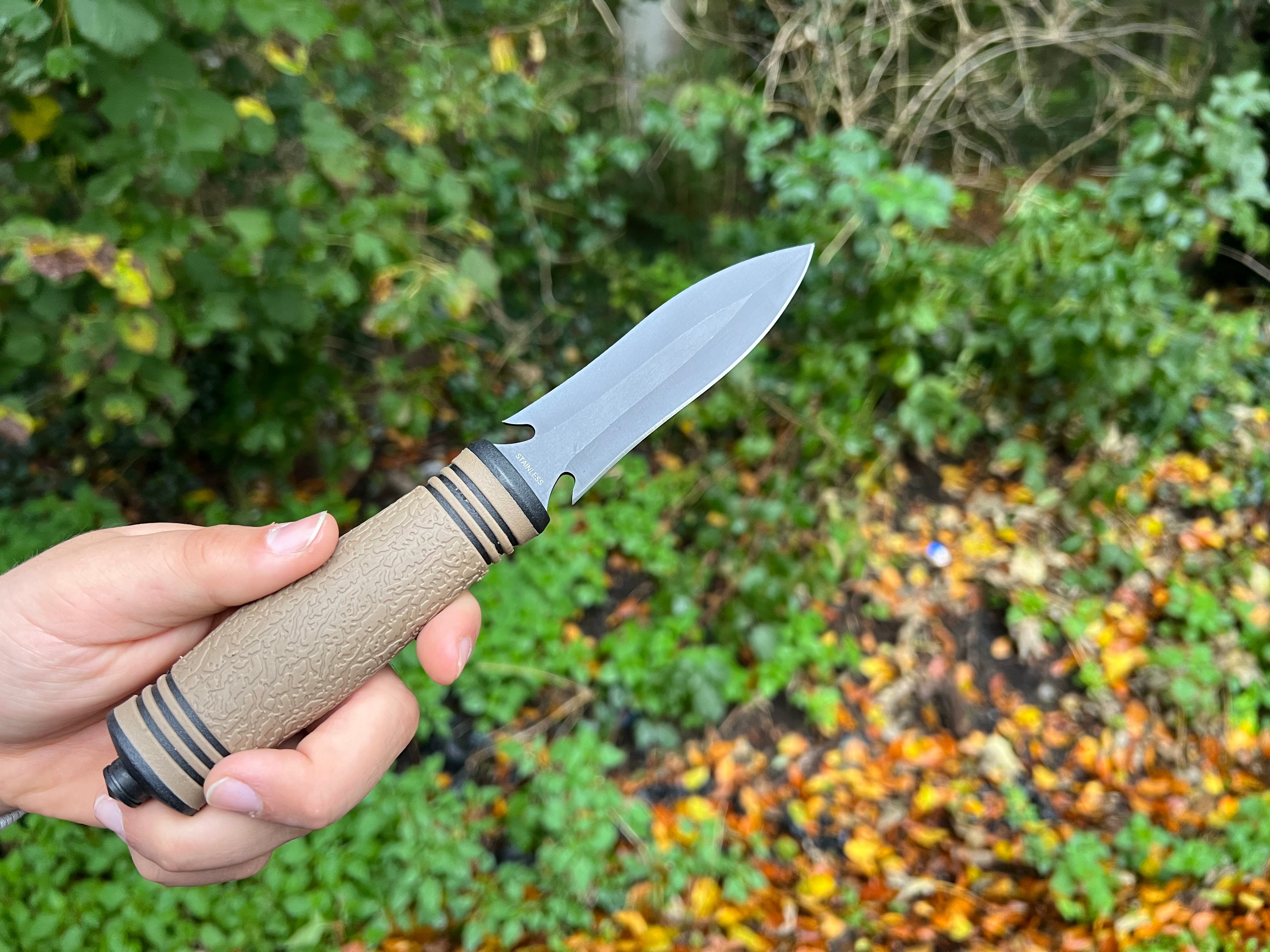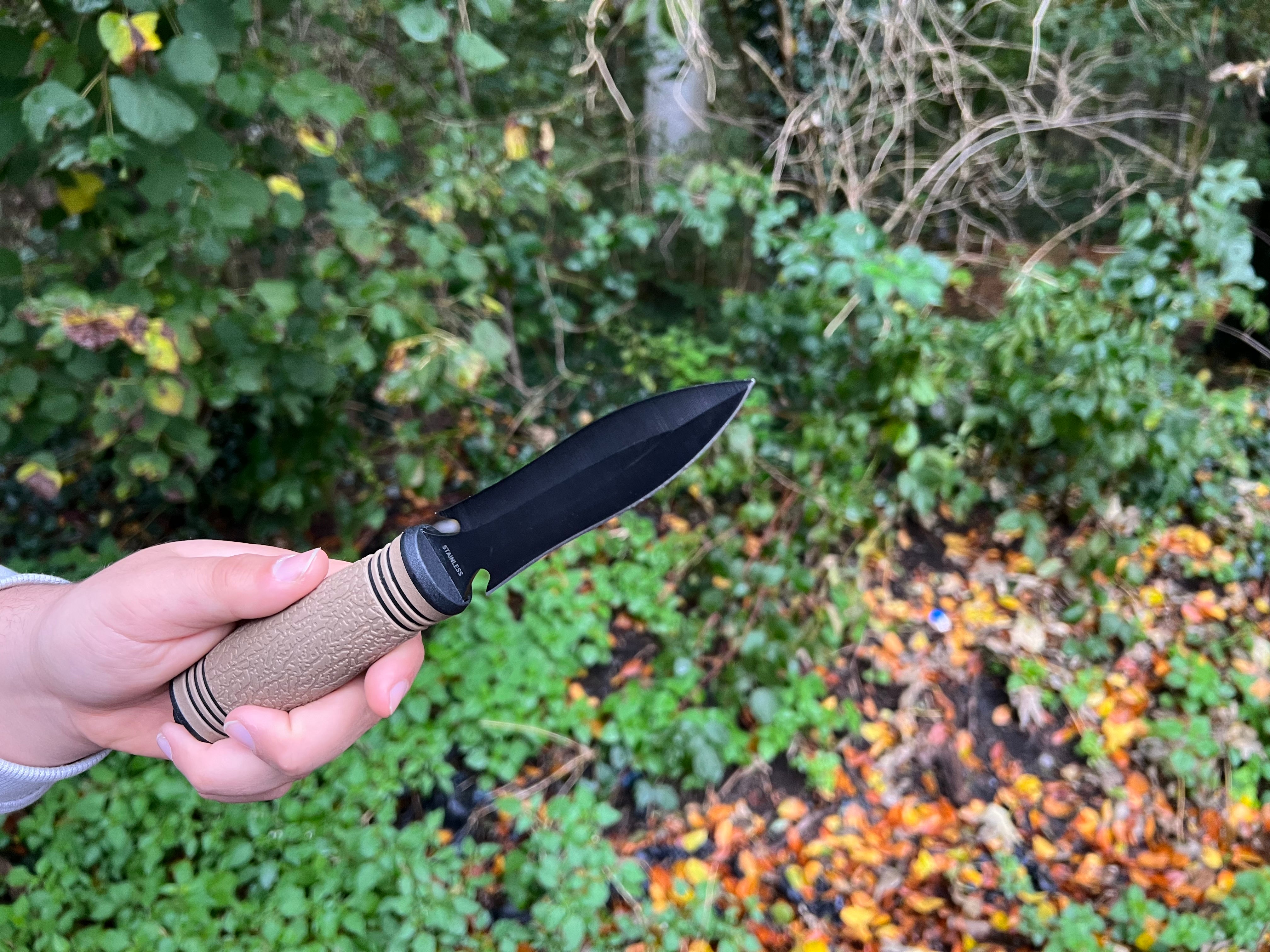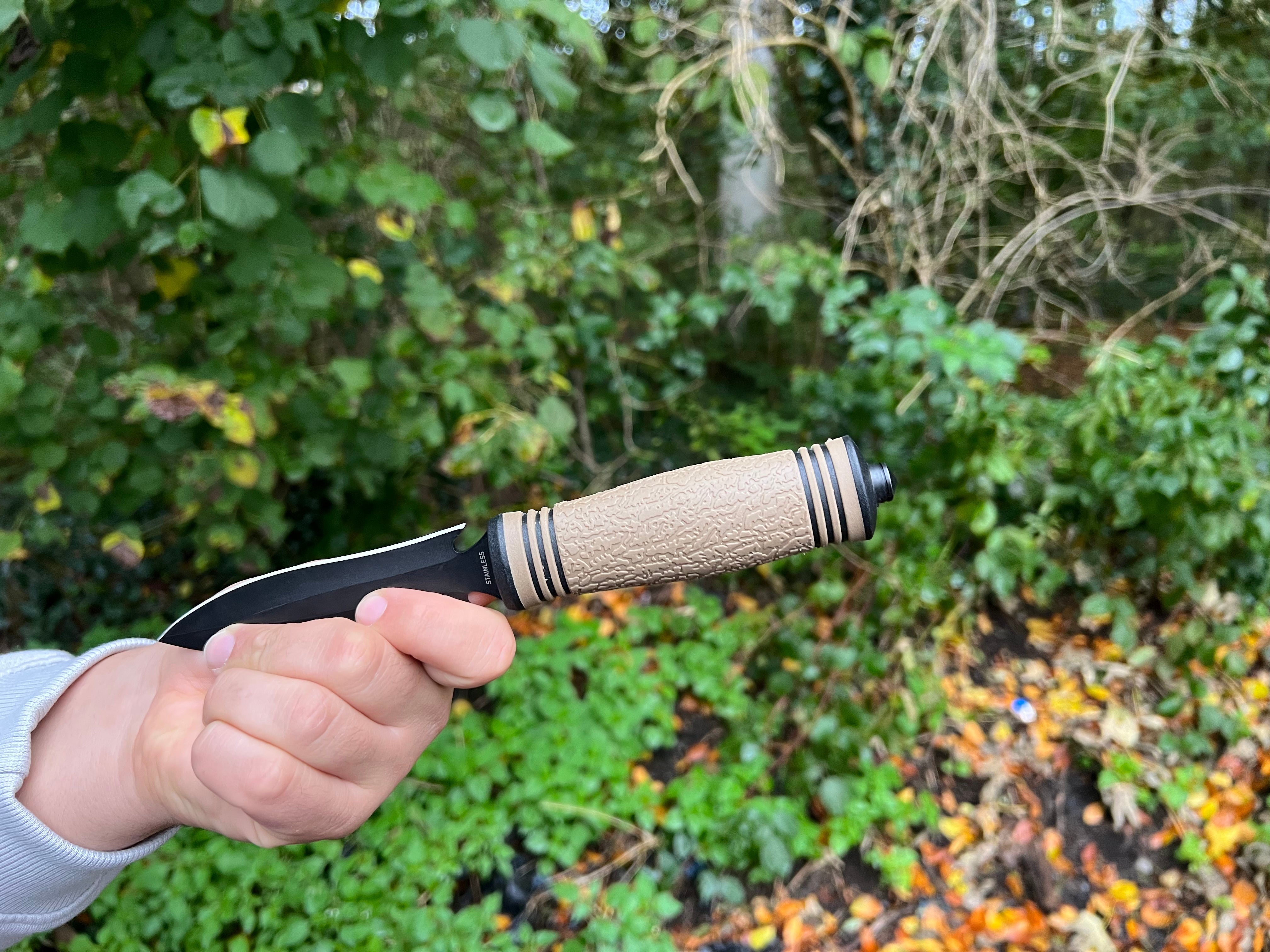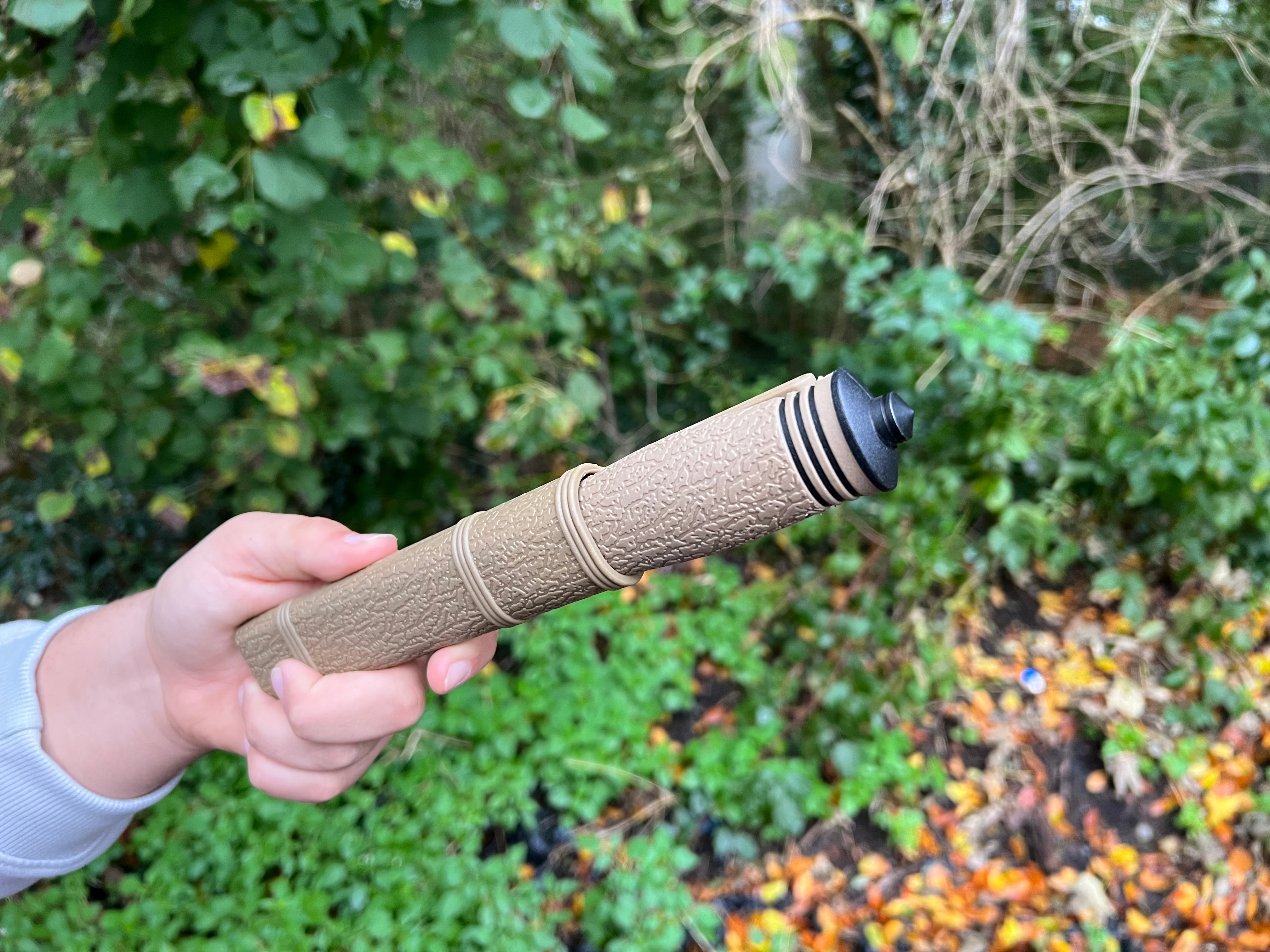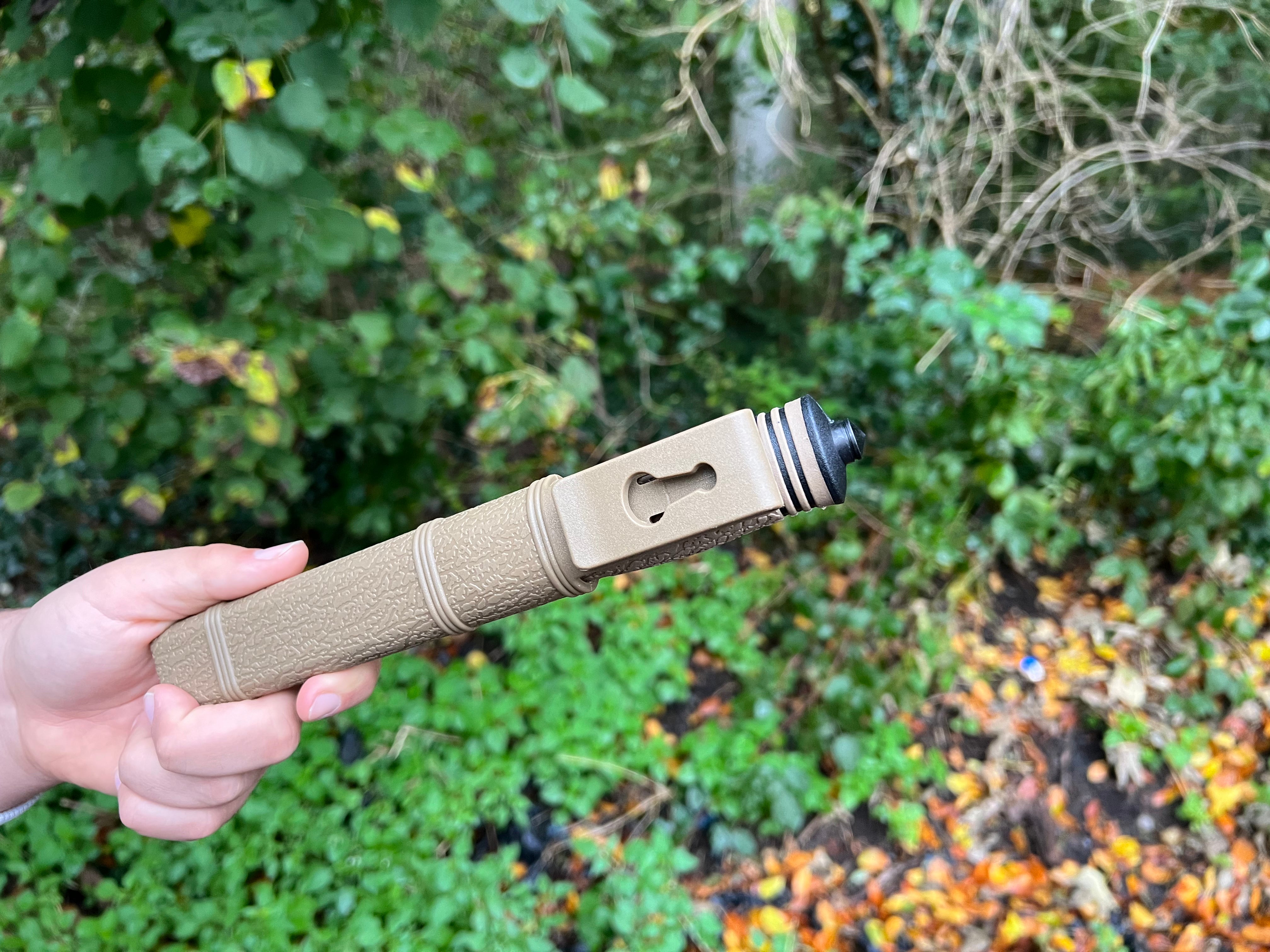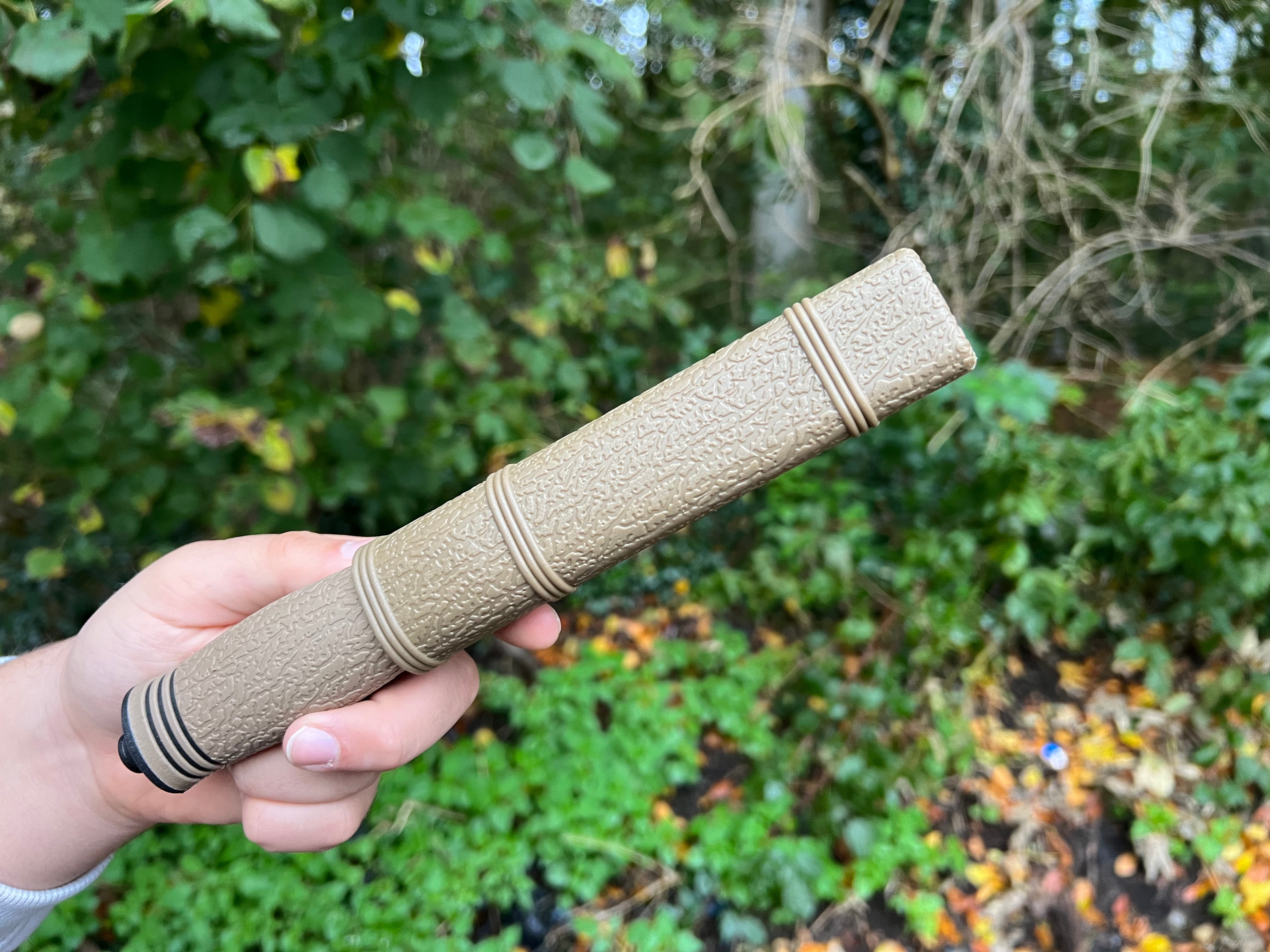 Tactical belt knife with black stainless steel blade and safe polymer sheath
---
Expand your outdoor gear with our Tactical Belt Knife, the reliable tool for anyone who values functionality, safety and speed. Whether for the camping weekend, as a loyal companion while hiking or as a useful utensil in survival kits-this knife is prepared for any challenge.
Features at a glance:
Black stainless steel blade: Made of high-quality, stainless steel, the 110mm long blade of this belt knife offers excellent sharpness and impressive cut durability. The black coating not only gives a tactical look, but also protects against reflections and wear and tear.

Ergonomic polymer handle: The handle is specially designed for stability and control, with a rubber coating for extra slip resistance. This allows safe handling even in damp conditions or gloves.

Protection and portability: The supplied hardcase polymer sheath ensures safe transport and quick access. Thanks to the cleverly integrated belt clip, the knife can be easily attached to your equipment.

Perfect Dimensions: With a total length of 235mm (240mm with sheath), this belt knife is large enough for effective work inserts, but still compact and light enough not to become a burden. With a weight of only 110g (145g with scabbard), it is ideal for longer tours and daily use.
Technical Details:
Blade material: Stainless steel with black coating
Handle: Polymer with rubber coating for improved ergonomics
Sheath: Durable hardcase polymer with functional belt clip
Blade length: 110mm
Total length: 235mm, 240mm with sheath
Weight: 110g, with sheath 145g
Whether you're a professional or an avid amateur, this Tactical Belt Knife is essential for you. With its elegant design, unconditional commitment to quality and thoughtful construction, it is not just a tool, but a statement-ready to accompany you on all adventures.