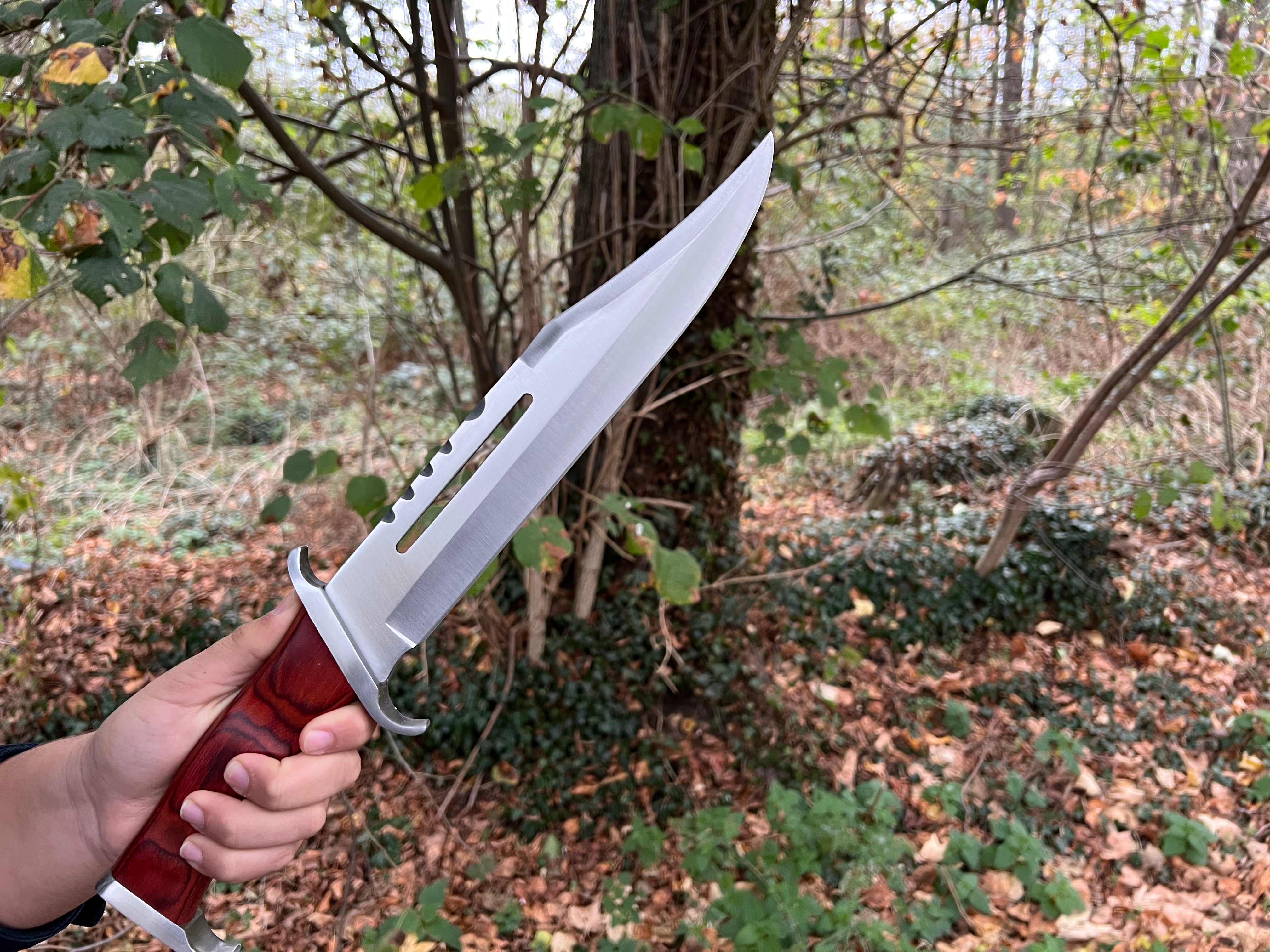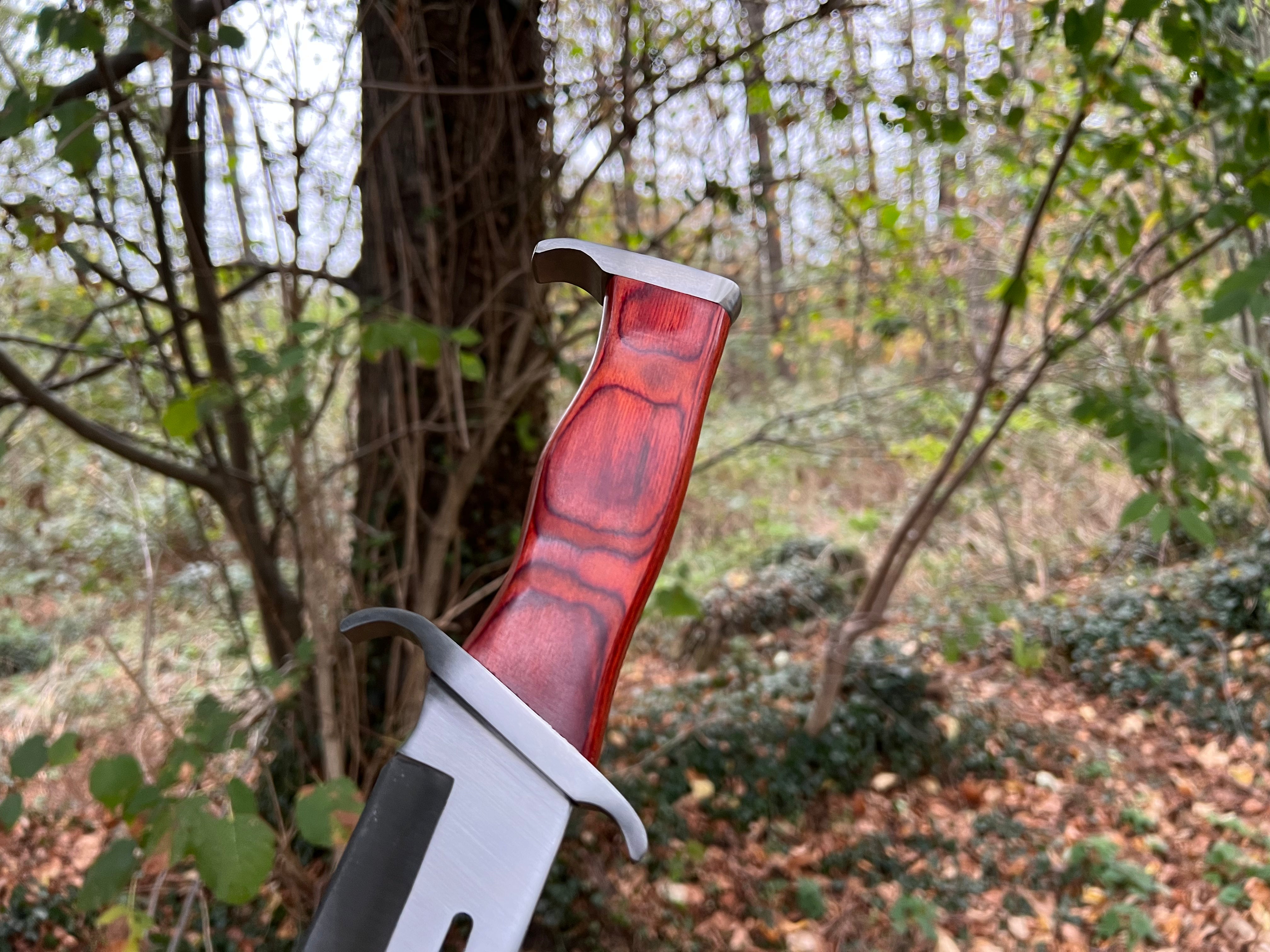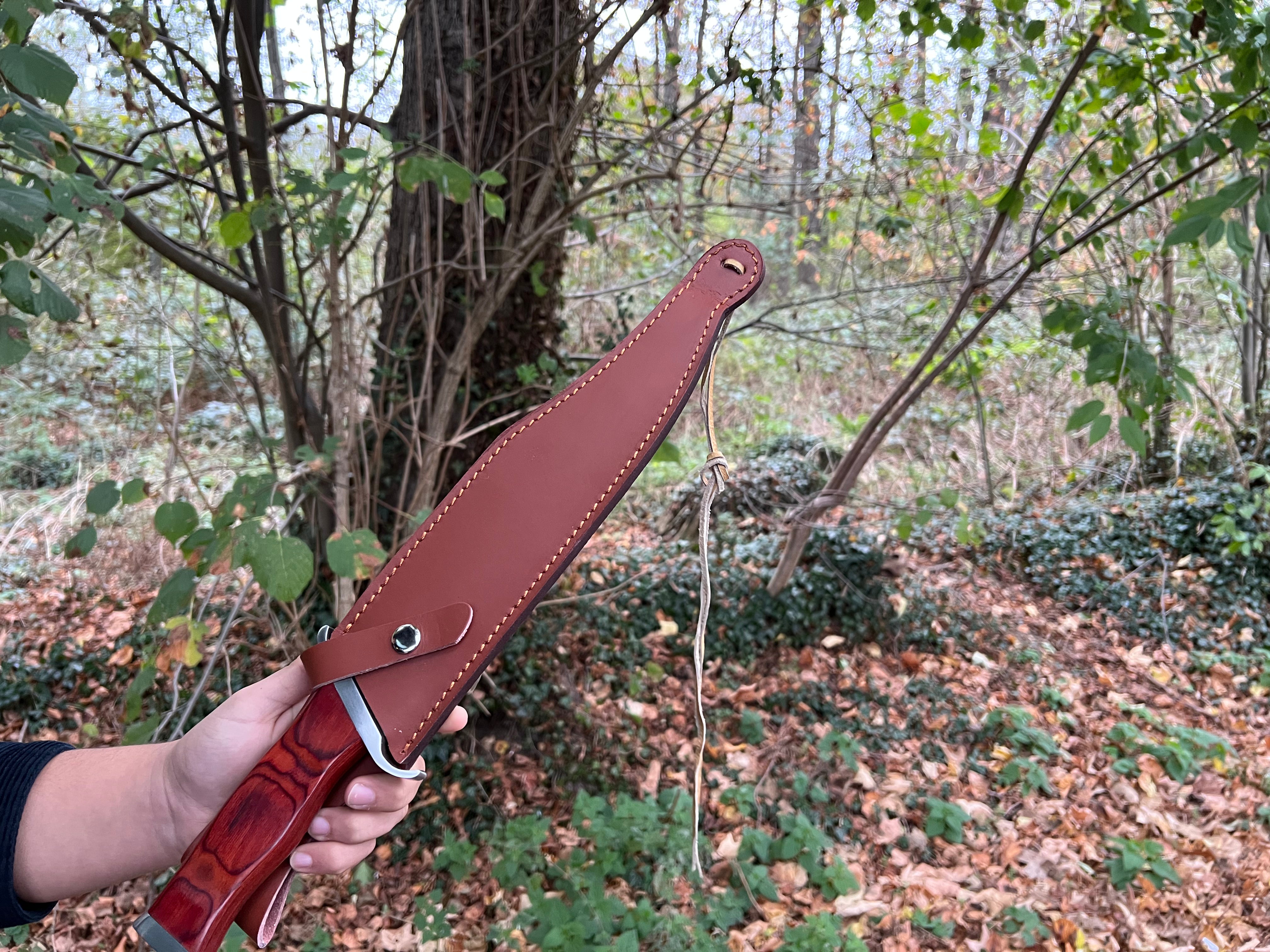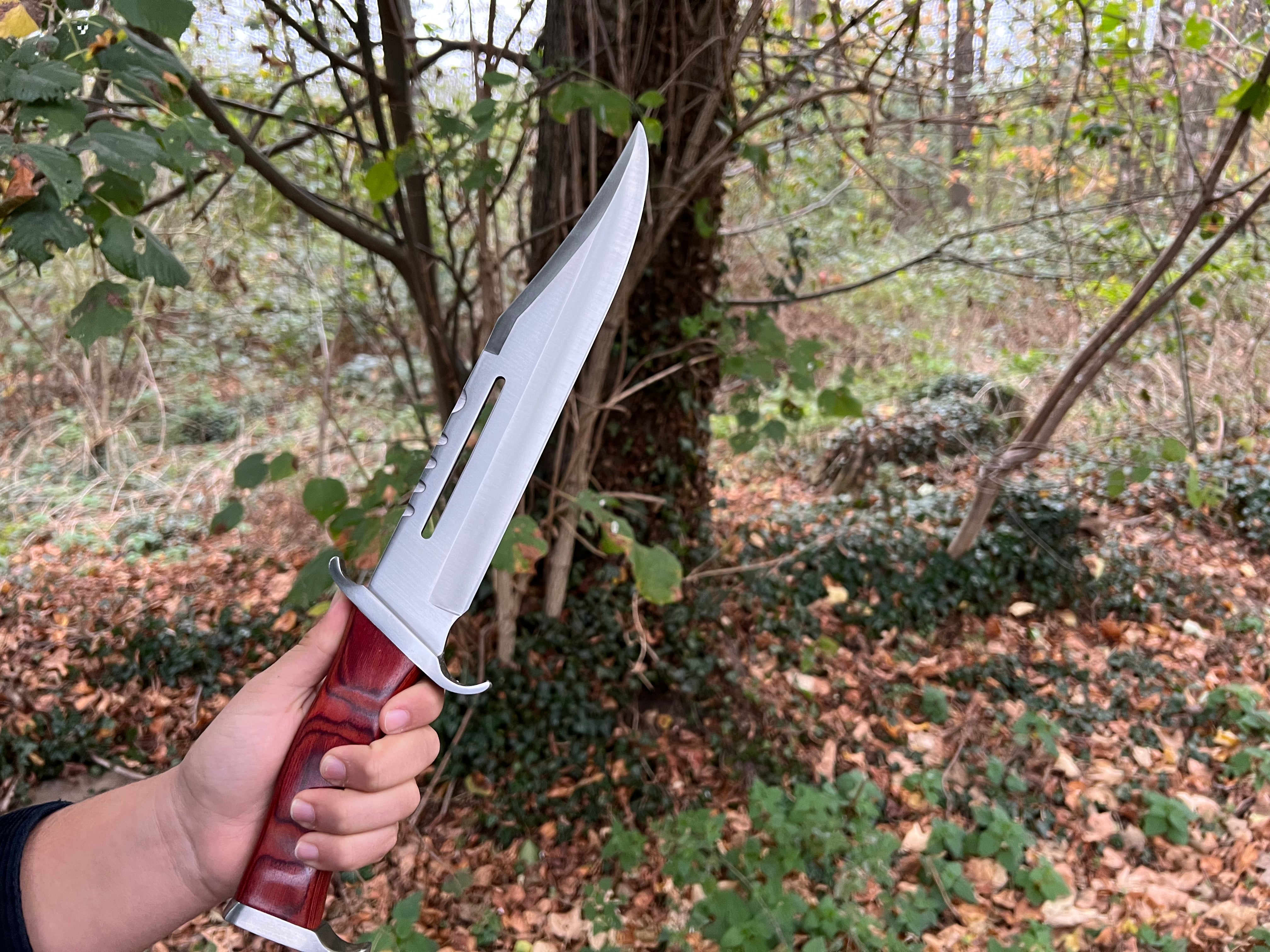 John Rambos Warriors Trainer - Rambo
---
Former soldier John Rambo's knife which is sharp and battle ready. Rambo is a former soldier and war veteran from Vietnam who had traumatic experiences. After his experiences, Rambo settled in a Thai monastery and earns money with stick fights until his friend Trautman was captured by the Soviets.
The blade length is 25cm
The total length is 42.5 cm
a leather sheath is included
The knife is also licensed
This product is sharpened and is pointed. When purchasing, an age verification is required before shipping, as the purchase is only permitted from the age of 18.