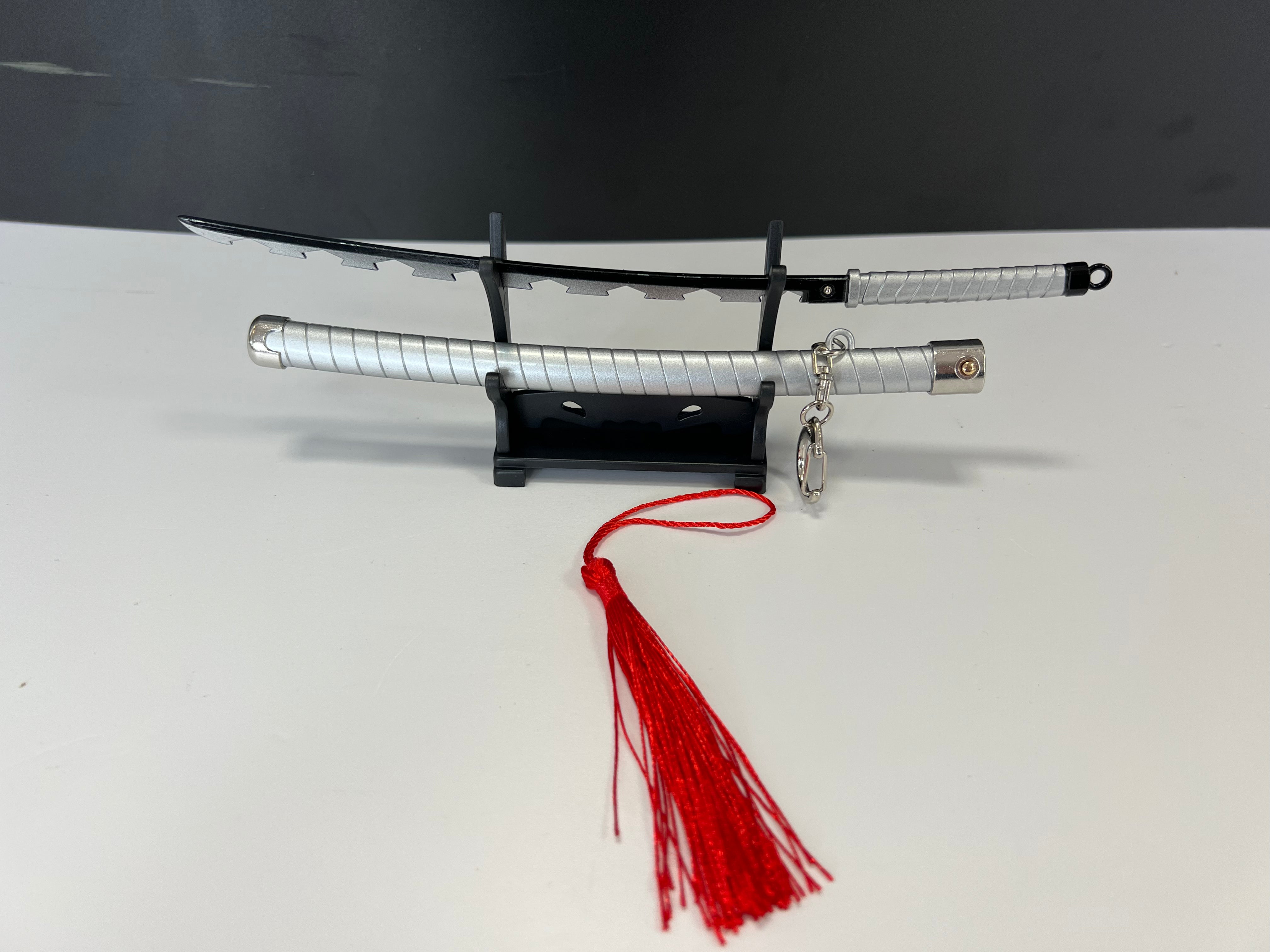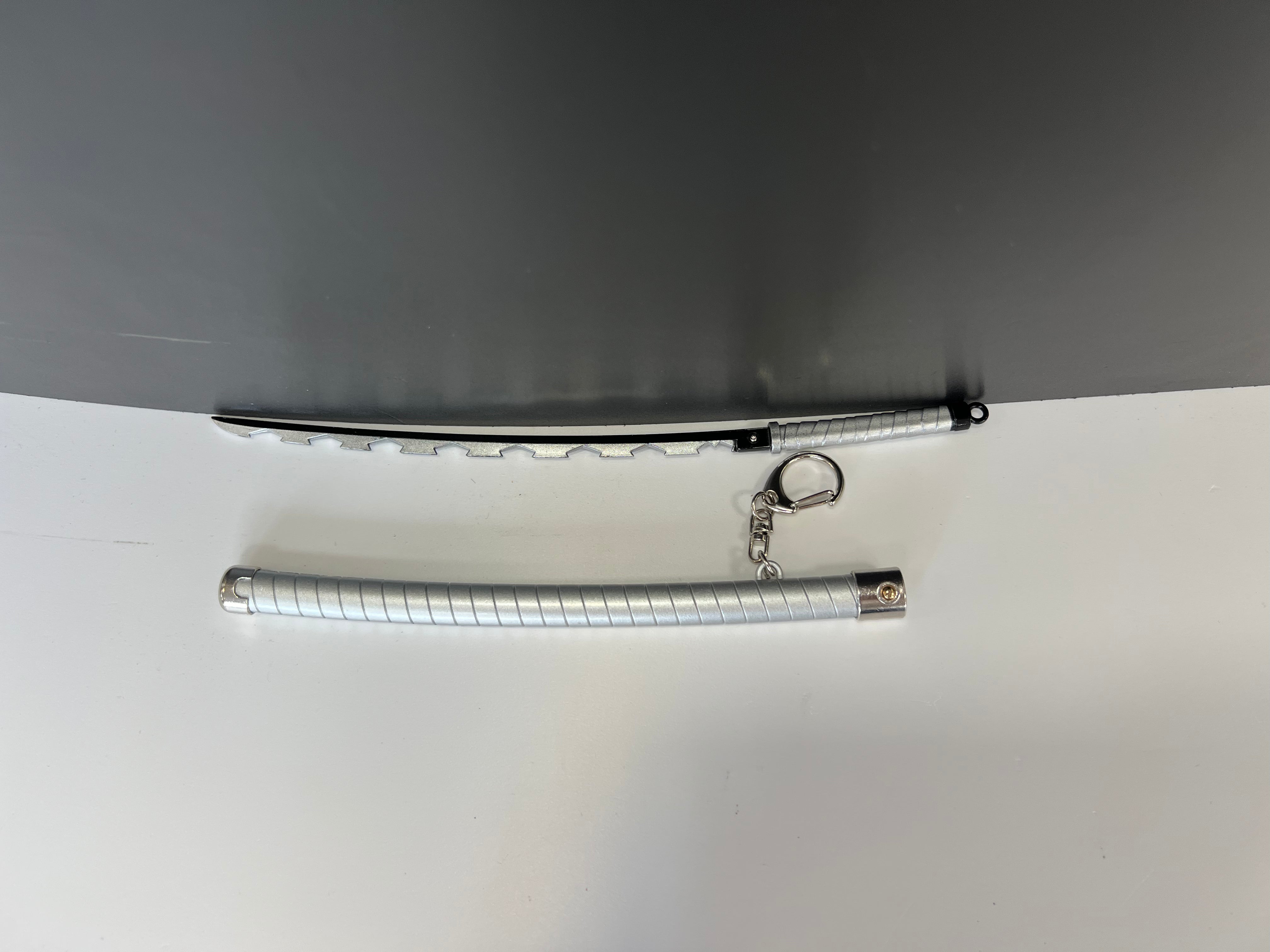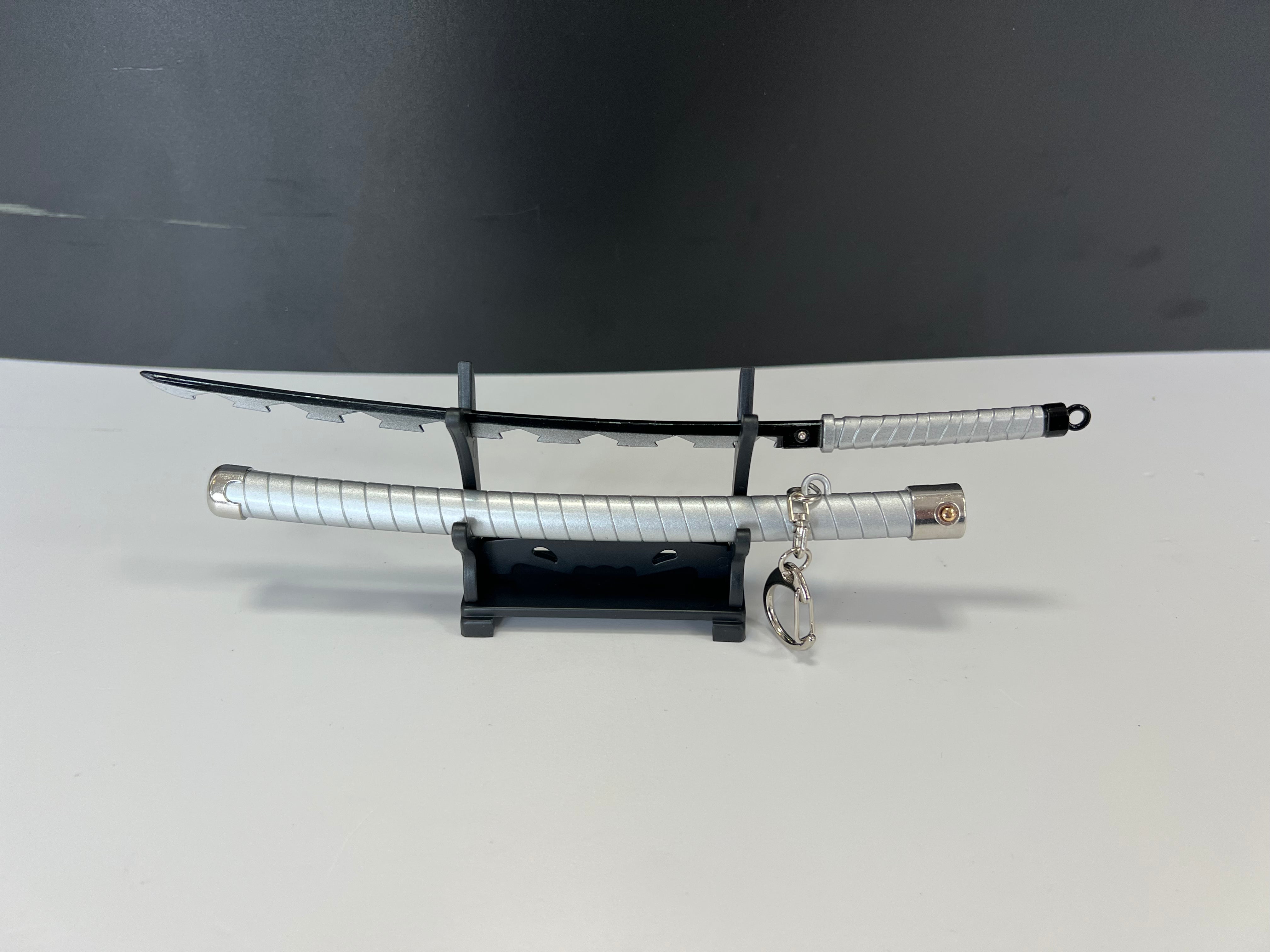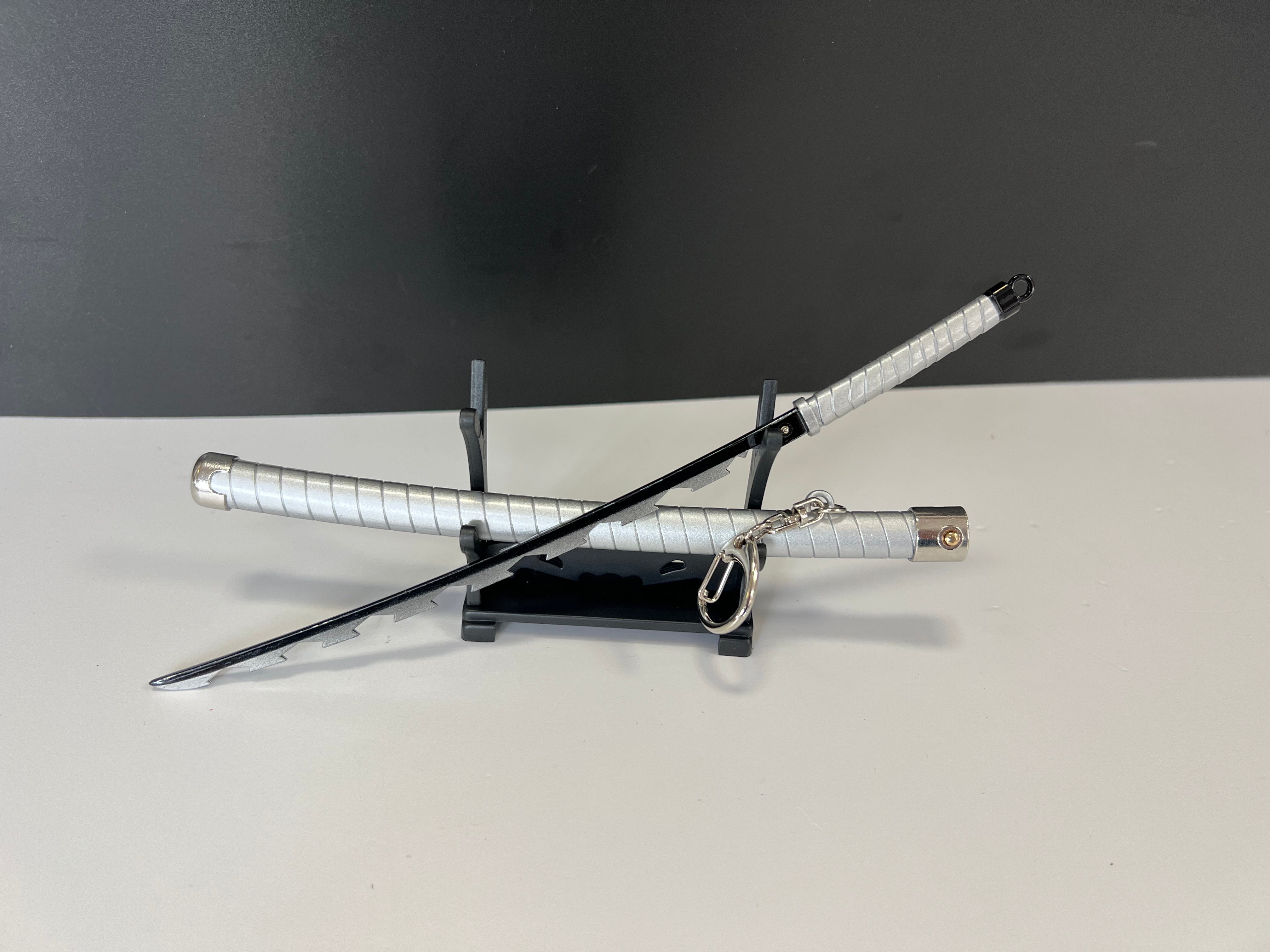 Inosuke Hashibira Brieföffner - Demon Slayer: Kimetsu No Yaiba
---
The Charismatic Demon Hunter's mini katana with multiple notches. Inosuke is a young demon hunter who pounces on any danger without thinking much about the consequences. Inosuke Hashibira always carries two of these katanas with him and always covers his head with a boar mask. The product is a letter opener and can also be used as a key ring. The letter opener also has a button with which the sword jumps out of the sheath.
The total length is 23cm 
The length of the blade is 15.8 cm
A sword mount is also included.
The sword is only used as a letter opener or as a keychain and is not sharp. It is a replica from the anime Demon Slayer.