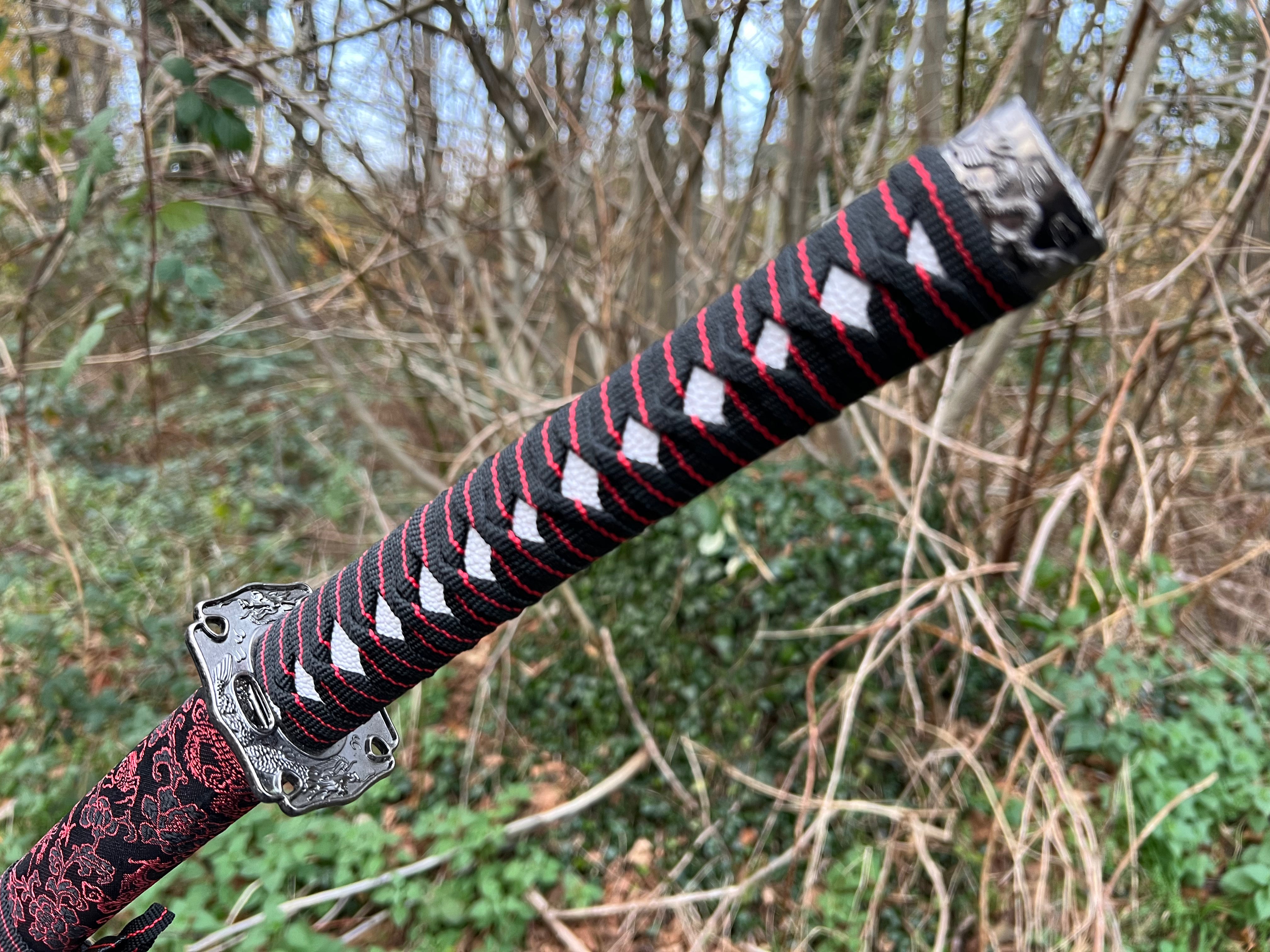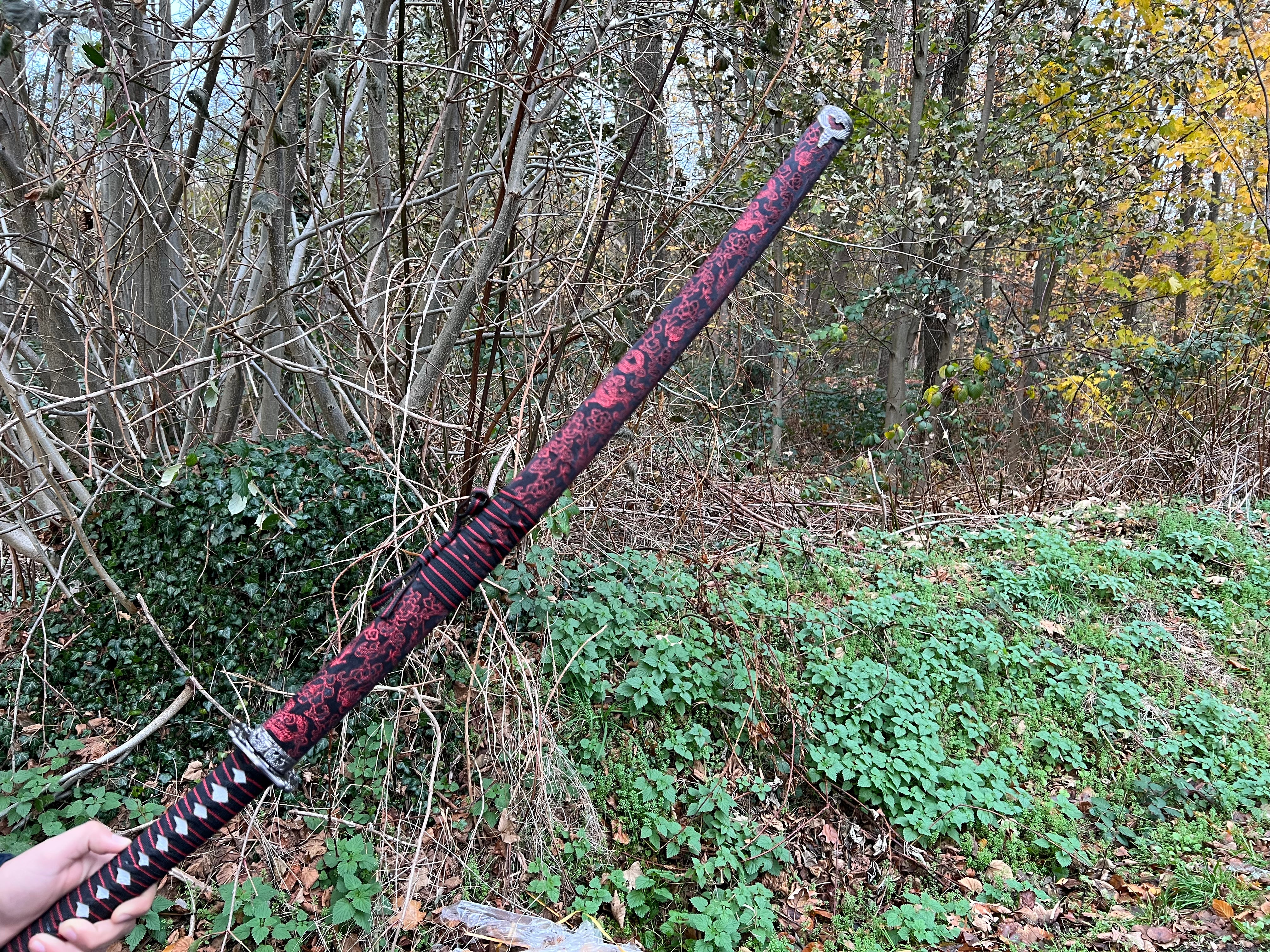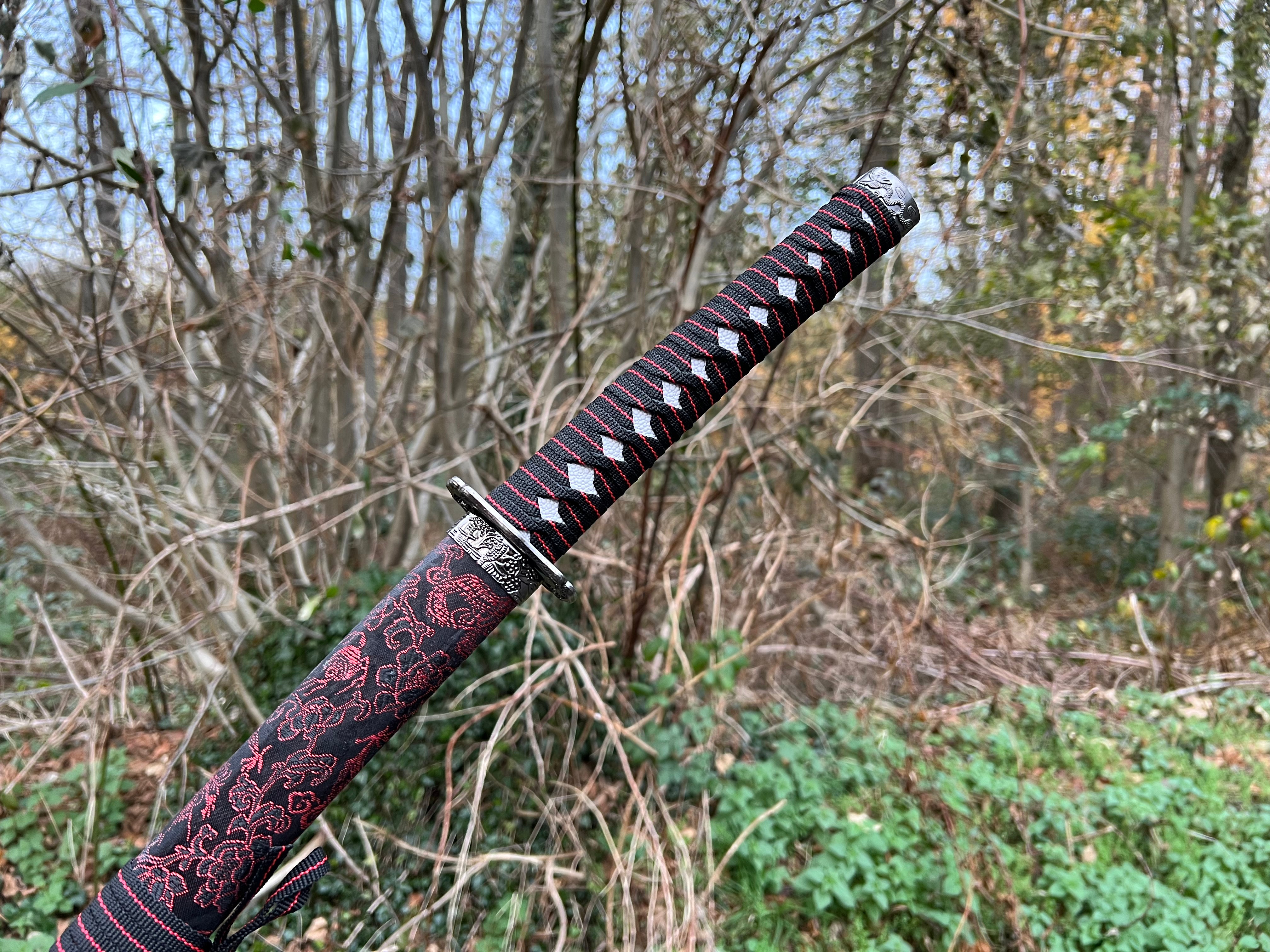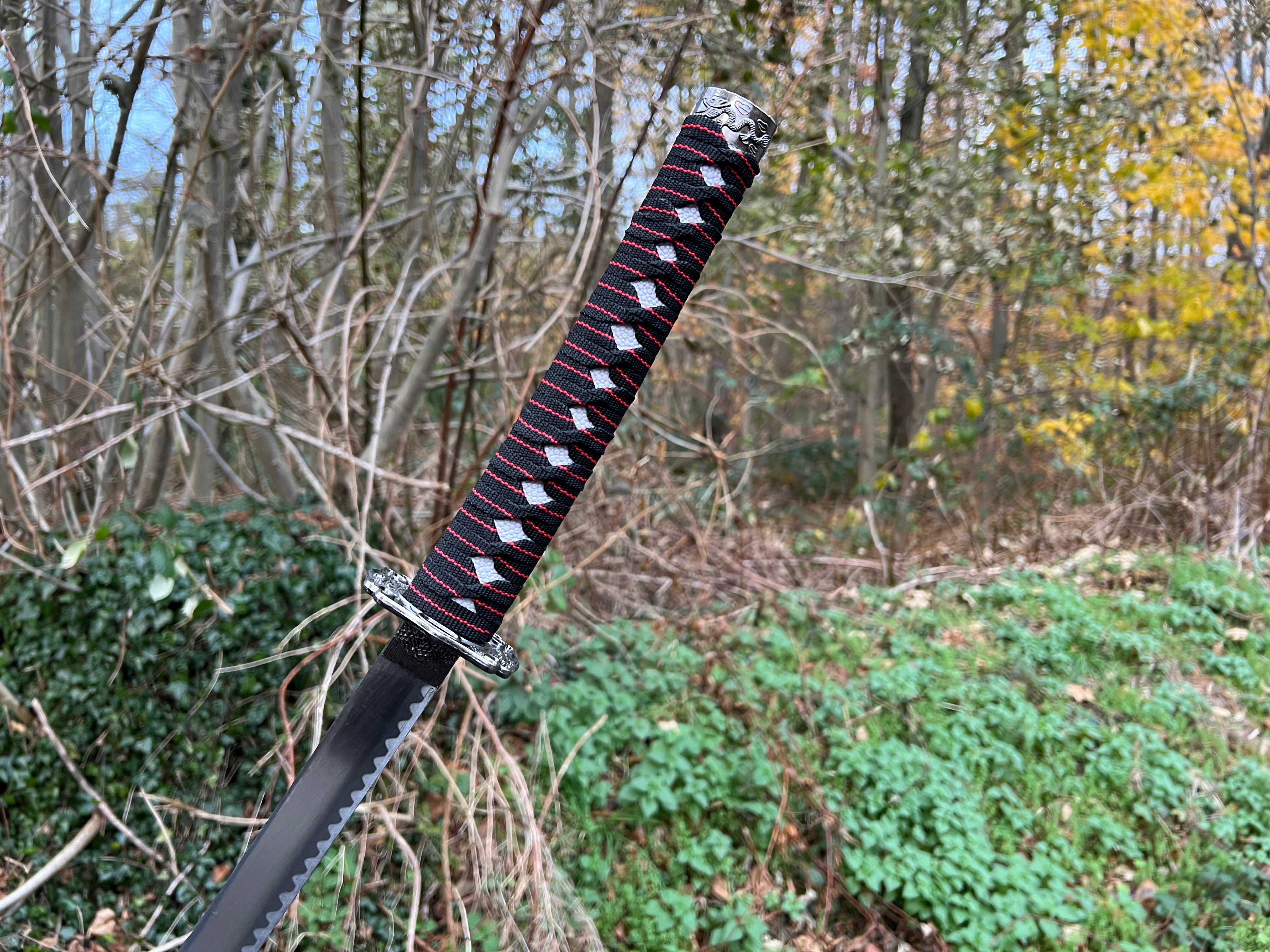 Deco katana with red sheath (pre-order)
---
This decorative katana is constructed like any traditional katana but is additionally covered with a red fabric. The katana is one of the traditional swords from Japan, which is used for close combat.
The sword has a length of 100cm
The blade length is 65cm
The material of the blade is carbon steel
The sword is for decoration only and is neither pointed nor sharp.