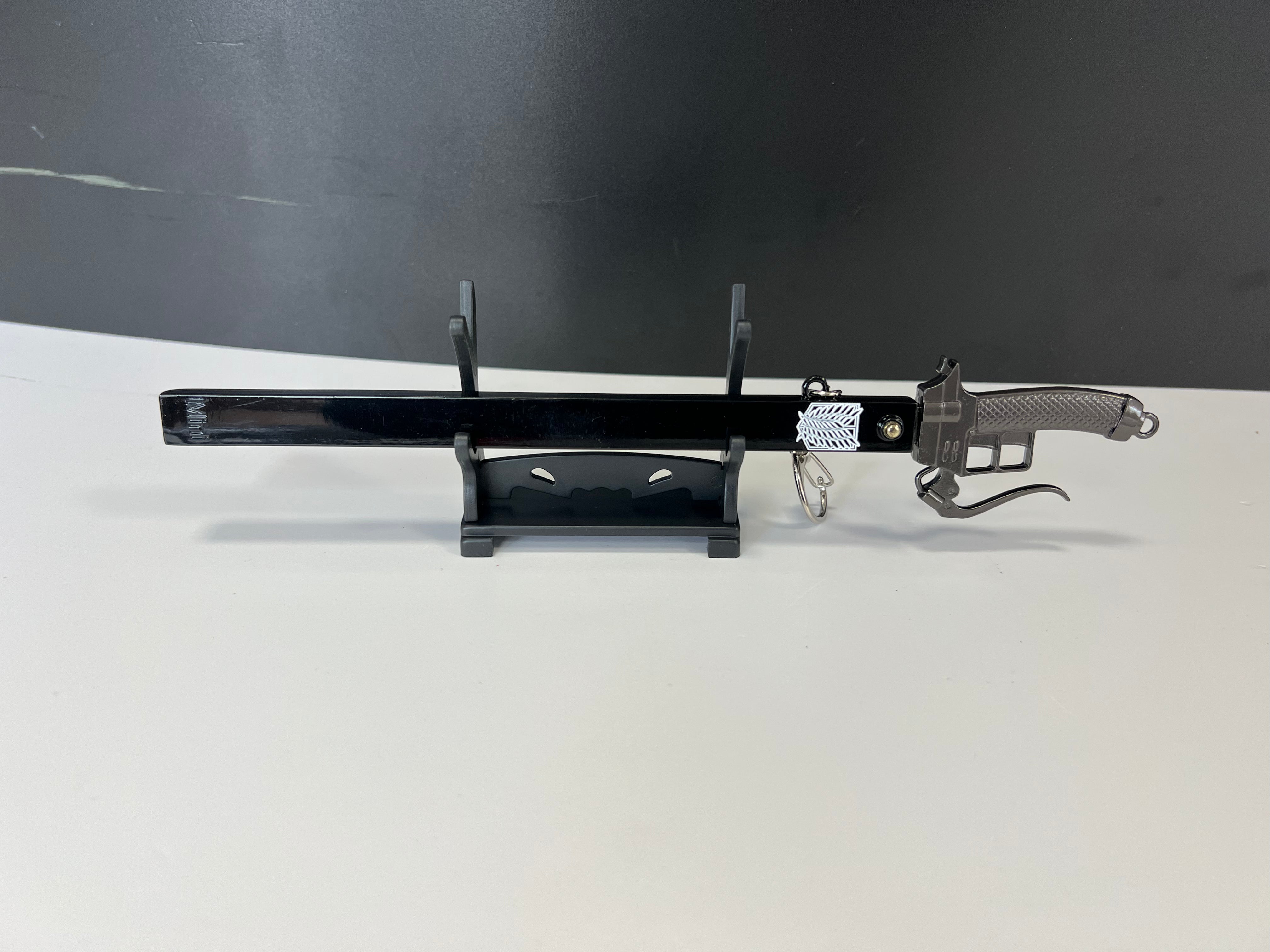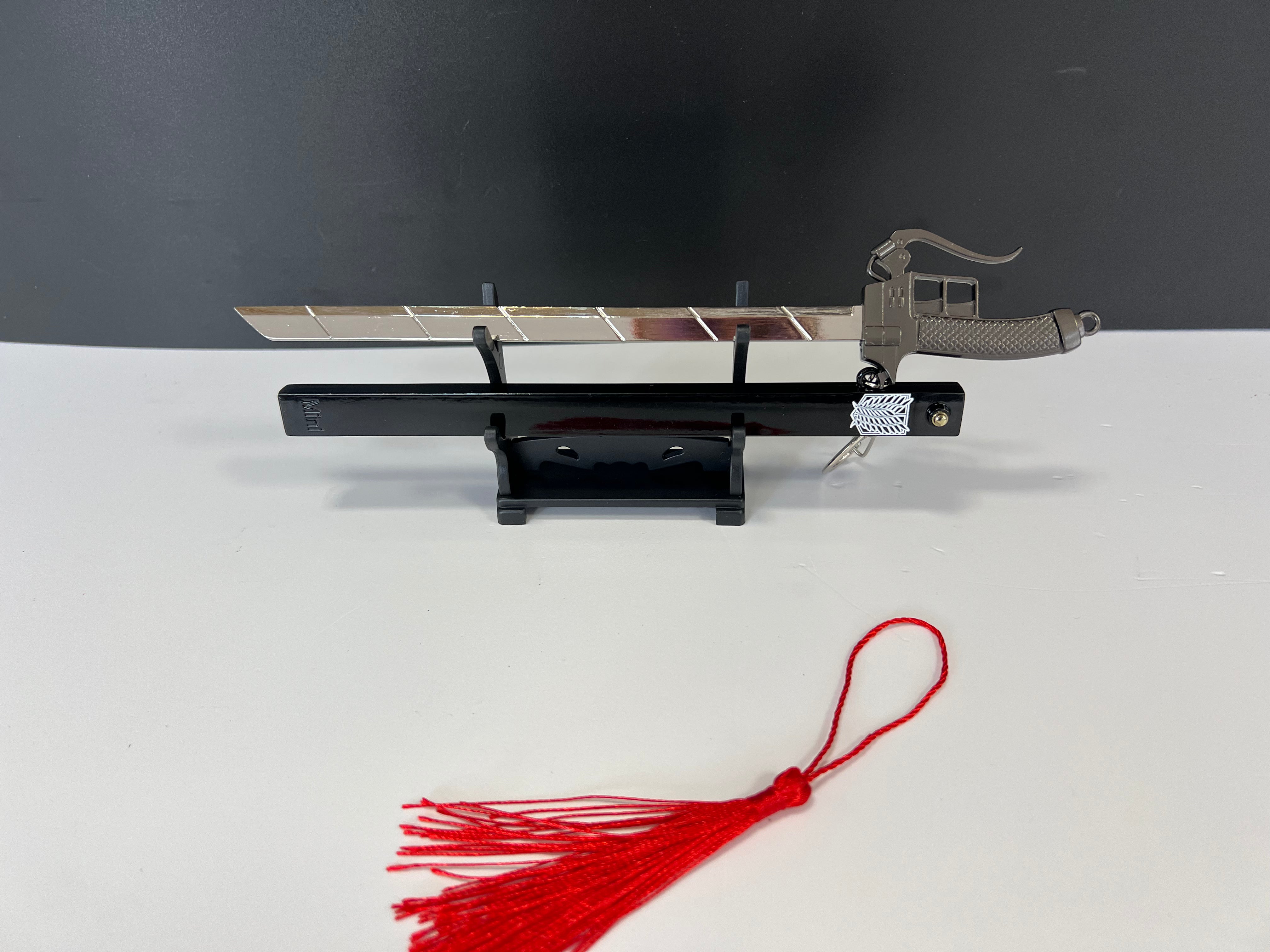 Attack on Titan (Shingeki no Kyojin) - Brieföffner
---
The Scout Regiment's standard sword from the Isle of Paradise in the form of a keychain and letter opener. The sword is used by all troops in the military, especially the Scout Regiment, as they are the only people within the walls who dare leave the walls. The main character of the series is Eren Jäger and is also the last hope of the people inside the walls. In addition, Mikasa Ackerman, Amin Arlert and Levi Ackerman fight side by side with Eren to liberate humanity from the Titans. The letter opener also has a button that pops the sword out of the scabbard.
The total length is 23cm 
The length of the blade is 15.8 cm
A sword mount is also included.
The sword is only used as a letter opener or as a keychain and is not sharp. It is a replica from the anime Attack on Titan.