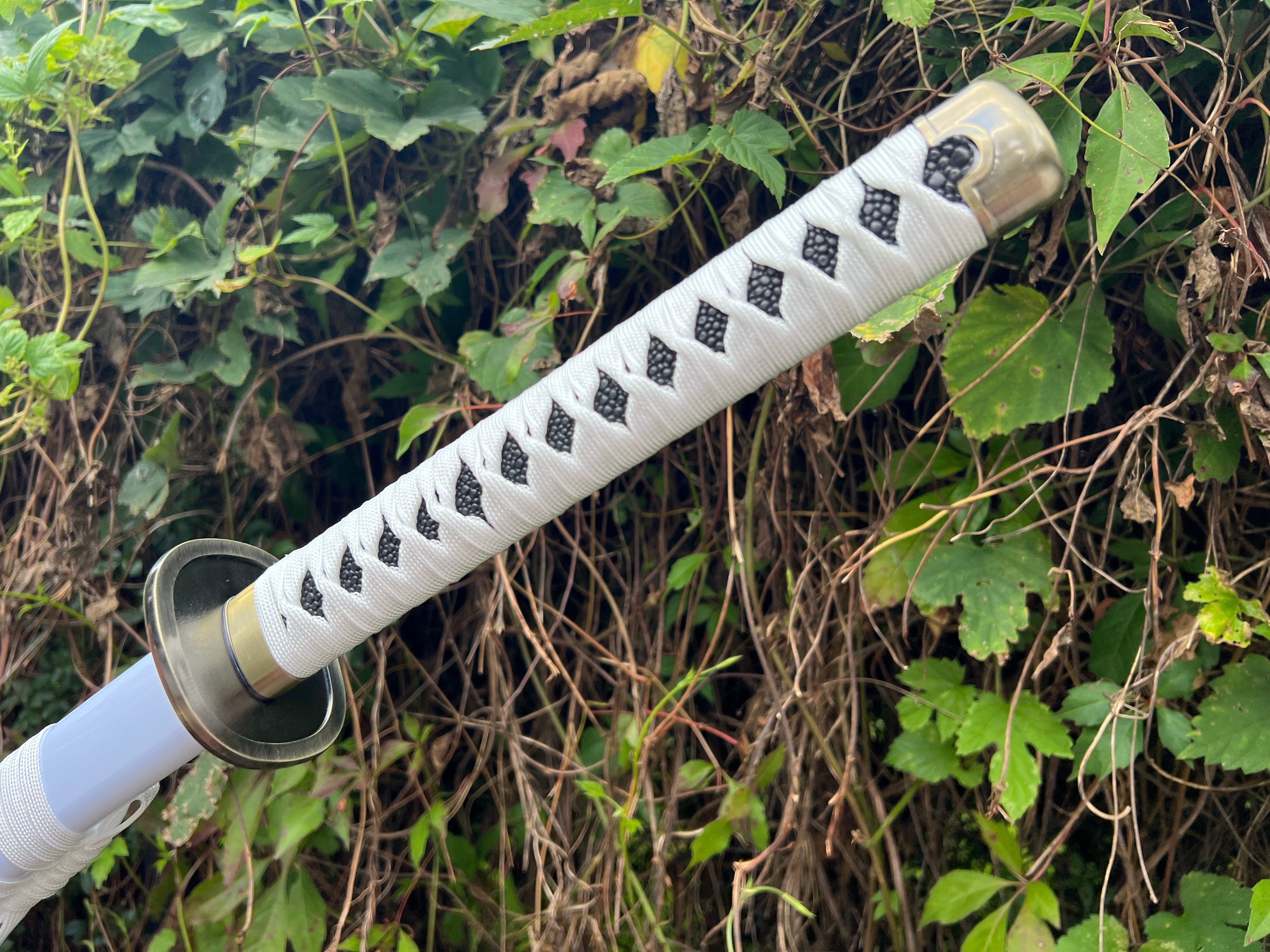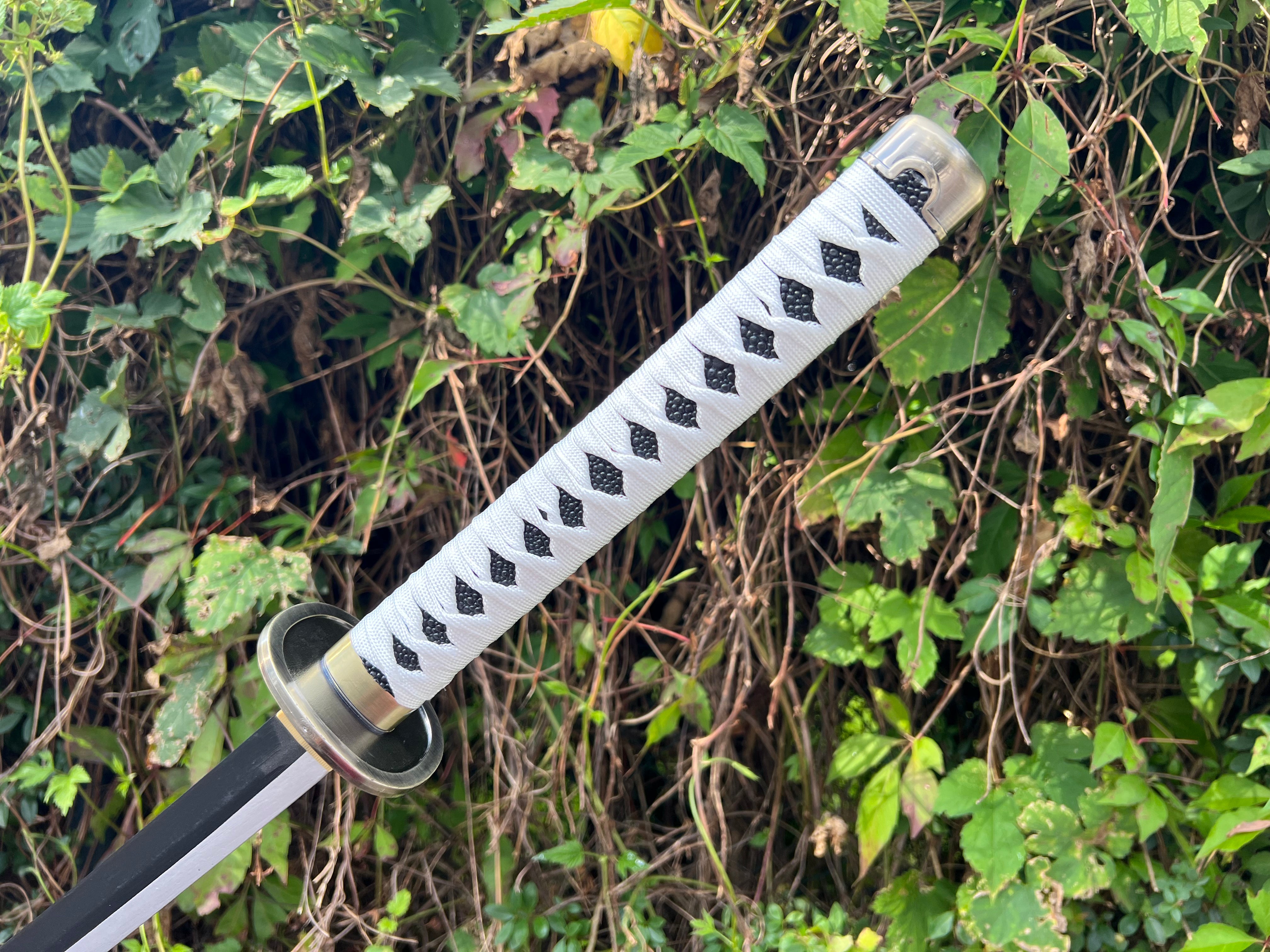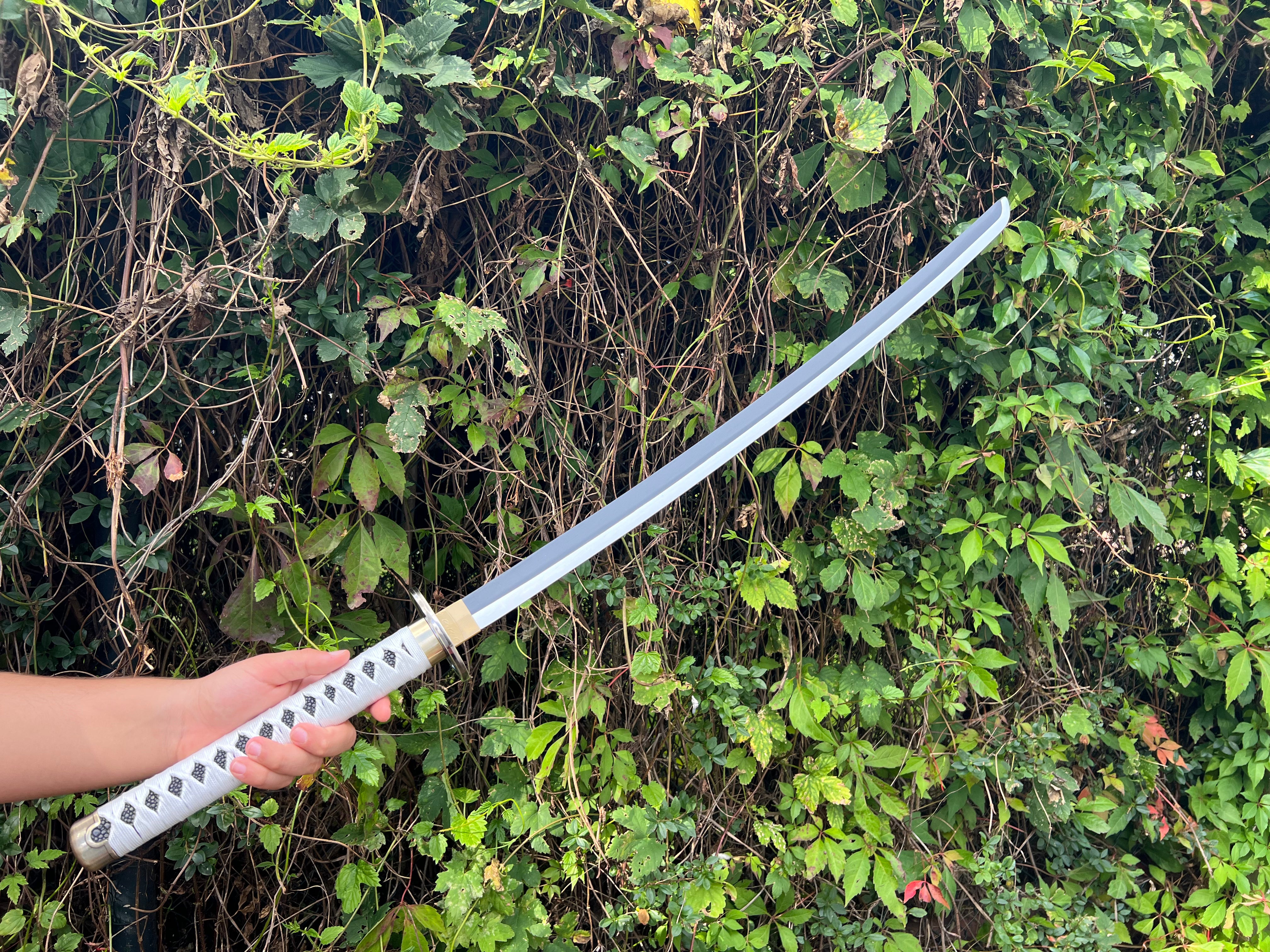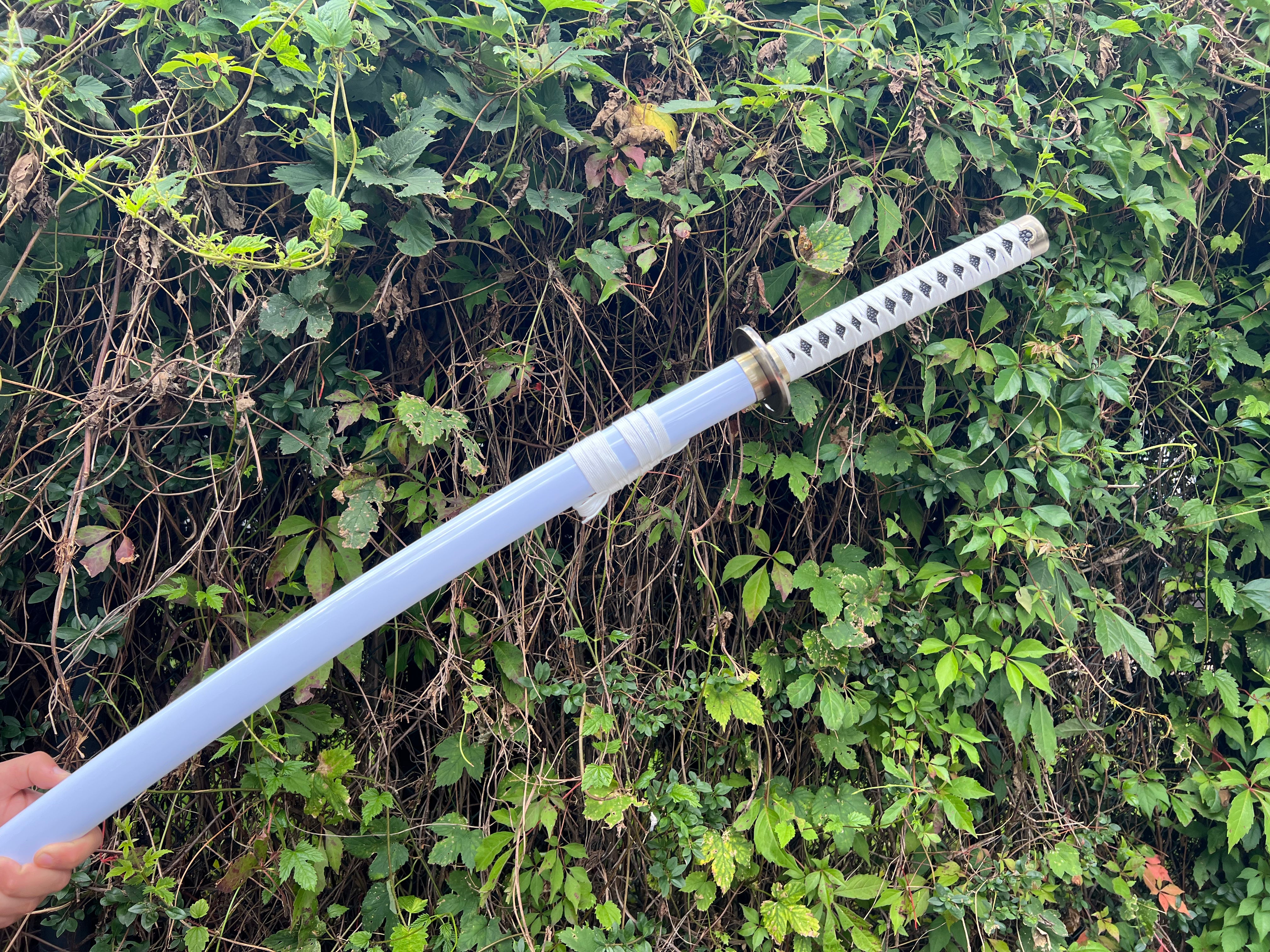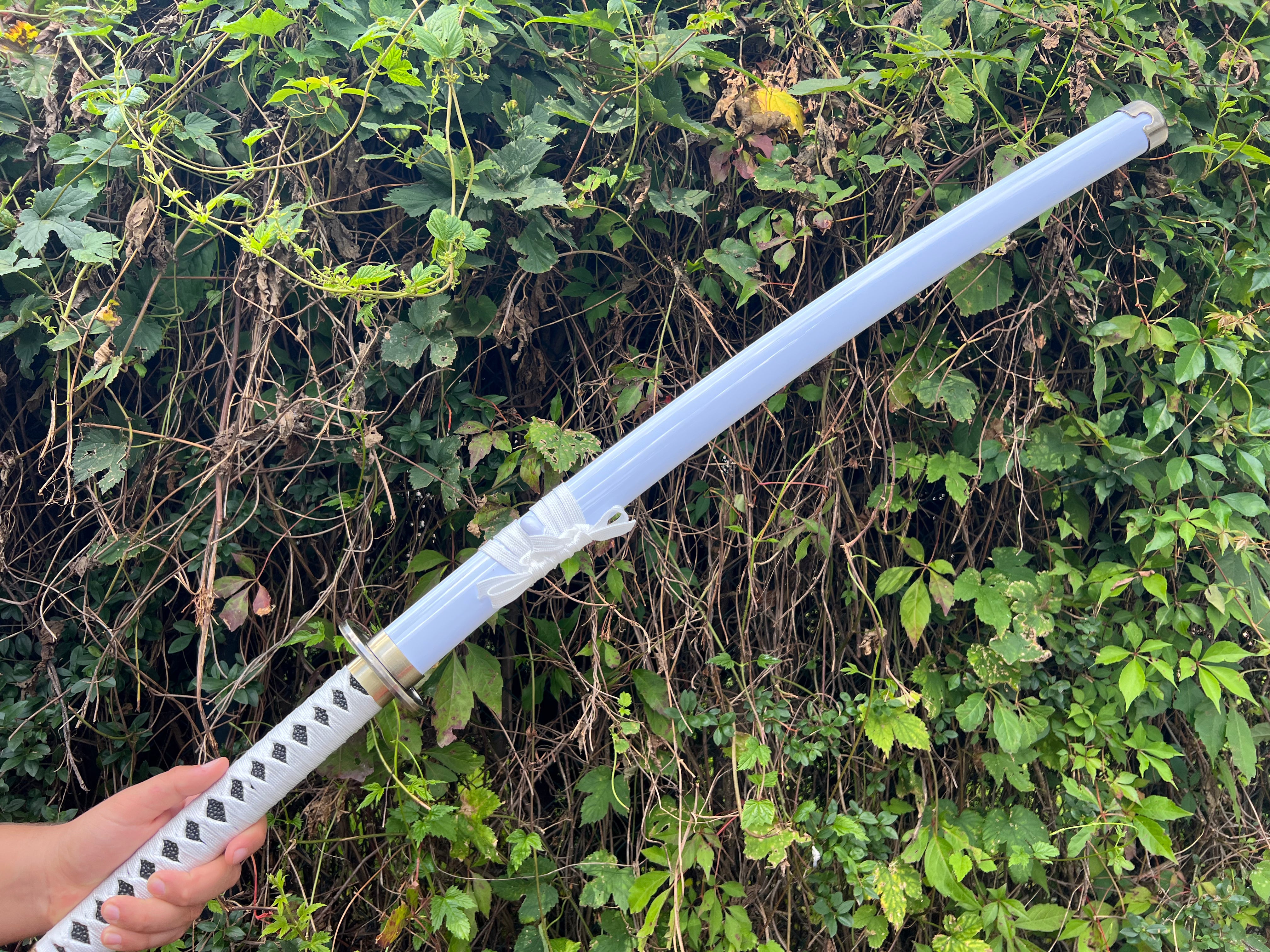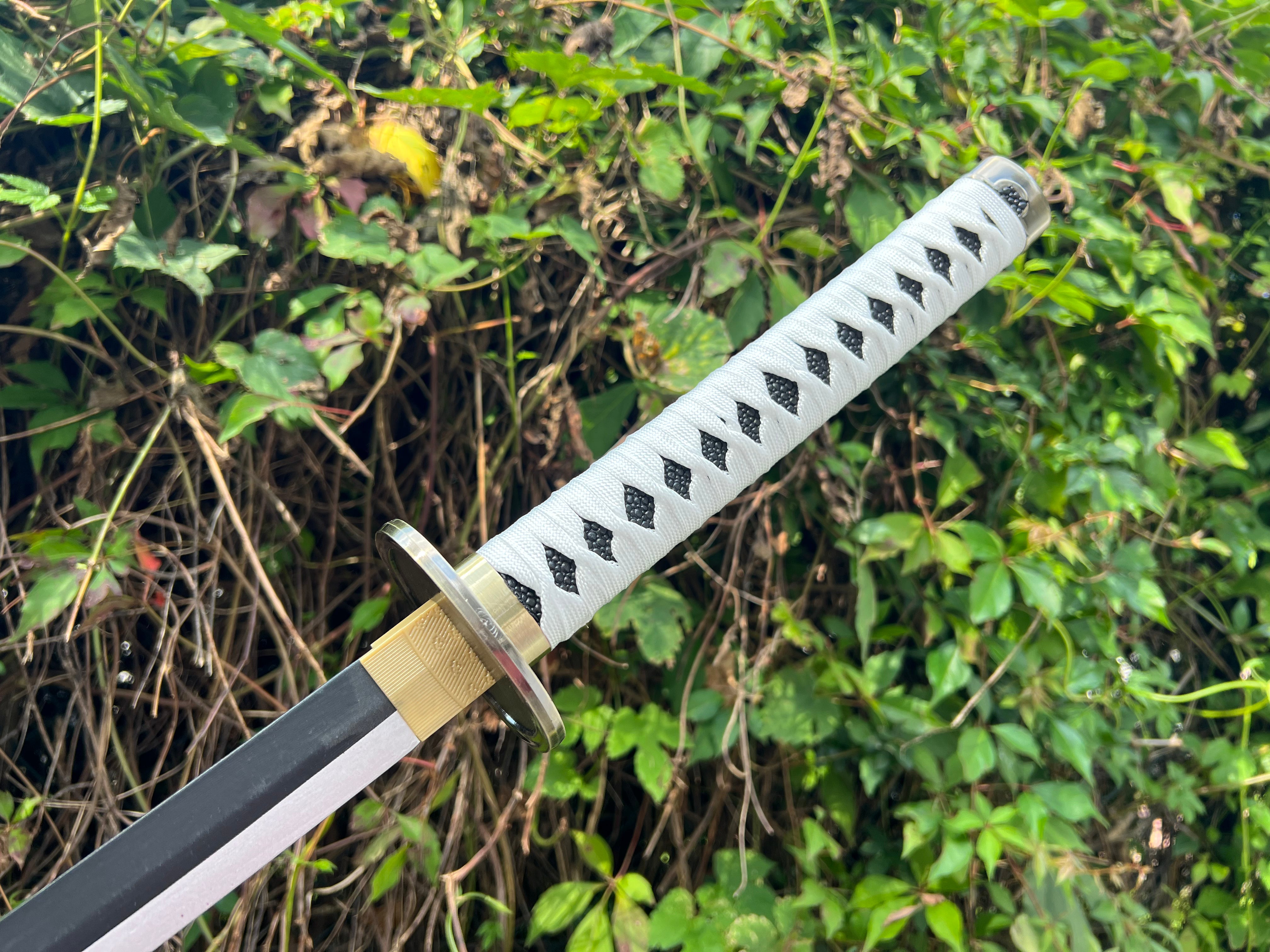 Zoro Wado Ichi Monji Katana with Bamboo Blace-One Piece (Pre-order)
---
The Wado Ichi Monji is one of the O Wazomono swords and is one of the best swords from the One Piece world. But this sword also has another value to Zoro the pirate hunter, as it was the sword of Kunia, who was Zoro's deceased childhood friend and rival.
The total length of the katana is 97cm
The blade length of the katana is 67cm
The katana has a handle with a length of 26cm
The weight of the katana is 0.6 kg
The blade is black

The material of the blade is High quality bamboo blade
The handle is made of hardwood and is wrapped in nylon and imitation fish skin.
Also included is a hardwood and white lacquered sheath with brass detailing
The katana is only suitable for decoration and not for use. It is a replica from the anime One Piece.