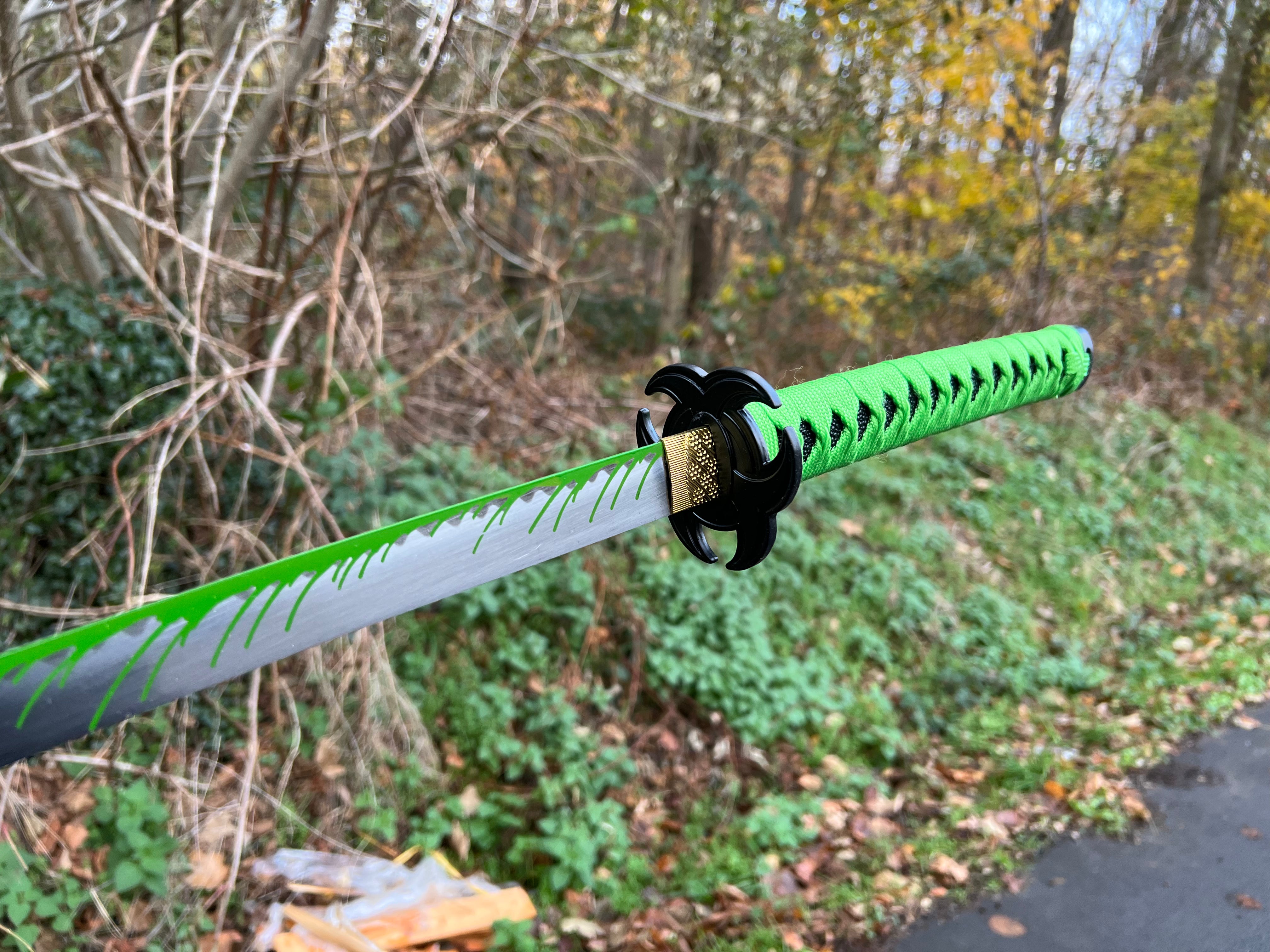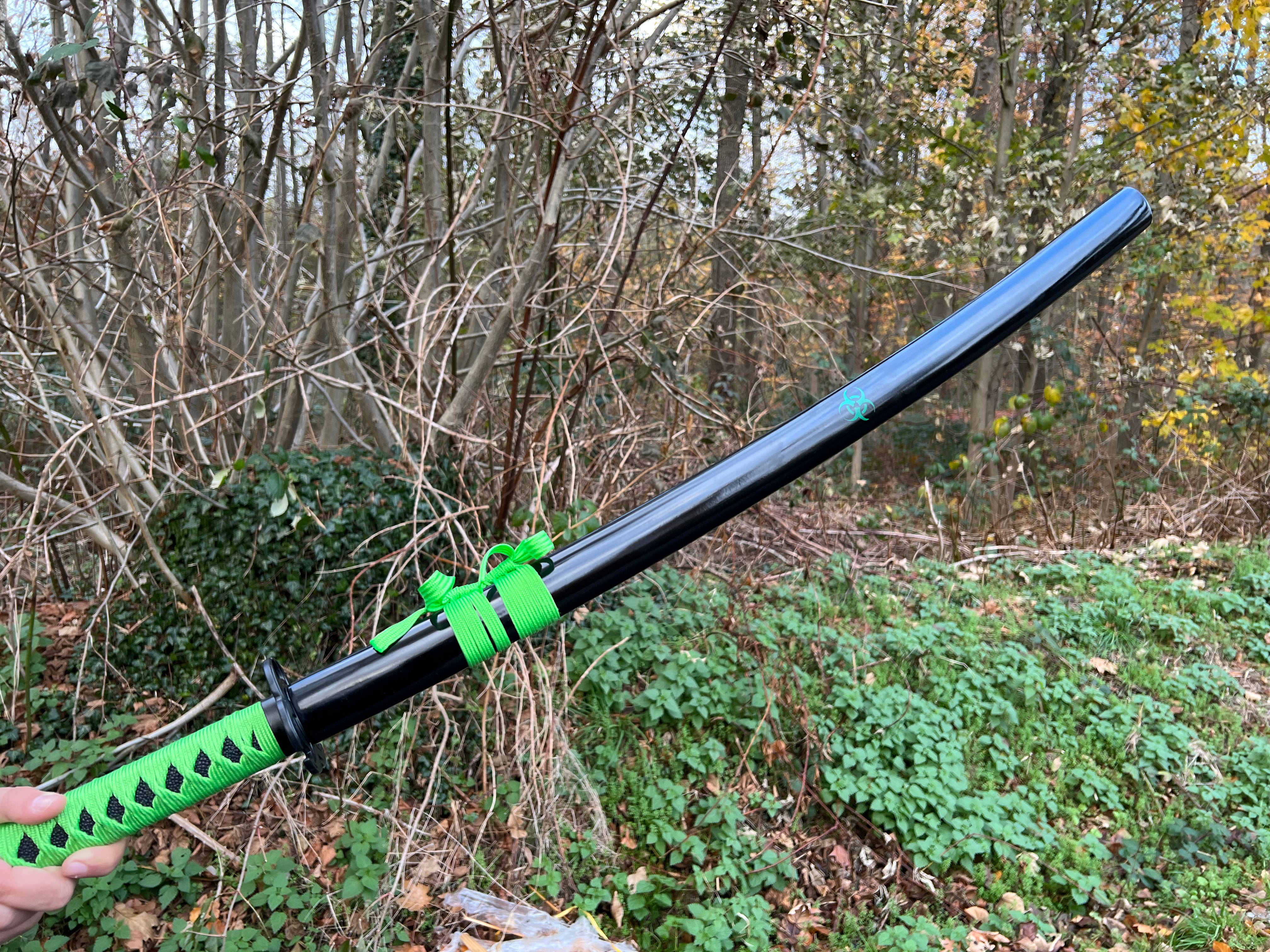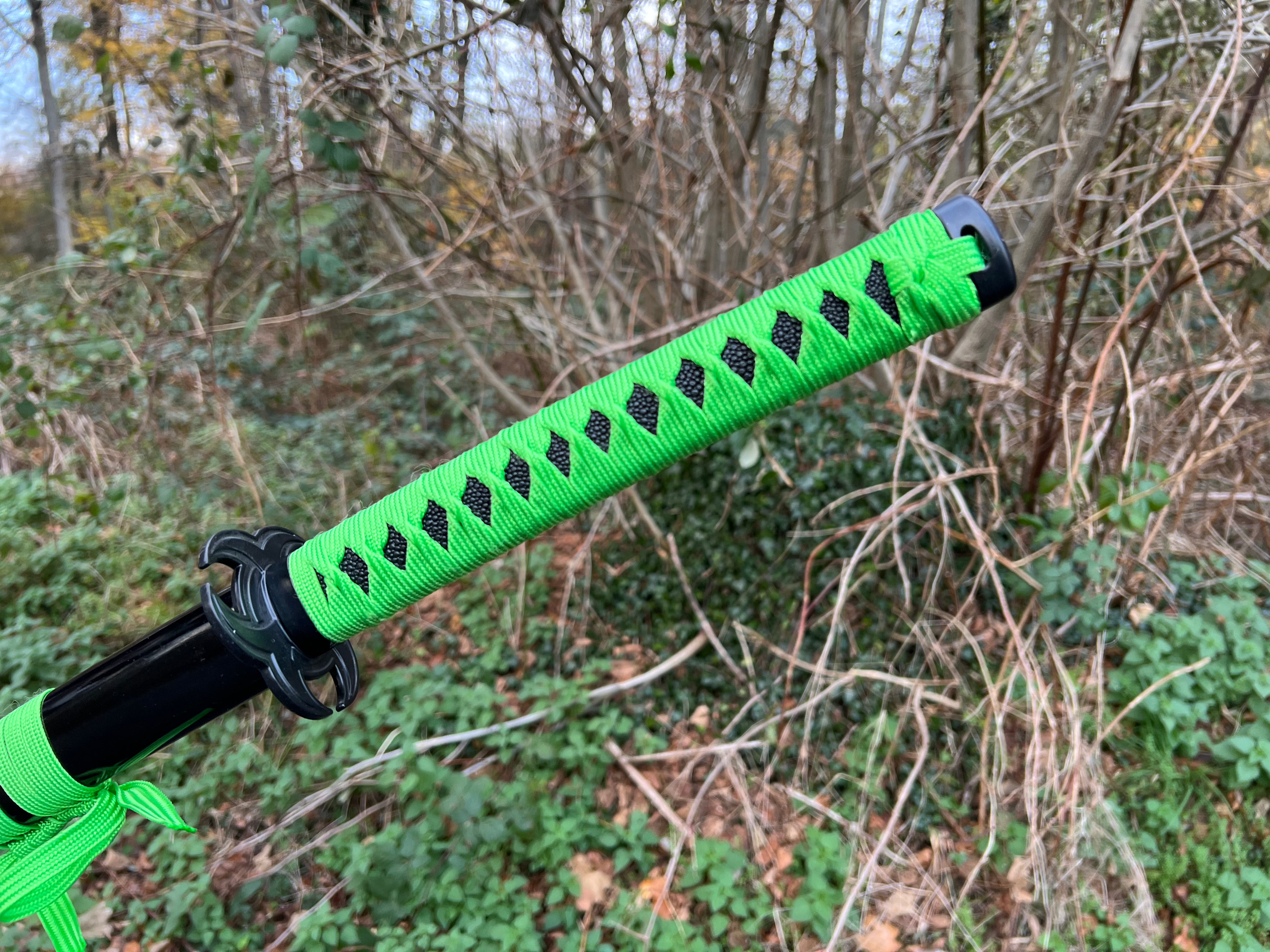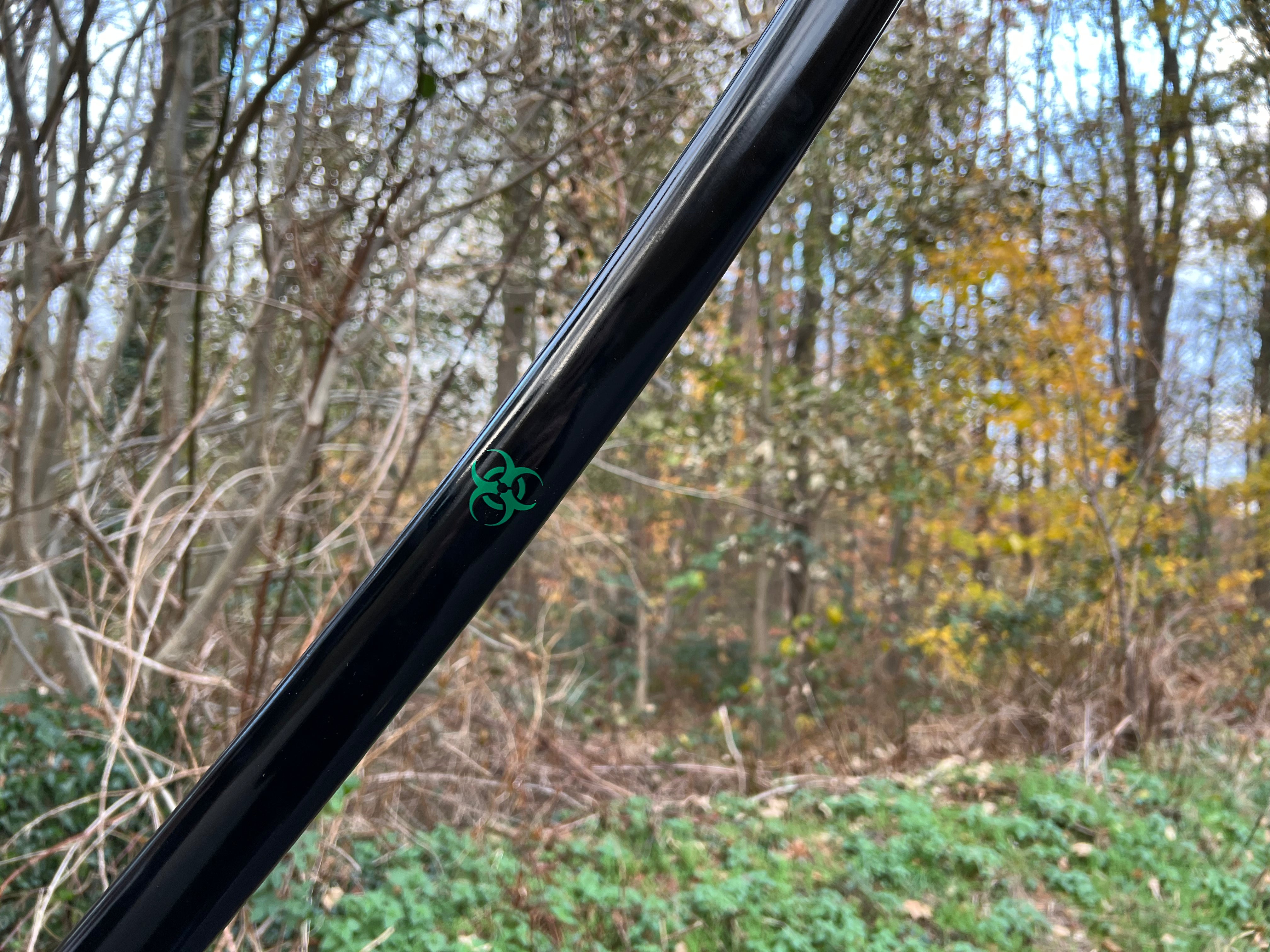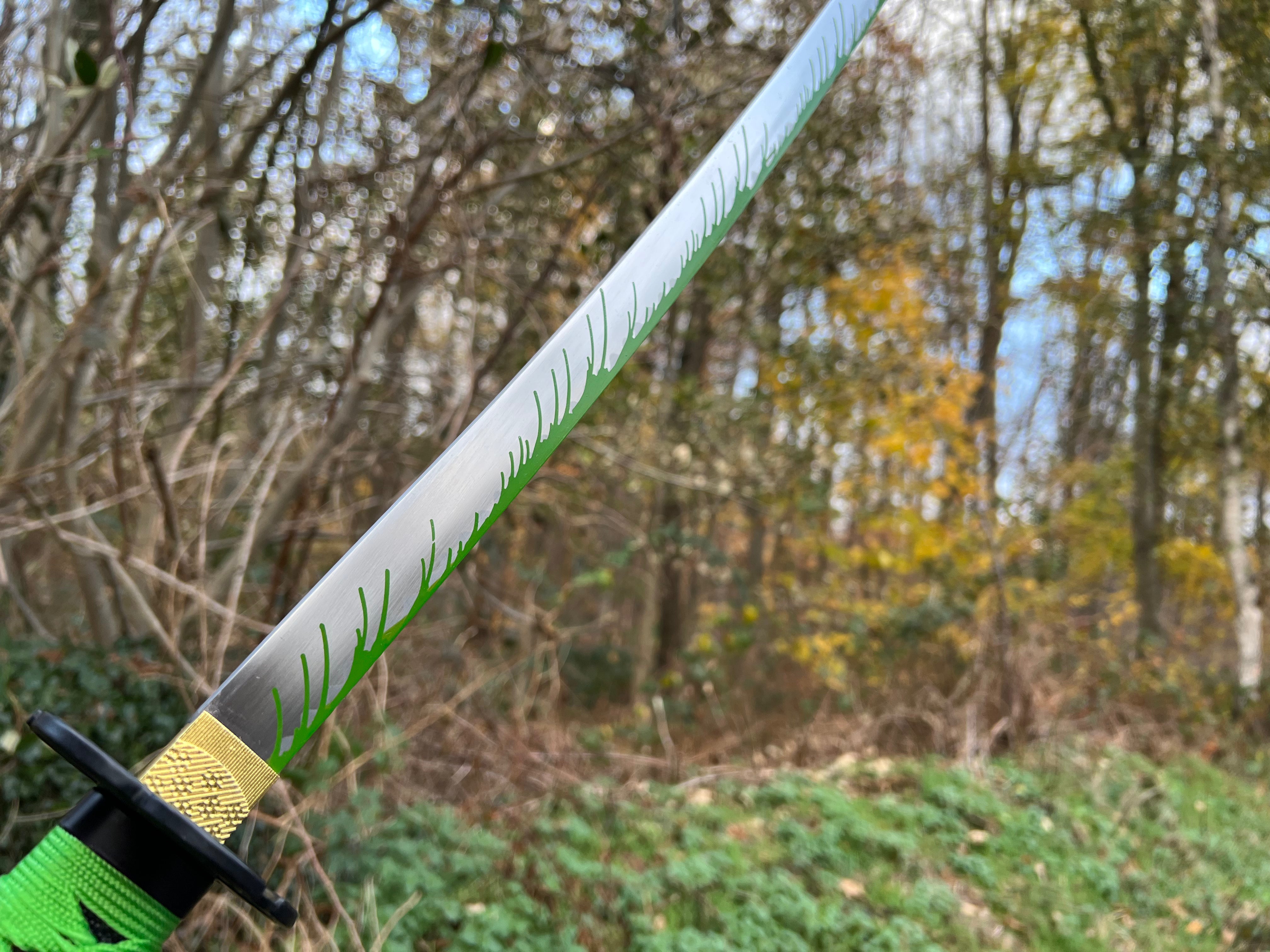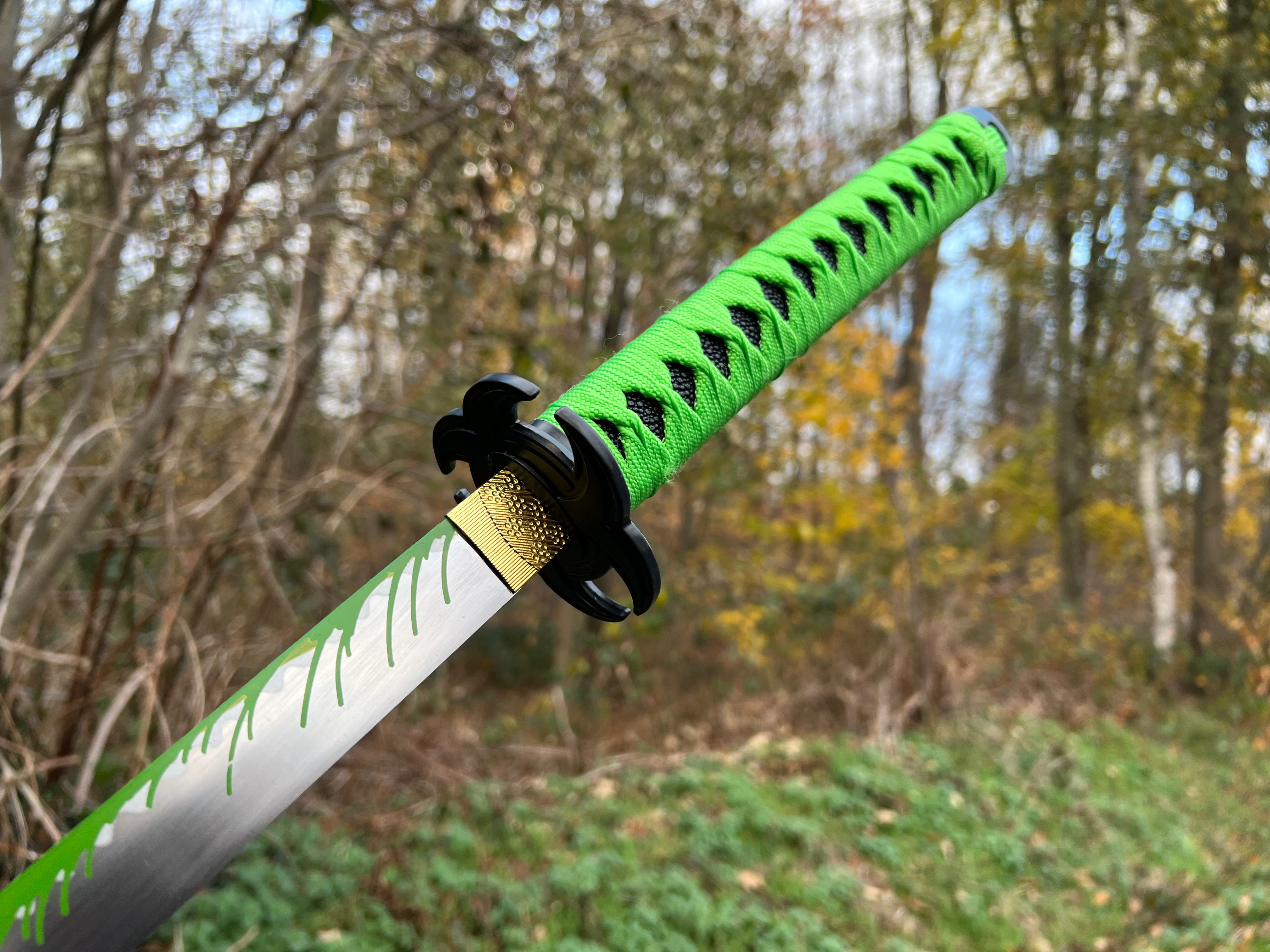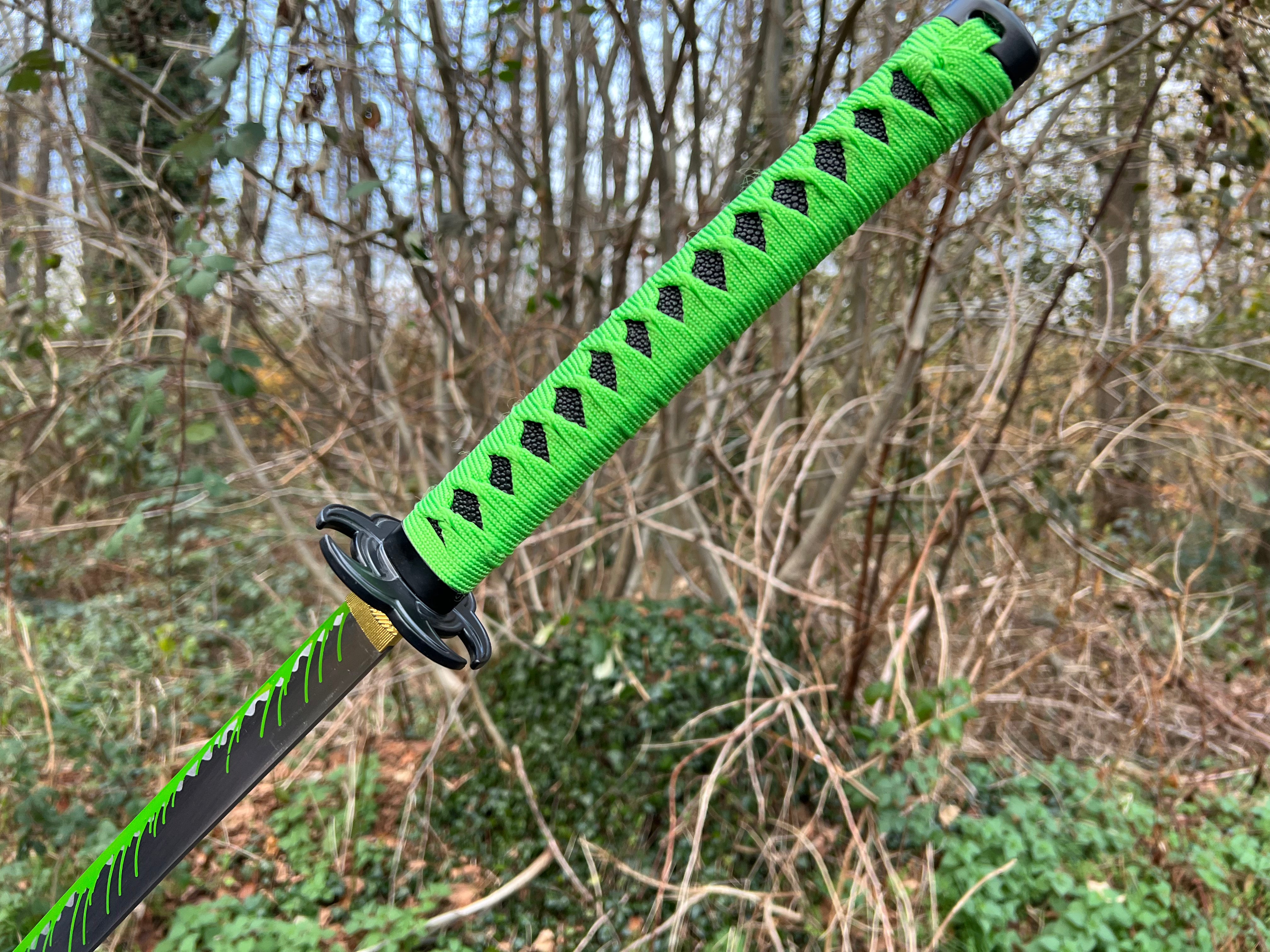 Zombie Hazard Katana (pre-order)
---
A sword that has the design for a zombie apocalypse. The sword has several hazard signs which are on the scabbard and on the tsuba, and the blade is decorated with green blood.
The total length is 100cm
The length of the blade of the katana is 65cm
The blade is made of carbon steel
Saya (Katana scabbard) is made of wood and has a matt black finish
The katana is only suitable as a decoration and not for use.