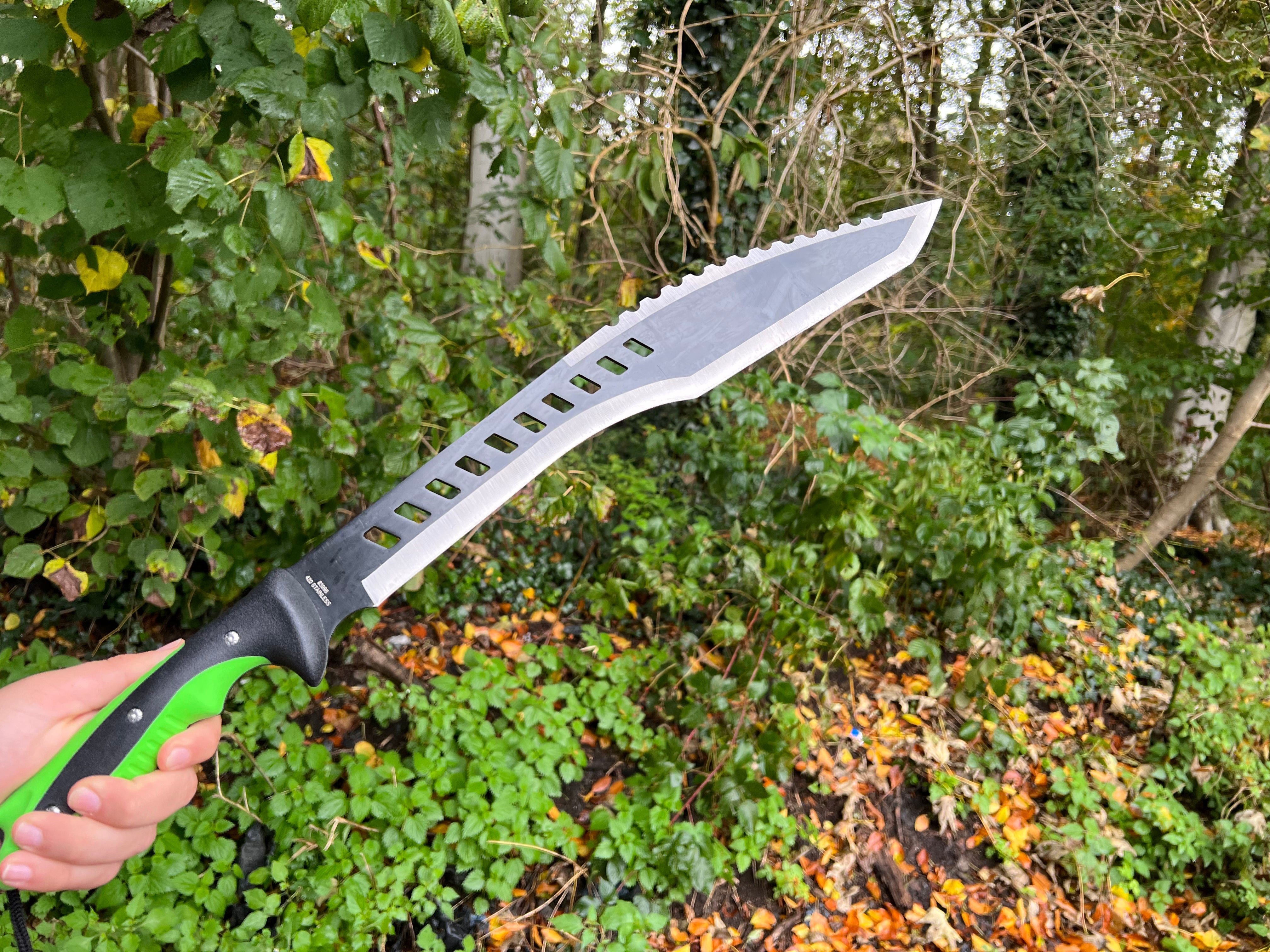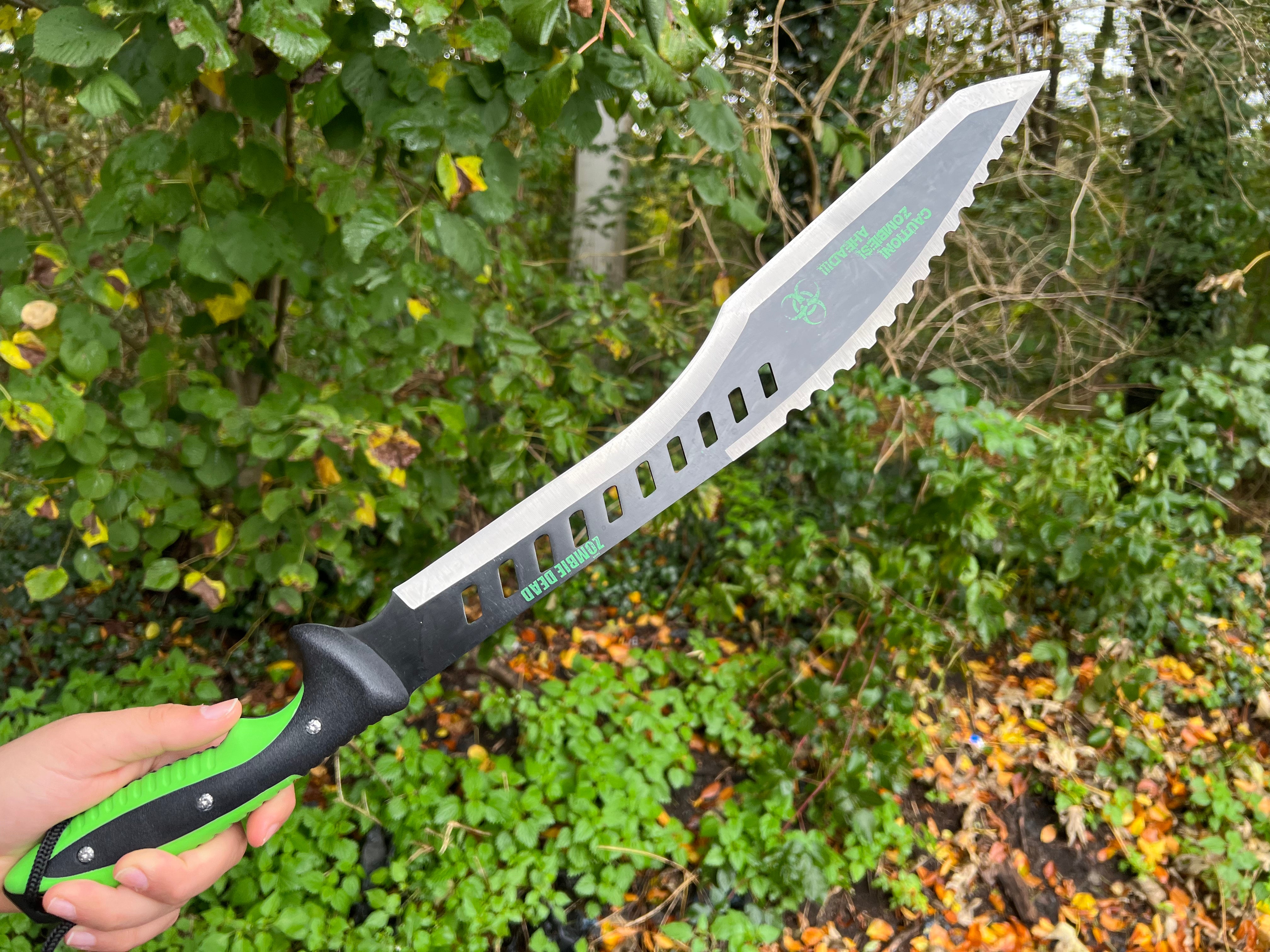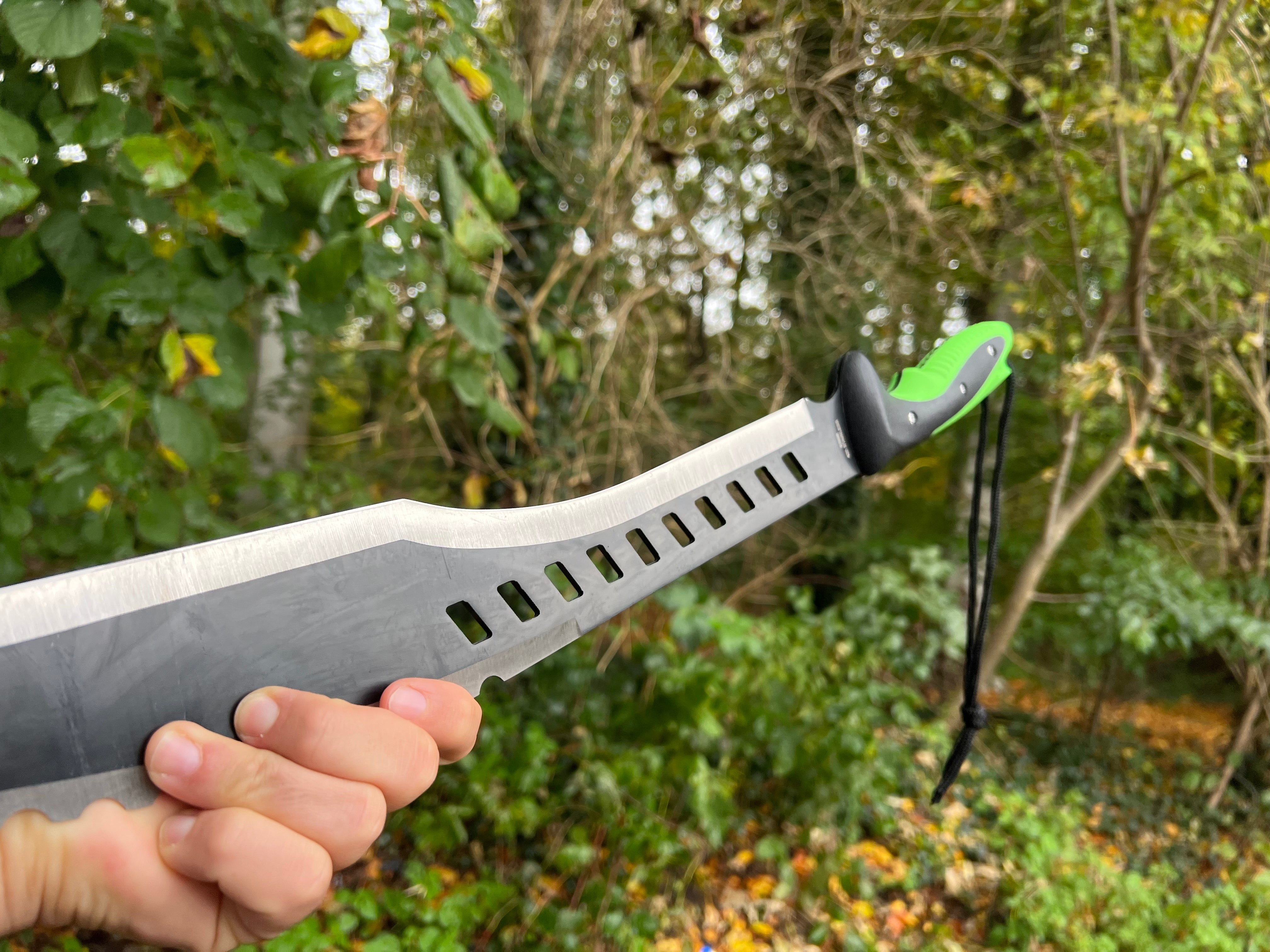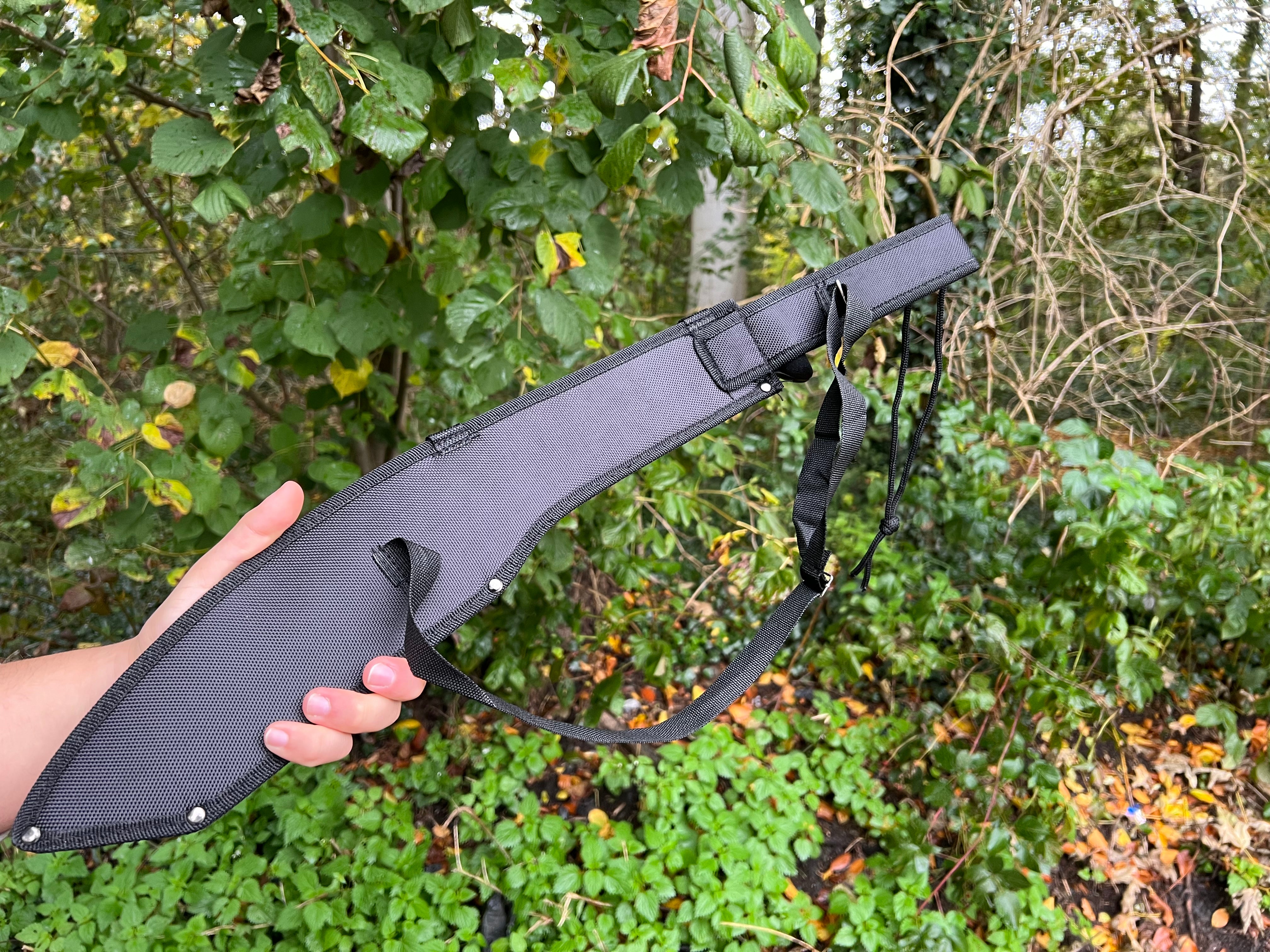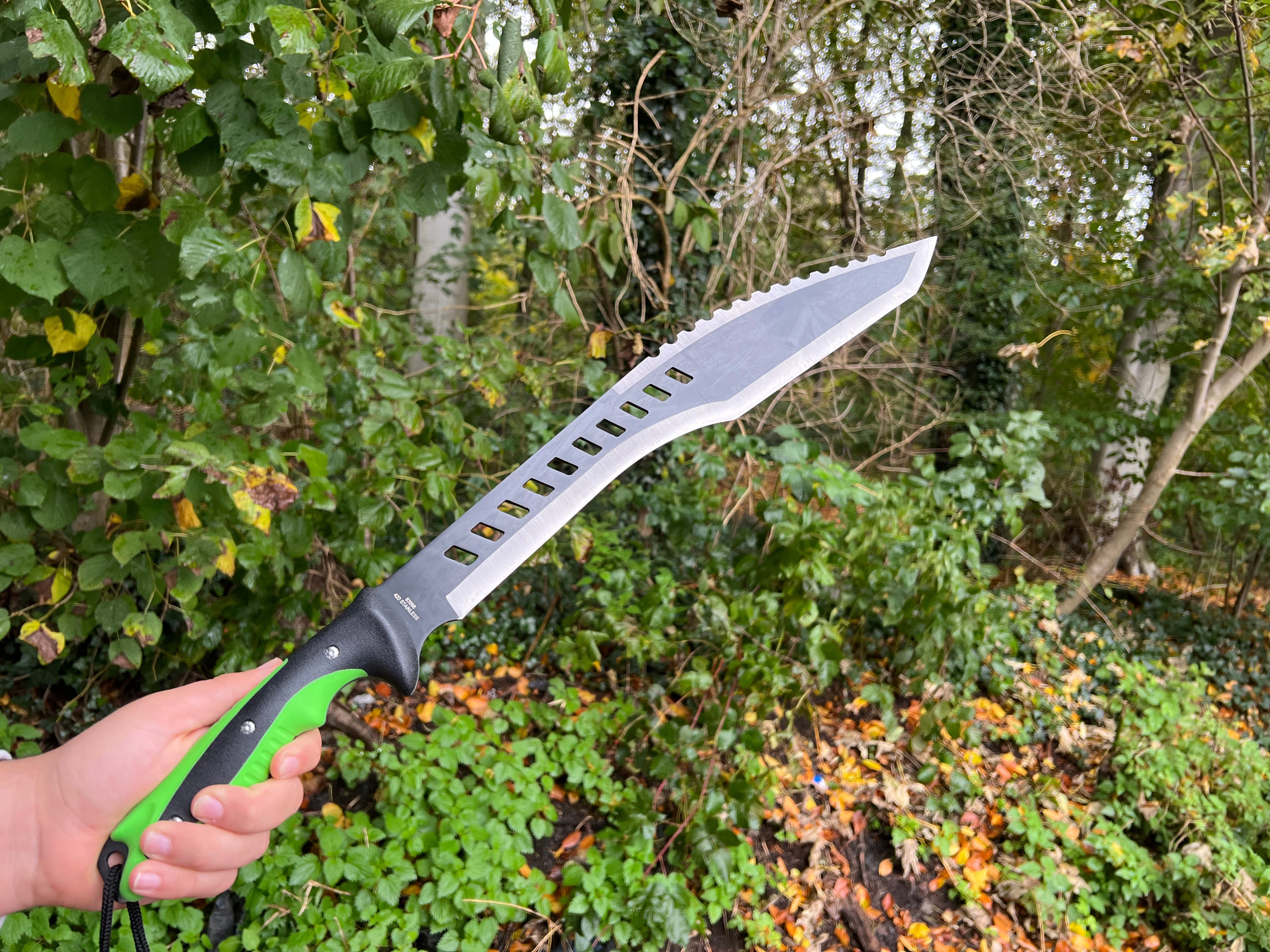 Zombie Dead Machete Survival Tool With 460mm Blade Stainless Steel Rubber Handle And Nylon Sheath
---
Discover the ultimate balance between robustness and precision with our Zombie Dead Machete-the essential survival tool for every outdoor enthusiast, camper and zombie survival expert. The front-heavy, partially black-coated blade made of high-quality 420 stainless steel ensures maximum sharpness and cutting force, ideal for the way through dense undergrowth or in emergency scenarios.
With an impressive blade length of 460mm and a total length of 630mm, this machete is designed to be not only effective but also intimidating. The weight of 600g guarantees excellent balance and handling so that you can keep control with every movement.
The ergonomically shaped handle made of high-quality plastic is provided with an eye-catching zombie green rubber insert, which ensures a secure hold even in wet conditions. The attached catch strap on the grip end promises extra security by securing the machete on your wrist and minimizing the risk of loss.
Each Zombie Dead Machete comes with a durable nylon sheath that not only offers protection, but also ensures easy and safe portability. Whether you're preparing for survival training, adding to your collection, or simply looking for a reliable tool for the next outdoor adventure, this machete is ready for any challenge.
Product Specifications:
Blade material : 420 stainless steel for durability and resilience
Handle : Non-slip, rubberized plastic with green inlay for maximum control
Security : Equipped with a practical catch strap for extra hold
Dimensions : A total length of 630mm and a blade length of 460mm for effective operational readiness
Portable : Including a robust nylon sheath for safe and easy transport
With the Zombie Dead Machete you are equipped for any location-whether camping, hiking or survival training. Your new companion is waiting to be included in your equipment. Secure the machete for true survivors now!
Purchase from 18 years of age, please have an age verification at info@mizuyama.de when buying