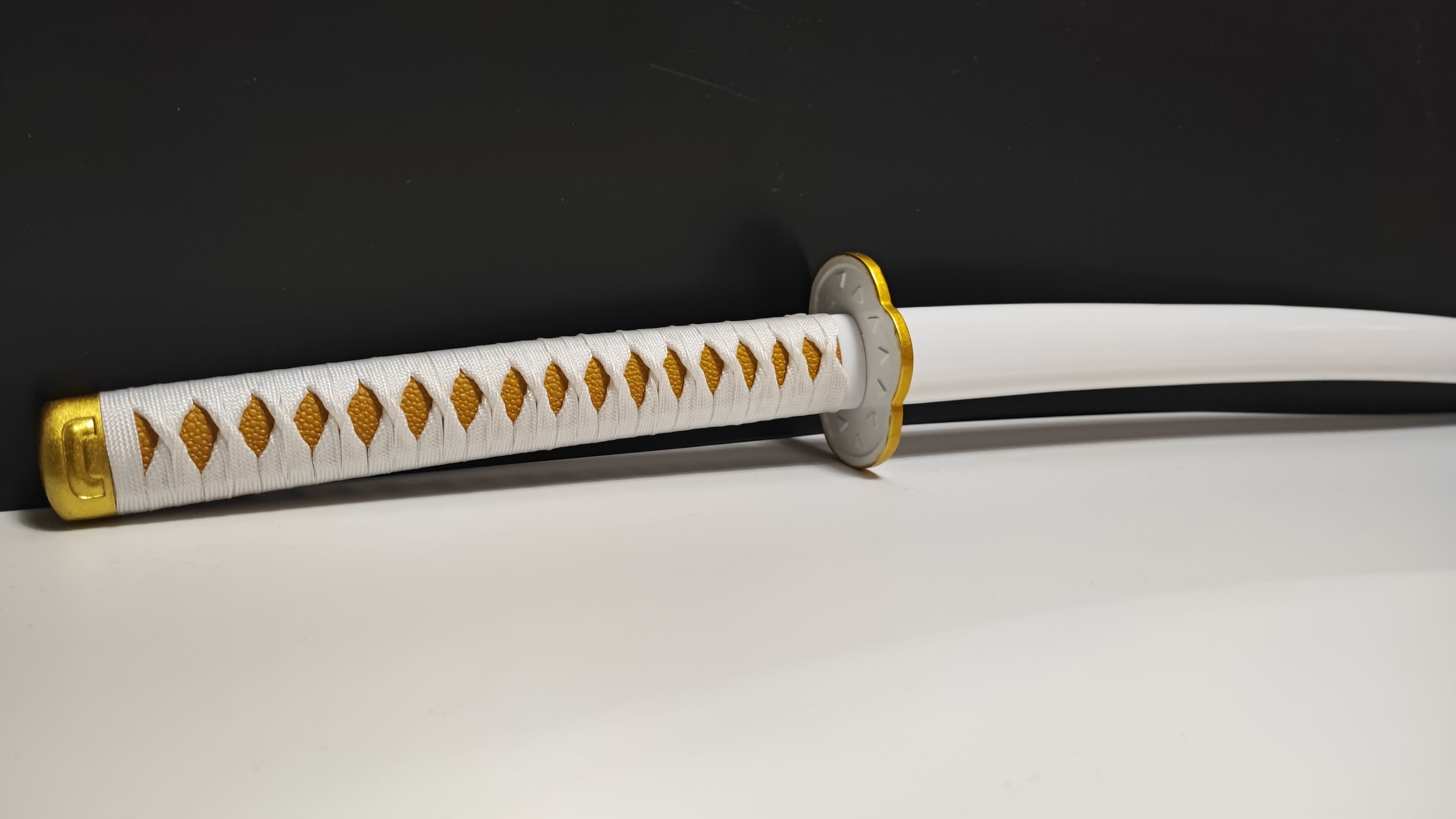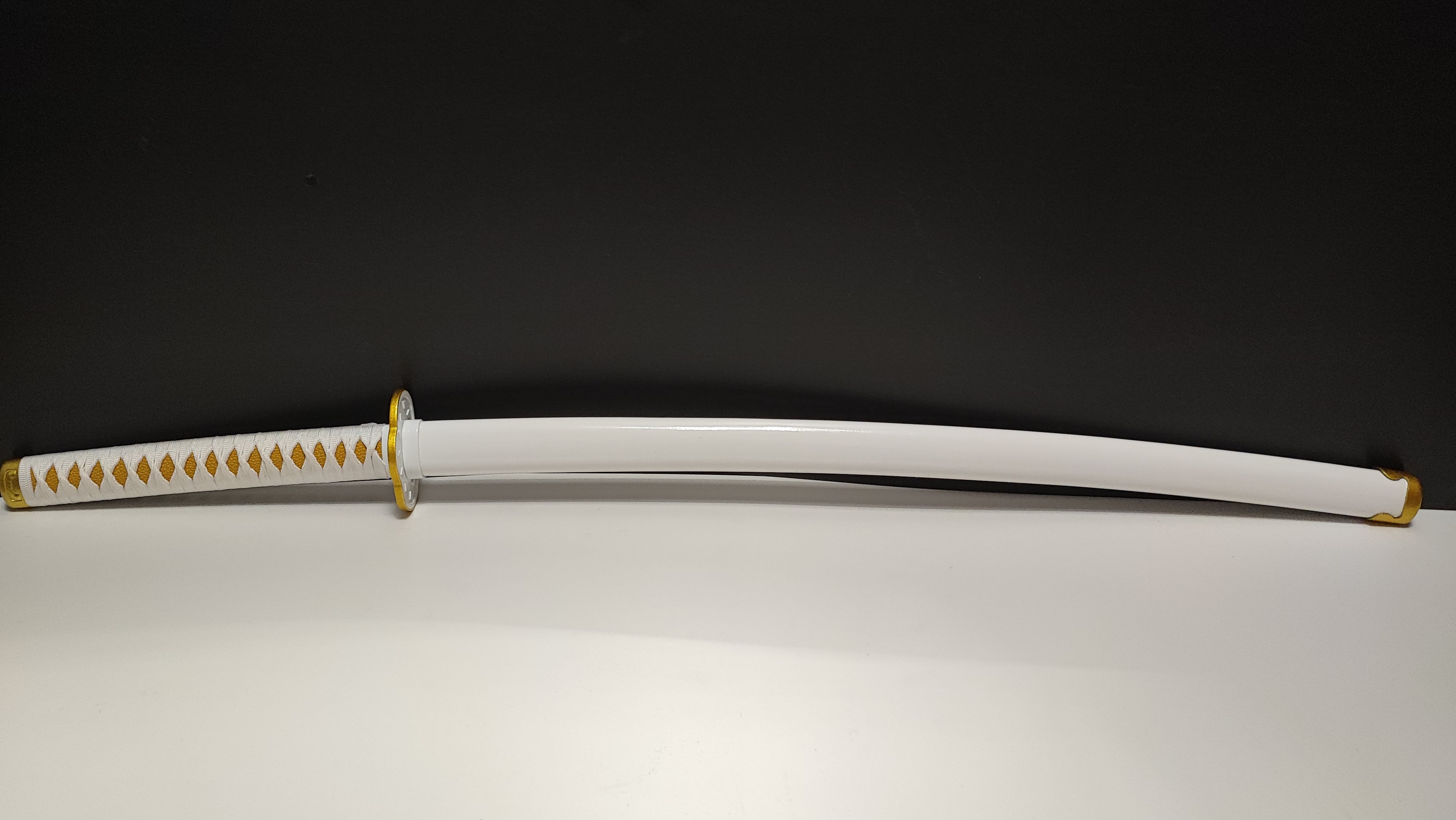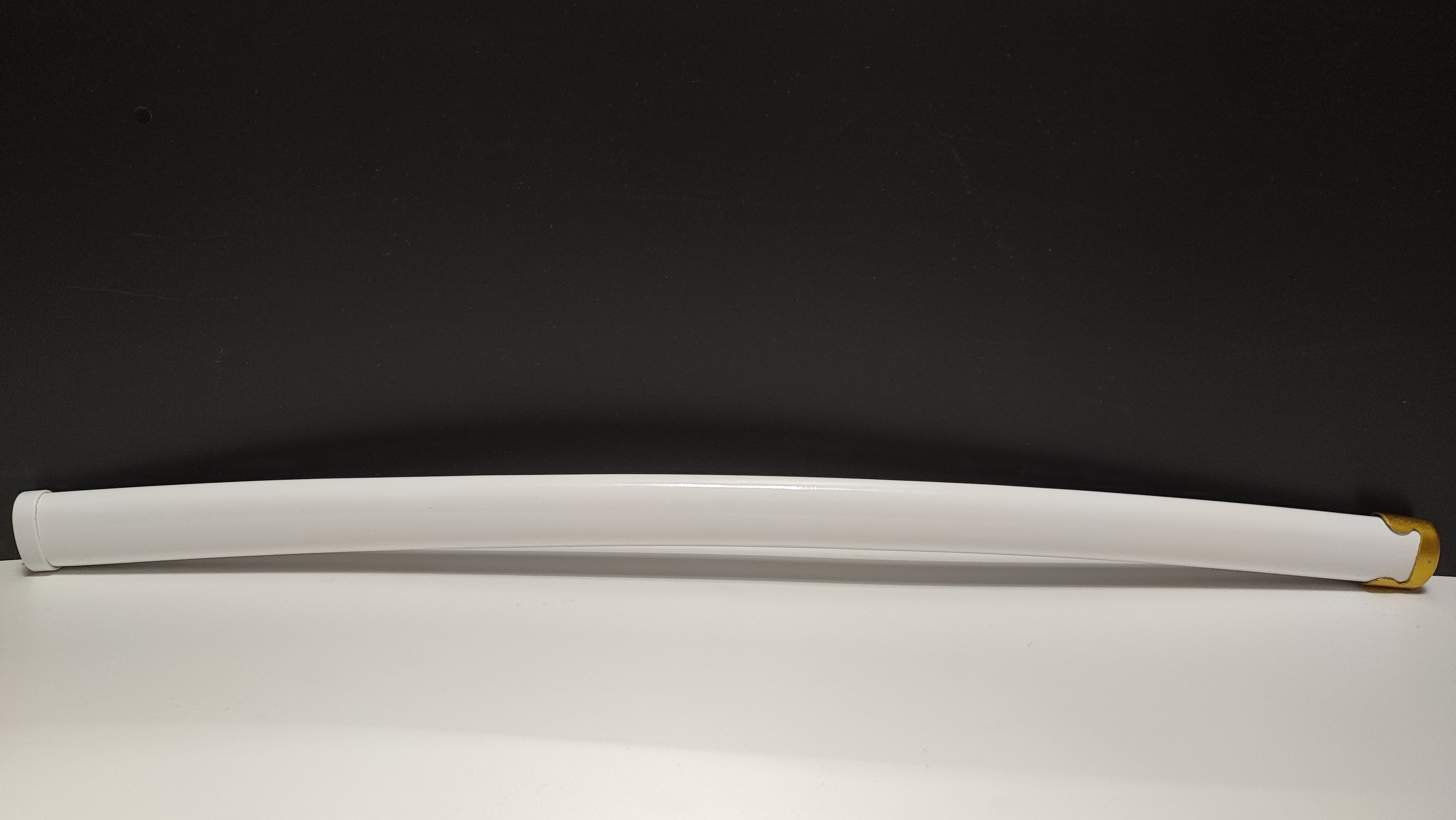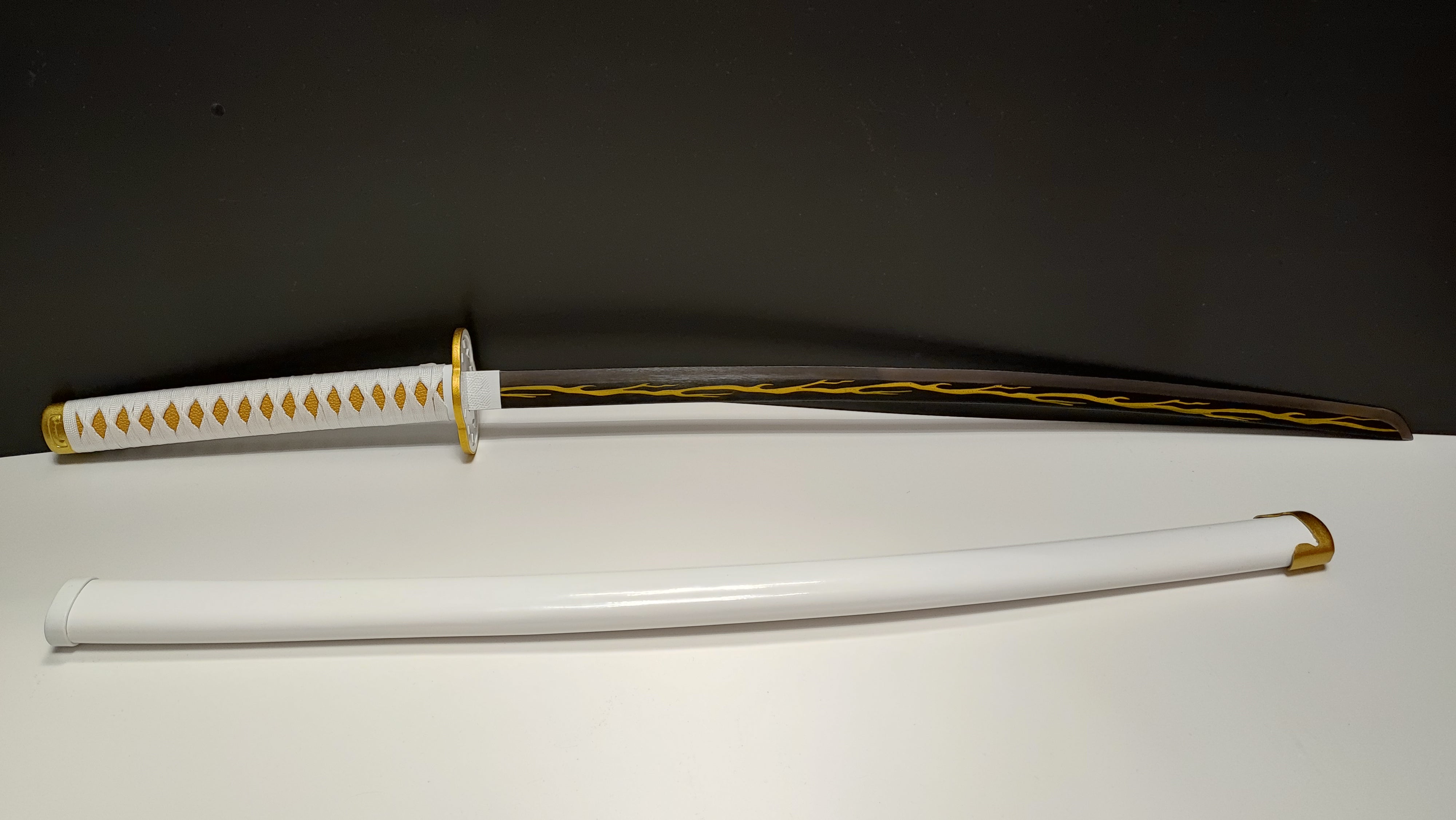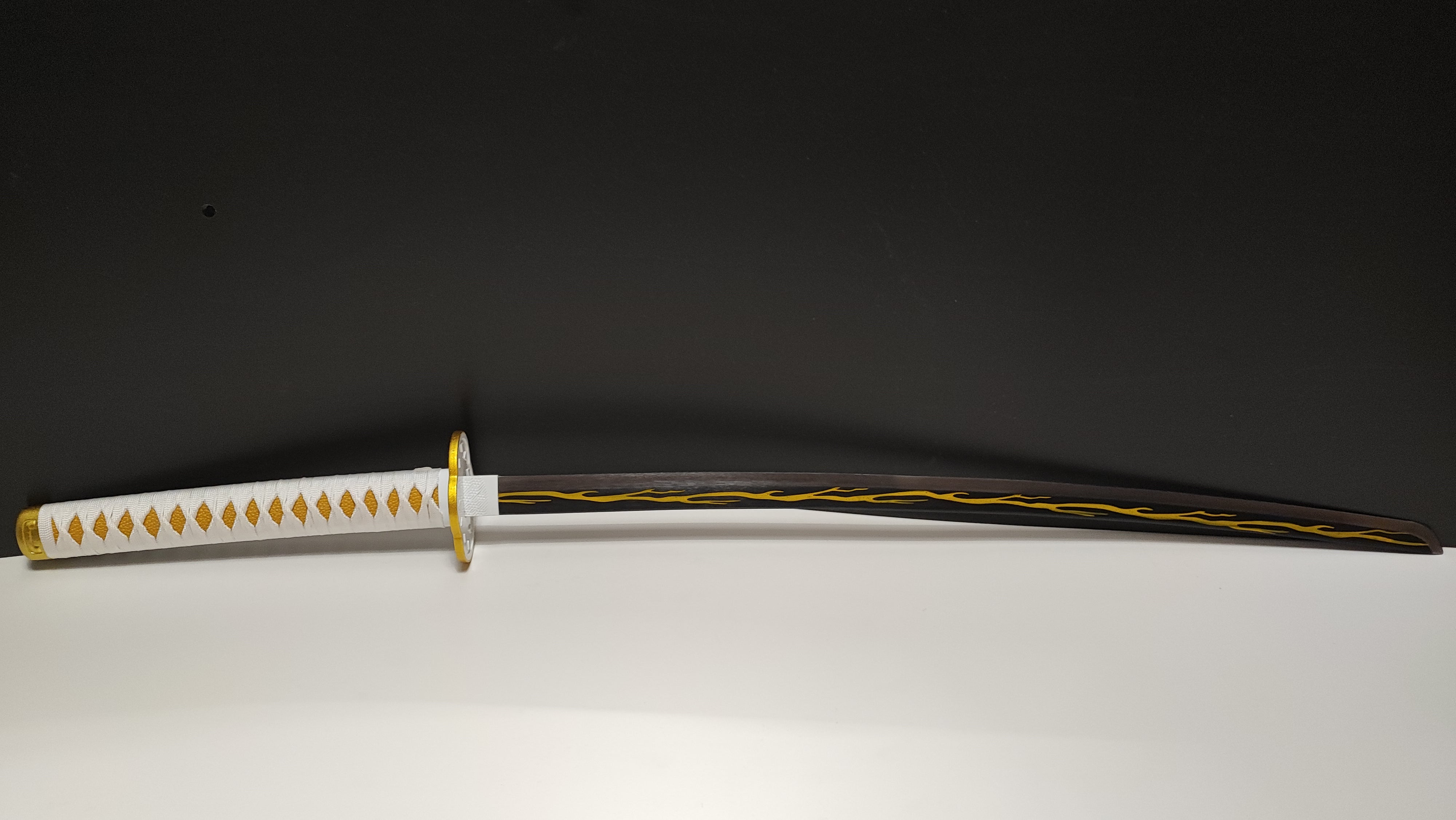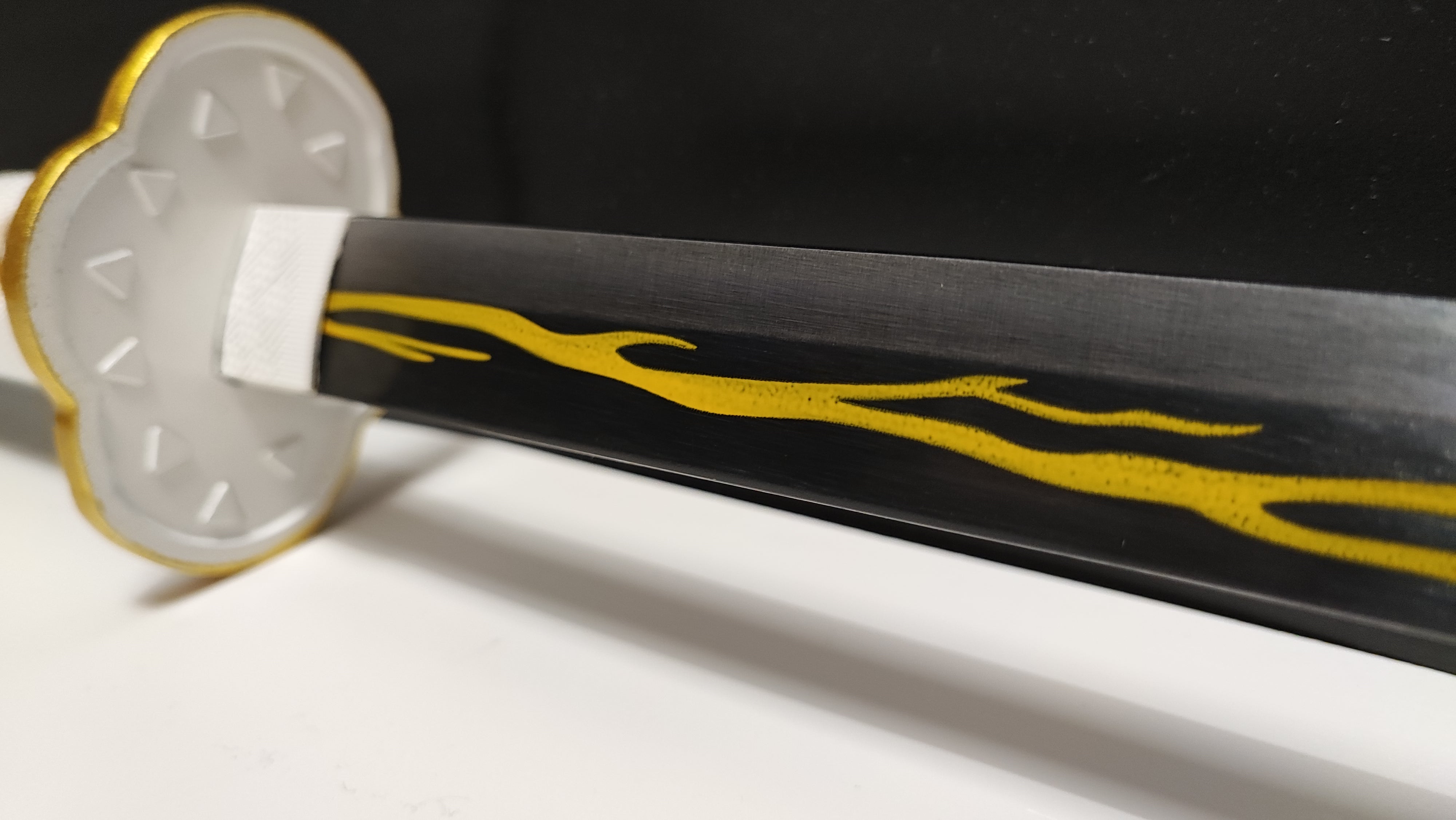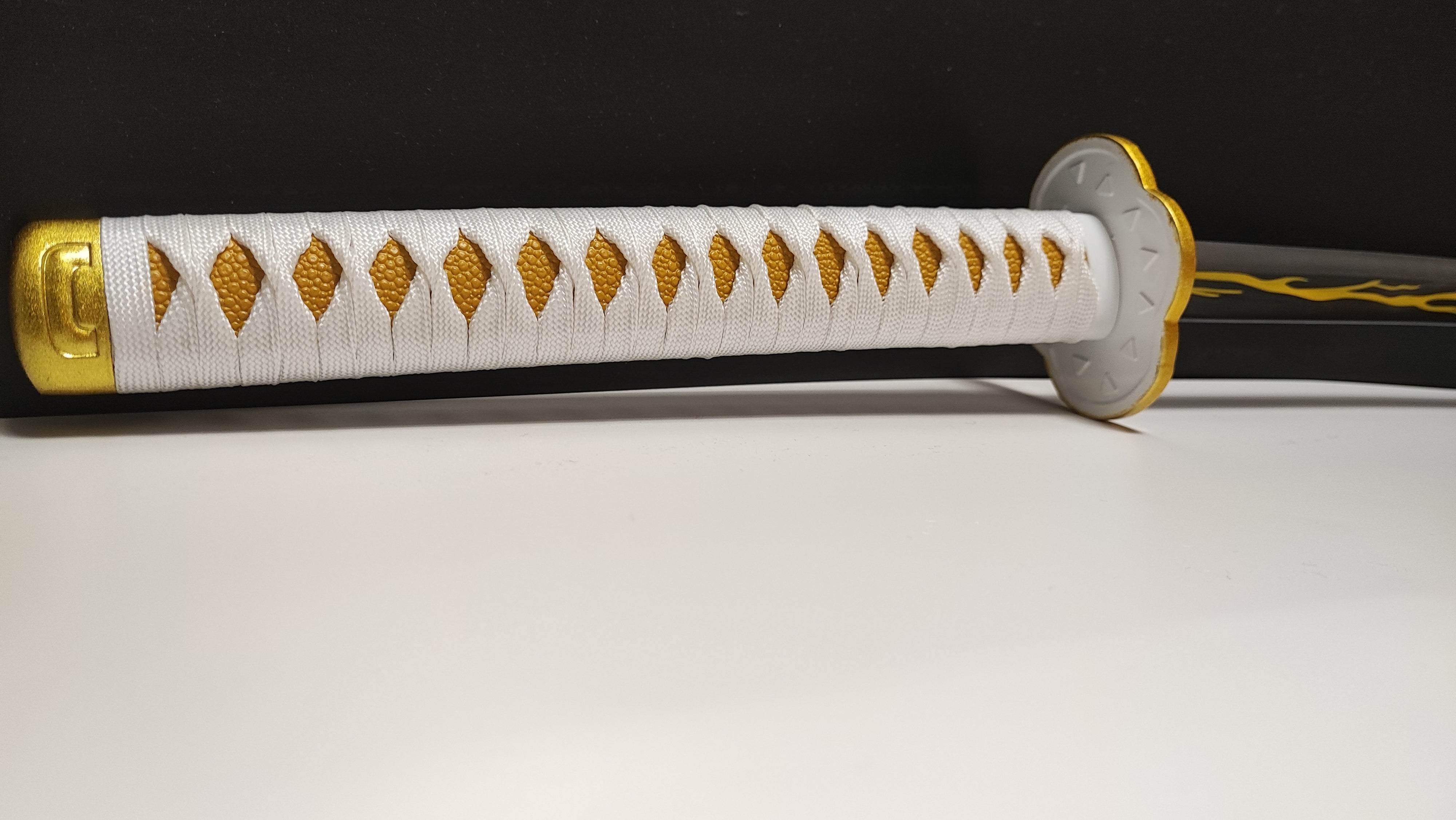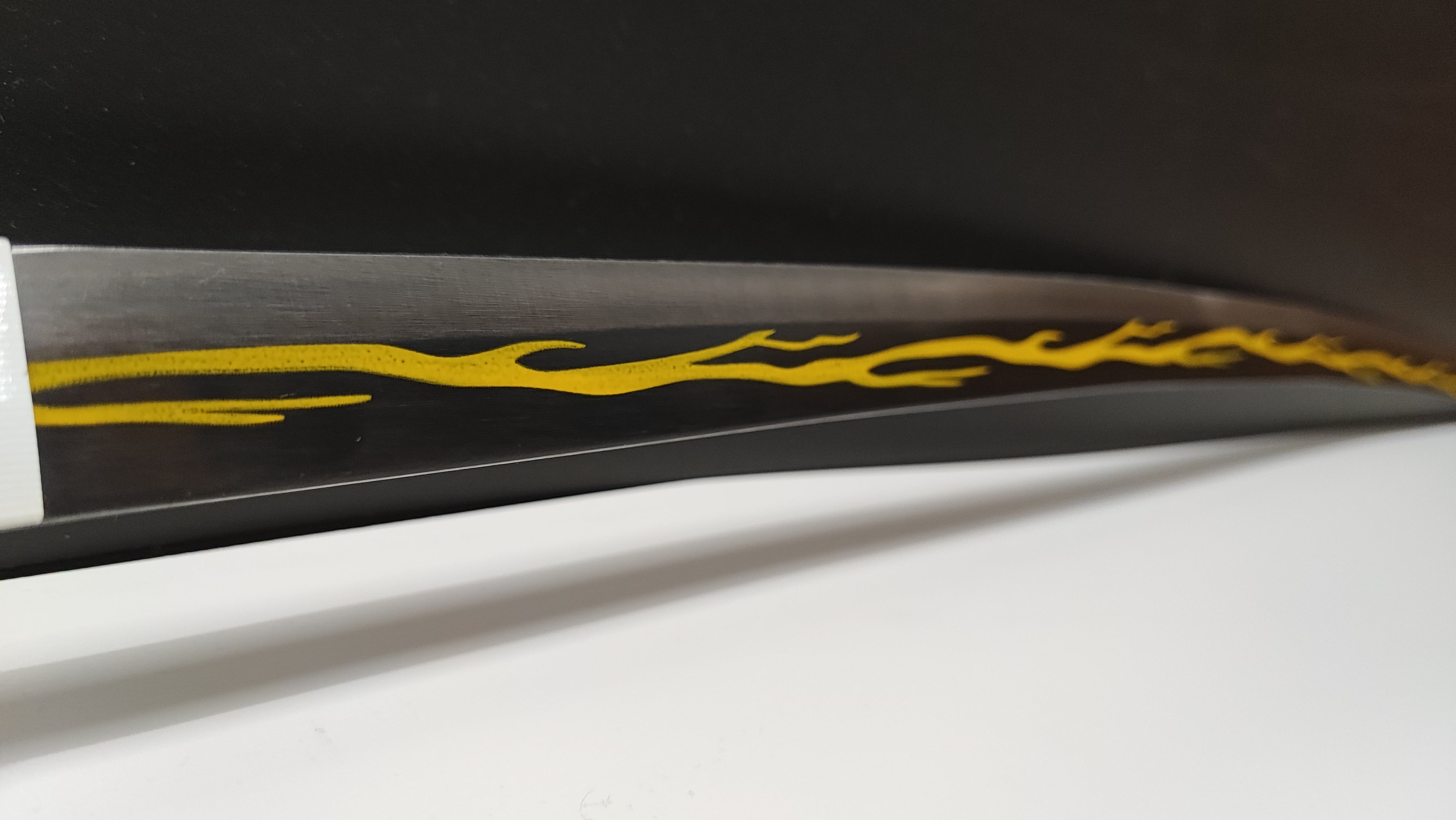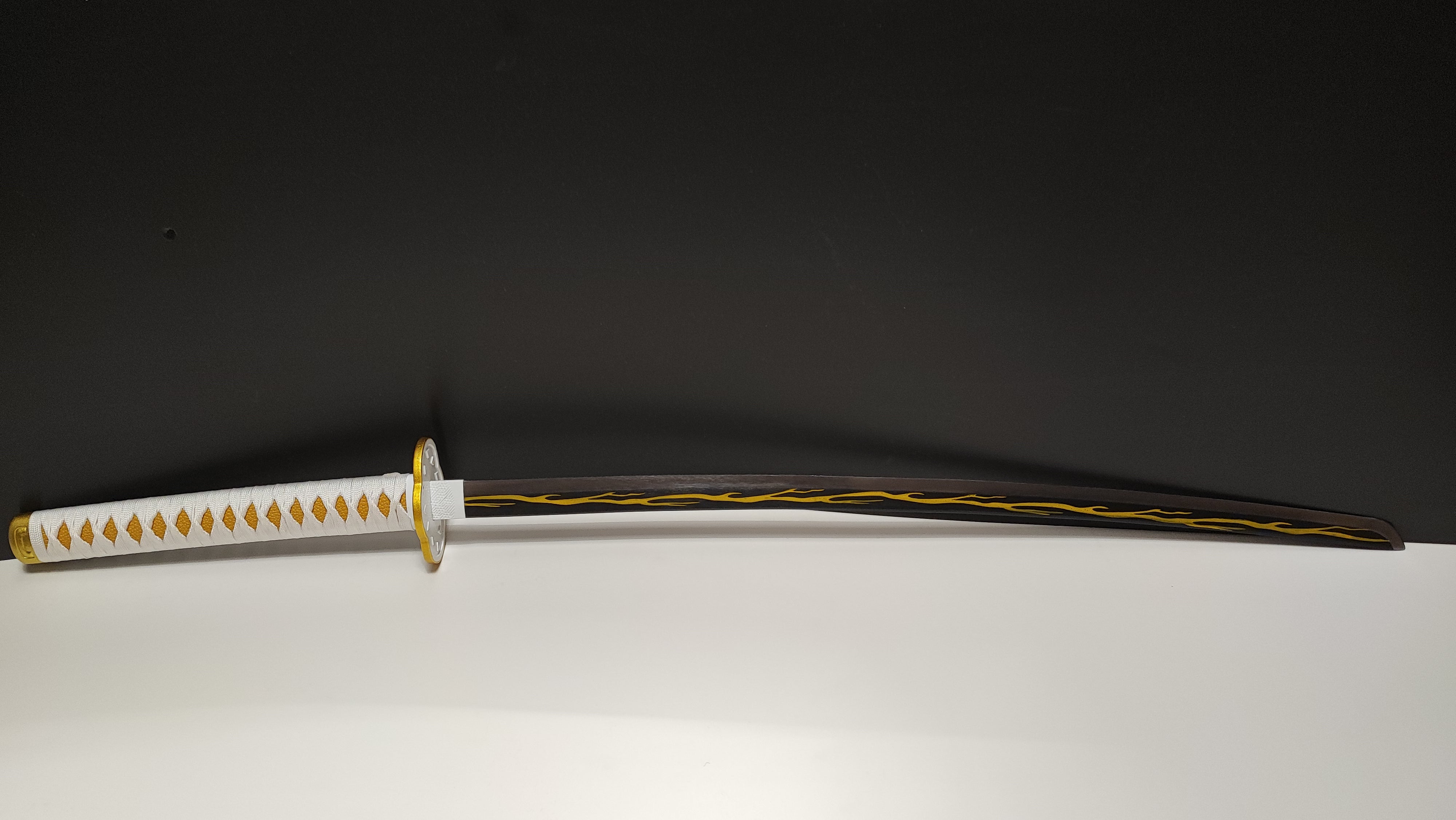 Zenitsu Katana with Bamboo Blade-Demon Slayer: Kimetsu No Yaiba
---
** The Sword of Zenitsu Agatsuma-A Tribute to Demon Slayer (Kimetsu no Yaiba)**

Immerse yourself in the exciting world of Demon Slayer (Kimetsu no Yaiba), one of the most impressive anime series of our time, with this unique katana. This katana is not just a collector's item, but a tribute to Zenitsu Agatsuma, one of the outstanding characters in this moving series.

** About Demon Slayer (Kimetsu no Yaiba):**

Demon Slayer tells the captivating story of Tanjiro Kamado, a young boy who embarks on a dangerous journey to save his sister Nezuko, who has been turned into a demon. Zenitsu Agatsuma is one of Tanjiro's closest friends and allies and plays a significant role in the series.

** Zenitsu Agatsuma's Sword: **

This katana is inspired by the sword that Zenitsu Agatsuma wields in Demon Slayer. The katana perfectly expresses the essence of Zenitsu's character and his fighting skills. The bamboo blade and wood paneling give this sword an authentic look.

** Fantasy-Katanas details: **

-The bamboo blade reflects the authenticity of the sword from the series.

-The details, such as the plastic tsuba (blade guard) and tsuka (handle), are inspired by census sword.

-With a total length of 965mm (1035mm with scabbard), this katana is impressive.

-Weighing only 550g (including scabbard), it is easy to handle and perfect for fans of Demon Slayer.

This katana from one of the most exciting anime series of our time and a must for any fan of Demon Slayer. Get a piece of this incredible world in your collection and be inspired by Zenitsu Agatsuma's adventures.