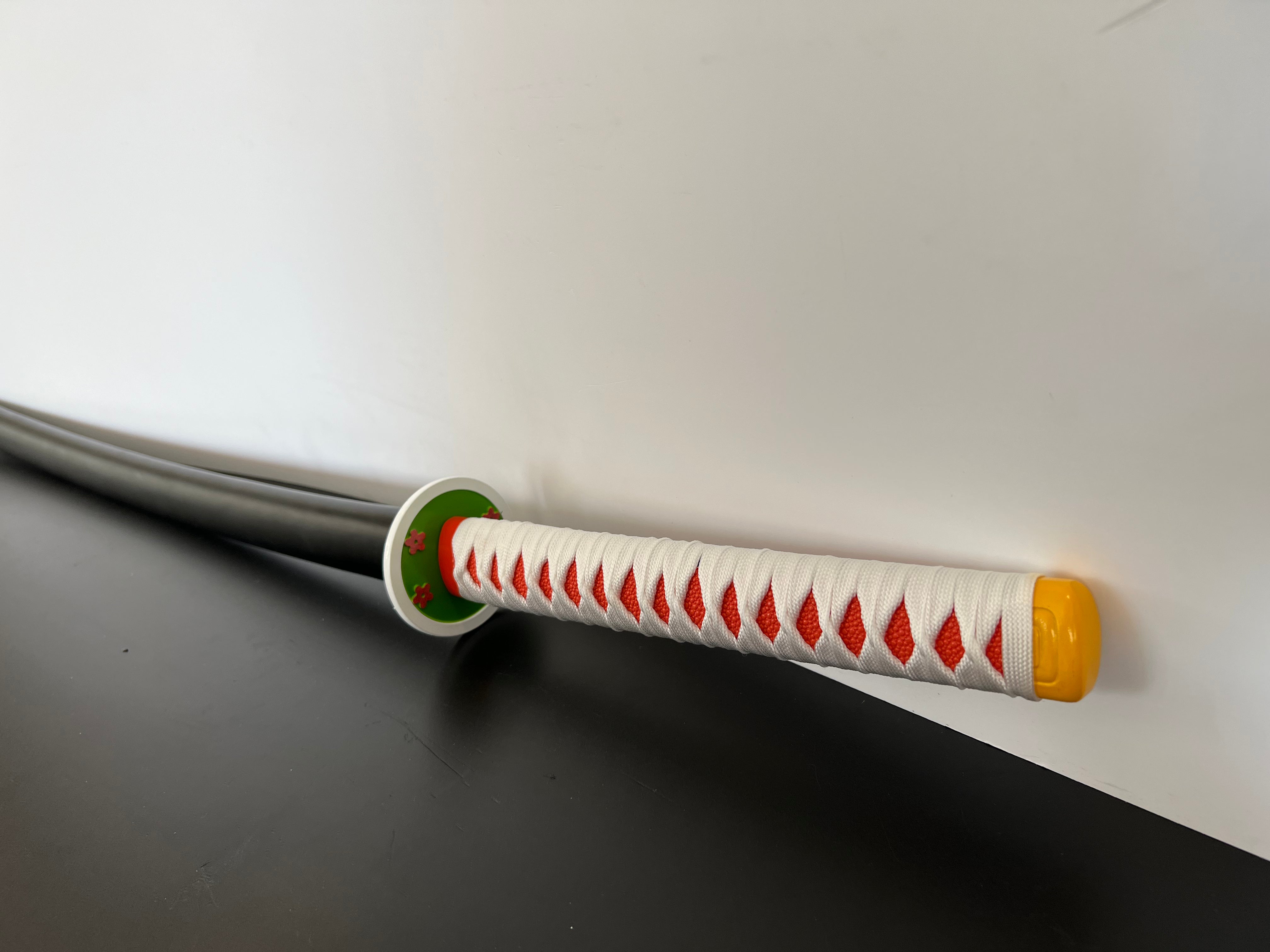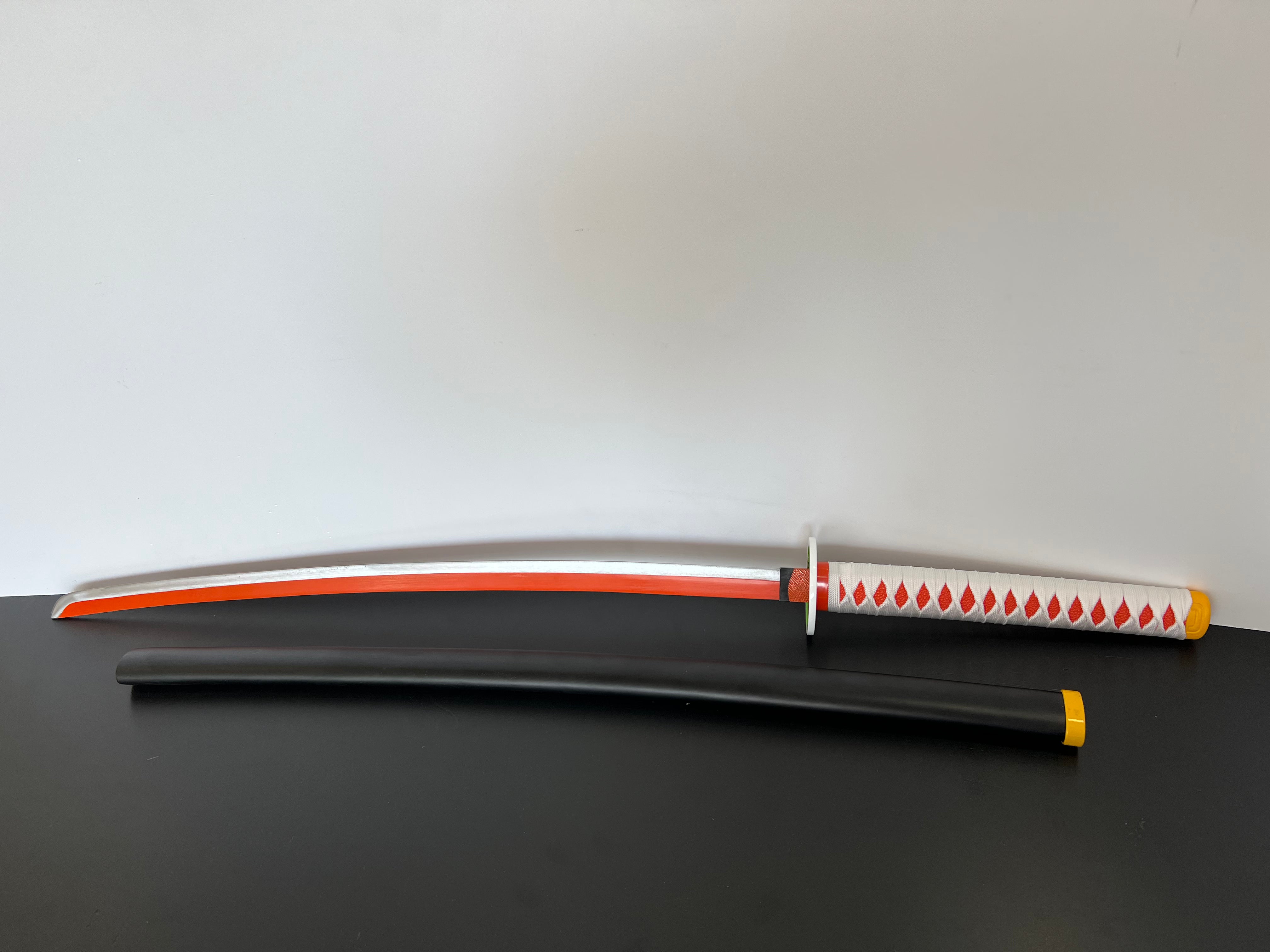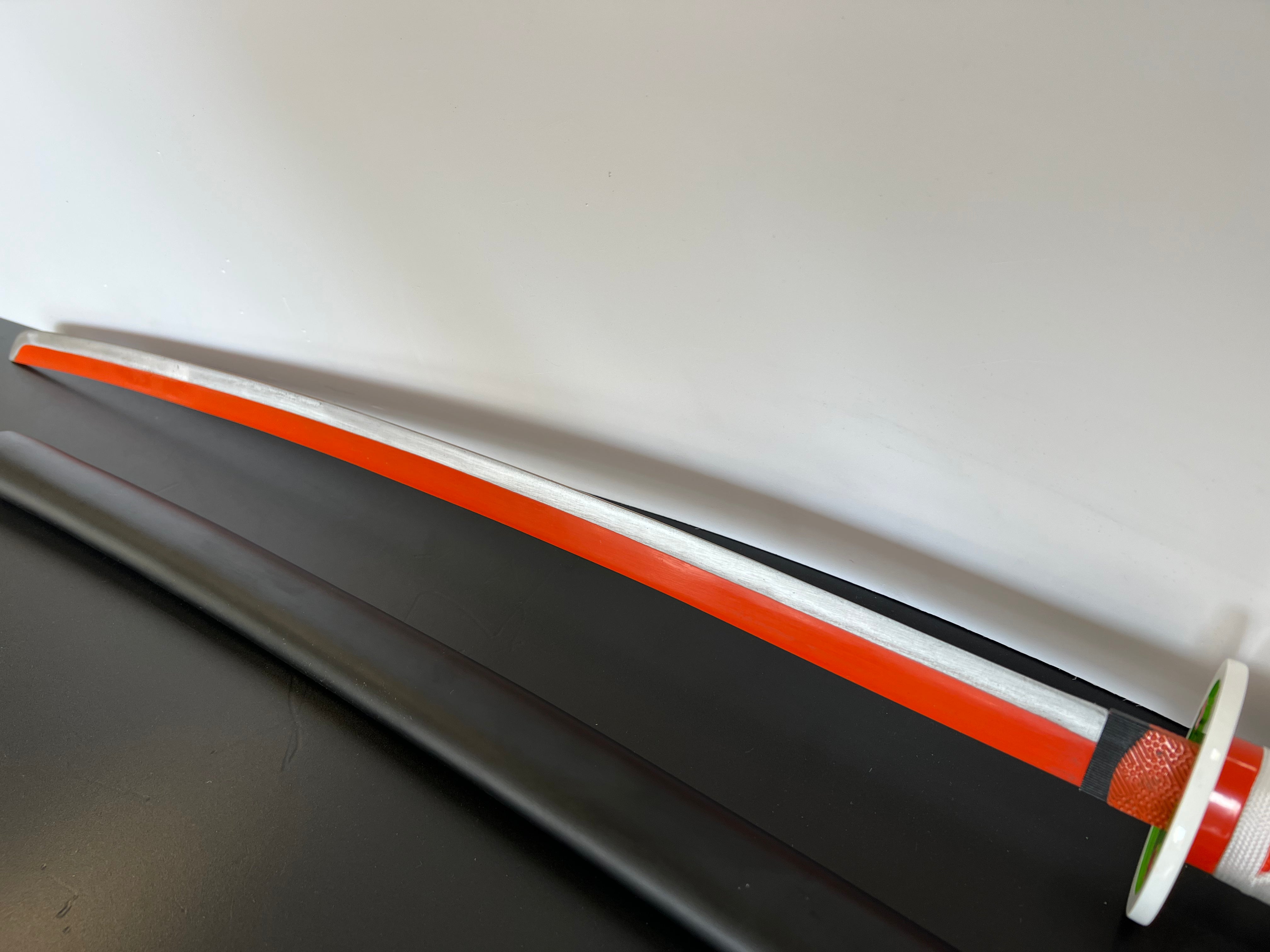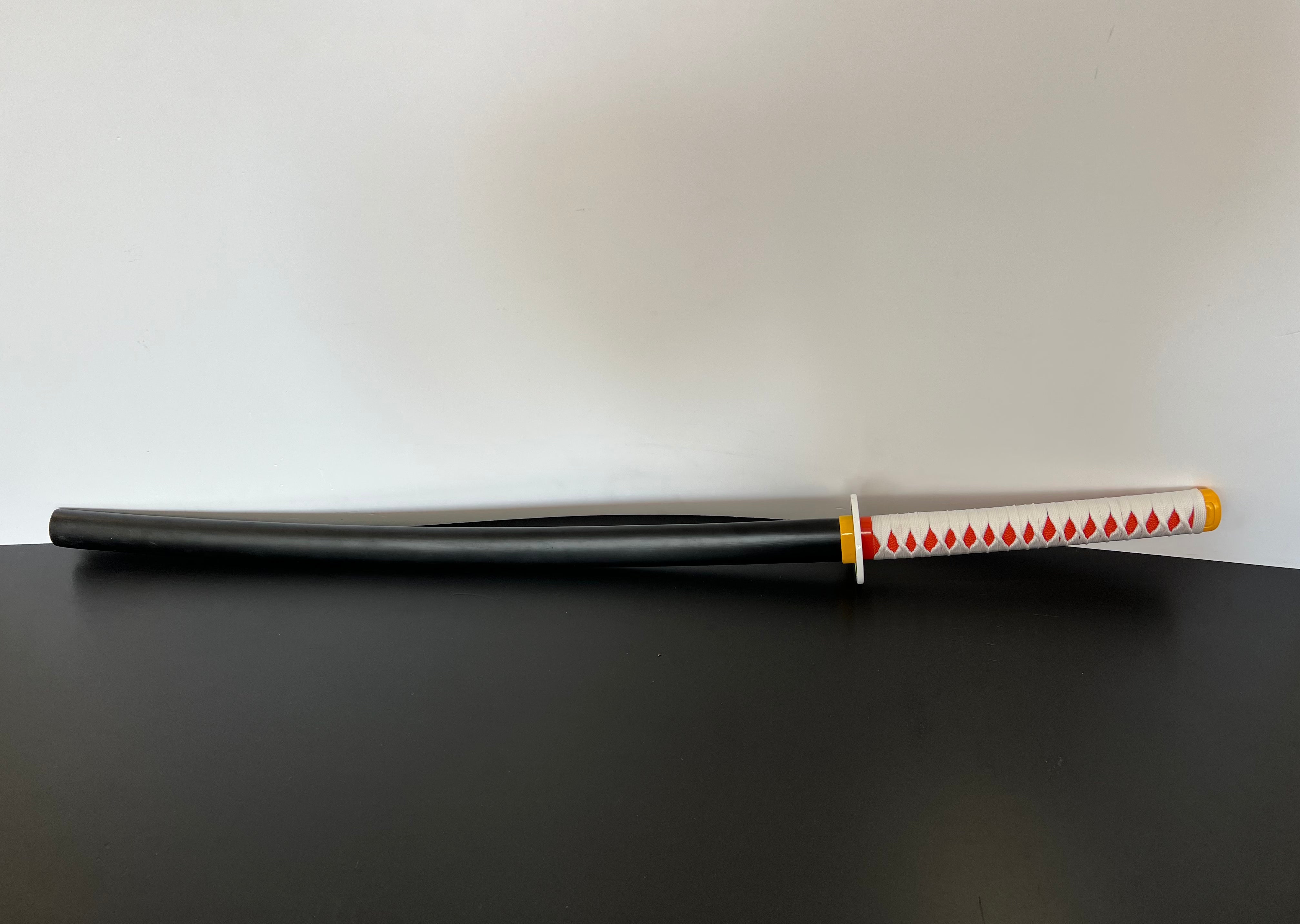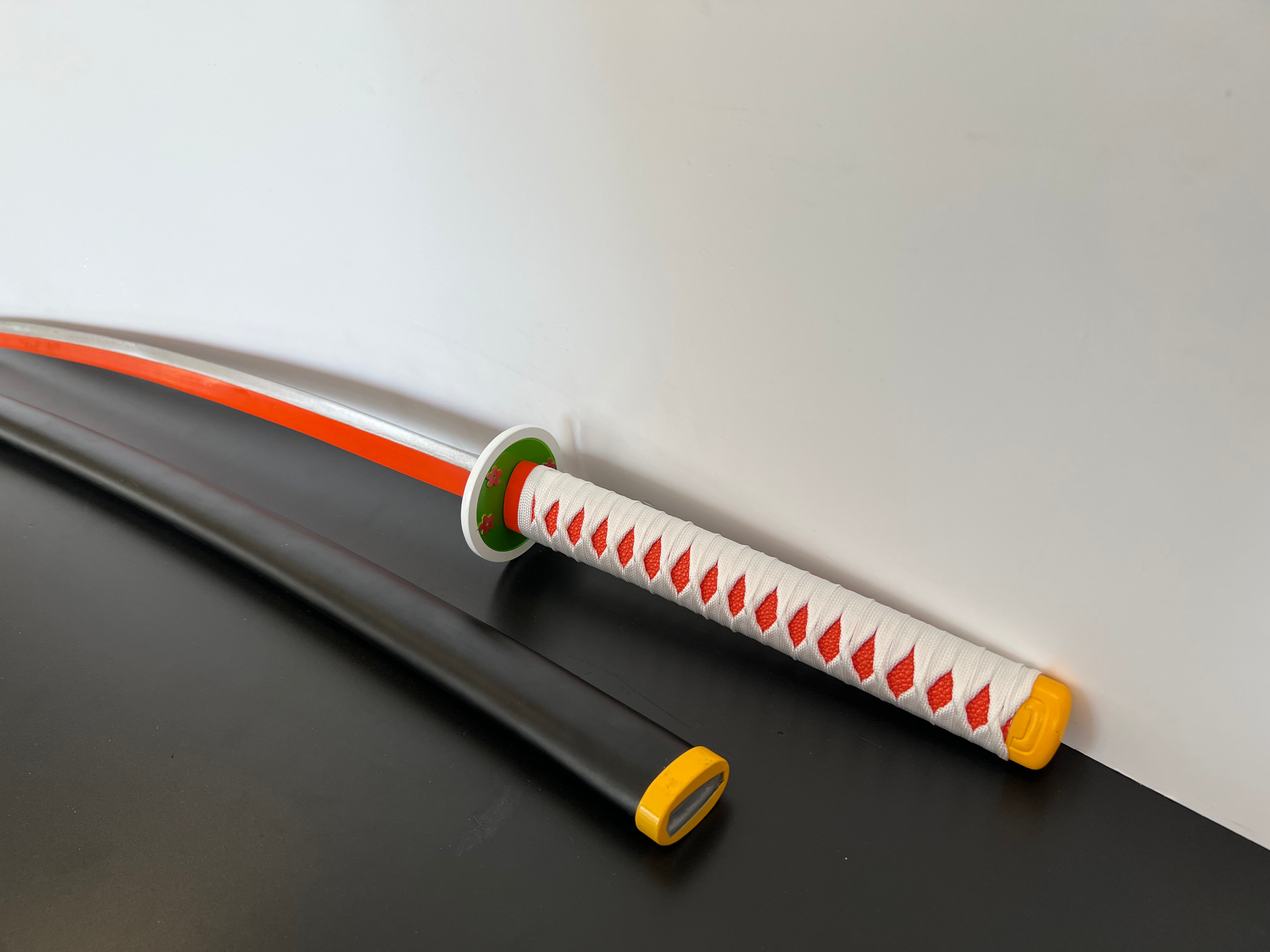 Tsuyuri Kanawo Katana - Demon Slayer: Kimetsu No Yaiba
---
The sword of the demon hunter Kanawo Tsuyuri. Kanao is a supporting character in Demon Slayer who cannot express himself. She is also one of the strongest newcomers to the demon hunters. Kanawo is also the sister of the Pillar Shinobu. Kanao himself hardly speaks and shows no expressions.
The total length of the katana is 102cm
The blade length of the katana is 71cm 
The katana has a handle with a length of 28 cm 
The weight of the katana is 1kg 
The blade is black and red
The material of the blade is high quality carbon steel
The handle is made of hardwood and is wrapped in nylon and imitation fish skin. 
A sheath made of hardwood and black lacquer is also included
A sword belt is also included
The katana is only suitable for decoration and not for use. It is a replica from the anime Demon Slayer: Kimetsu No Yaiba