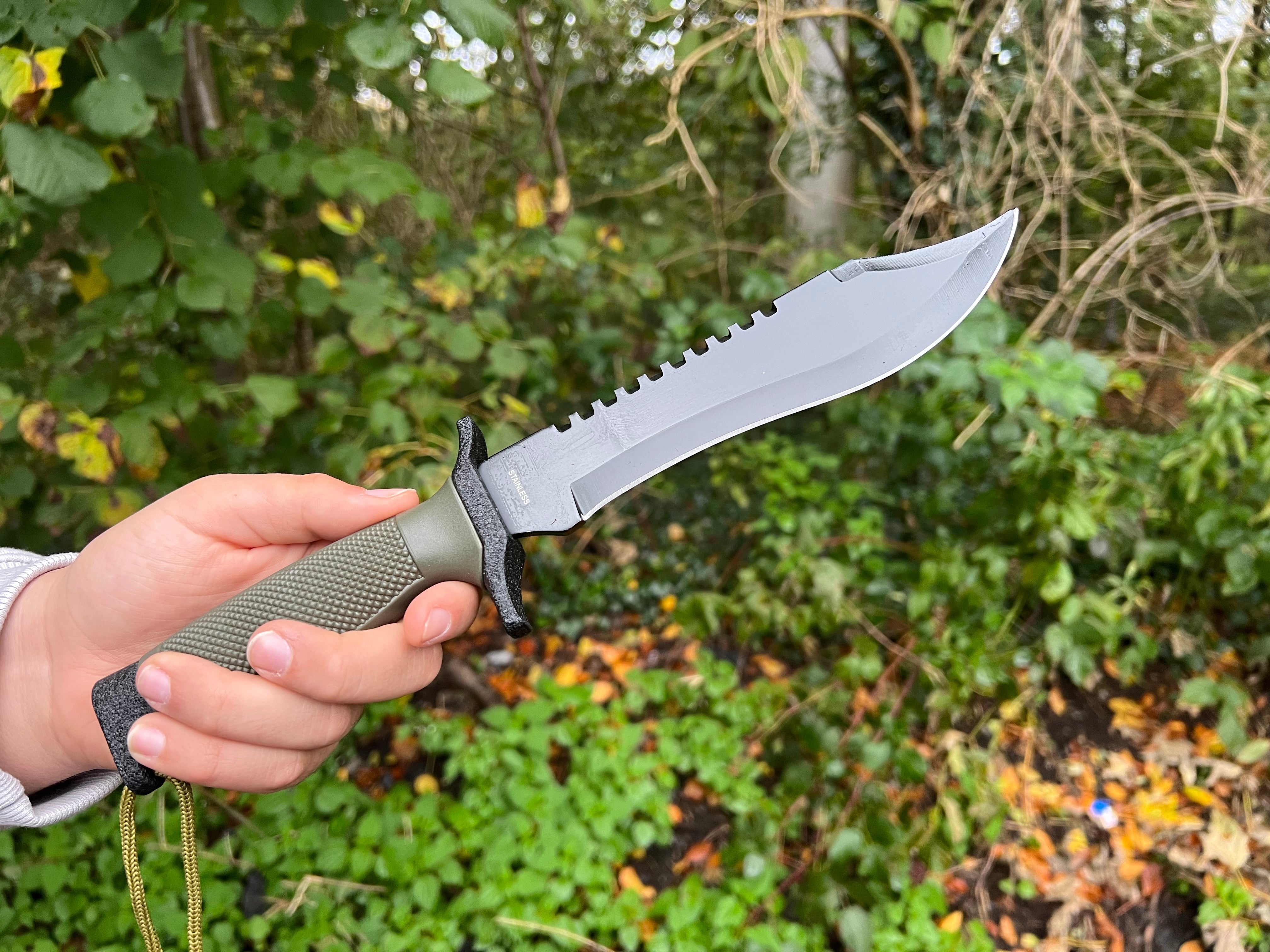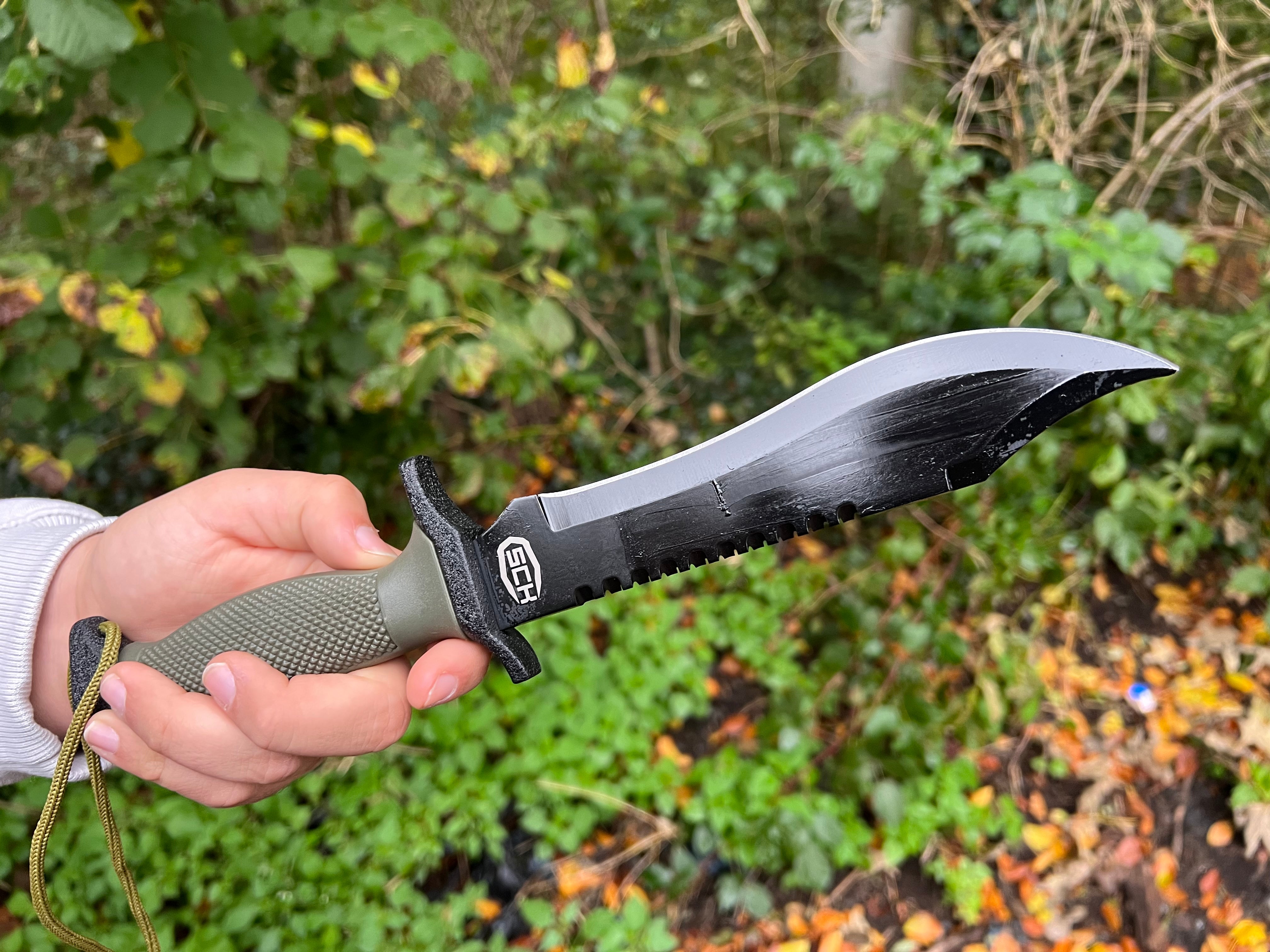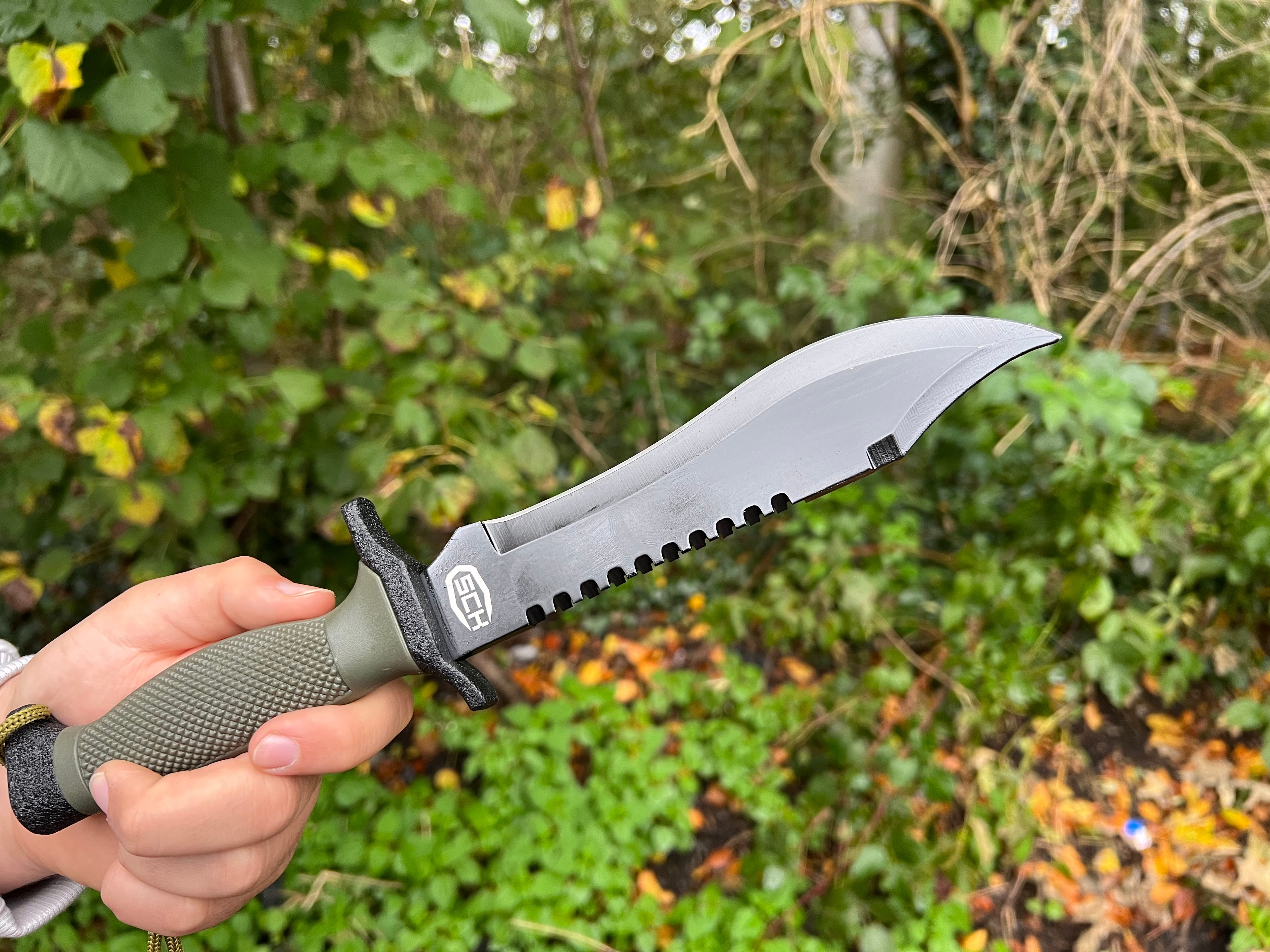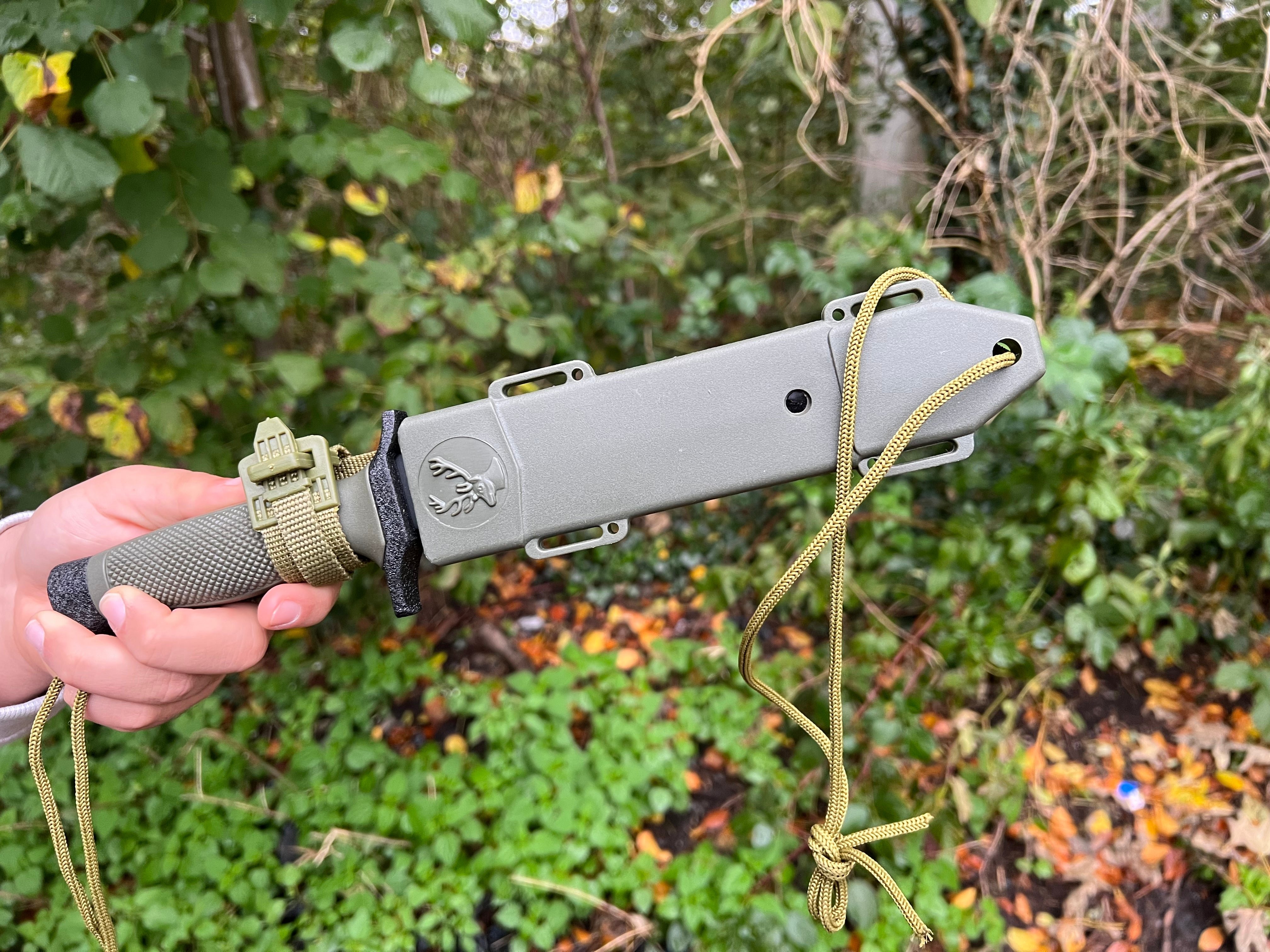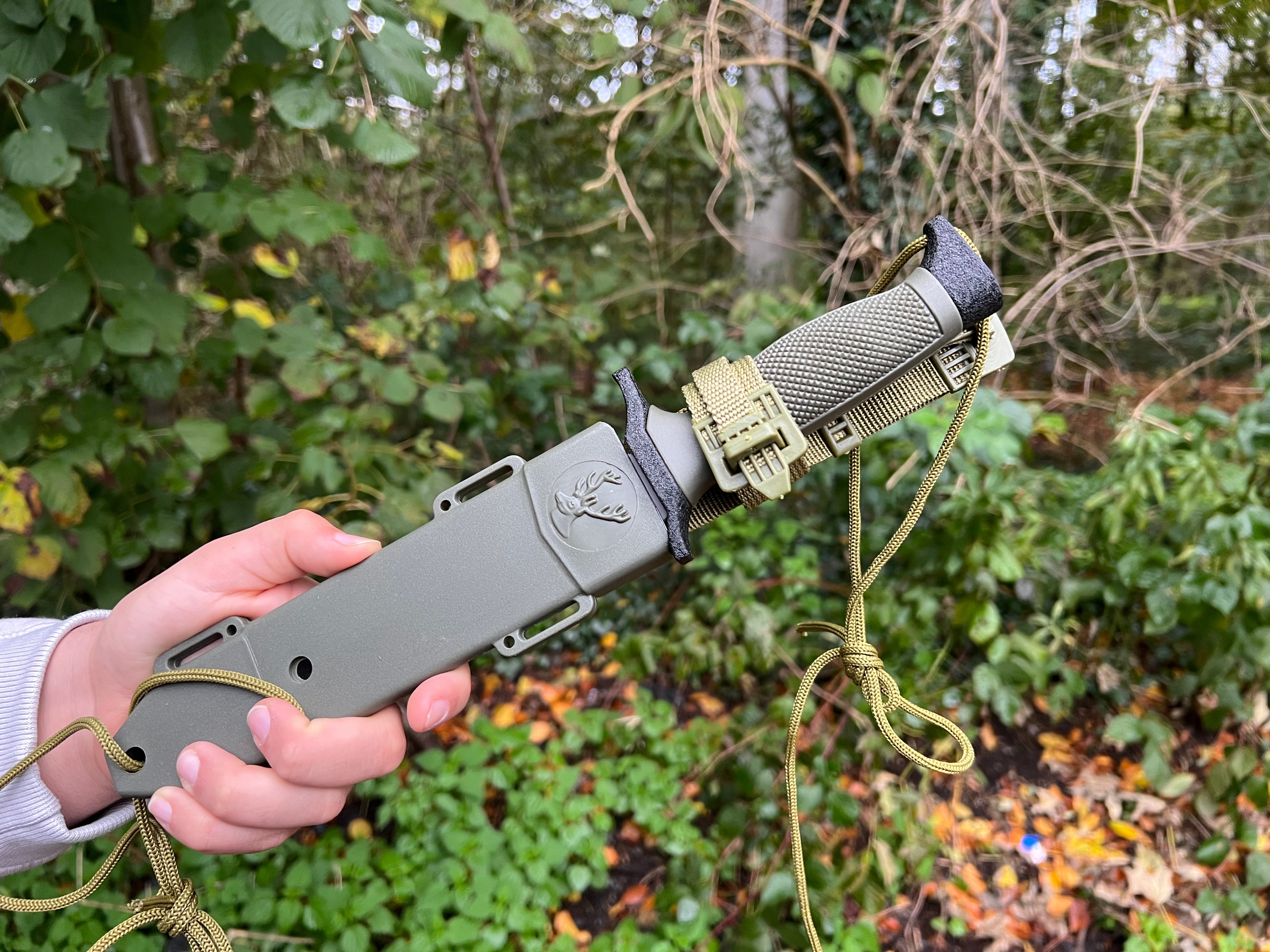 Survival knife "Rambo Tactical"-outdoor companion with hard anodizing and rigid holster
---
Learn robust reliability with the "Rambo Tactical" survival knife, designed for the challenges of the wilderness. Inspired by the legendary film series, this knife stands for survival in extreme conditions. It is an essential tool for campers, hikers and survivors.
Main Features:
Robust blade for extreme conditions: With a blade length of 18 cm, this knife is ideally suited for all cutting tasks. The hard anodized surface of the blade resists the toughest environmental influences.

Ergonomic handle for secure hold: The ABS material handle is certainly in the hand, even when it comes to the most demanding tasks.

Practical, rigid holster: Keep your knife safe and transport it comfortably. The rigid holster provides reliable protection and easy access to the knife.

Optimal size ratios: With a total length of 30.5 cm, the knife offers an excellent balance between blade size and handling.
Technical data:
Blade length: 18 cm
Overall length: 30.5 cm
Blade Material: Hard Anodized Steel
Handle: ABS plastic
Holster: Stable and tailor-made
The "Rambo Tactical" survival knife is more than just a cutting tool-it is a survival instrument that should not be missing in any equipment. Its robust construction and well thought-out features make it the ideal companion for anyone who wants to plunge into the adventure of nature.