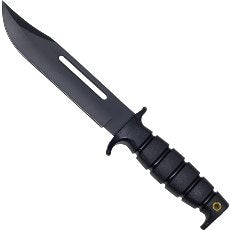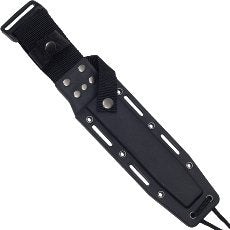 Survival Combat Knife (420 Stainless Steel)
---
420 stainless steel survival knife. The knife is black coated and the handle is made of non-slip plastic, also protectsGuard against slipping. Similar combat knives are used by the military.
The blade length is 170mm
The total length is 300mm
a plastic sheath is included
This product is sharpened and is pointed. When purchasing, an age verification is required before shipping, as the purchase is only permitted from the age of 18.