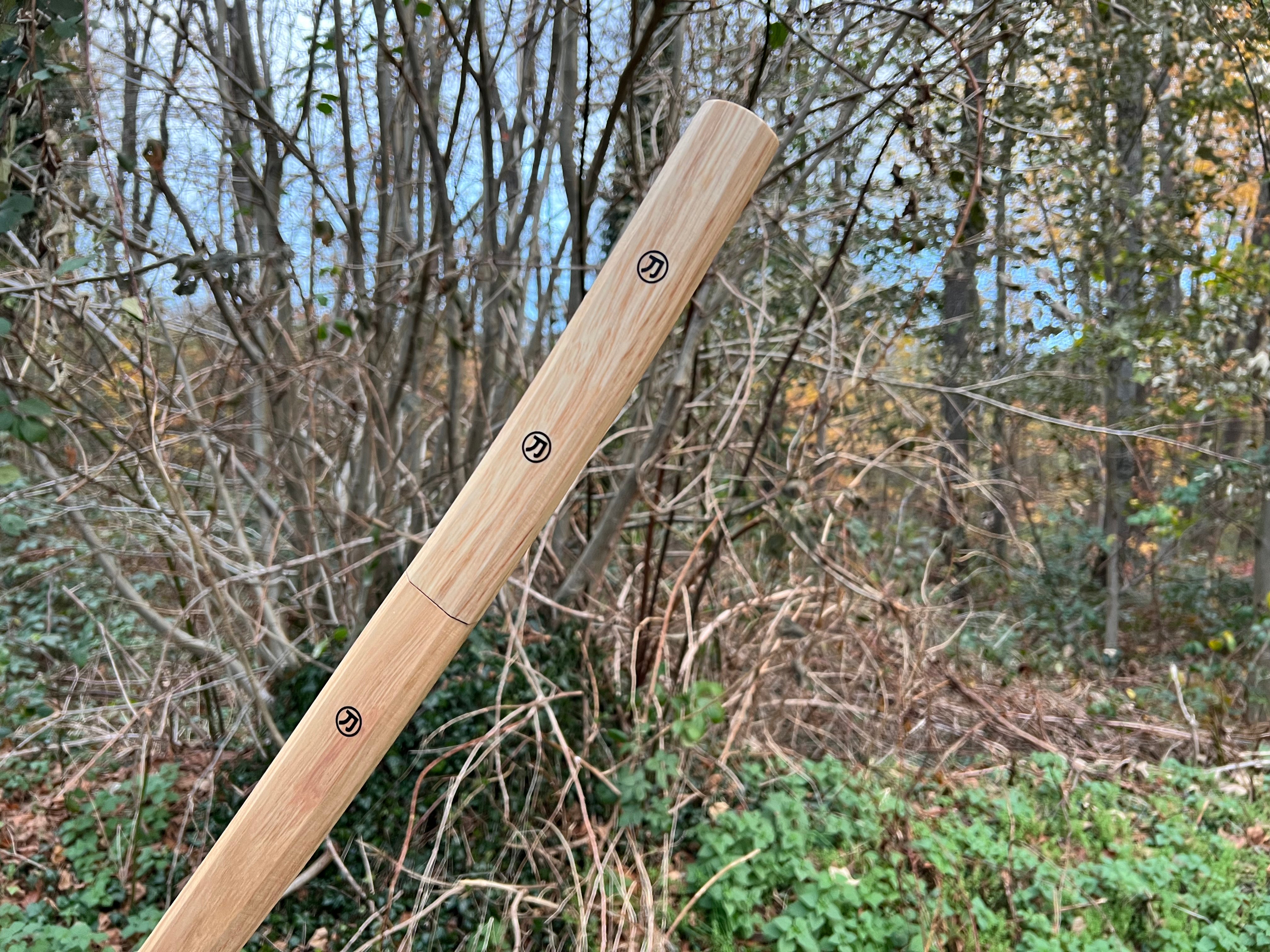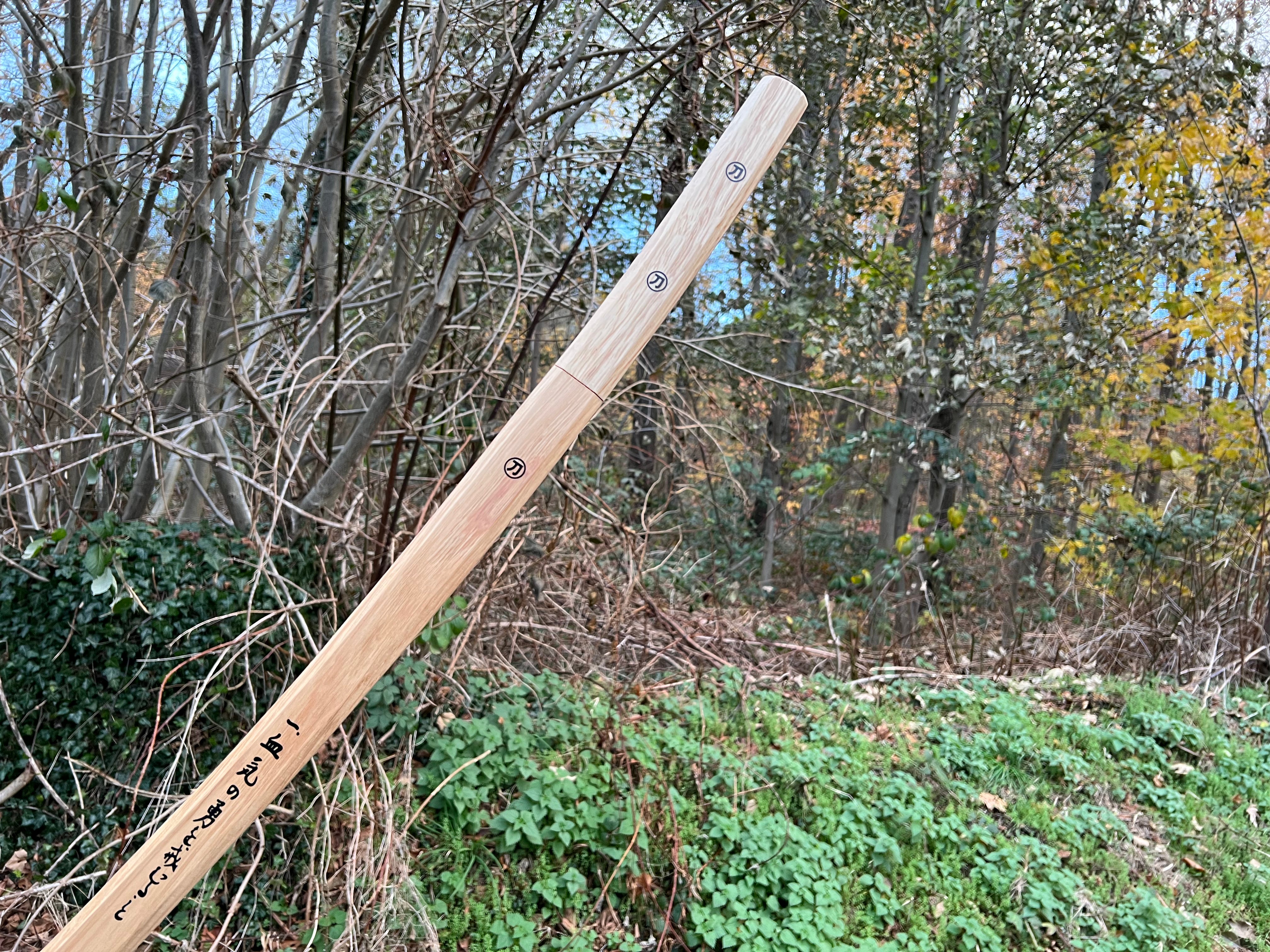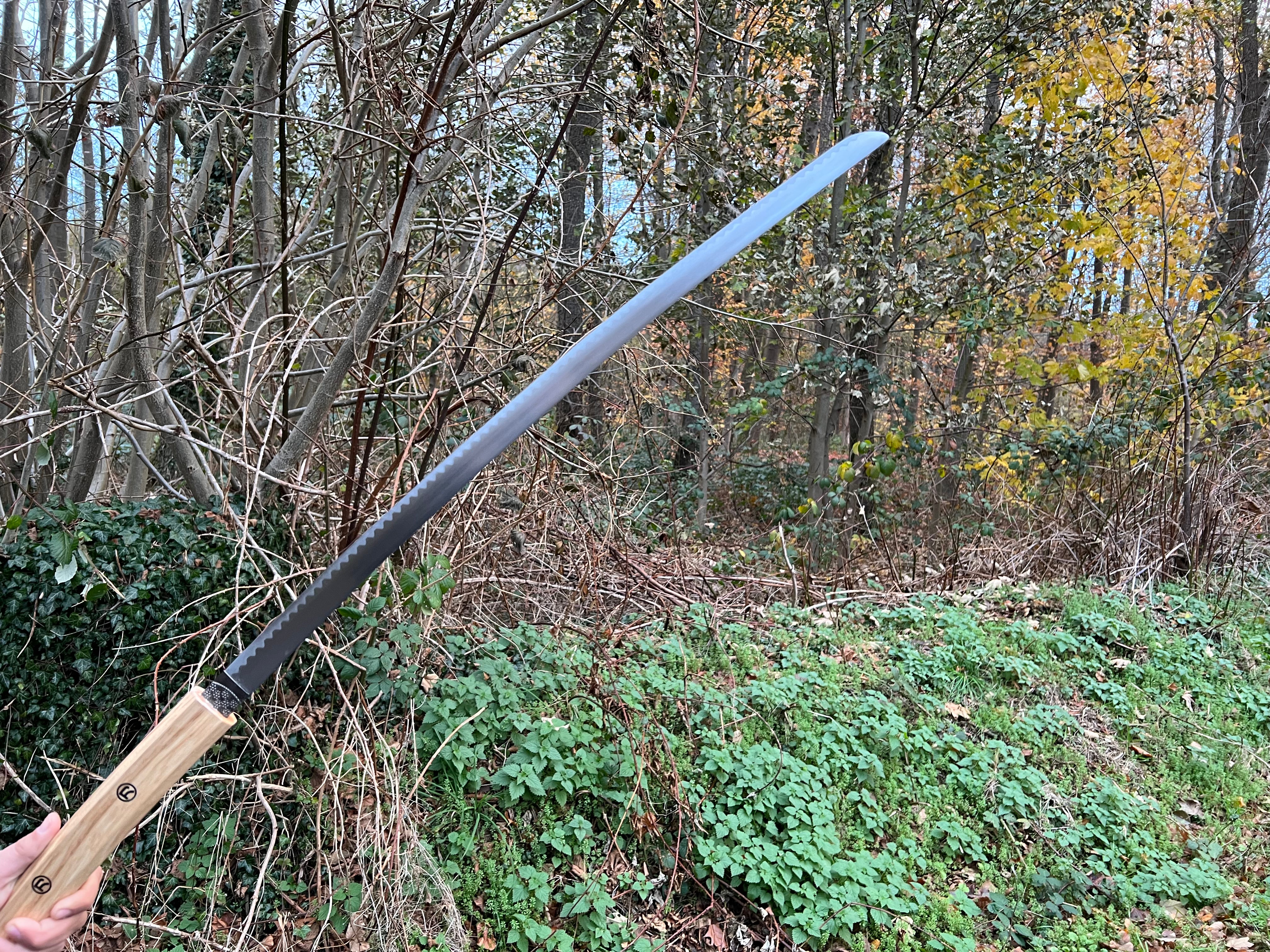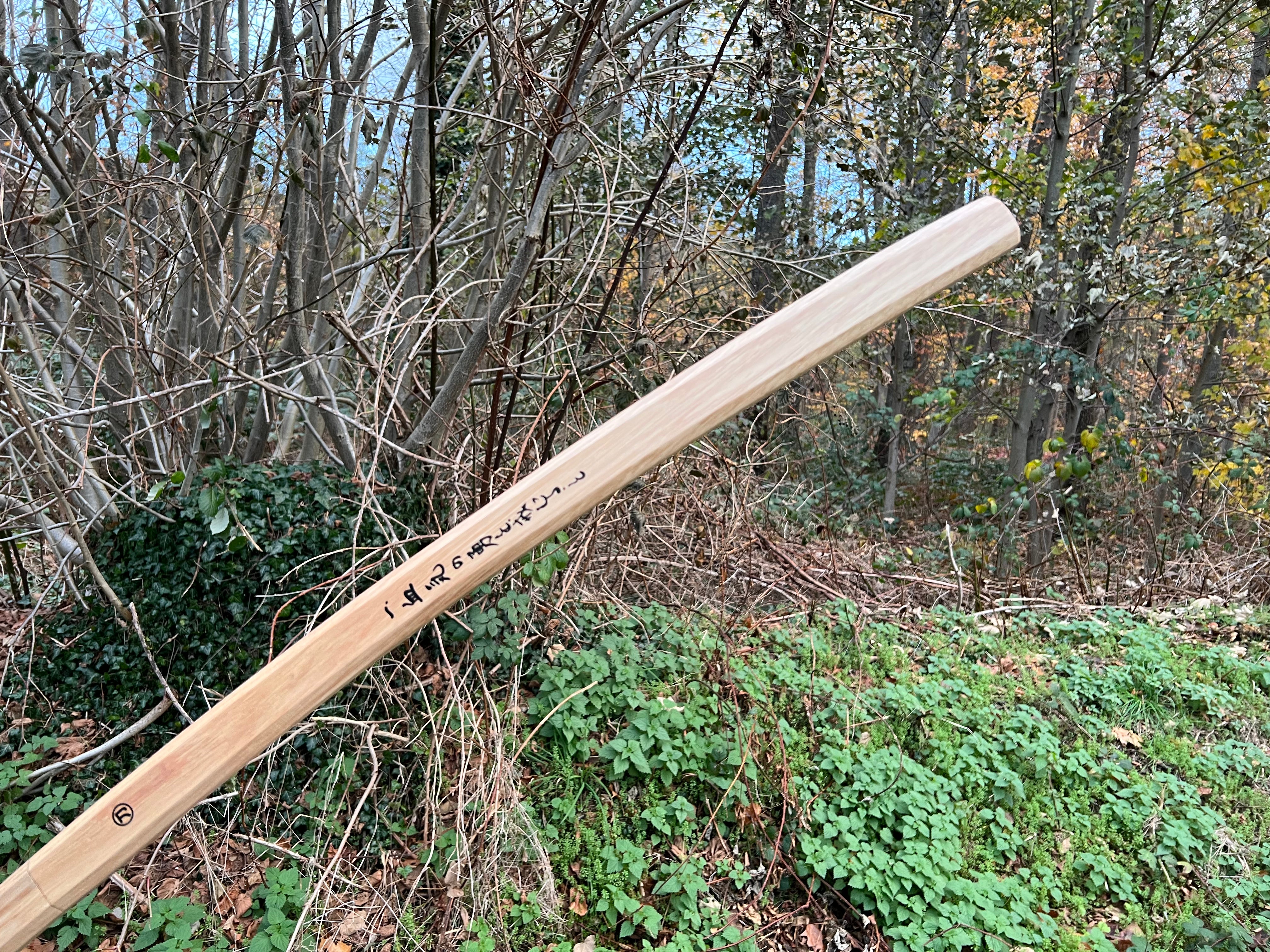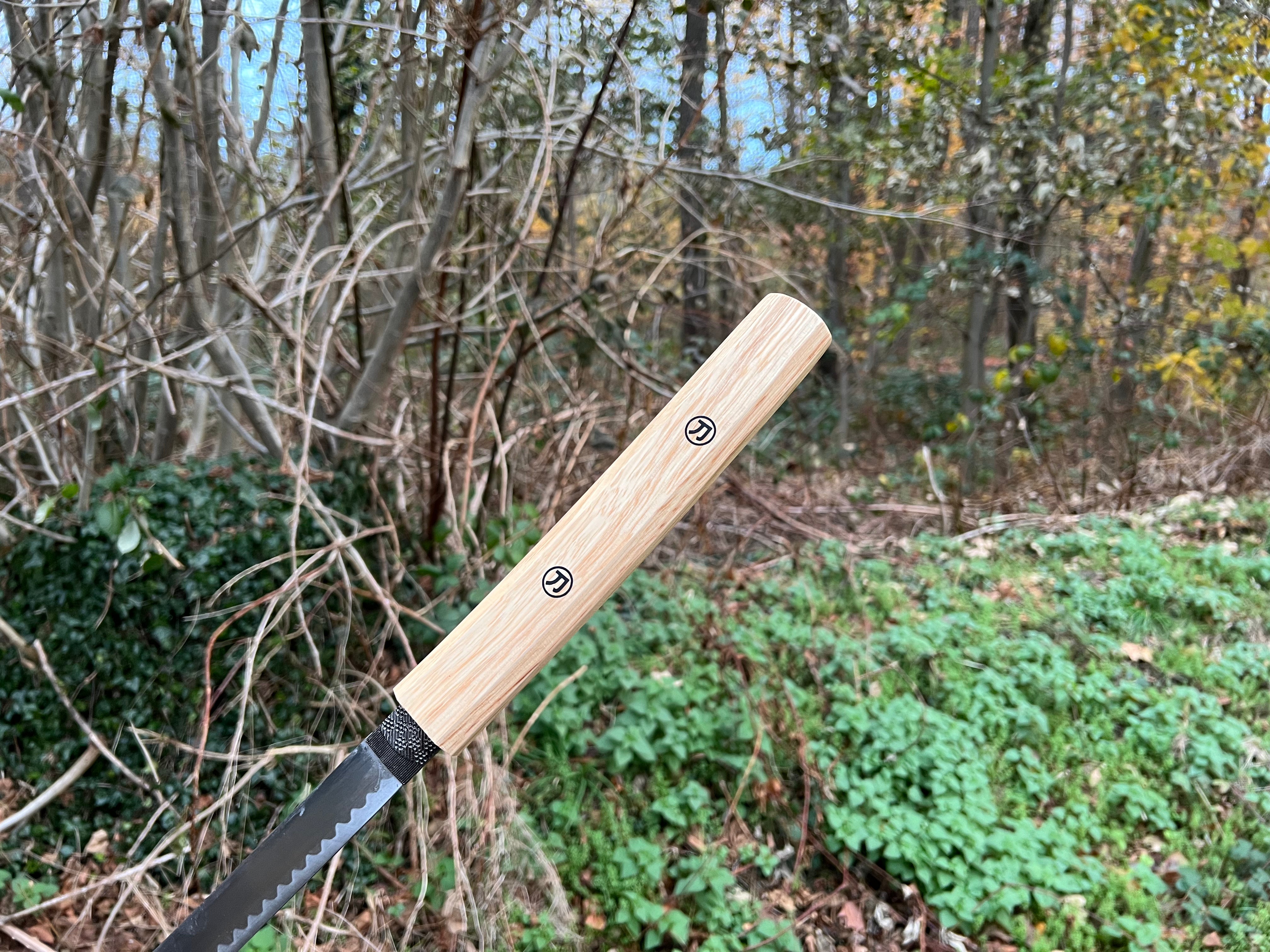 Shirasaya Katana
---
When carrying swords was banned in Japan, Shirasayas were worn because at first glance they do not look like swords. The handle was made of wood in the traditional way and the blade has a very nice serrated edge.
The total length of the katana is 99cm
The blade length of the katana is 67cm 
The katana has a handle with a length of 25cm 
The weight of the katana is 1kg 
The material of the blade is high quality carbon steel
The handle is made of hardwood and
A hardwood sheath is also included
The katana is only suitable for decoration and not for use.