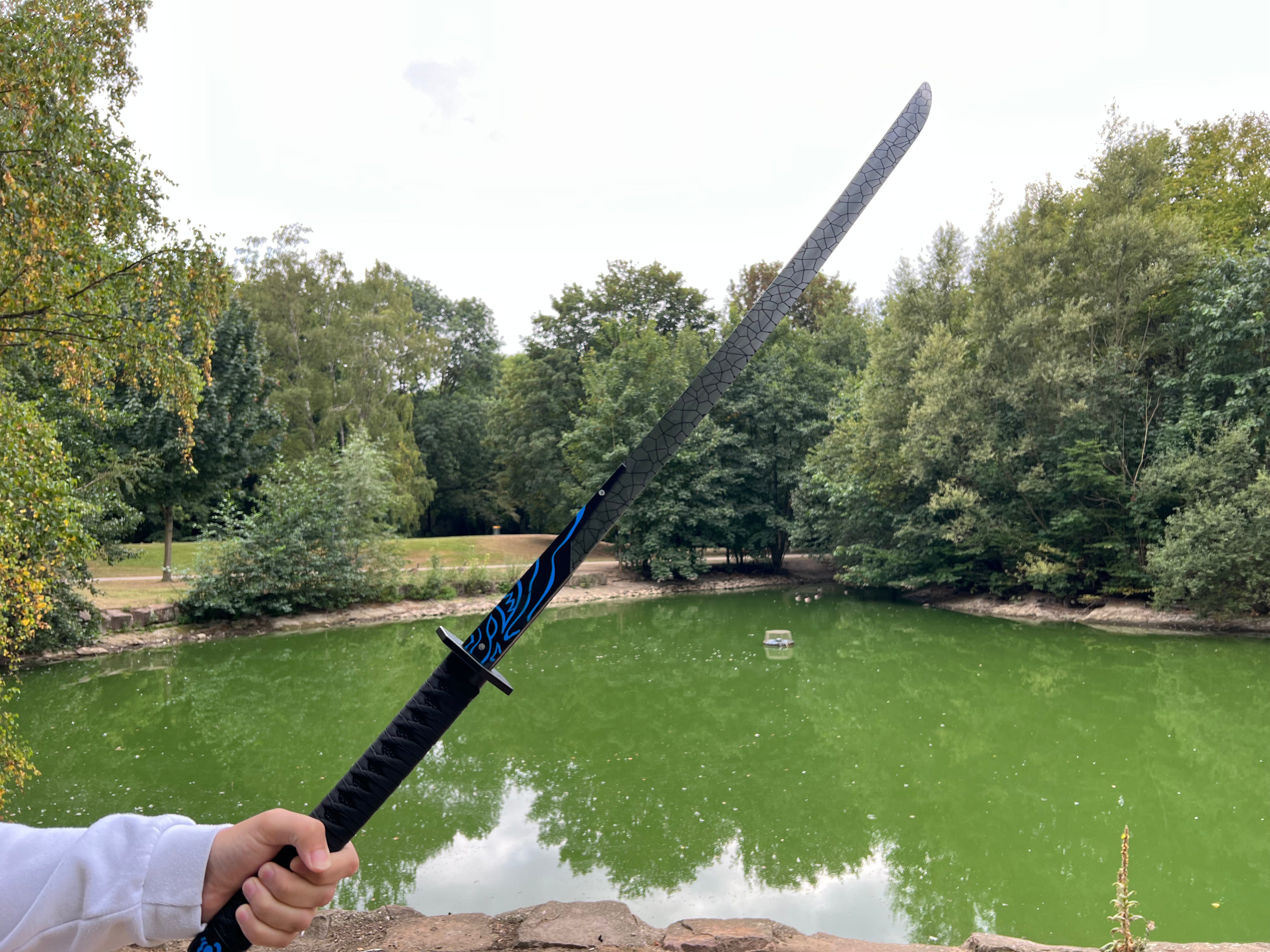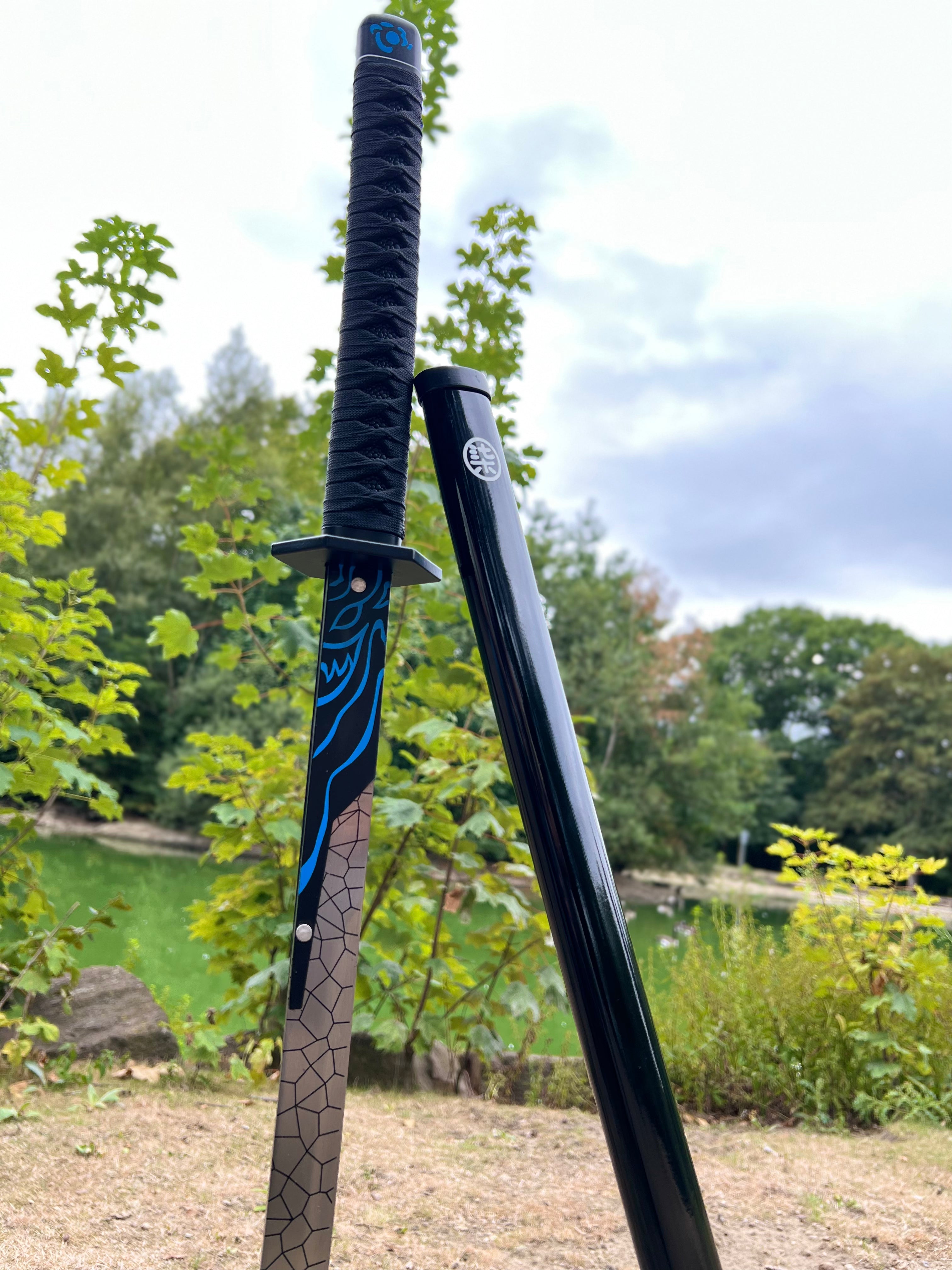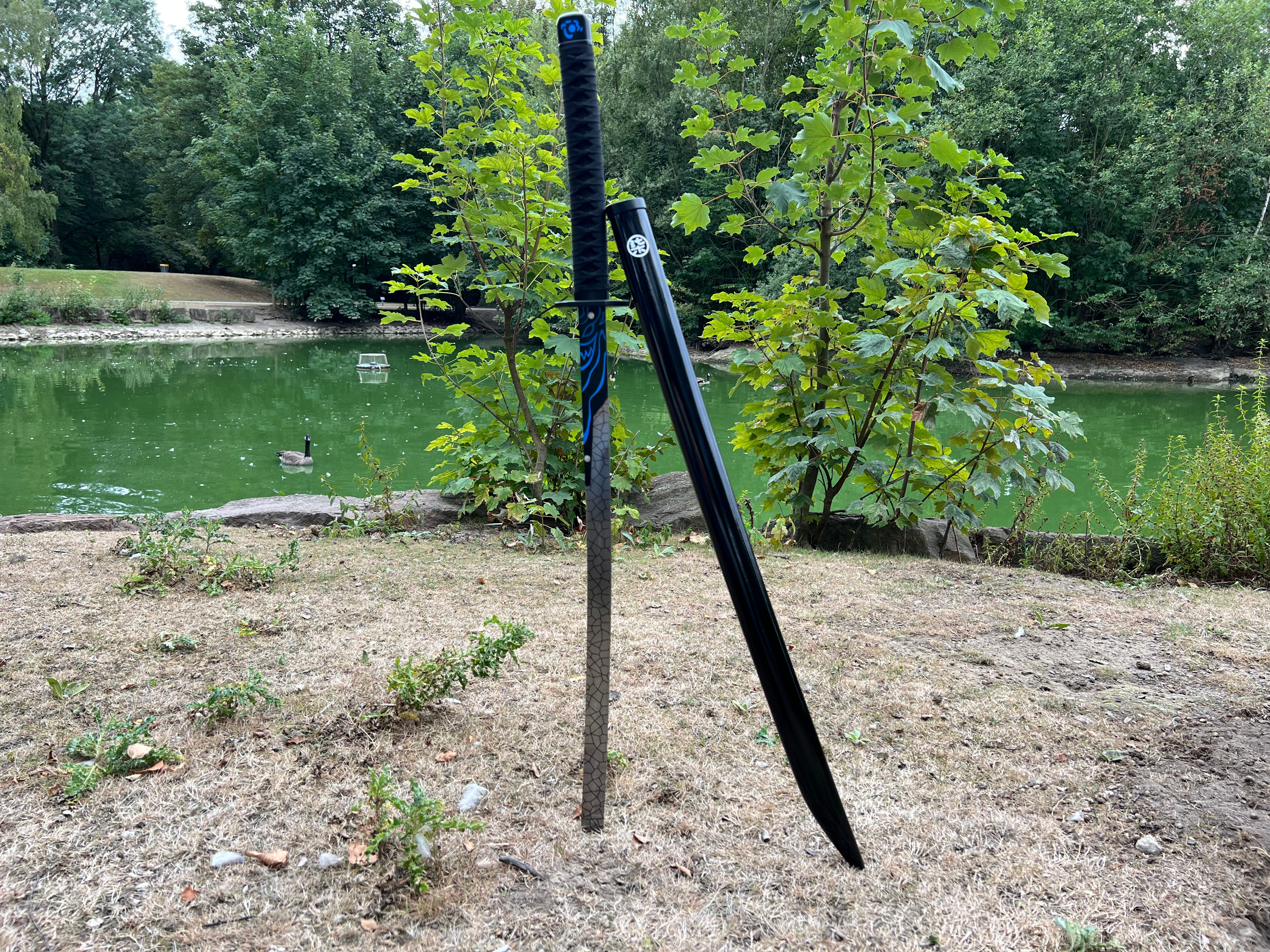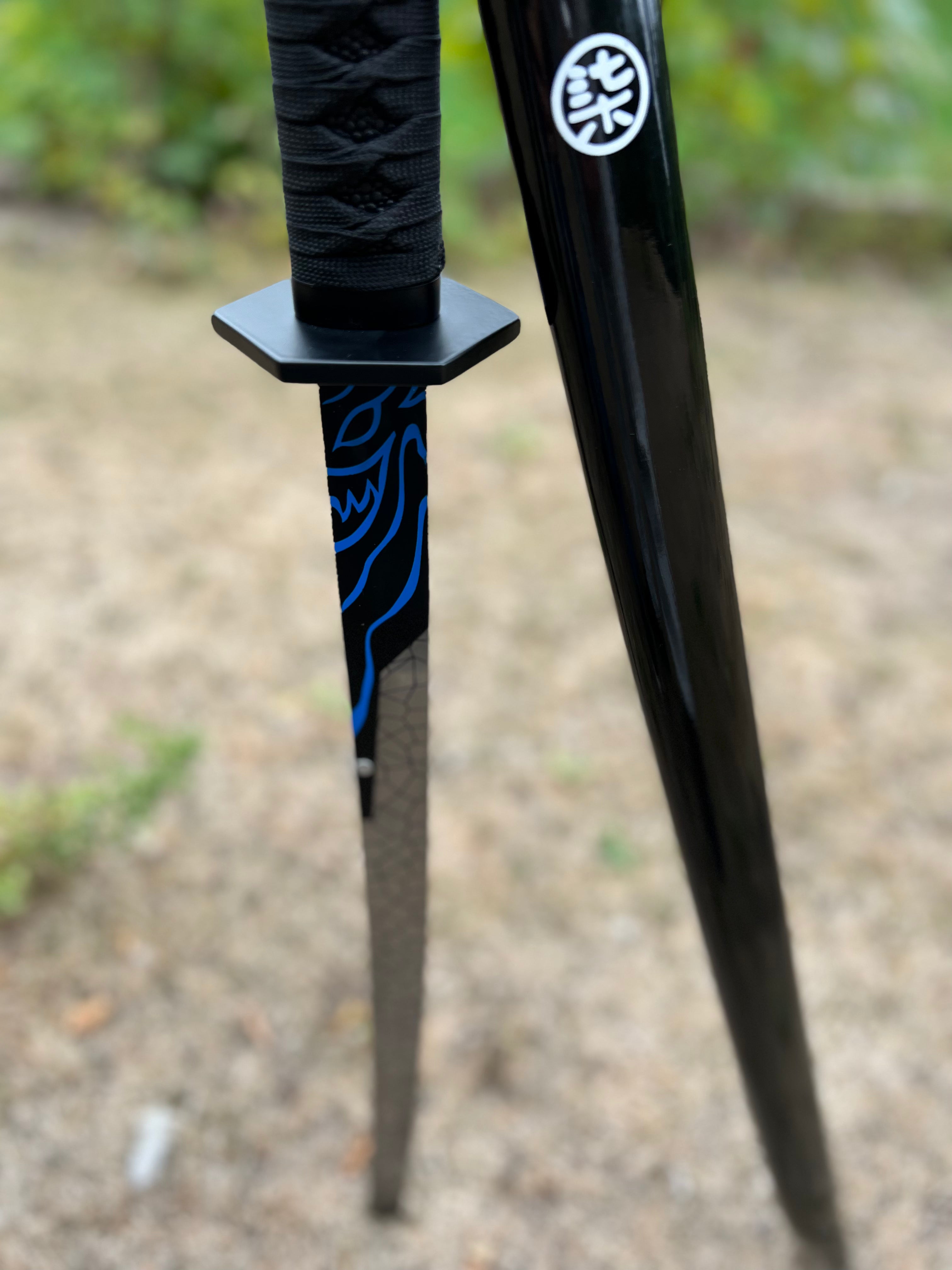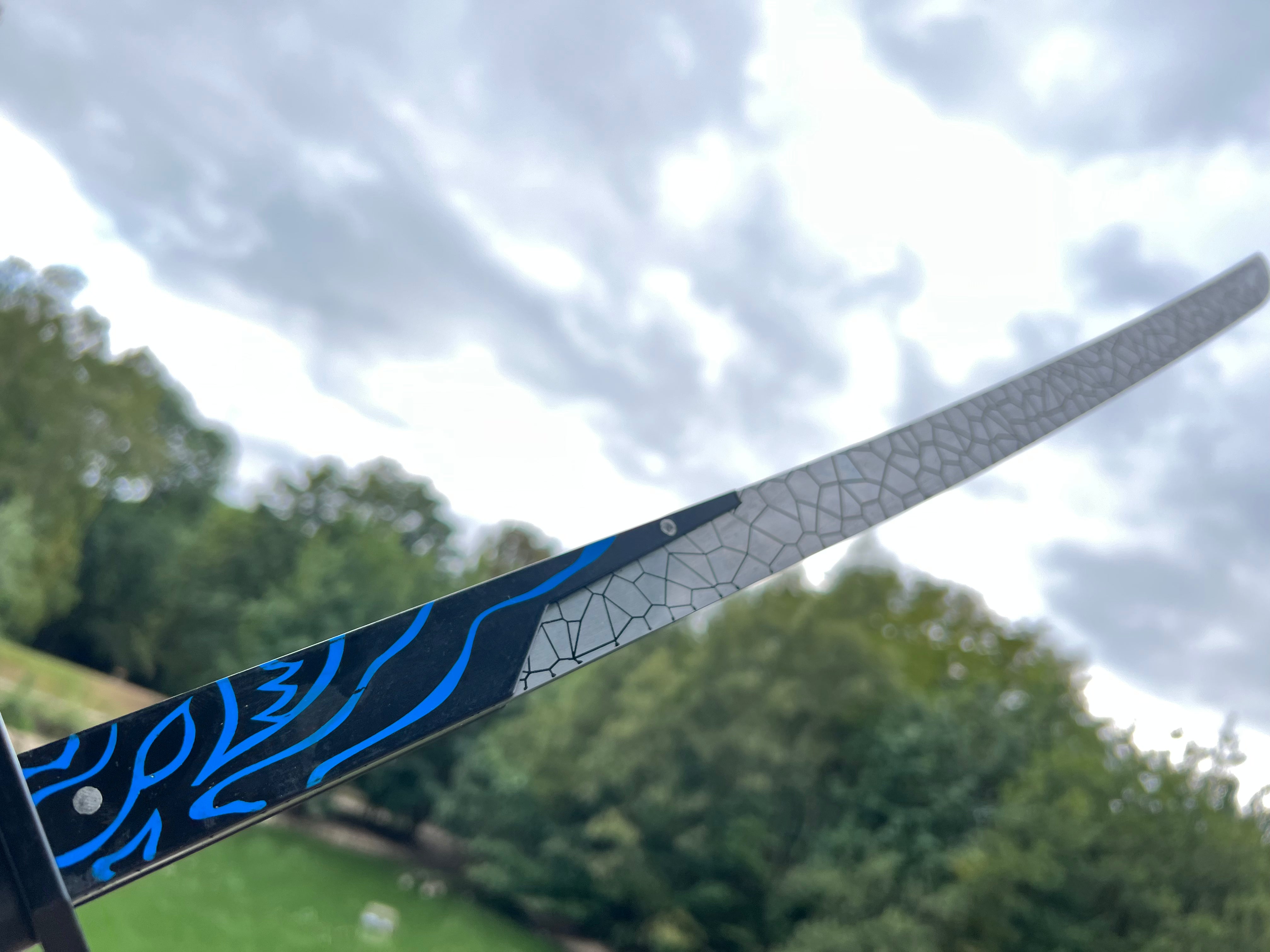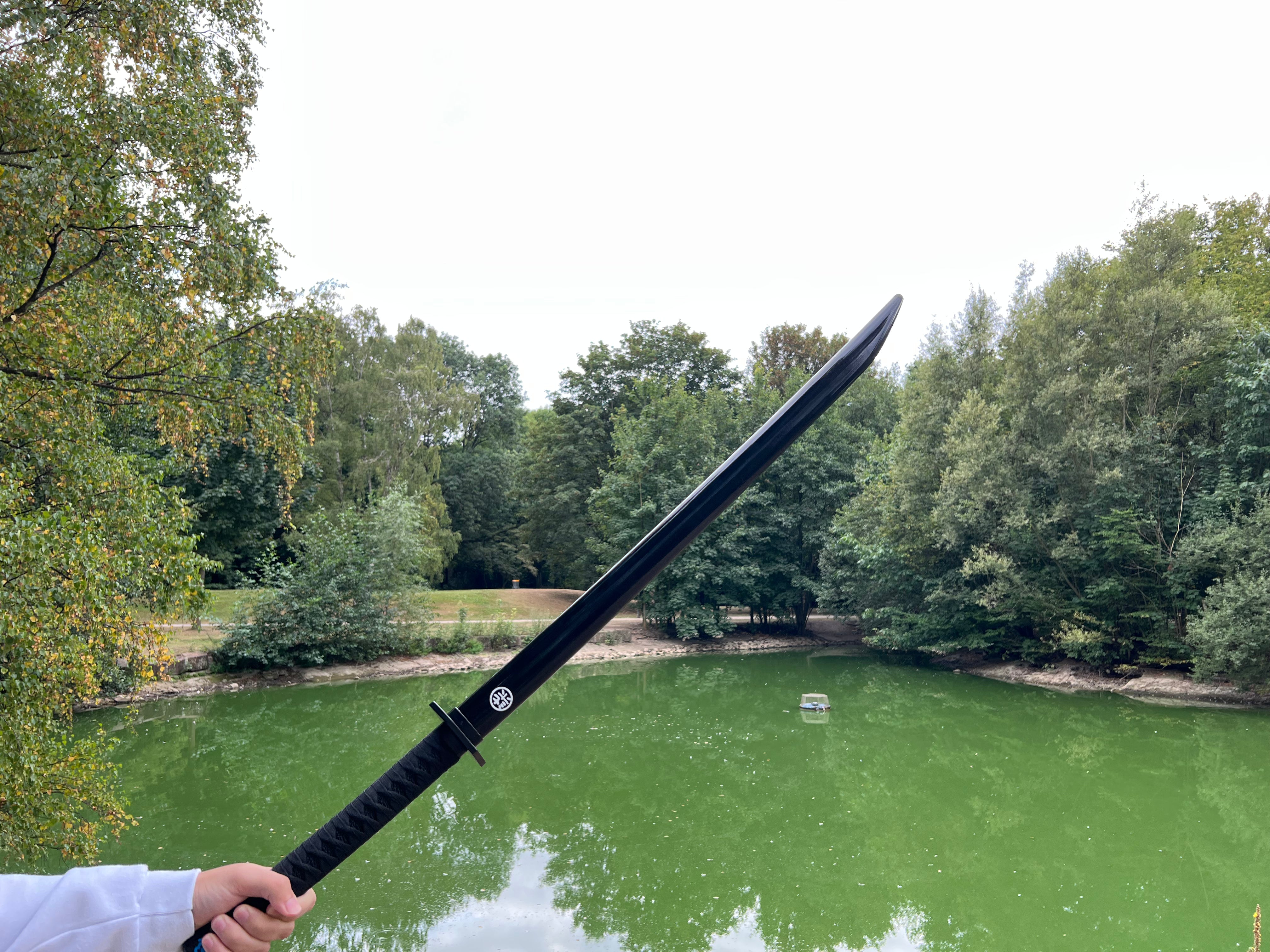 Seven's Katana - Scissor Seven (Pre-order)
---
Seven's katana from the anime Scissor Seven. The main character of the series was a barber who suffers from amnesia and earns his living as an assassin. However, his attempts to kill other people often fail and he helps them instead.
The katana has a total length of 96cm 
The blade length is 67cm
The handle length of the katana is 27cm and the handle is made of wood with a cord wrapped around it 
The saya (scabbard) is made of hardwood 
The blade is made of carbon steel 
The katana is only suitable for decoration and not for use. It is a replica from the anime Scissor Seven.