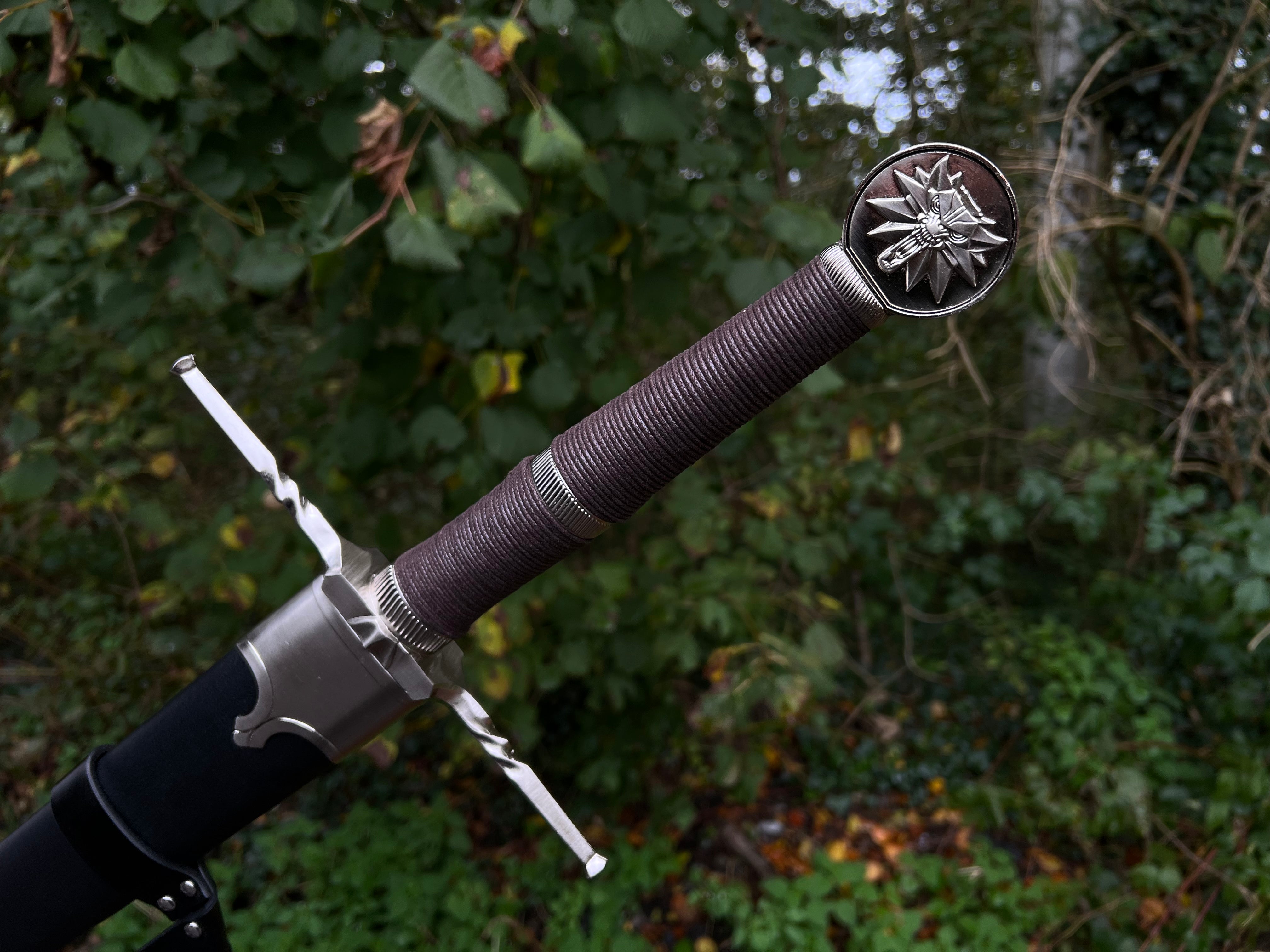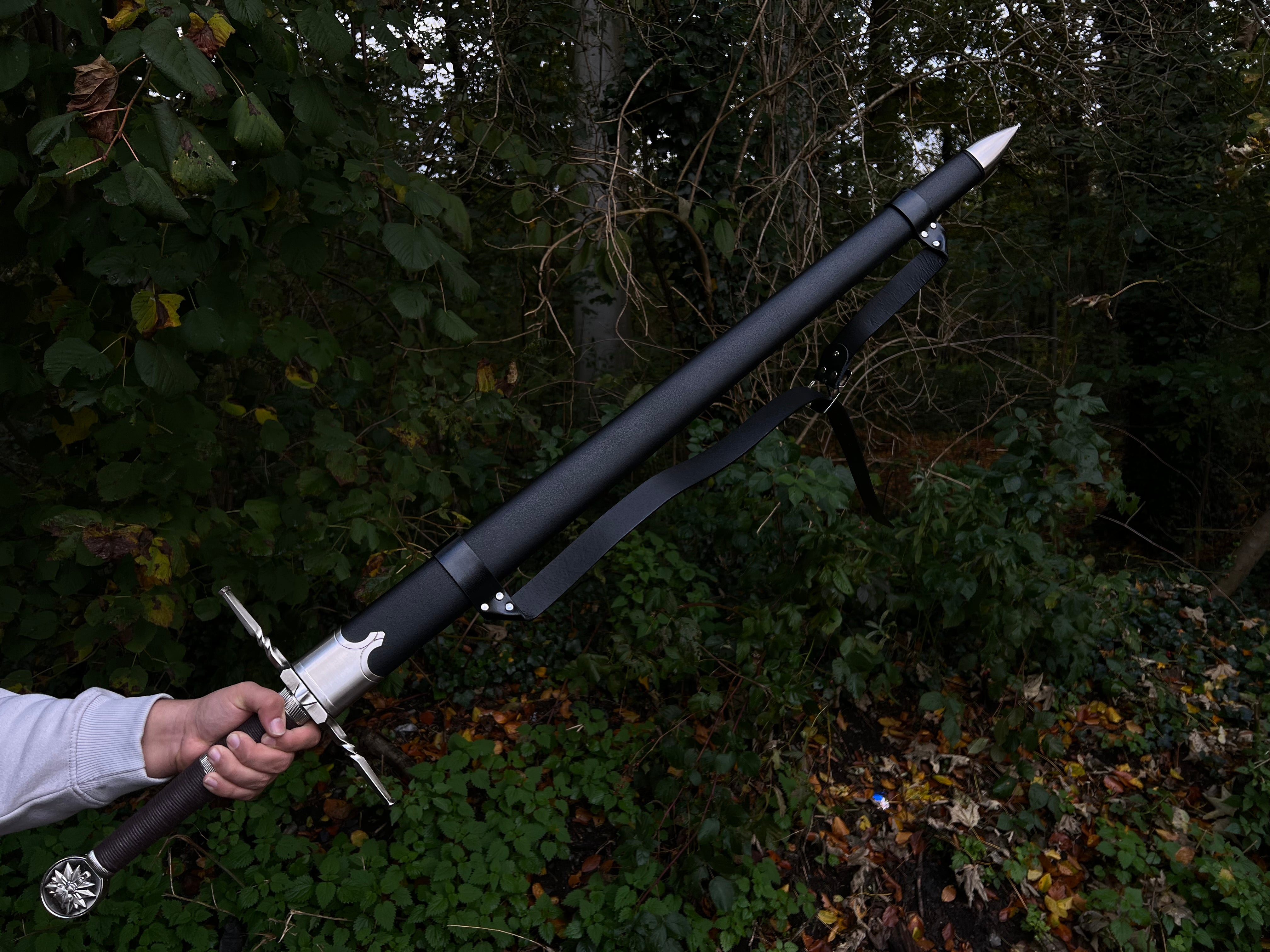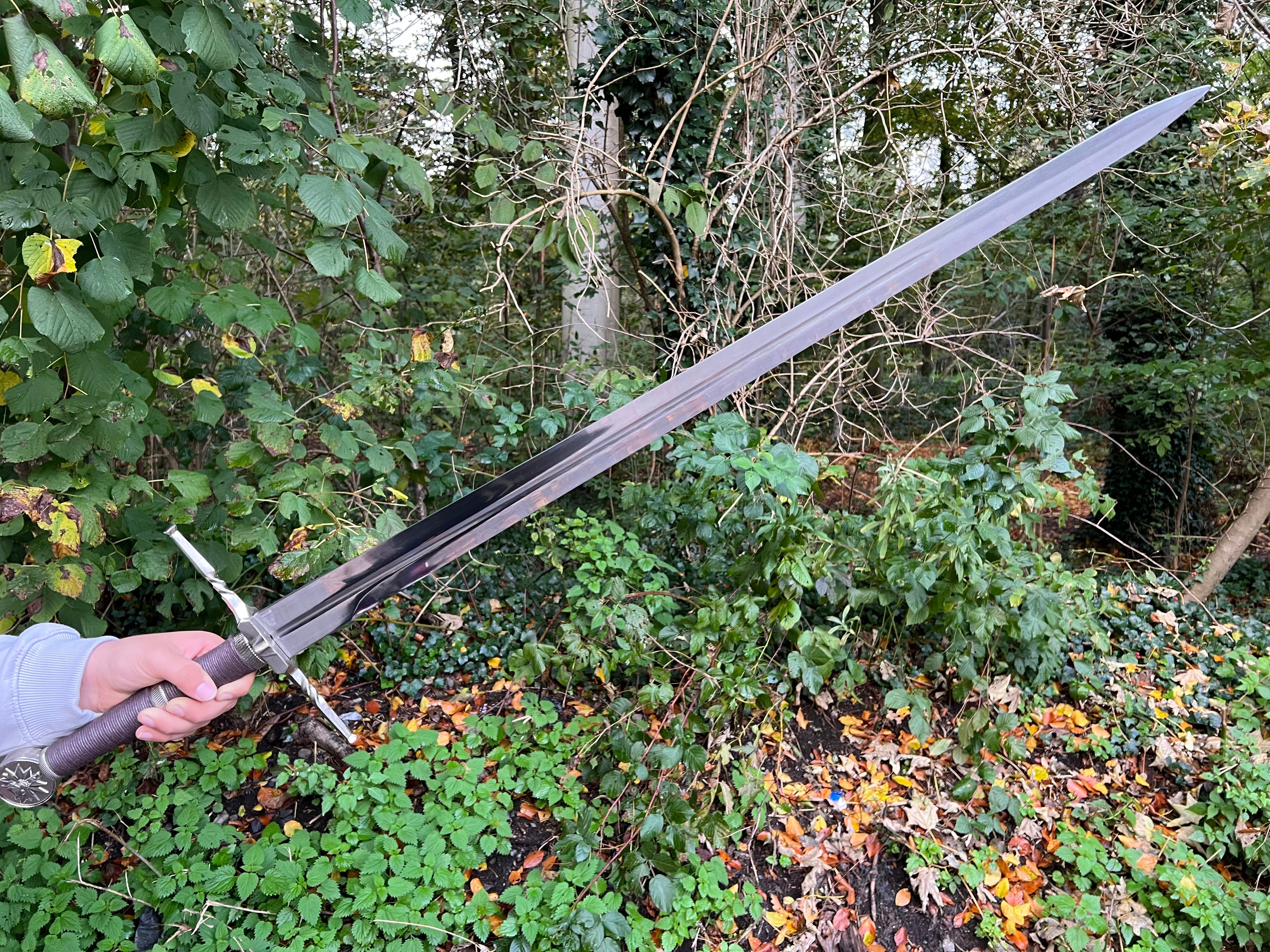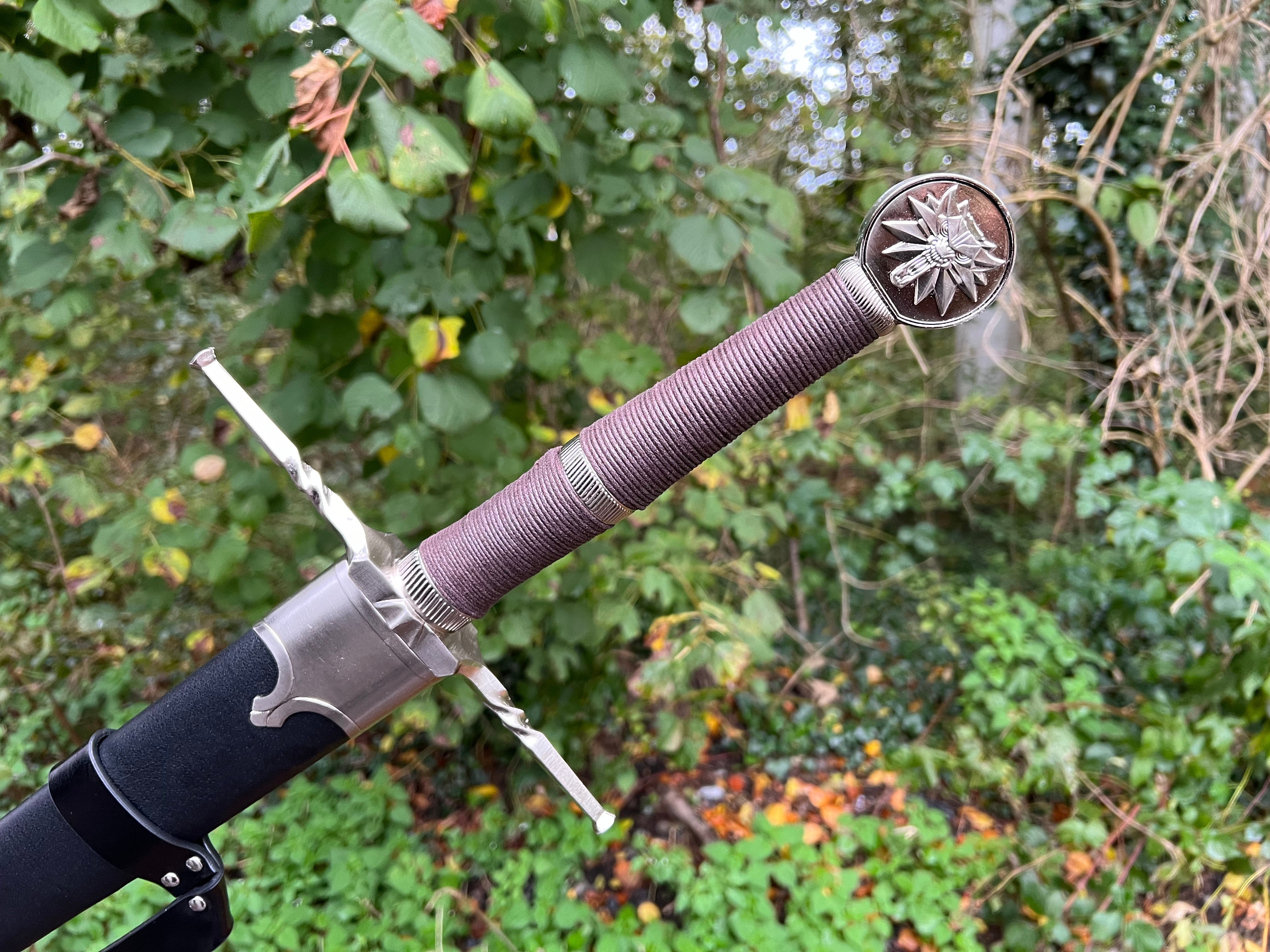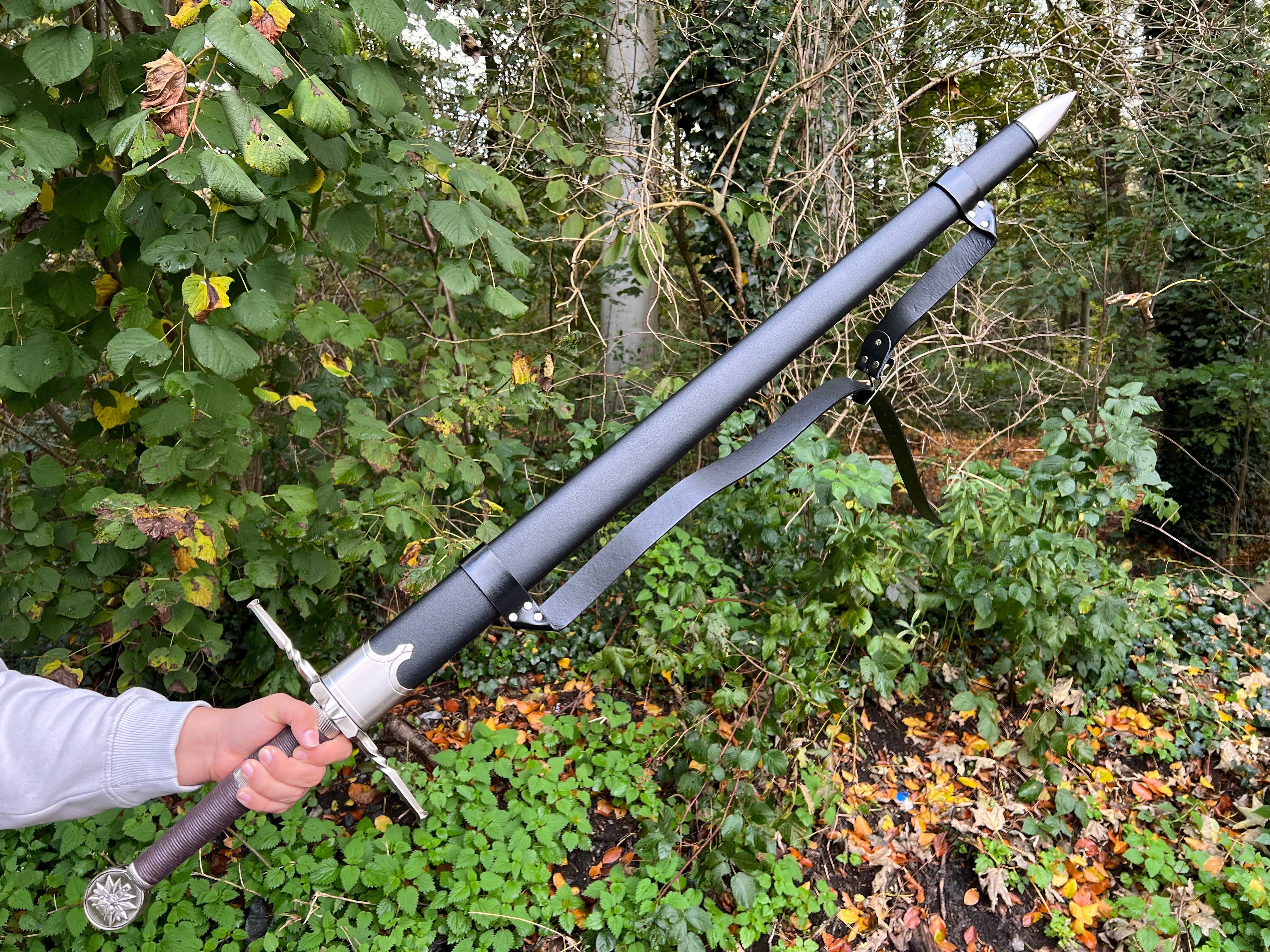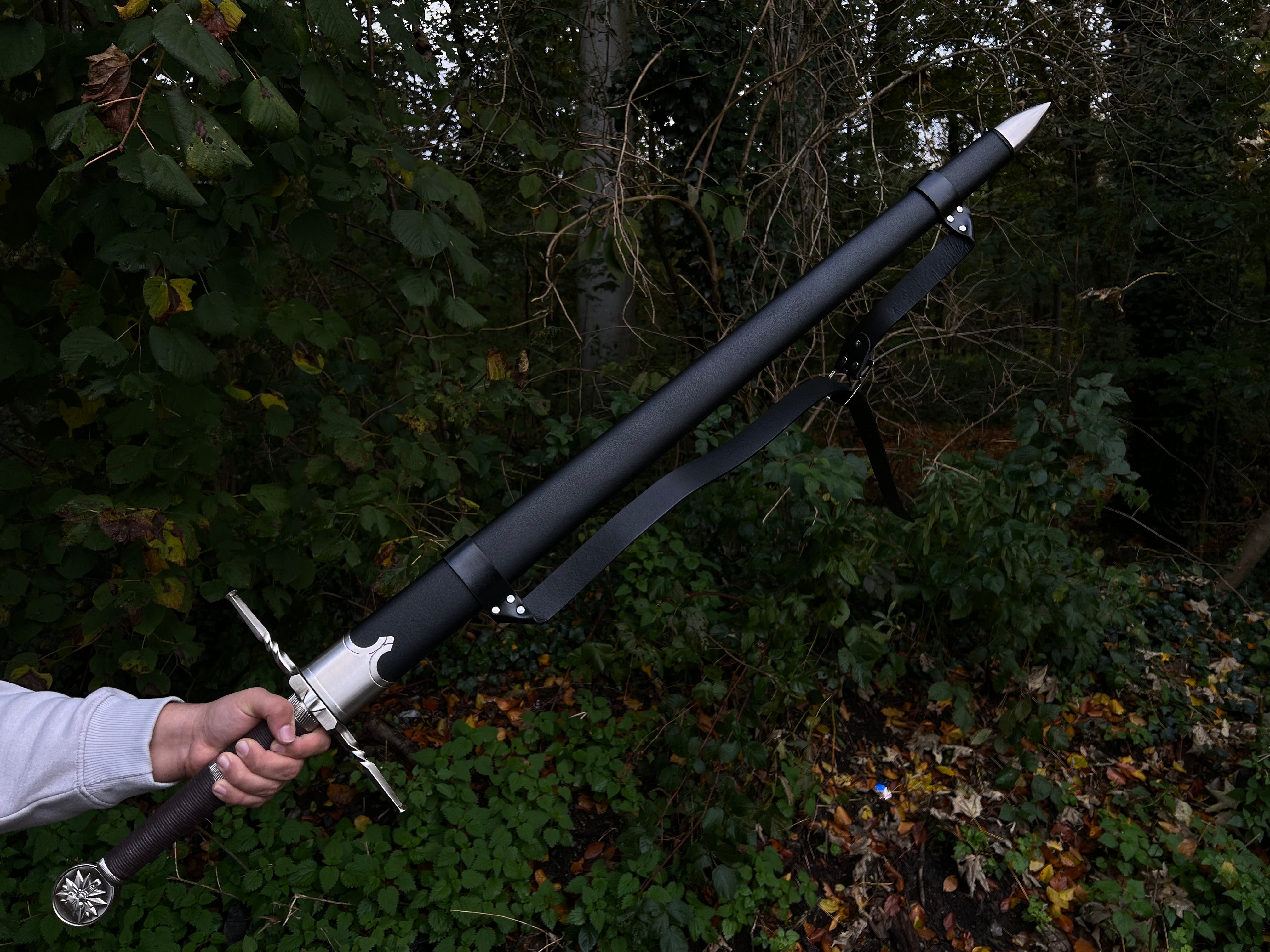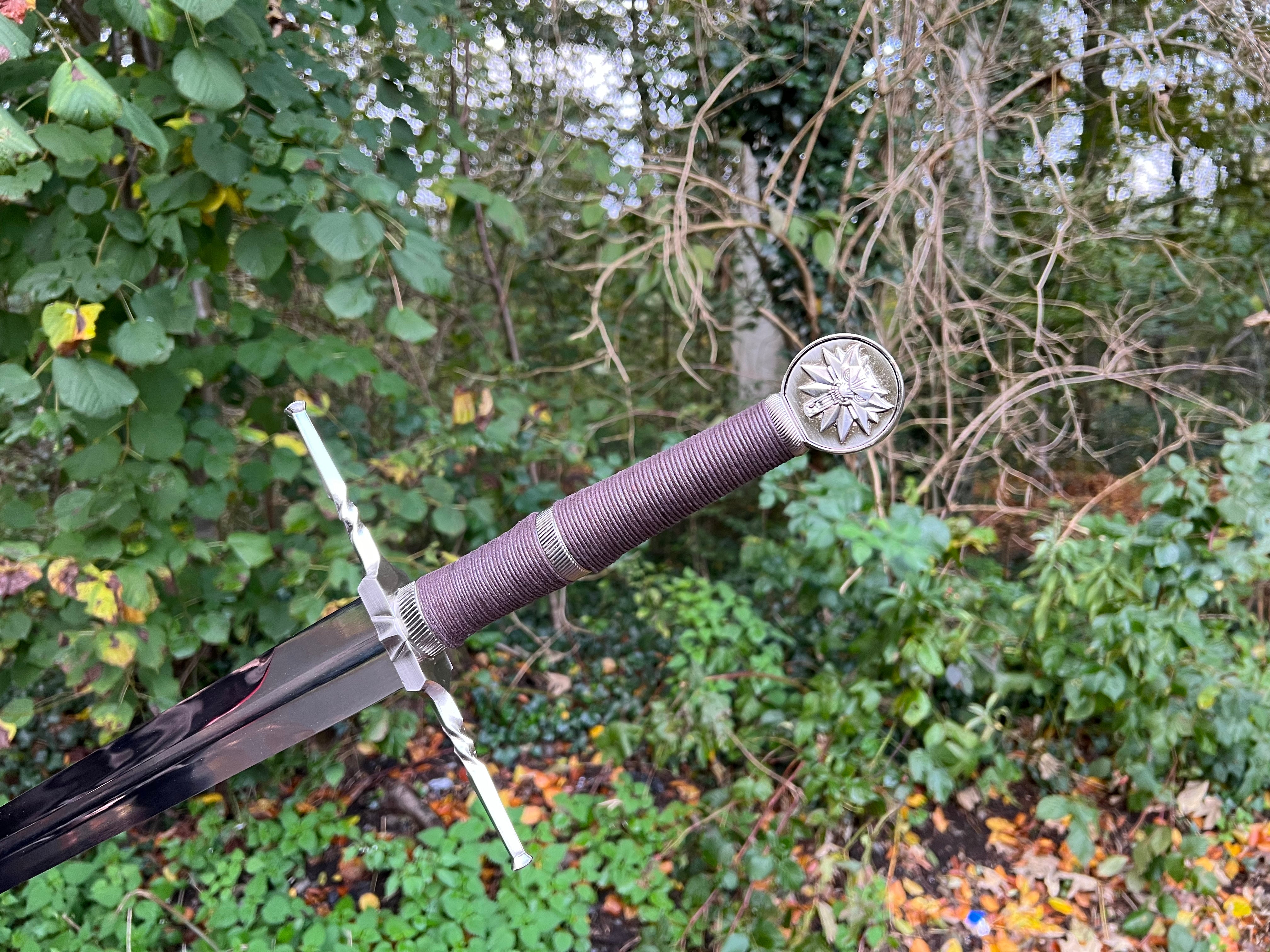 Serpentine Steel Sword Gerald of Riva - The Witcher 3: Wild Hunt
---
Bring the epic world of "The Witcher 3: Wild Hunt" to life with the Serpentine Steel Sword. This masterfully designed fantasy sword pays homage to the legendary sword of Geralt von Riva and will make the hearts of fans of the Witcher series beat faster.

Main Features:

-Detailed design: The Serpentine Steel Sword is designed to be true to detail from the ground up, starting with the distinctive, sinuous blade to the artfully designed metal handle with rope cover.

- High quality materials: This sword is made of high quality metal and artificial leather and has been carefully crafted to ensure longevity and authenticity.

-Presentation ready: The Serpentine Steel Sword comes with a classy leather sheath that can be fastened with a belt. So you can present it in style or keep it in your collection.

- Perfect Size: With a total length of 1155mm and an impressive blade length of 895mm, this sword is a real eye-catcher.

- Collectible: Whether you're an avid collector or just a fan of "The Witcher," this sword is a must-have for your collection.

Technical data:

-Inspired by Geralt von Rivas Serpentine Steel Sword from "The Witcher 3: Wild Hunt"
-High quality metal blade and metal handle with rope cover
-Faux leather sheath with belt
-Total length: 1155mm
-Blade length: 895mm
-Weight: 1200g

As well as being a stunning collector's item, the Serpentine Steel Sword is a tribute to one of the most captivating and popular video game series of all time. Add a touch of magic and adventure to your collection with this mesmerizing fantasy sword that captures the essence of "The Witcher."