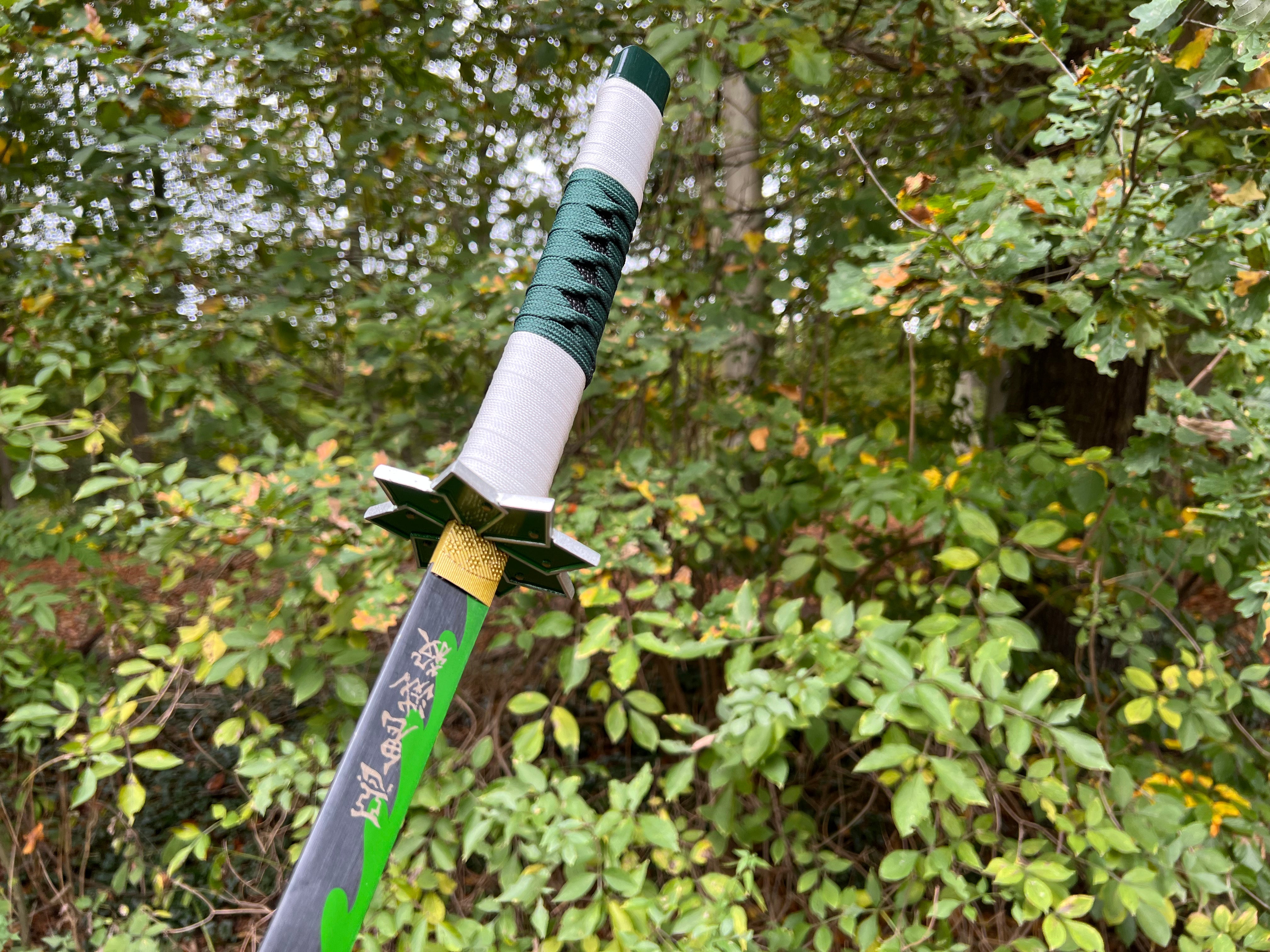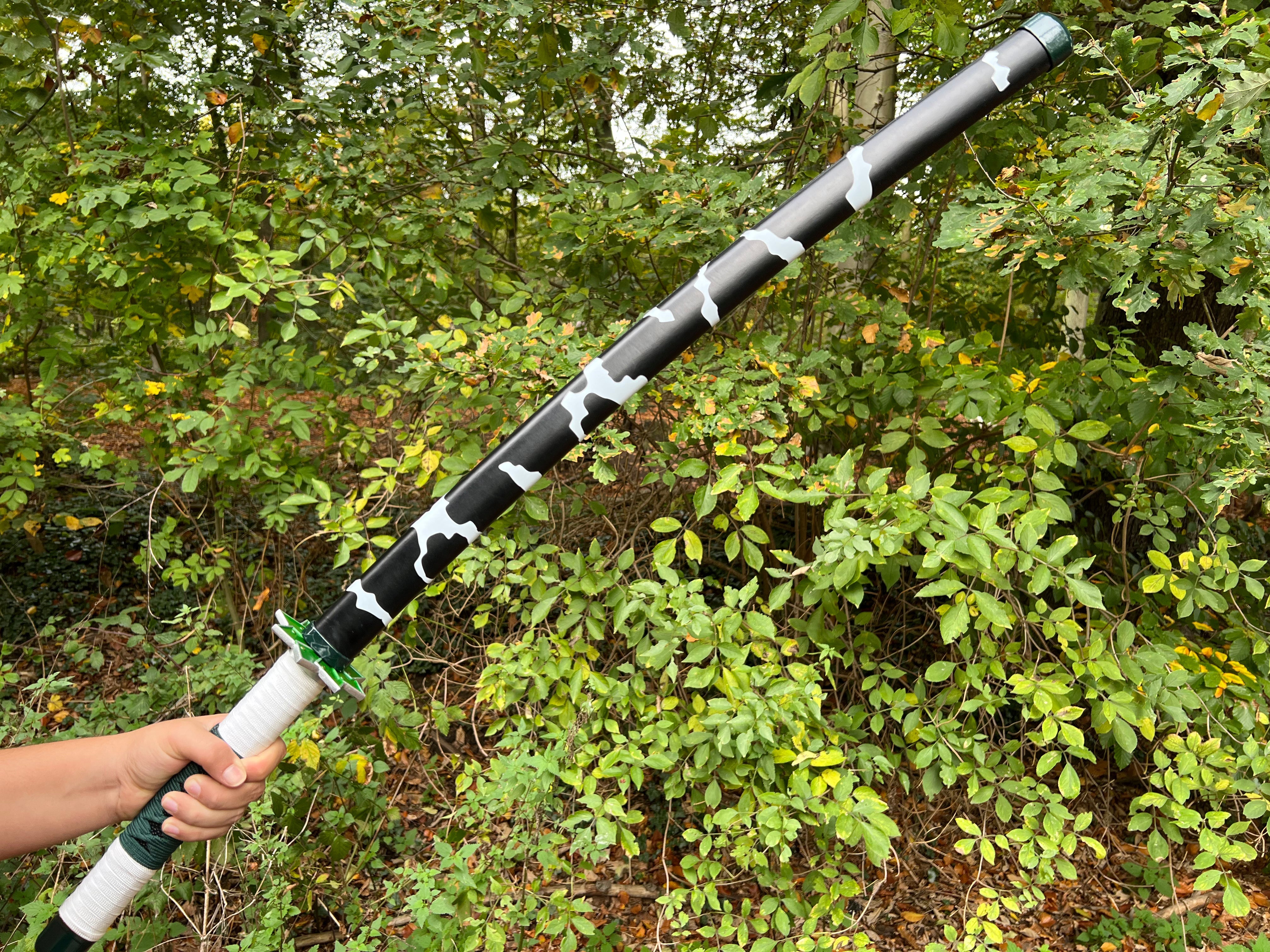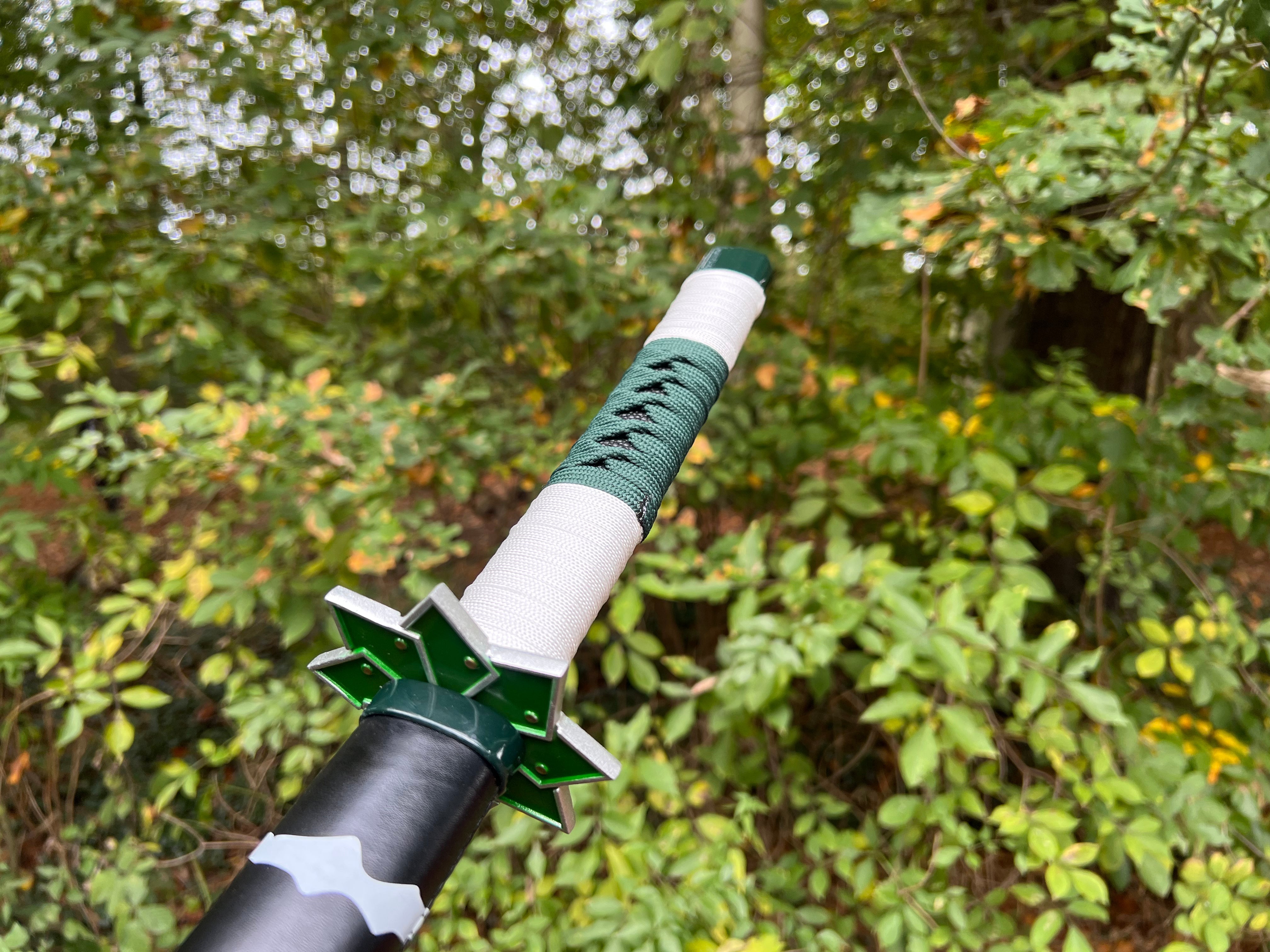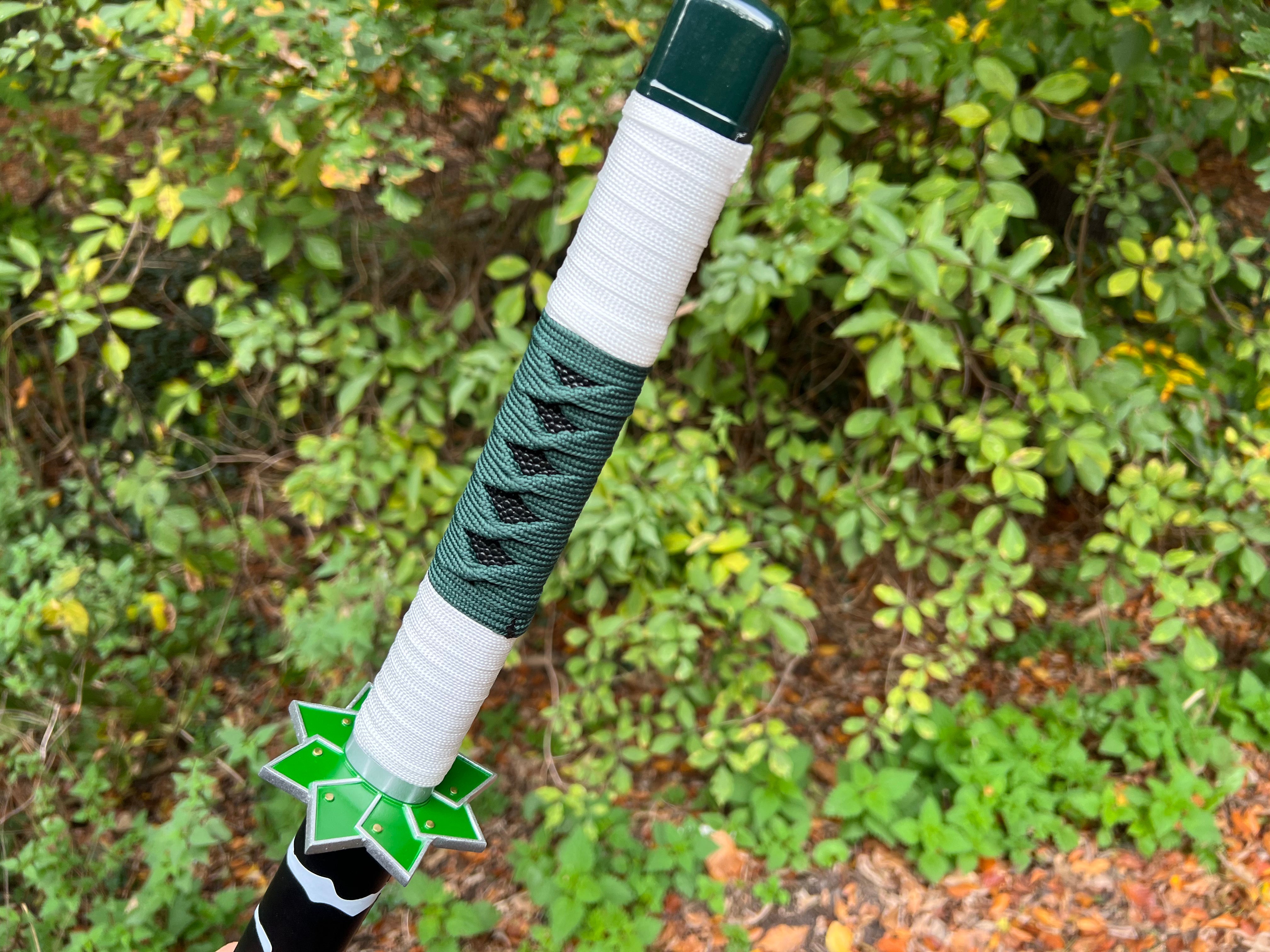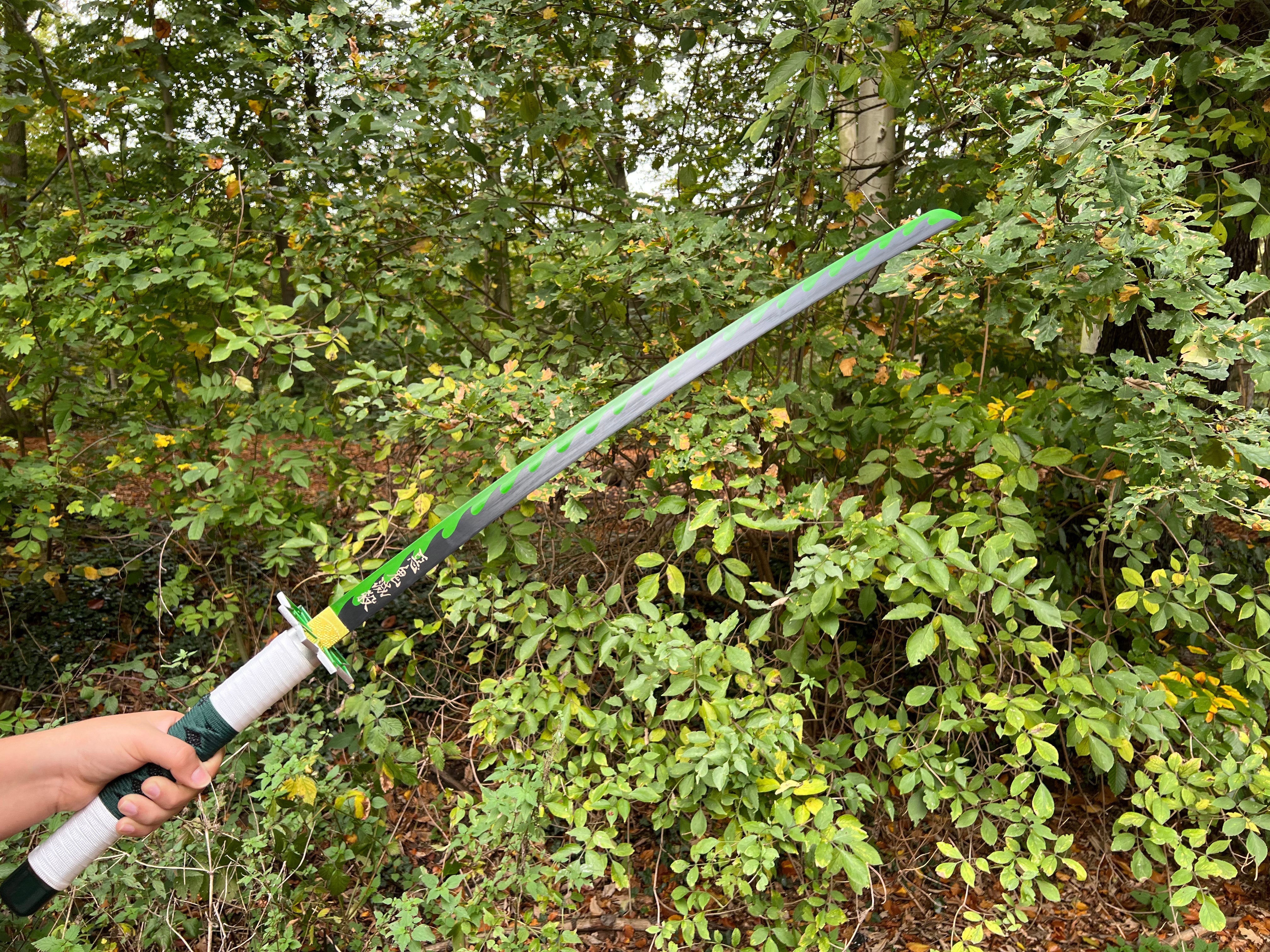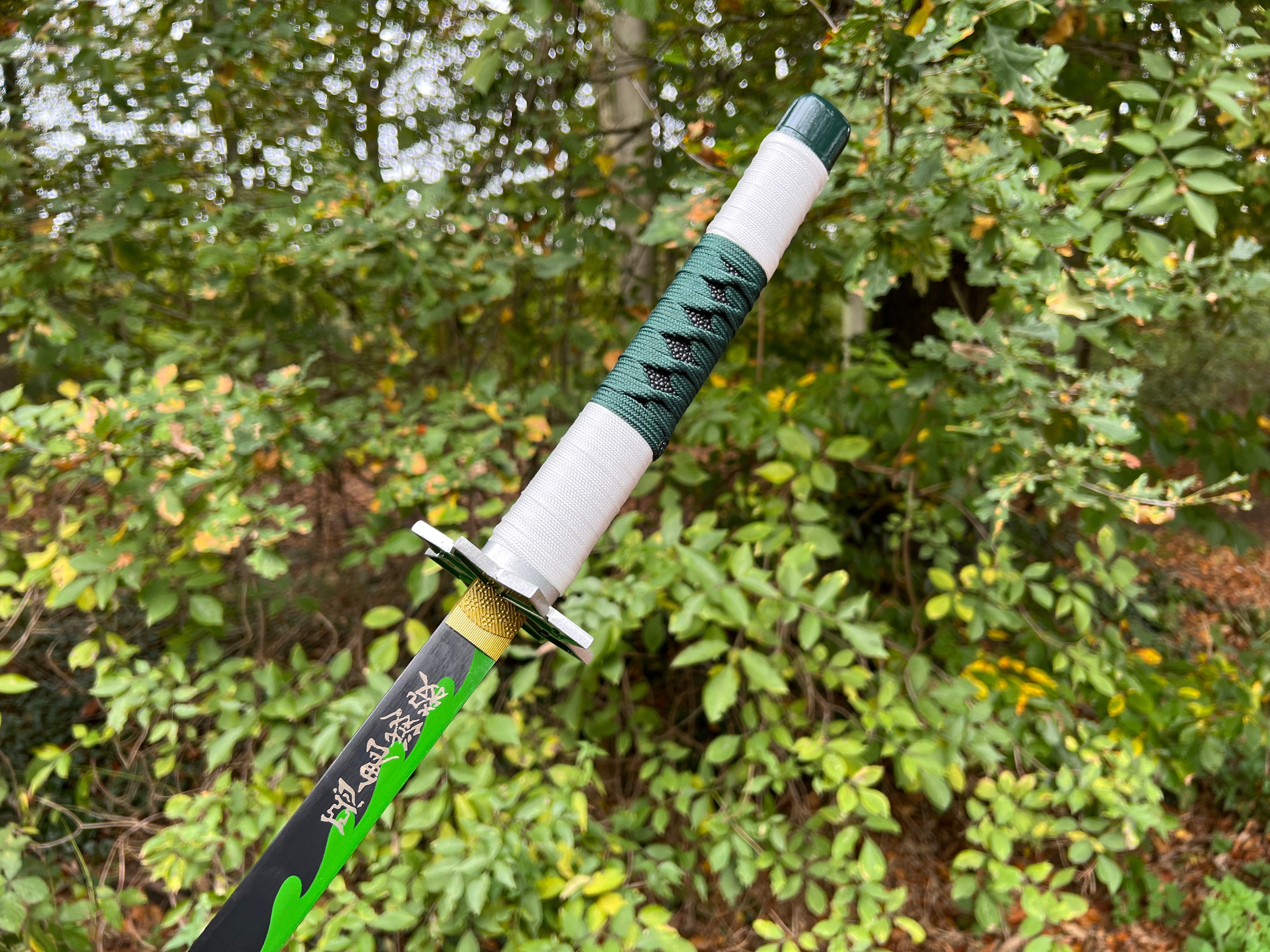 Sanemi Katana with Bamboo Blade-Demon Slayer: Kimetsu No Yaiba
---
This fascinating katana was inspired by Sanemi Shinazugawa's sword from the groundbreaking anime series "Kimetsu no Yaiba" (Demon Slayer). Sanemi Shinazugawa is a charismatic character within the series, a determined warrior and an important part of the Demon Slayer troupe.

** About the series "Kimetsu no Yaiba" (Demon Slayer):**

"Kimetsu no Yaiba" (Demon Slayer) is one of the most exciting anime series of our time. She tells the story of Tanjiro Kamado, a young boy whose family was killed by demons. On his journey to take revenge and save his sister Nezuko, he joins the Demon Slayers.

This katana is a tribute to the series and the remarkable character Sanemi Shinazugawa. The bamboo blade is not only light, but also evokes the intense battles in "Demon Slayer." Inspired by Sanemi's sword in the series, the plastic tsuba (blade guard) and tsuka (handle) add an authentic touch to this katana.

With a total length of 980mm (1030mm with scabbard) and a weight of only 550g (including scabbard), this katana is easy to handle. It's the perfect choice for fans of "Demon Slayer - Kimetsu no Yaiba" who want to hold a piece of this captivating anime world in their hands. Immerse yourself in the world of Demon Slayer with this impressive katana and feel like part of the heroic adventures of Sanemi Shinazugawa and his comrades-in-arms.