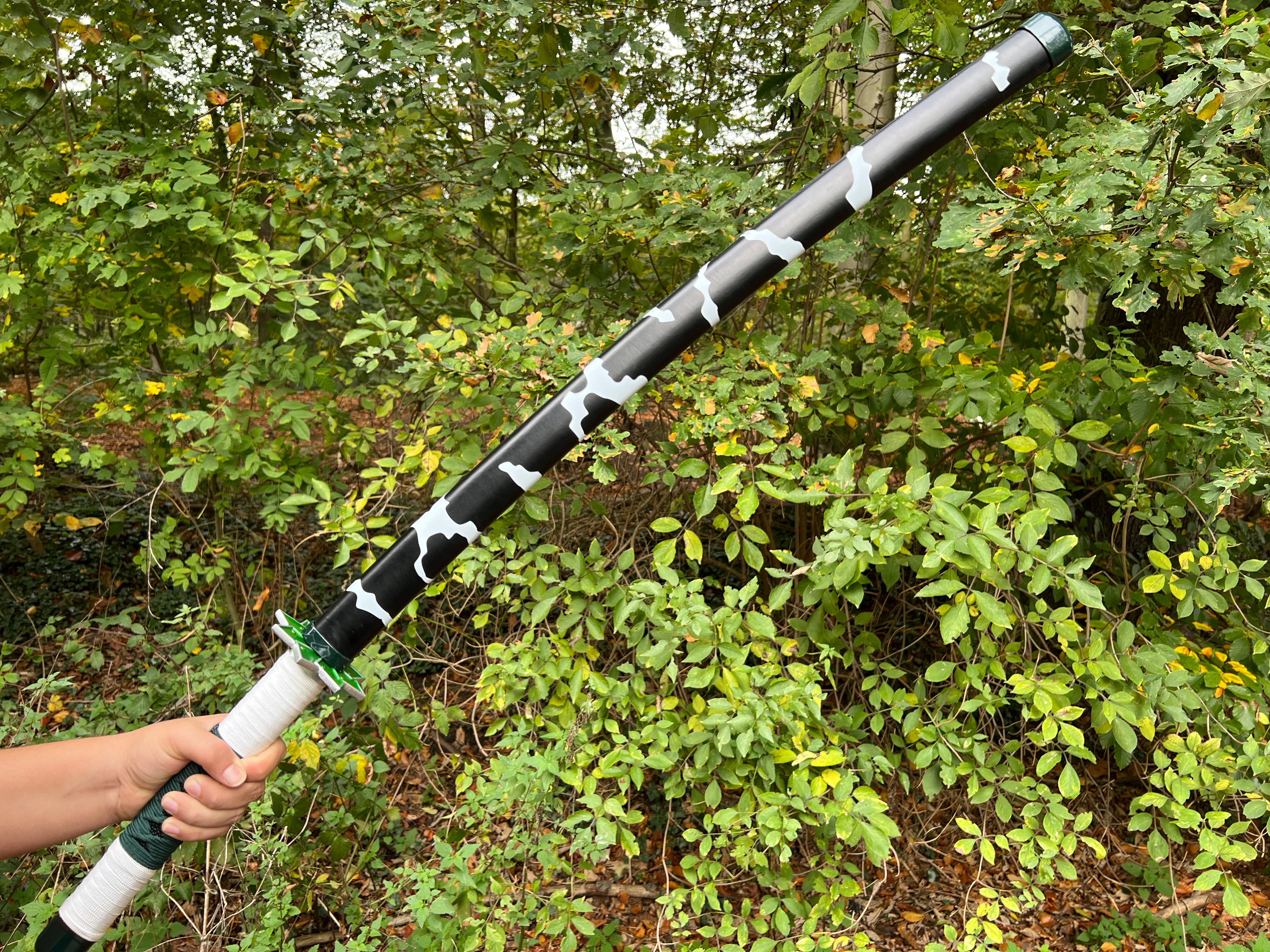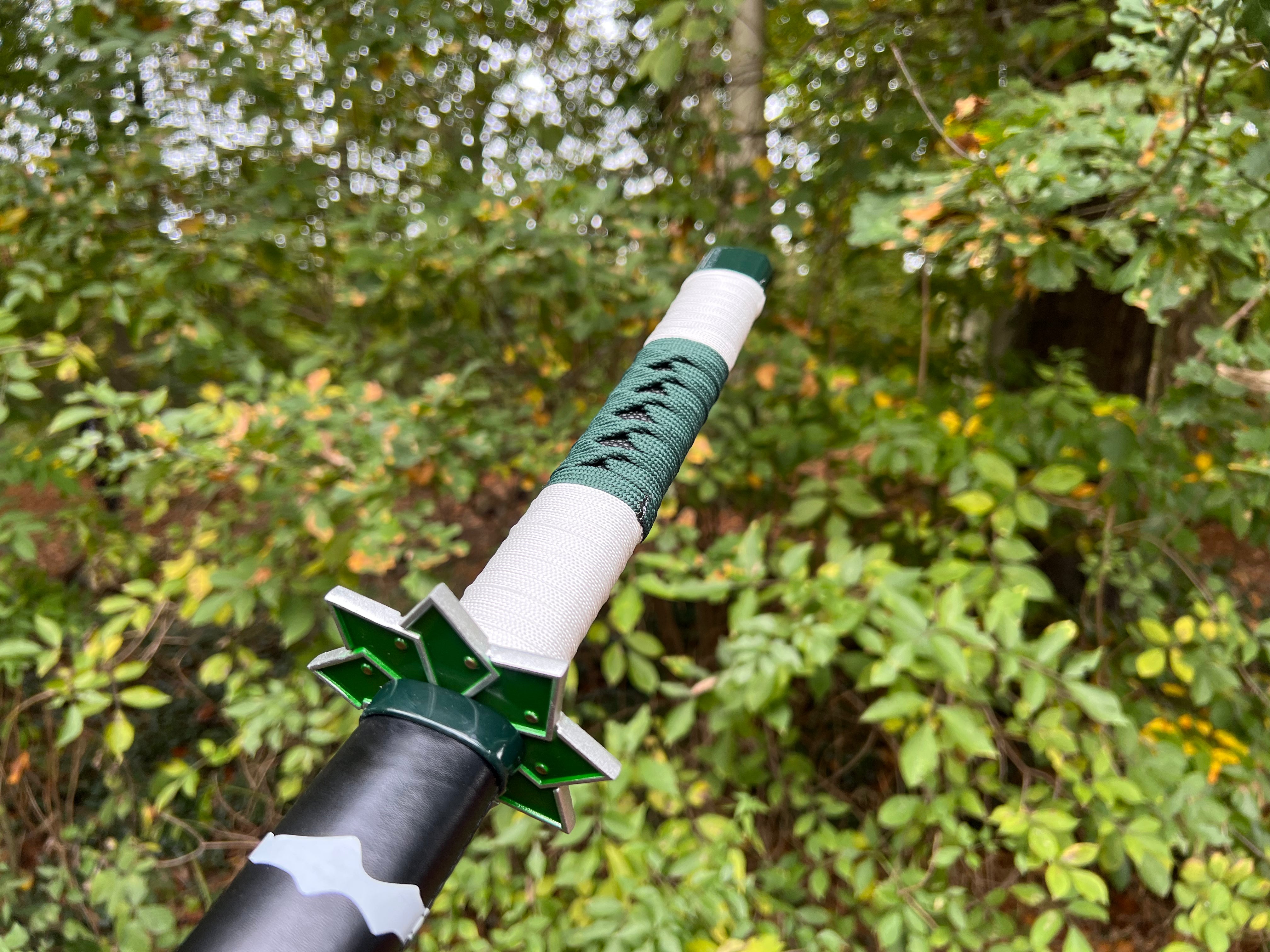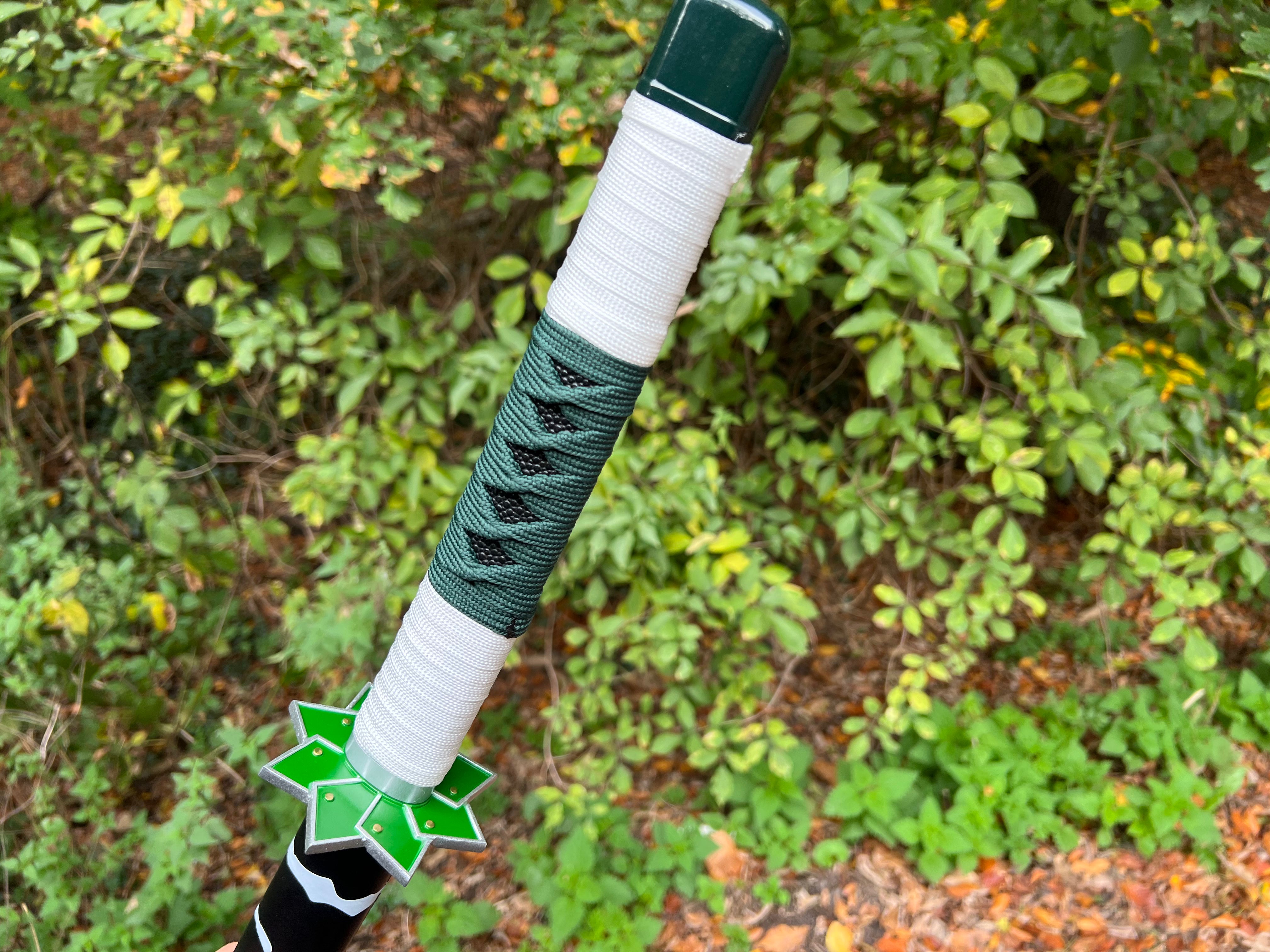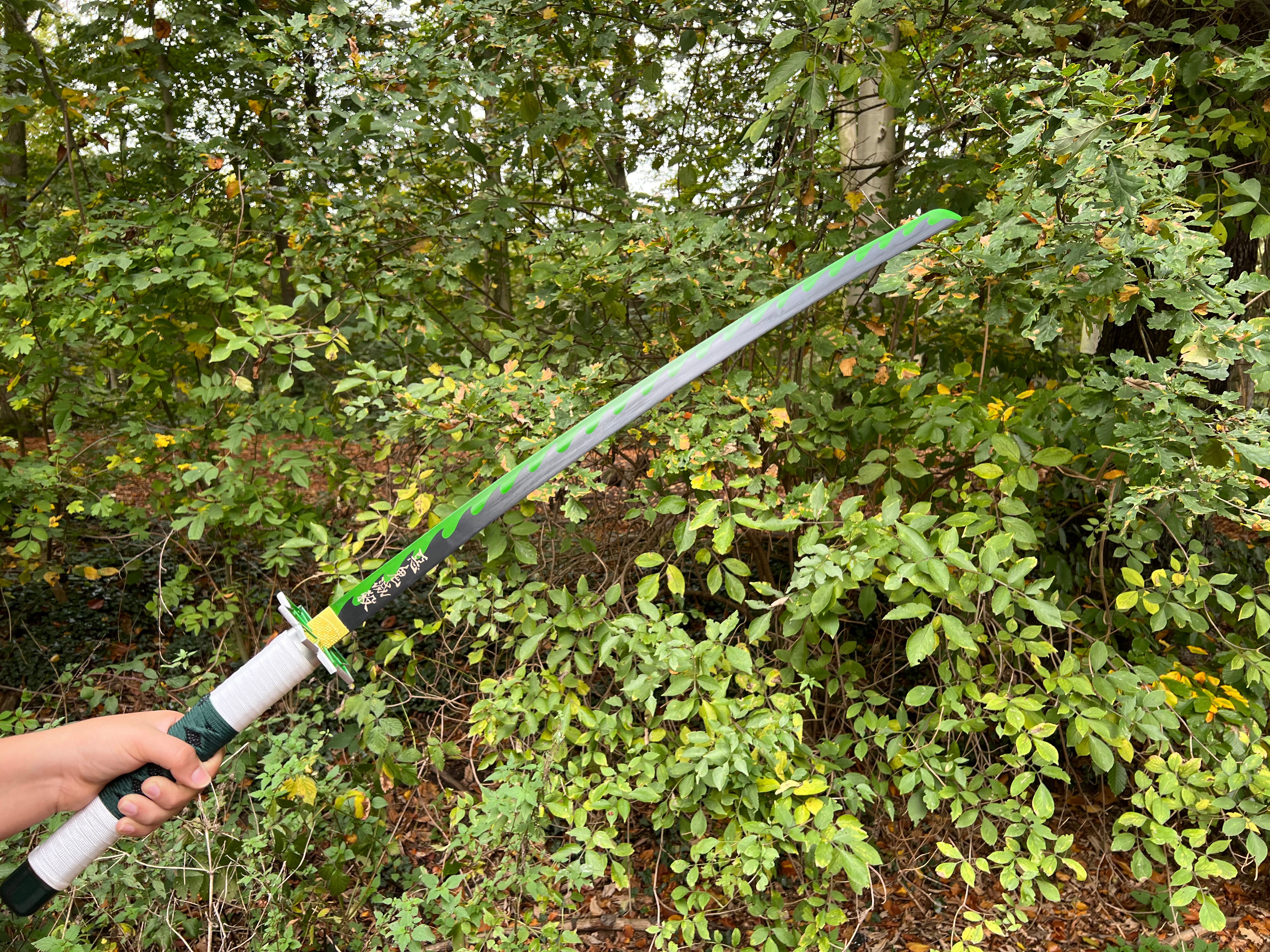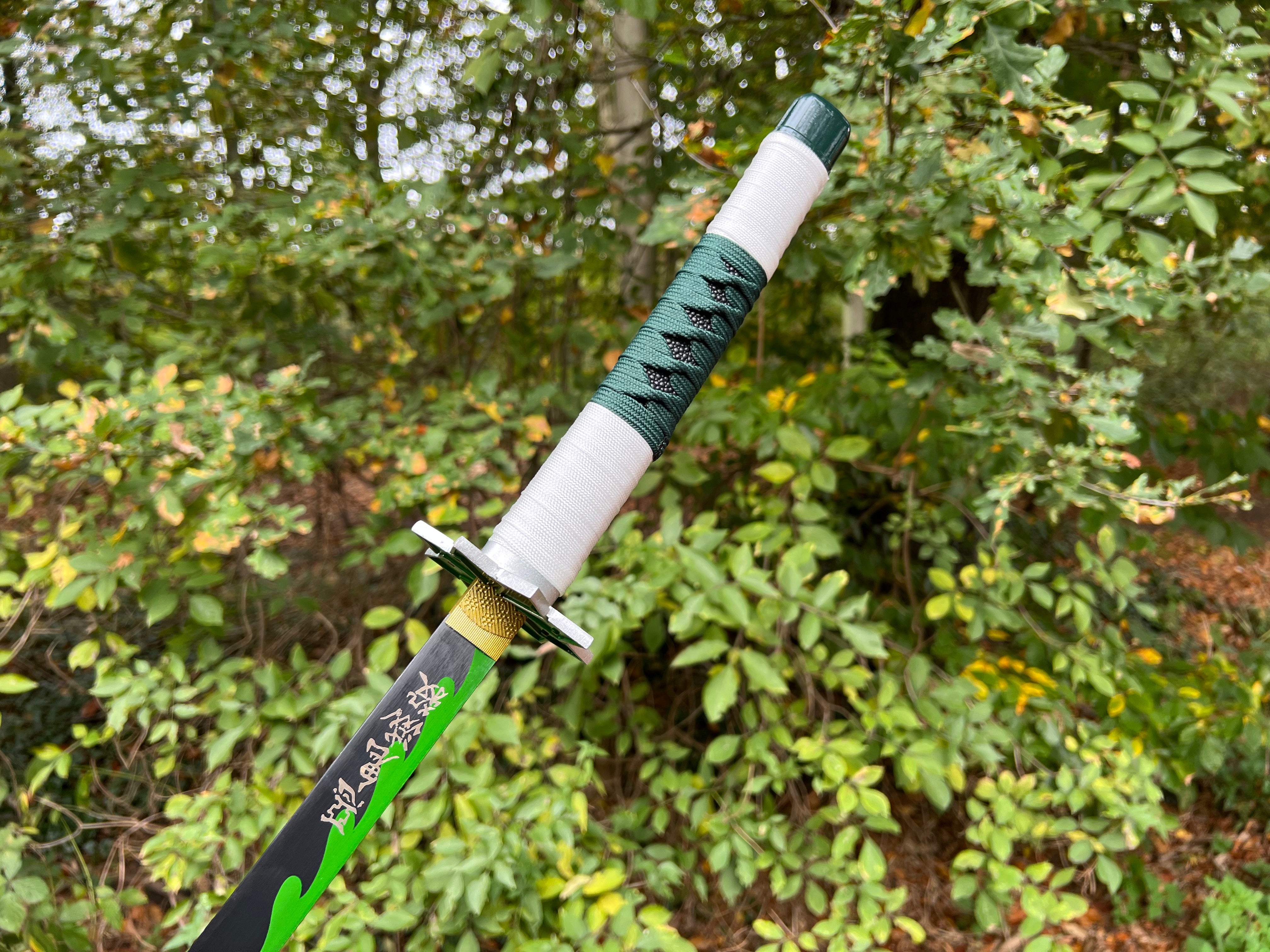 Sanemi Katana-Demon Slayer: Kimetsu No Yaiba (Vorbestellung)
---
The katana of the pillar Sanemi Shinazugawa which is decorated with green waves on the katana. The demon hunters defeat their enemies with their katanas to protect the people from the demons.
The katana has a total length of 103cm
The blade length is 71cm
The handle length of the katana is 28cm and the handle is made of wood with a cord wrapped around it
The saya (scabbard) is made of hardwood and is wrapped in synthetic leather
The blade is made of carbon steel and has a green wave pattern and Japanese characters.
The katana is only suitable for decoration and not for use. It is a replica from the anime Demon Slayer