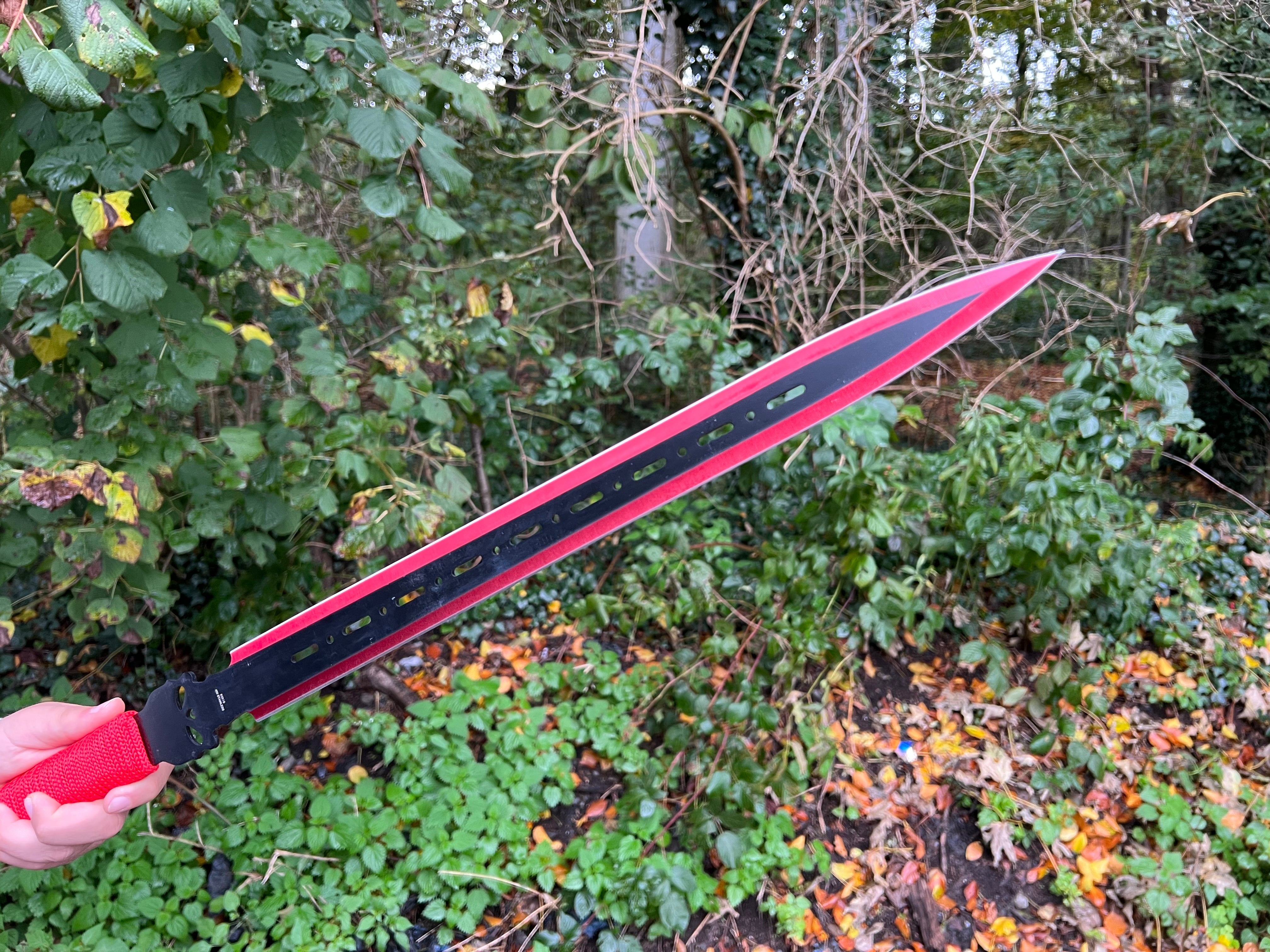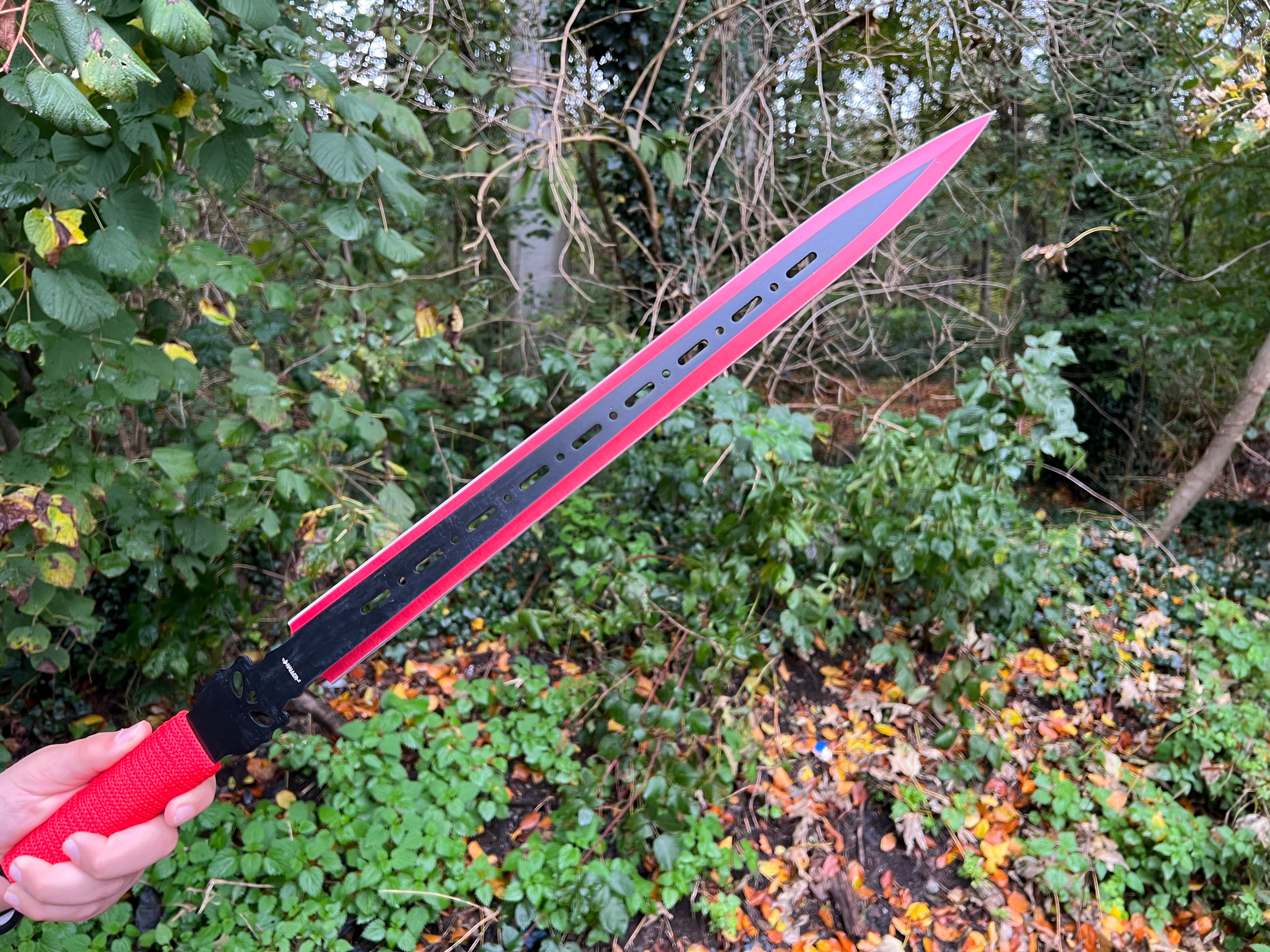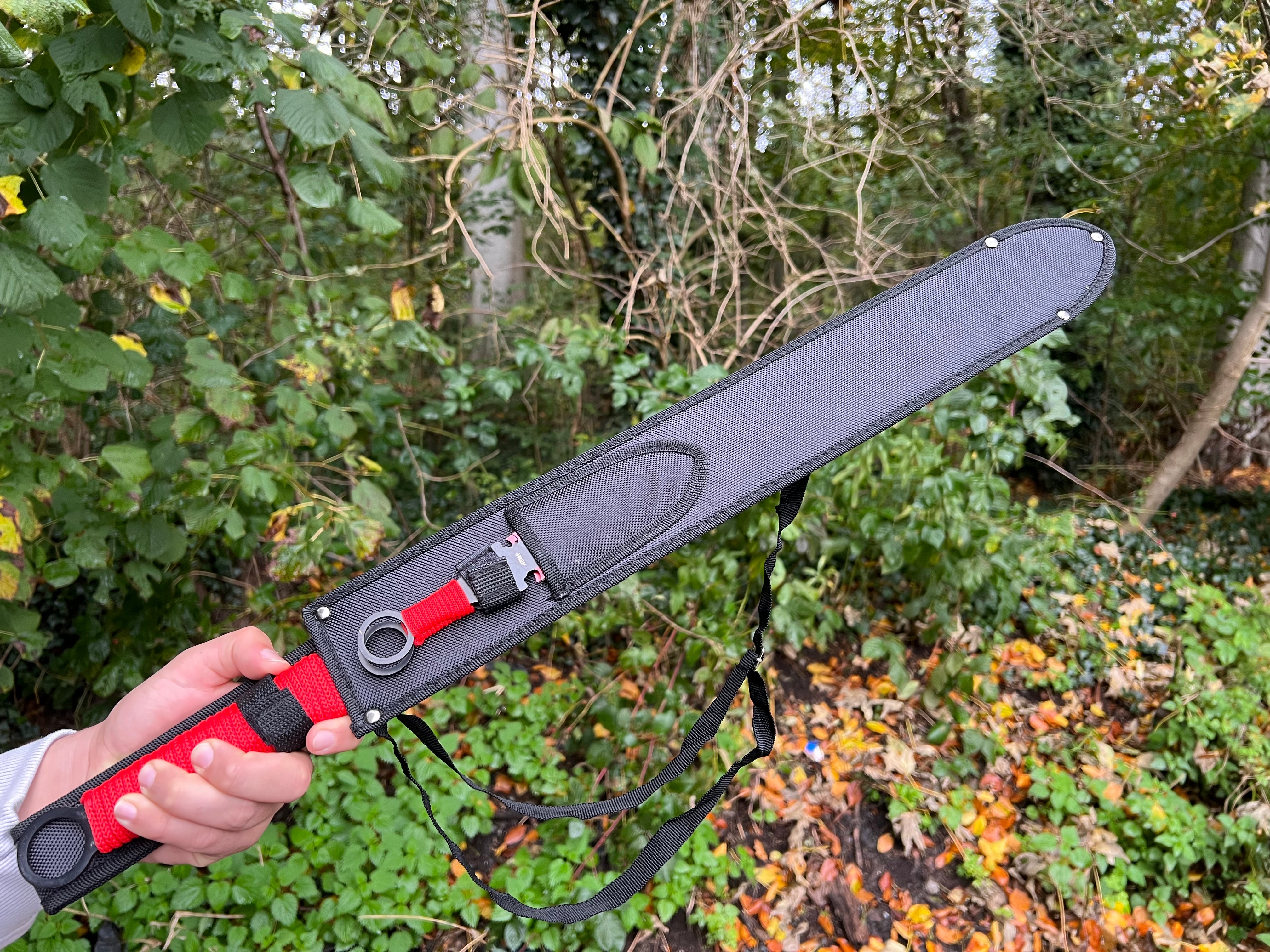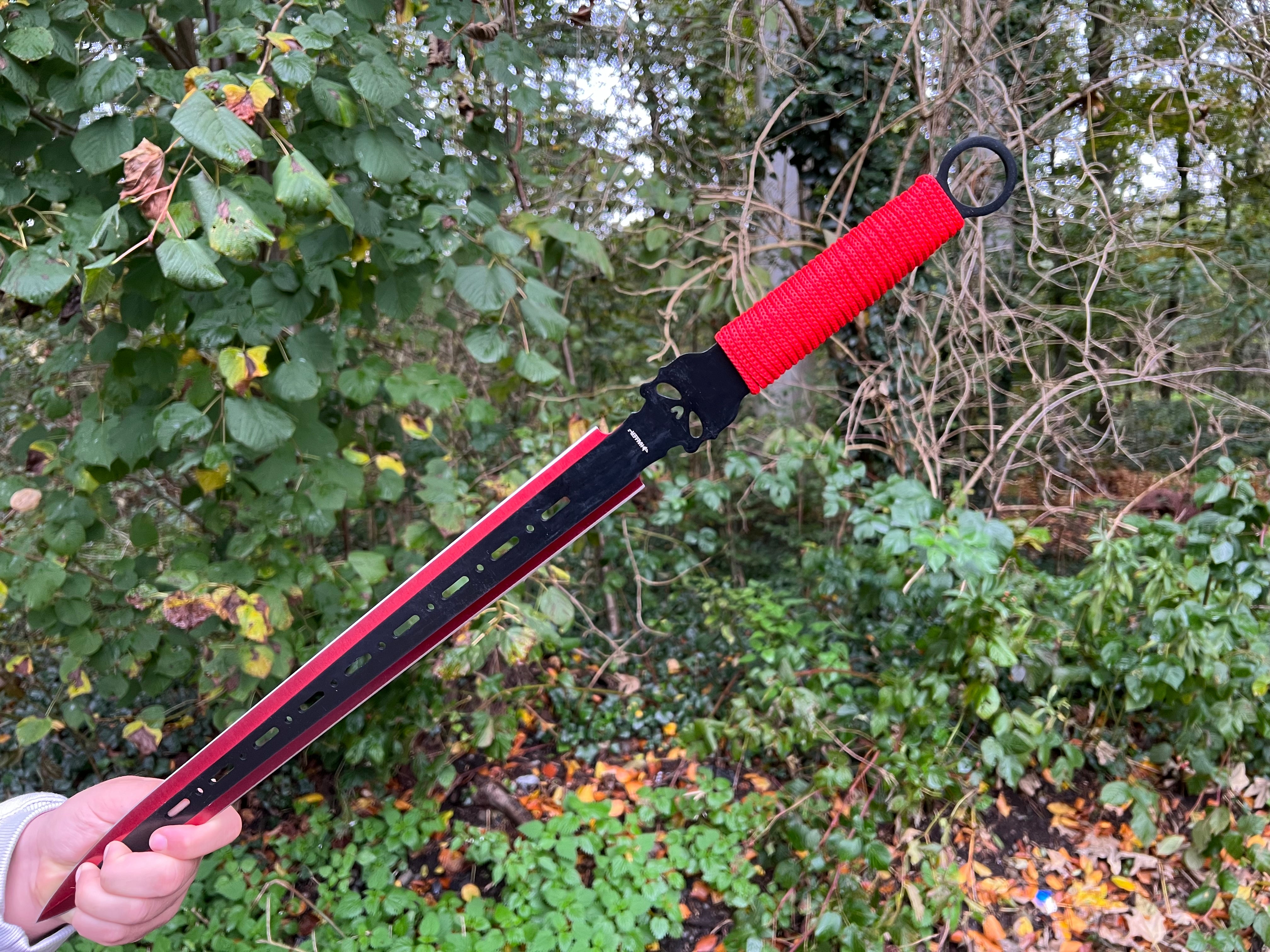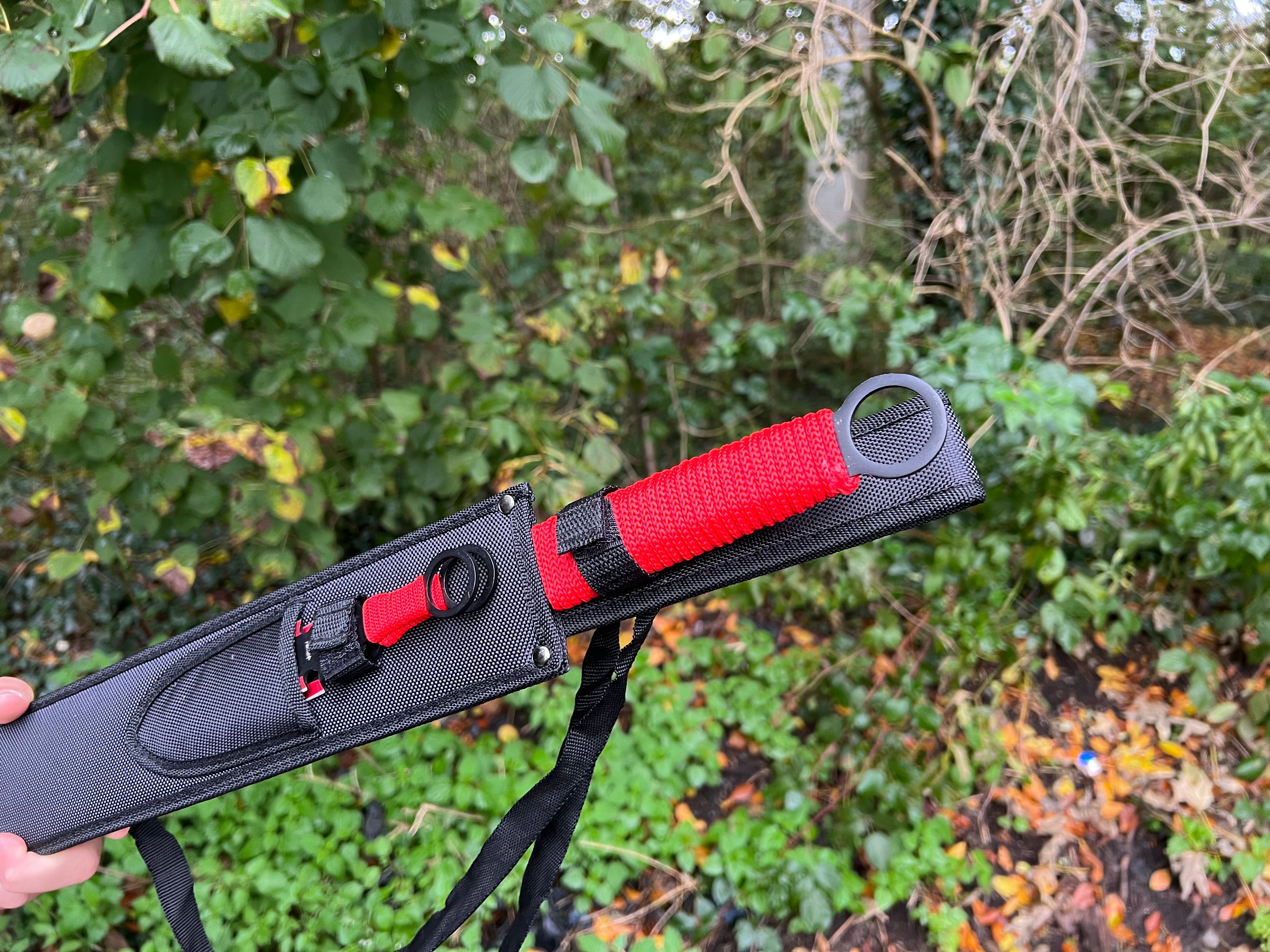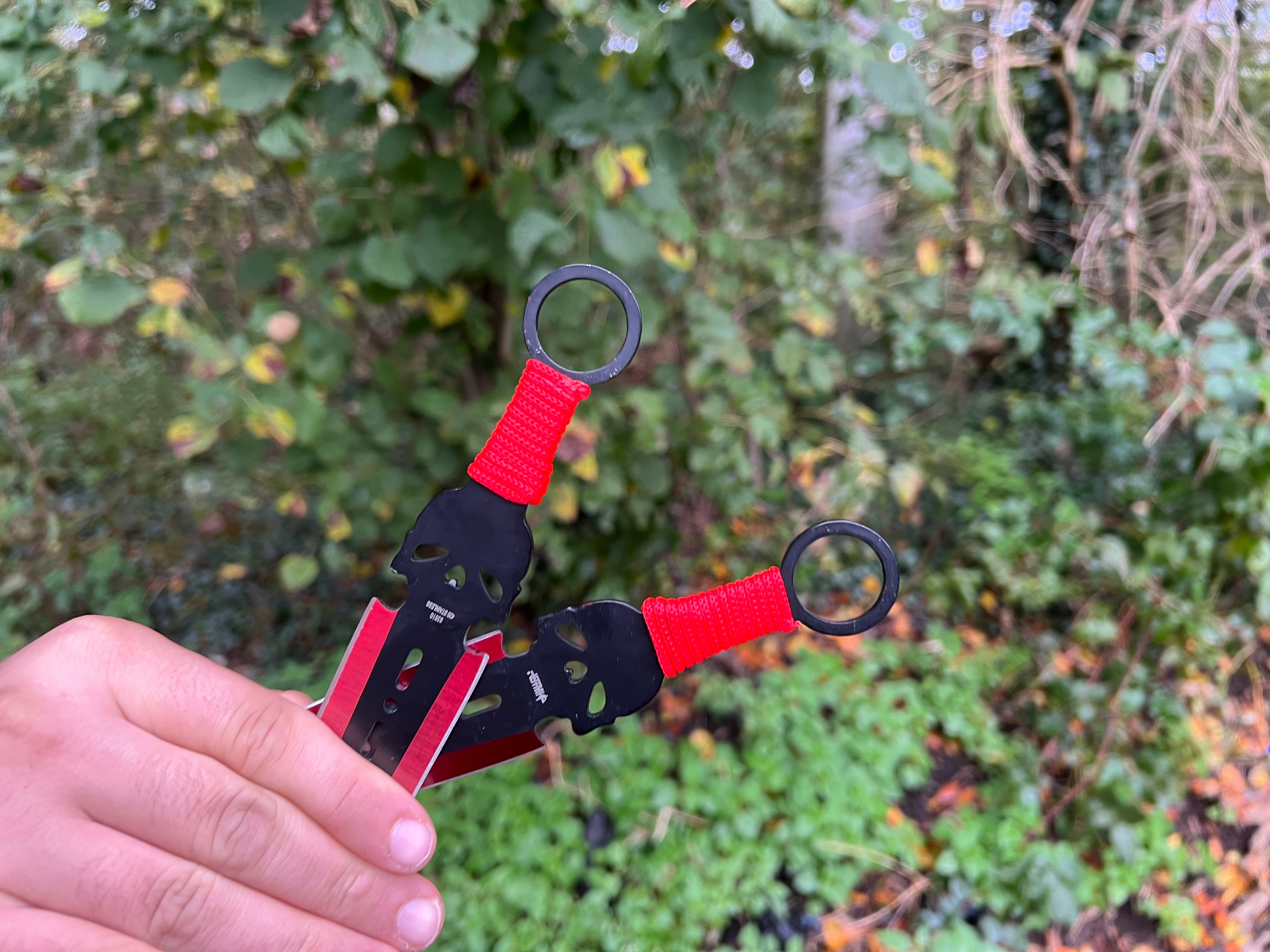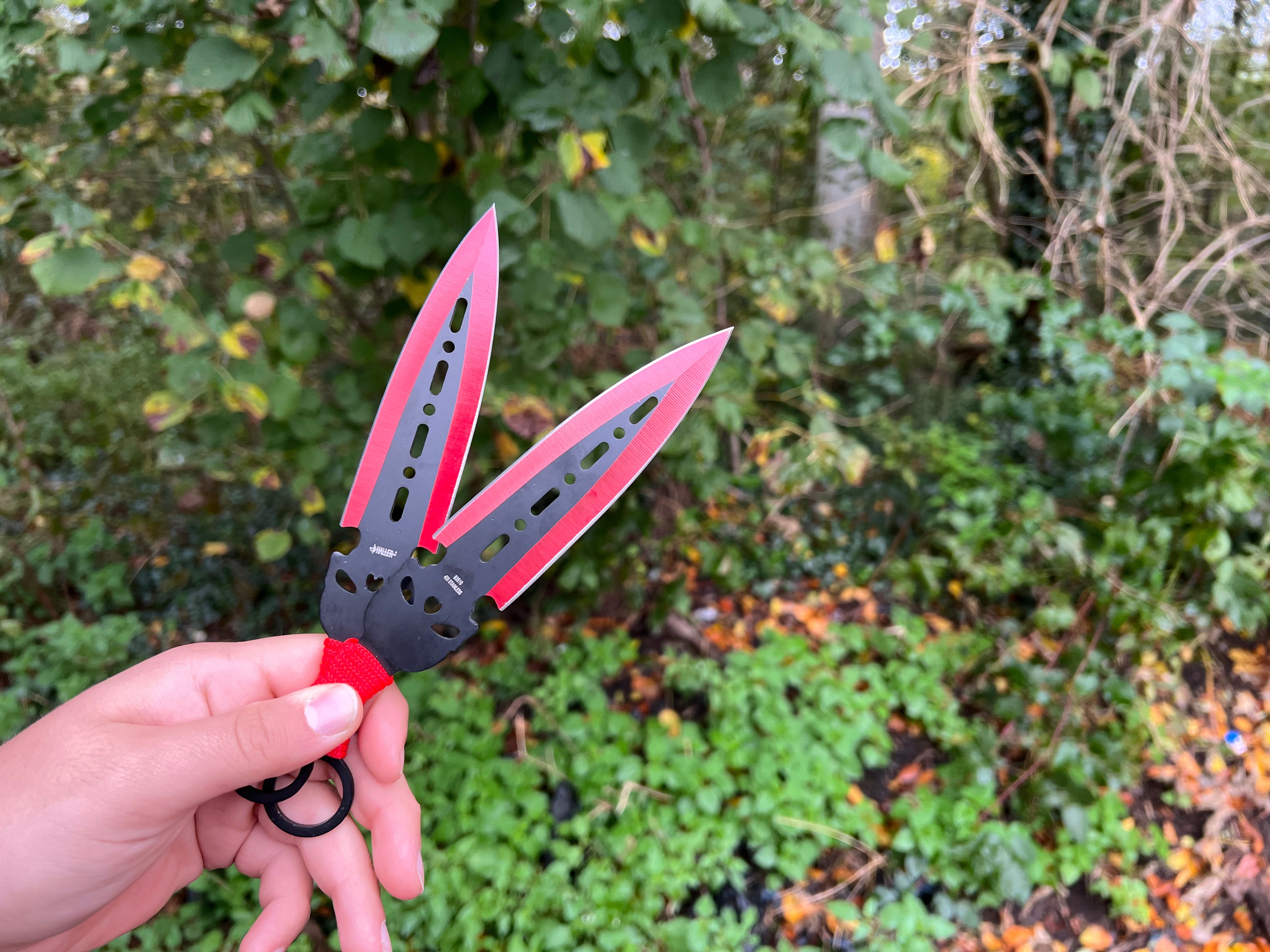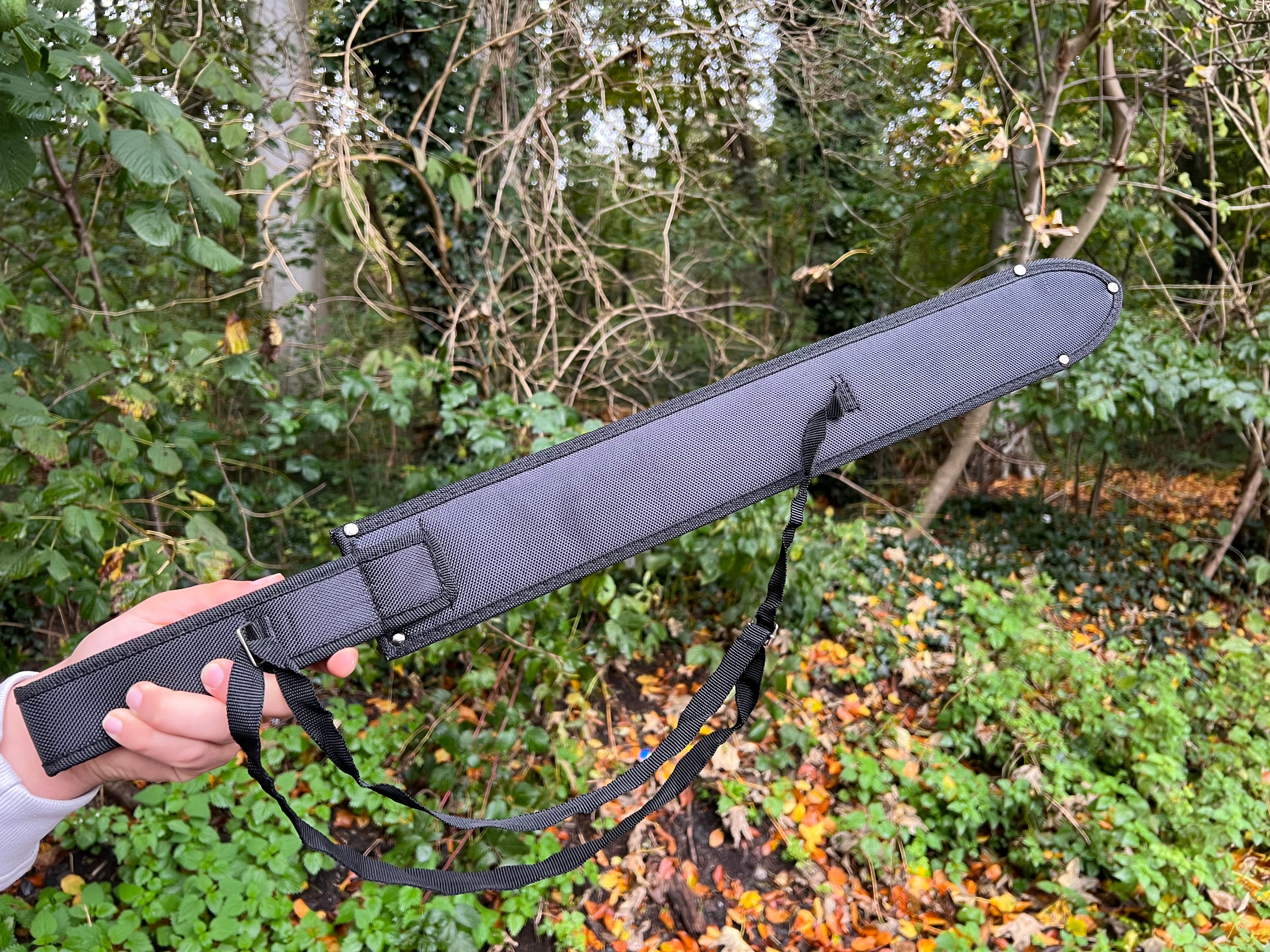 Back sword "Red Shadow" with integrated throwing daggers-Elegant combination combat set
---
Immerse yourself in the world of martial arts with the "Red Shadow" back sword, a masterfully designed combination combat set that combines functionality and elegance. This set is not only an eye-catcher, but also a practical tool for martial arts enthusiasts and collectors of historical replicas.
Main Features:
Versatile combination: With a total length of 66.5 cm, the main back sword offers an impressive sense of balance, while the two 20 cm long throwing daggers are suitable for close and long range combat exercises.

Coated blade: The red/black coating on the blade protects against corrosion and gives the sword a unique aesthetic.

Traditional handles winding: The red cord on the handle ensures a traditional appearance and ensures a firm, non-slip grip.

Transport-friendly nylon sheath: A nylon sheath with a back harness secures the sword and throwing daggers and enables comfortable transport on the back-ideal for costume events or trade shows.
Technical data:
Blade material: 420 stainless steel
Handle Material: Cord
Sheath: Nylon with back strap
Total length sword: 66.5 cm
Total length of throwing daggers: 20 cm each
Whether for the exhibition match, as part of your training or simply flaunted in your collection, the "Red Shadow" backsword with throwing daggers is an excellent choice for anyone looking for something special. It combines functionality with a touch of drama and makes every duel an unforgettable experience.