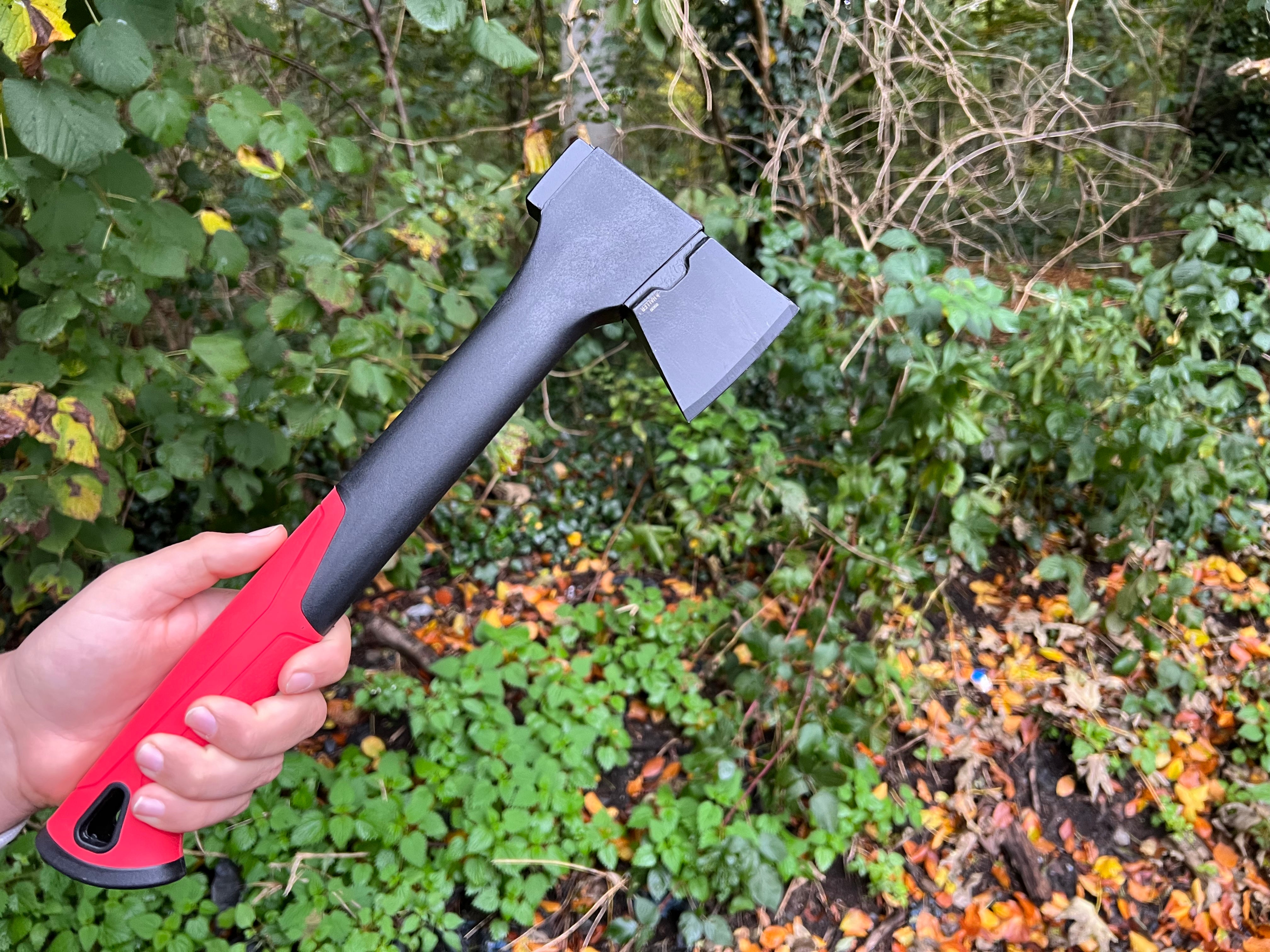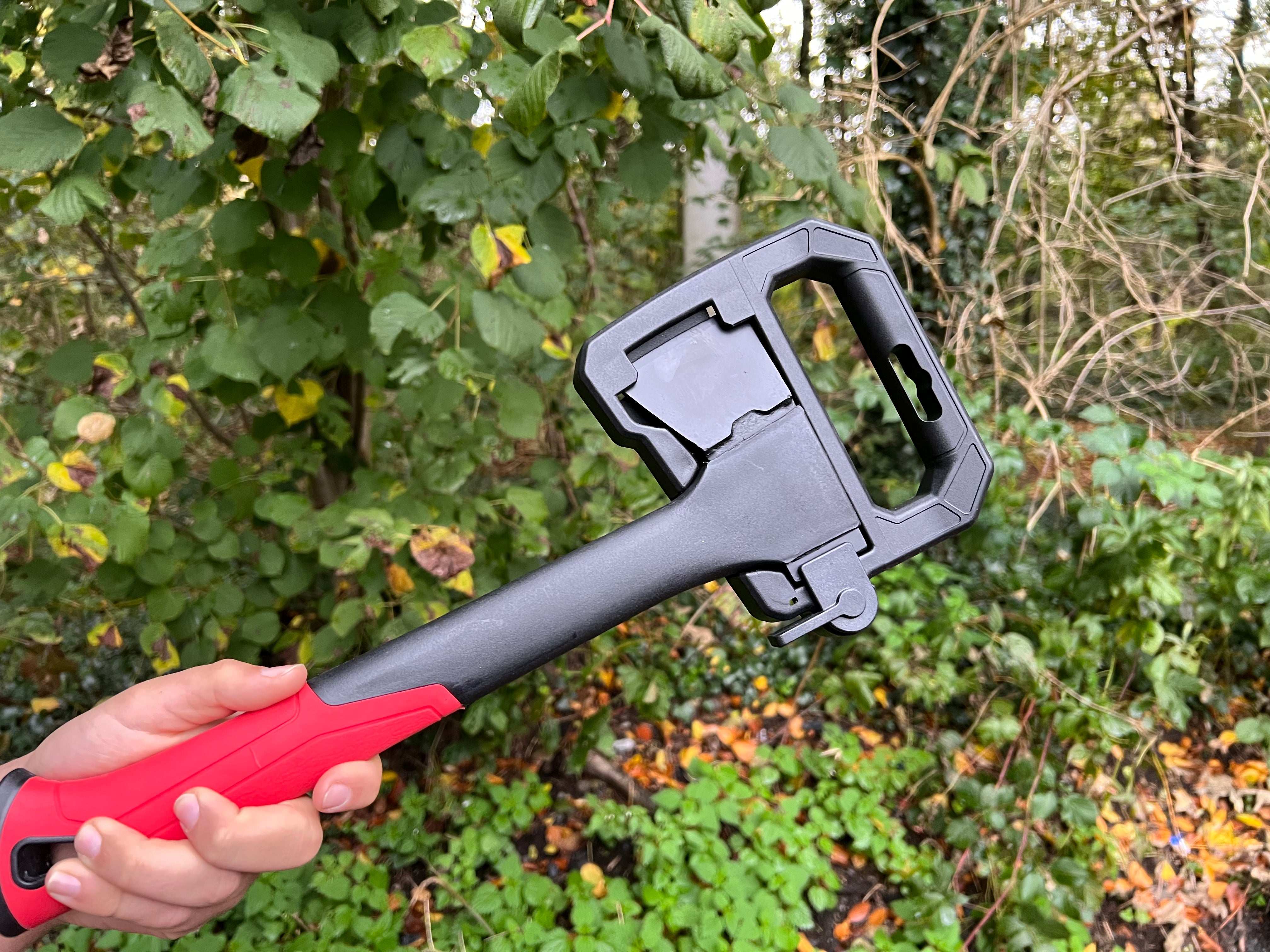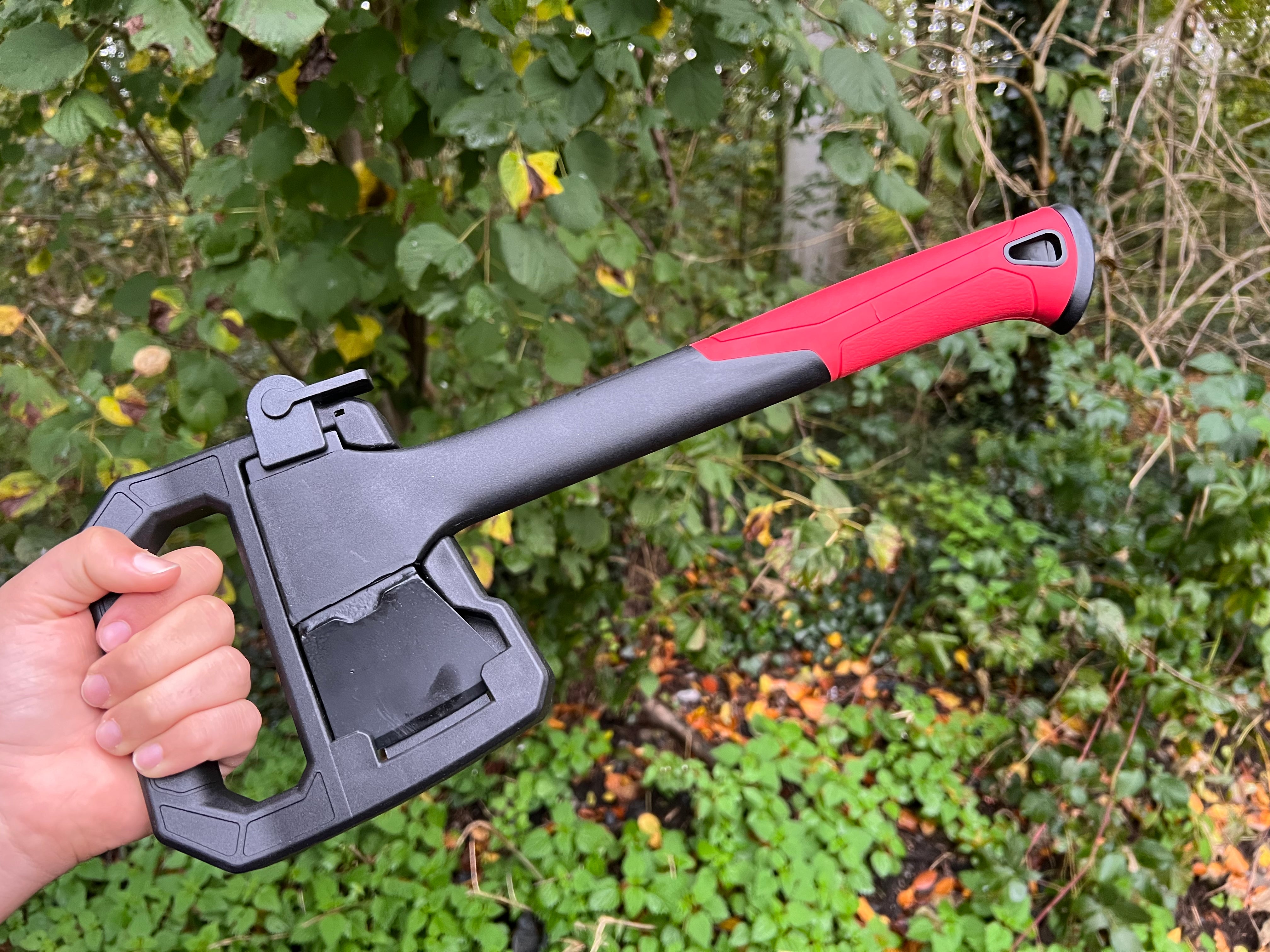 Robust outdoor ax with transport protection and non-slip handle-Ideal for Camping & Survival
---
This powerful axe is an indispensable tool for anyone who values efficiency, safety and comfort. Perfectly balanced and designed for a long life, this axe is the ideal choice for woodwork, garden maintenance or outdoor adventure.
Quality carbon steel blade: The blade, made of robust carbon steel, combines sharpness with an impressive resistance to wear and tear. With a width of 120mm, the ax effortlessly cuts and splits through wood and other materials.
Ergonomic and safe grip: The high-quality plastic handle is provided with a non-slip rubber coating that guarantees a secure grip-even in wet conditions. The ergonomic design ensures fatigue-free handling, so you can work longer and more comfortably.
Practical protective cover: For safe transport and storage, the ax comes with a custom-fit plastic sheath. This protects the blade and enables the ax to be safely carrying.
Compact and handy: With a total length of 355mm and a weight of only 730g, the ax is compact enough for the backpack and heavy enough for efficient impact.
Highlights:
Durable carbon steel blade : For the highest demands on sharpness and durability.
Non-slip, rubberized handle : For maximum control and comfort.
Plastic protective sheath : Easy to transport and safe to store.
Ideal ax sheet width : 120mm for a wide range of uses.
Perfect size and weight : Easy to handle without sacrificing performance.
Whether you're preparing firewood for a campfire or trimming tree branches in your garden, this axe will give you the best of your ability to do your job effectively and safely.