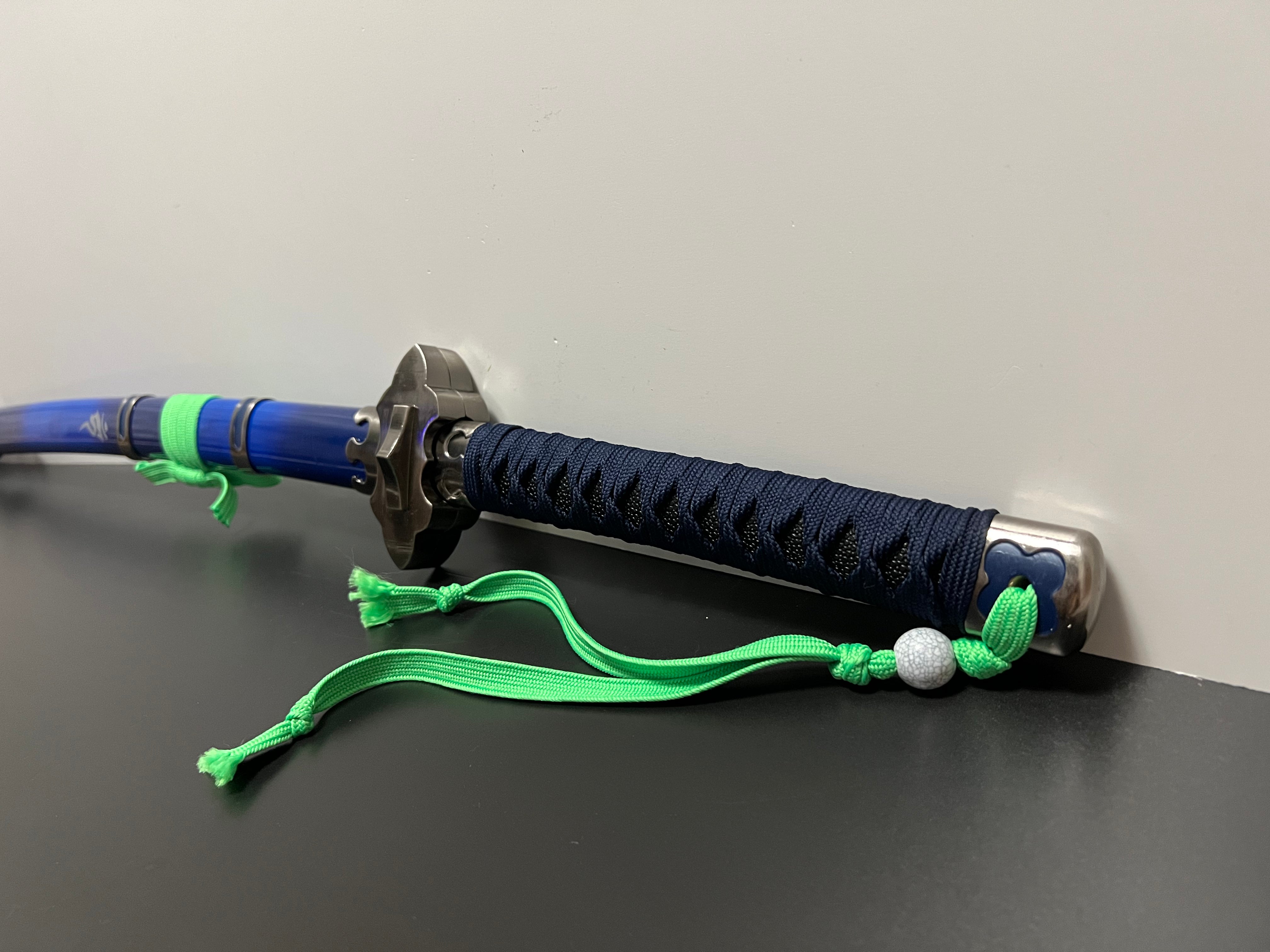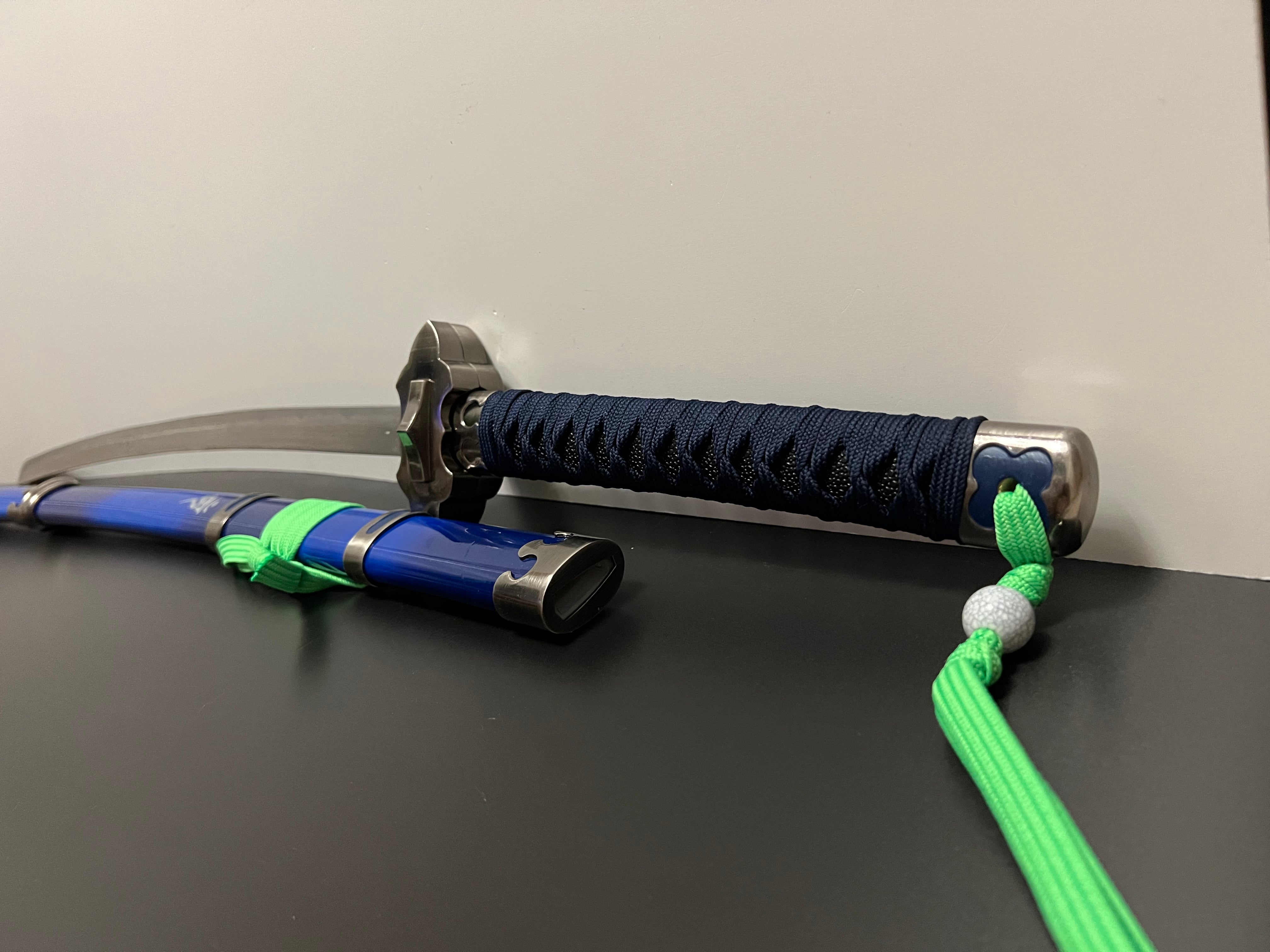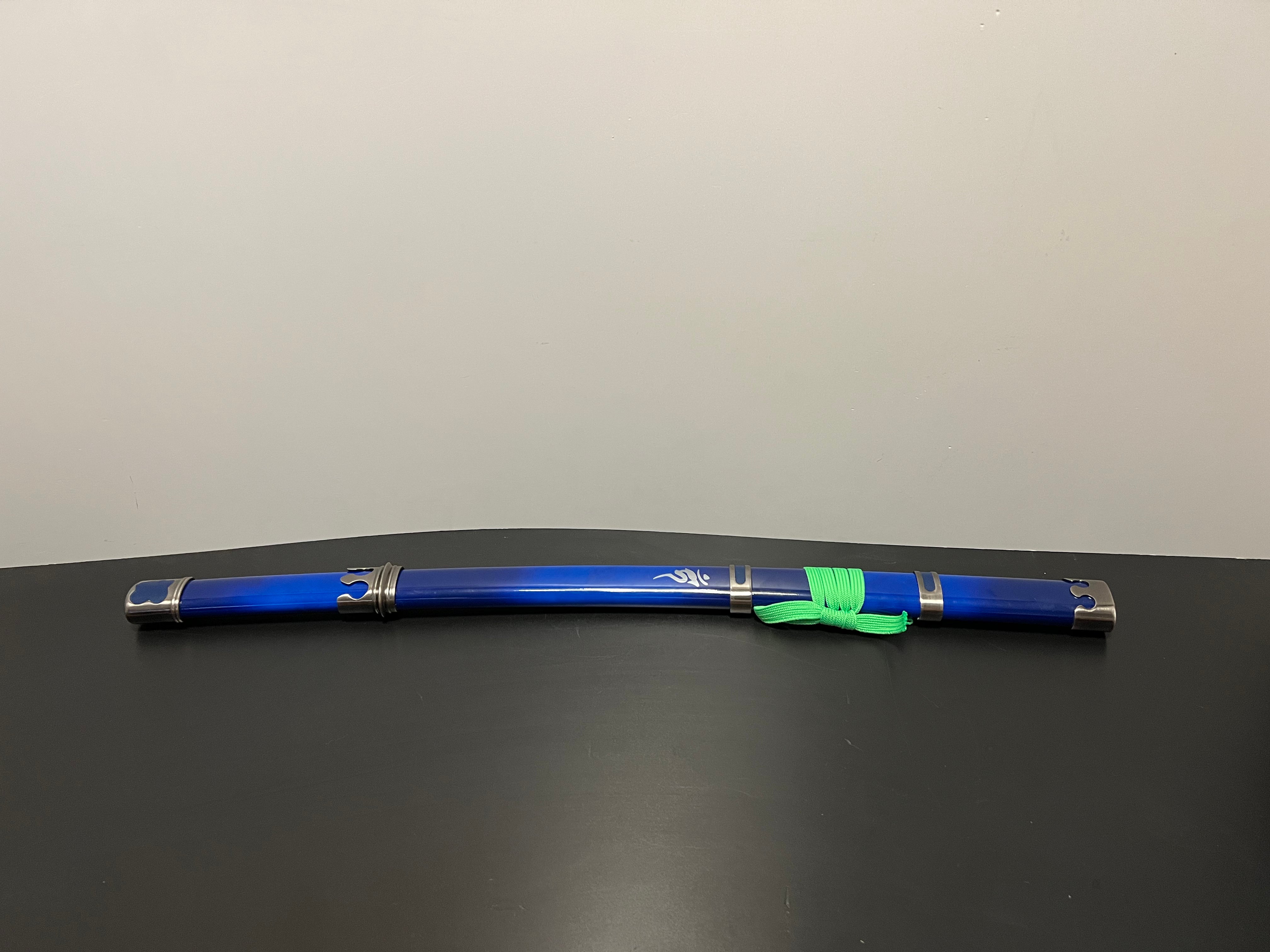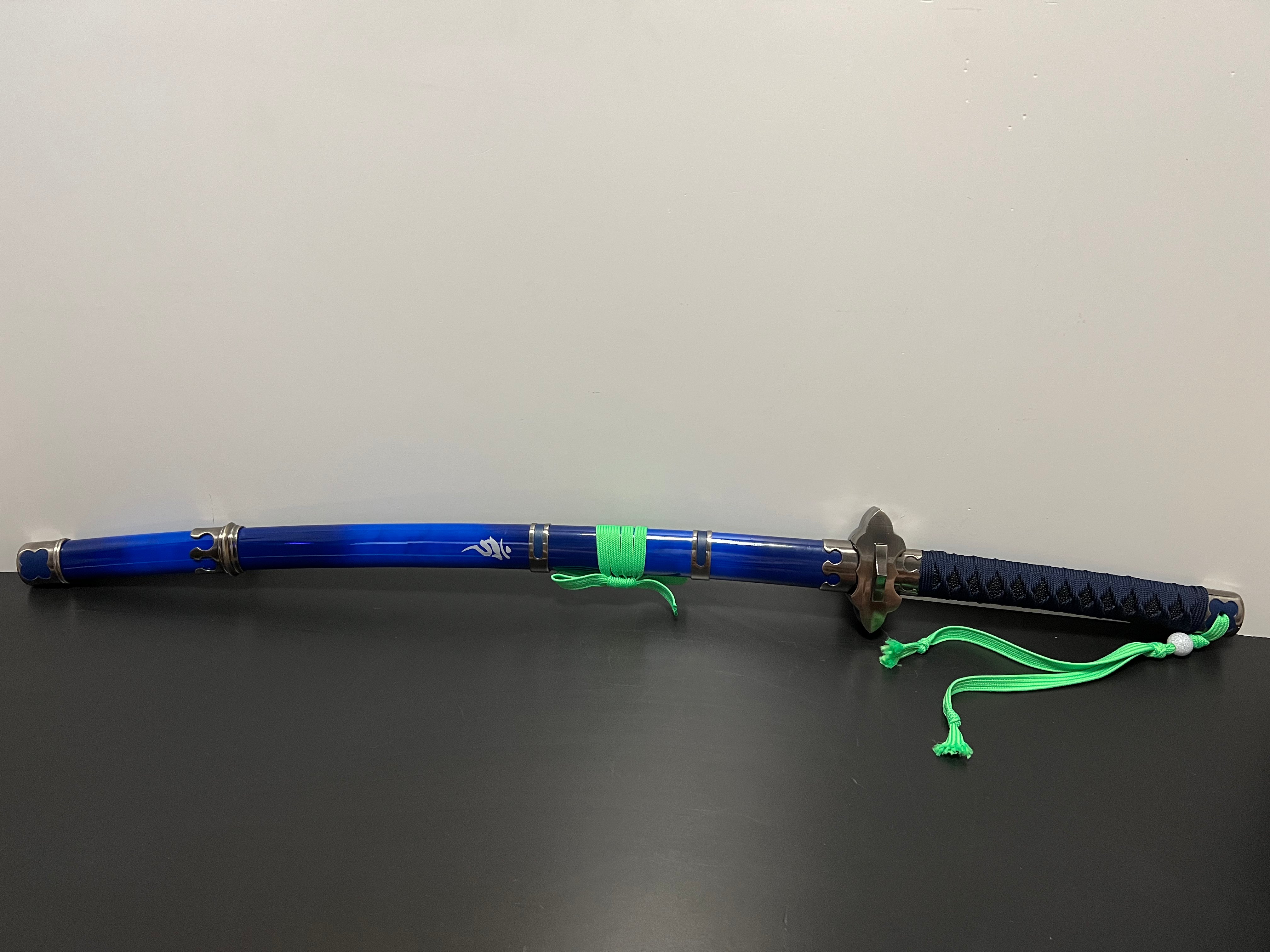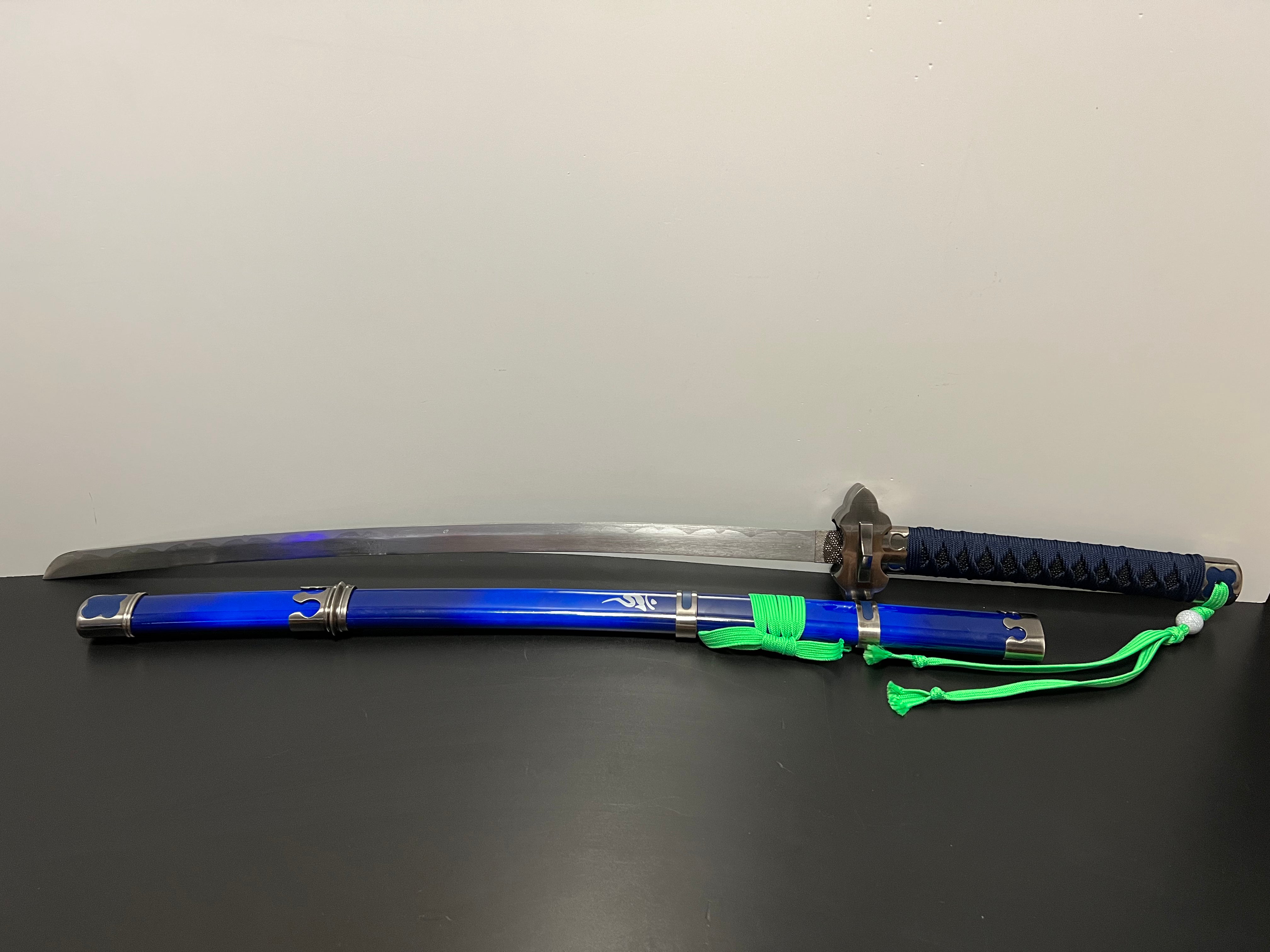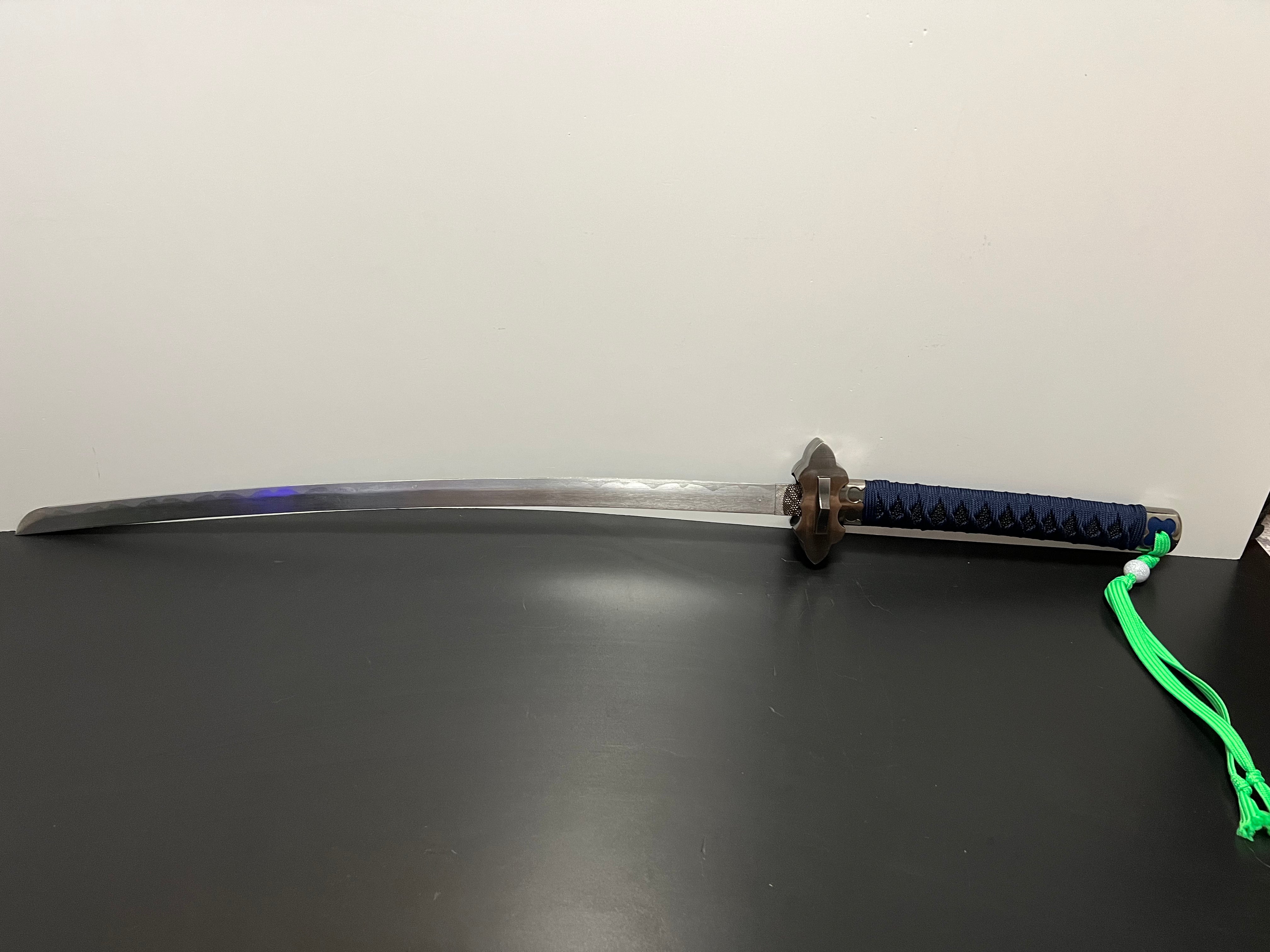 Rin Okumura Katana Kurikara - Blue Exorcist
---
The sword of the main protagonist Rin Okumura from Blue Exorcist. Rin is the son of Satan and has a Human mother. Rin has a twin brother, both were raised by her adoptive father. Rin is trained as an exorcist at Holy Cross Academy to one day defeat his father. Rin's demonic powers are sealed in the sword Kurikara, and when he draws the sword from its scabbard, it envelops him in blue flames, earning him the name Blue Exorcist.
The total length of the katana is 100cm
The blade length of the katana is 70 cm 
The katana has a handle with a length of 25cm 
The weight of the katana is 1kg 
The blade is silver 
The material of the blade is high quality steel 
The handle is made of hardwood and is wrapped in nylon and imitation fish skin.
Also included is a hardwood sheath with embellishments
The katana is only suitable for decoration and not for use. It is a replica from the anime Blue Exorcist.