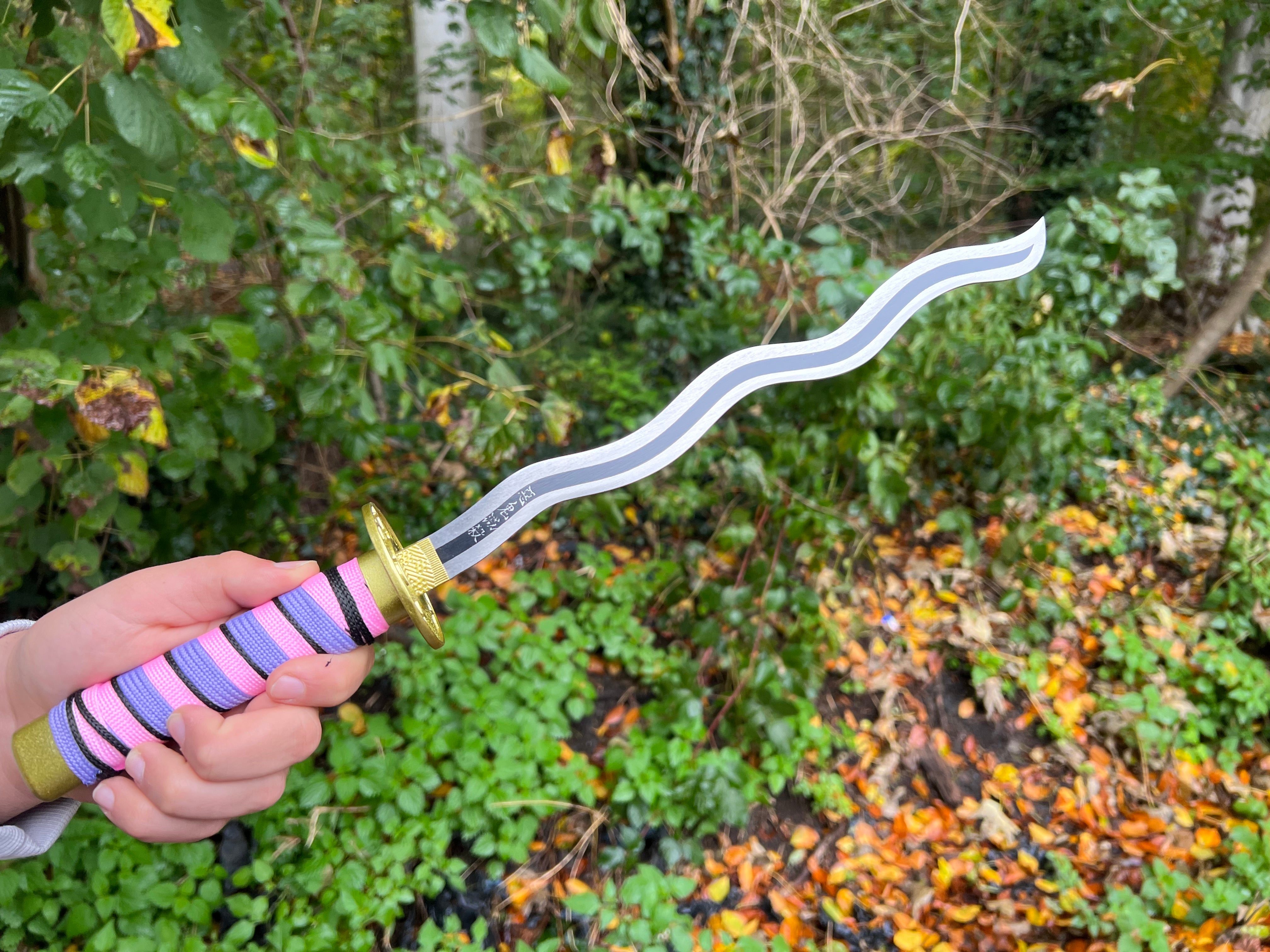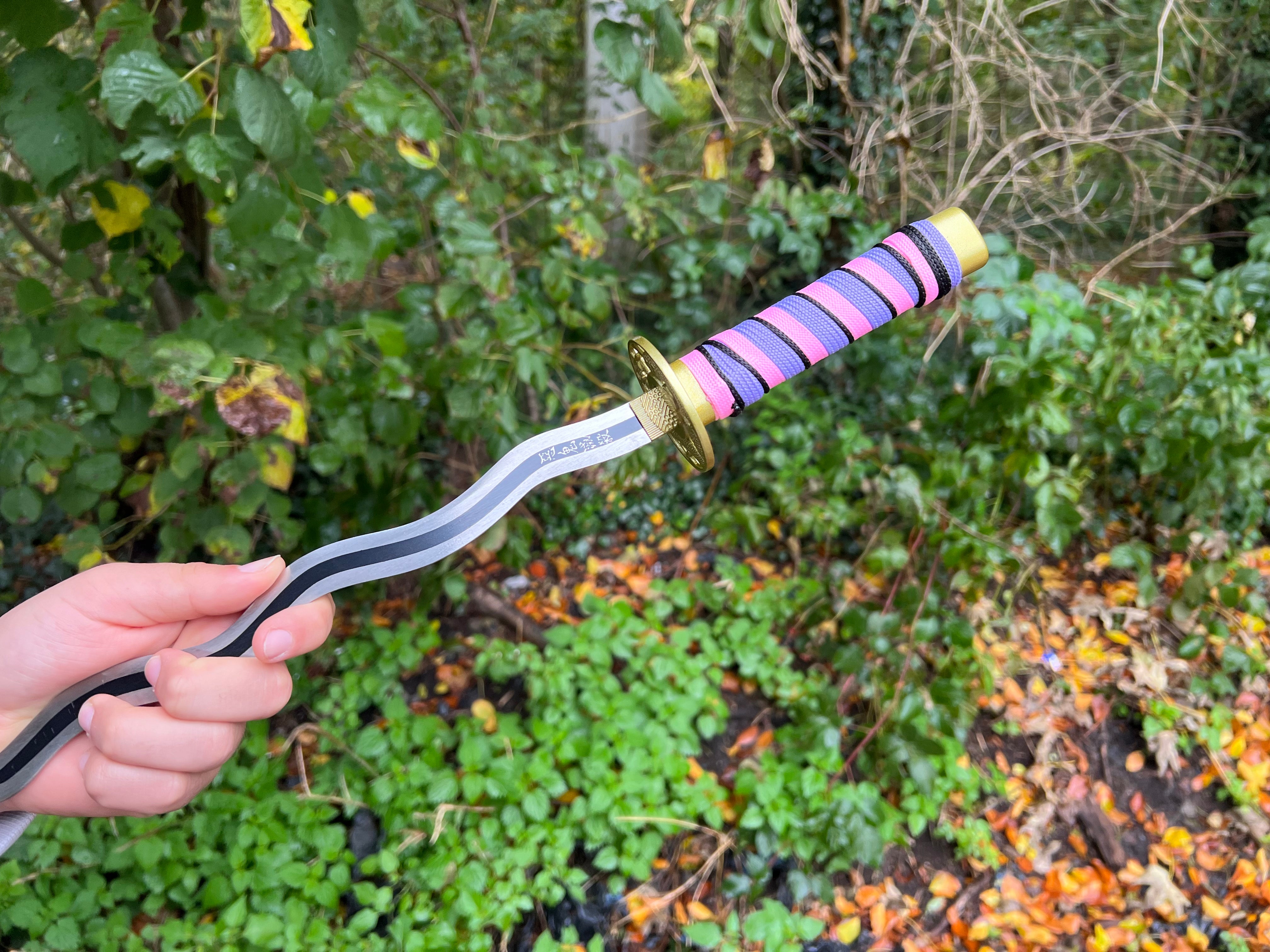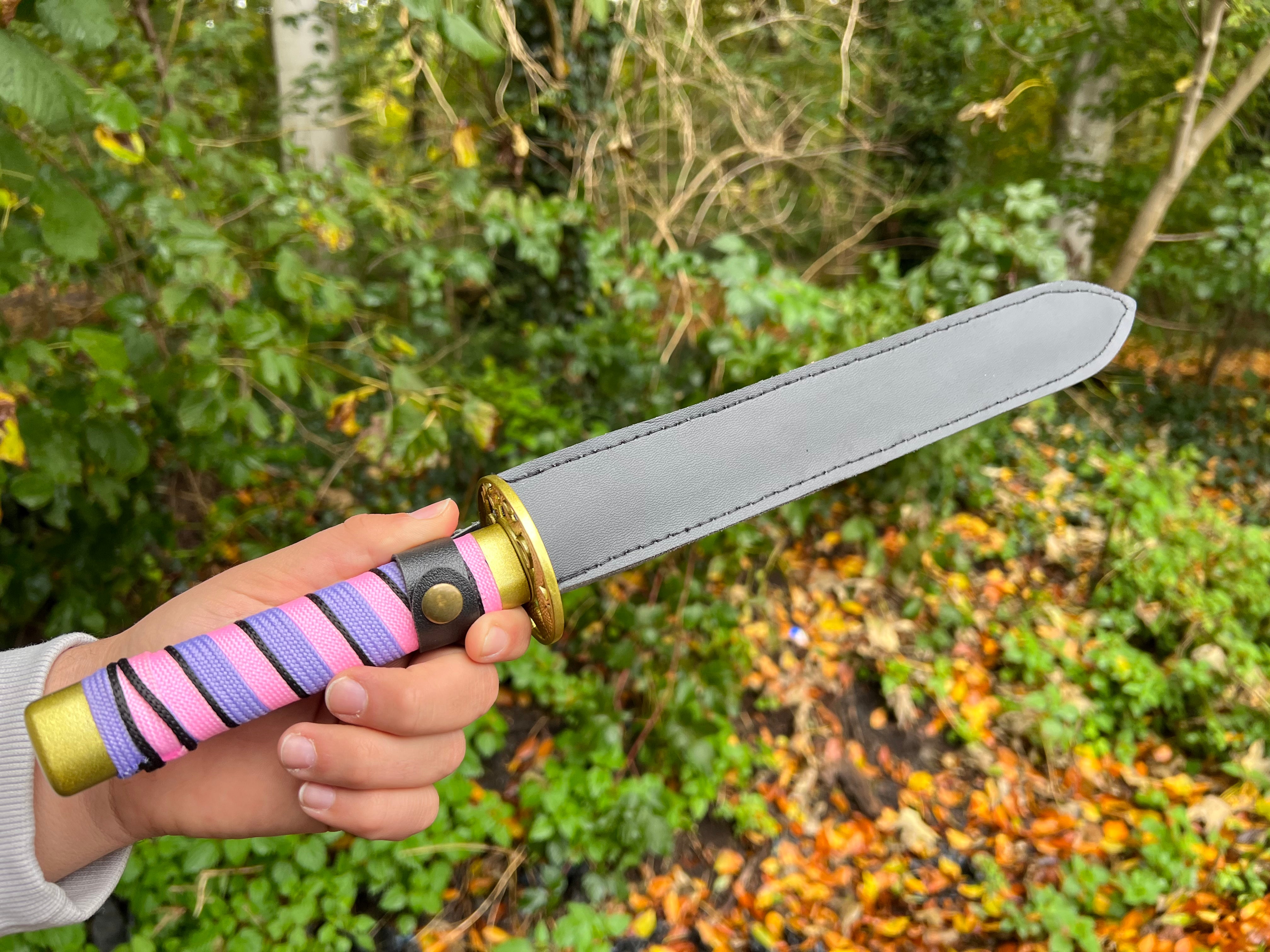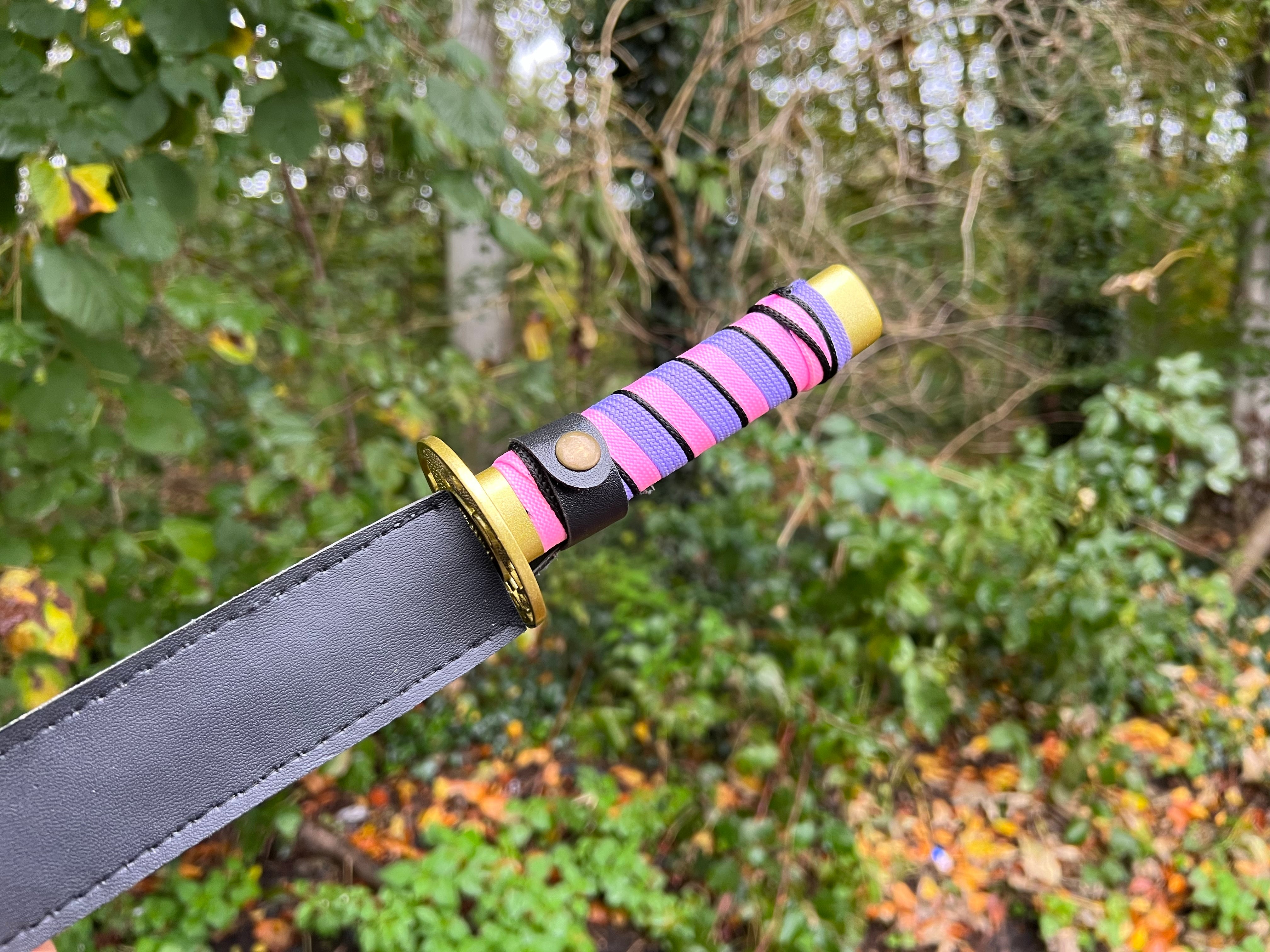 Obanai Iguras Nichirin Katana - Demon Slayer Mini Katana
---
The ornamental mini sword inspired by Obagai Iguro's sword from the anime series Kimetsu no Yaiba (Demon Slayer) is a beautiful collector's item for fans of the series. It has a blade made of high-quality carbon steel. The metal tsuba that separates the hilt from the blade is decorated with intricate decorations that give the sword an attractive appearance.
The handle is made of durable plastic, which allows for comfortable and safe handling of the sword. The leather scabbard in which the sword is kept is also decorated with beautiful ornaments and protects the blade from damage.
Overall, the sword has a length of 450 mm, with the blade being 290 mm long. Weighing 192g (248g with sheath) it is light and easy to handle. This mini sword is the perfect collectible for any Kimetsu no Yaiba fan and is sure to be a focal point in any collection.