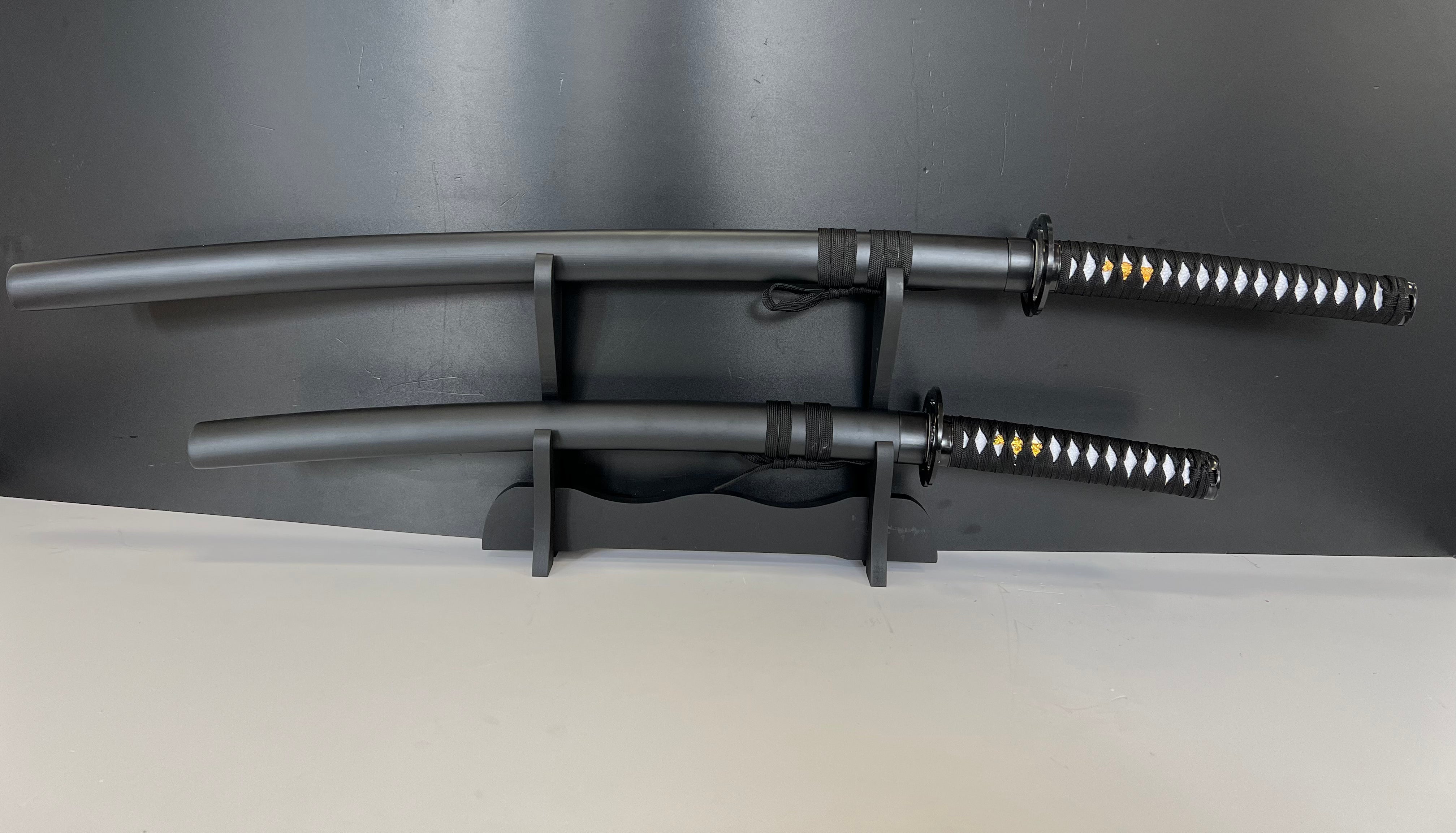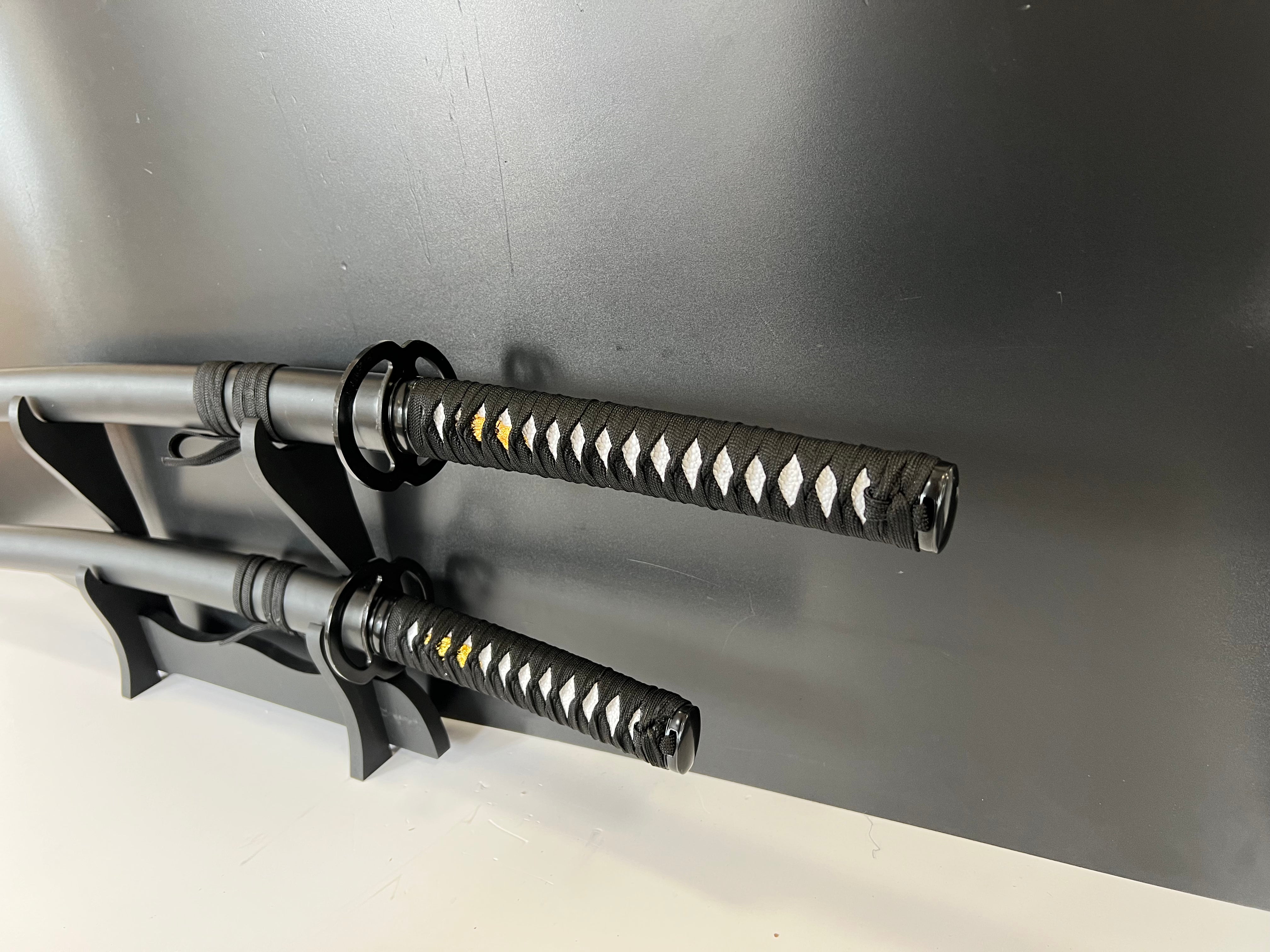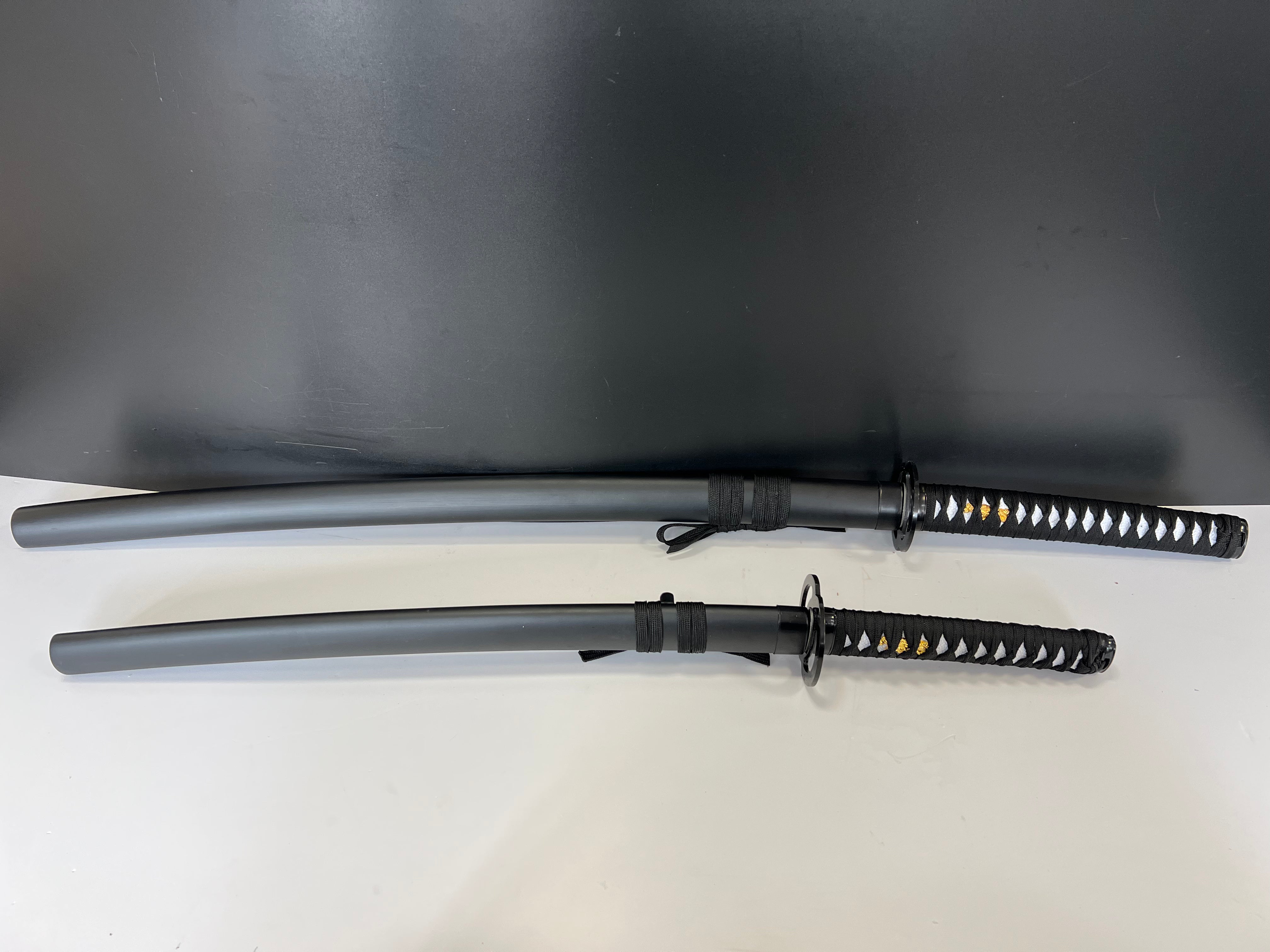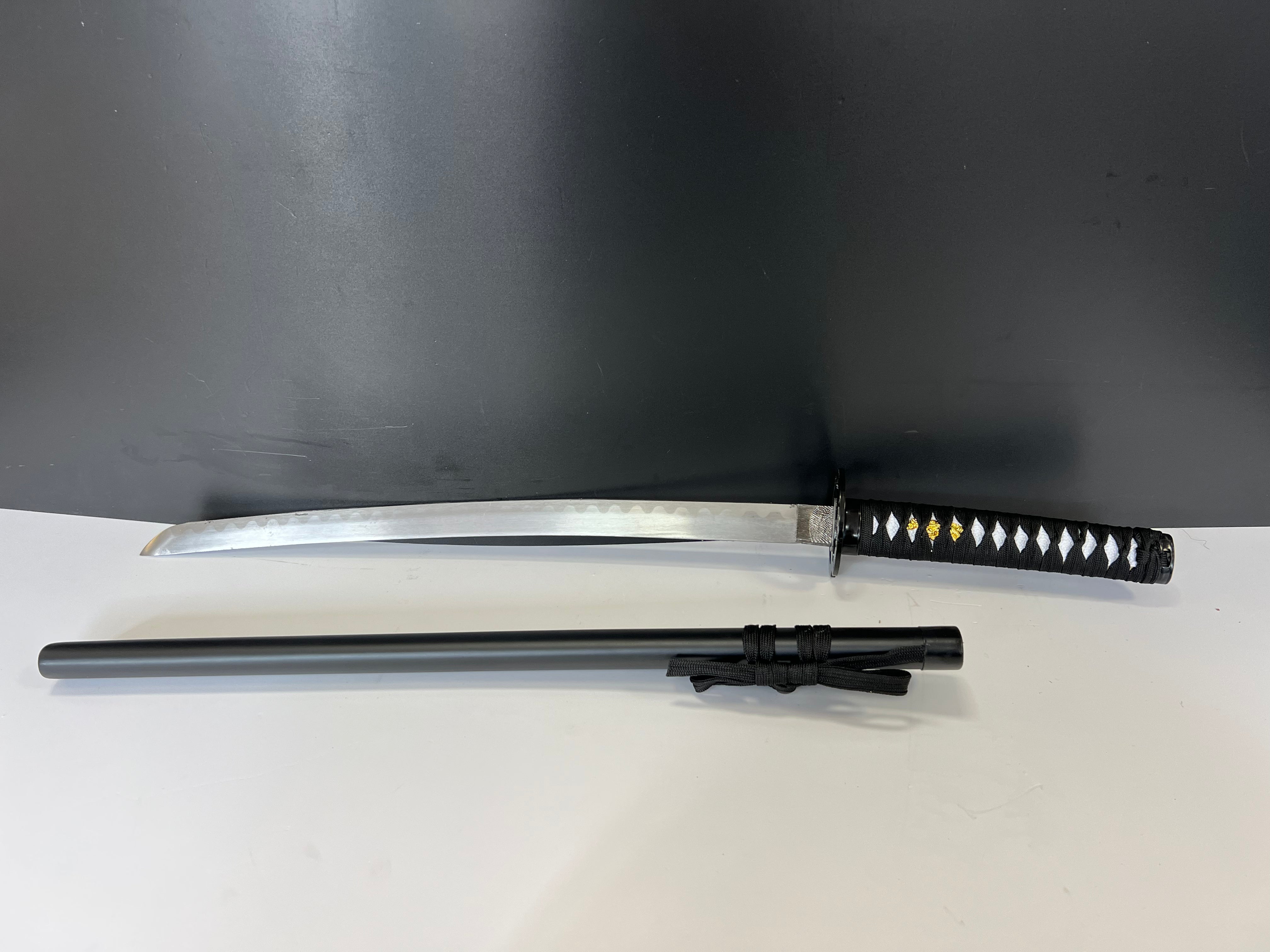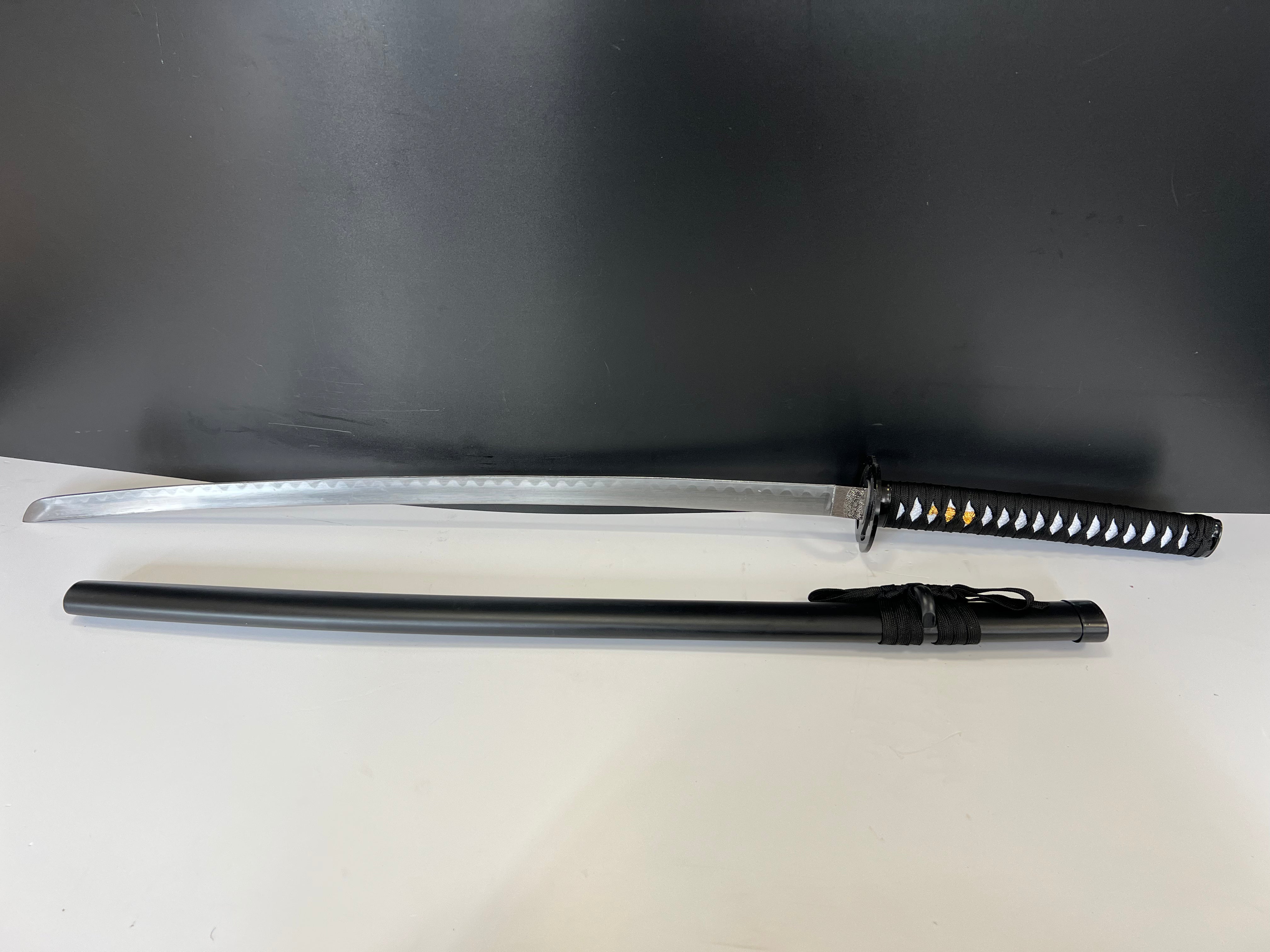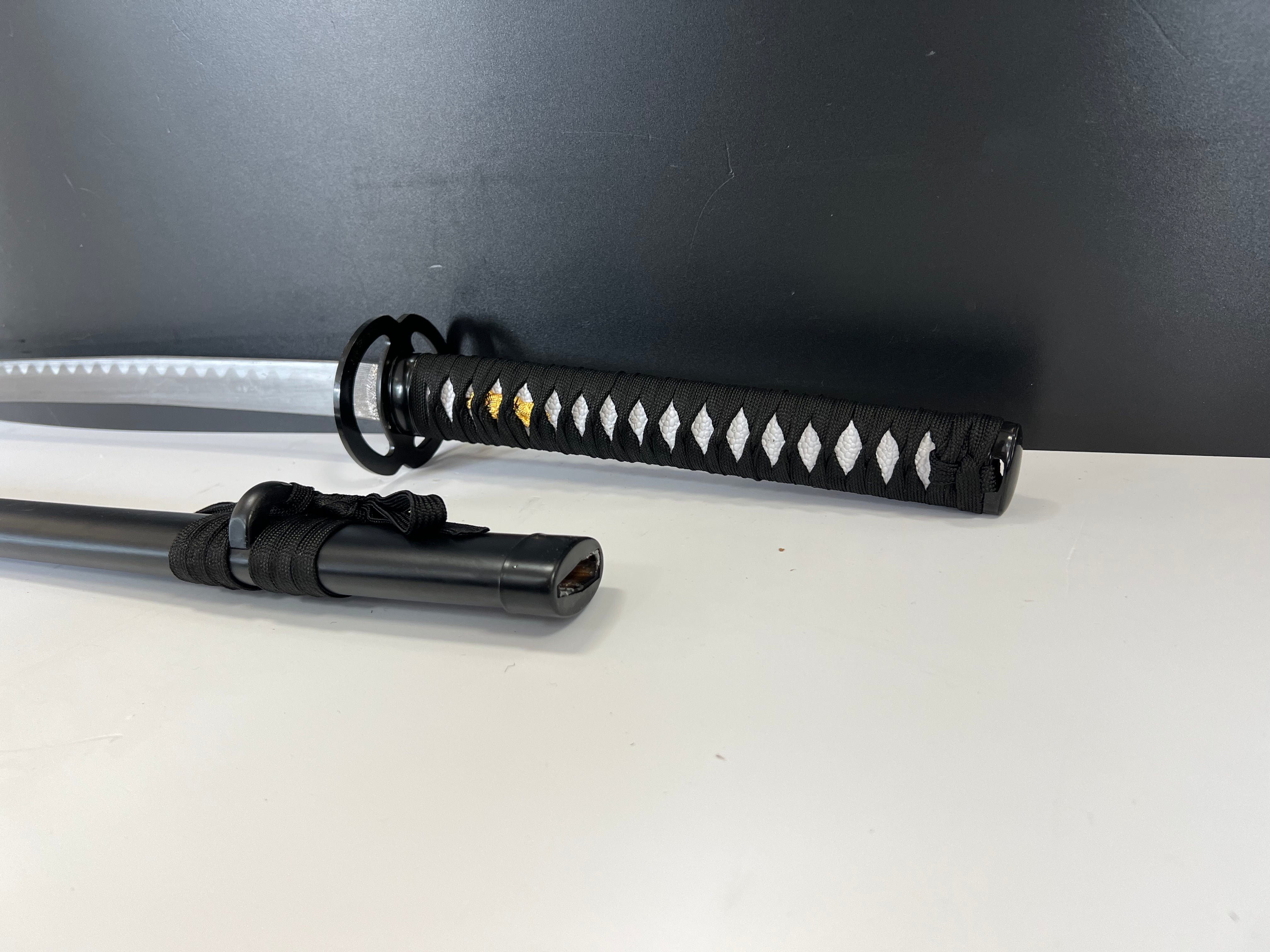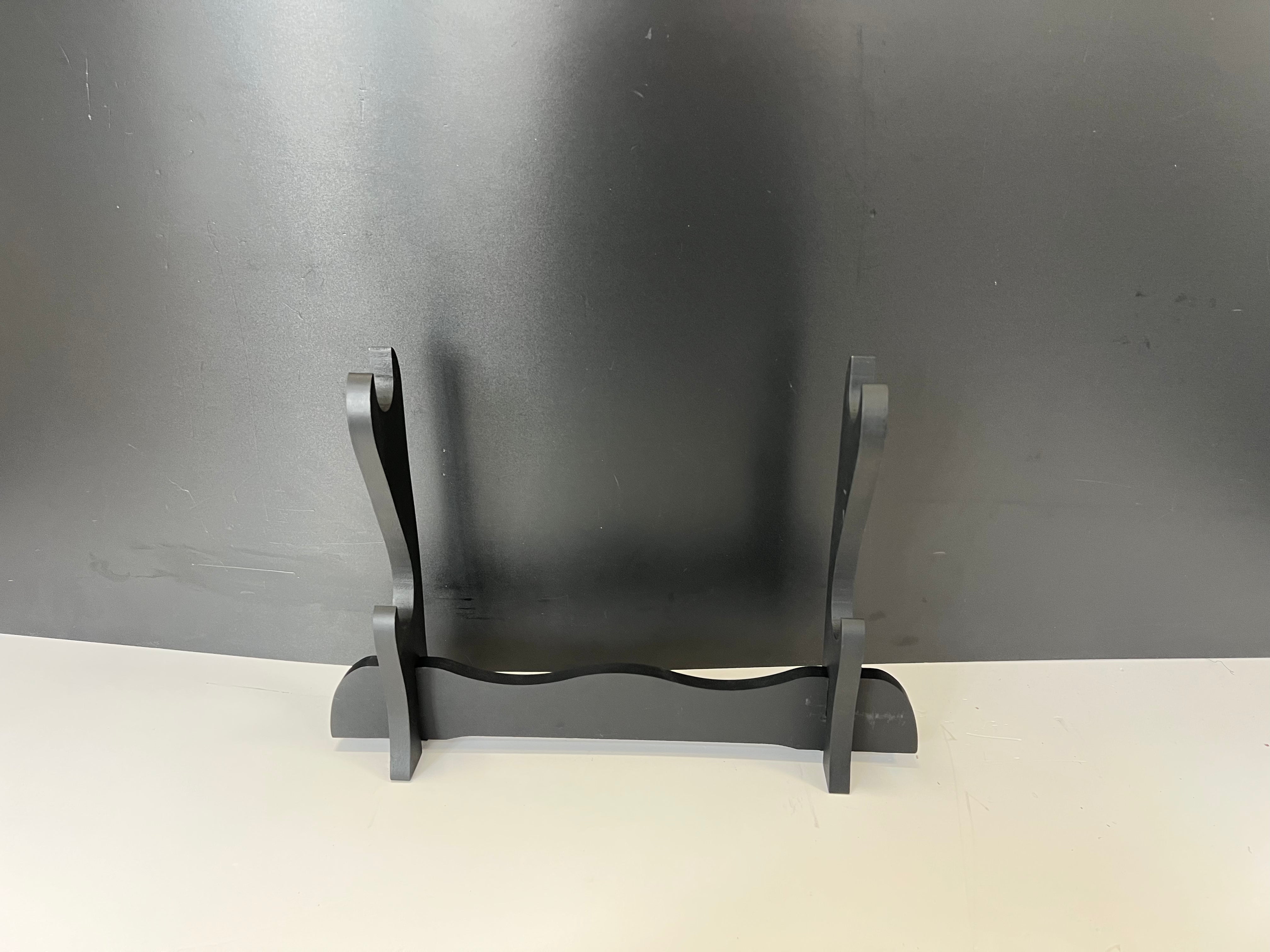 Musashi 3 piece katana set
---
A three-piece set with a Musashi Katana, a Musashi Wakizashi and a wooden stand for two swords. Musashi is the well-known double ring tsuba, which leaves an extraordinary impression. The wakizashi is a sword that is shorter than the katana and was formerly carried by every samurai in battle.
The total length of the katana is 102cm
The total length of the wakizashi is 76cm
The material of the blade is high quality carbon steel
The handle is made of hardwood and is wrapped in nylon and imitation fish skin. 
A sheath made of hardwood and black lacquer is also included
The katana is only suitable for decoration and not for use.