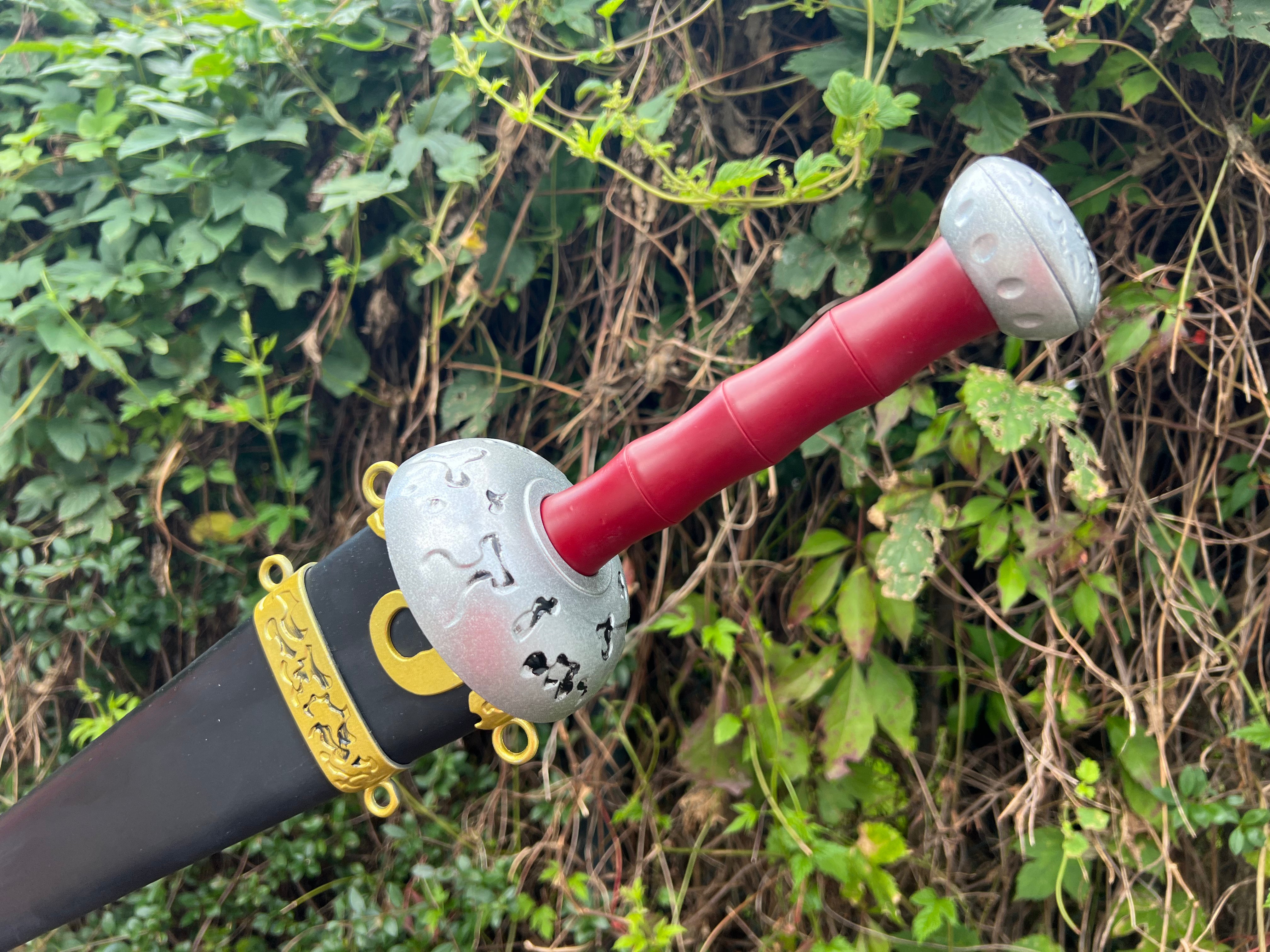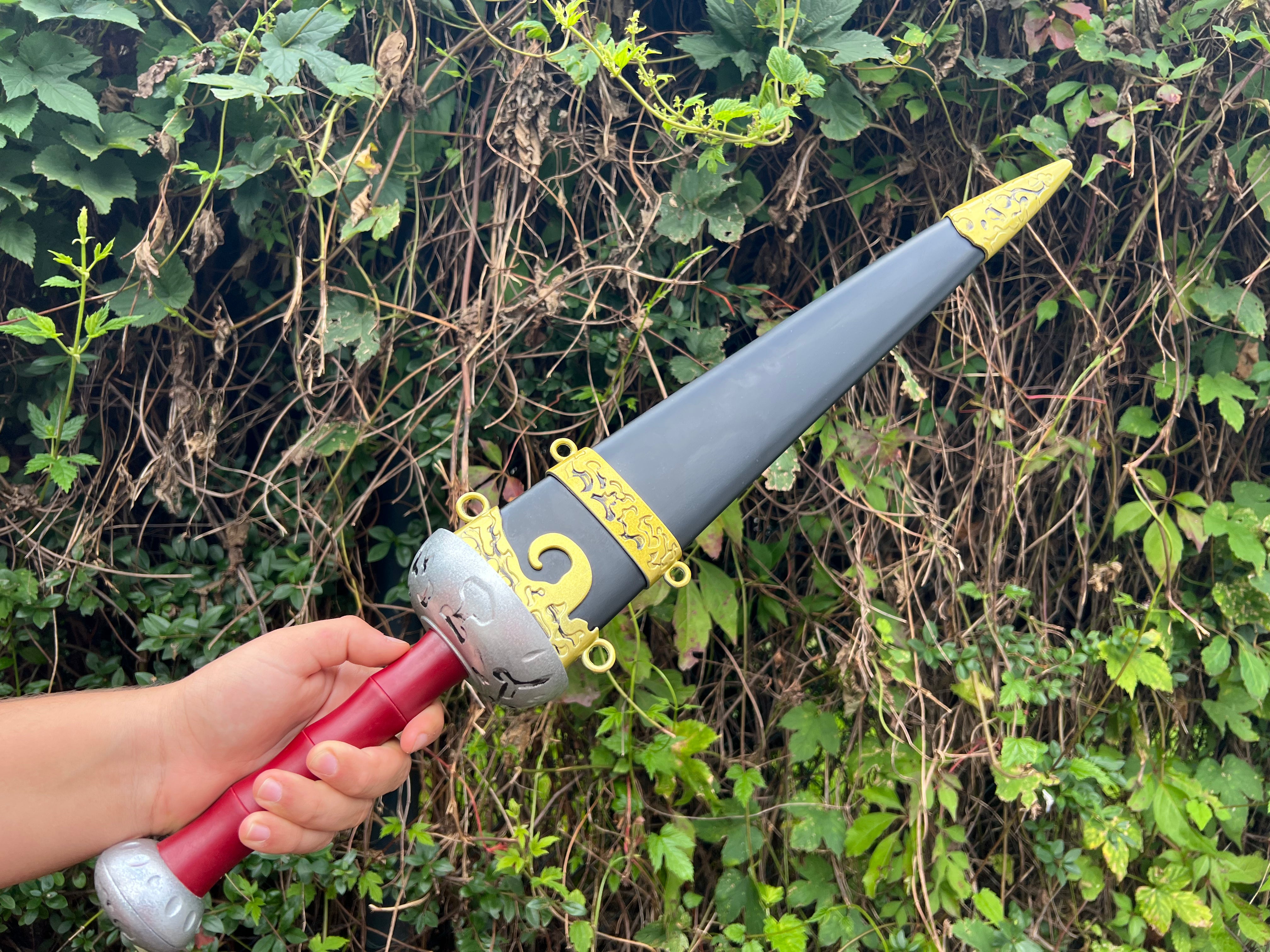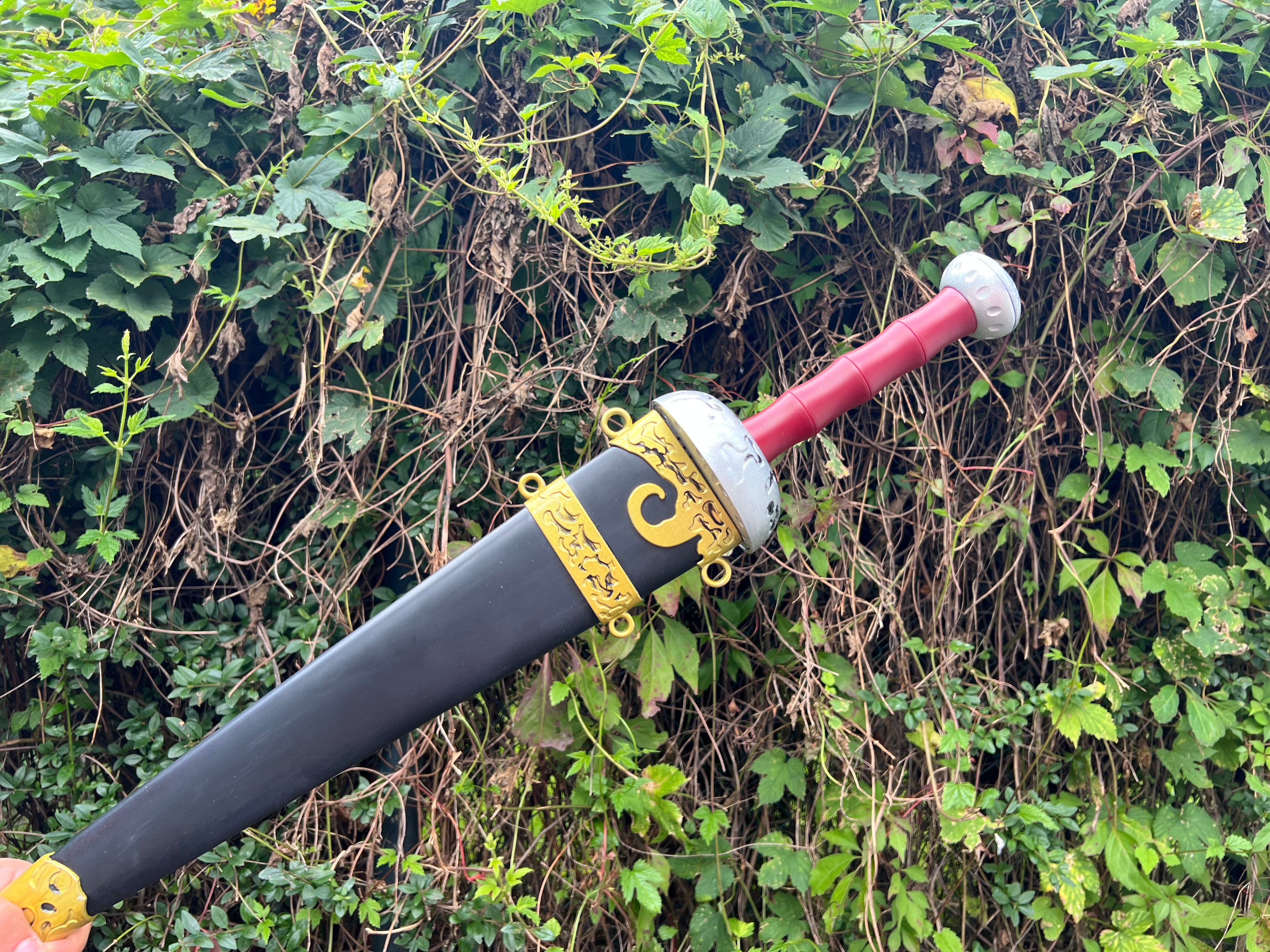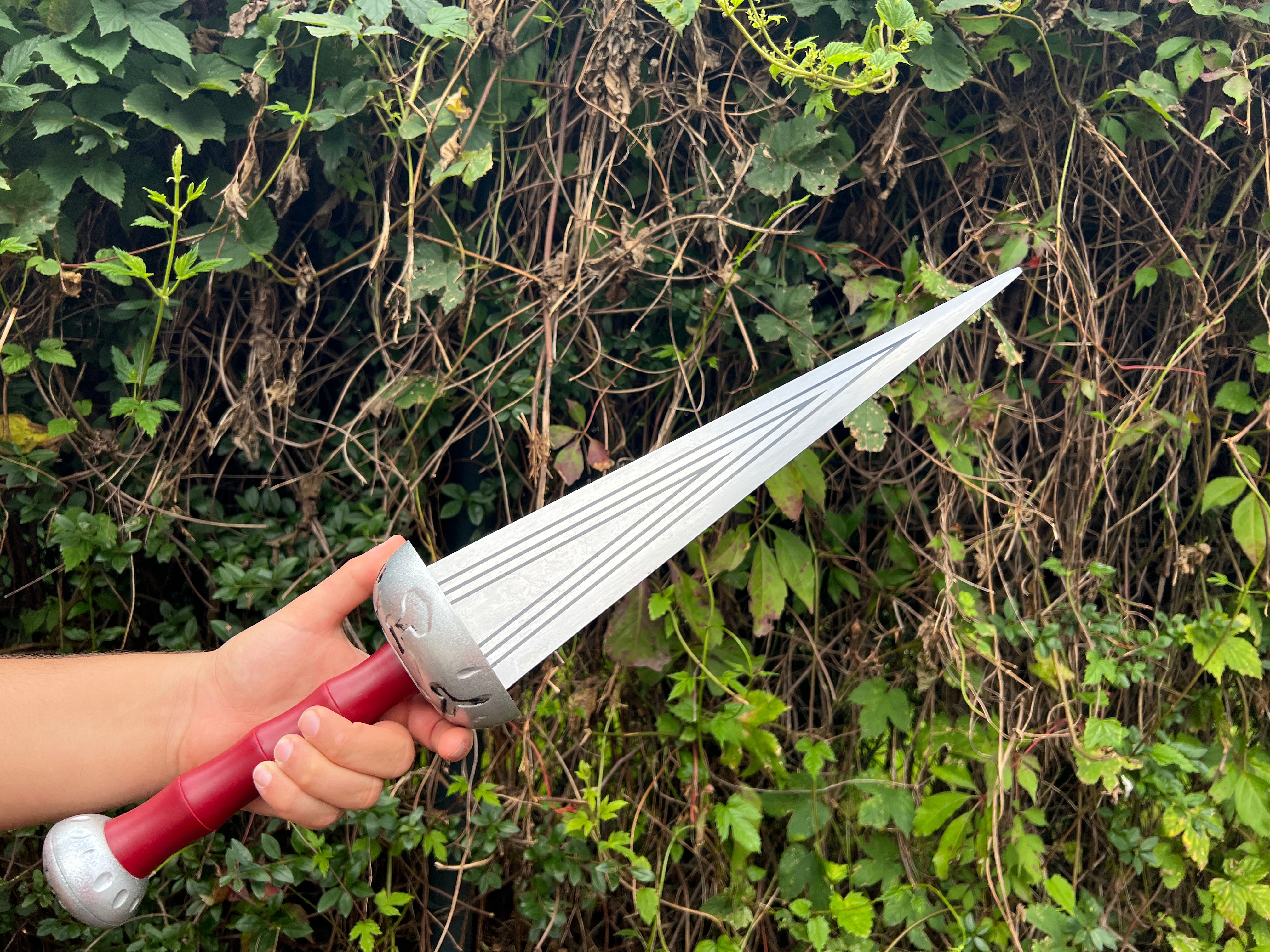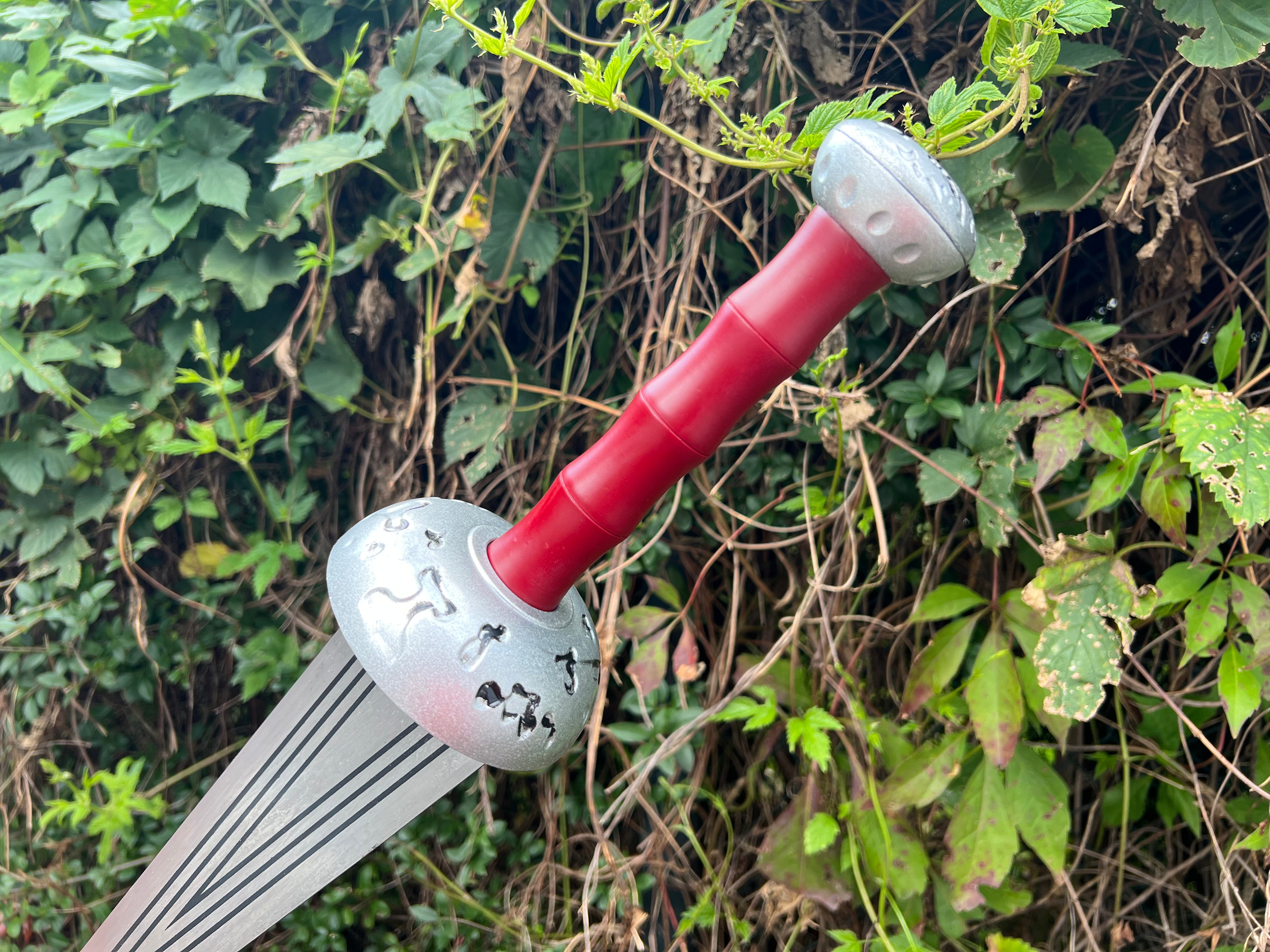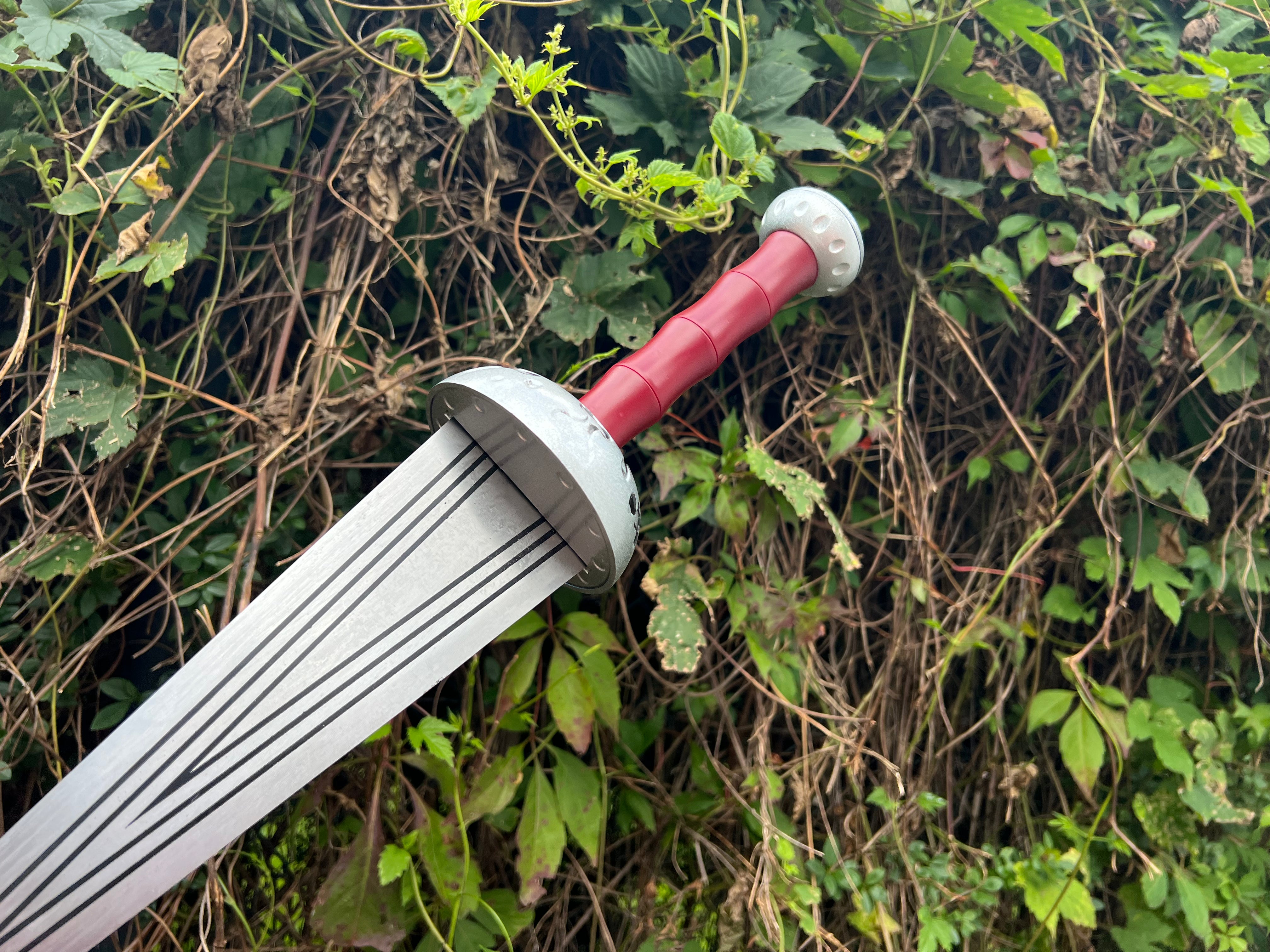 Liz's Sword-The Seven Deadly Sins
---
The Fantasy Sword, inspired by Liz's Sword from the epic anime series The Seven Deadly Sins (Nanatsu no Taizai), is an impressive piece of art that reflects the magic and adventurousness of the series. This sword embodies the strength and spirit of the characters and brings them to life in the real world.

** Properties: **

-** Inspiring design: ** This sword pays homage to Liz's sword from The Seven Deadly Sins series. With its unique and appealing design, it perfectly captures the essence of adventure and magic.

-** Carbon steel blade: ** The blade of the sword is made of high quality carbon steel. It is sharpened and has remarkable strength and durability.

-** Metallic protection and knob: ** The metal parts of the sword, including the watchman and the pommel, give it an authentic and robust look that perfectly complements the design.

-** Wooden handle: ** The handle is made of wood and allows comfortable handling of the sword. This detail emphasizes the love of authentic design.

-** Wood-metal sheath: ** The scabbard is a successful combination of wood and metal parts. She not only protects the sword, but also emphasizes the uniqueness of the design.

** Technical Details:**

-Blade: carbon steel, sharply honed
-Guard and Knauf: Metal
-Handle: wood
-Total length: 750mm (with sheath)
-Blade length: 410mm
-Weight: 1400g (with scabbard)

The Fantasy Sword, inspired by Liz's sword from The Seven Deadly Sins, is not only an impressive collector's item, but also a sign of the passion and magic of the anime world. This sword blends the fascination of the series with workmanlike precision, and it's a must-have for all The Seven Deadly Sins fans.