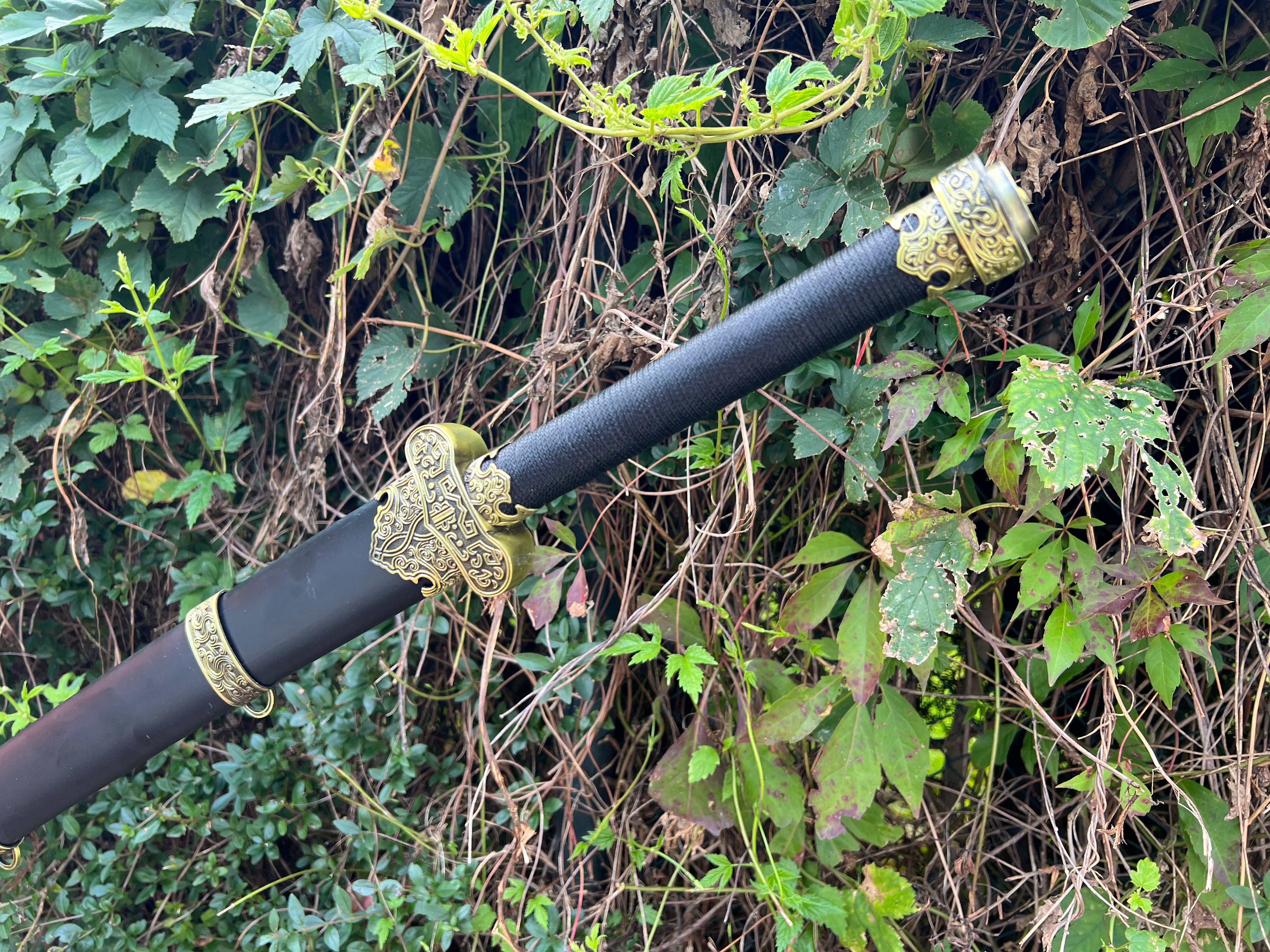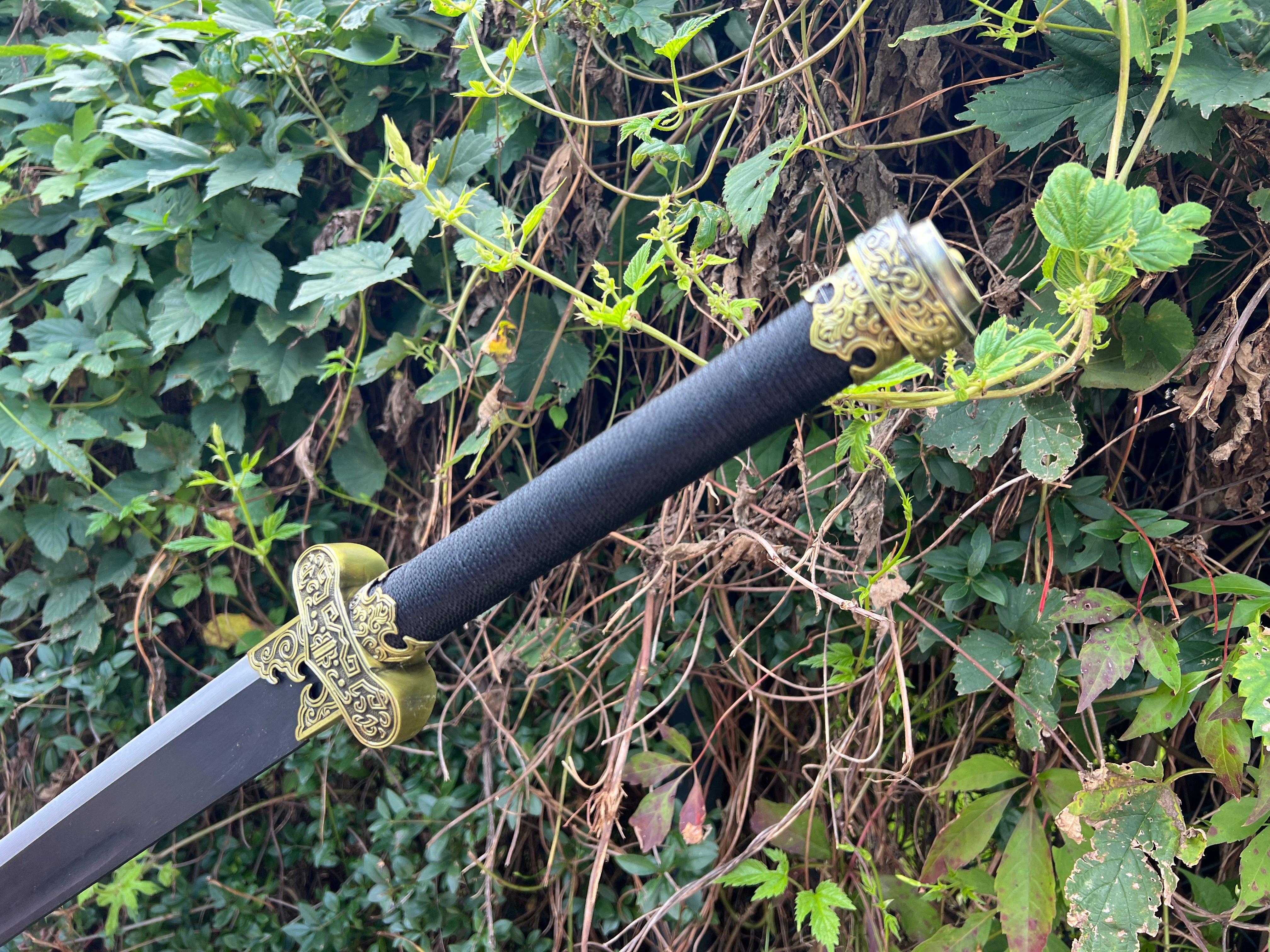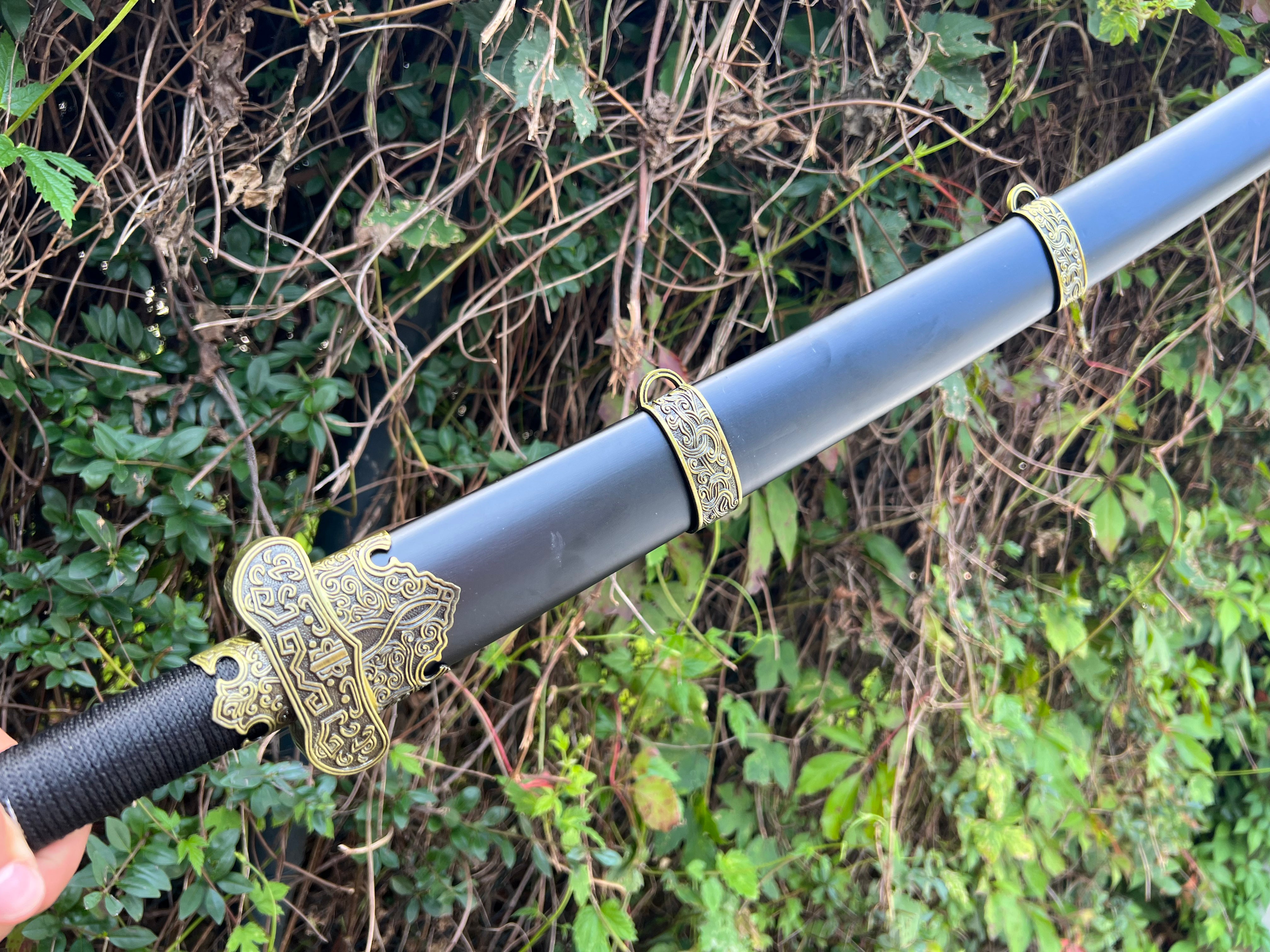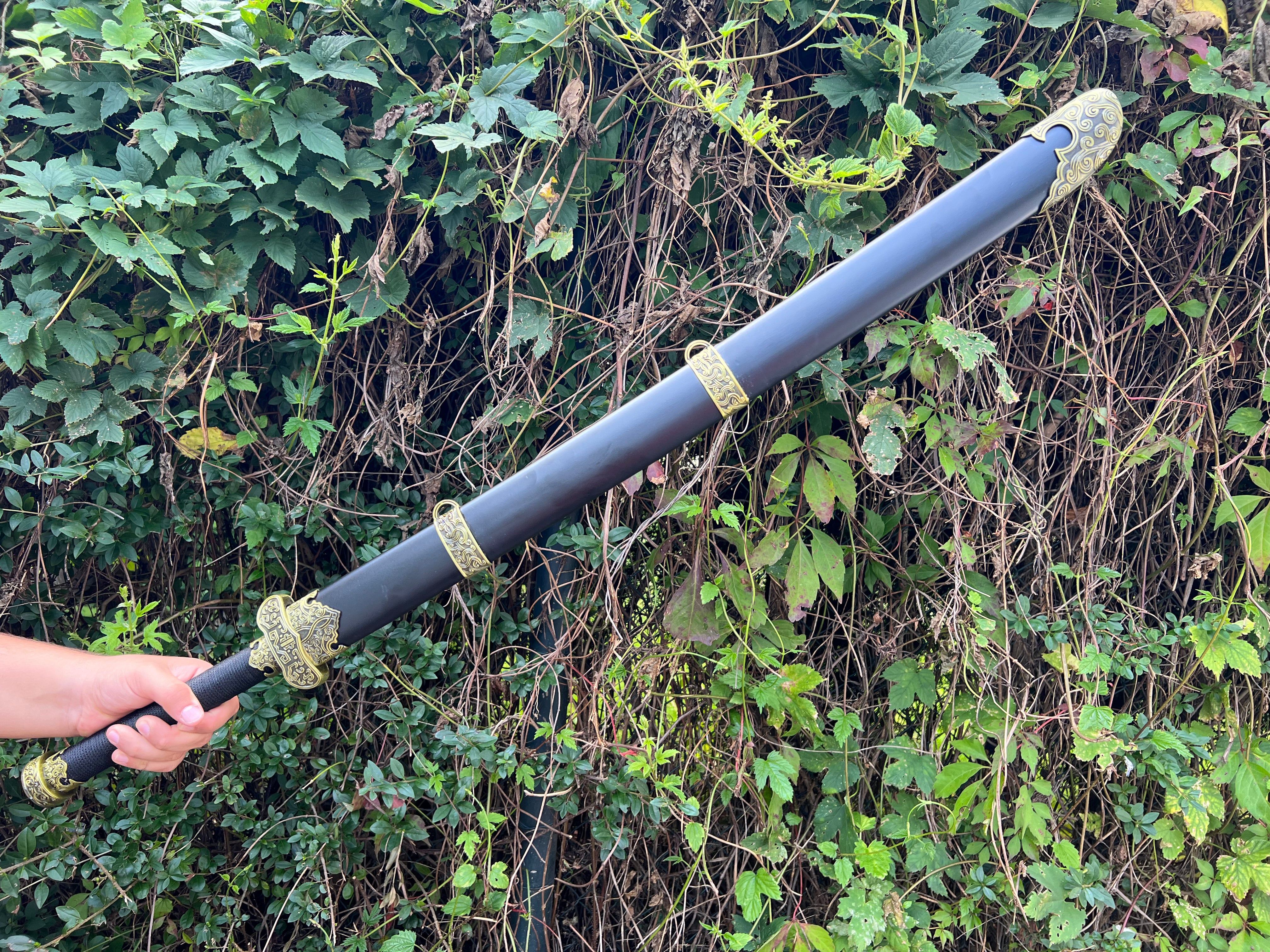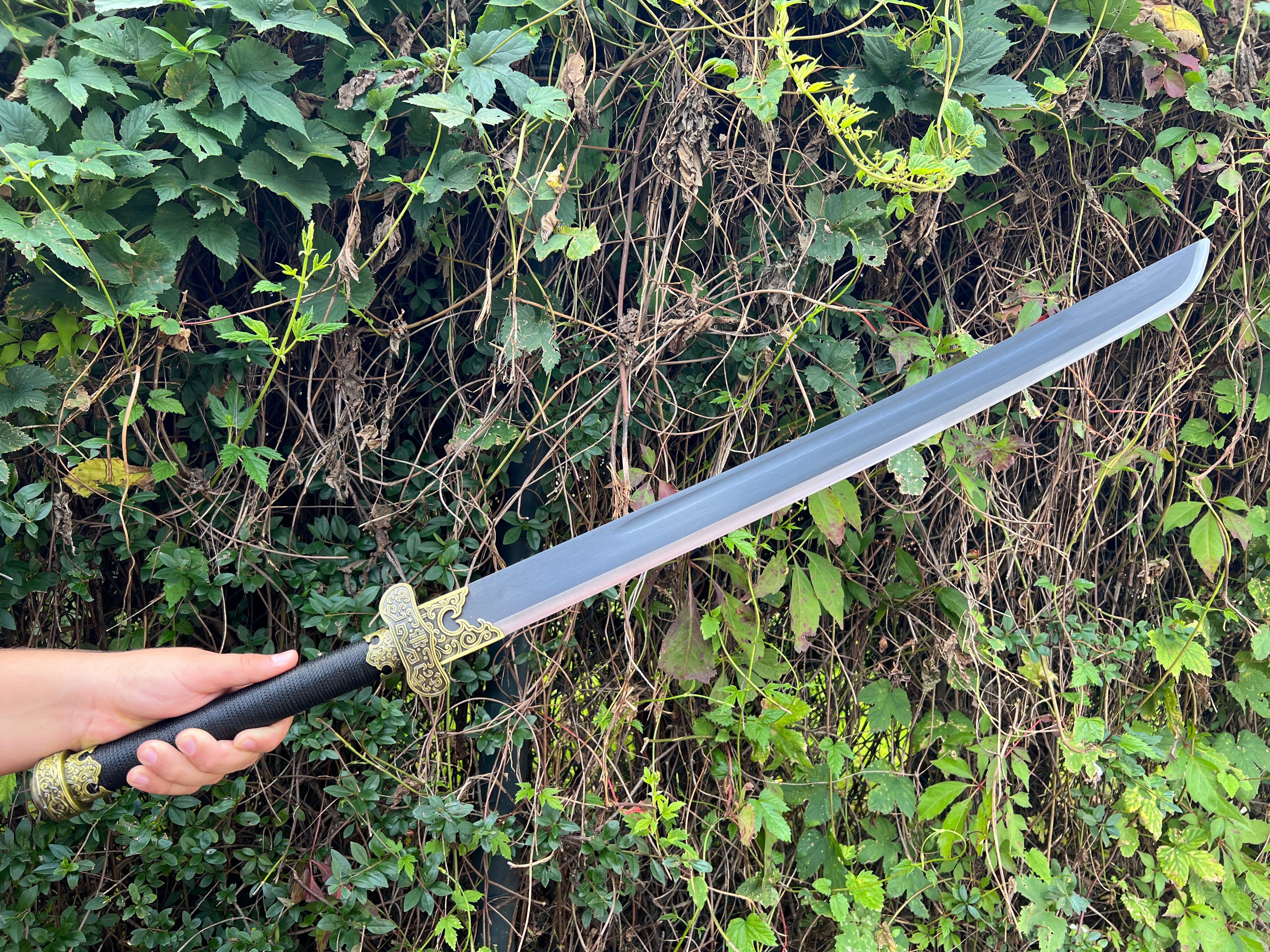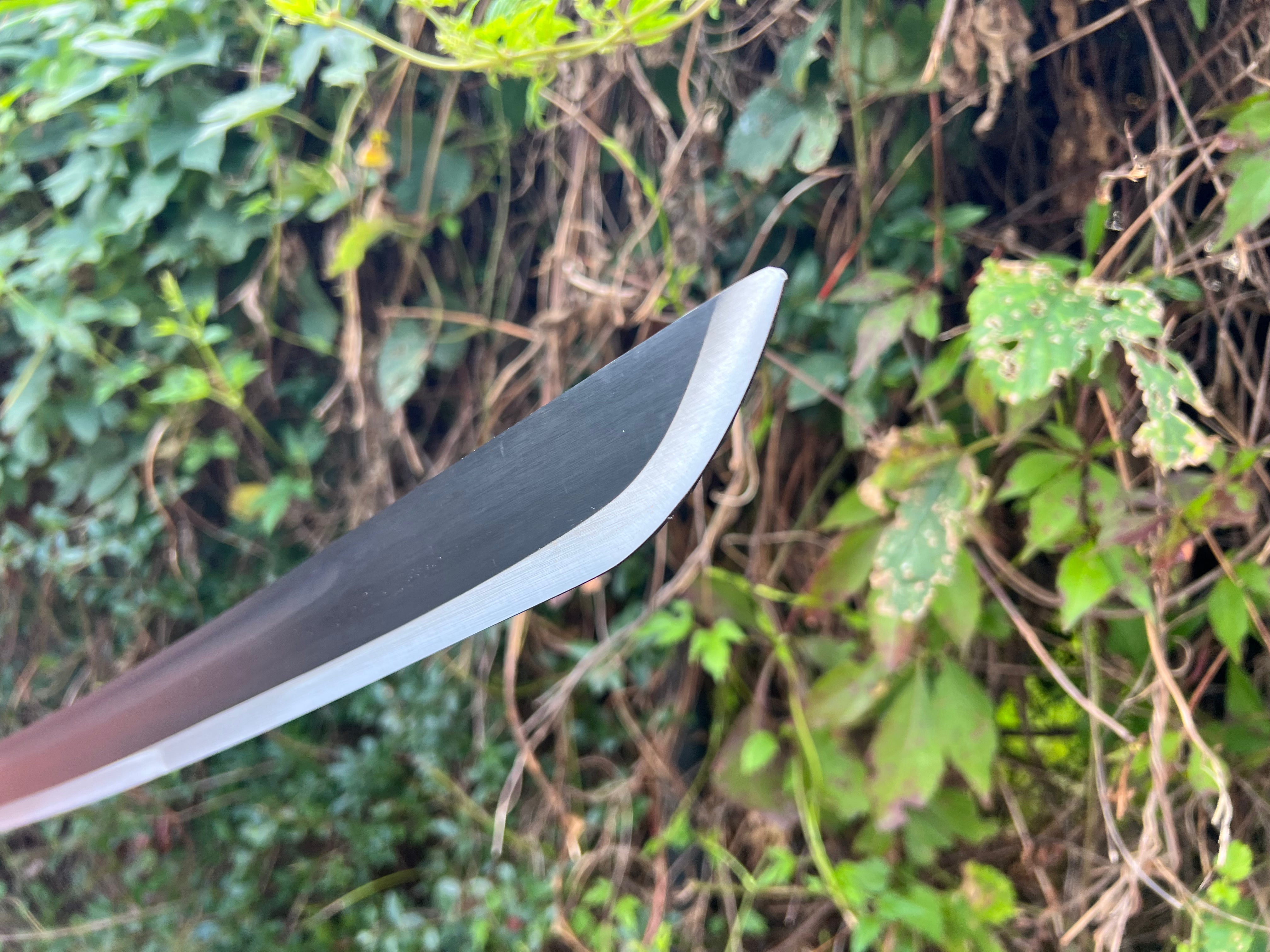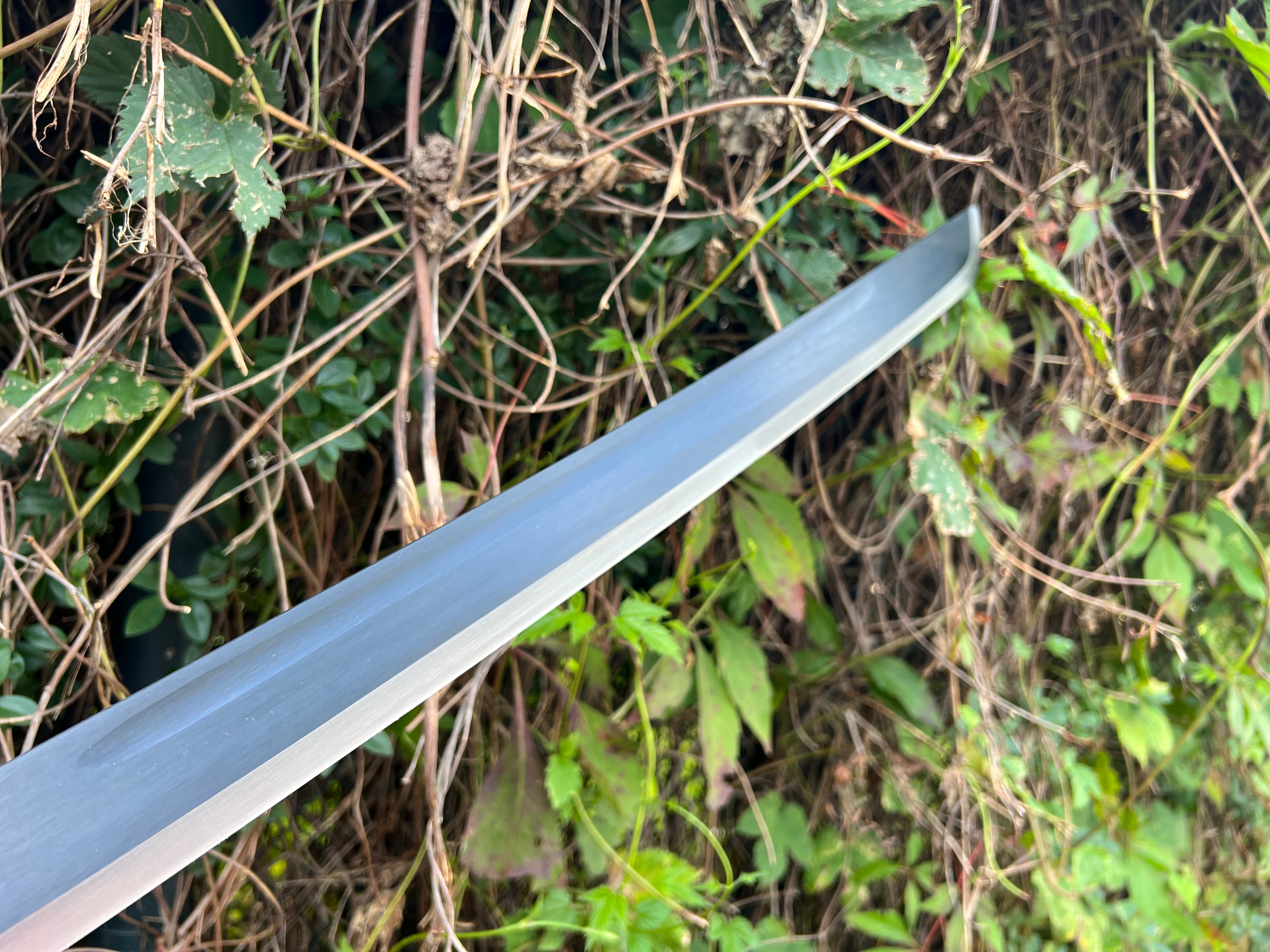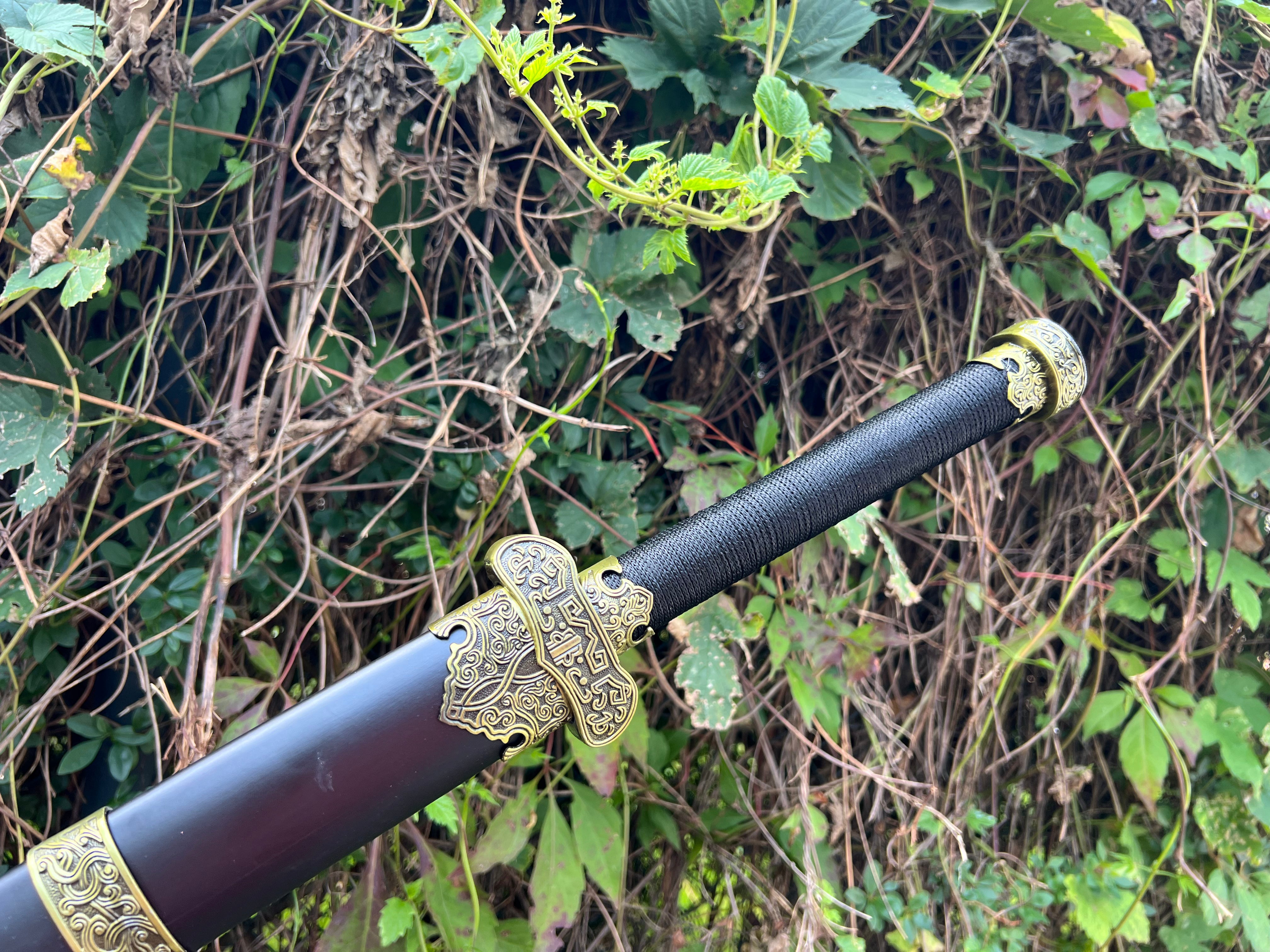 Kylin Zhan's Sword-Time Raiders
---
This impressive sword was inspired by Kylin Zhang's sword from the series "Time Raiders" and is a real piece of jewelry.

** Besonde Merkmale:**

-** Carbon Steel Blade: ** The blade is made of high quality carbon steel, which not only looks authentic, but also has high strength.

-** Wooden handle and sheath: ** The handle and sheath are made of wood and carefully designed to perfectly capture the character of the sword.

-** Metal Guard: ** The metal guard not only complements the design of the sword, but also gives it an extra touch of authenticity.

** Technical Details:**

-Blade length: 700mm
-Total length: 1000mm

This sword is more than just a tribute to the series "Time Raiders". It is a work of art that captures the essence of the original and at the same time serves as an impressive decorative element. Whether you're a fan of the series or just looking for an eye-catching decorative piece, this sword will definitely attract attention and reflect your passion for adventure and imagination.