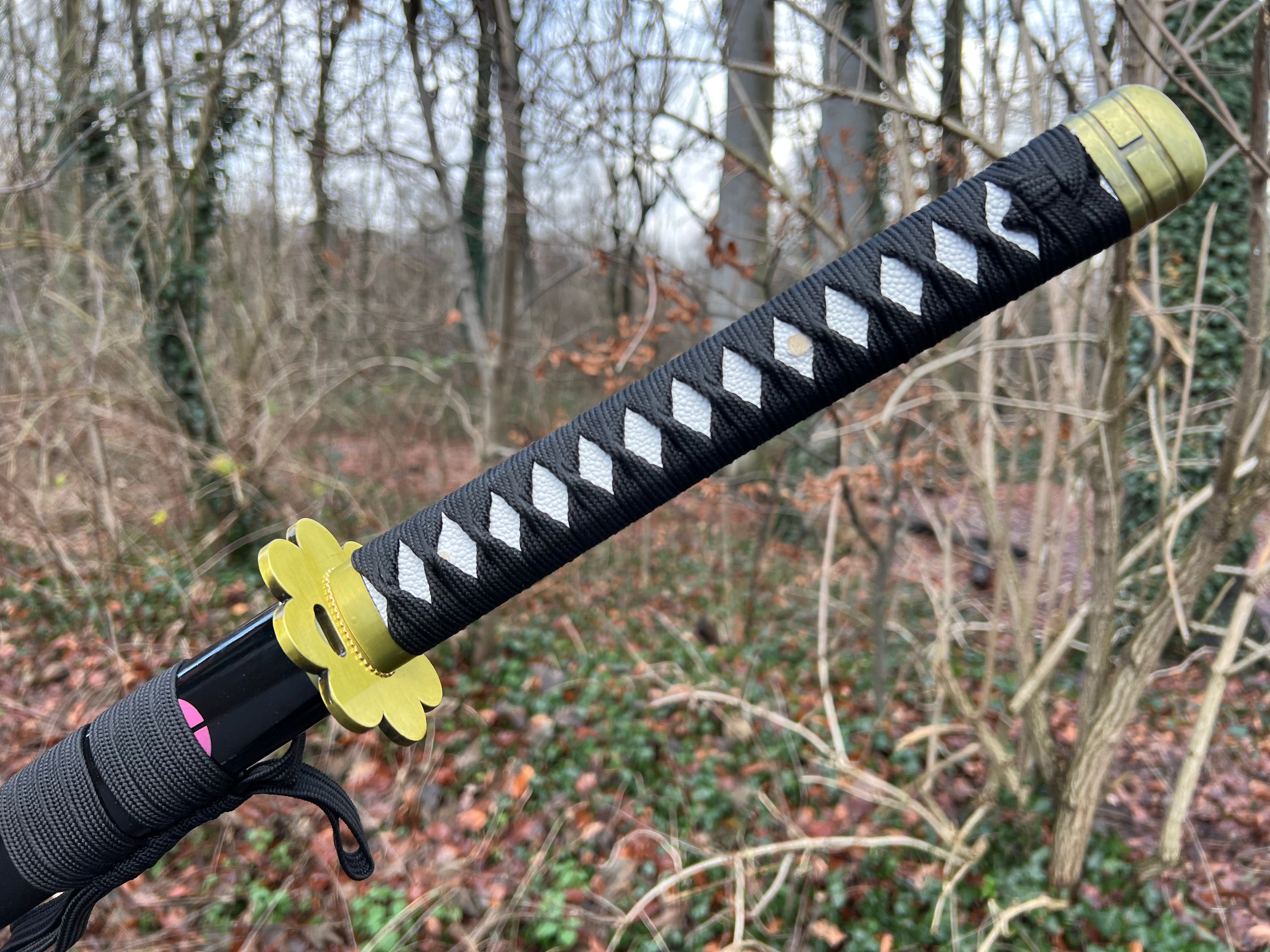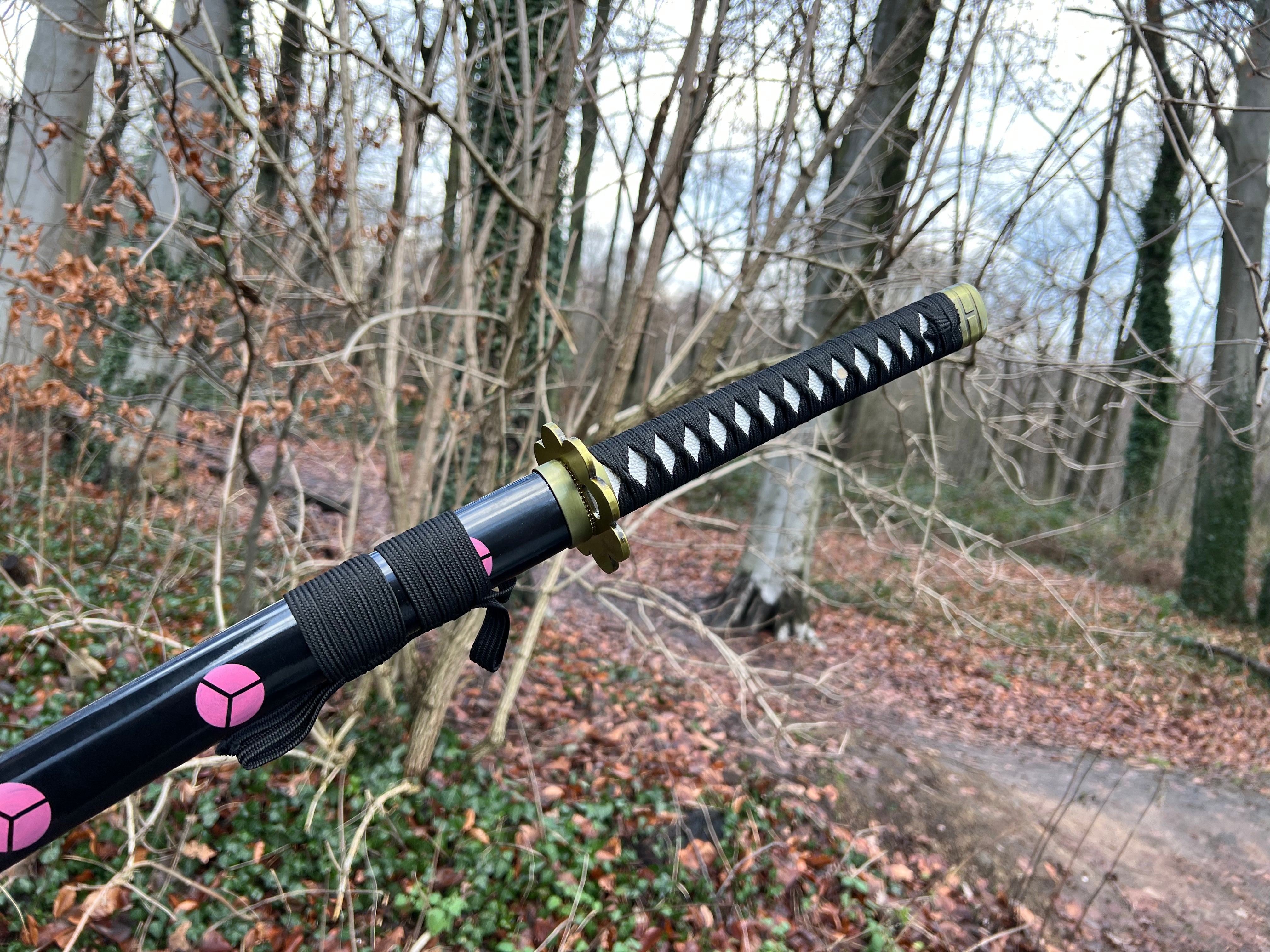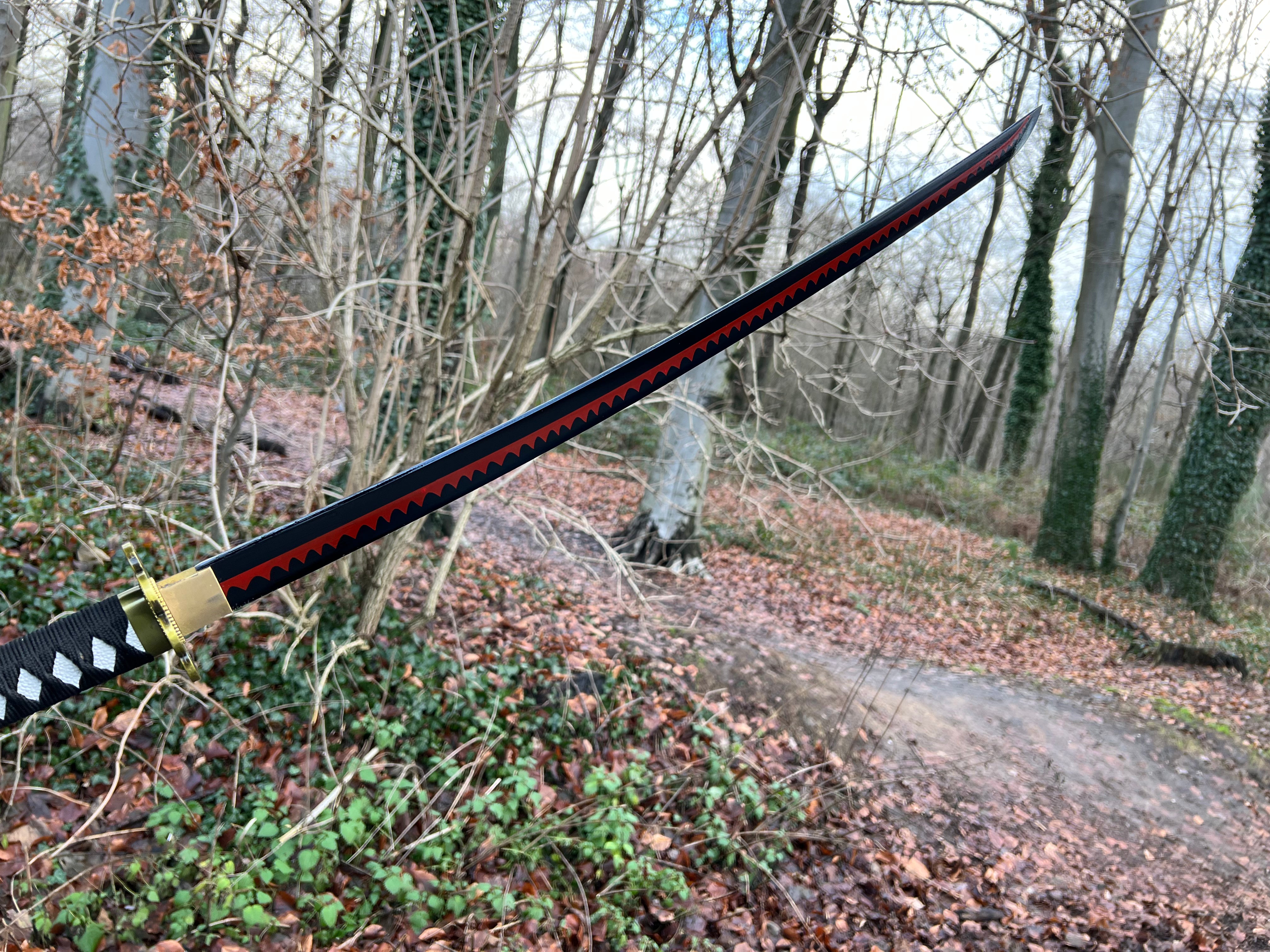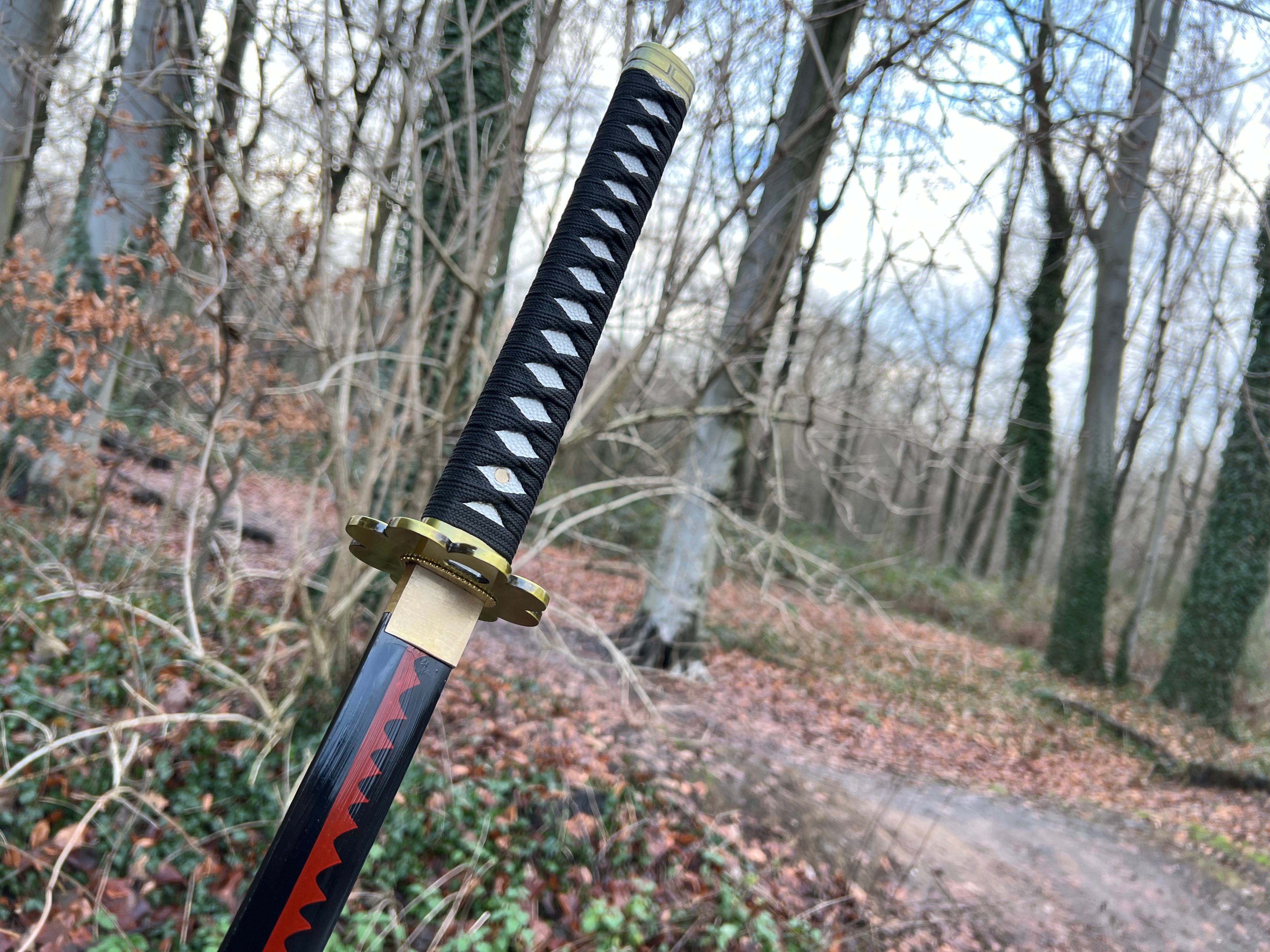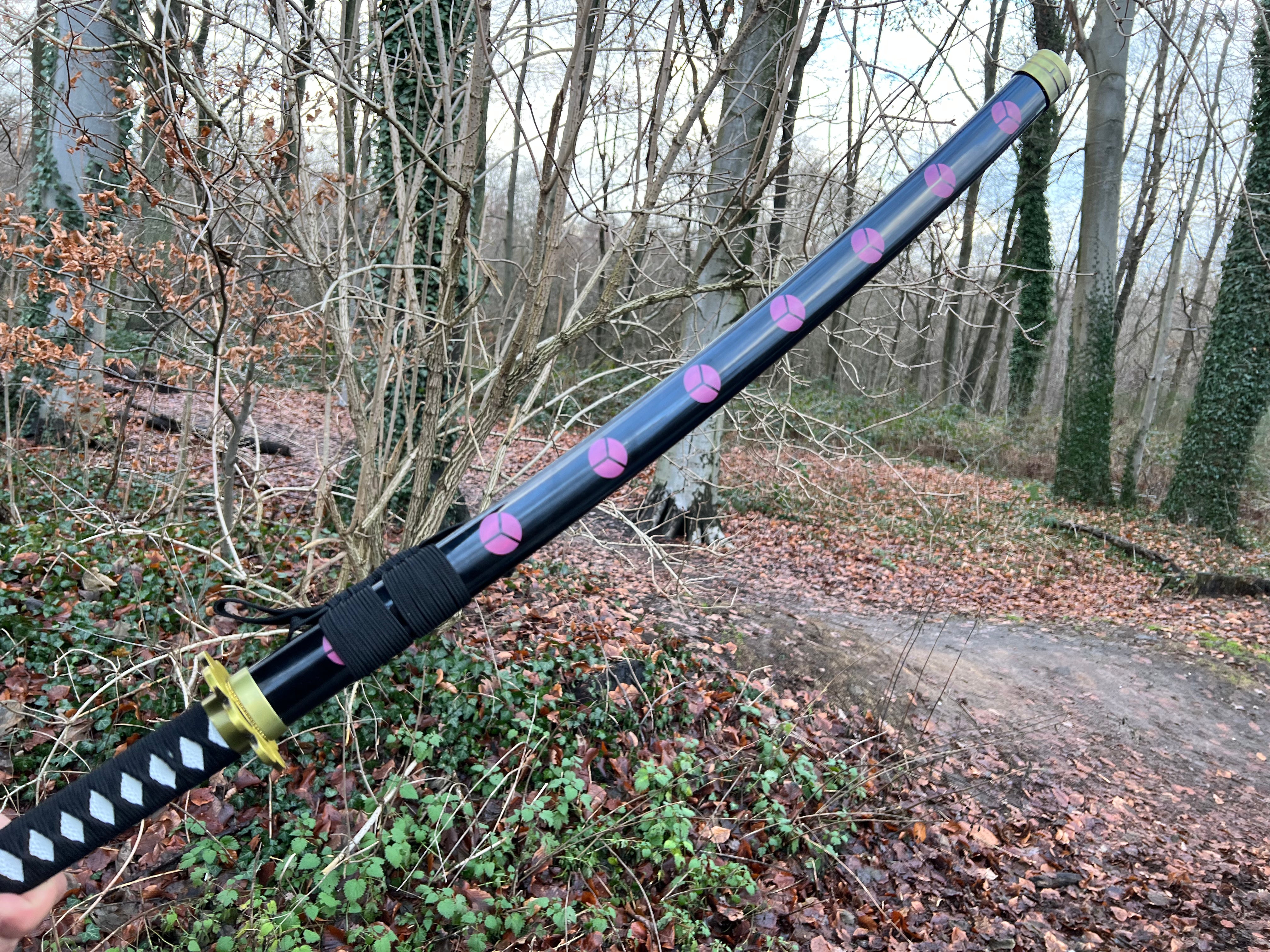 Practical Longquan Hand Forged Shusui Katana by Zoro - One Piece
---
 Used by the famous swordsman Zoro in the popular anime and manga series One Piece, the Shusui Katana is a rare and powerful weapon. It is famous for its sharpness and unmatched cutting ability, forged by legendary blacksmith Tenguyama Hitetsu. Crafted from high performance manganese steel, this Shusui Katana is a true masterpiece and a must have for any One Piece collector and fan.
Each Shusui Katana is handcrafted with the sword being forged and tempered to ensure its strength and durability. The blade itself is 72cm long and 3.2cm wide, with a thickness of 0.7cm. The hilt is 26cm long and the total length of the sword is 105cm. The sword weighs 1.4kg and is therefore well balanced and easy to wield.
The Shusui Katana comes with a solid lacquered wood sheath for protection and a cloth pouch for easy portability. It is a beautiful and functional weapon that any aspiring swordsman would be proud to own. Order your own Shusui Katana from Zoro now and become a master of the sword arts.
Purchase only from the age of 18!!! When purchasing, please send proof of age to the email from the order confirmation.