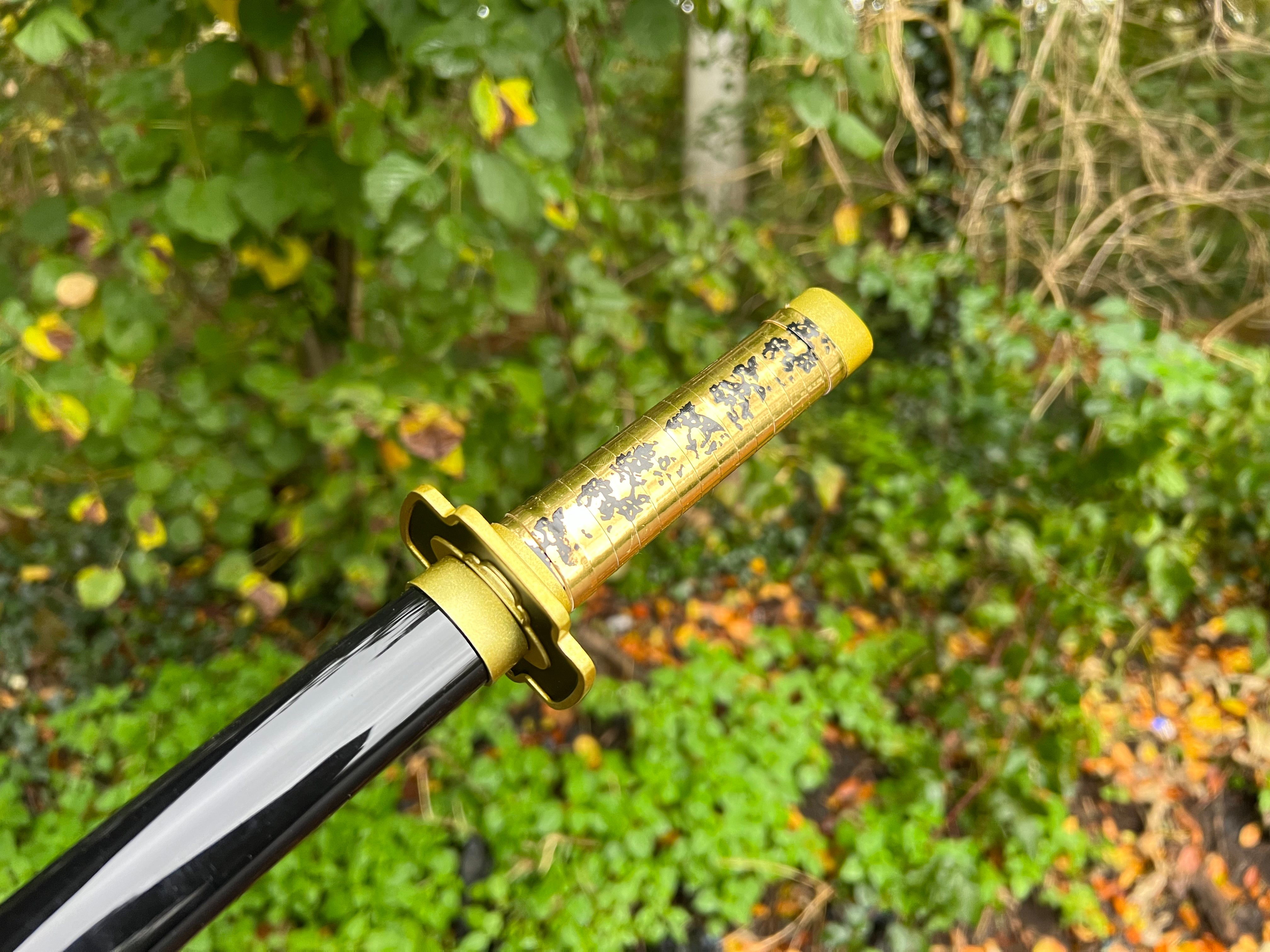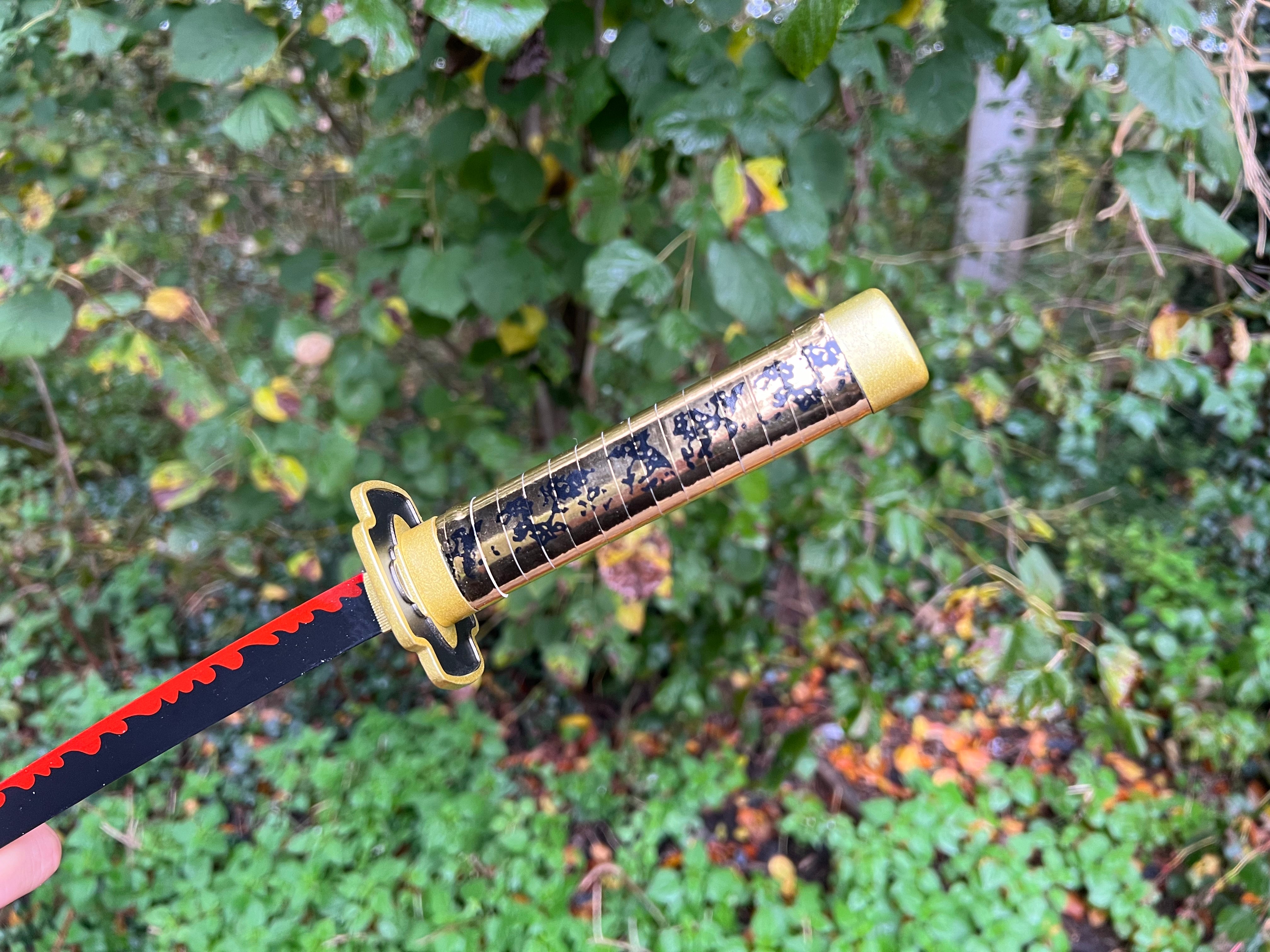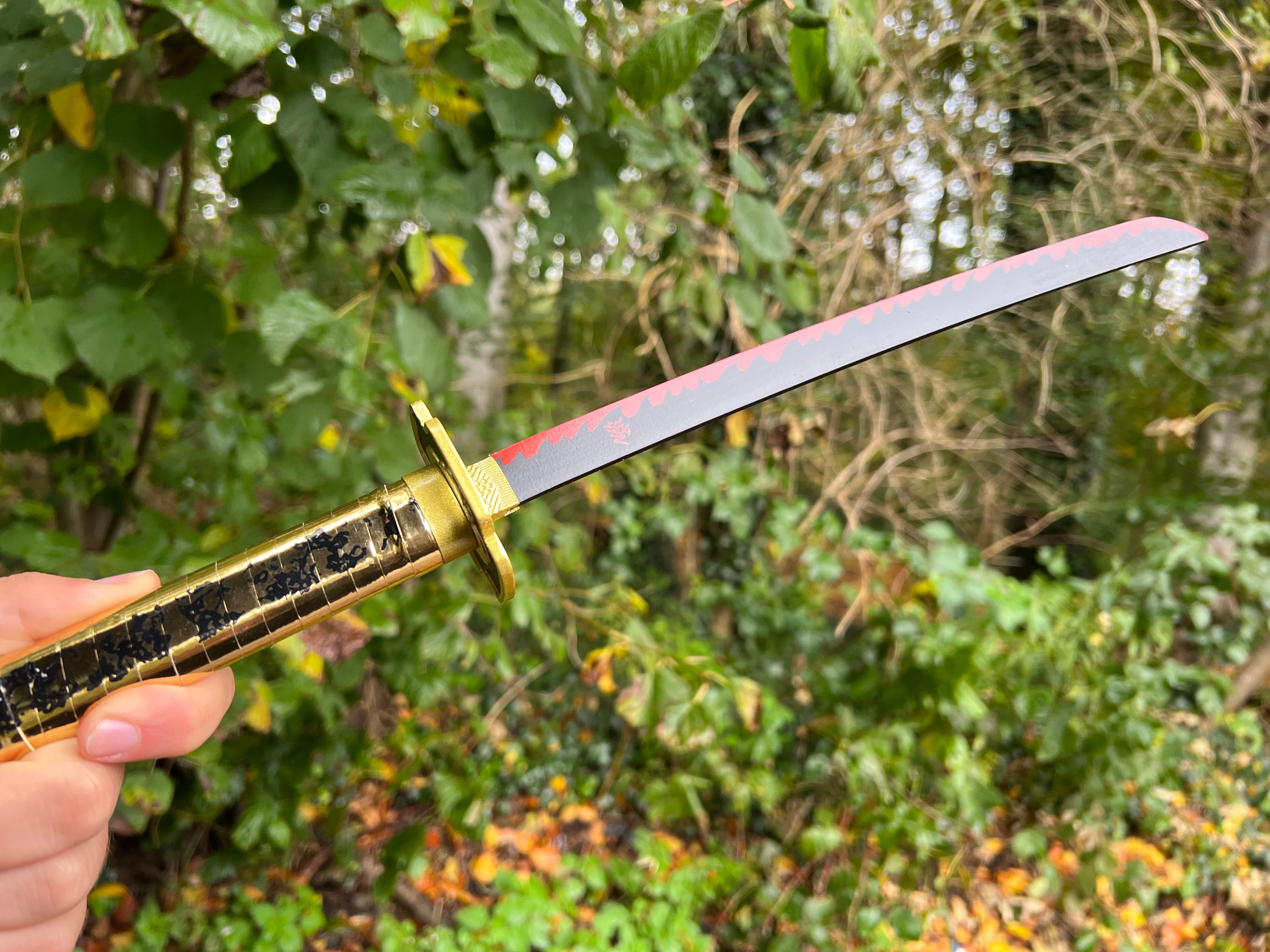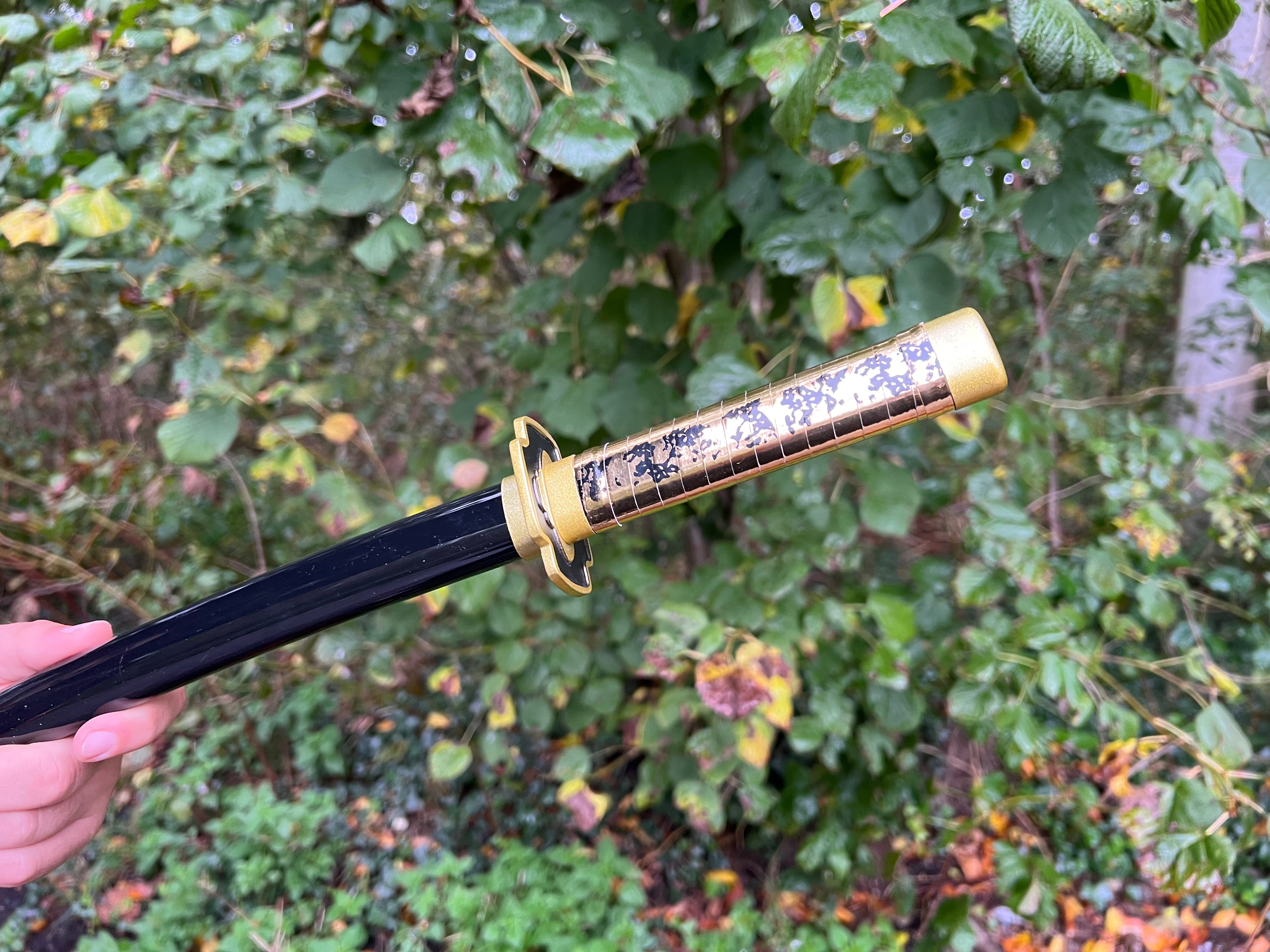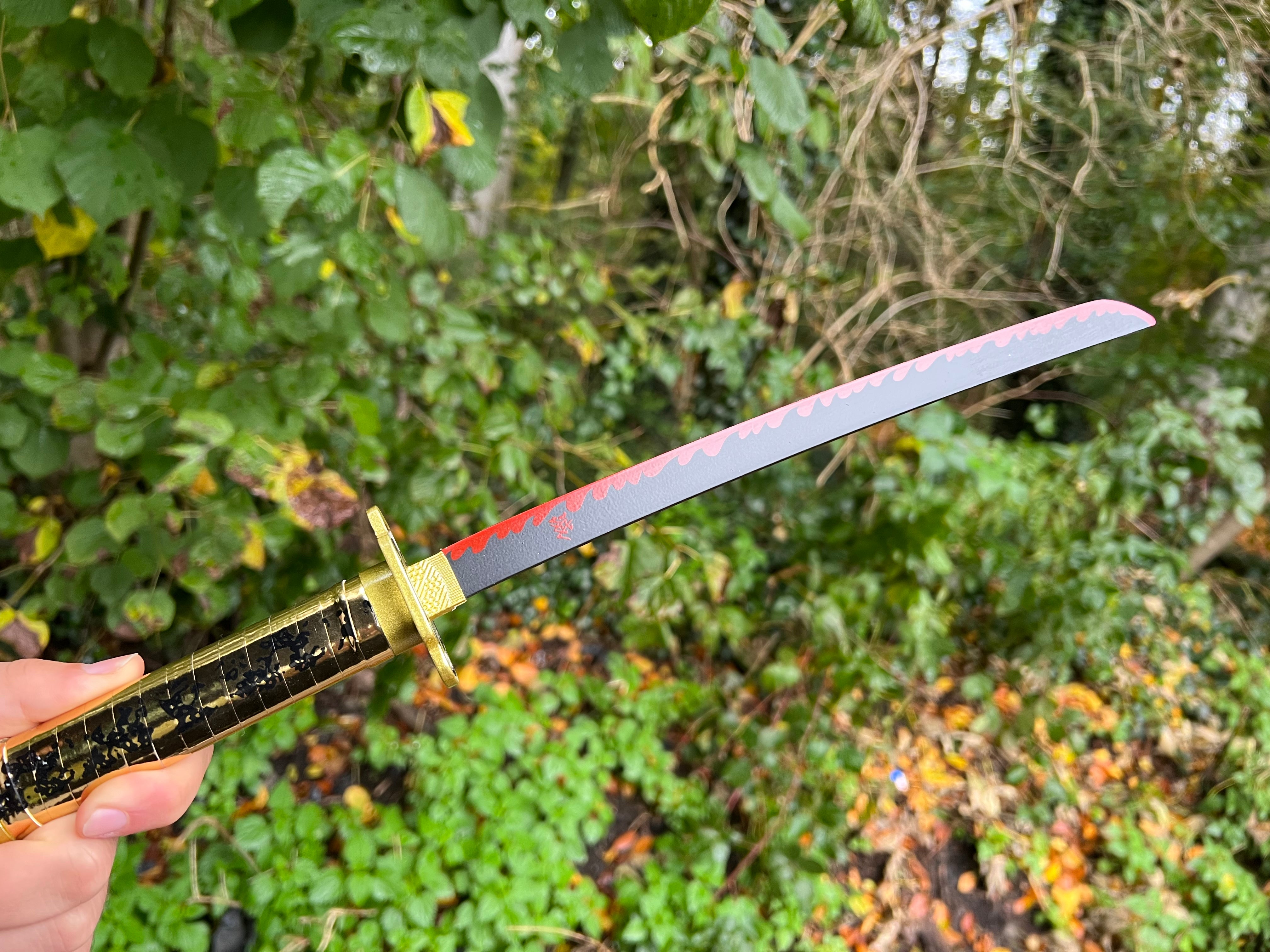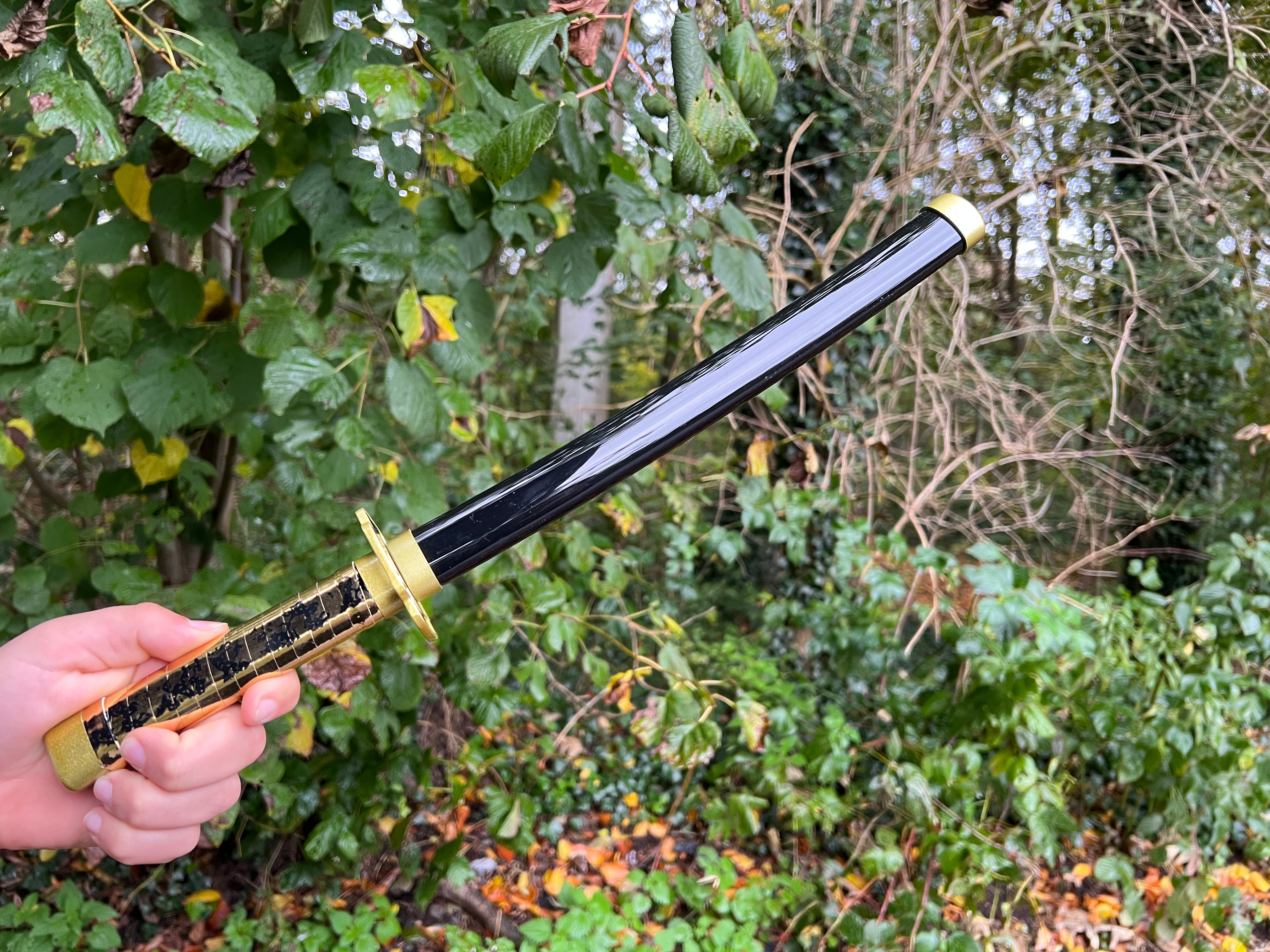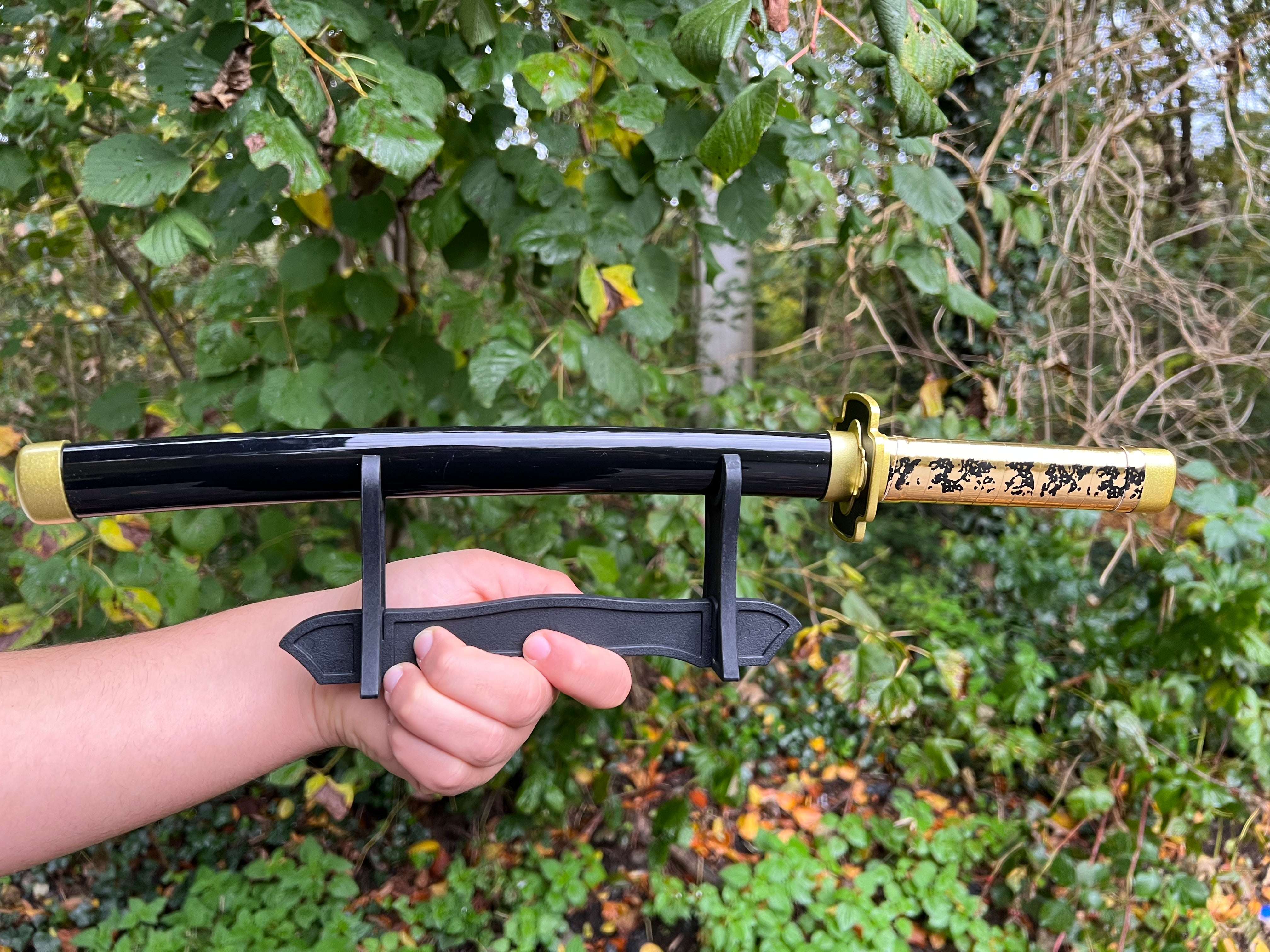 Tsugikuni Yoriichis Katana - Demon Slayer (Nichirin) Mini Katana
---
Yoriichi Tsugikuni's mini katana from the anime series Demon Slayer - Kimetsu no Yaiba is an authentic replica of the weapon used by the most famous demon slayer of the Warring States era almost 500 years ago. Inspired by Yoriichi Tsugikuni's sword, this mini katana would make an excellent addition to any collection.
The blade of the mini katana is made of high quality steel, which offers high durability and strength. It has a metal guard and a metal button as a decorative element. The scabbard and handle are made of high quality plastic and provide convenient and safe storage for the mini katana.
The mini katana has a blade length of 245 mm and a total length of 380 mm. It weighs only 170g (230g with sheath) making it easy to handle and carry. The Mini Katana is a great collector's item and a great addition to any Demon Slayer - Kimetsu no Yaiba fan.
Yoriichi Tsugikuni plays an important supporting role in the series and is the founder of Breathing Styles. This mini katana is a great way to show your love for the series and the art of sword fighting. However, please note that this mini katana is for decoration only and is not intended to be used.