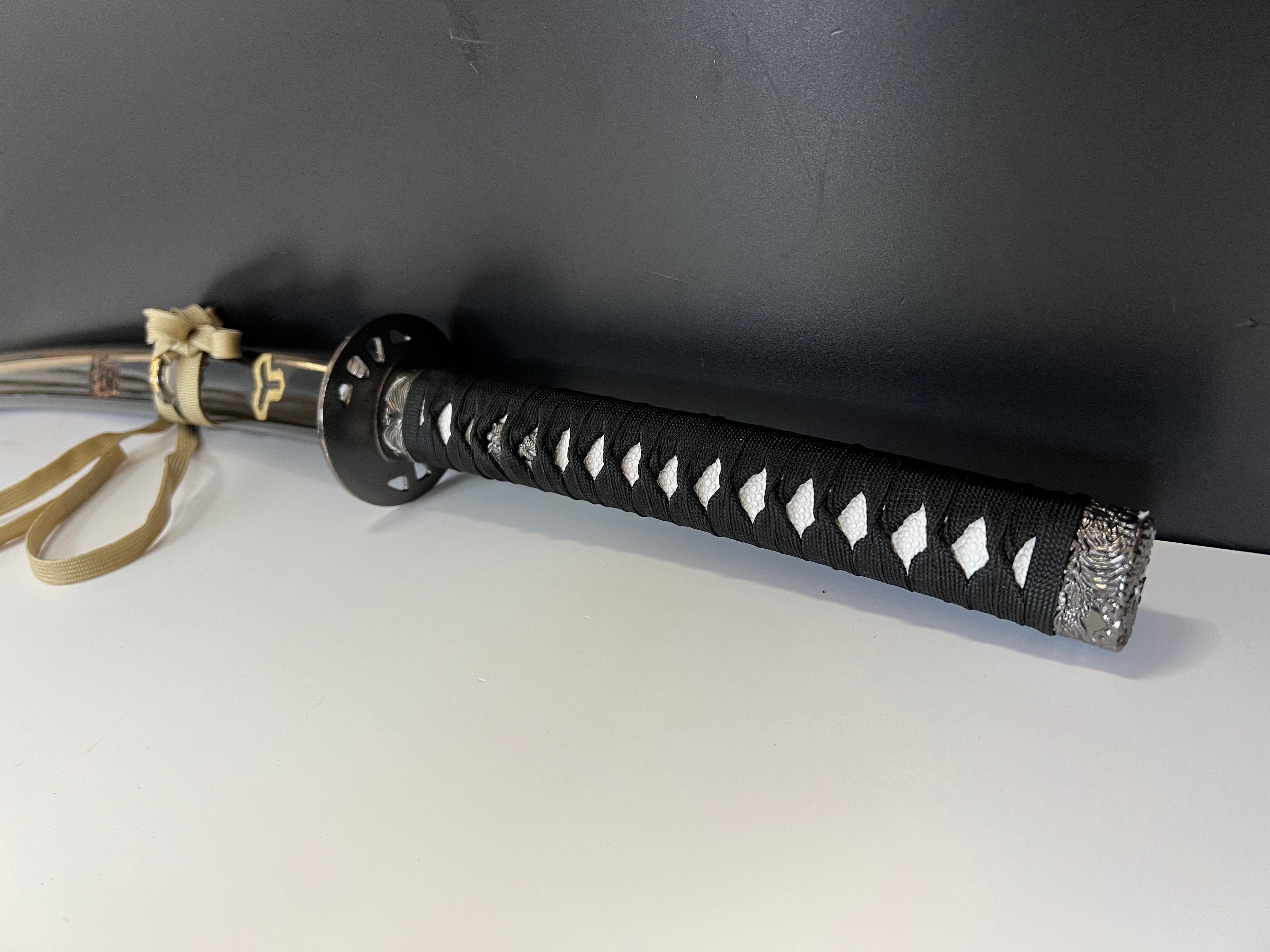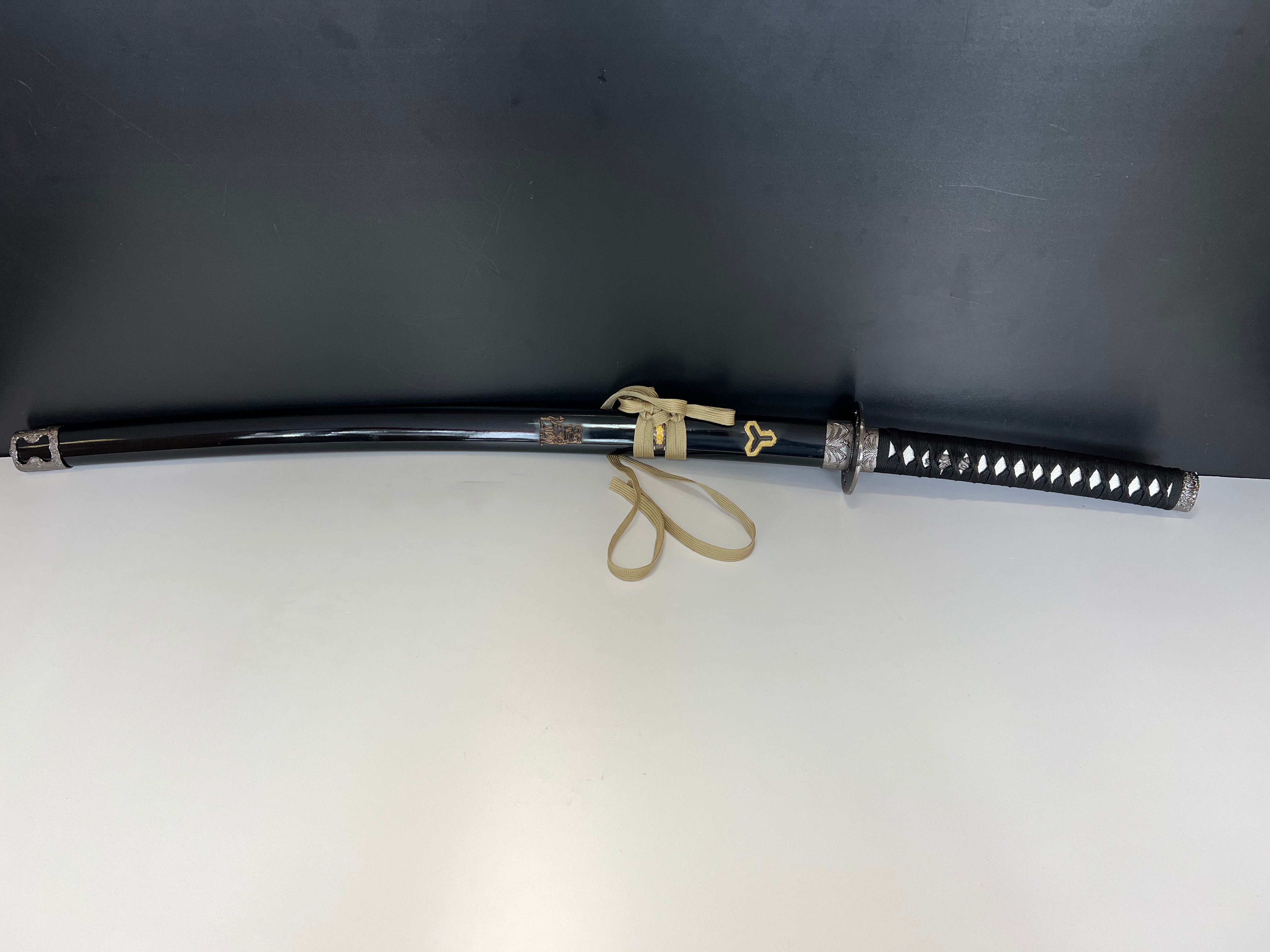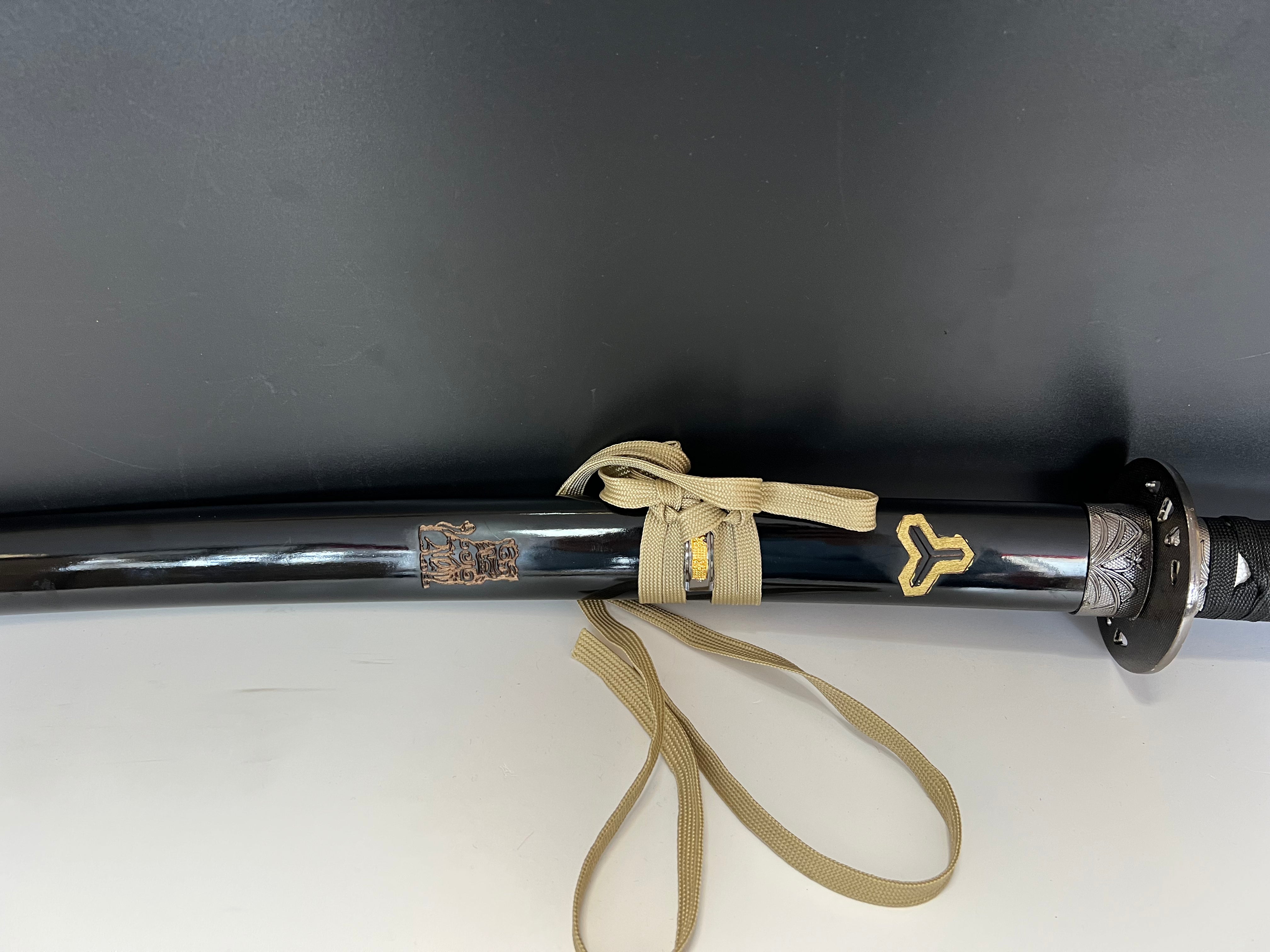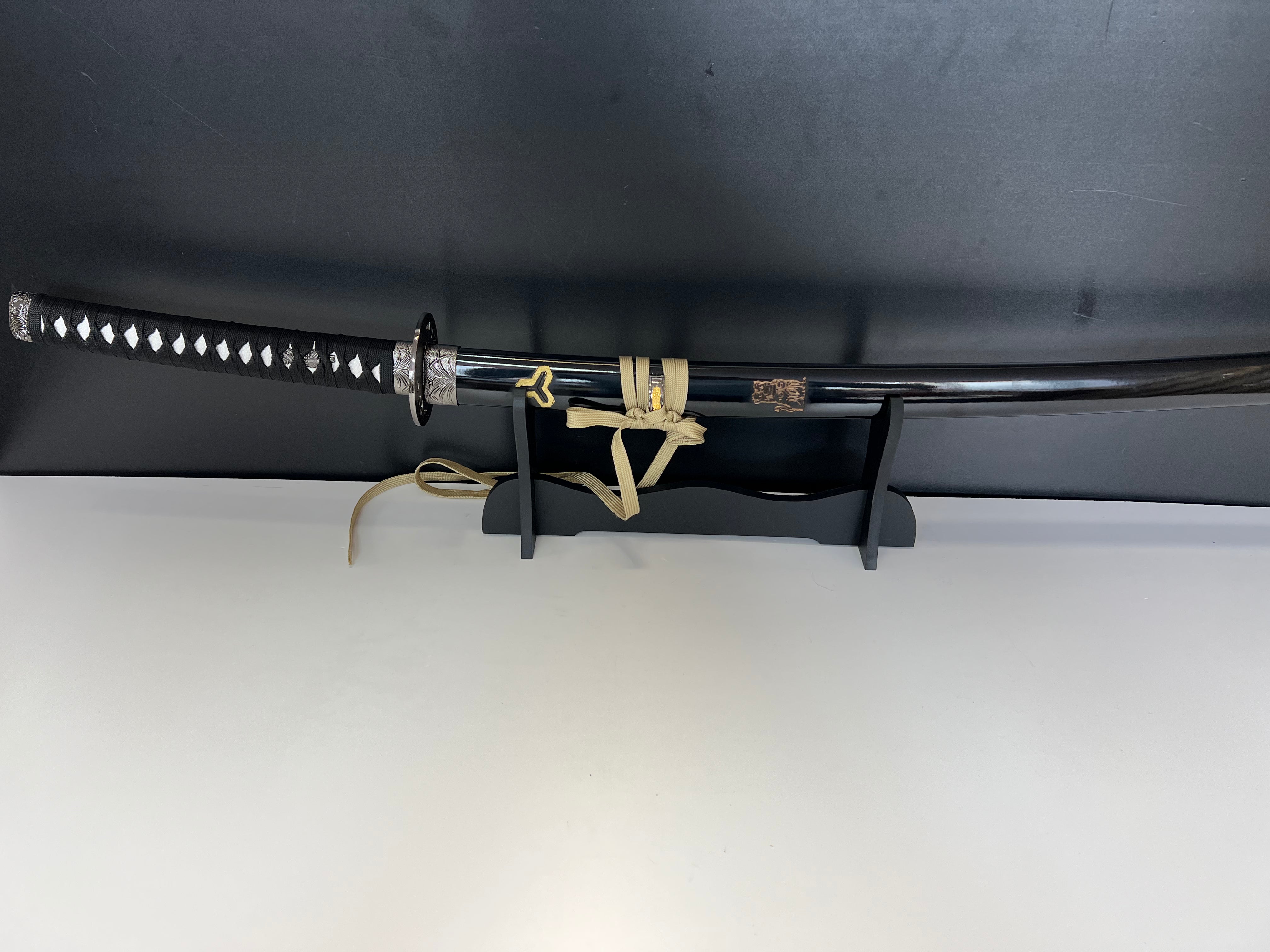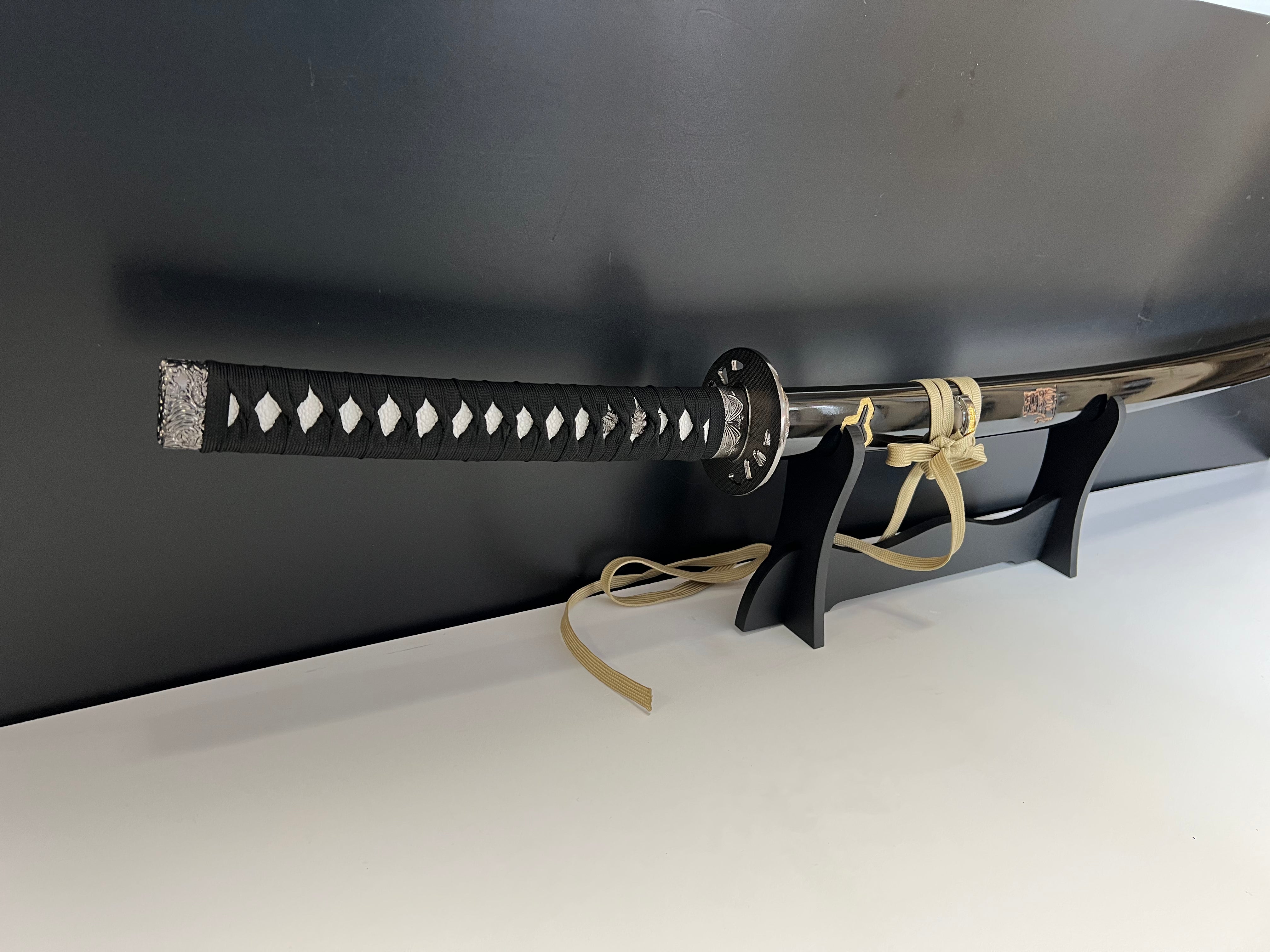 Kill Bill Brides Katana - Hattori Hanzo
---
The bride's sword from the cult film Kill Bill. The sword was forged in Japan by legendary swordsmith Hattori Hanzo in the movie Kill Bill. Hattori Hanzo had previously vowed not to forge swords again, but that changed after learning what his disciple did to the bride. Not only did he nearly kill her, but he kidnapped her child and left her in a coma for a long time. 
The total length of the katana is 96cm
The blade length of the katana is 67cm 
The katana has a handle with a length of 25cm 
The weight of the katana is 1kg 
The blade is black and has several typical Hattori Hanzo decorations
The material of the blade is high quality 420 stainless steel 
A wooden stand is included in delivery
This is a replica from the film Kill Bill and is only suitable for decorative purposes.