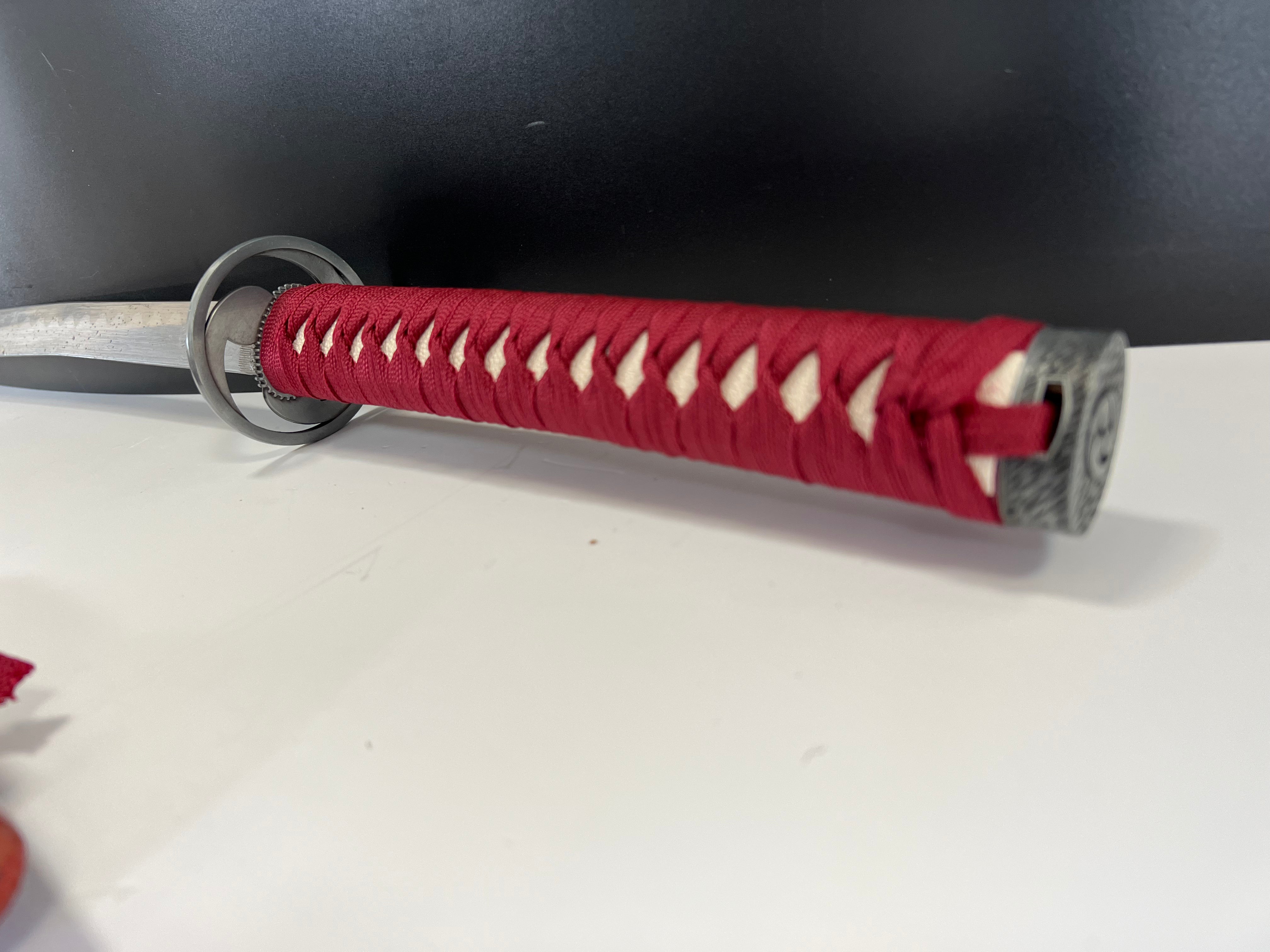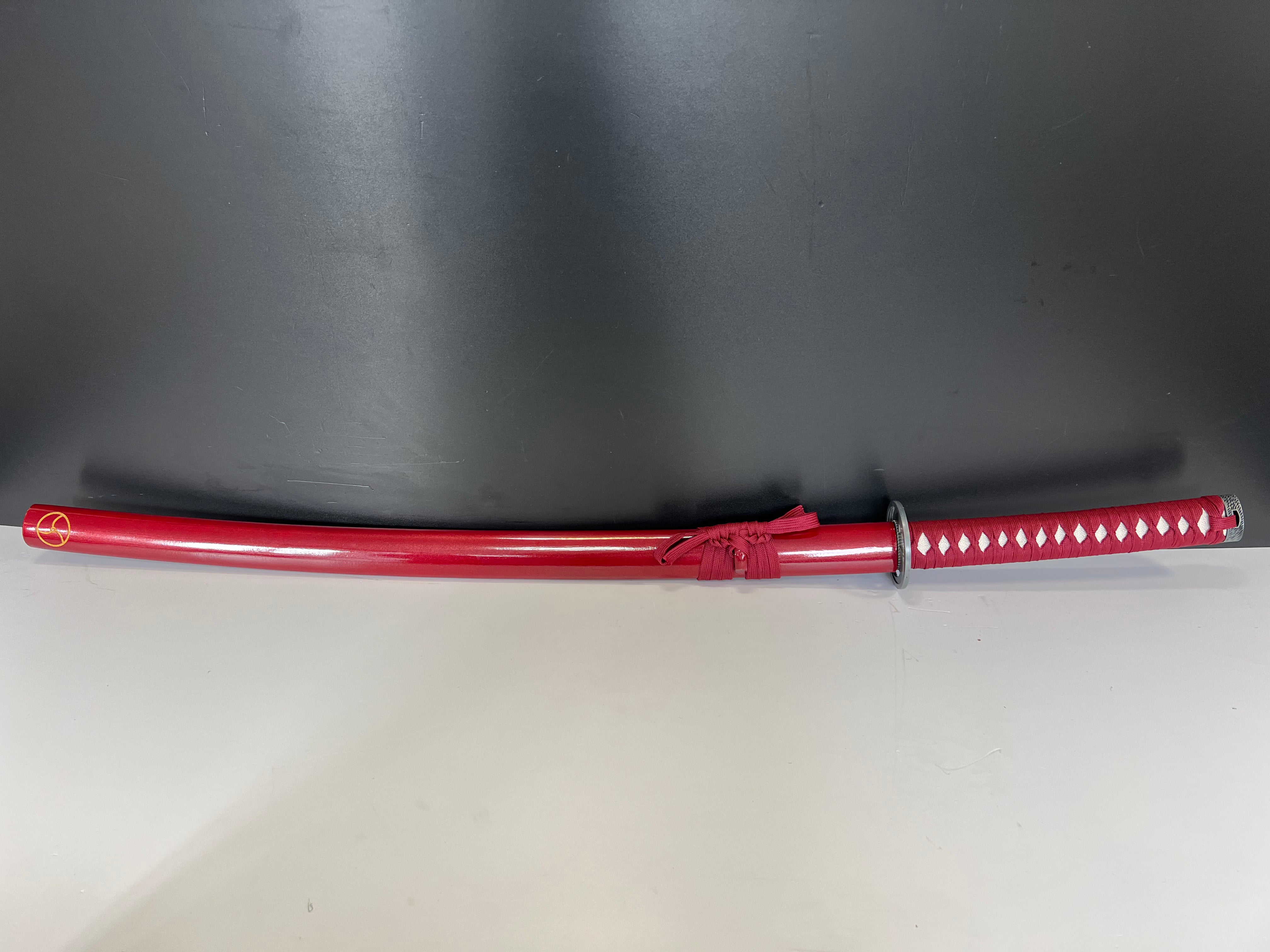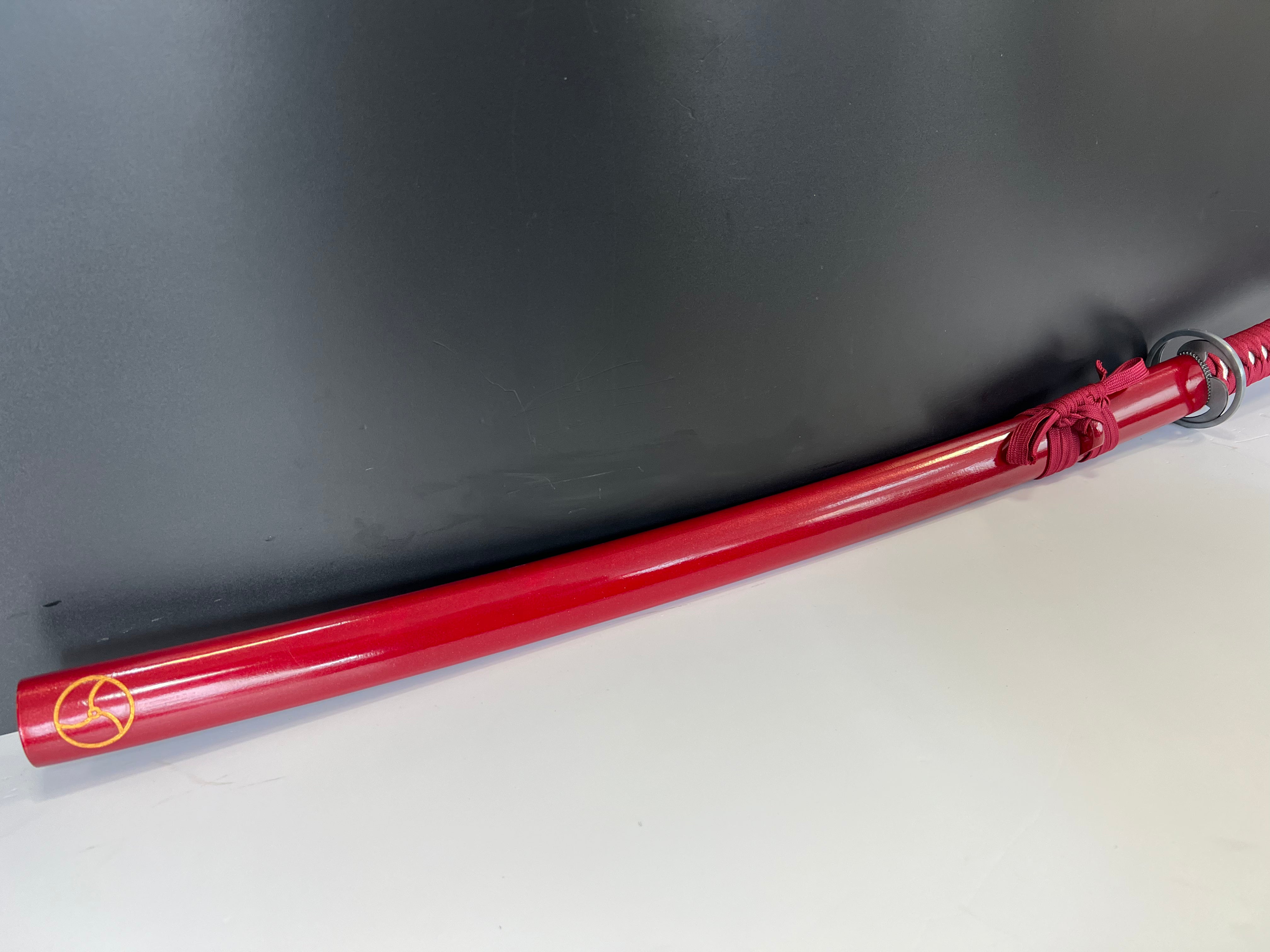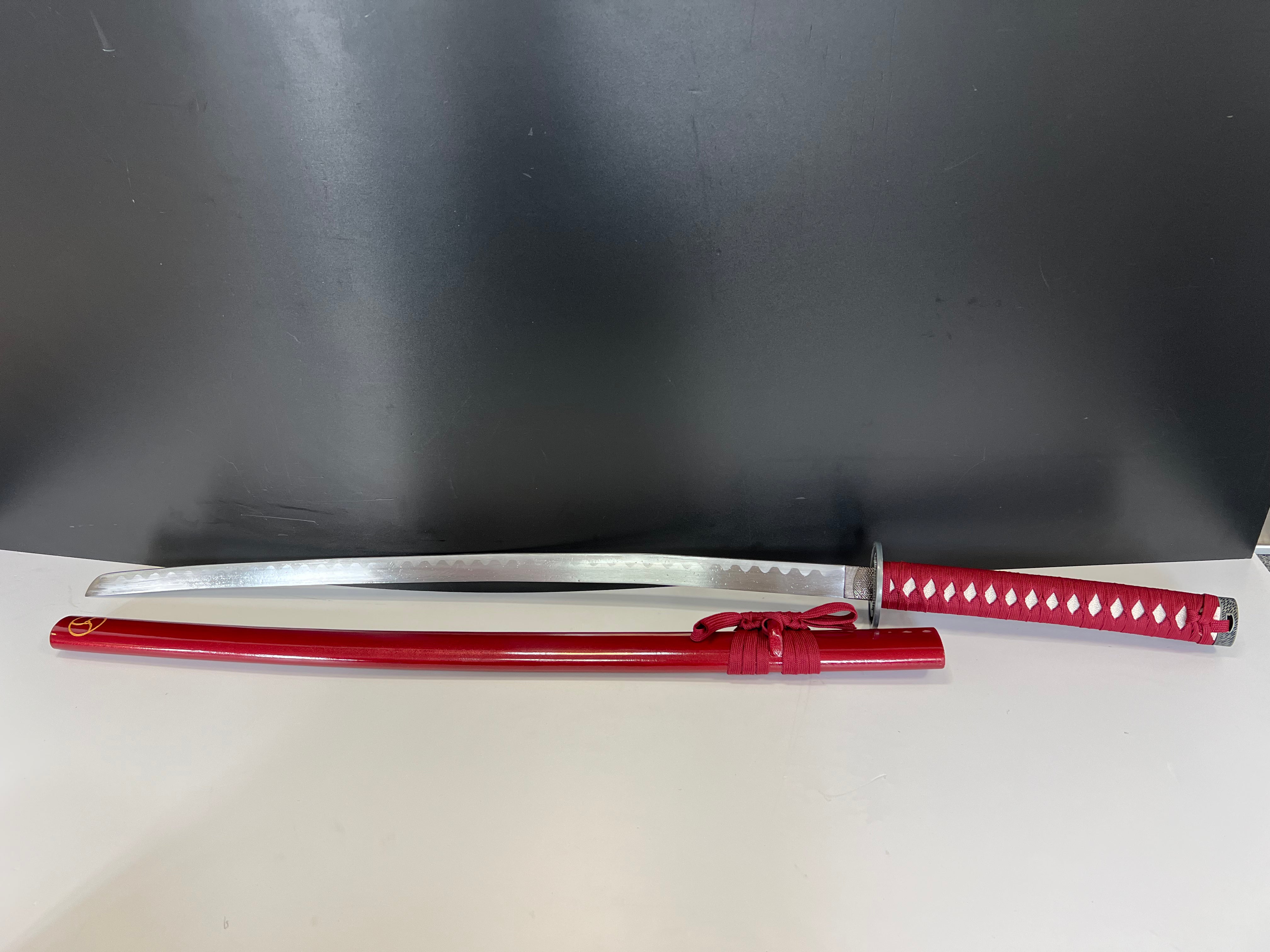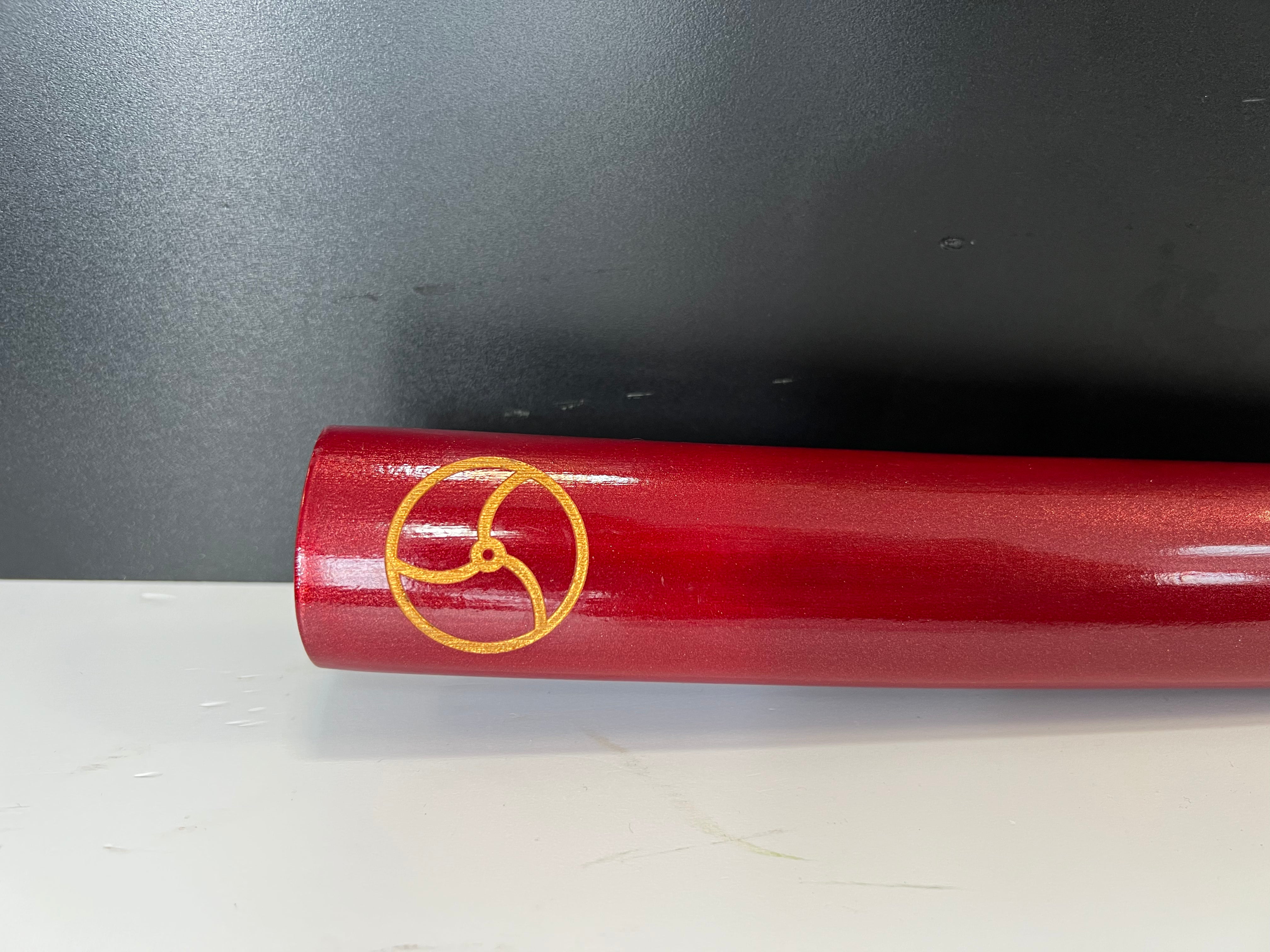 Katana in red with the seal of heaven (tomoe)
---
The katana in red with the Japanese seal of heaven also called Tomoe. The symbol is dedicated to the Japanese god of war, Hachiman. In addition, the katana is one of the traditional weapons of the Japanese and is also easy to recognize because of the structure.
The total length of the katana is 102cm
The blade length of the katana is 69 cm 
The katana has a handle with a length of 27cm 
The weight of the katana is 1kg 
The material of the blade is high quality carbon steel
The handle is made of hardwood and is wrapped in nylon and imitation fish skin. 
Also included is a sheath made of hardwood and red lacquer
The katana is only suitable for decoration and not for use.