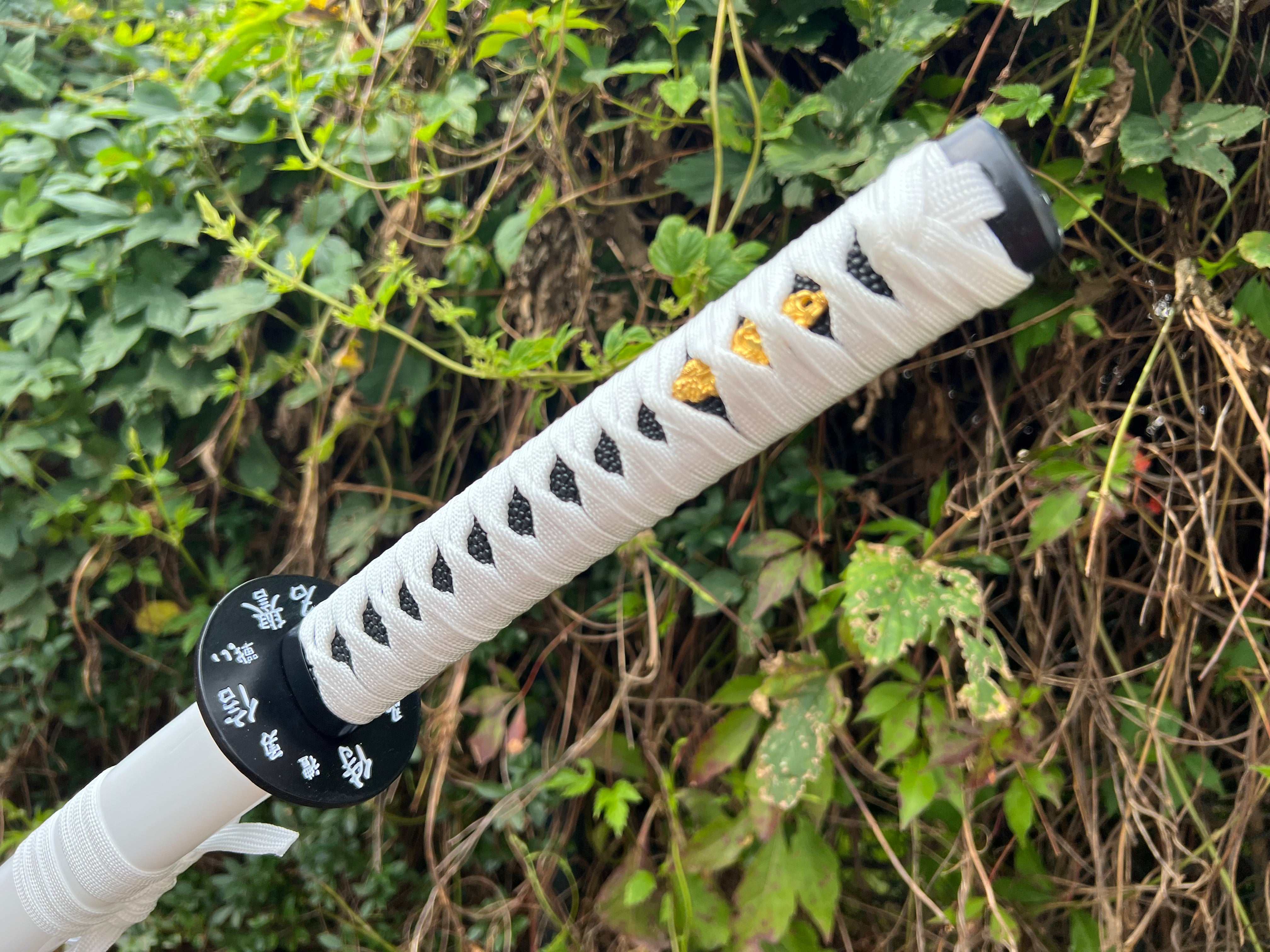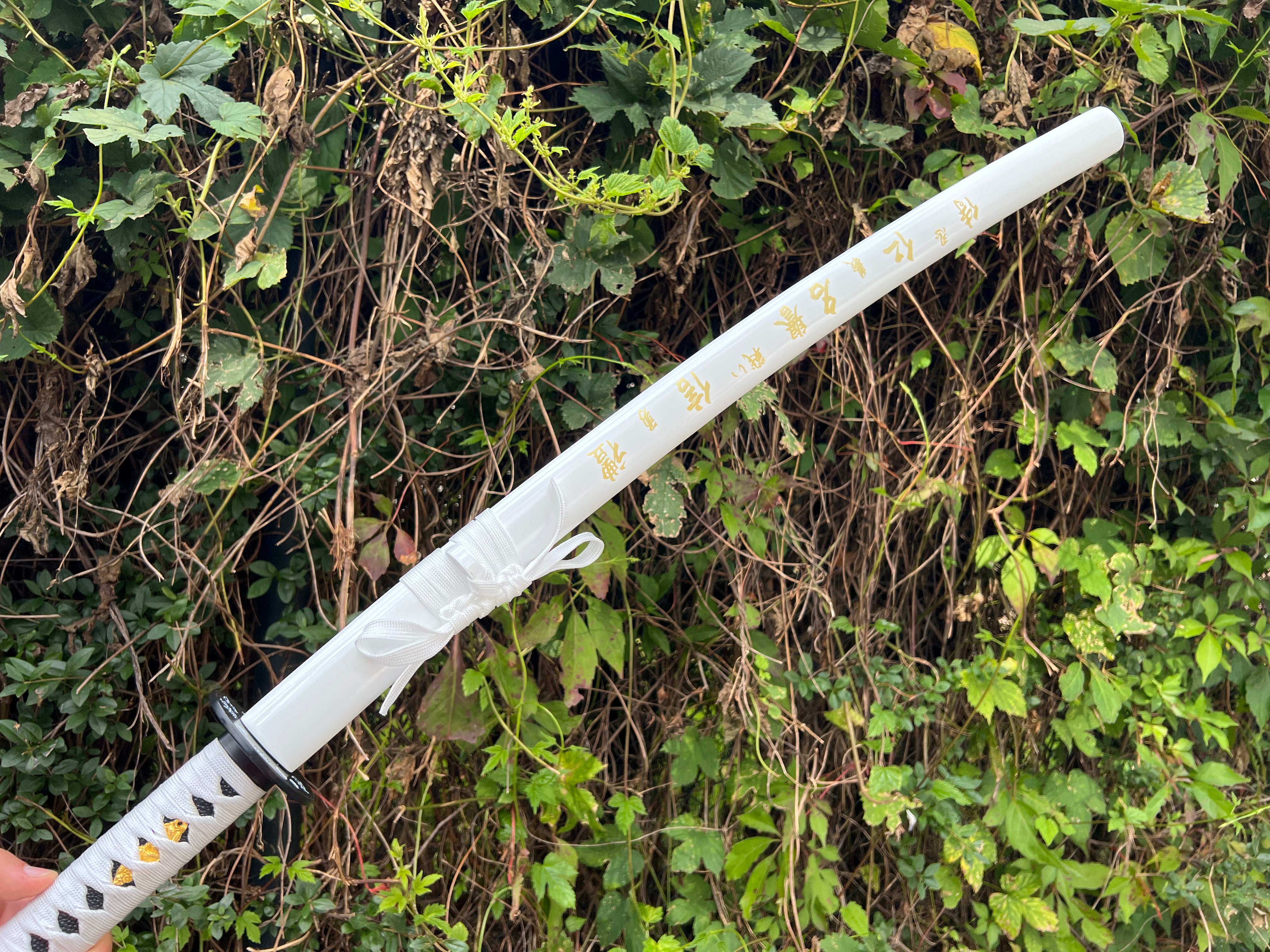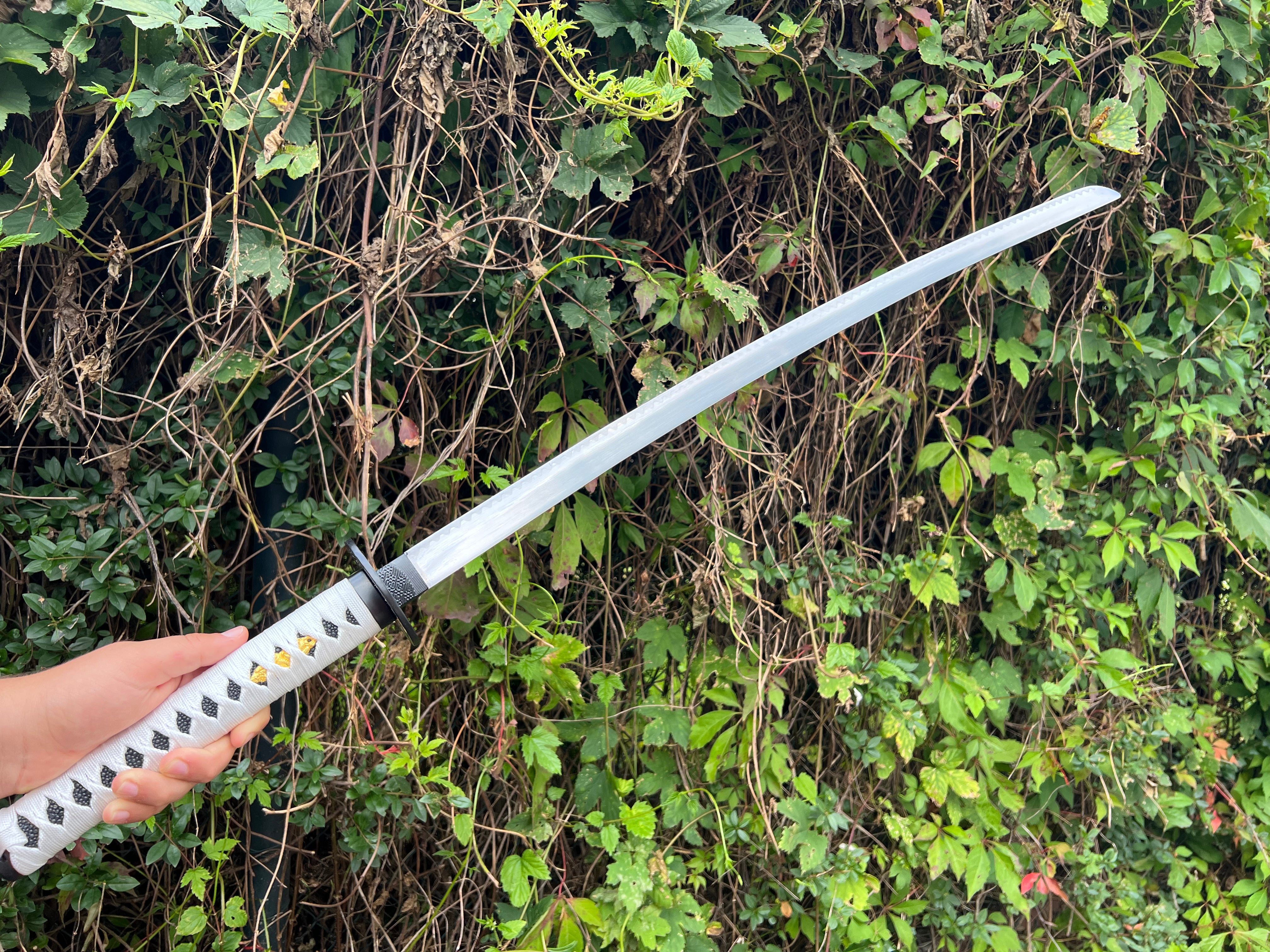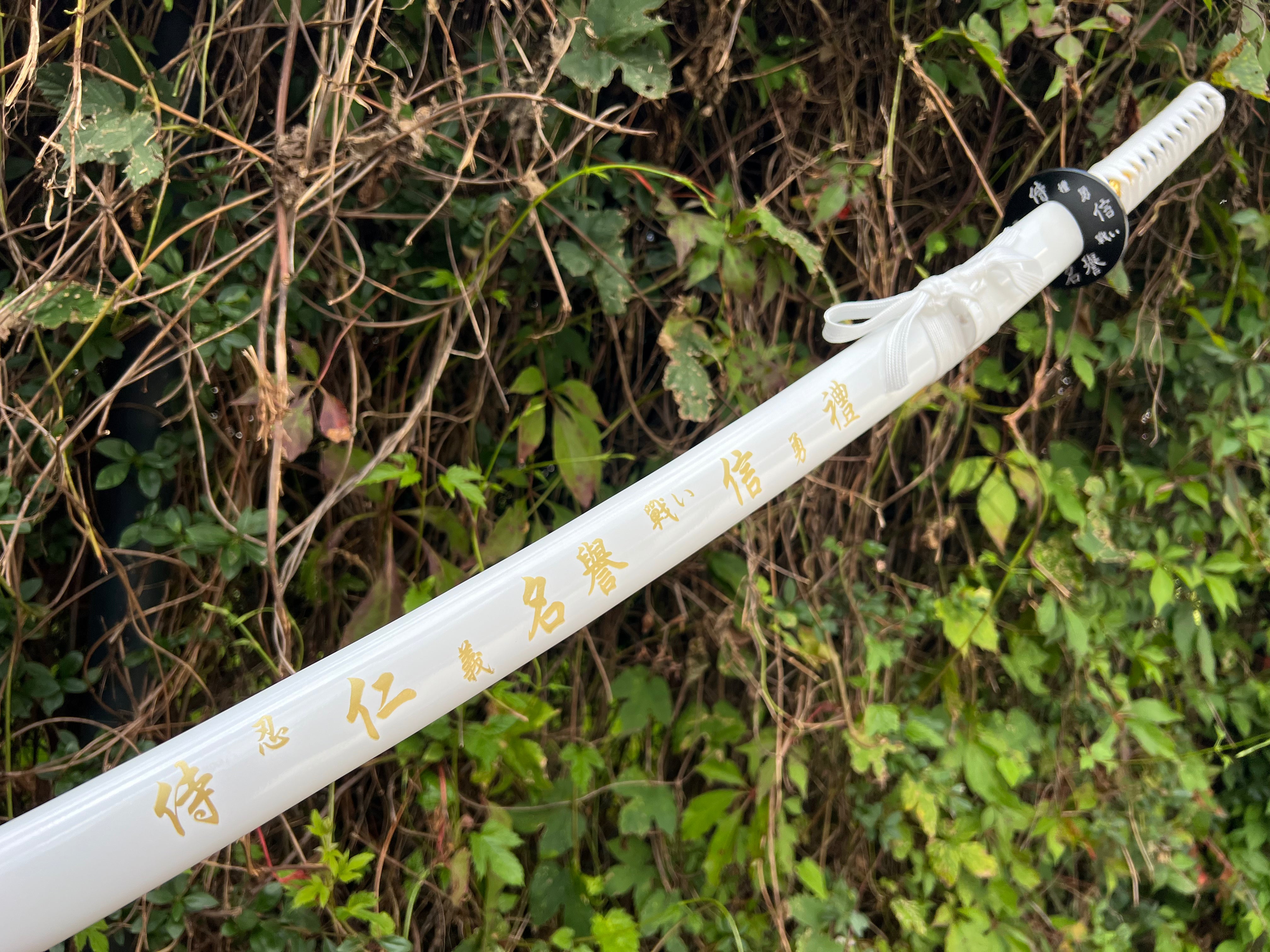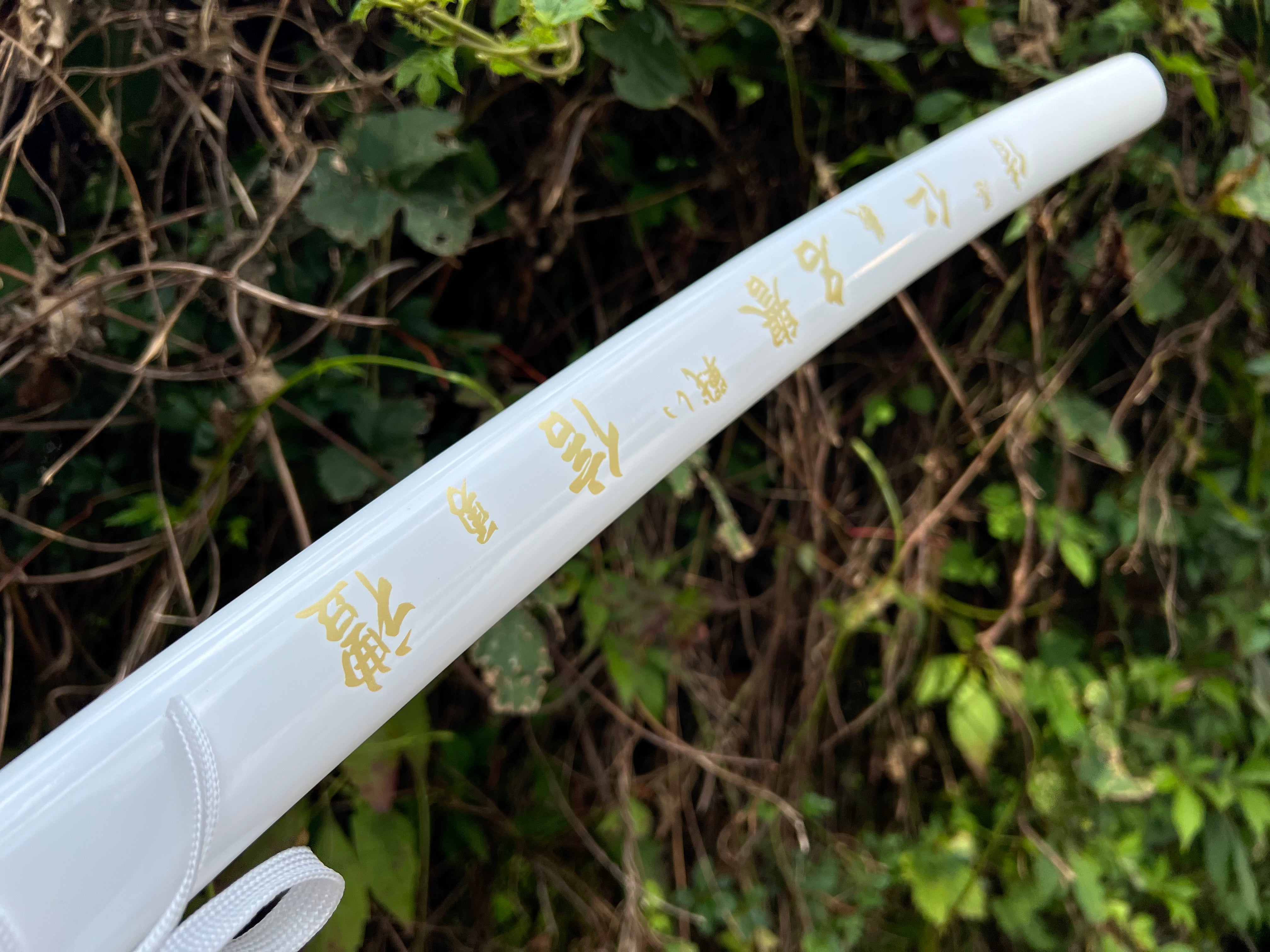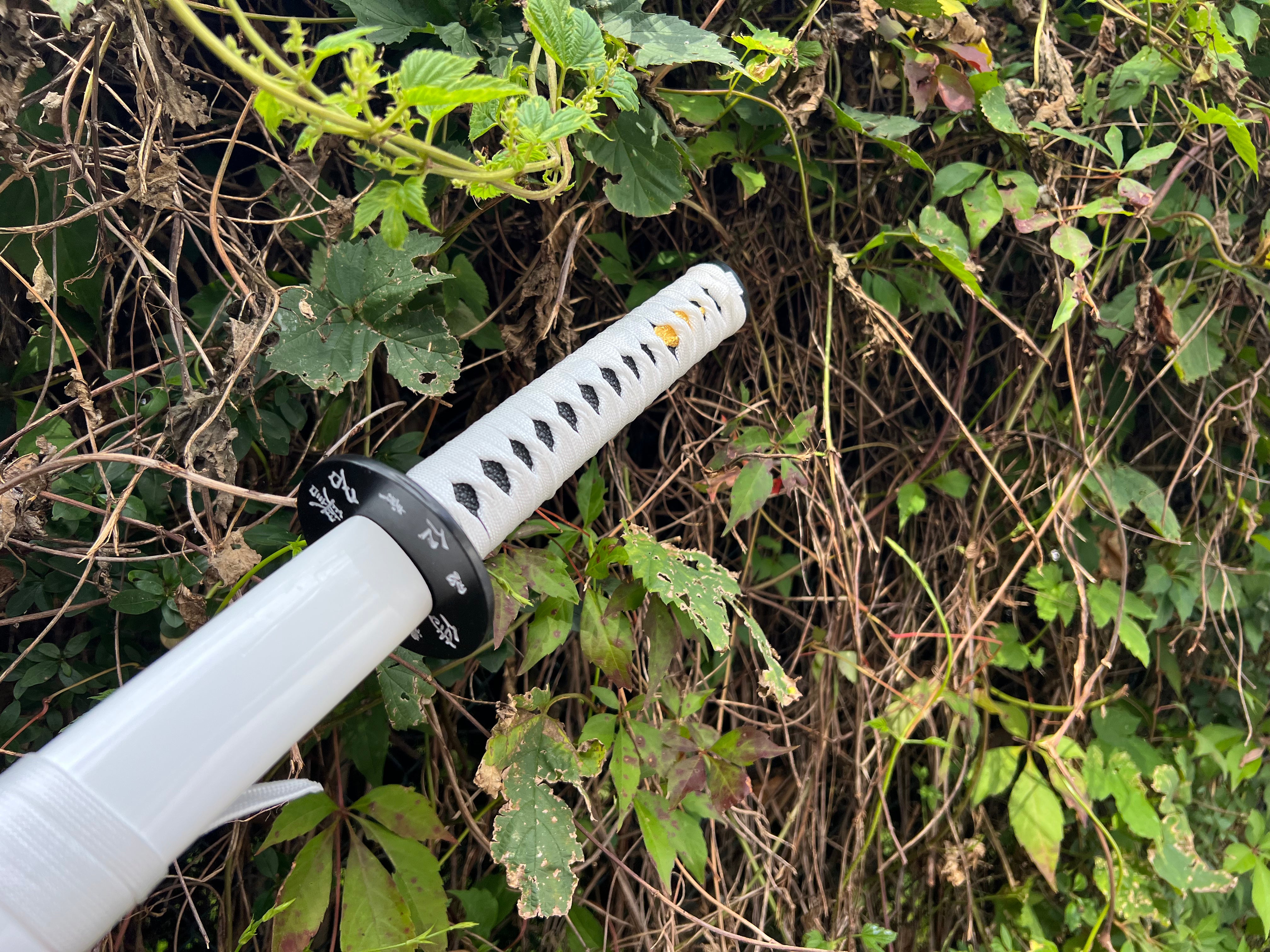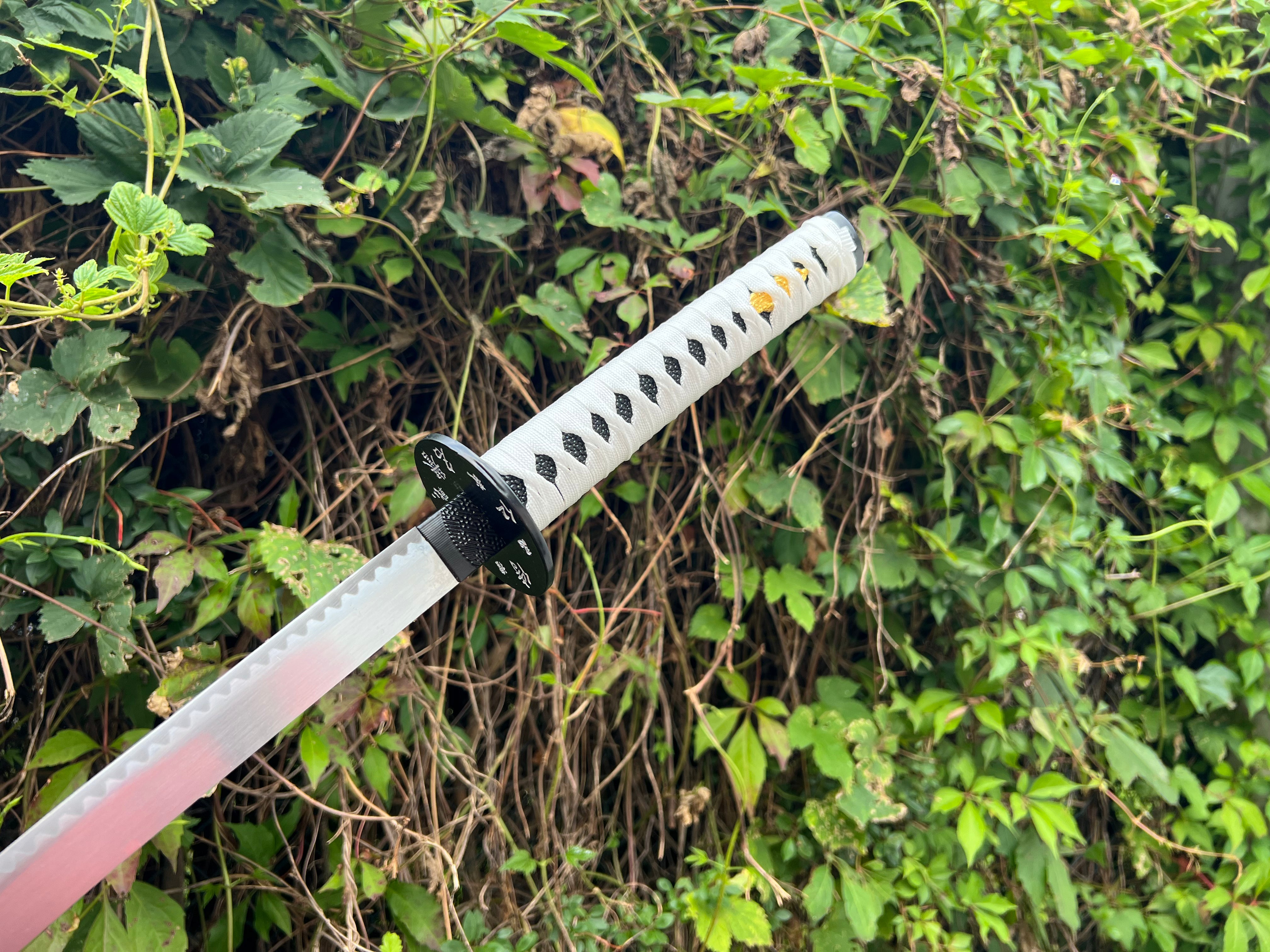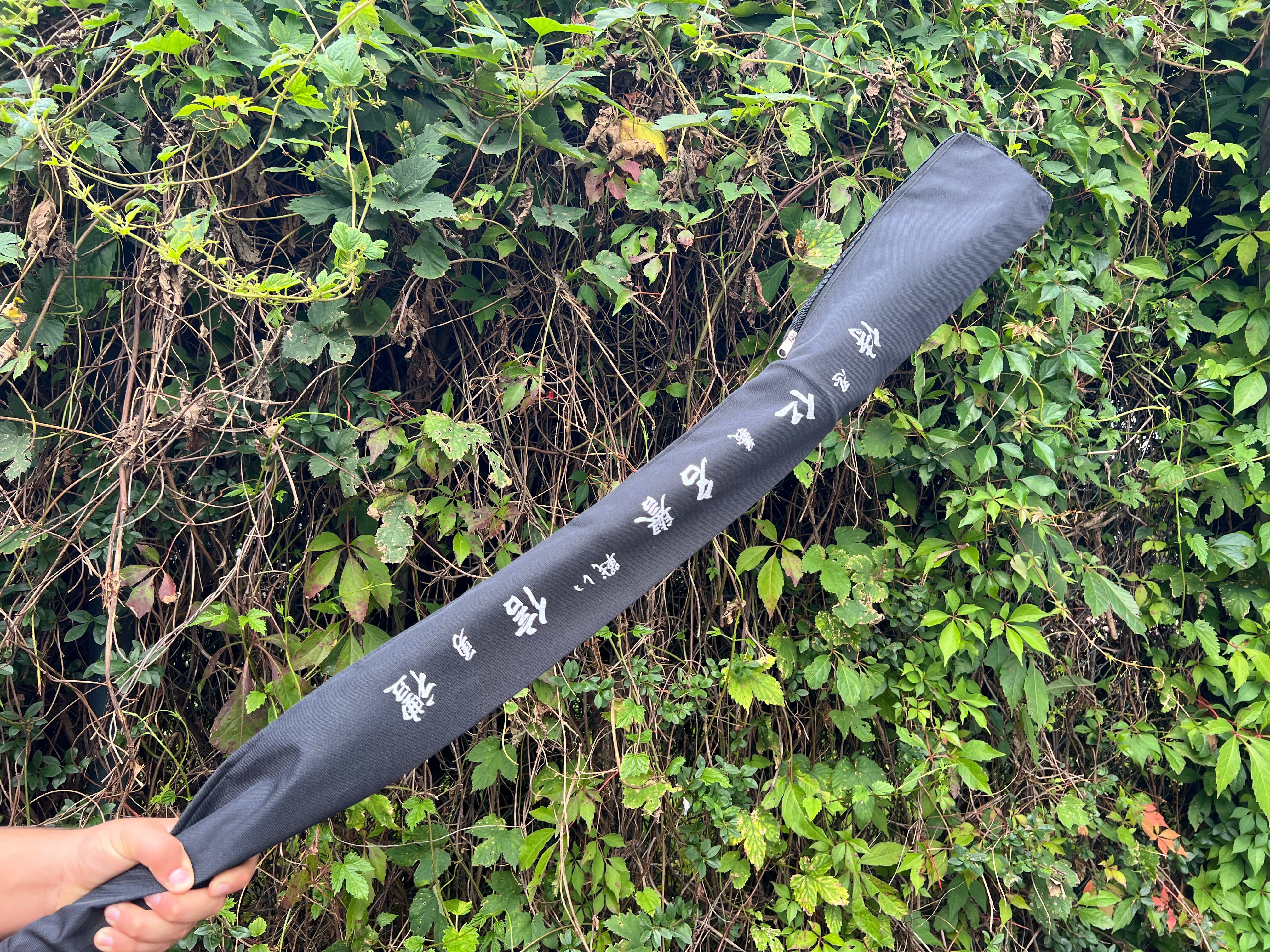 Katana with White Sheath-elegance and style in a sword
---

Inquire the fascination of the Orient with this ornamental katana with an elegant white sheath. Combining traditional aesthetics with modern design, this sword will add a touch of sophistication to your room.

** Main Features: **

-** Stylish look: ** The white sheath of this katana gives it a unique elegance. The sword immediately becomes an eye-catcher in every room and attracts admiring glances.

-** High quality materials: ** The combination of a steel blade and a metal tsuba (sword guard) guarantees durability and authenticity.

-** Versatile design: ** This katana fits perfectly into different interior styles. Whether modern or classic, it blends in seamlessly.

-** Including sword bag: ** The delivery includes a practical sword bag that not only facilitates transport, but also protects storage.

** Technical Details:**

-Blade: Steel
-Sheath: wood, white
-Tsuba: metal
-Total length: 93 cm
-Blade length: 68.5 cm
-Colour: White

This ornamental katana pays homage to the timeless beauty of Japanese culture and craftsmanship. It exudes grace and sophistication and is a perfect addition for collectors, interior design lovers or anyone who appreciates the elegance of a traditional sword.