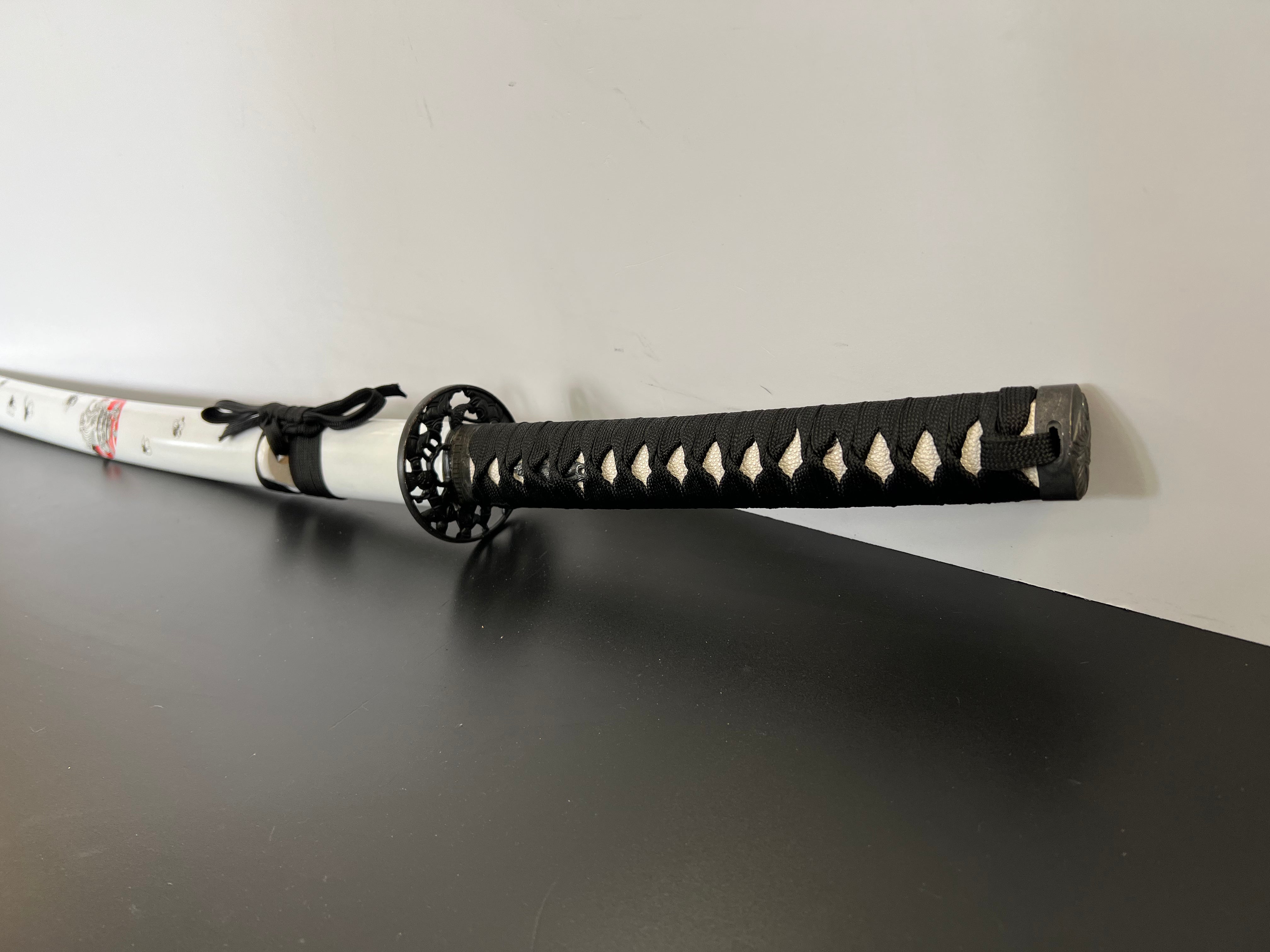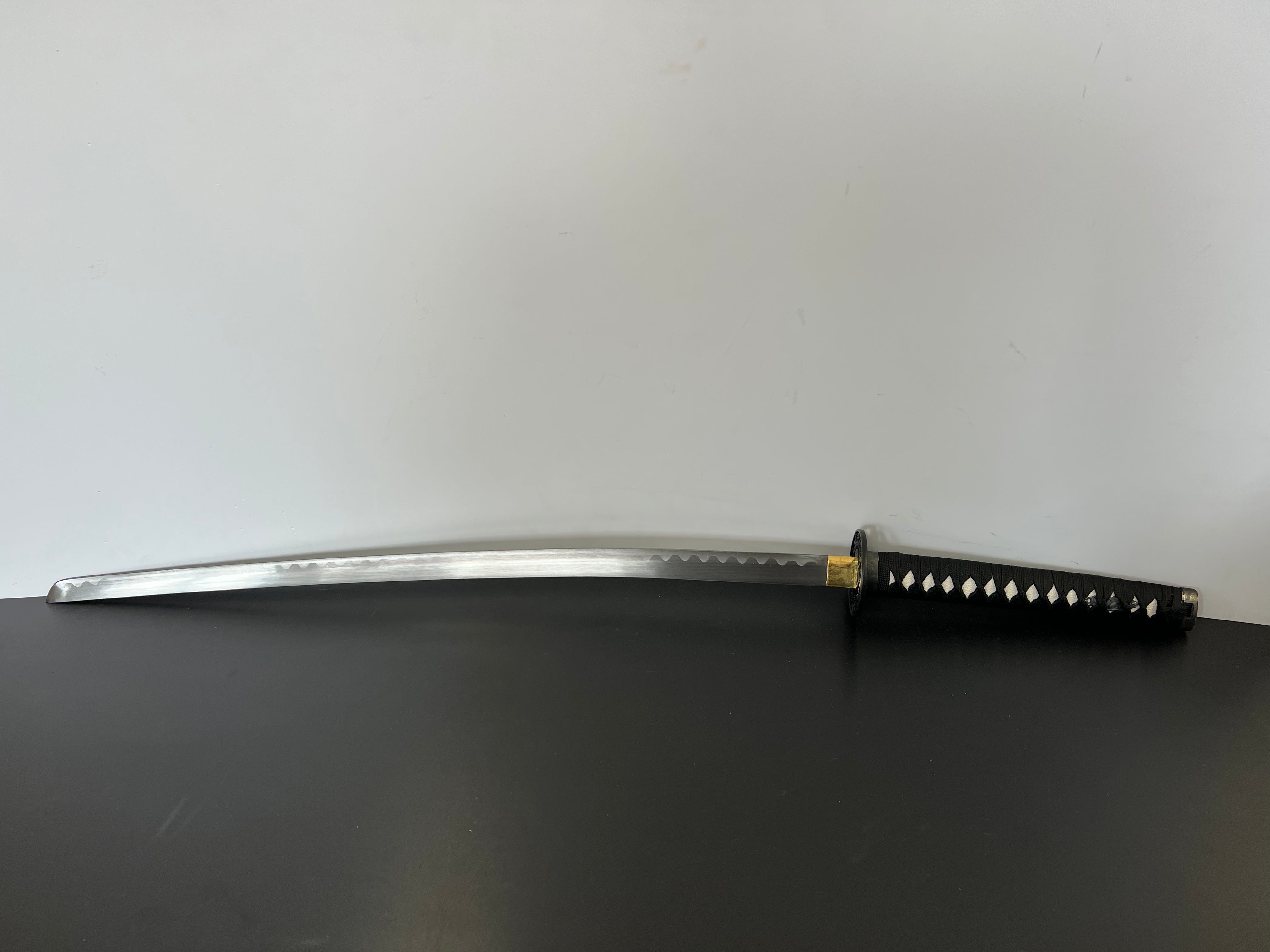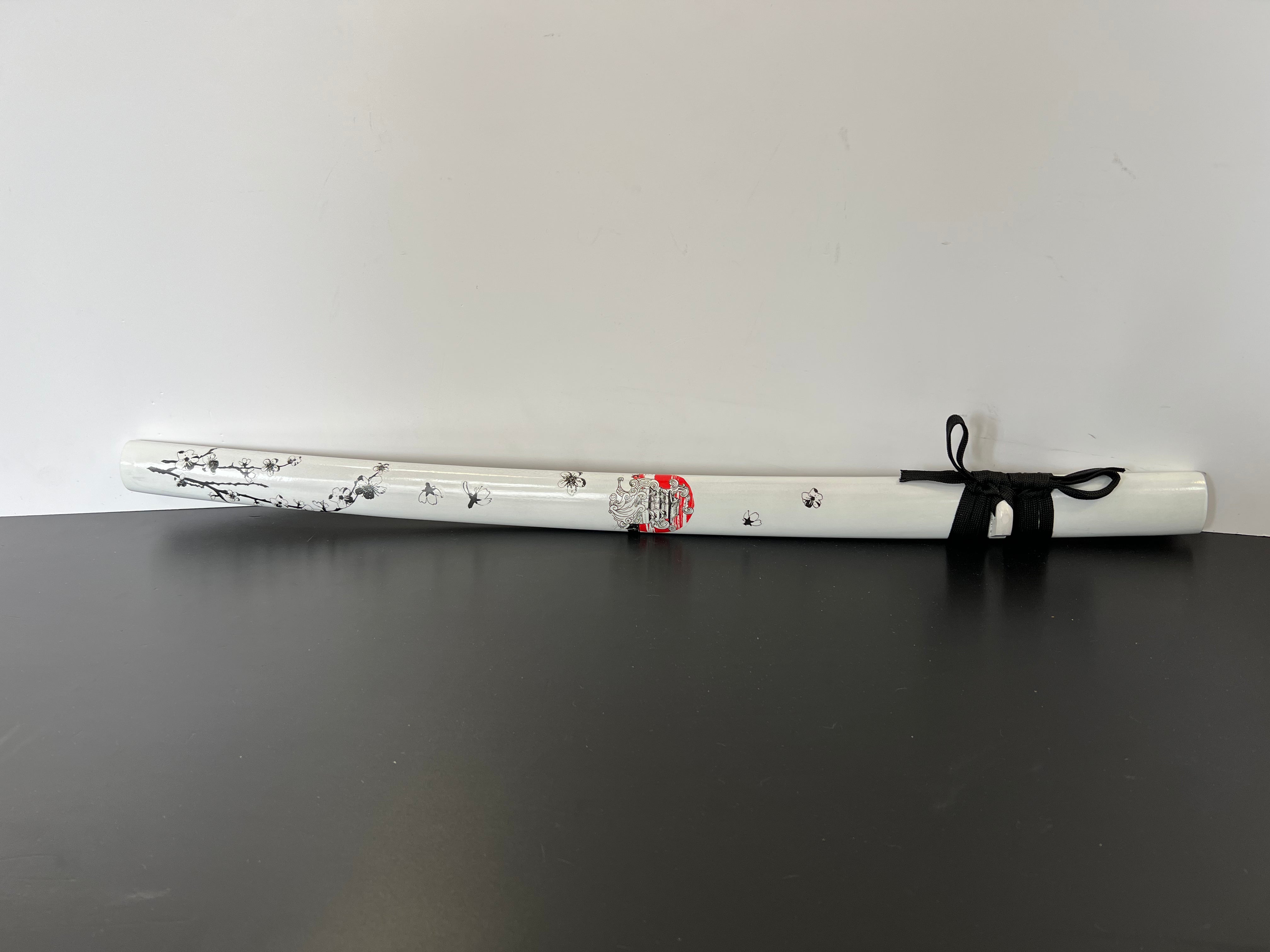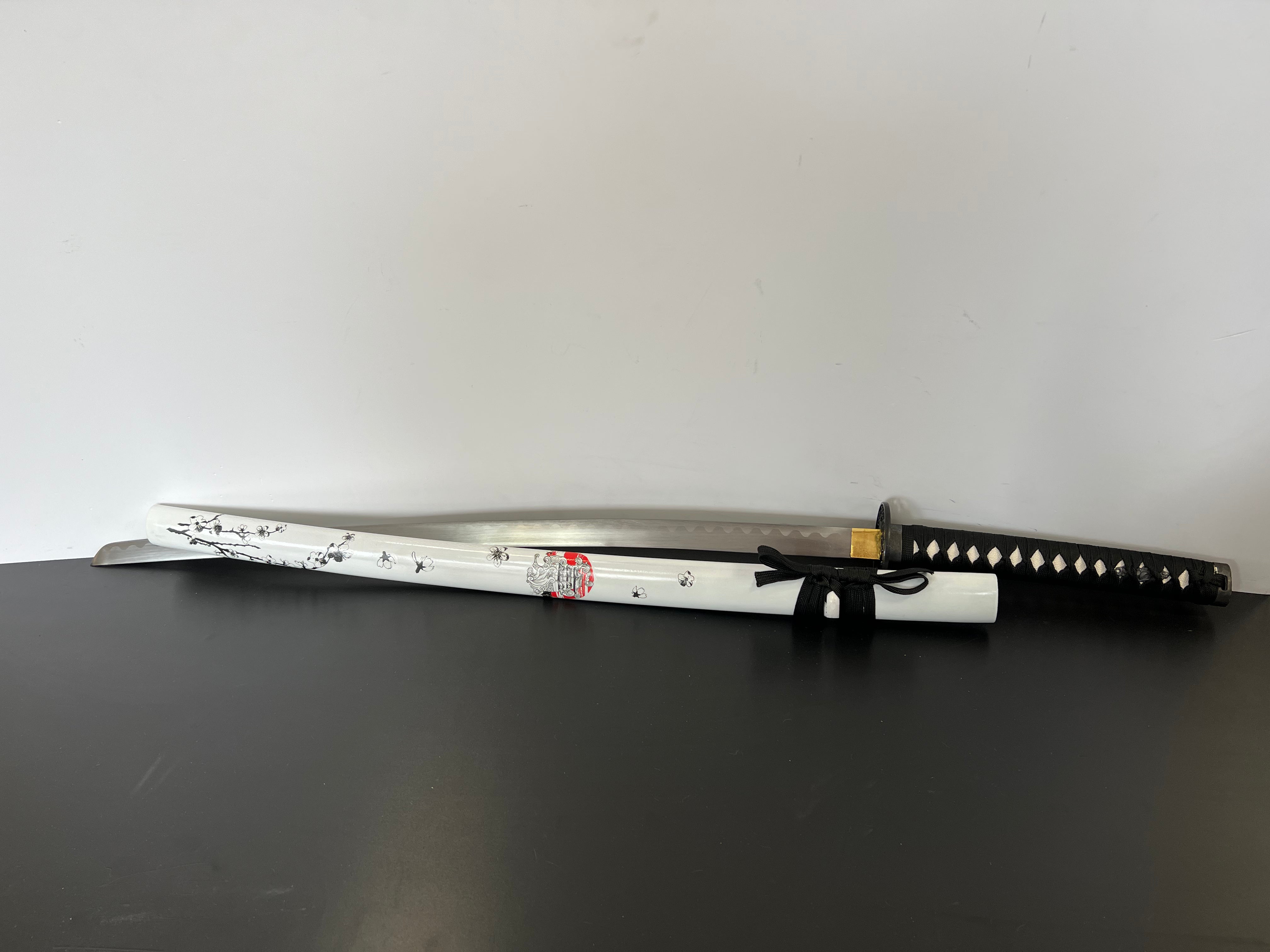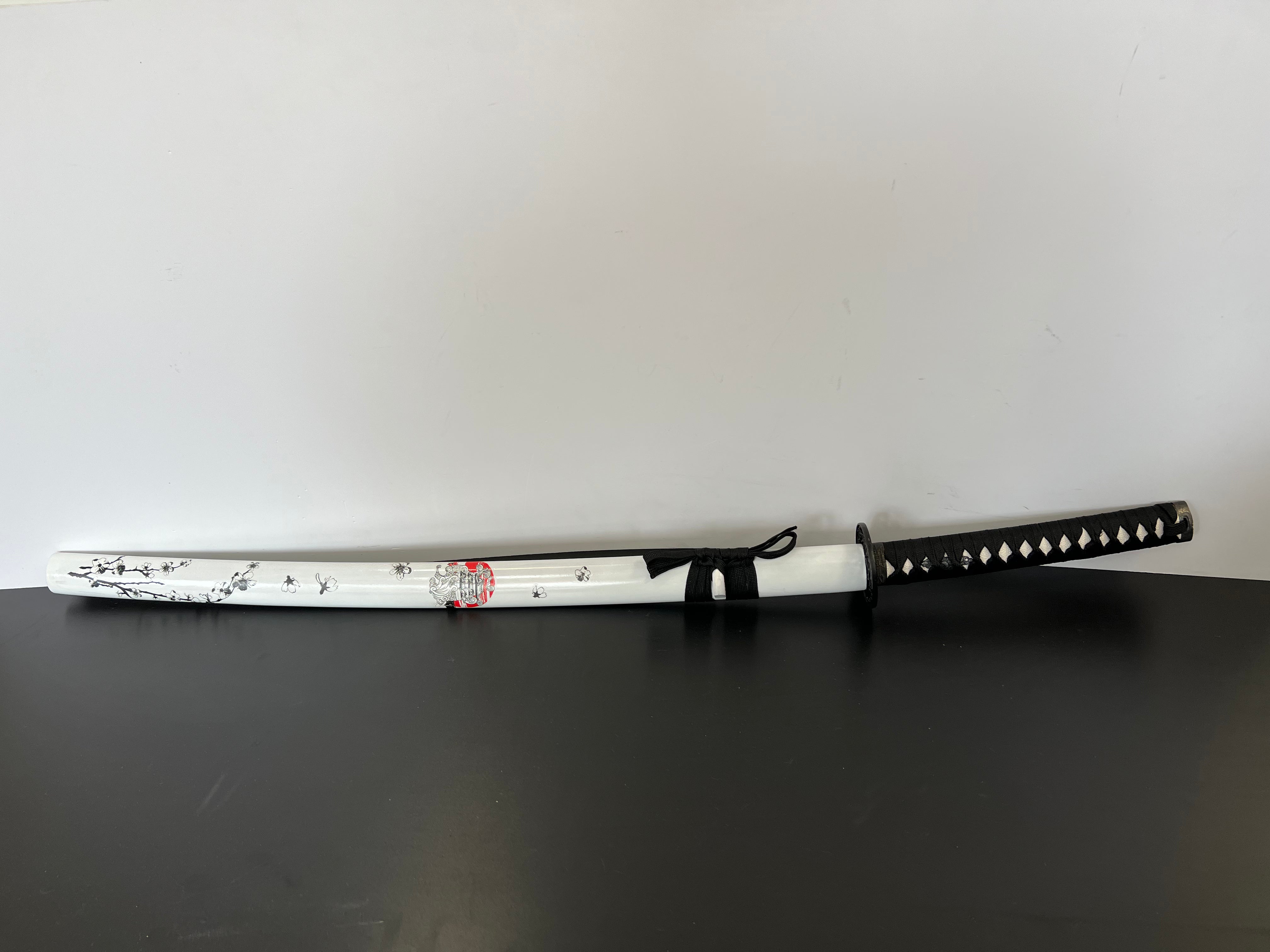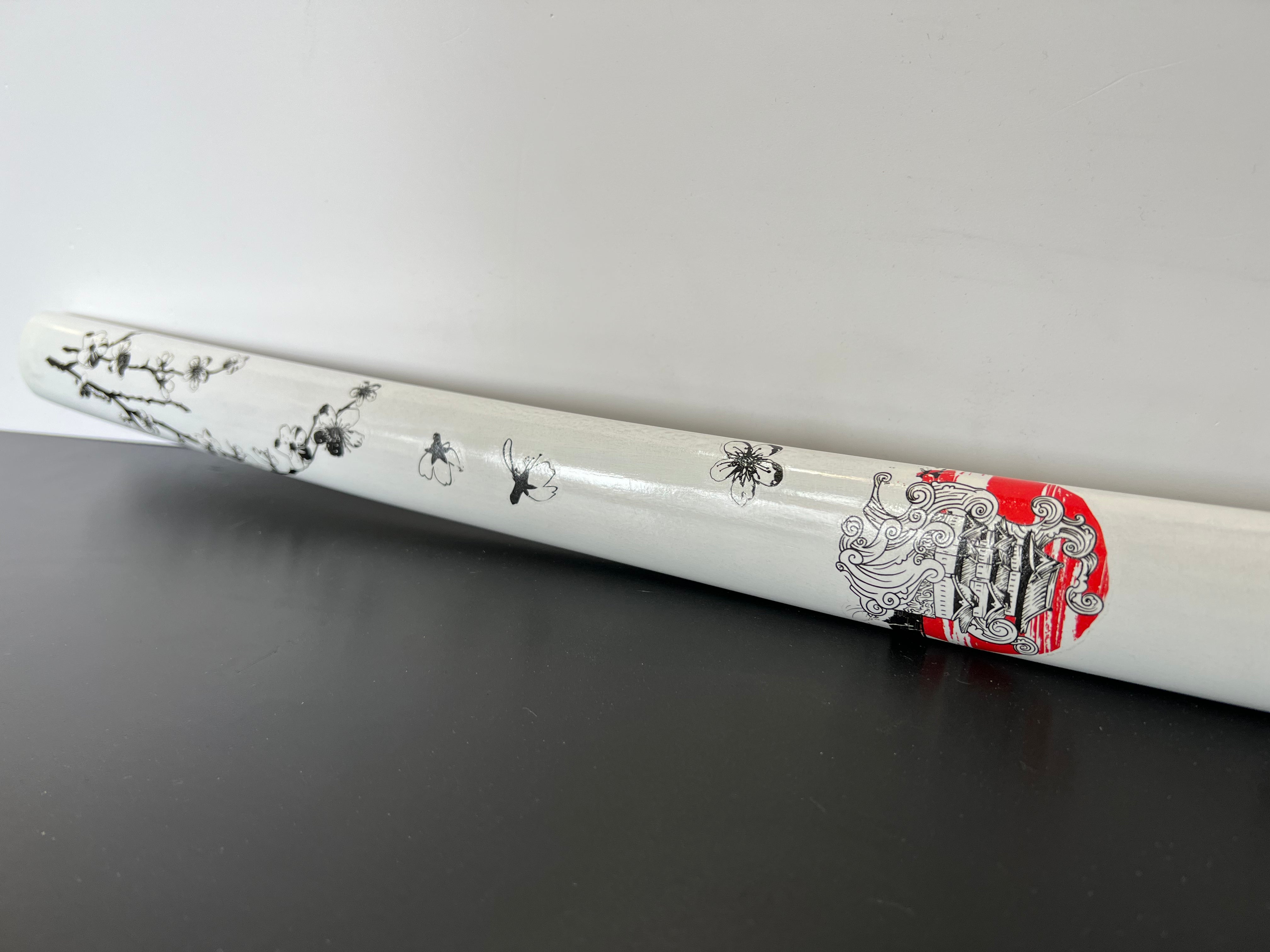 Katana with White Cherry Blossom Pattern (White Flower-Sakura)
---
Katana with white cherry blossom pattern. The samurai sword has cherry blossom decorations all over the saya (scabbard) and the cherry blossom is one of the most important symbols in Japan, sIt stands for beauty, awakening and transience and shows itself in the most beautiful season, spring.  The cherry blossom is called sakura in Japanese and is planted by many Japanese for its beauty. In addition, the combination of katana and cherry blossom reflects the Japanese very well.
The total length of the katana is 102cm
The blade length of the katana is 69 cm 
The katana has a handle with a length of 27.5 cm 
The weight of the katana is 700g 
The blade is black
The material of the blade is high quality carbon steel
The handle is made of hardwood
A hardwood sheath is also included
The katana is only suitable for decoration and not for use.