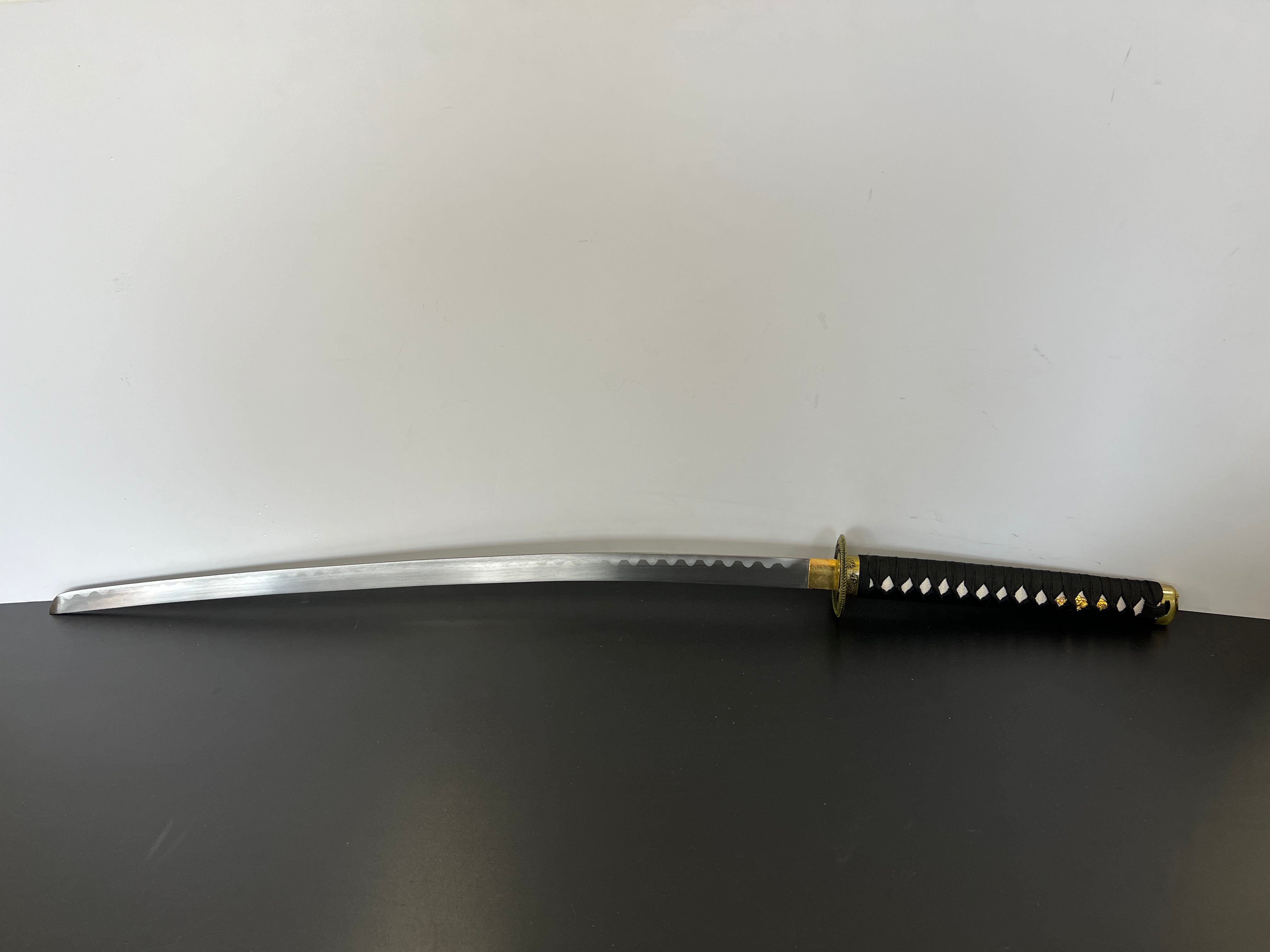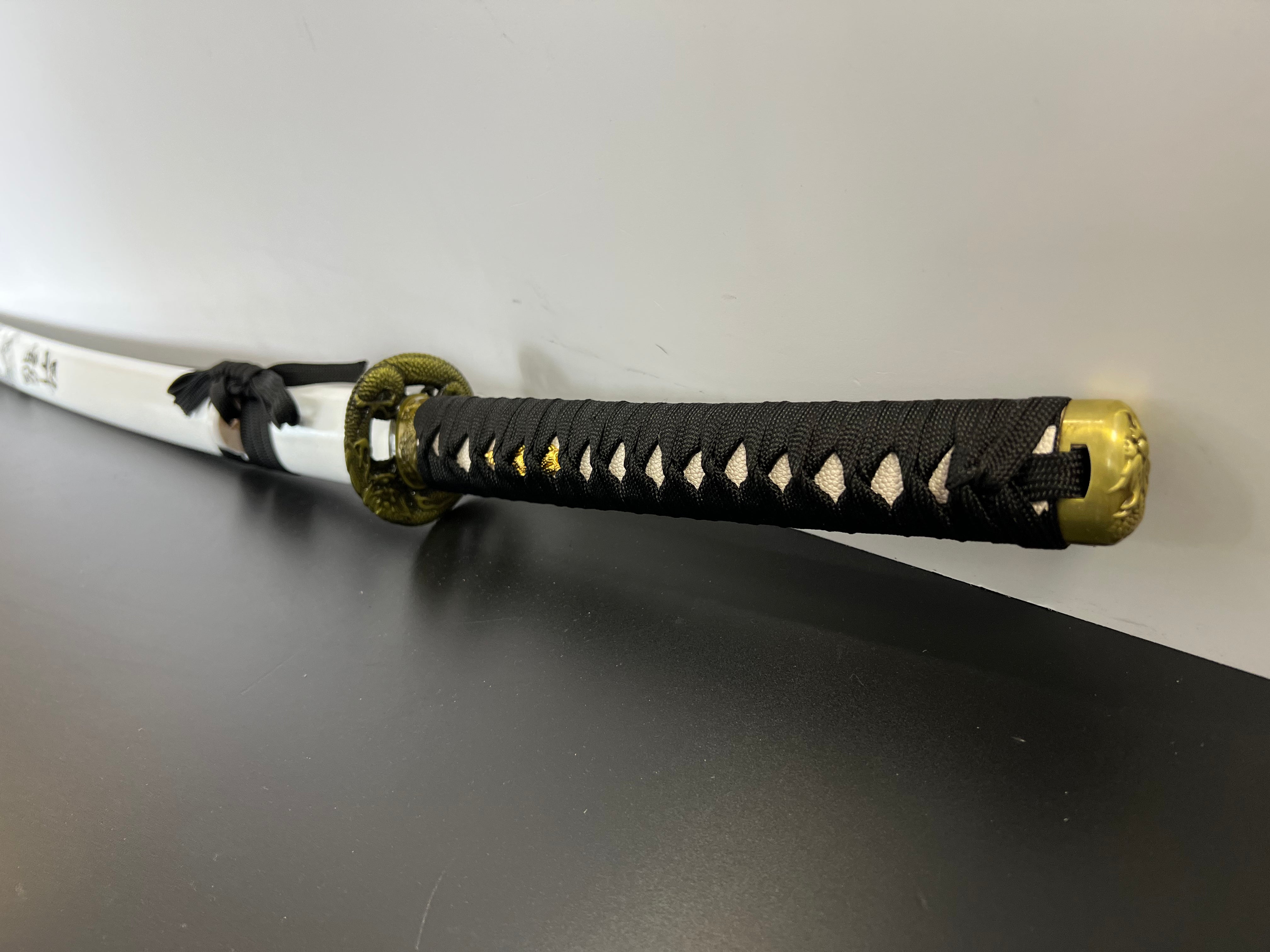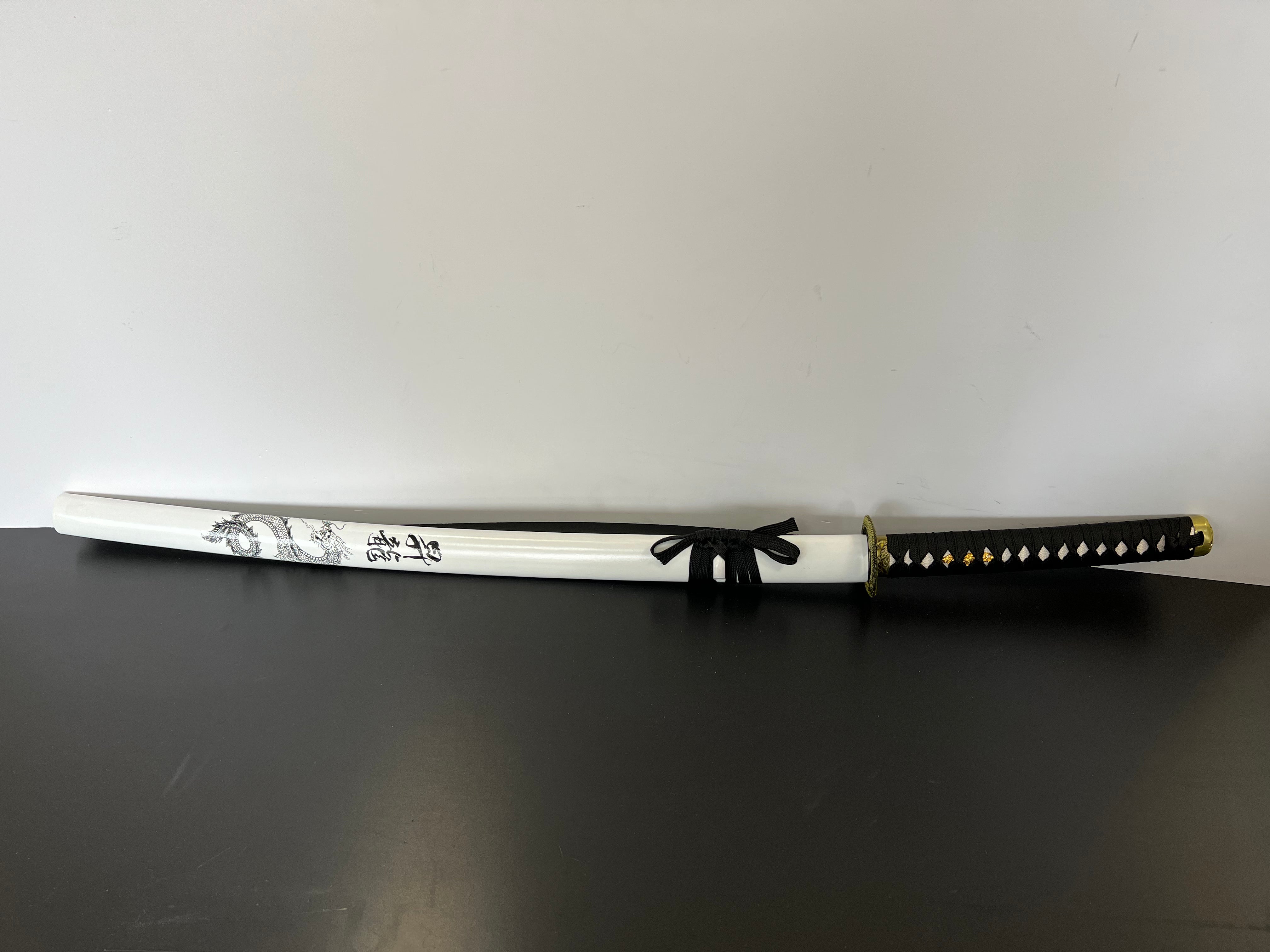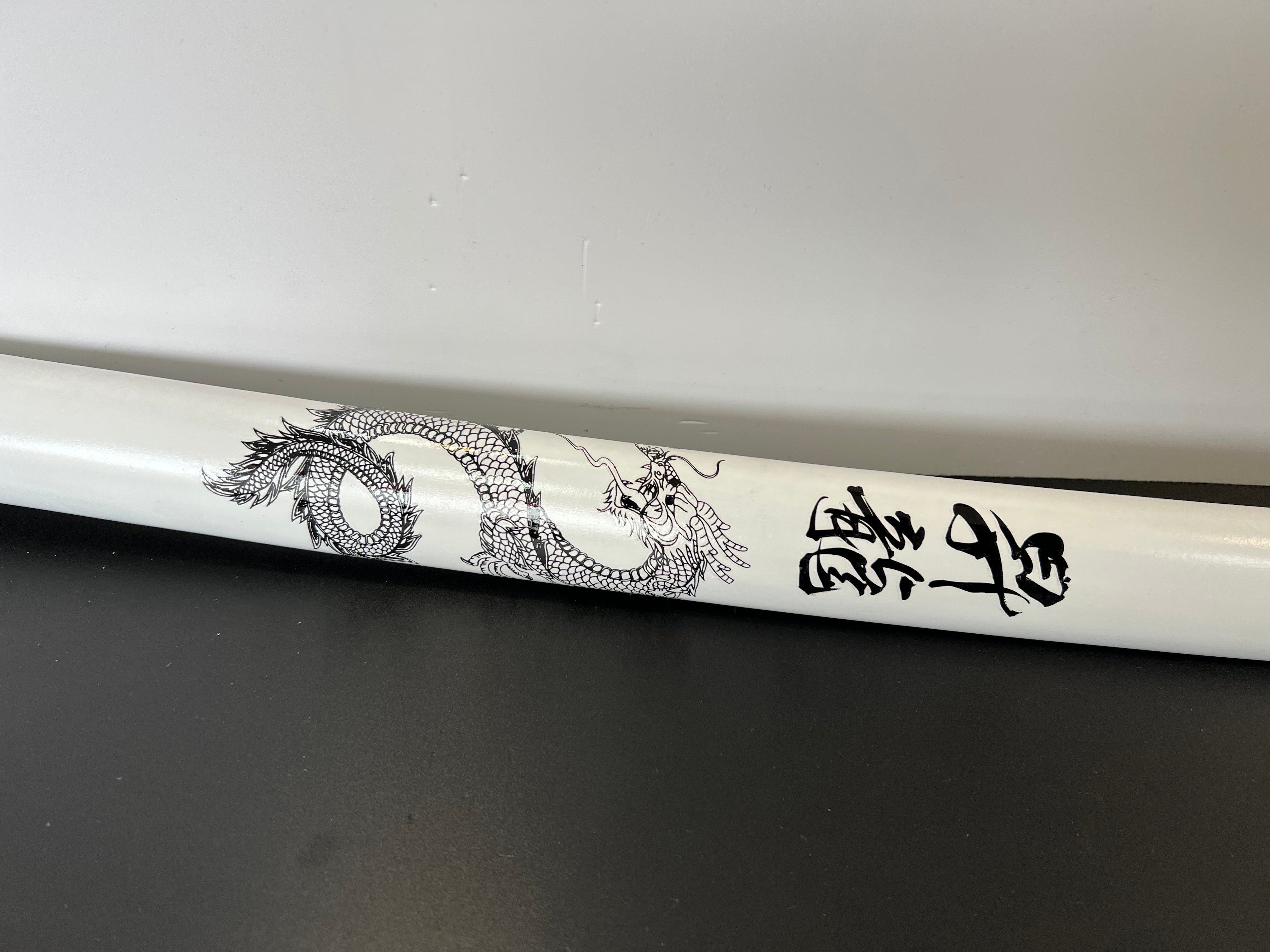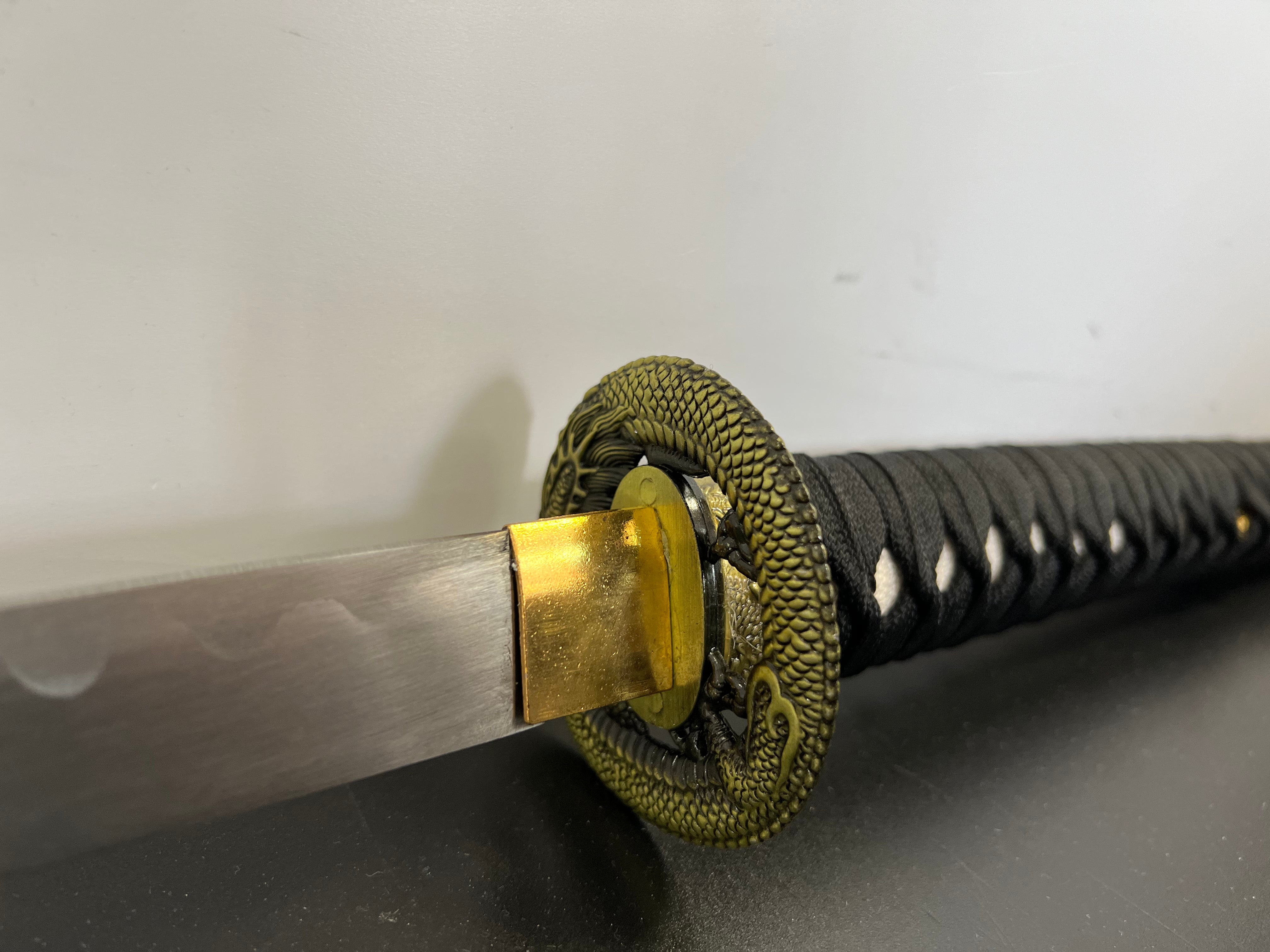 Katana with dragon pattern
---
A katana with a dragon pattern, which can be seen not only on the saya (scabbard), but also on the tsuba. The tsuba has the shape of a dragon, which is illustrated in the Japanese style. The katana is the traditional sword of the Japanese and is easily recognizable due to its unique shape. 
The total length of the katana is 102cm
The blade length of the katana is 69 cm 
The katana has a handle with a length of 27.5 cm 
The weight of the katana is 700g 
The blade is black
The material of the blade is high quality carbon steel
The handle is made of hardwood
A hardwood sheath is also included
The katana is only suitable for decoration and not for use.