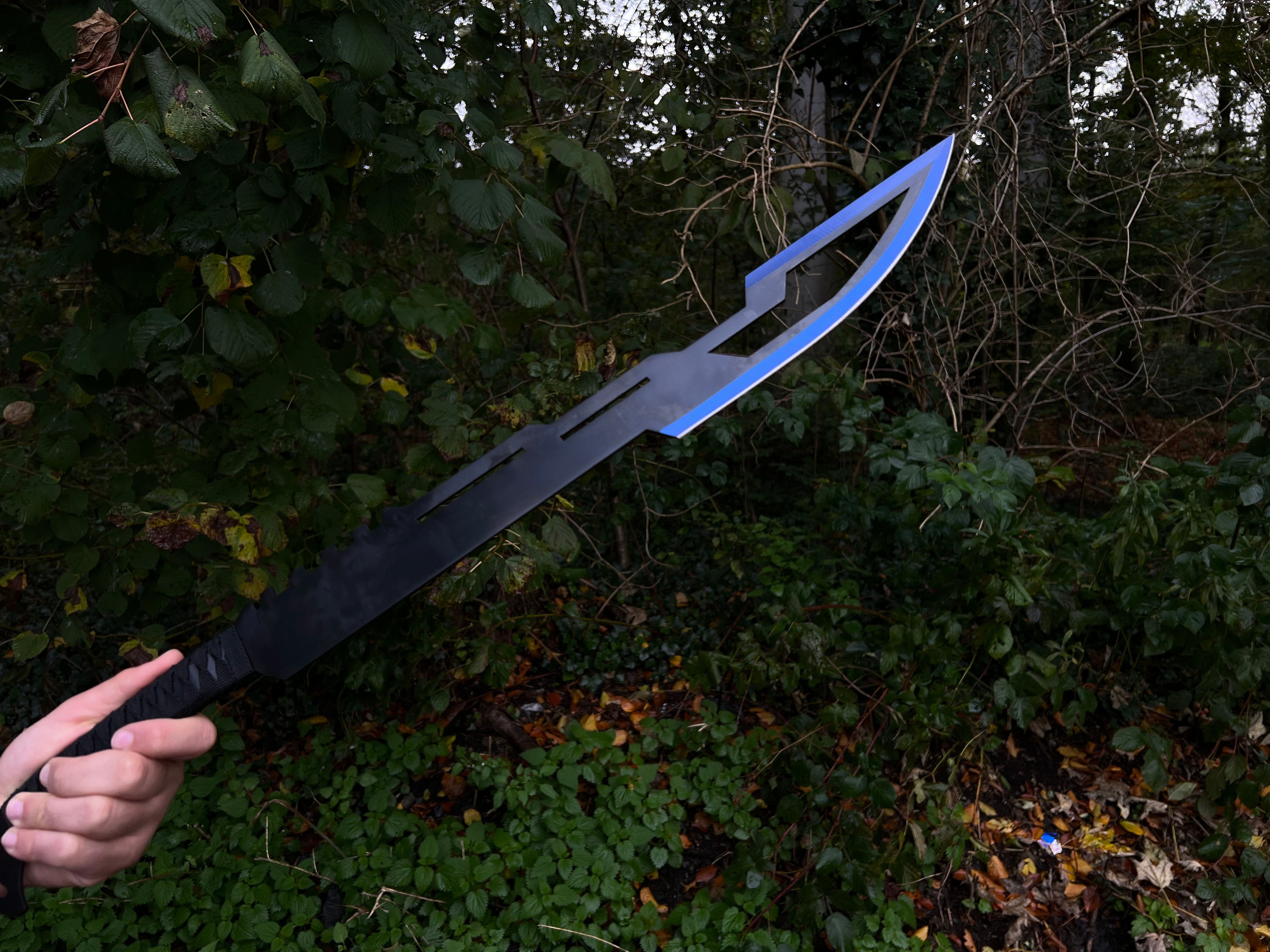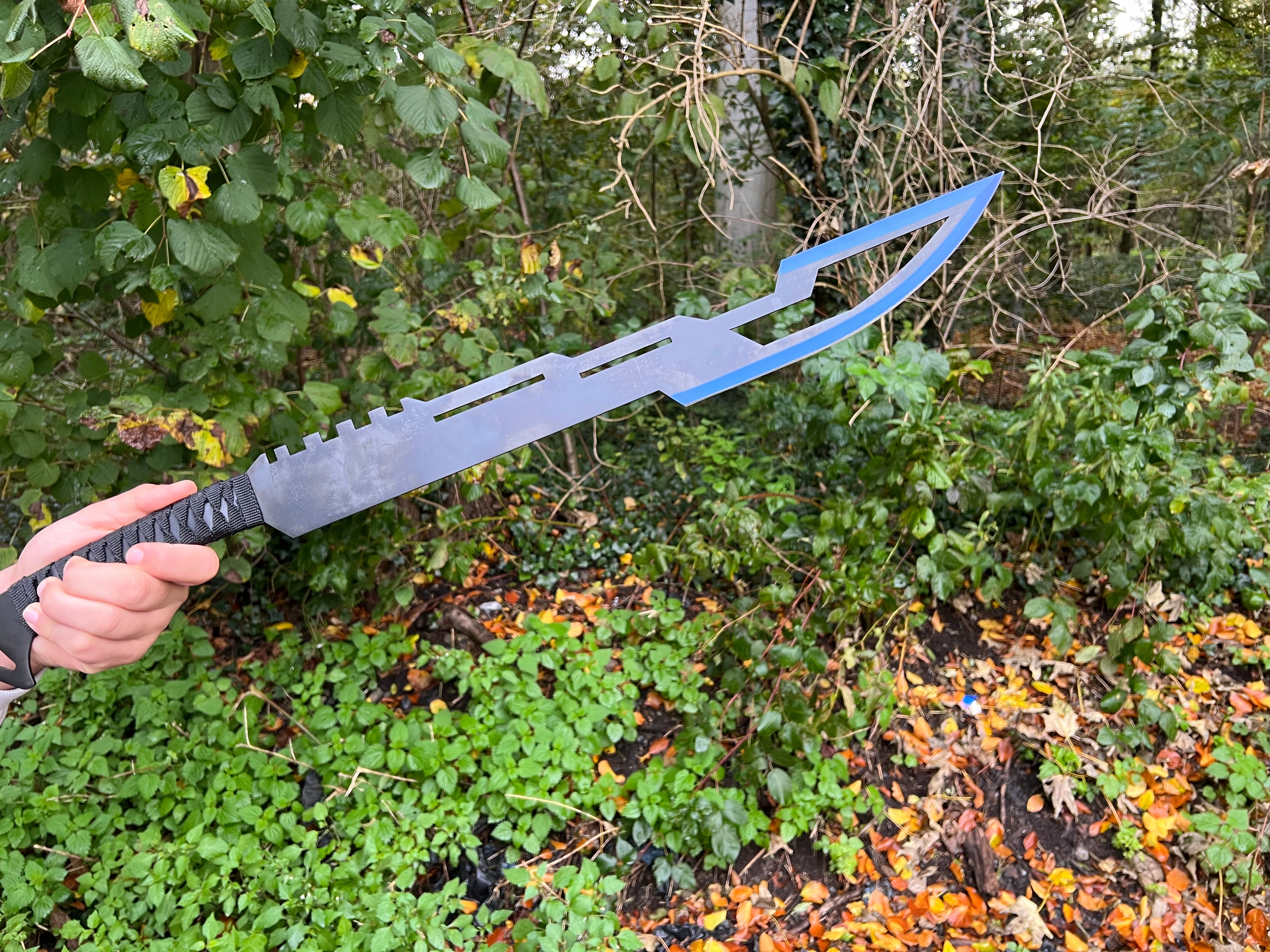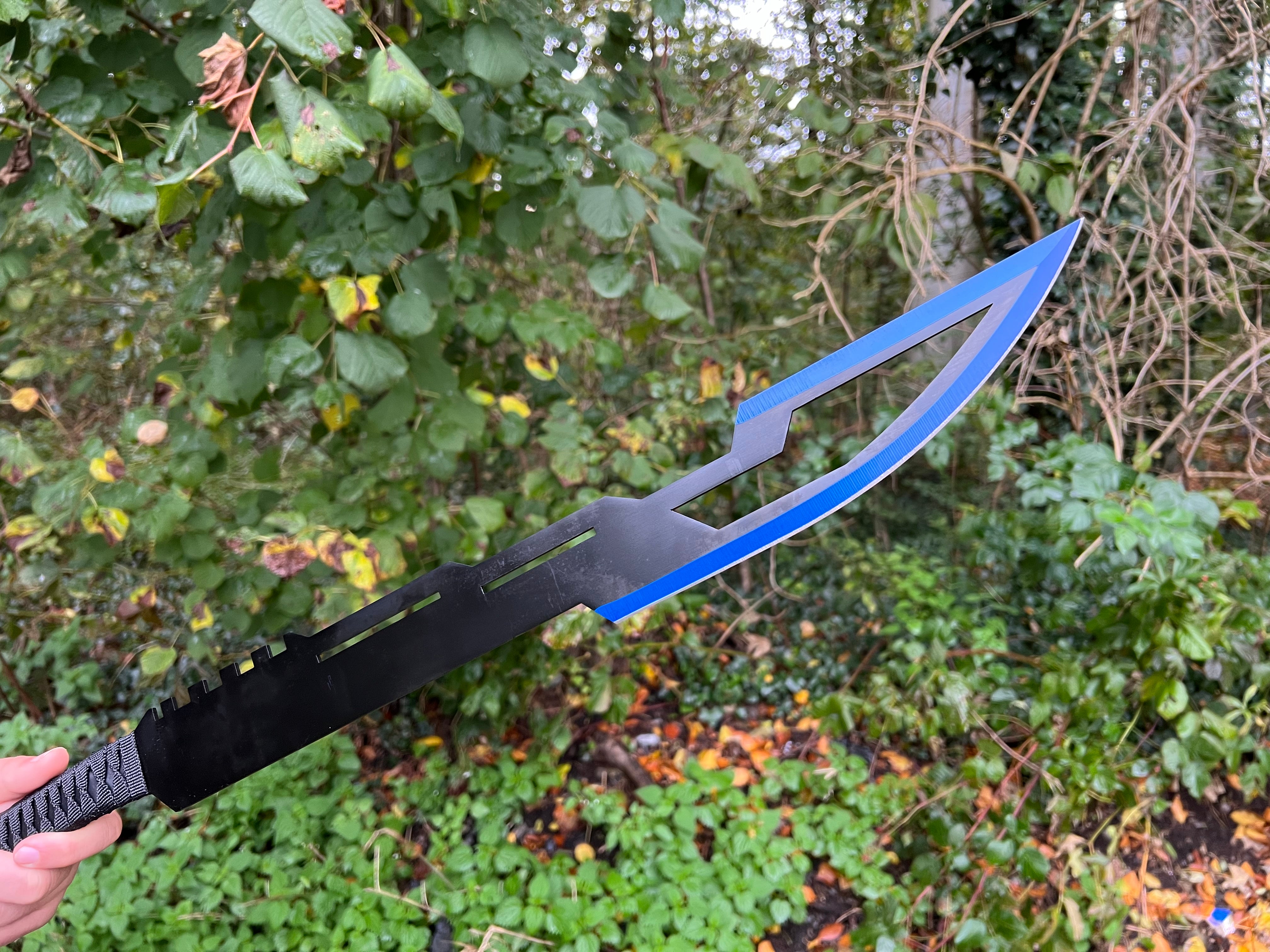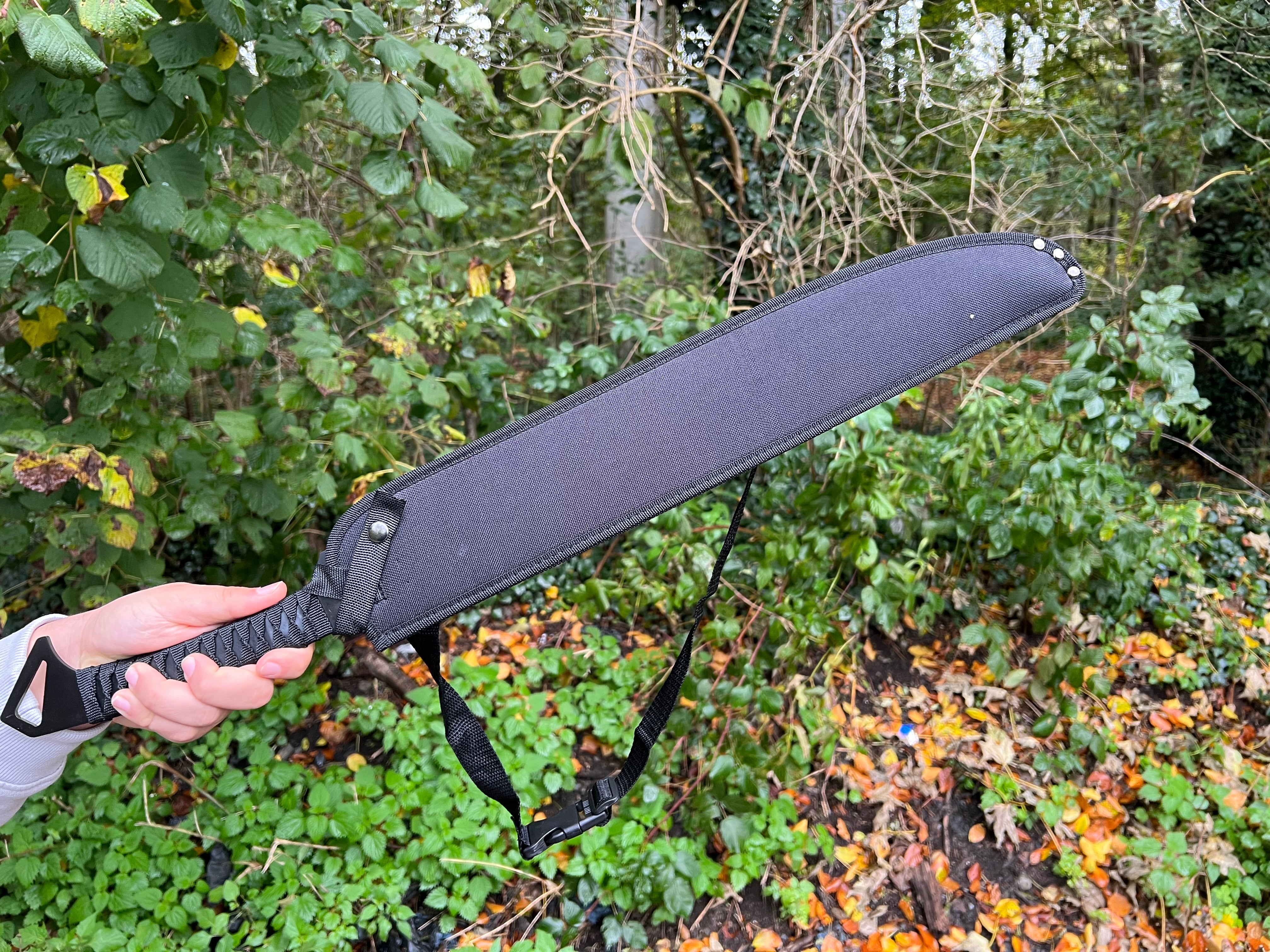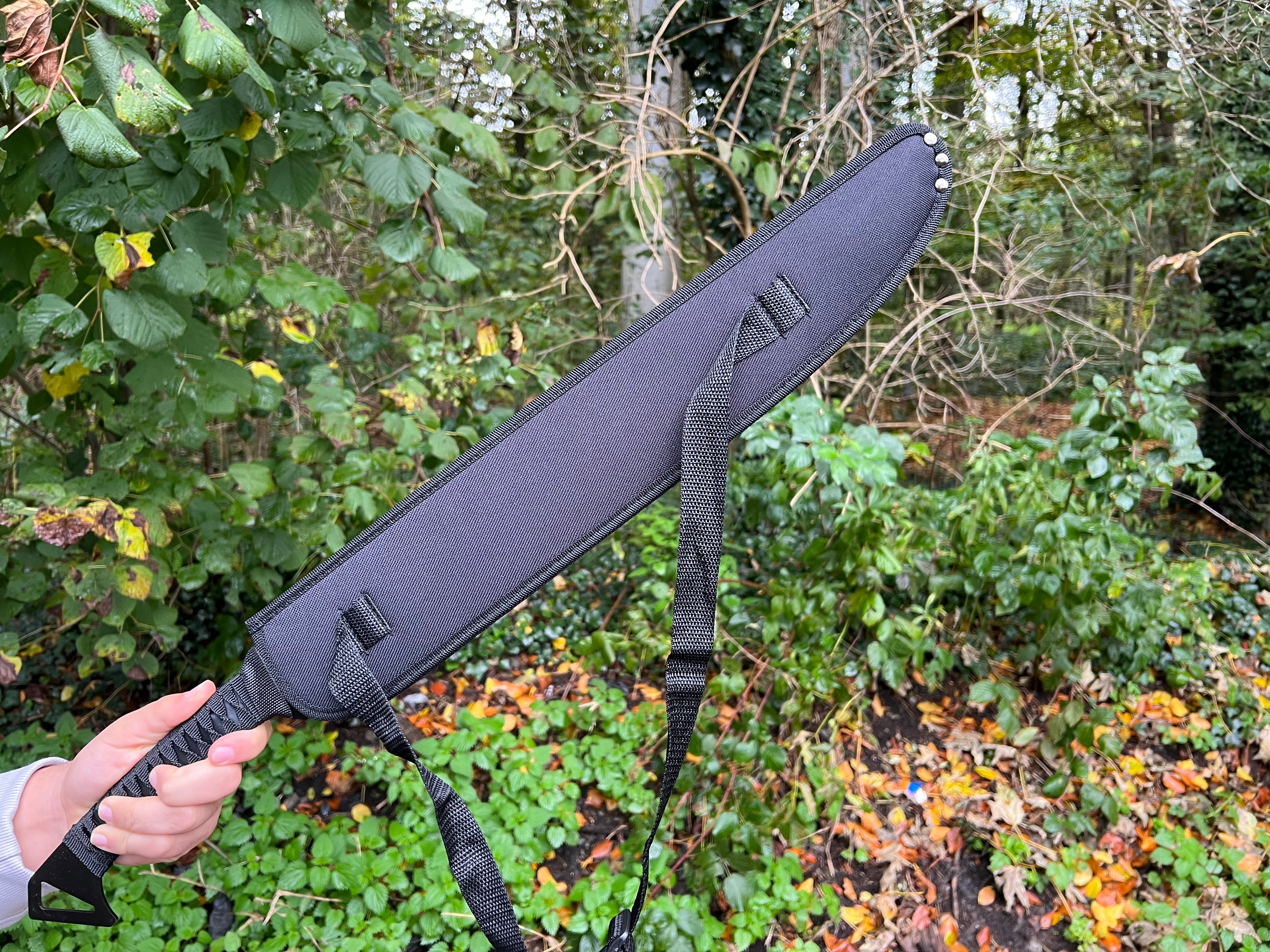 Combat sword "Azure Blade"-Traditional back sword with blue-black coating and back strap
---
An ode to the aesthetics and functionality of traditional swords, the combat sword "Azure Blade" adds a touch of style to any martial arts training or collector's shelf. It combines contemporary design with classic form, ideal for enthusiasts and hobbyists alike.
Main Features:
Striking Finish: The blue/black coating of the blade not only provides additional protection against wear and tear, but also creates a visually striking profile that stands out in any environment.

Ergonomic handle: The red cord on the handle not only offers a color contrast, but also ensures comfort and stability with every movement.

Practical sheath: A sturdy nylon sheath, equipped with a back strap, facilitates transportation and ensures the sword is always at hand.
Technical data:
Blade material: 420 stainless steel, for durability and ease of care
Handle Material: High quality plastic, for durable hold and light weight
Sheath: Durable nylon with a comfortable back strap
Blade length: 48 cm, ideal for excellent handling
Total length: 67 cm, an impressive presence without excessive load
Weight: 570g, balanced for precision and agility
Whether as a gift for a martial arts lover, as part of your training gear or as a piece of jewelry in a weapons collection-the "Azure Blade" back sword embodies power and elegance in a unique design. It is the perfect choice for anyone who appreciates the craft of swords and is looking for a sword that is both practical and visually impressive