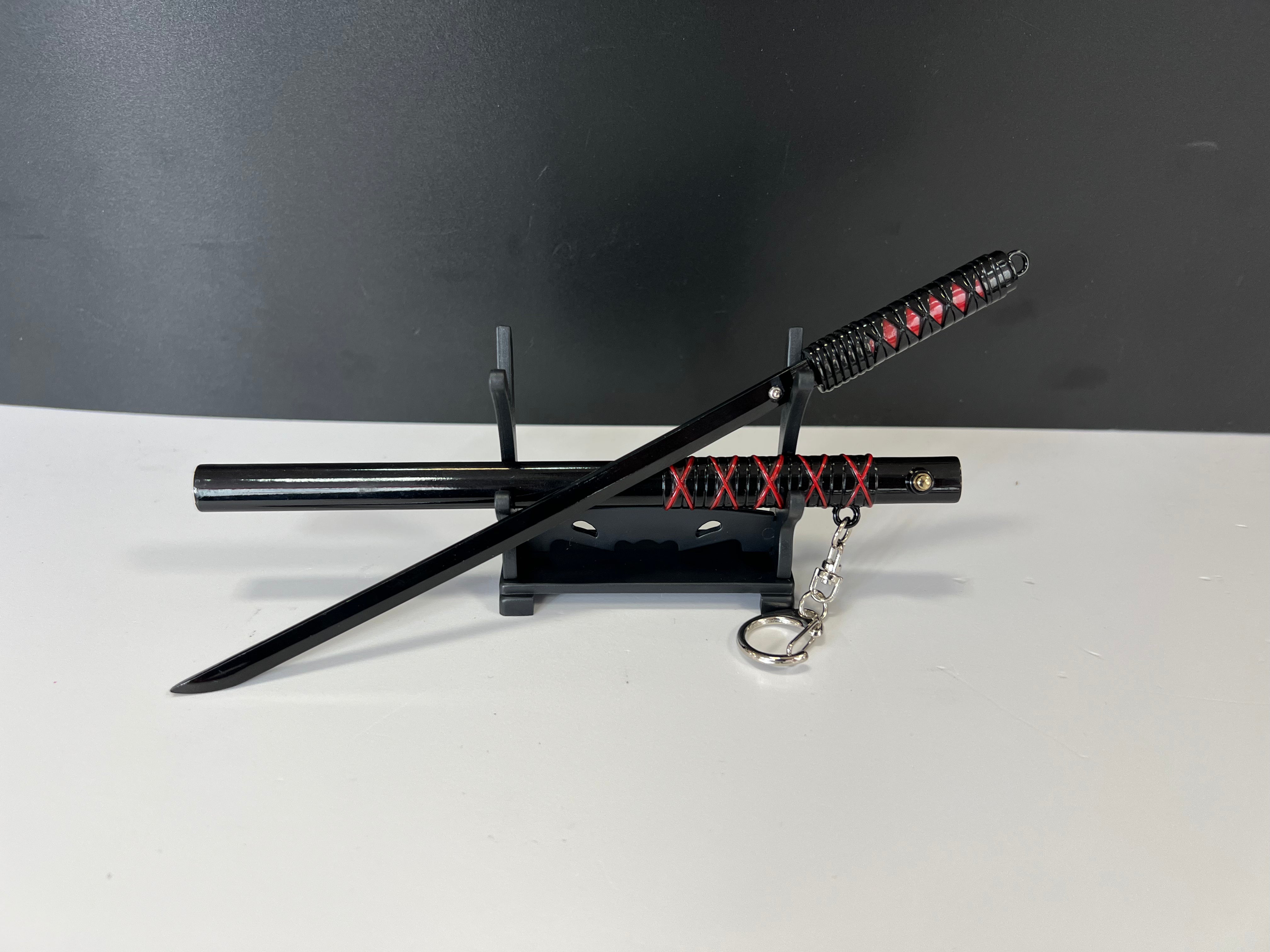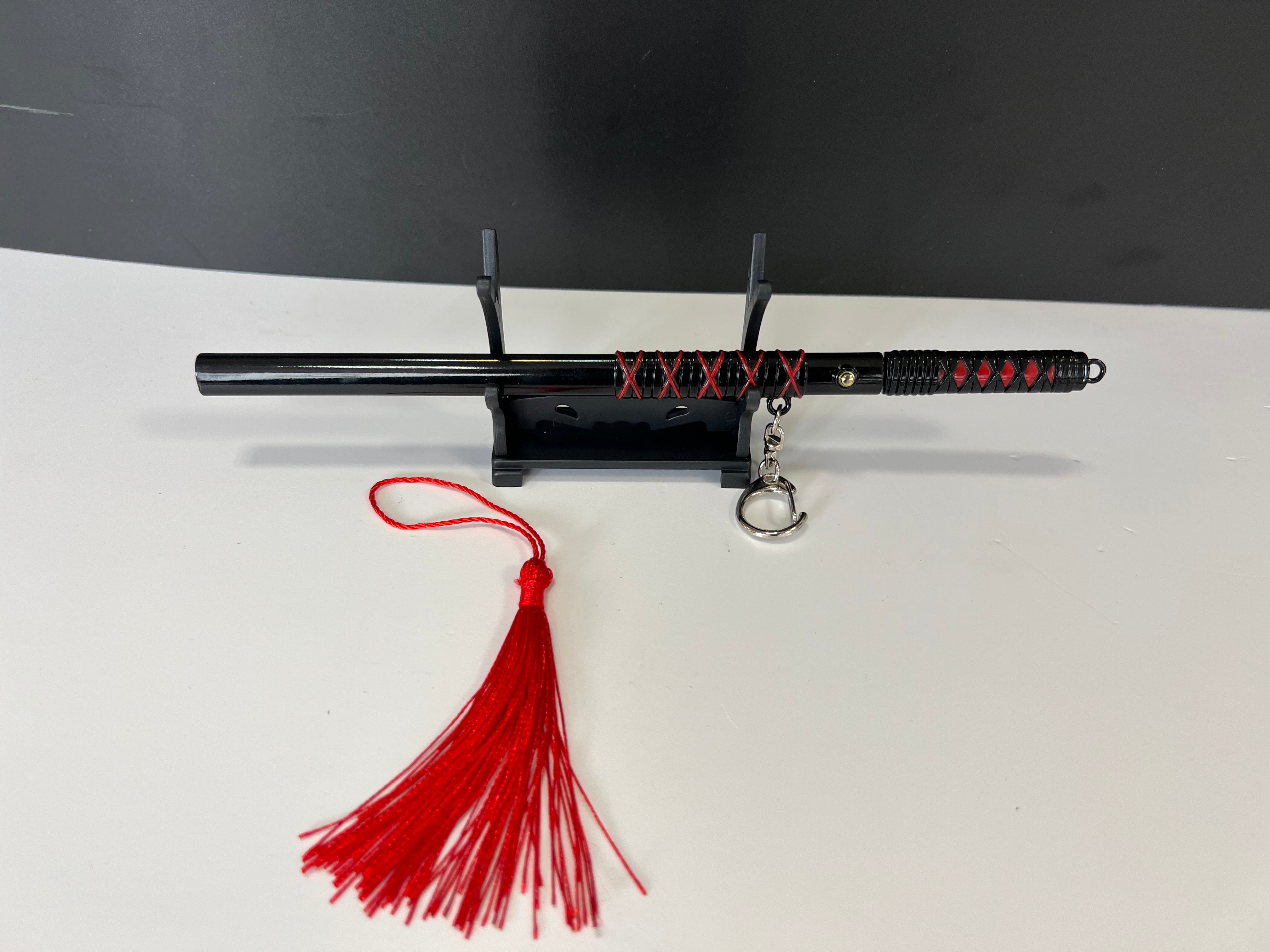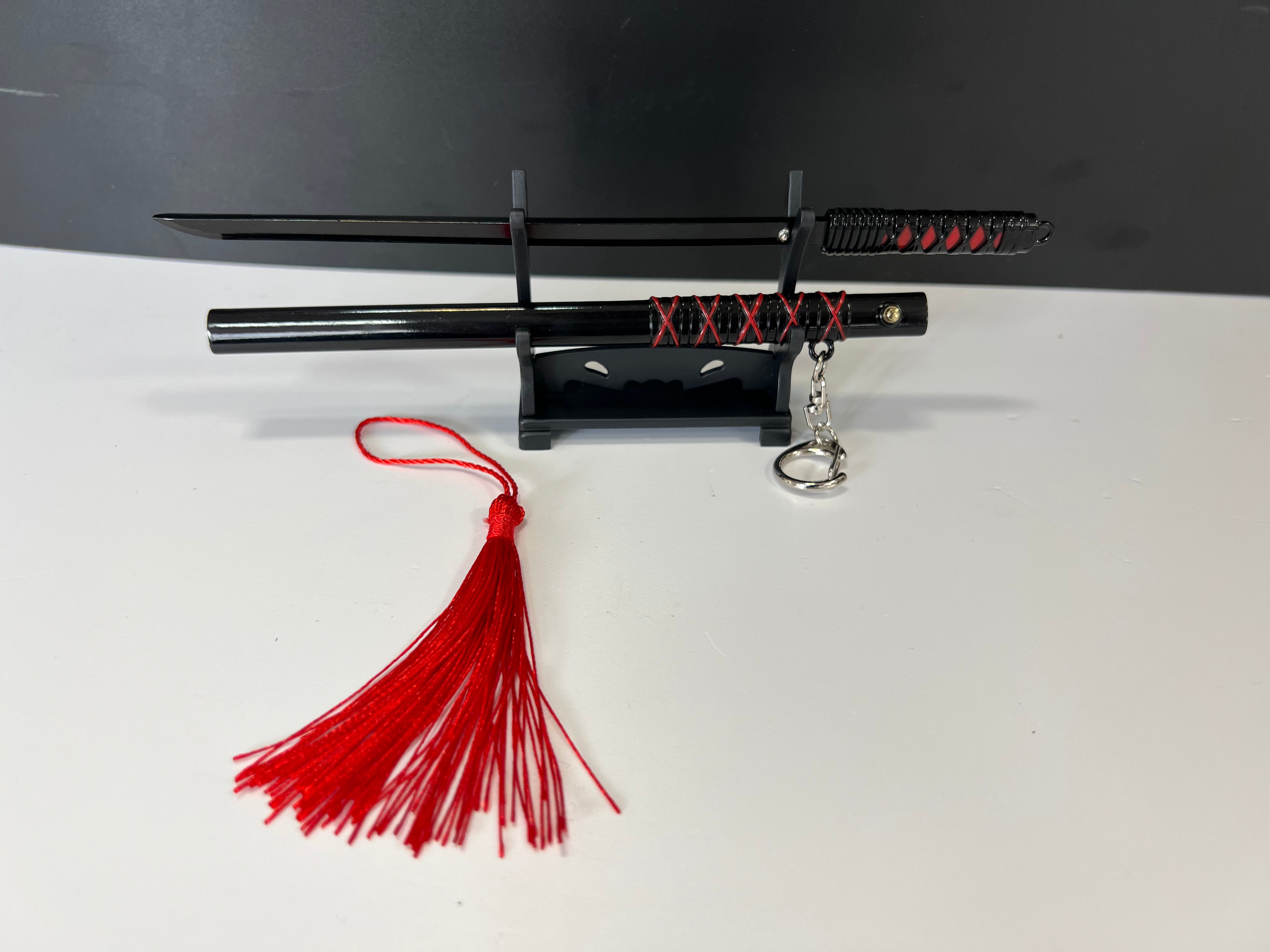 Kakashi - Naruto Brieföffner
---
The sword of Jonin Kakashi from the Naruto series. Kakashi is the Sensei of Group 7, which included Naruto, Sasuke, and Sakura. Kakashi was part of the Anbu Squad, an elite secret squad based in Konoha, at the time he used the sword. In addition, Kakashi is one of the strongest shinobi, and also saves the village of Konohagakure several times. The product is a letter opener and can also be used as a key fob. The letter opener also has a button that pops the sword out of the sheath.
The total length is 23cm 
The length of the blade is 15.8 cm
A sword mount is also included.
The sword is only used as a letter opener or as a keychain and is not sharp. It is a replica from the anime Naruto.