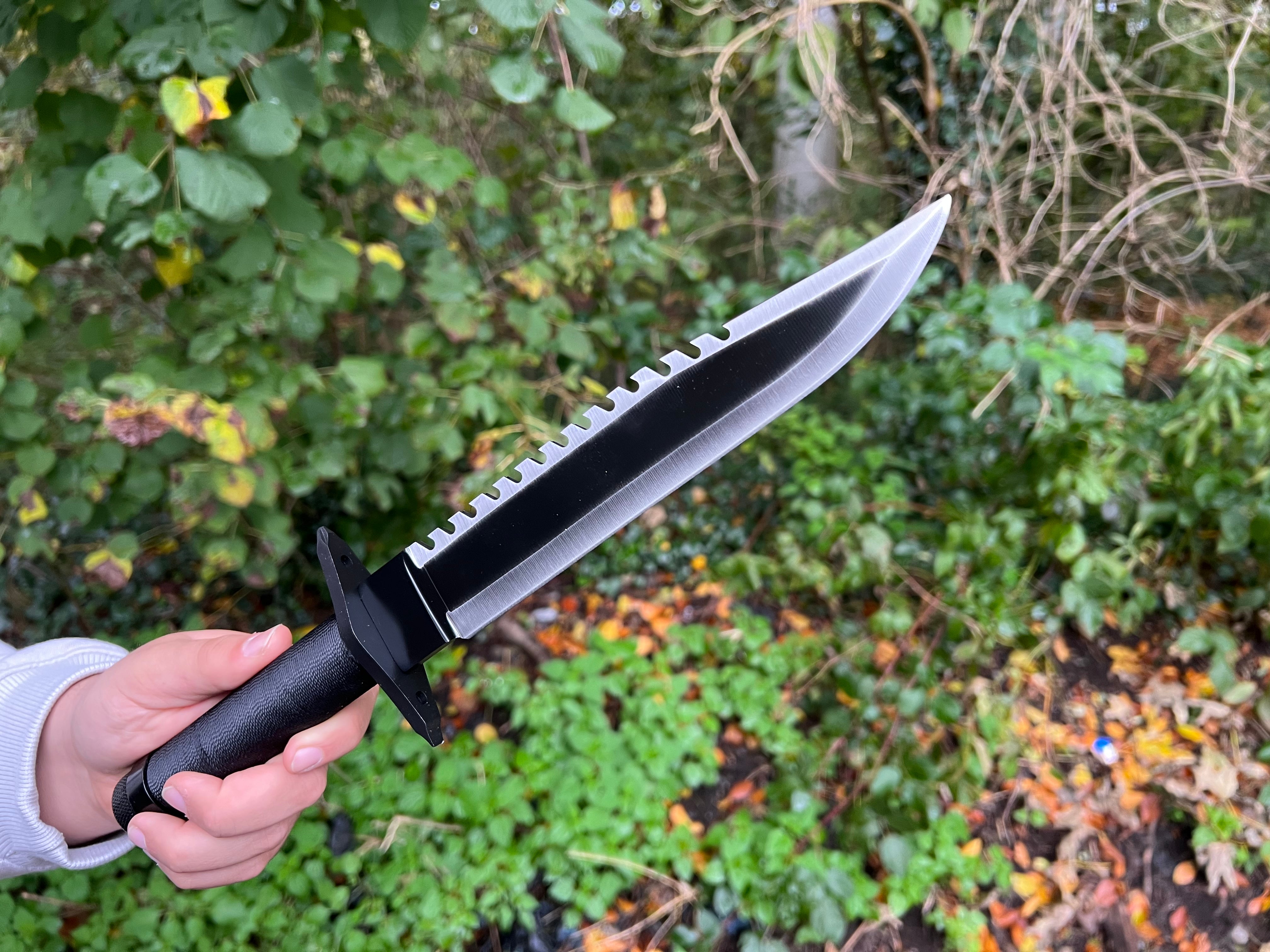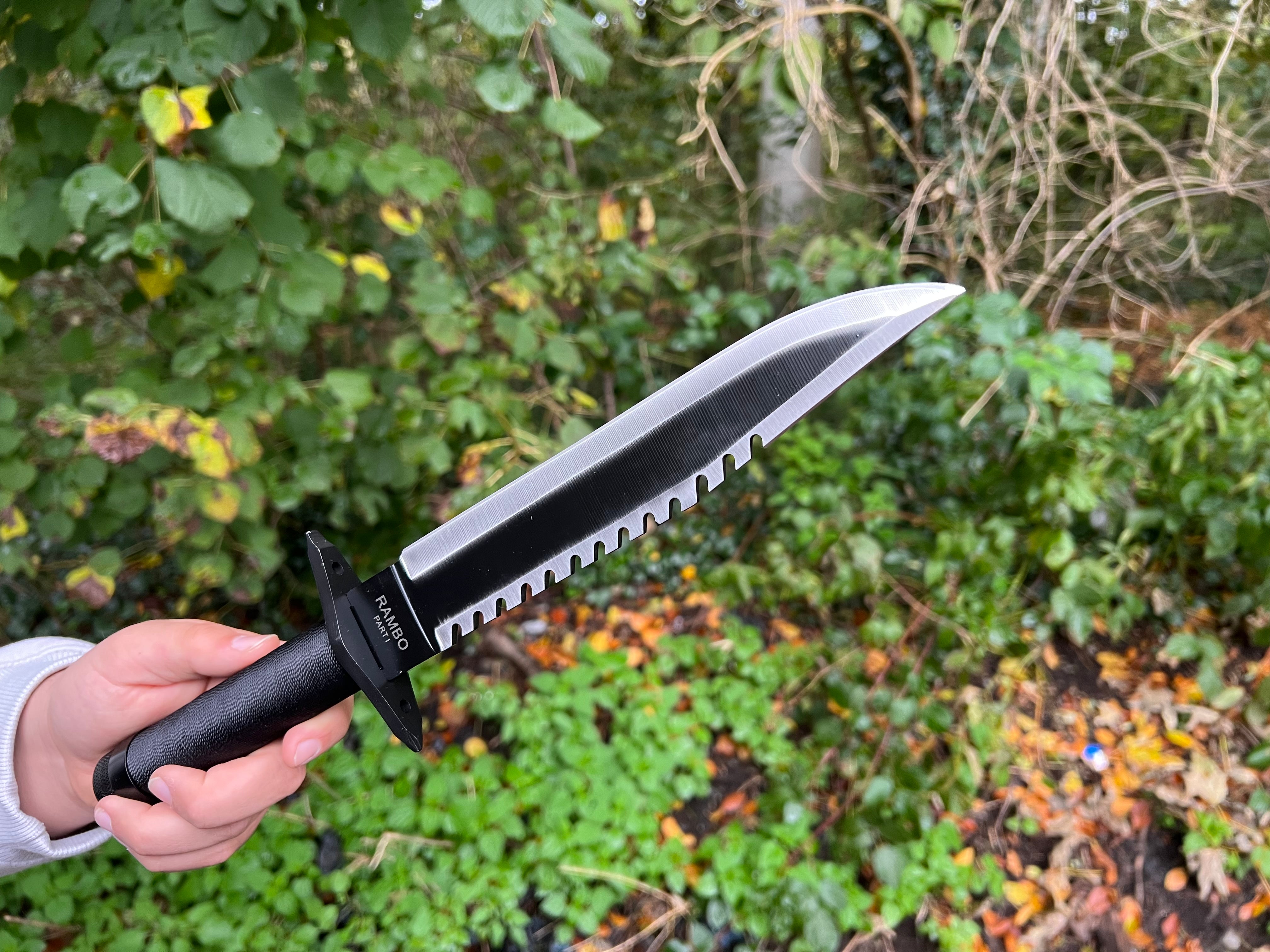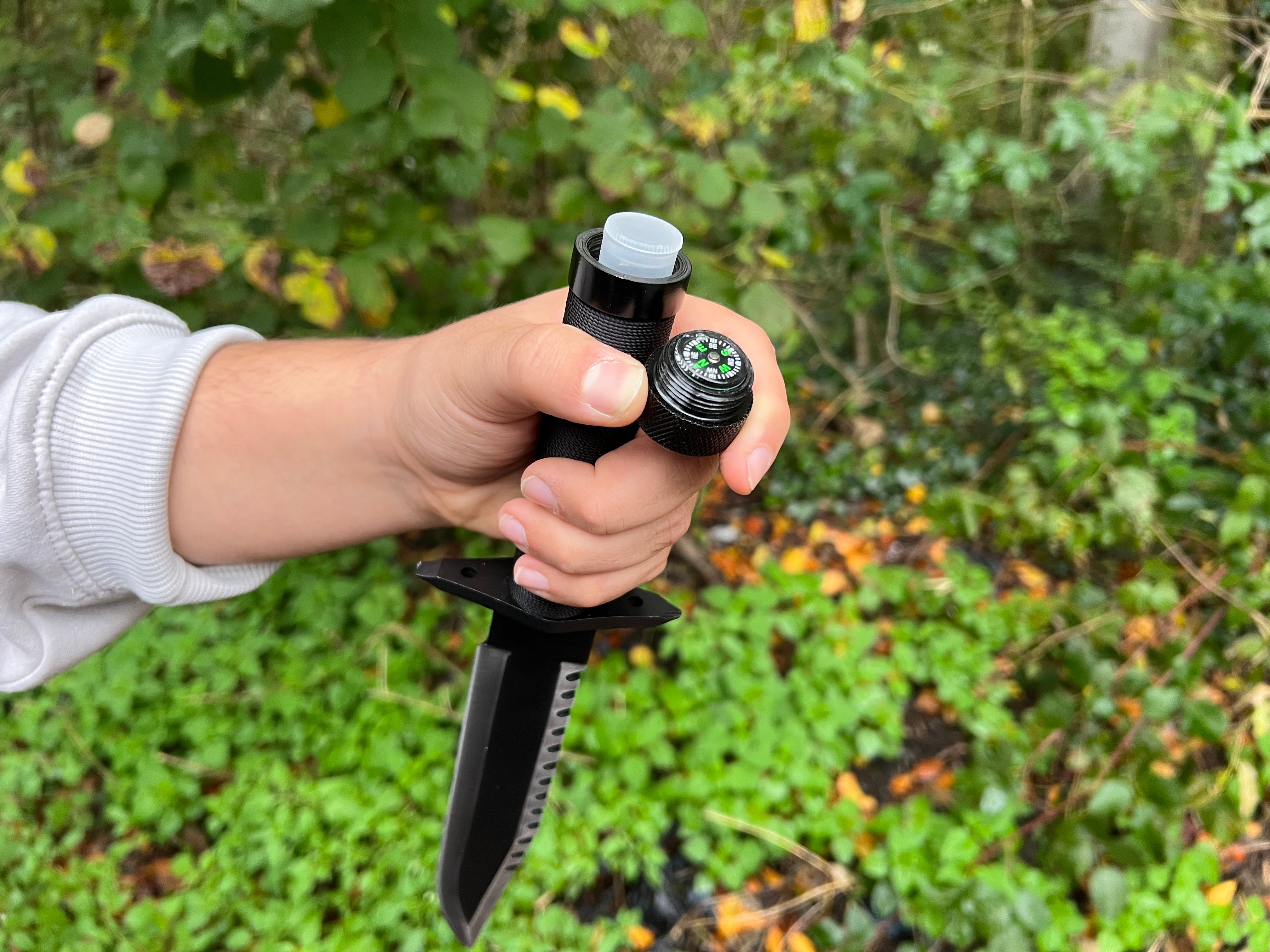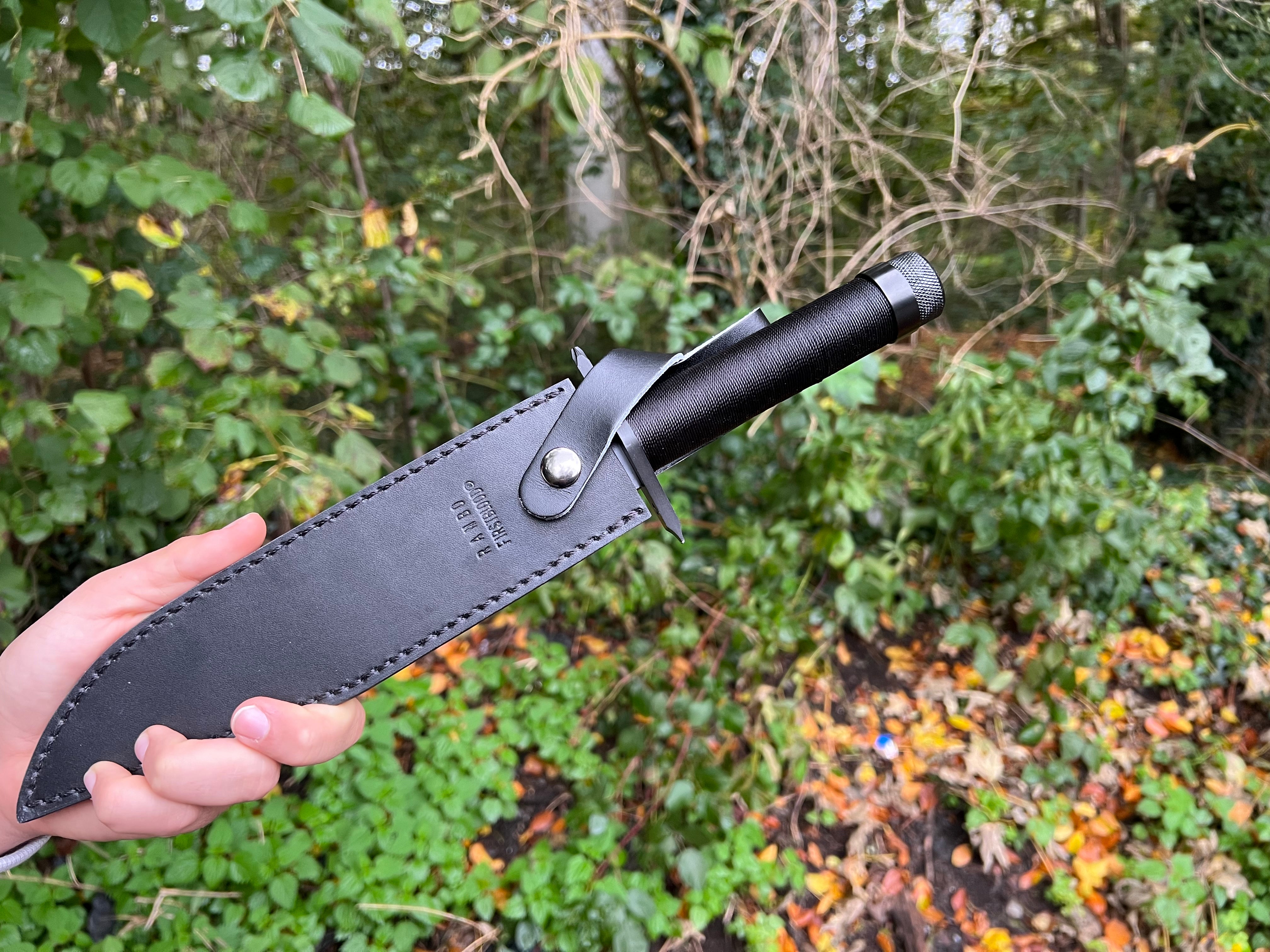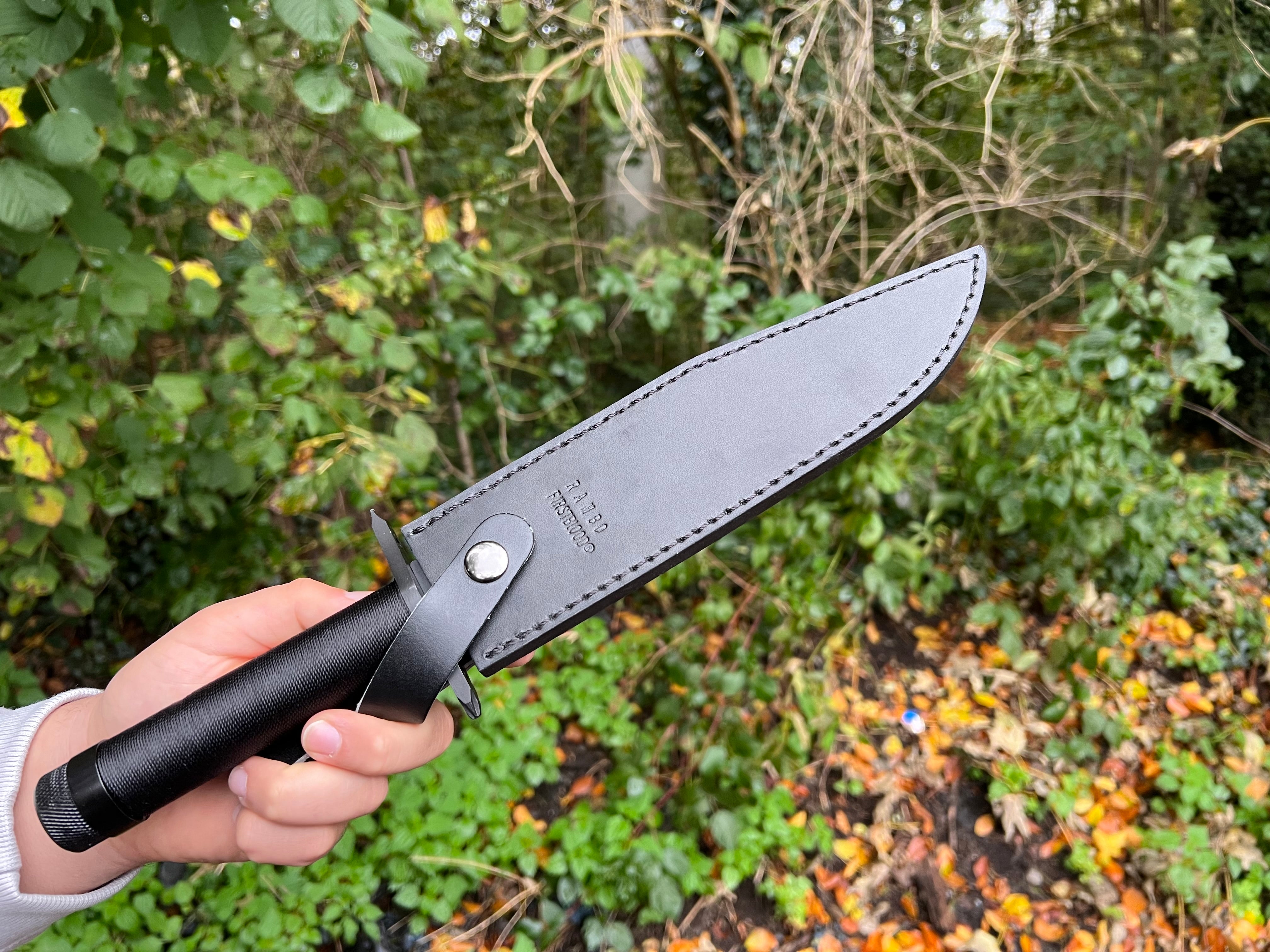 John Rambo's ready-to-fight hunting knife-Rambo First Blood
---
Inspired by the legendary film "First Blood," this hunting and survival knife pays homage to the classic piece of equipment used by Rambo himself. This sturdy knife is an invaluable addition to the gear for both the serious outdoor lover and movie buffs.
Product Highlights:
Robust blade: Equipped with a 225mm long steel blade, this knife is equipped for the toughest survival situations and is suitable for a variety of outdoor activities.

Integrated survival kit: Hidden in the metal handle, it includes a compass, fishing line and hook, matches with a friction surface, and a band-aid-a mini survival kit for emergency situations.

Practical sheath: The leather-like sheath with belt loop not only offers protection for the blade, but also easy access and convenient transport.
Technical data:
Blade material: high performance steel for exceptional sharpness and durability
Handle: Cordura-coated metal handle with survival kit inside
Sheath: High quality leatherette with belt loop for safe and easy carrying
Blade length: 225mm - ideal for precision cuts and robust hacking
Total length: 360mm (380mm with sheath)-perfectly balanced for efficient handling
Weight: 440g (520g with sheath)-heavy enough for stability, light enough for agility
This Rambo First Blood hunting and survival knife is not only a practical tool for outdoor adventure, but also an iconic collector's item. Whether you want to survive in the wilderness or add a unique piece to your movie collection, this knife is an excellent choice.
The knife is also licensed
This product is sharpened and is pointed. When purchasing, an age verification is required before shipping, as the purchase is only permitted from the age of 18.