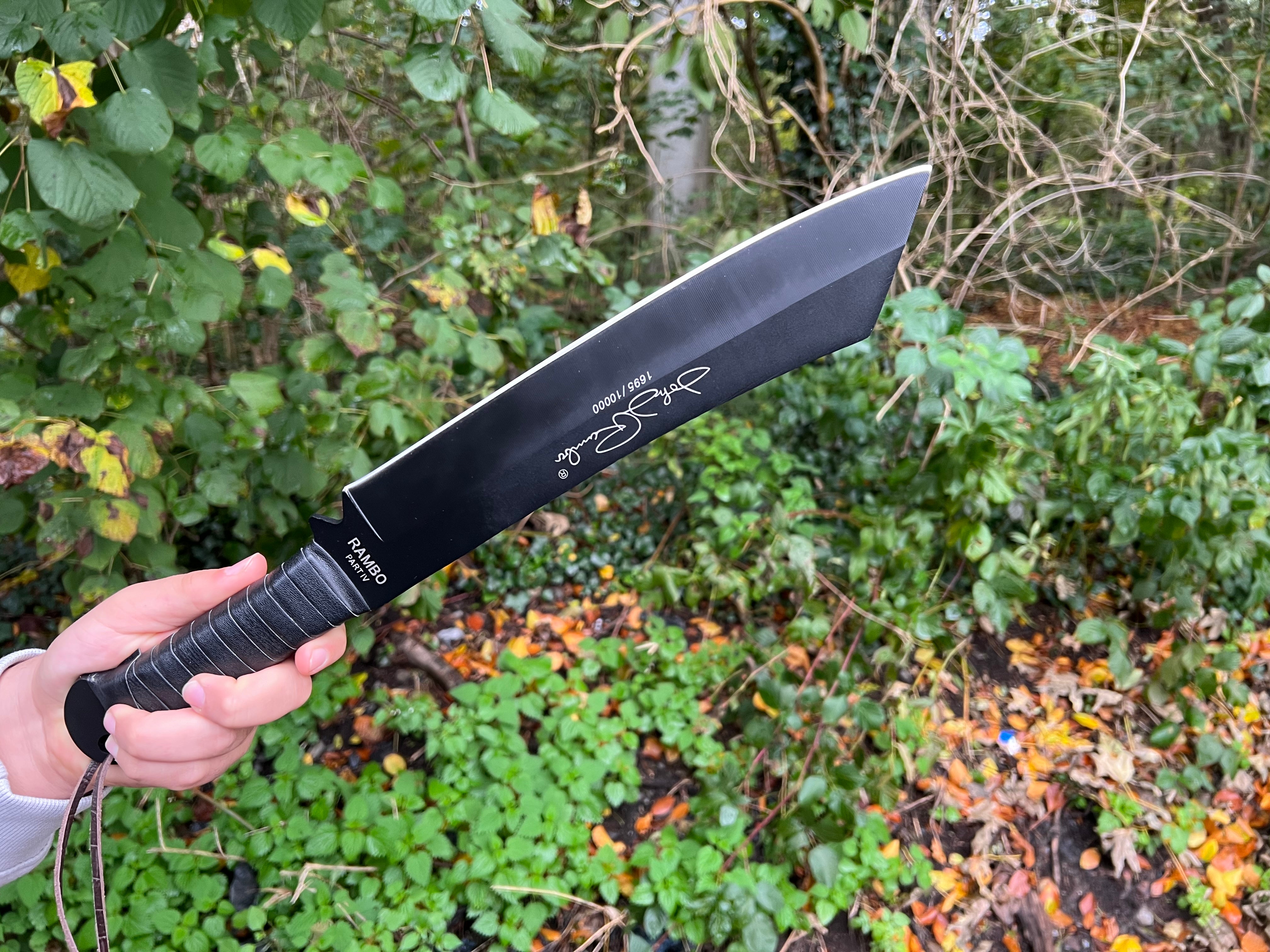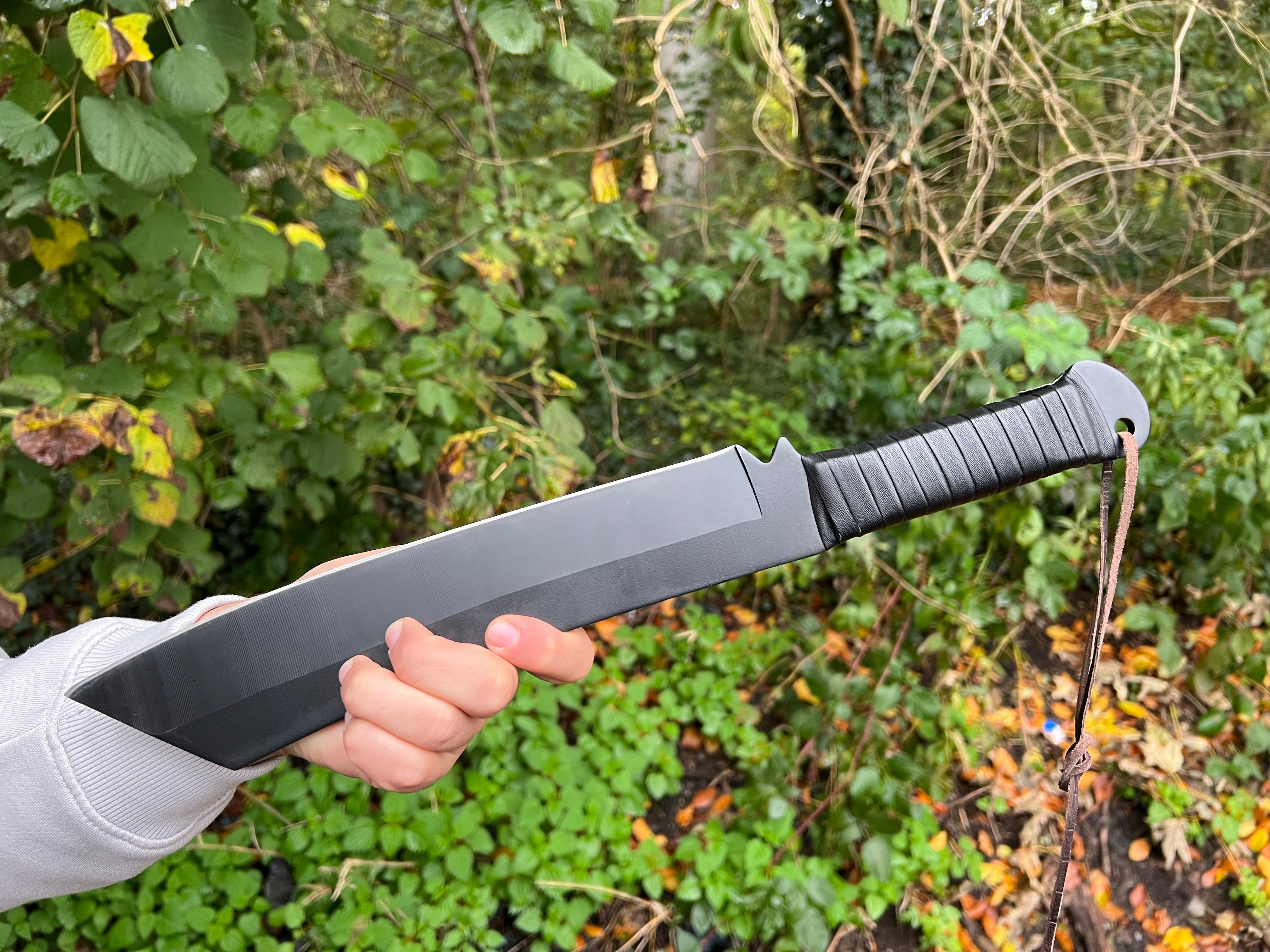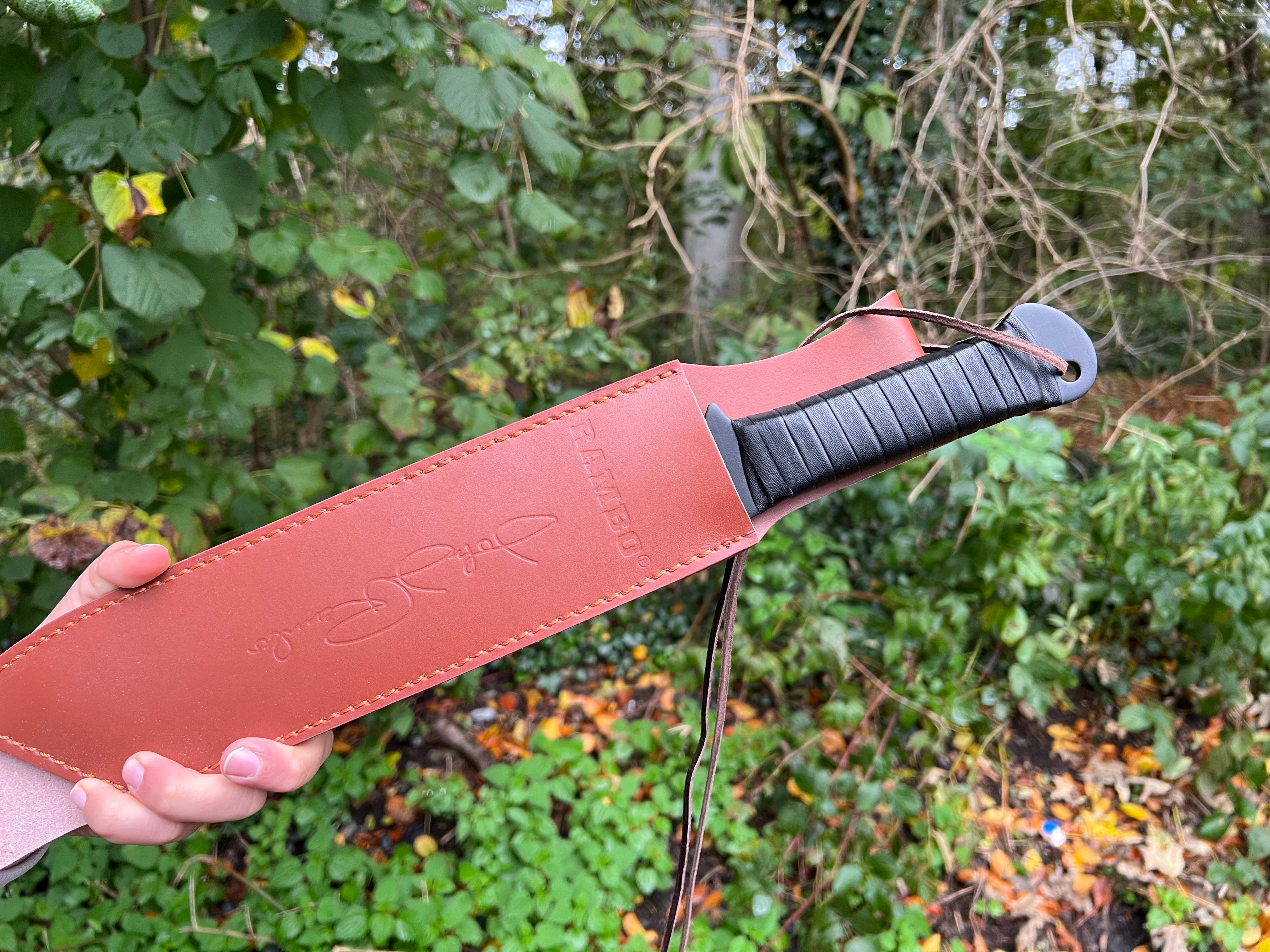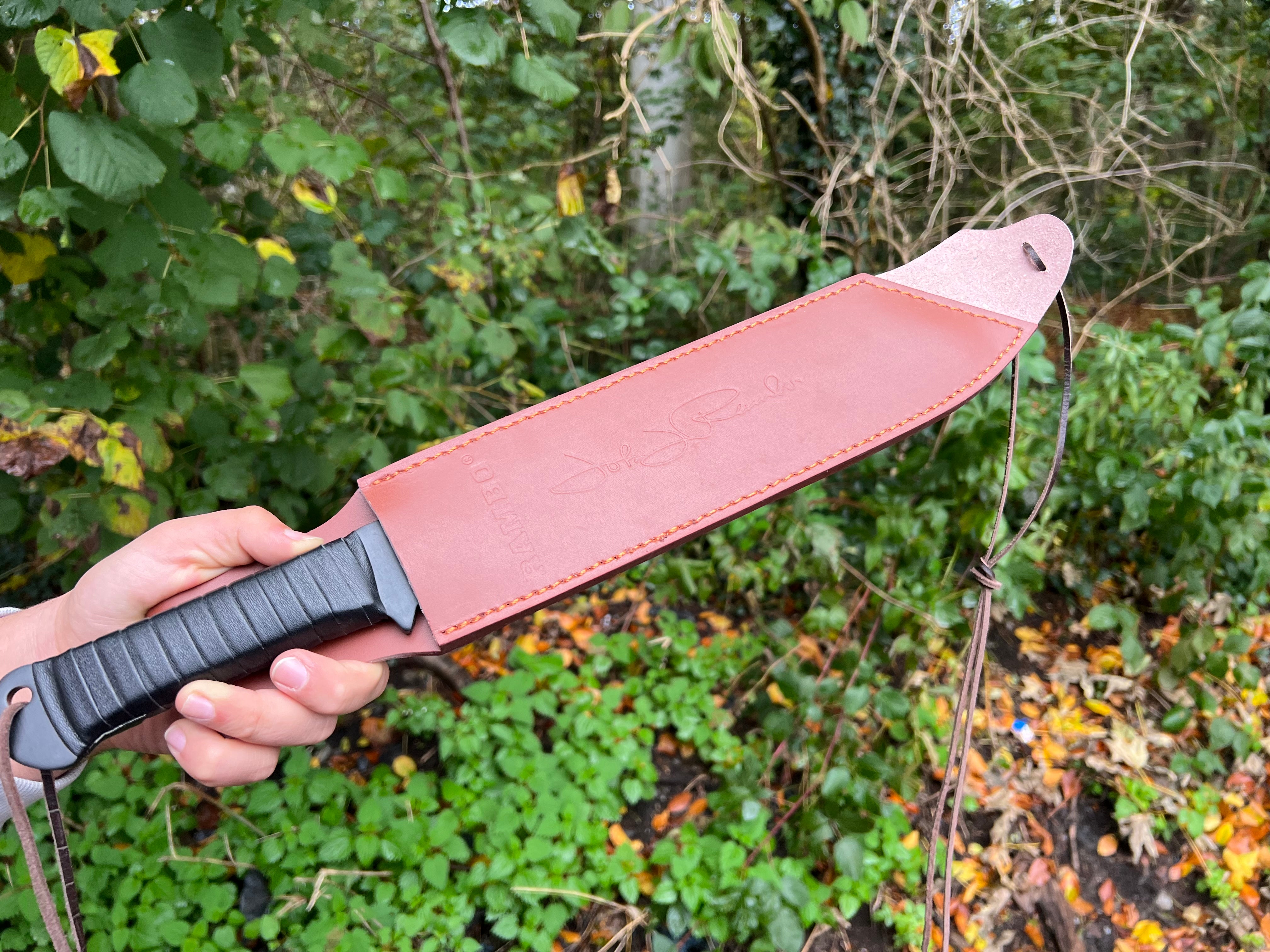 John Rambo's ready-to-fight hunting knife-Rambo 4
---
The Rambo IV hunting knife embodies the raw power and distinctive style of John Rambo, the famous character from the film series of the same name. Every detail of this knife has been carefully crafted to delight fans and survival experts alike. From the sturdy, black anodized steel blade to the engraved leather sheath with John Rambo's signature, this knife represents survival power and determination.
Product Features:
Robust Anodized Blade: The 290mm long blade made of black anodized steel is not only visually impressive, but also offers excellent performance in the most difficult conditions.

Engraved leather handle: The steel handle is completely wrapped in high-quality black leather and ensures a comfortable and secure hold during use.

Signed leather sheath: A custom leather sheath, embellished with the engraved signature of John Rambo, complements the big picture and offers stylish and practical transport.
Technical Specifications:
Blade material: High quality steel with black anodizing for longevity and corrosion resistance.
Handle: Ergonomically shaped steel handle wrapped with fine black leather for a firm grip.
Sheath: Made of the finest leather, with detailed engraving and belt loop for easy transport.
Blade length: 290mm - ideal for all cutting tasks.
Total length: 428mm (510mm with scabbard)-perfect balance for power and precision.
Weight: 760g (880g with scabbard)-heavy and robust for maximum efficiency.
The Rambo IV hunting knife is more than just a tool; it is a tribute to a cult character and an inspiration to anyone who wants to conquer the wilderness. Whether as part of your outdoor equipment or as an exclusive collector's item, this knife is an indispensable symbol of survival and assertiveness.
The knife is also licensed

This product is sharpened and is pointed. When purchasing, an age verification is required before shipping, as the purchase is only permitted from the age of 18.