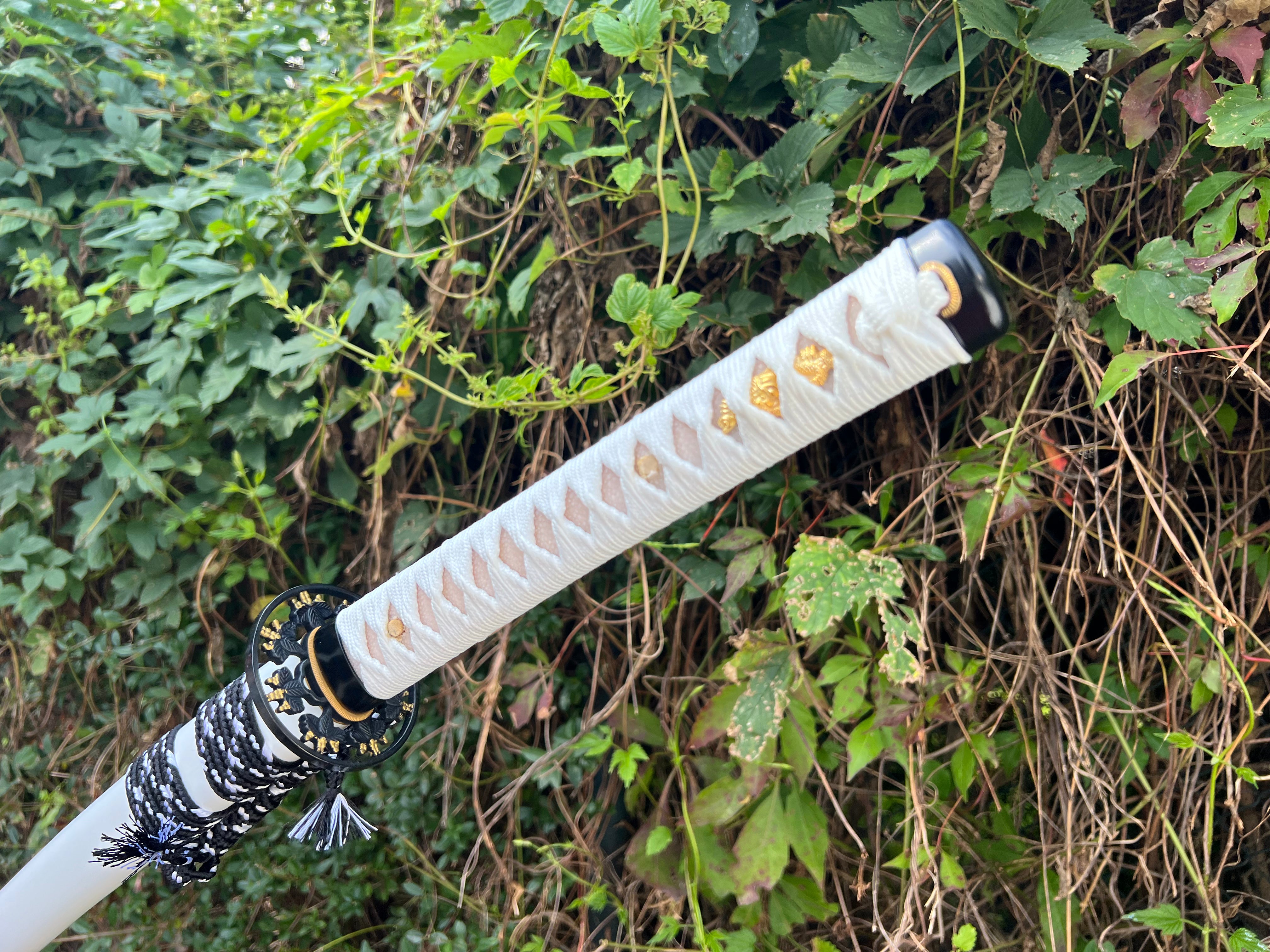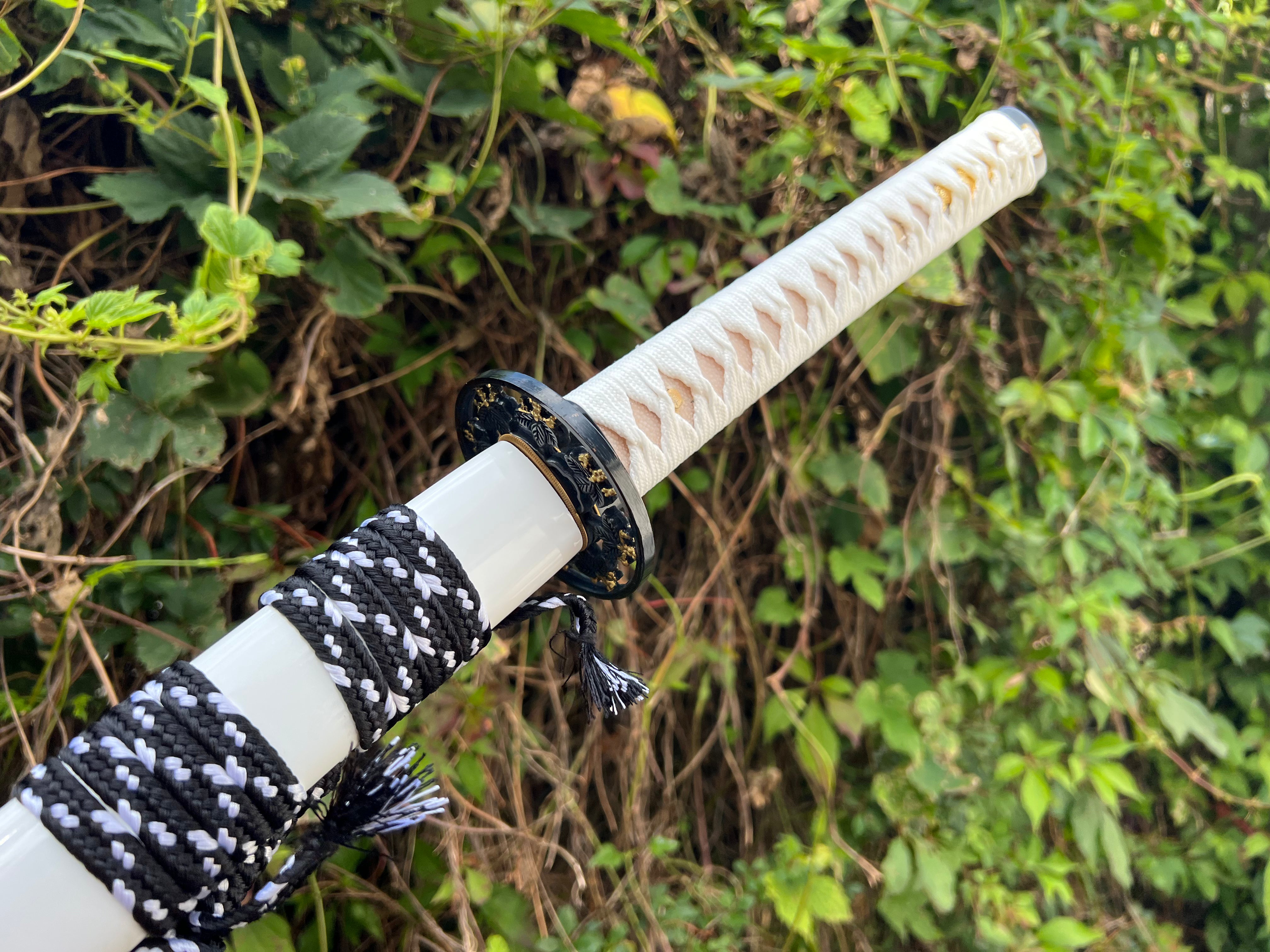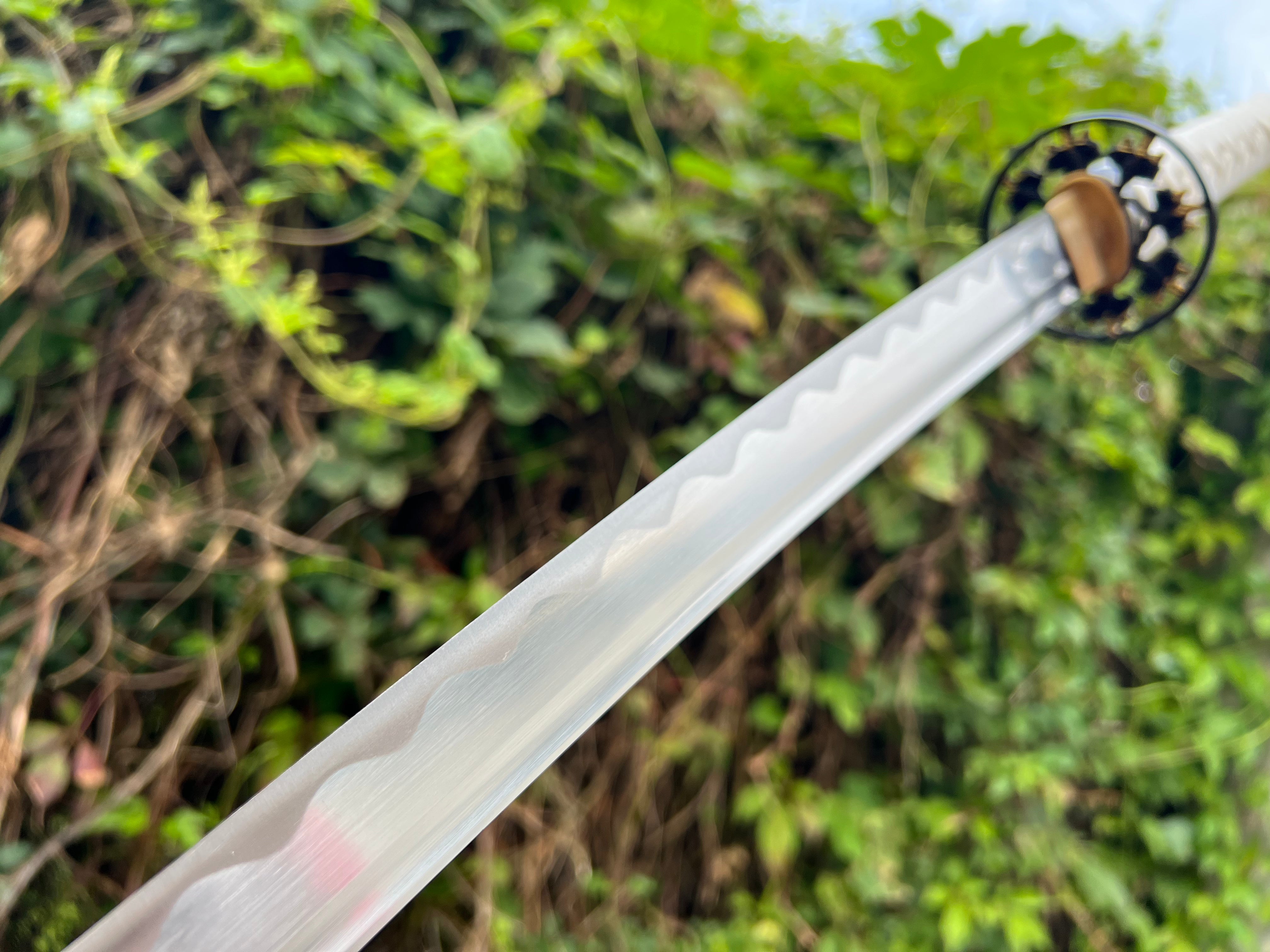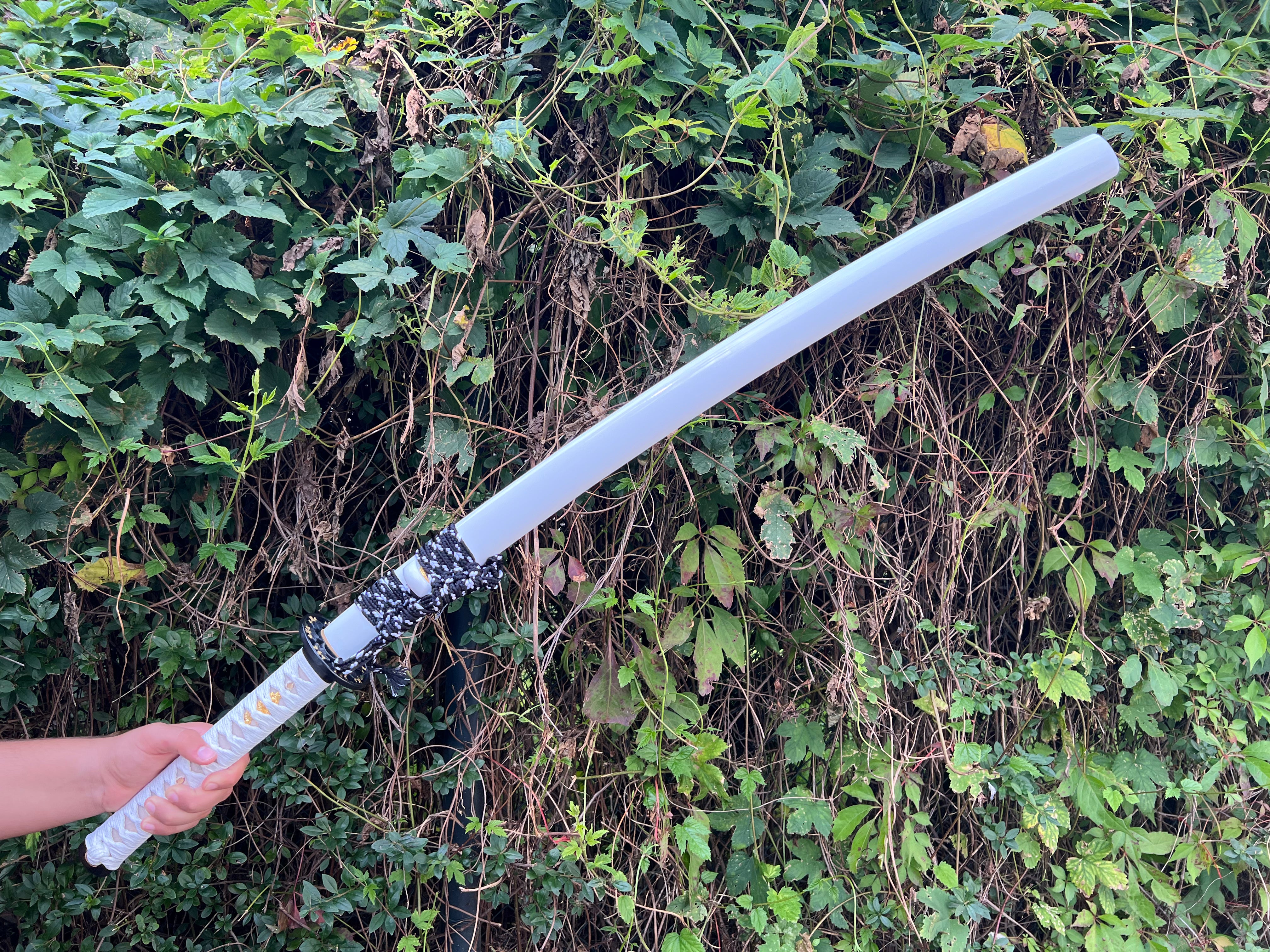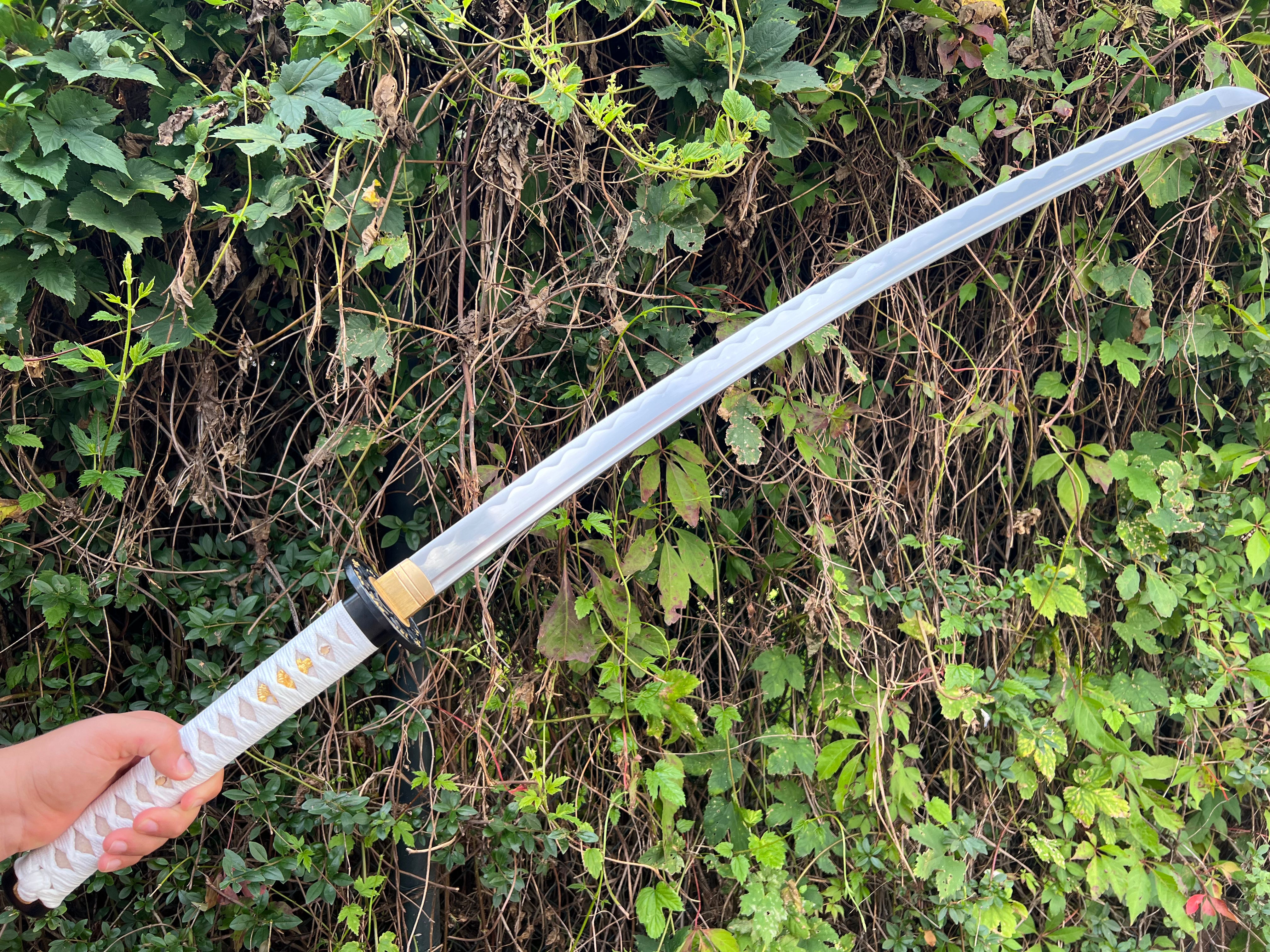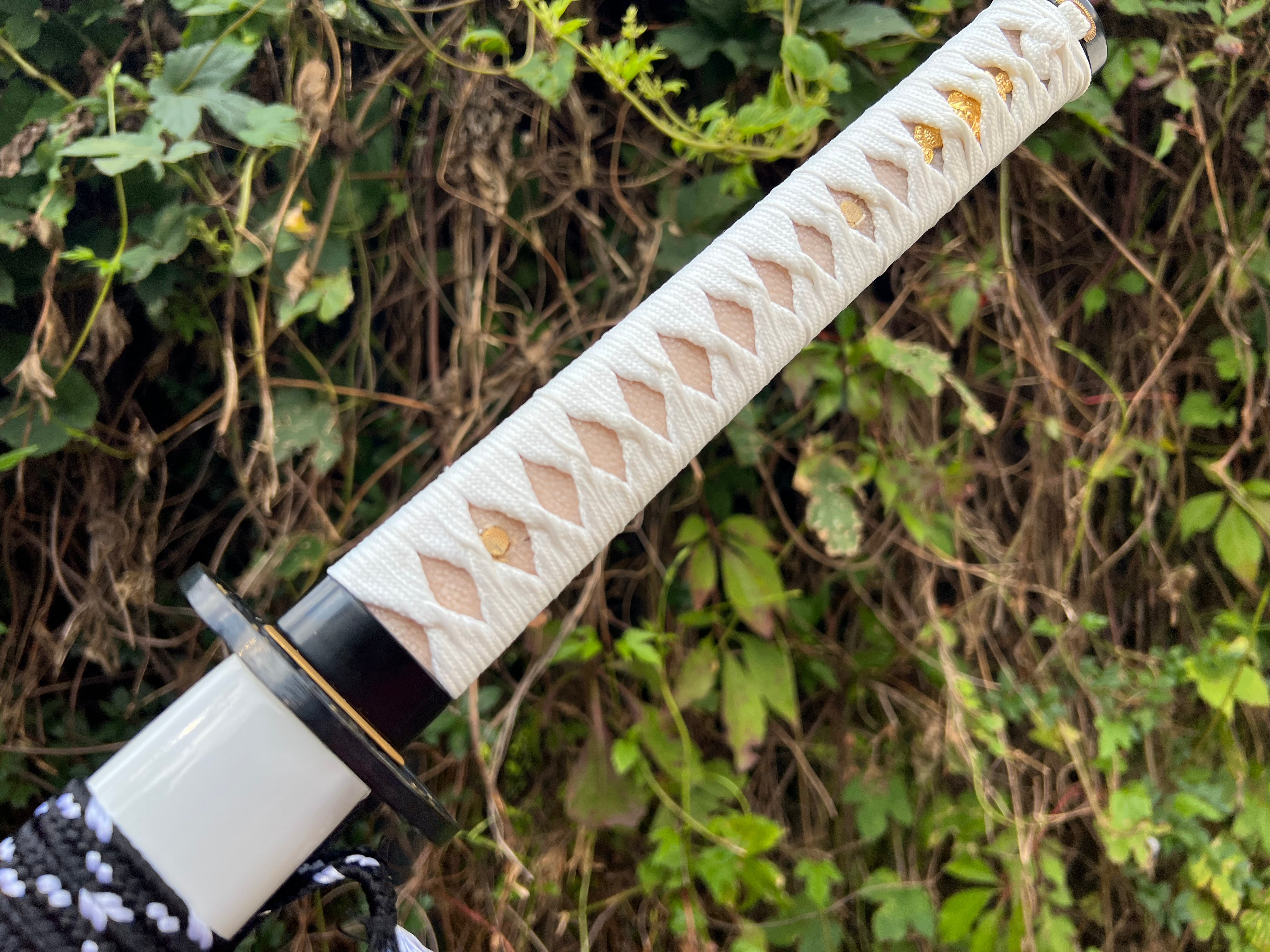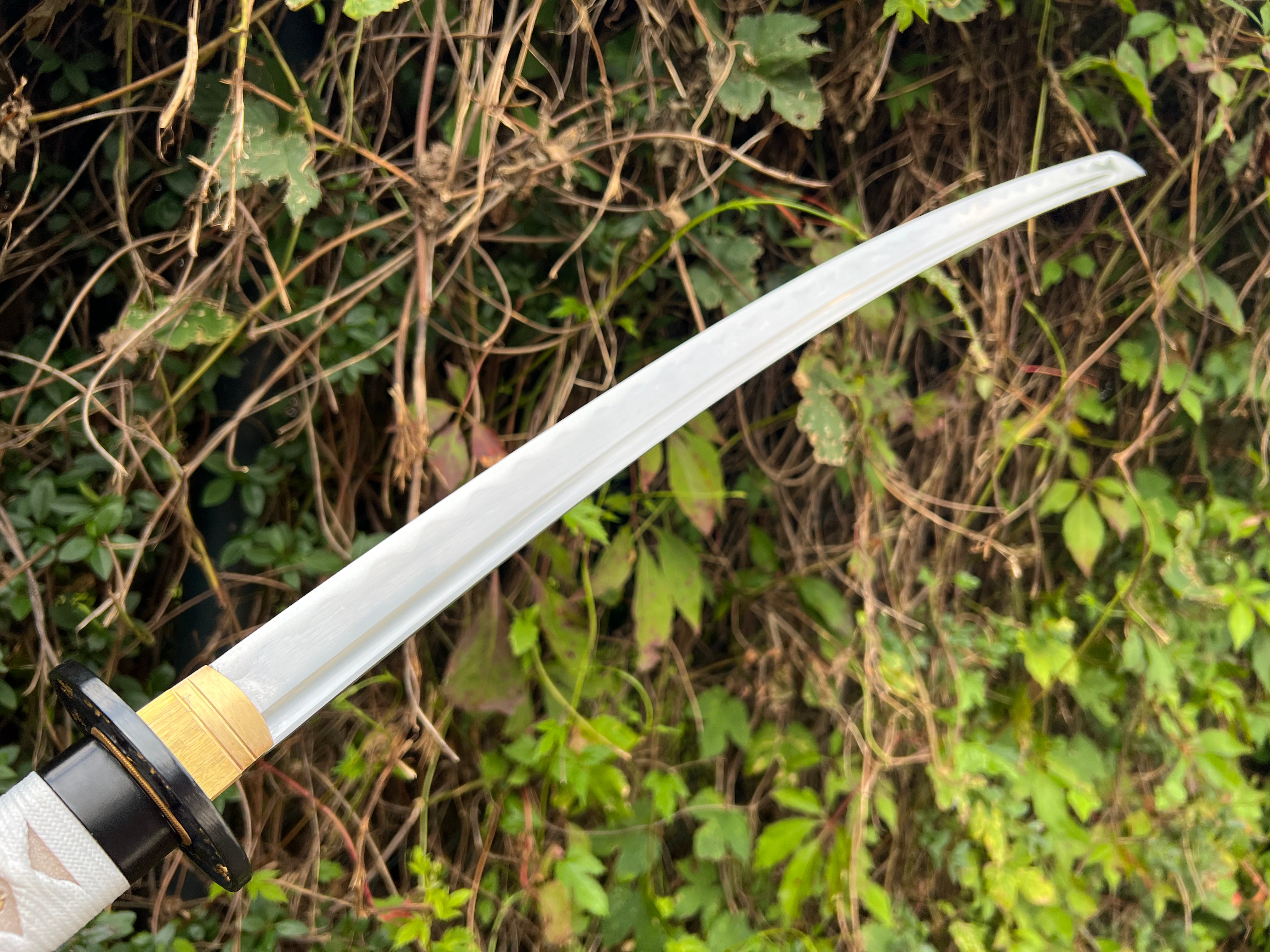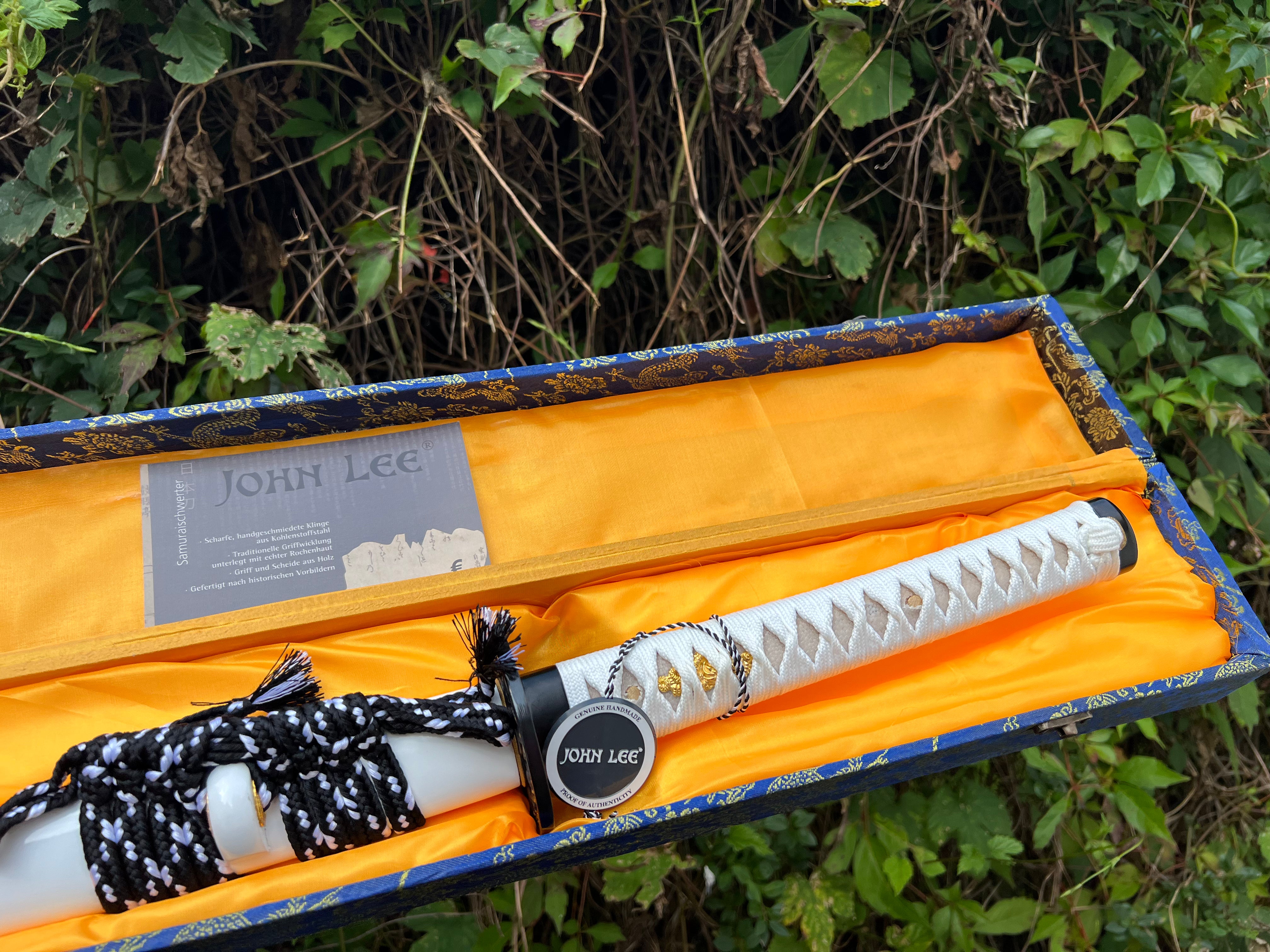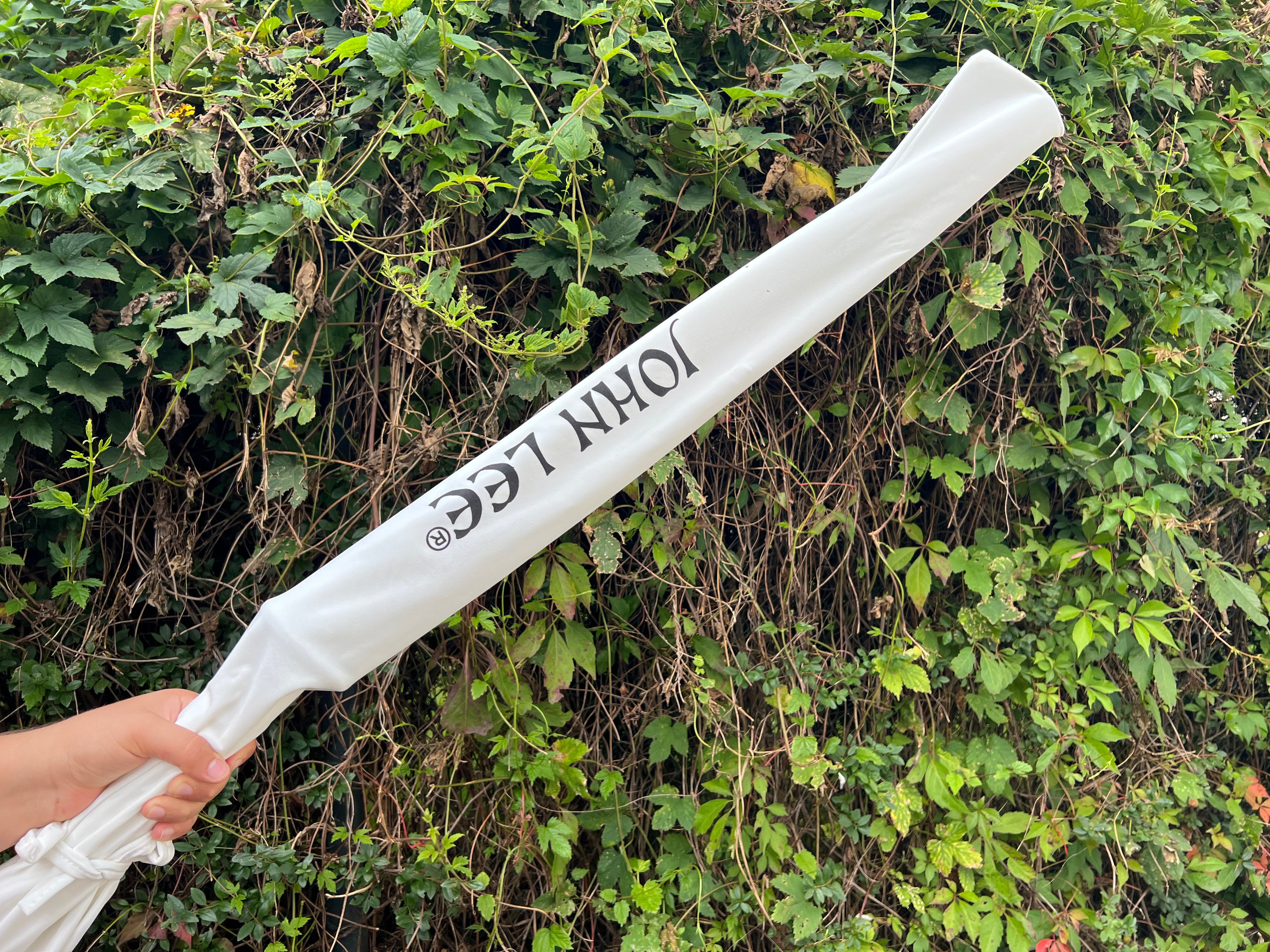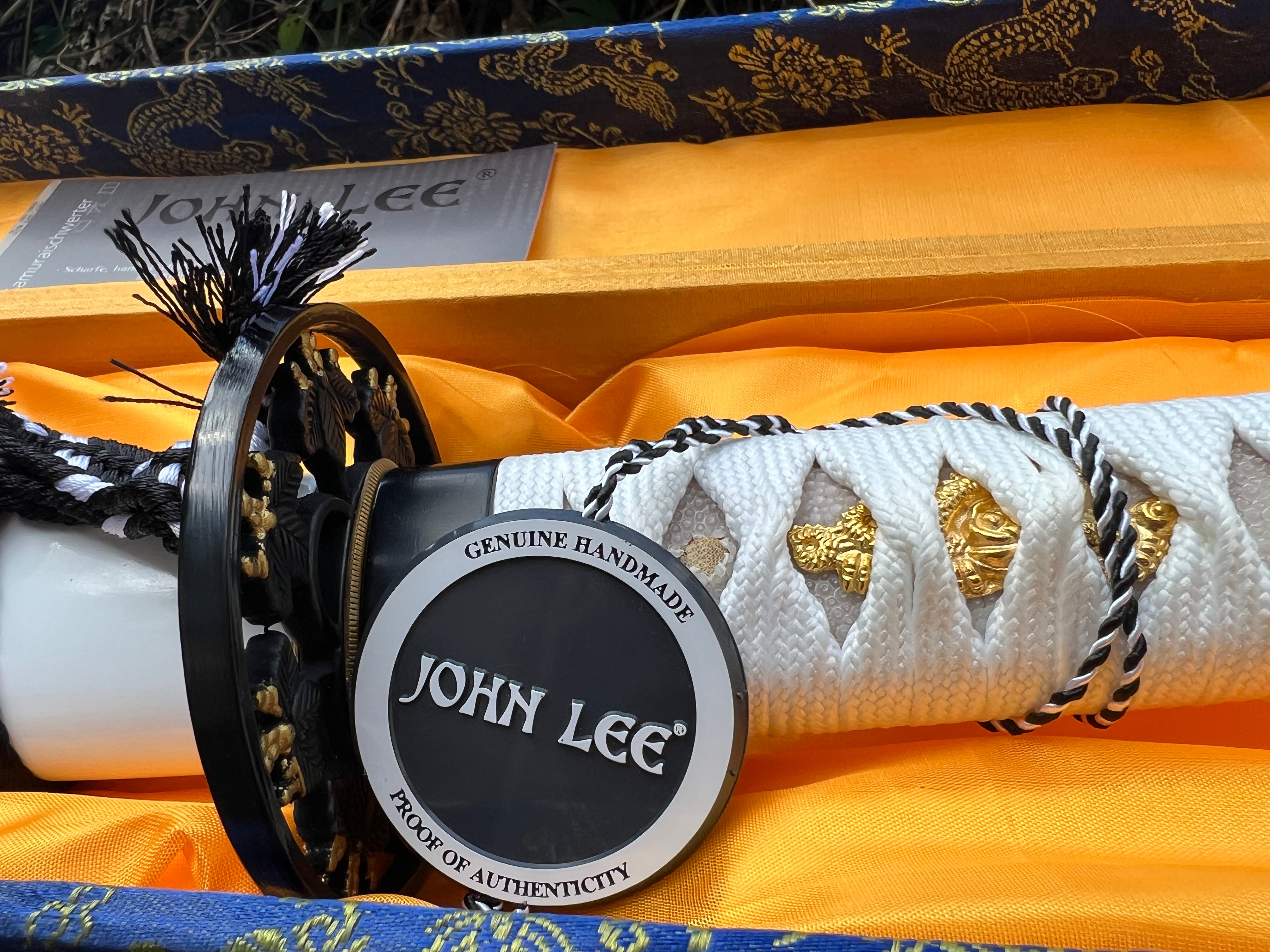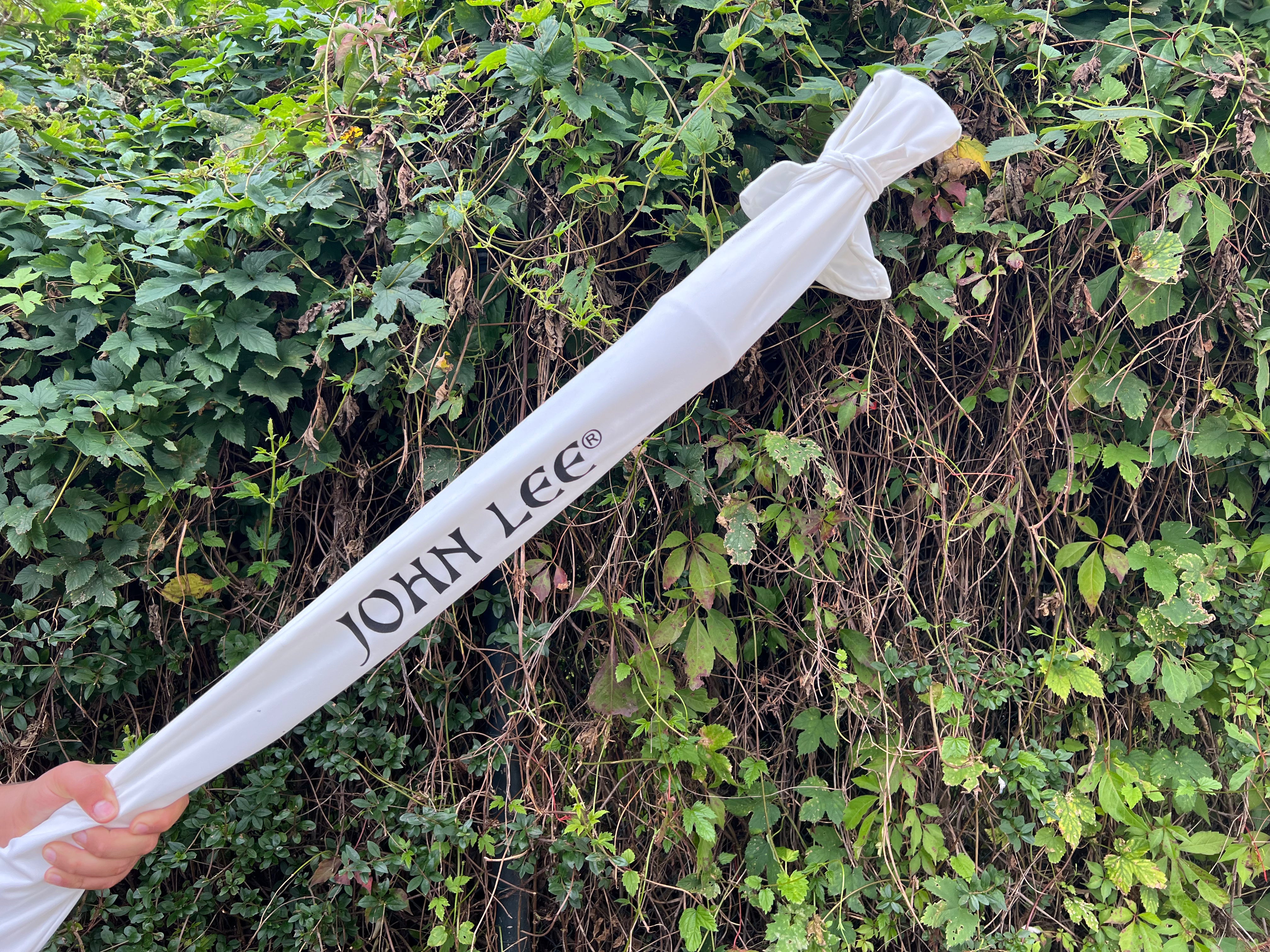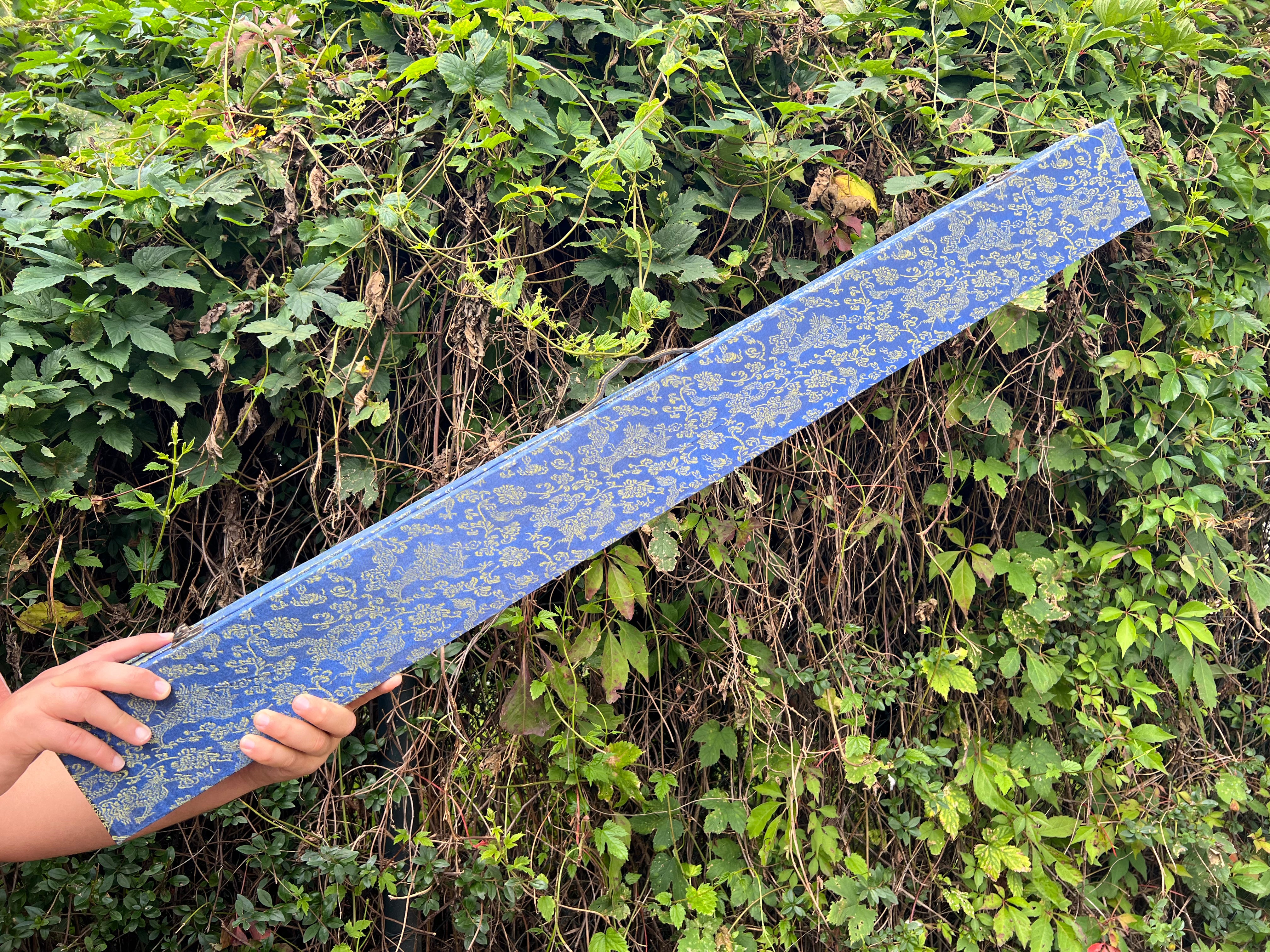 John Lee Shiro Katana-Elegance in White (White Bride Katana)(Ready to fight and hand forged)
---
The John Lee Shiro Katana embodies the multi-layered meaning of "shiro," the Japanese word for "white." In Japanese culture, white stands for purity and holiness, but also for grief and death. The samurai wore white clothing under their armor as a symbol of their willingness to fight to the death.

** Main Features: **

-** Hand-forged blade: ** Shinogi-Zukuri-style blade with hollow (Bo-Hi) is made of 1045 carbon steel and is sharpened. The incorporated Hamon line gives the blade an authentic look.

-** Traditional grip winding: ** The white cotton handle winding is executed in the classic Hineri-Maki style.

-** White high gloss paint: ** The sheath of wood is painted in elegant white high gloss, which gives the sword a timeless elegance.

-** Authentic materials: ** No plastics are used, only high-quality materials such as wood, ray skin and metal are used.

-** Fully disassembled: ** The sword has a long fishing rod that is fixed in the handle with 2 bamboo pins (Mekugi) so that it can be completely dismantled.

** Technical Details:**

-Blade steel: 1045 carbon steel
-Handle material: wood/ray skin/cotton
-Sheath: Wood
-Handle length: 28.5 cm
-Blade length: 72.5 cm
-Total length (without scabbard): 102 cm
-Weight (without scabbard): 1050g

** Scope of delivery: **

The John Lee Shiro Katana comes in a protective case and has a seal and a certificate. It is not only a sword, but also an artful piece of history and Japanese culture.