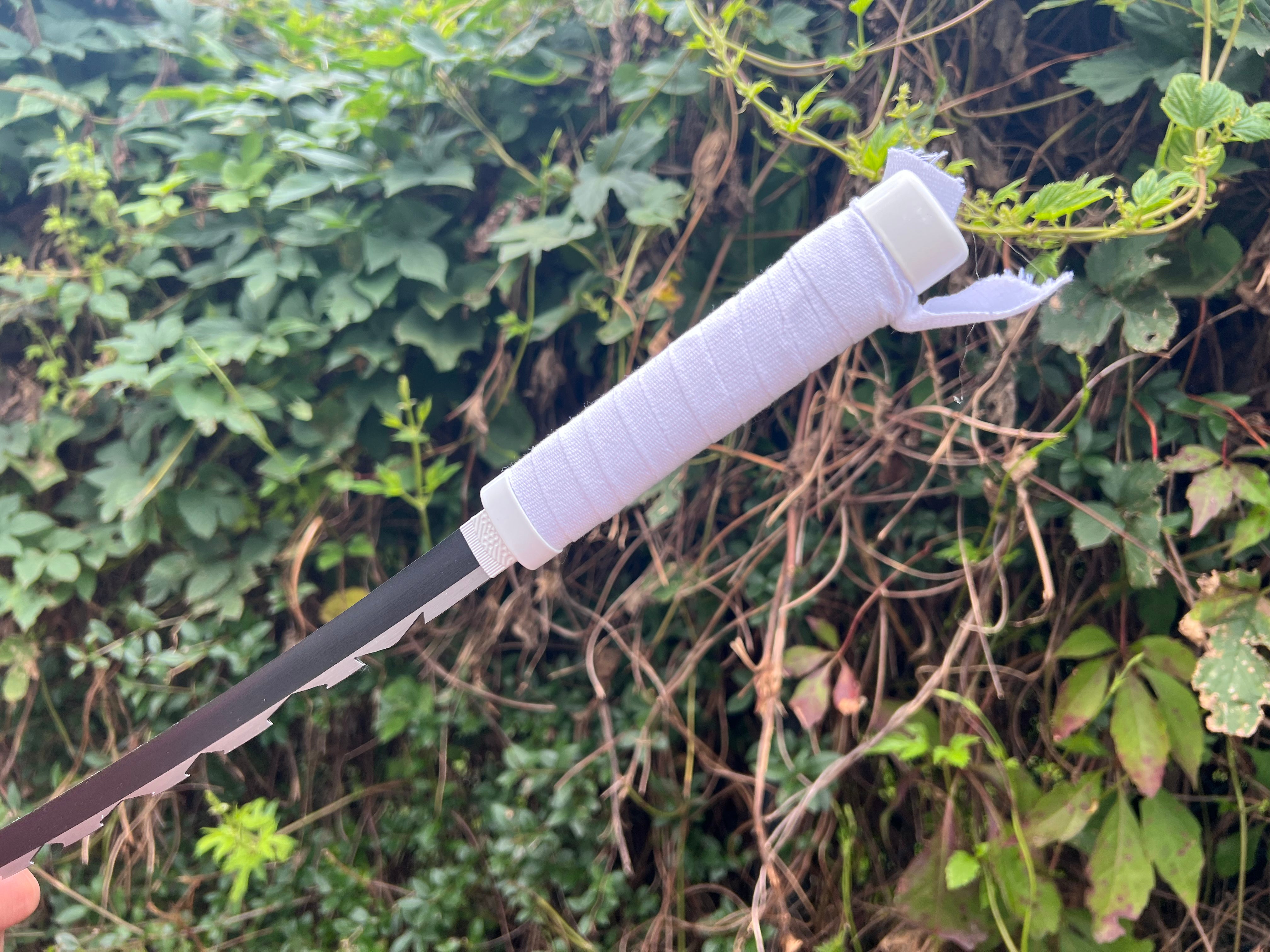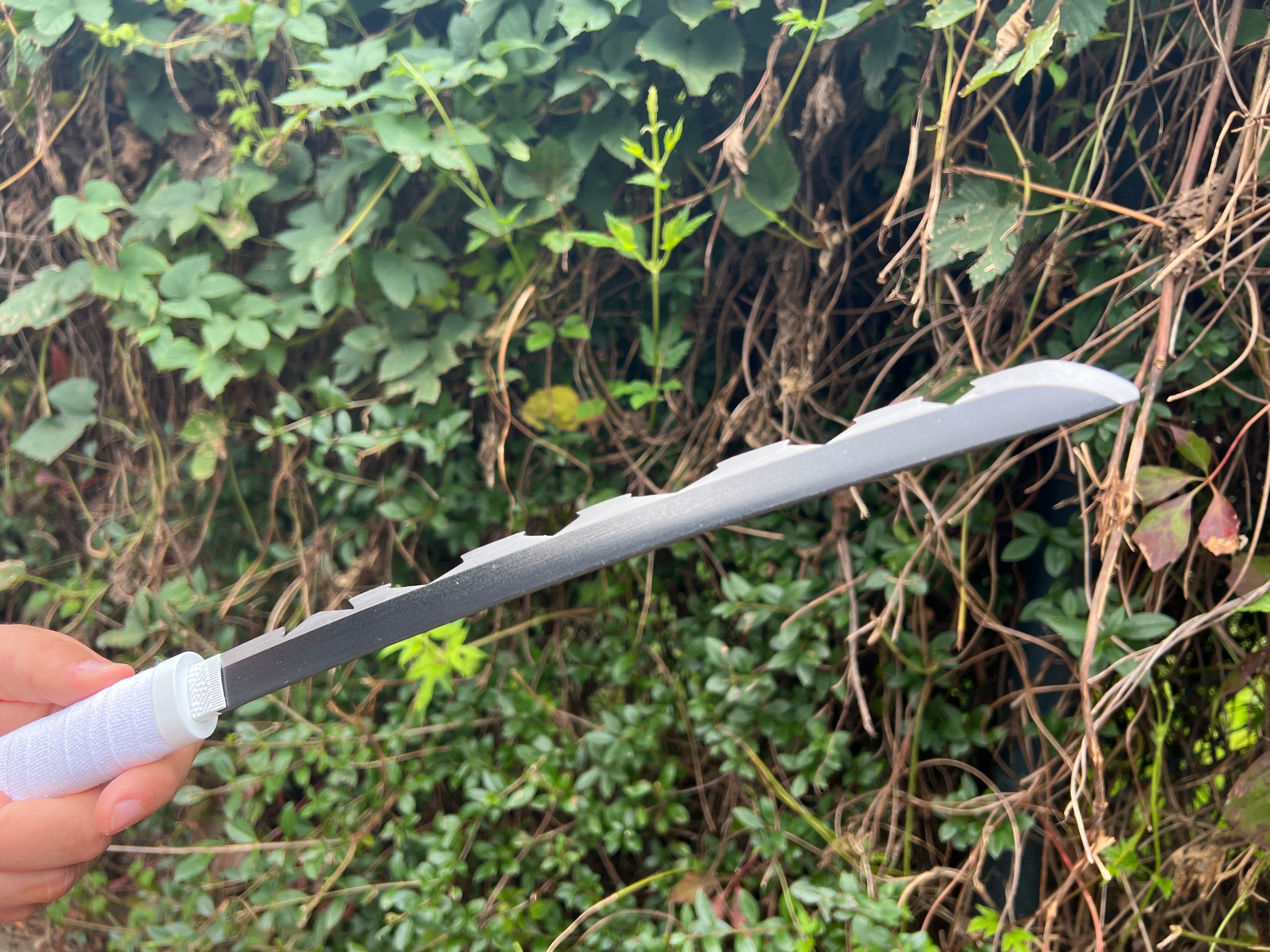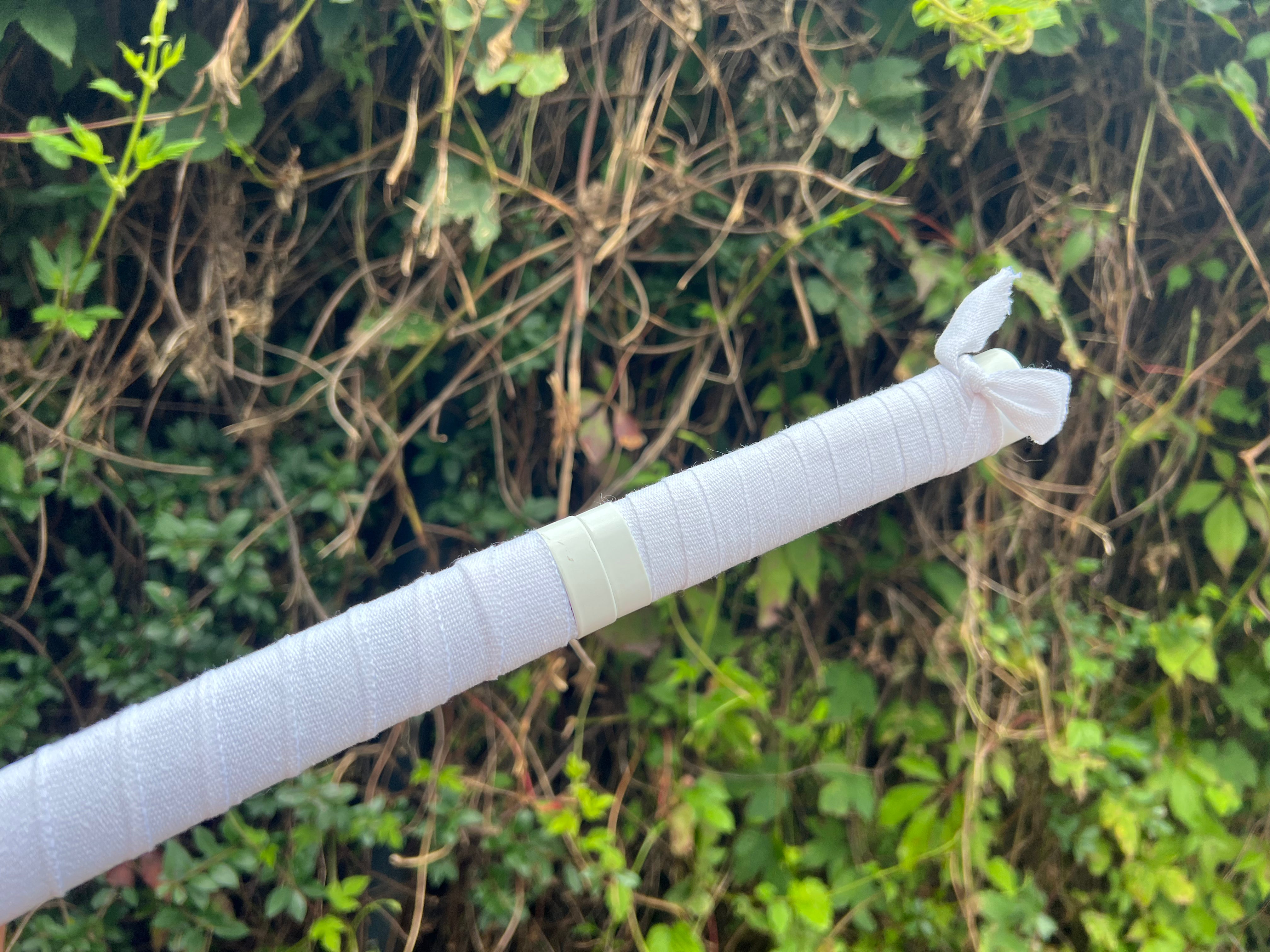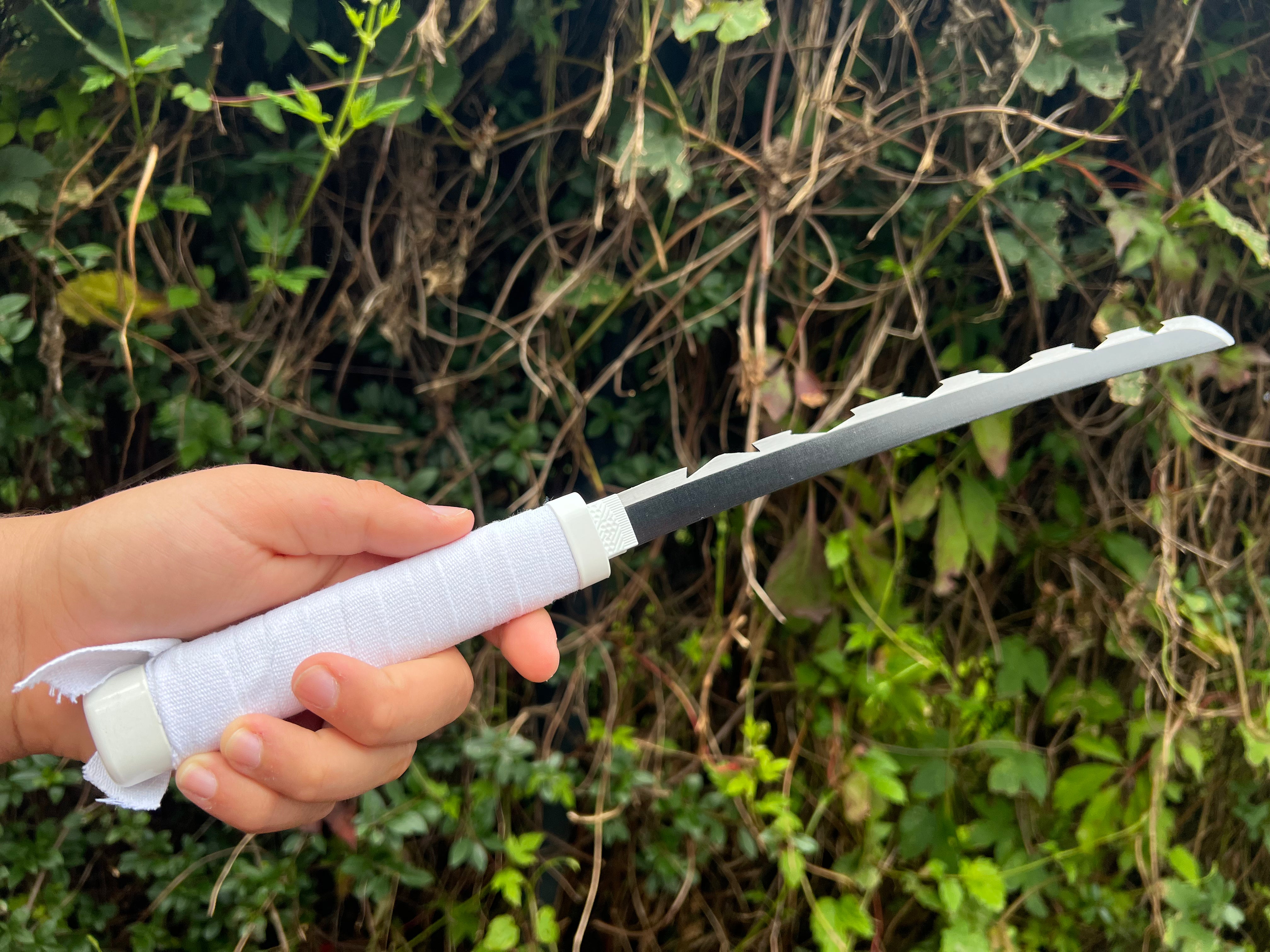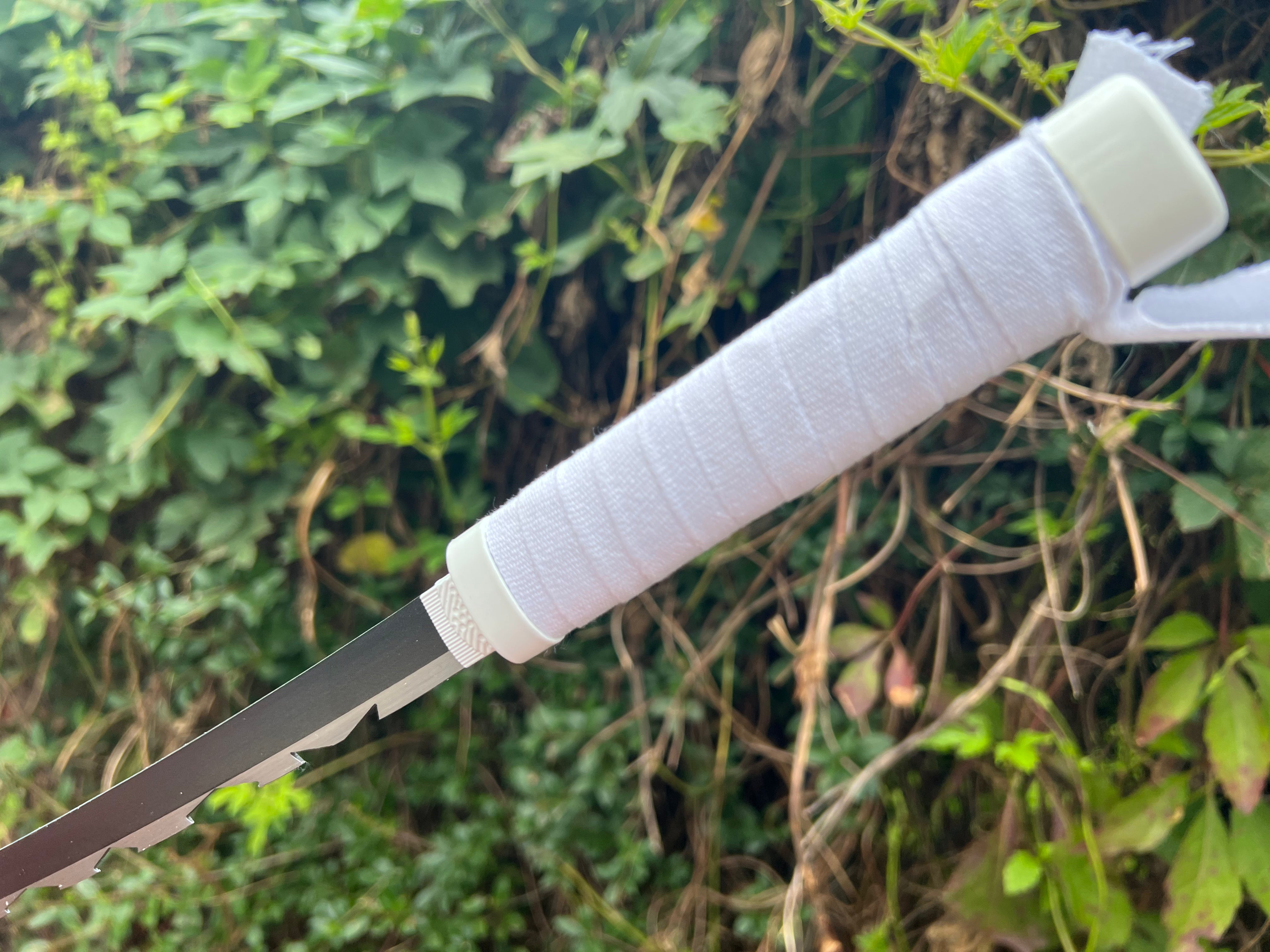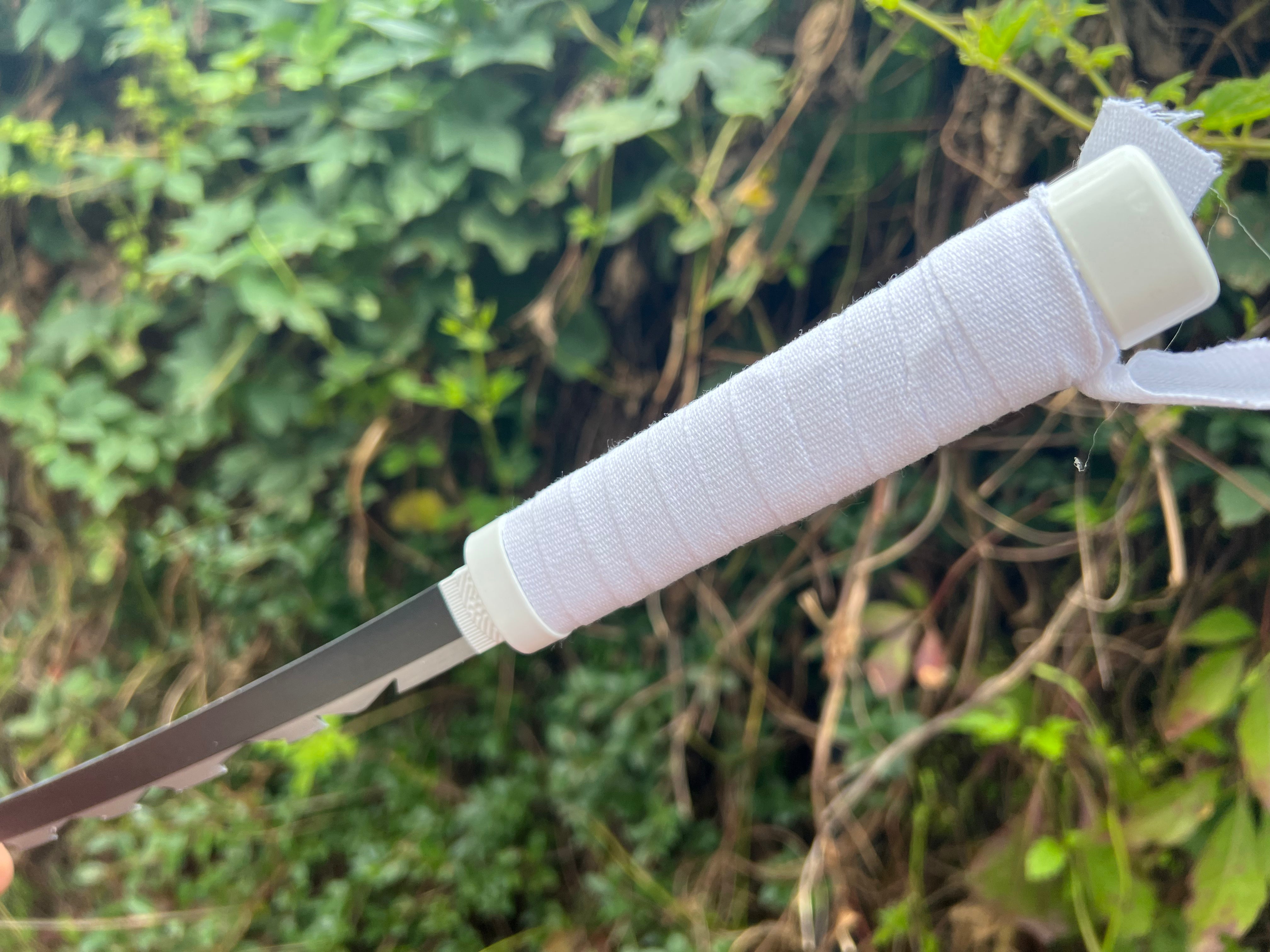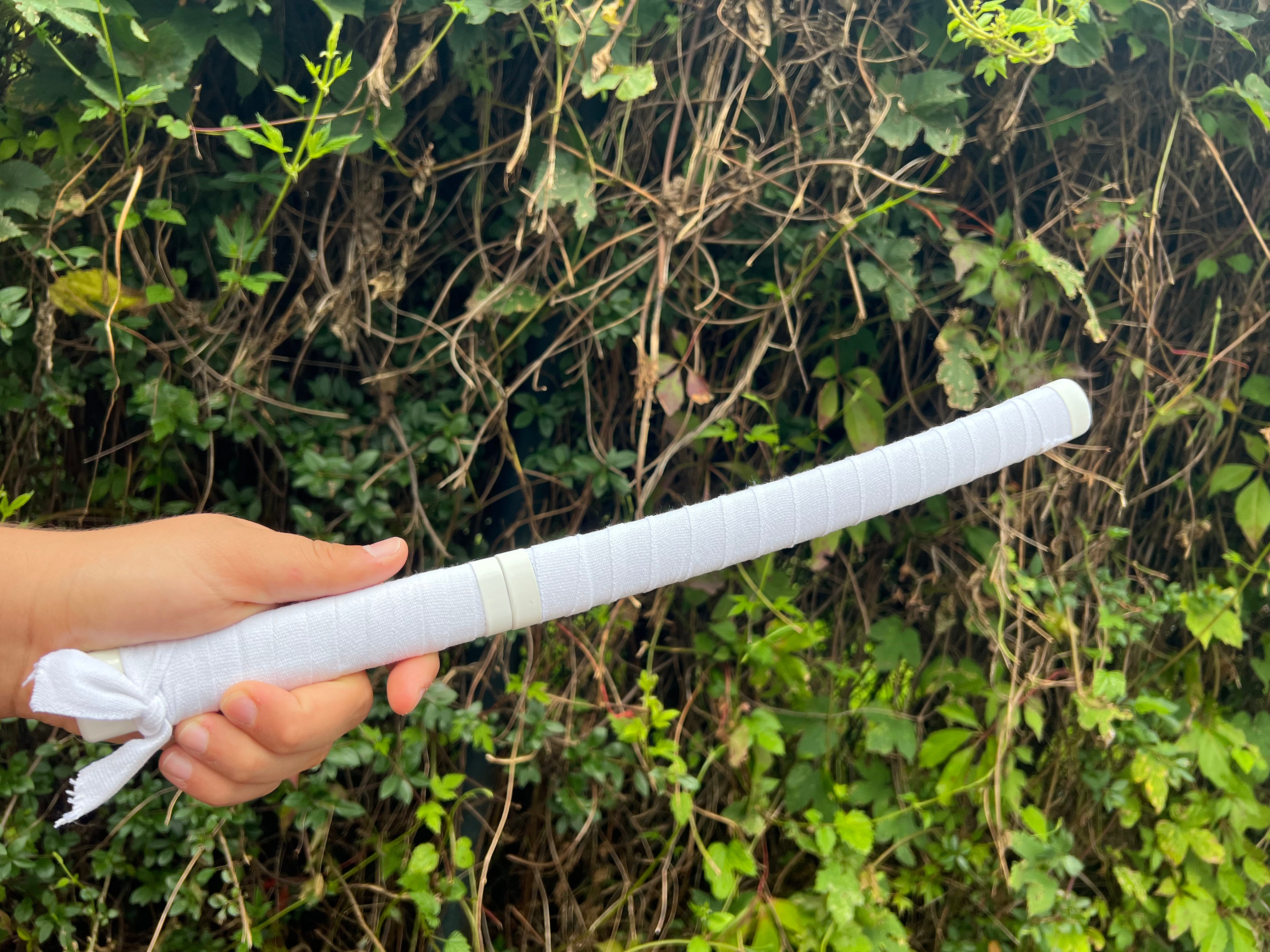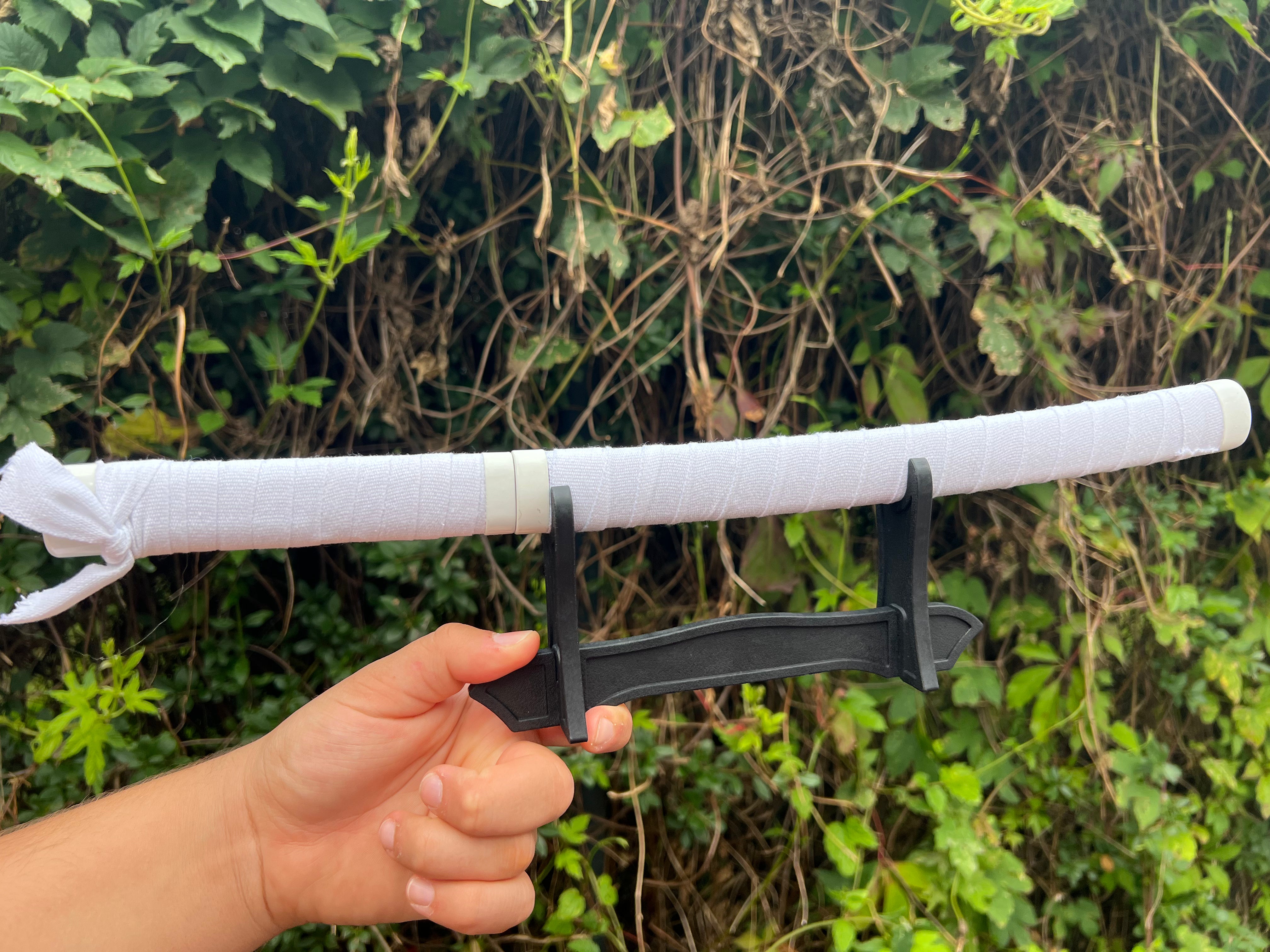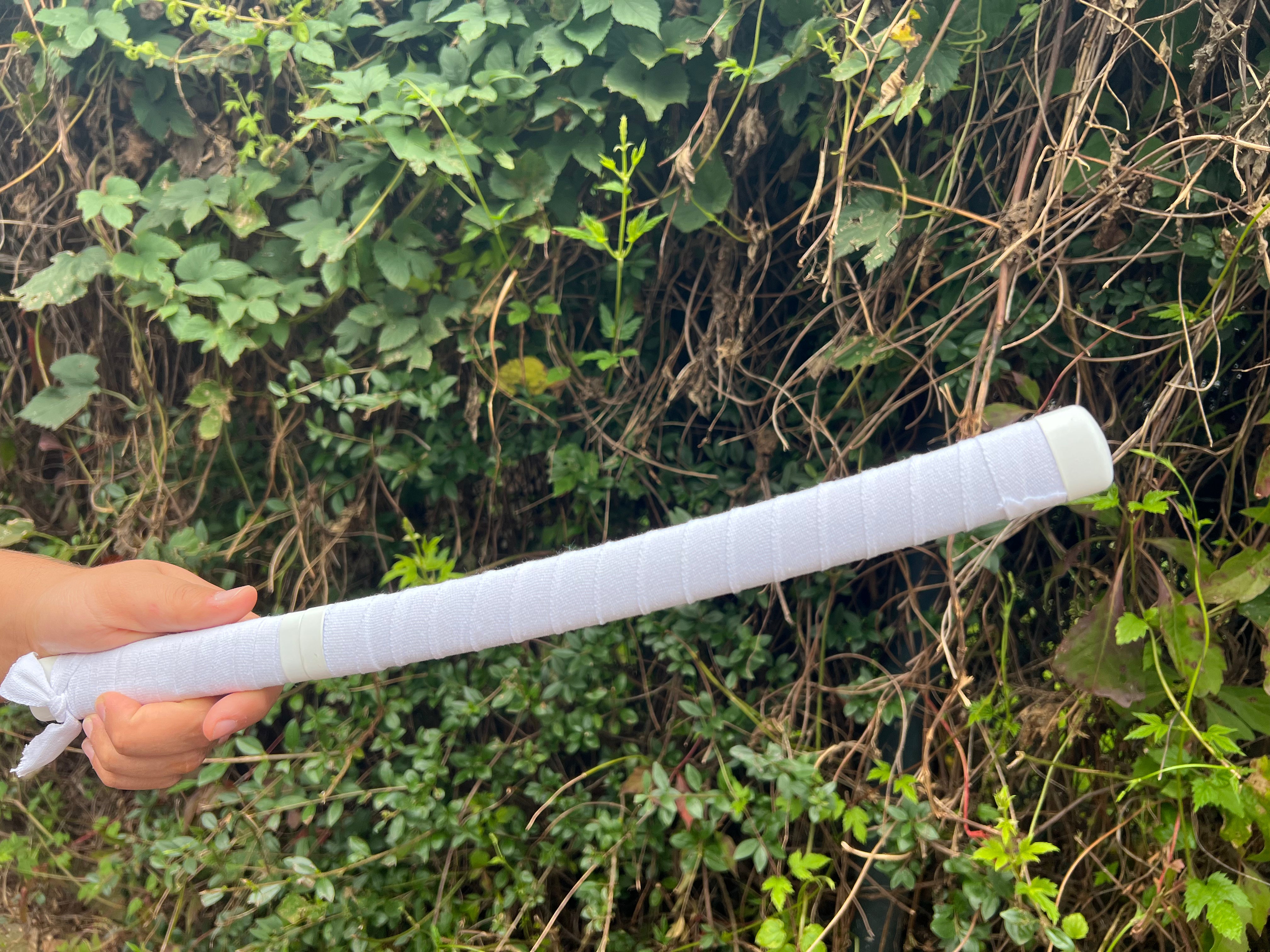 Ion Hashibiras Mini Katana - Demon Slayer
---

Immerse yourself in the world of Kimetsu no Yaiba (Demon Slayer) with the fascinating Inosuke Hashibiras Katana. This katana embodies the spirit of adventure, bravery and tireless struggle against darkness, inspired by the famous anime series.

** Main Features: **

-Unique Designed: This katana pays homage to Inosuke Hashibira's intrepid nature. The steel blade reflects the character's determination, while the plastic handle and sheath provide a comfortable and light feel.

-Joy for anime enthusiasts: For fans of Kimetsu no Yaiba, this katana is a valued collector's item. It allows you to keep a piece of the essence of the anime and connect with your favorite characters on a more personal level.

-- Display Stand Included: Show your admiration for Demon Slayer with the plastic table stand included in the set. It offers a safe and stylish way to showcase your katana, making it a perfect addition to your collection.

** Specifications: **

-Total length: 425mm (450mm with sheath)
-Blade length: 280mm
-Weight: 144g (224g with scabbard)
-Blade material: steel
-Handle and sheath material: plastic



Inosuke Hashibira's katana is not just a decorative piece; it is a testimony to the anime's impact. With attention to detail, this katana captures the essence of Inosuke's character and makes it a treasured collector's item for any fan.

** Perfect for collectors and fans: **

Whether you're a dedicated collector of anime memorabilia or a passionate follower of Kimetsu no Yaiba, the Inosuke Hashibiras Katana is an essential addition to your collection. Celebrate the courage and determination of your favorite characters with this beautifully designed katana.

Bring a touch of Demon Slayer's world to your reality. Order your Inosuke Hashibiras Katana today and experience the adventure anew every time you hold it in your hands.