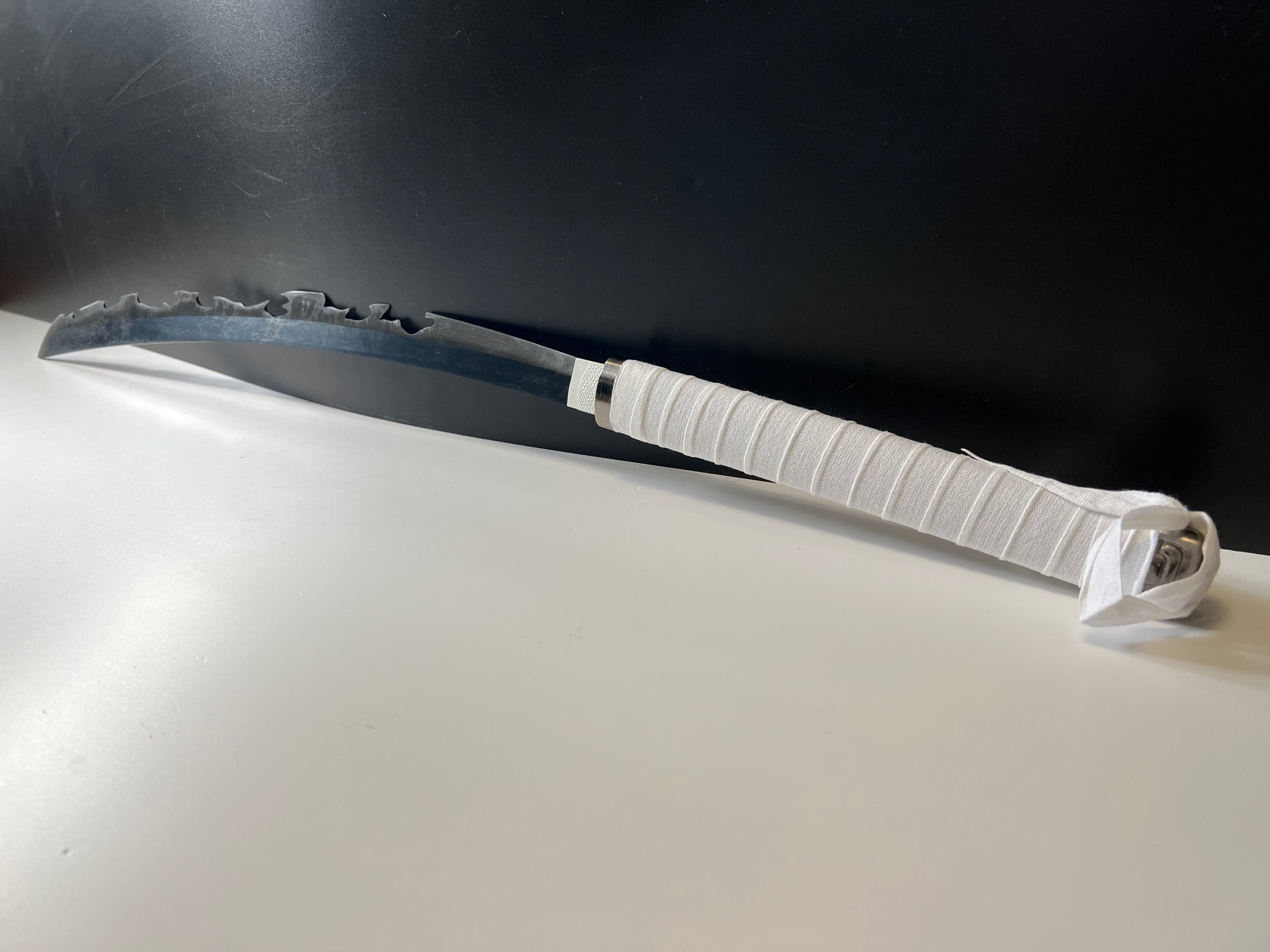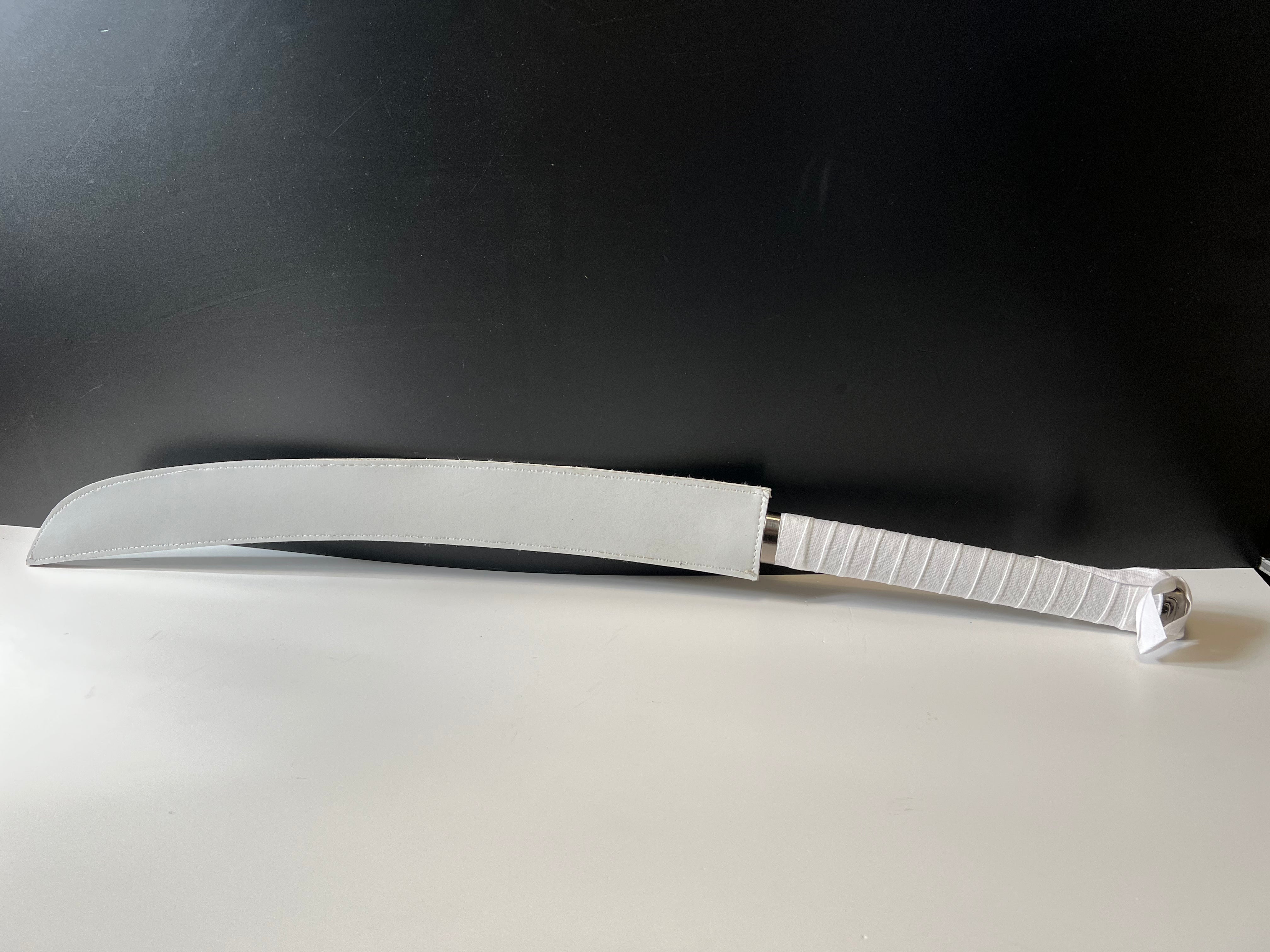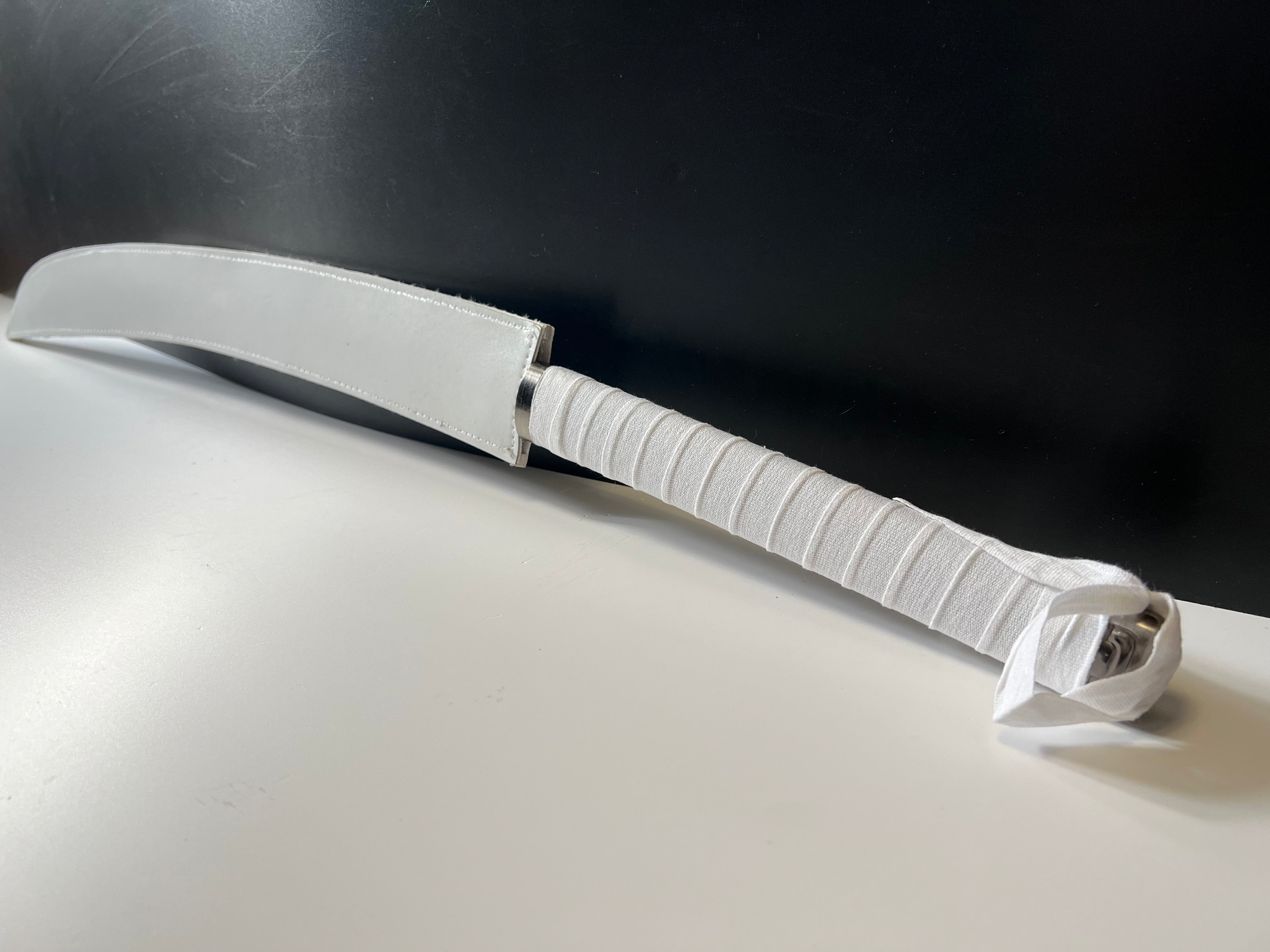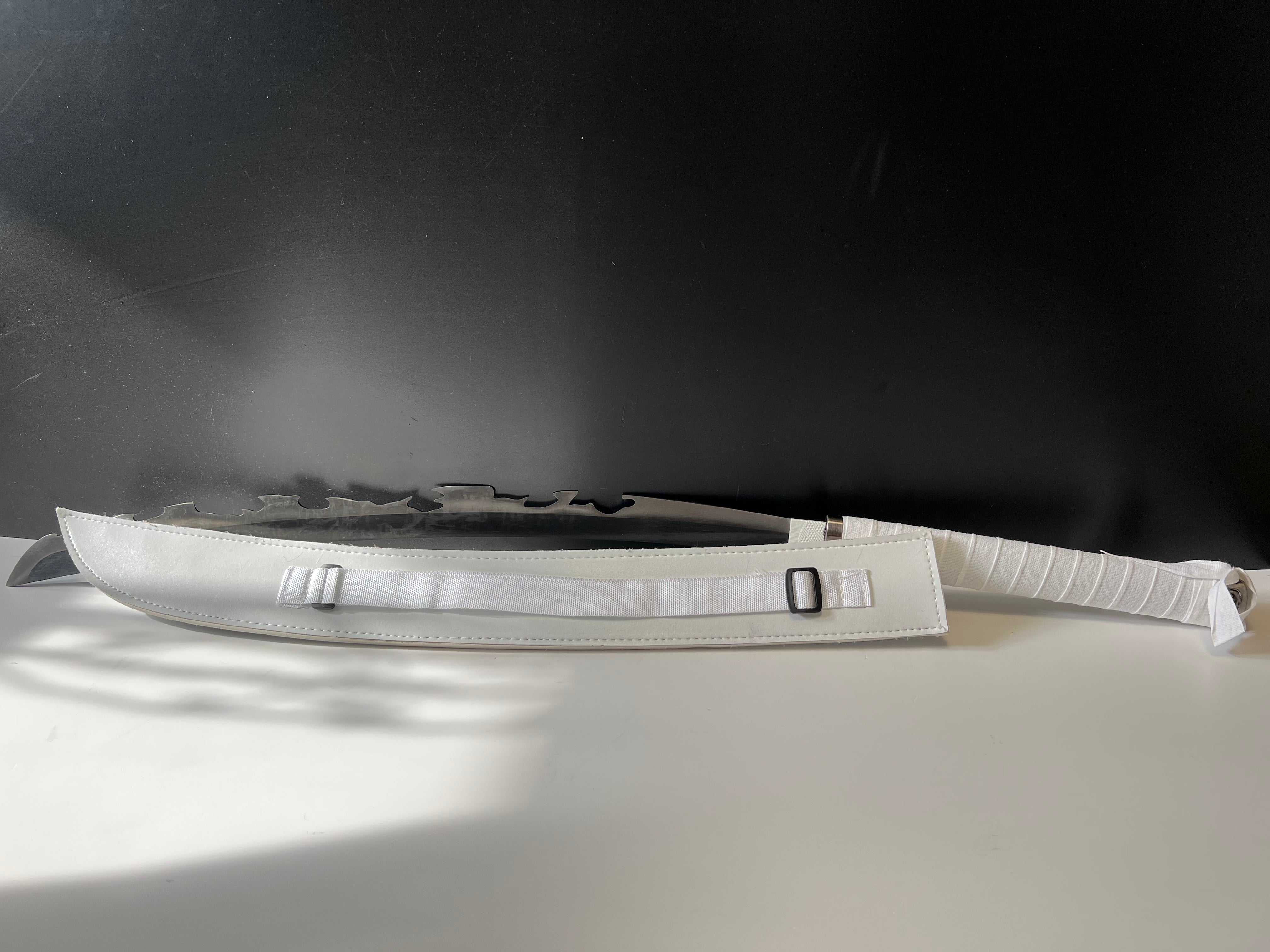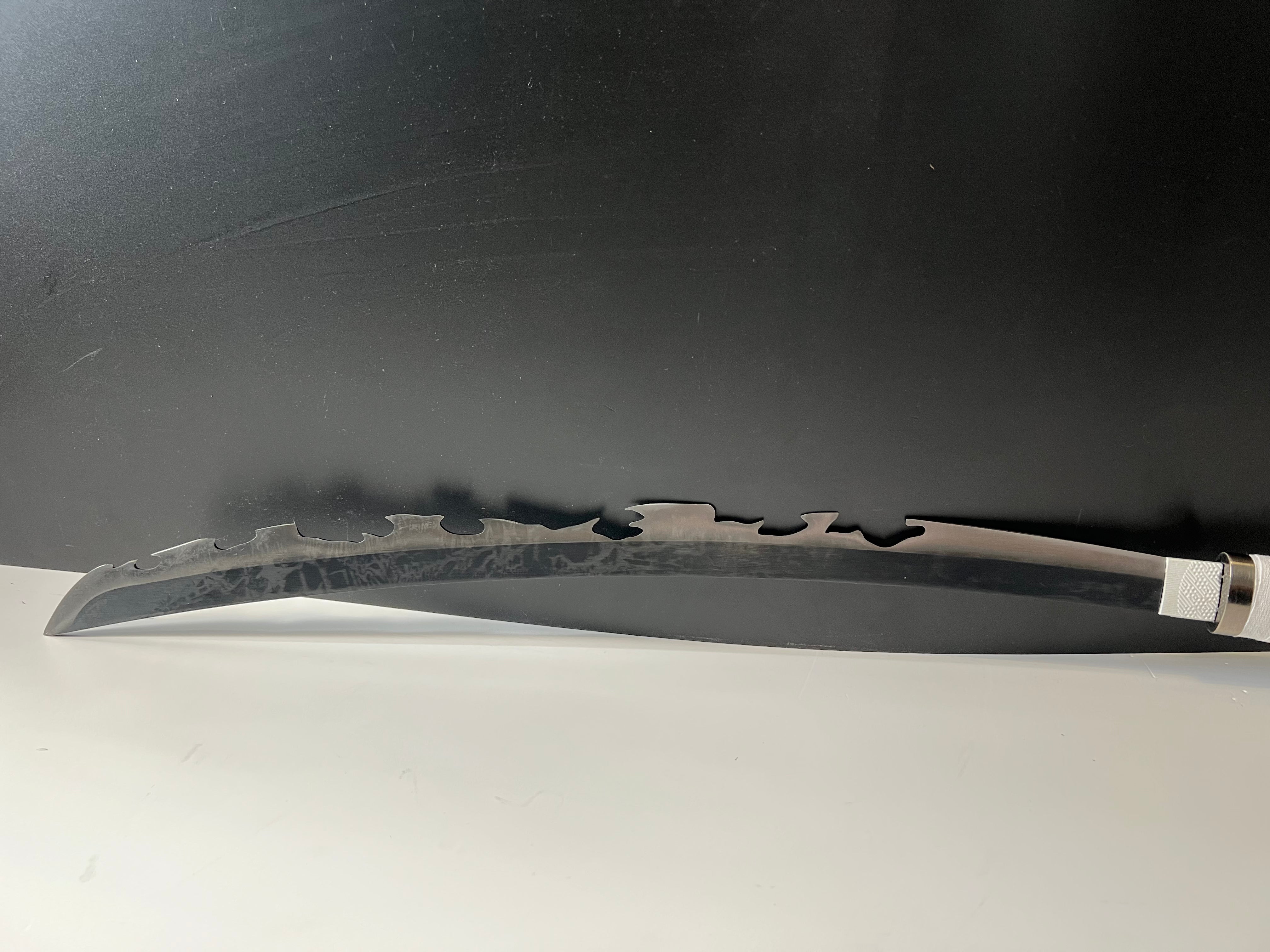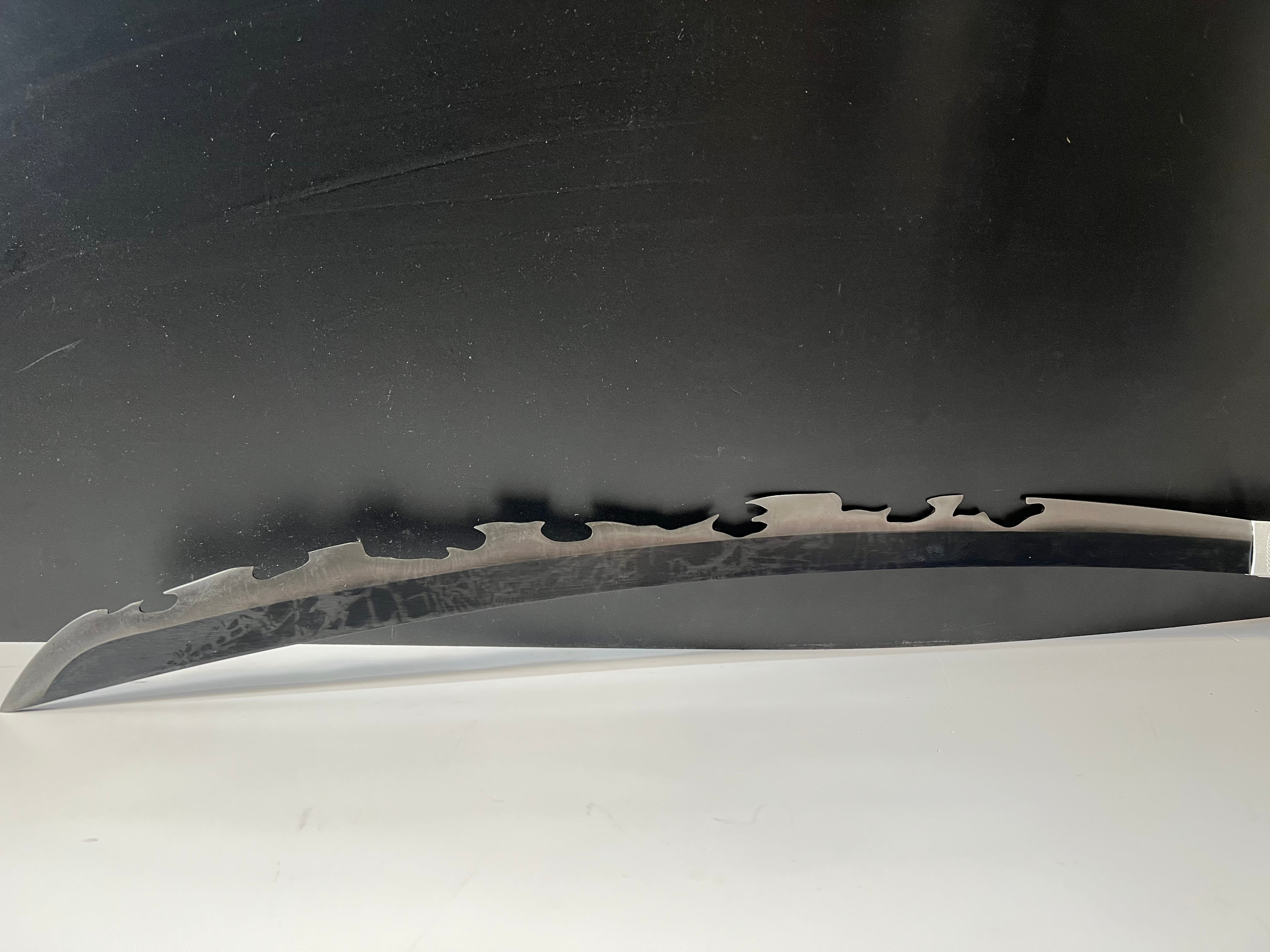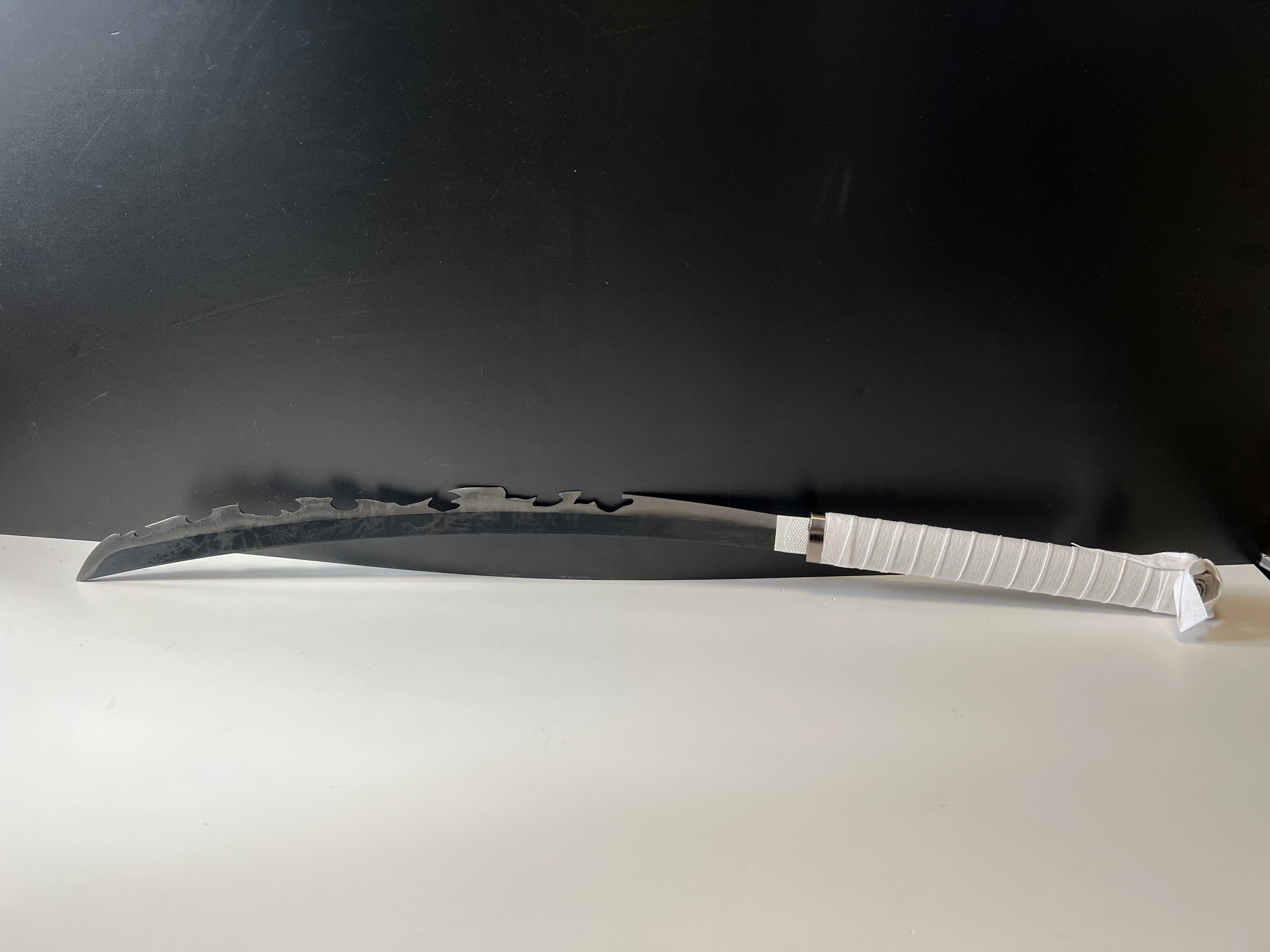 Inosuke Hashibira Katana V2-Demon Slayer: Kimetsu No Yaiba
---
The Charismatic Demon Hunter's katana with multiple indentations. Inosuke is a young demon hunter who pounces on any danger without thinking much about the consequences. Inosuke Hashibira always carries two of these katanas with him and always covers his head with a boar mask.
The katana has a total length of 88cm
The length of the blade is 57cm 
The handle length is 25.5 cm 
The saya (saber) has a length of 74cm
The material of the blade is carbon steel
The handle is made of wood and is wrapped with a cord.
The katana is only suitable for decoration and not for use. It is a replica from the anime Demon Slayer