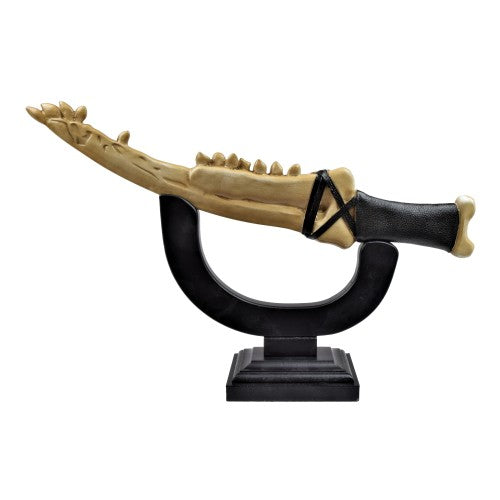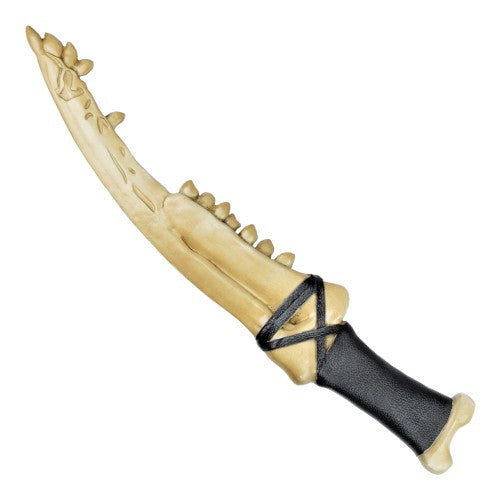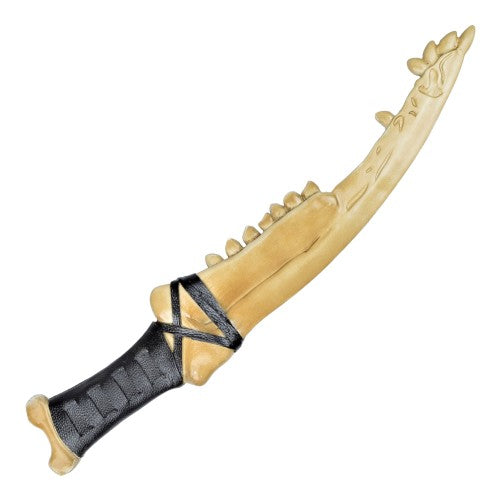 First Blade - Supernatural
---


Dive into the world of supernatural secrets and superhuman courage with this impressive dagger, which is inspired by none other than the First Knife of the Supernatural series.

The First Knife, used by the Winchester brothers in their endless hunt for demons and supernatural beings, is a symbol of determination and struggle for survival in a world full of dark forces.

Our first knife is a wonderful tribute to this popular series. The blade, made of ABS plastic, is not intended for actual use, but its richly detailed replica brings the atmosphere of the show to life. The ABS plastic handle is designed just as impressively, giving this dagger an authentic look.

With an imposing blade length of 280mm and a total length of 425mm, this first knife is a real eye-catcher. It weighs a slight 295g and comes with a wooden stand that is perfect for presenting in your space.

Whether you're an avid Supernatural fan, want to add to an original collection, or are looking for a unique gift for a like-minded person, this First Knife is the perfect choice to show your passion for the series. Get it today and let the world of the supernatural enchant you!