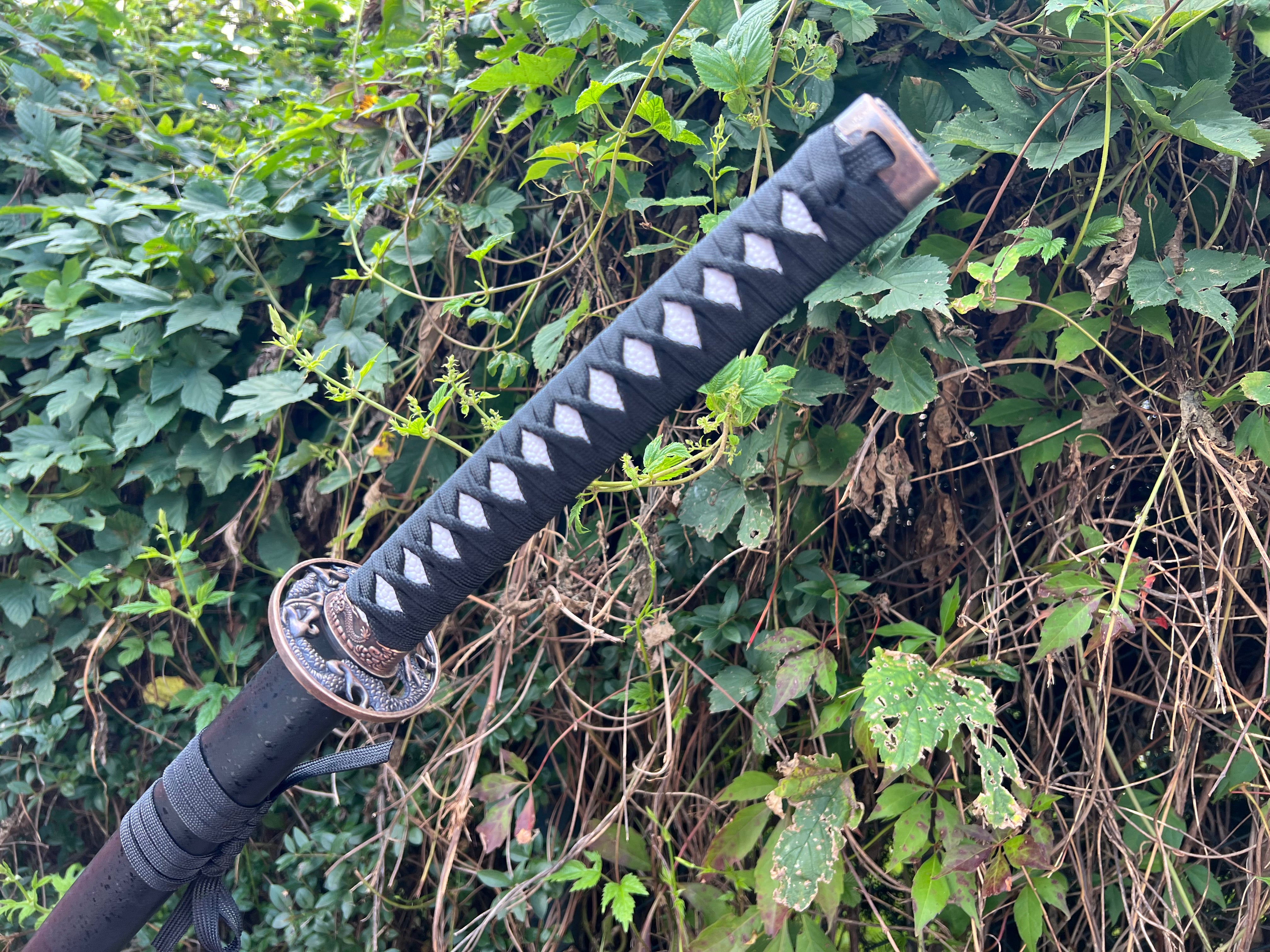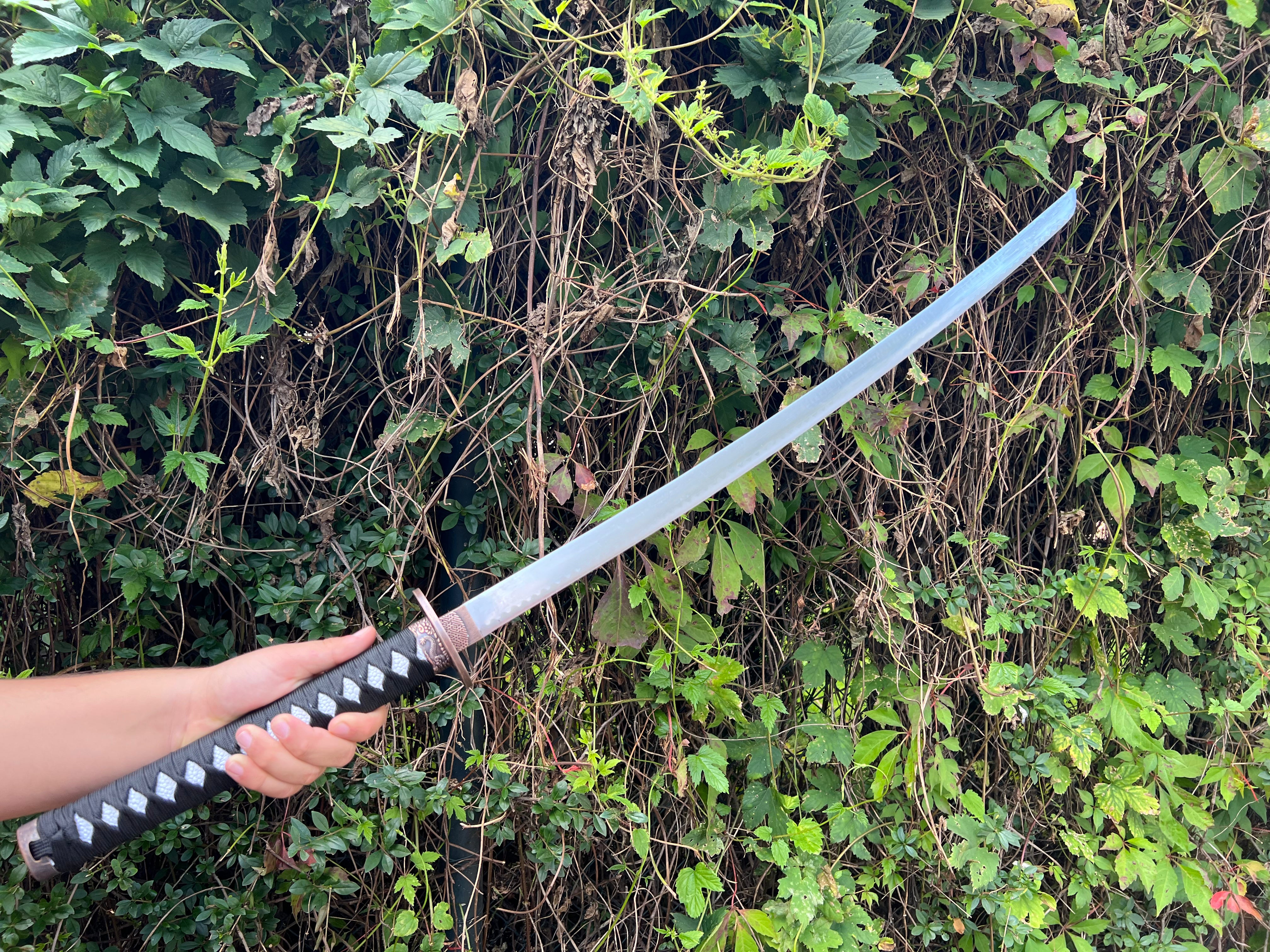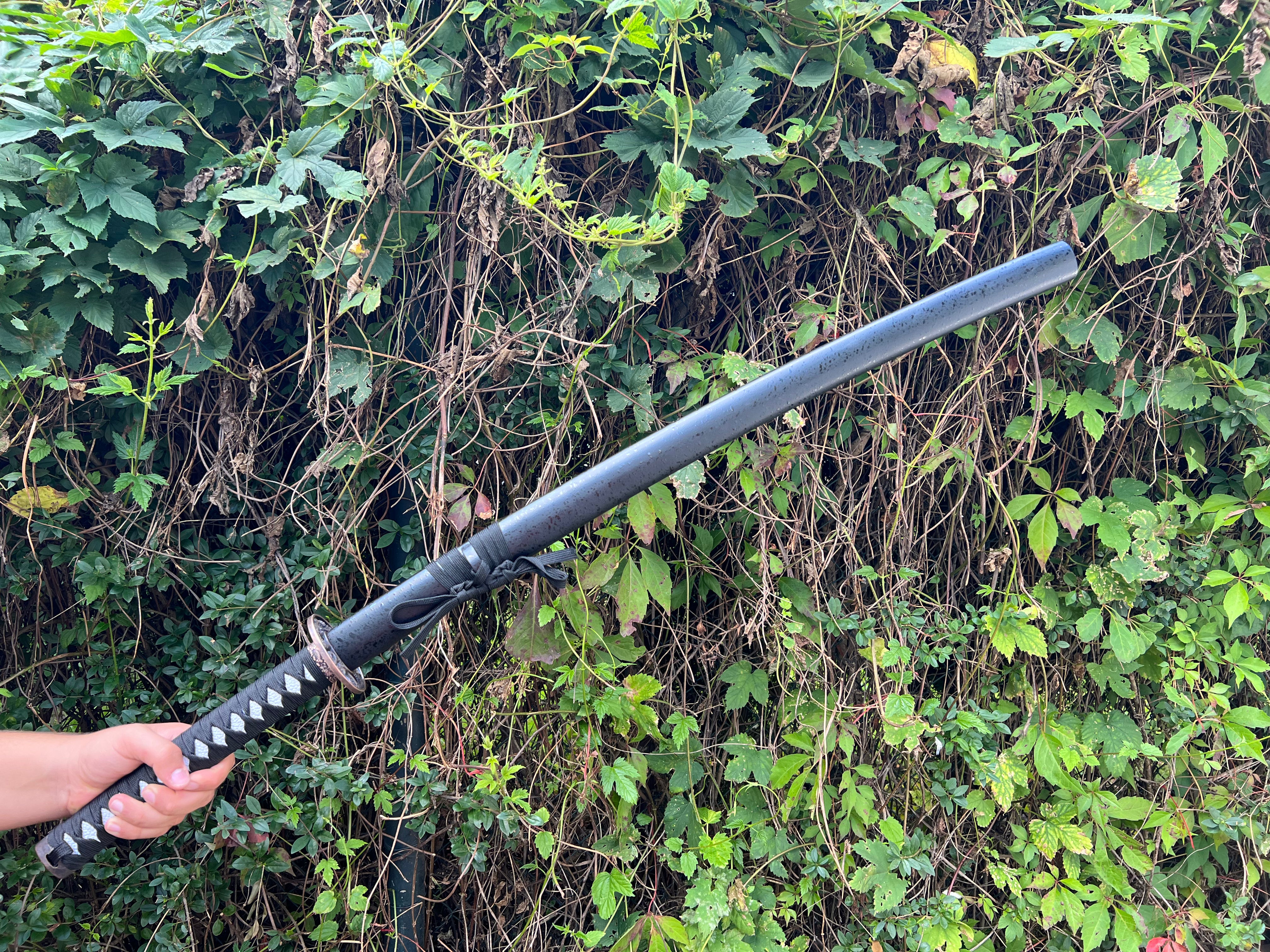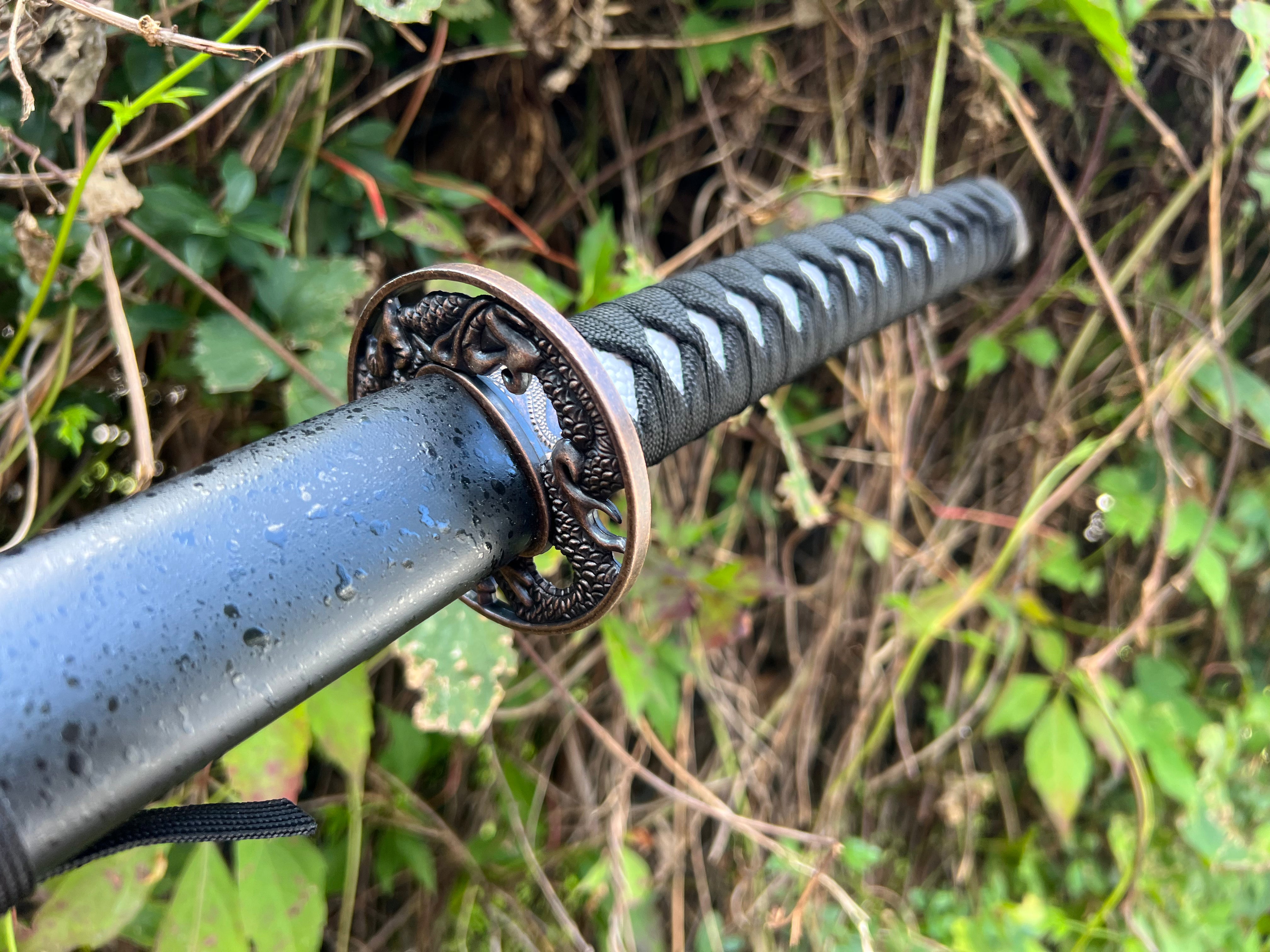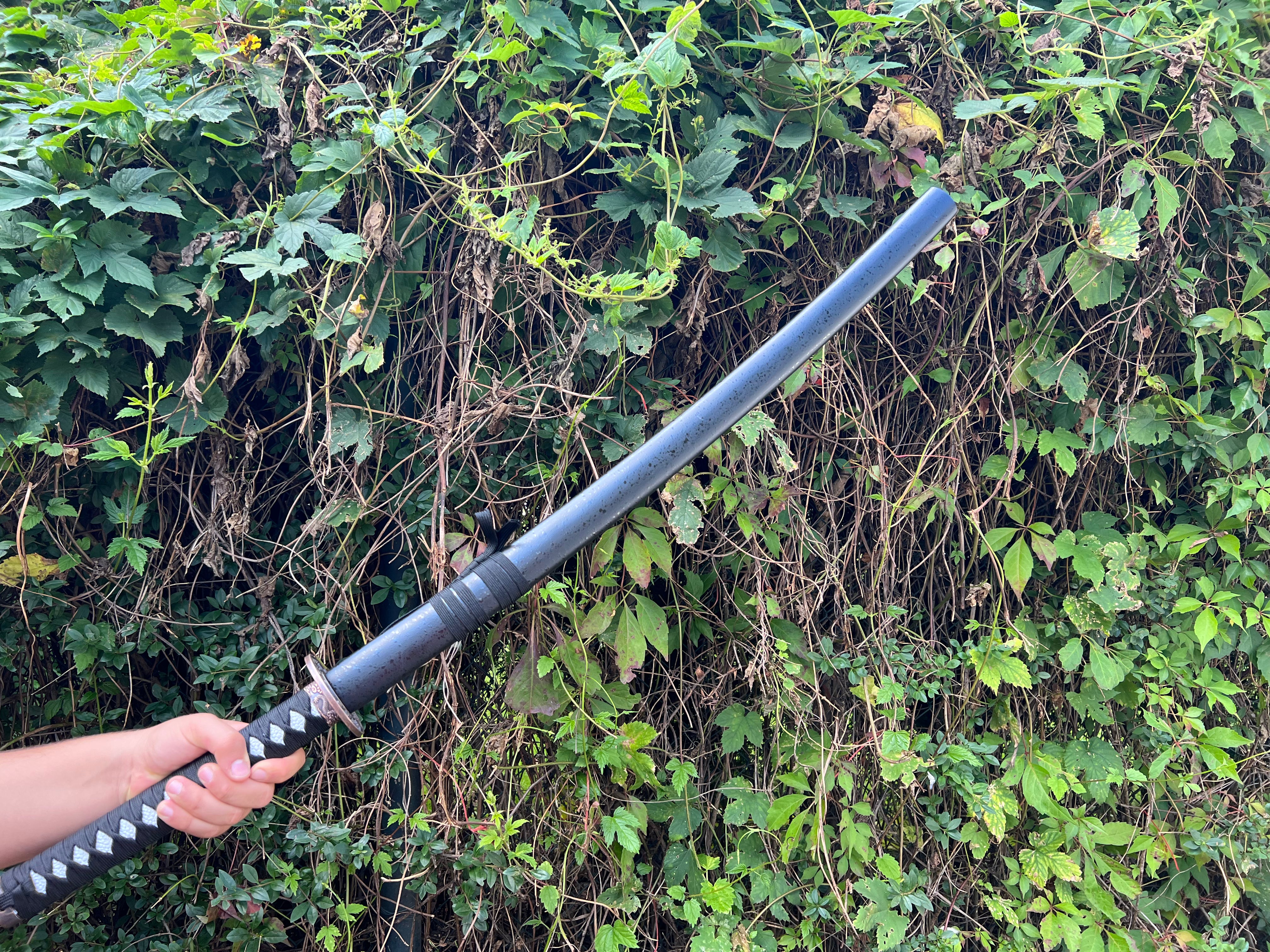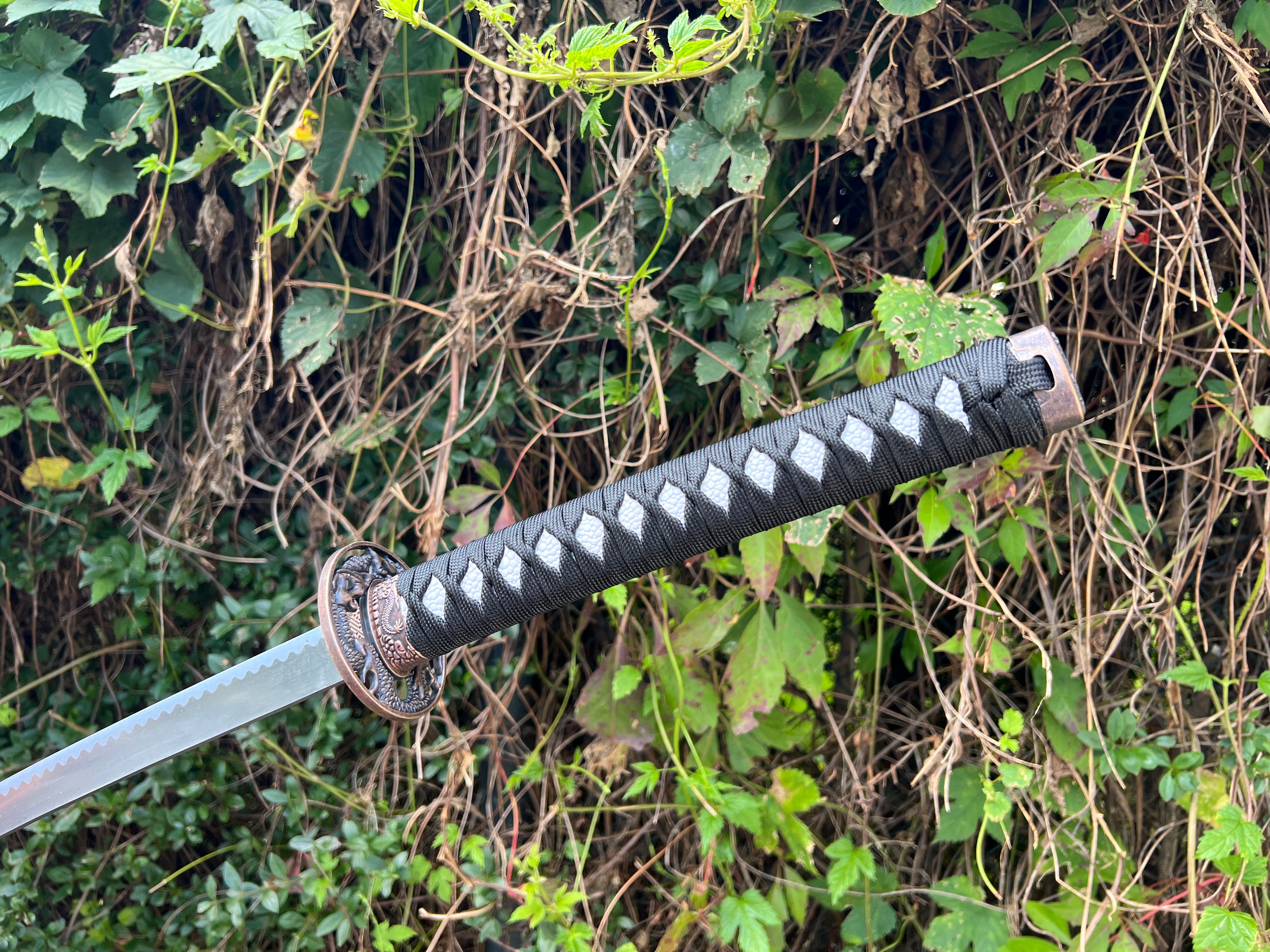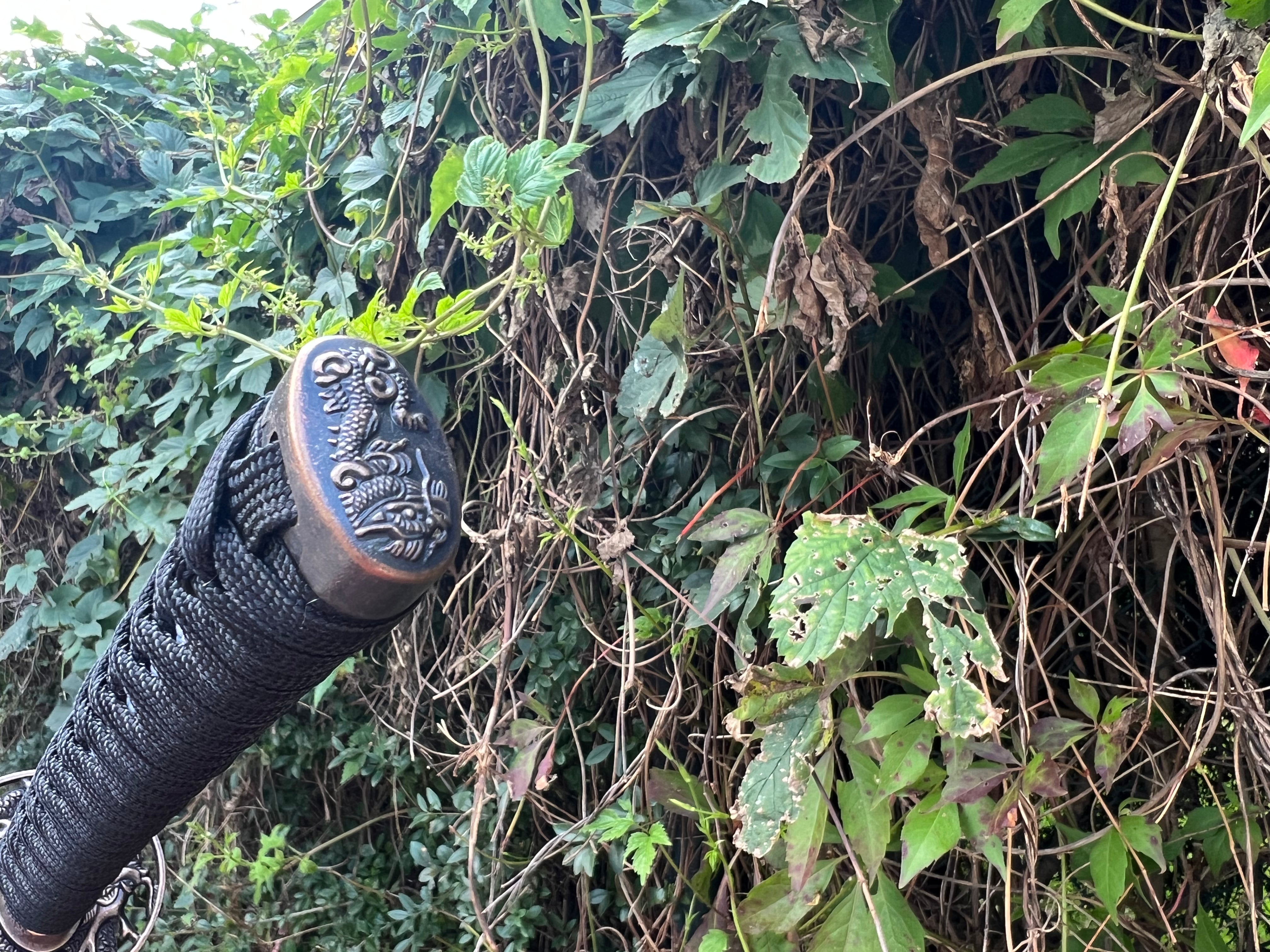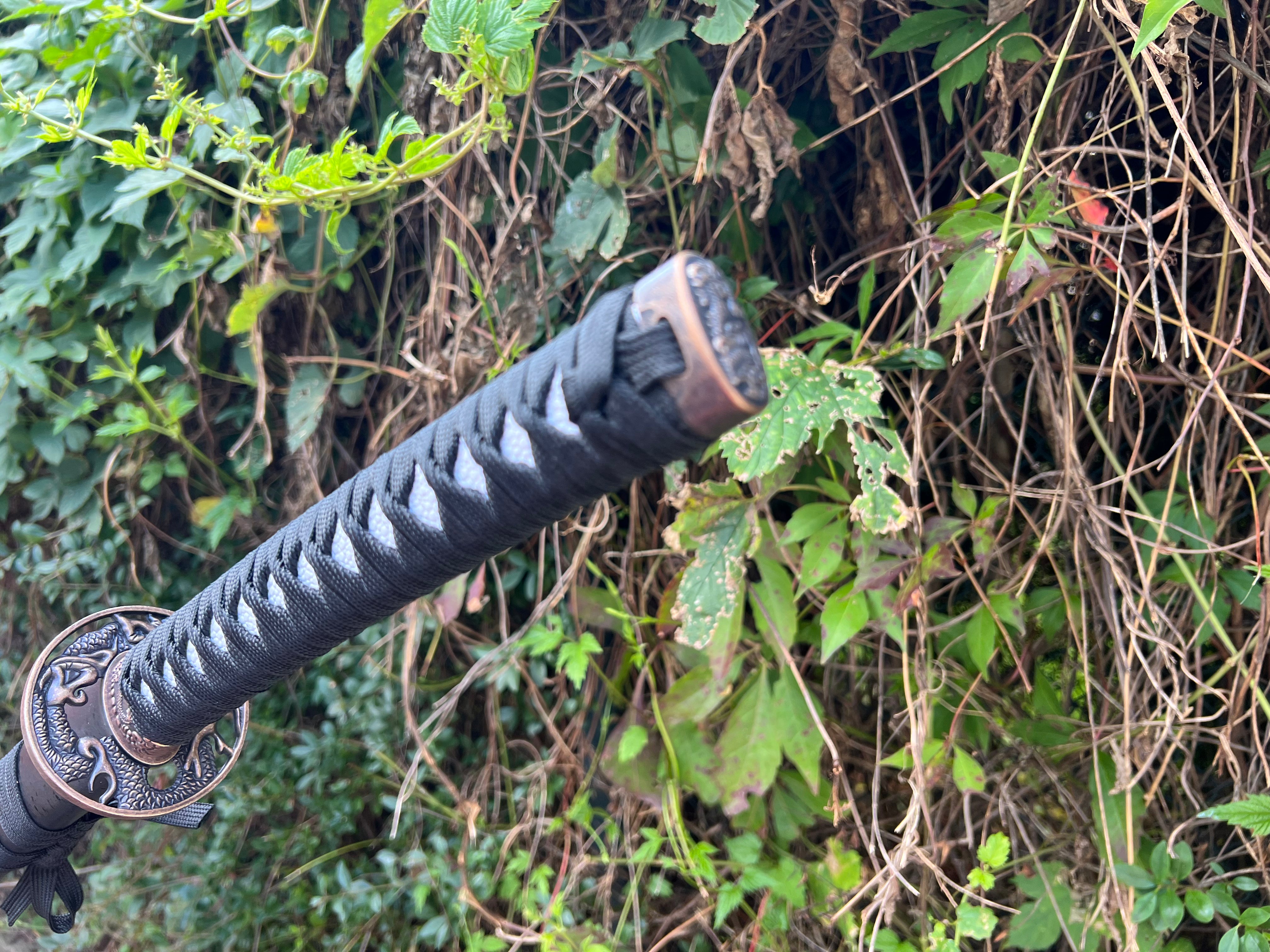 Dragon katana
---

This remarkable sword is distinguished by its unique details, which make it a real eye-catcher.

** Besonde Merkmale:**

-** Steel blade: ** The blade is made of high quality steel, which not only offers an impressive look, but also has solid durability.

-** Wooden handle and scabbard: ** The wooden handle and scabbard give the sword a natural touch and provide an authentic feel.

-** Metallic dragon ornament: ** The metal tsuba is decorated with a stunning dragon ornament that gives the sword a fascinating aesthetic.

** Technical Details:**

-Blade length: 675mm
-Total length: 950mm (with sheath 1030mm)
-Length of the handle (Tsuka): 280mm

This sword is not only a decorative piece, but also a symbol of strength and elegance. The combination of precise craftsmanship and appealing design makes it a great addition to any collection of decorative swords. The dragon ornament on the Tsuba gives the sword a unique personality and tells a story of mysticism and adventure.