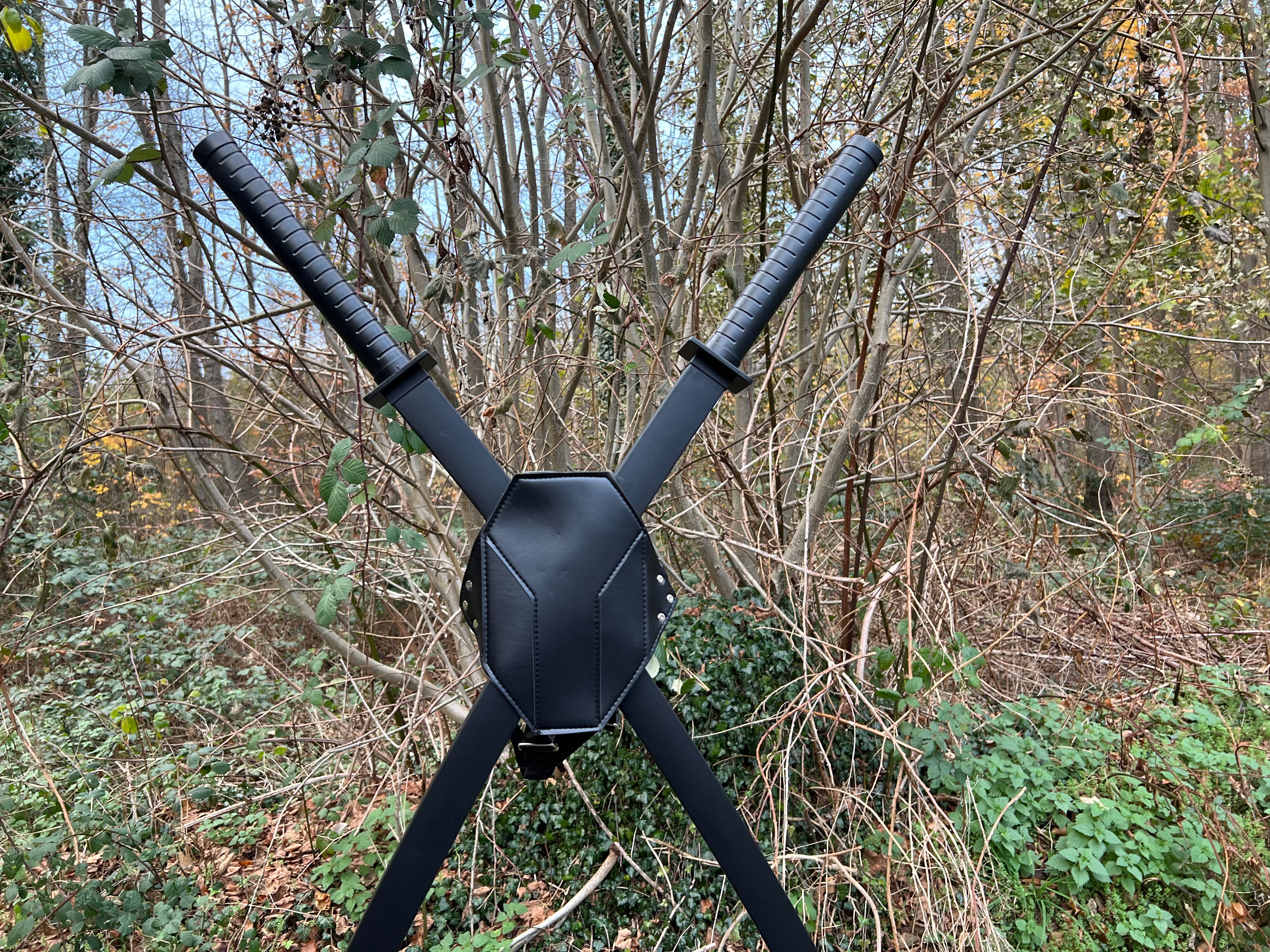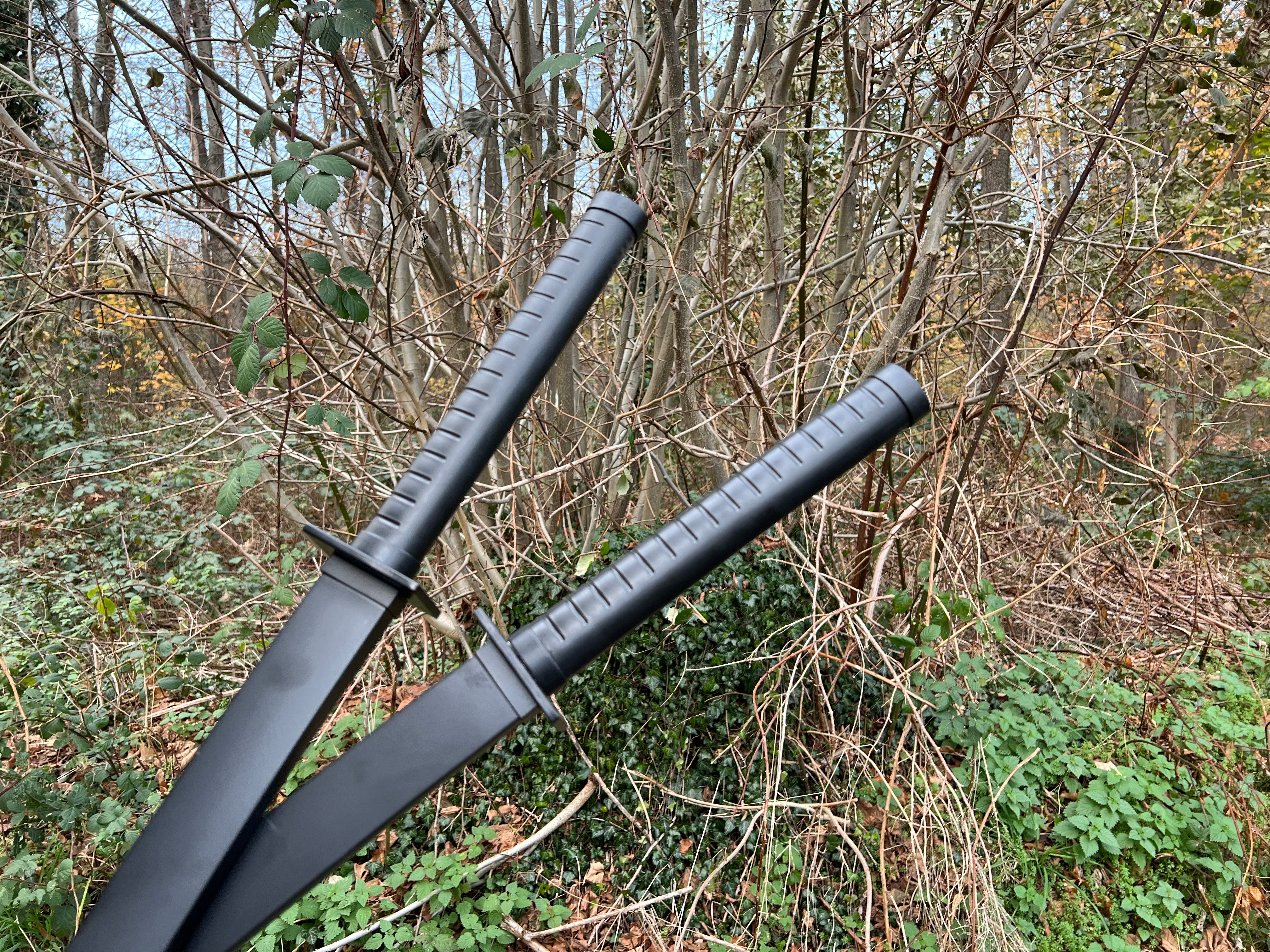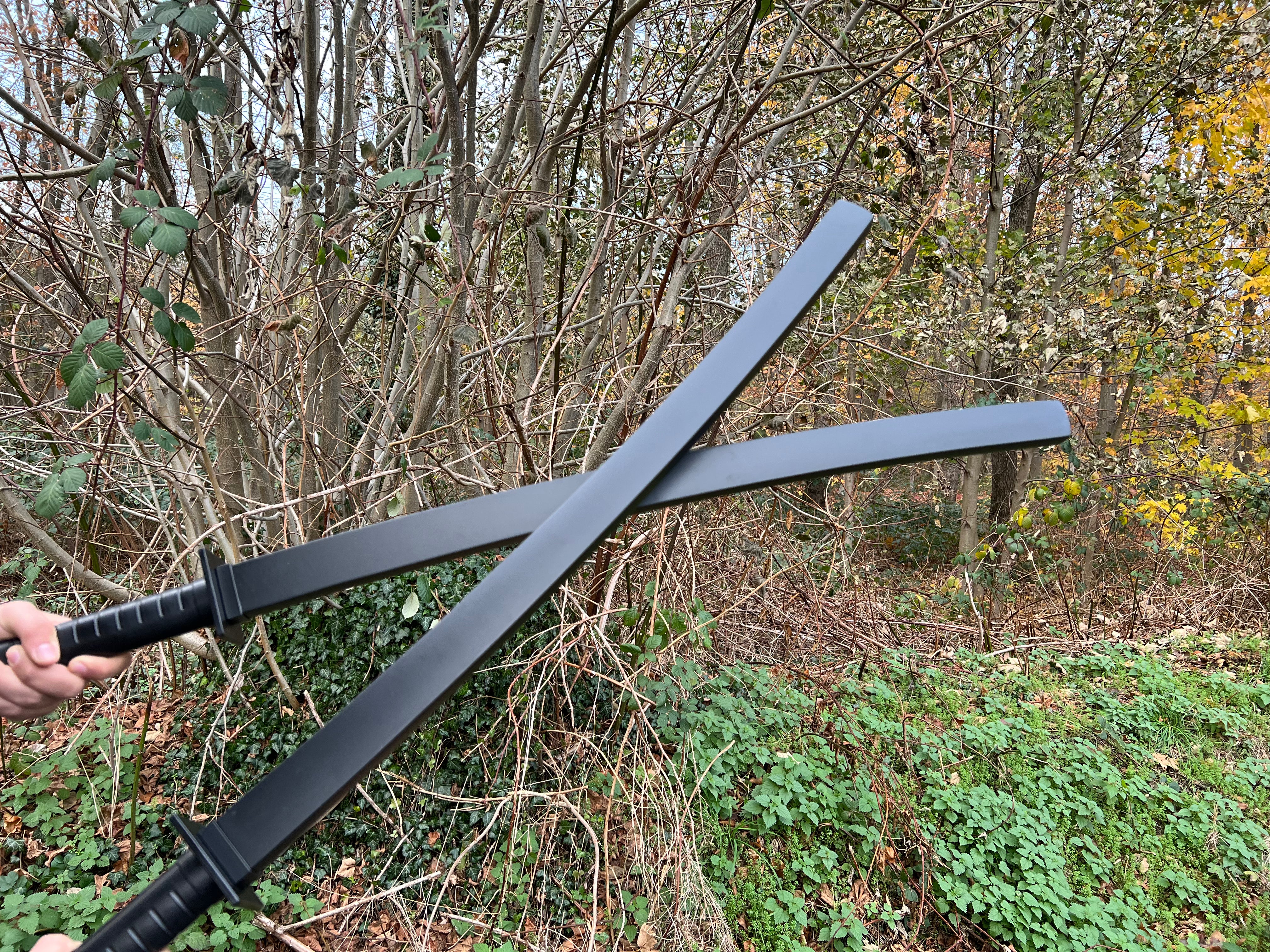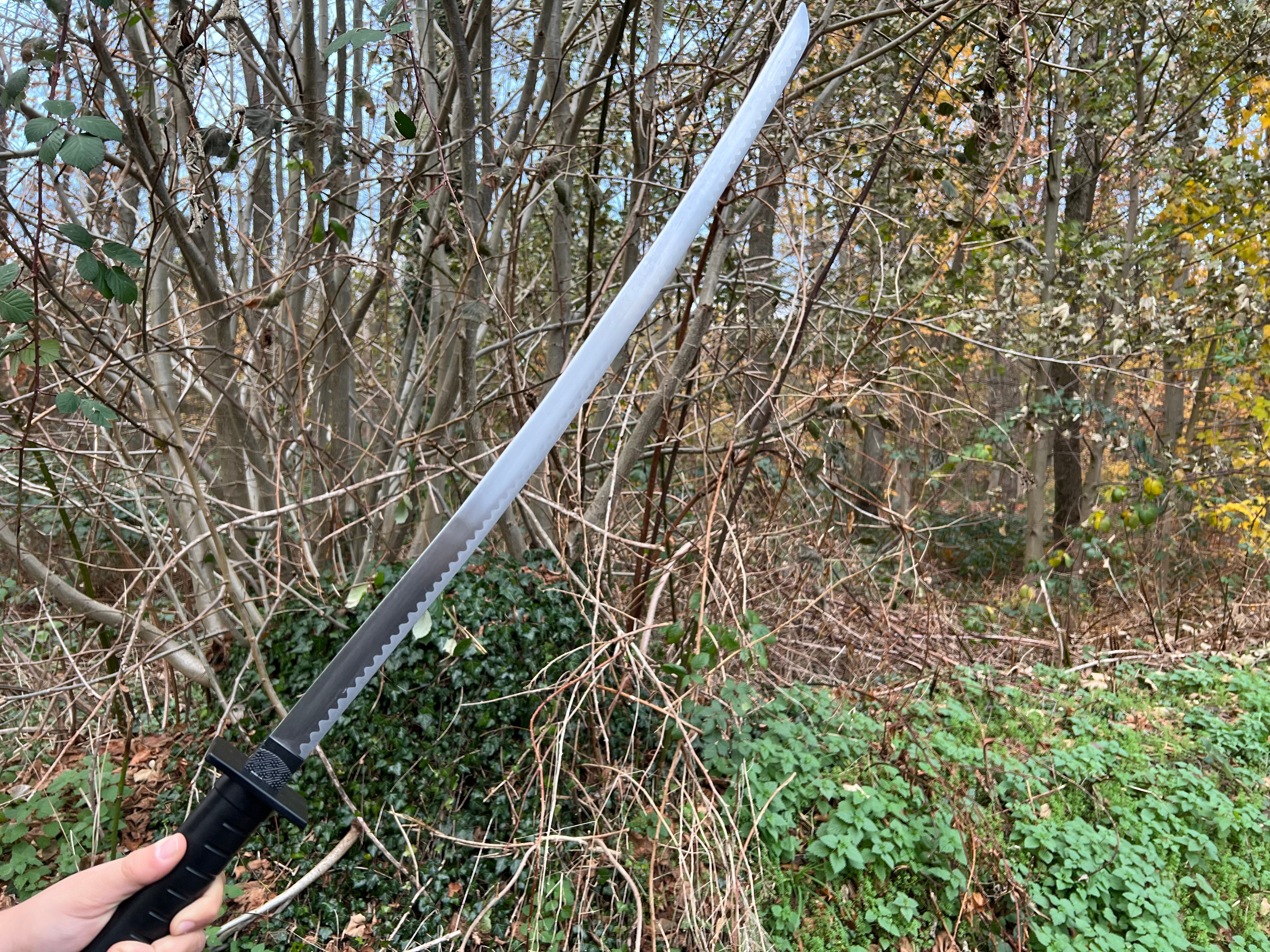 Deadpool Zwilings Katana - Marvel
---
Deadpool's twin katanas which he uses in every battle when he's out of ammo. Deadpool is a mutant artificially given his powers through pain. Deadpool AKA Wade Wilson is ruthless and has extreme healing powers, making him almost immortal. After Deadpool has mutated, he goes in search of Francis, who almost destroyed his life, and wants revenge. 
The scope of delivery includes two swords and a back mount
The total length of the swords is 104 cm 
The blade length of the katana is 69 cm 
The katana have a handle with a length of 28cm 
The weight of the katana is 1kg 
The blade is black 
The material of the blade is high quality steel
The handle is made of hardwood 
The katana are only suitable for decoration and not for use. These are replicas from the Deadpool movie.