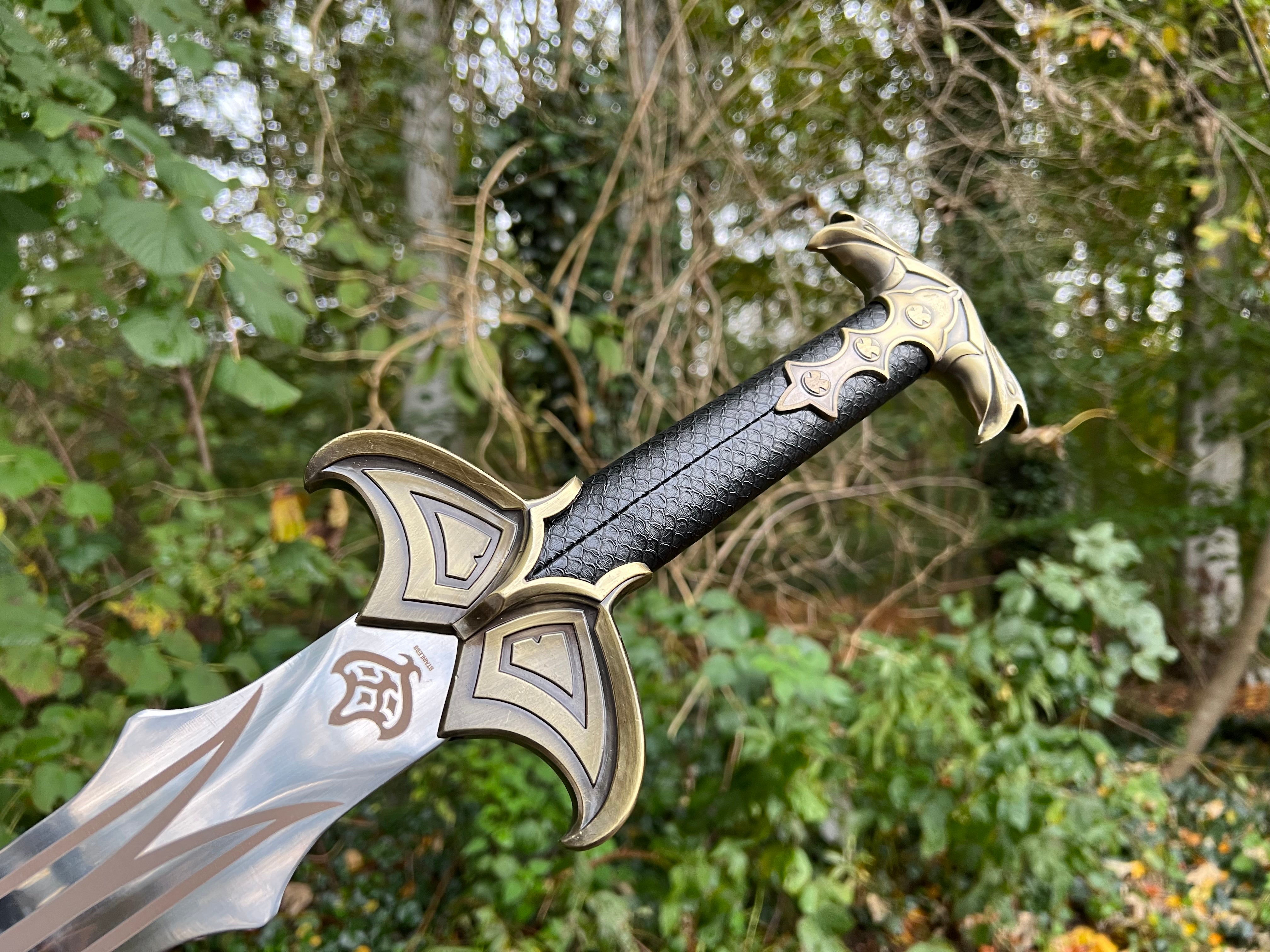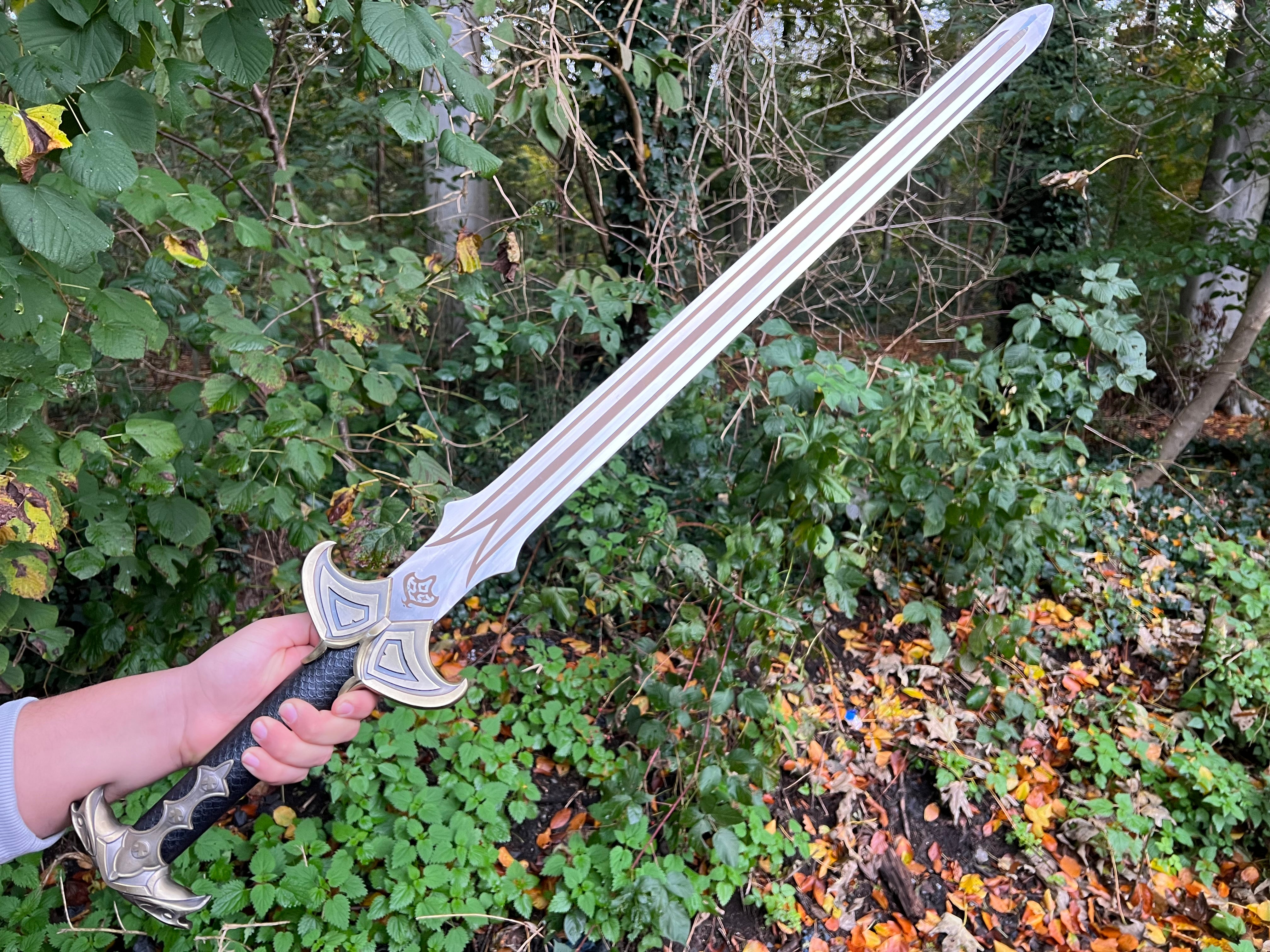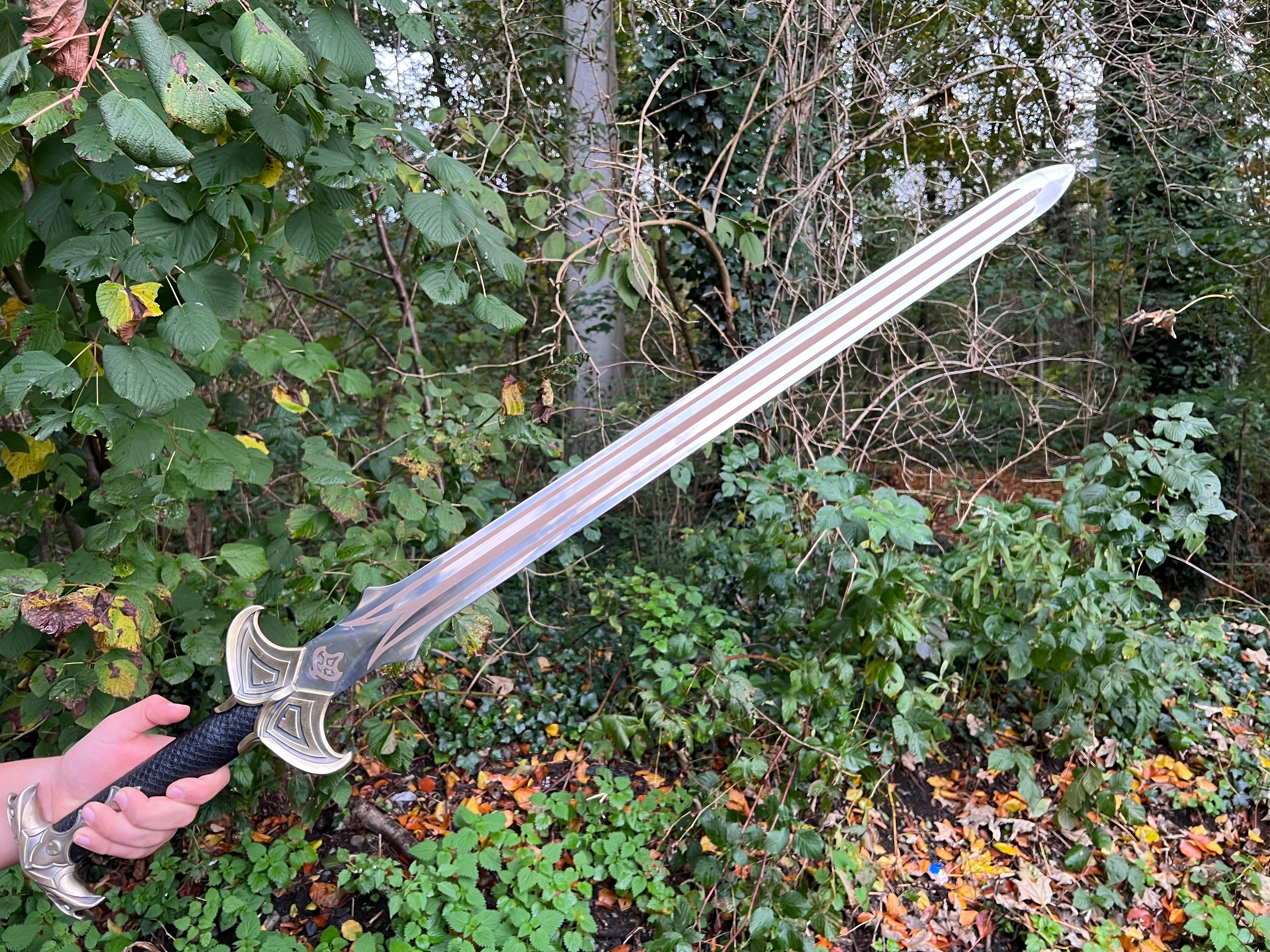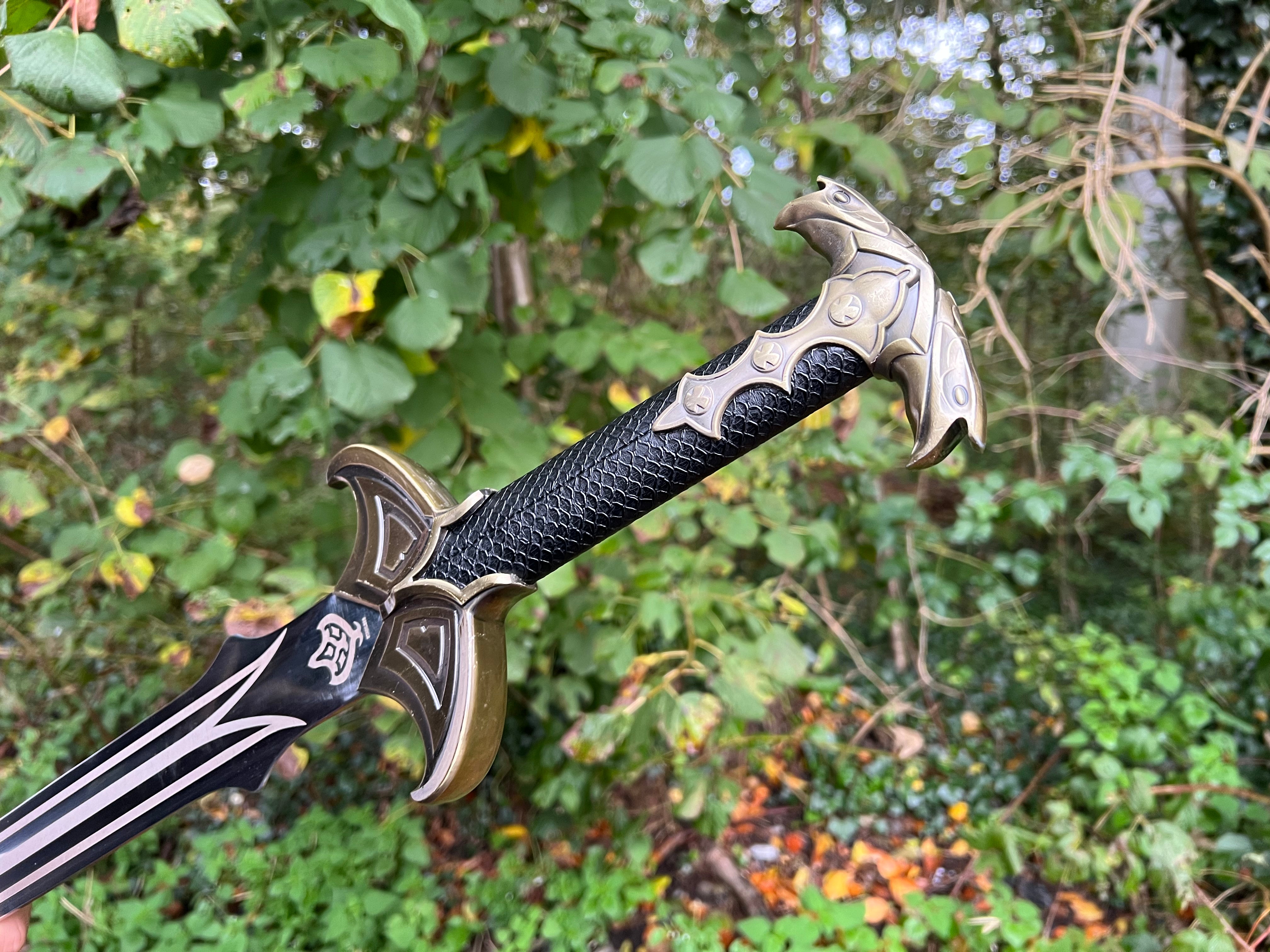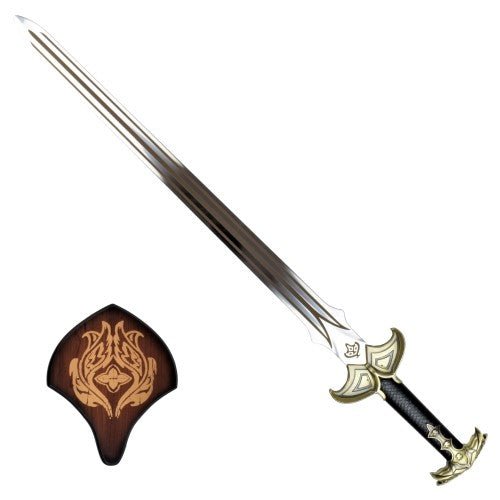 The Sword of Bard the Archer-The Hobbit (including wall holder)
---
Enter the world of Middle-earth with this exquisite replica of the sword of Bard the archer, the brave hero from the epic film series "The Hobbit". As the protector of Esgaroth and one of the central figures in the fight against the dragon Smaug, Bard combines courage and honor-qualities that find their expression in this artfully crafted sword.
The sword, with an impressive total length of 980mm and a 740mm long blade, was made of steel and reflects the authenticity and craftsmanship one would expect of such a legendary warrior. The metal knob gives the weapon a balanced feel and is a testimony to the richness of detail that distinguished Bard.
The blade itself, made of high-quality steel, is more than just a showpiece-it pays homage to Bard's crucial role in the events surrounding the Lonely Mountain. The metal parrying bar protects the warrior's hand while also contributing to the elegant look of the weapon.
The scope of delivery includes a custom-made wooden wall holder, which allows you to adequately present this masterpiece of armory. Whether as a central piece of your collection or as an outstanding exhibit in your living space, this arms replica is an absolute must for fans of the "The Hobbit" film series and lovers of medieval armory.
Product highlights:
Replica true to the film : Precise replica of Bard's sword from "The Hobbit".
Quality materials : Robust steel blade and a metal parry beam.
Decorative wall bracket : Including a wooden wall holder for a dignified presentation.
Impressive dimensions : With a total length of 980mm and a blade length of 740mm.
Detailed processing : Loving details that tell the story of Bard the archer.
Experience the fascination and legacy of Bard the archer as you hold the sword in your hands. Every detail was made with great care to honor not only a piece of film history, but also the legacy of a hero who changed the fortunes of Middle-earth. Make this sword a piece of jewelry in your collection and let yourself be enchanted again and again by the world of "The Hobbit".