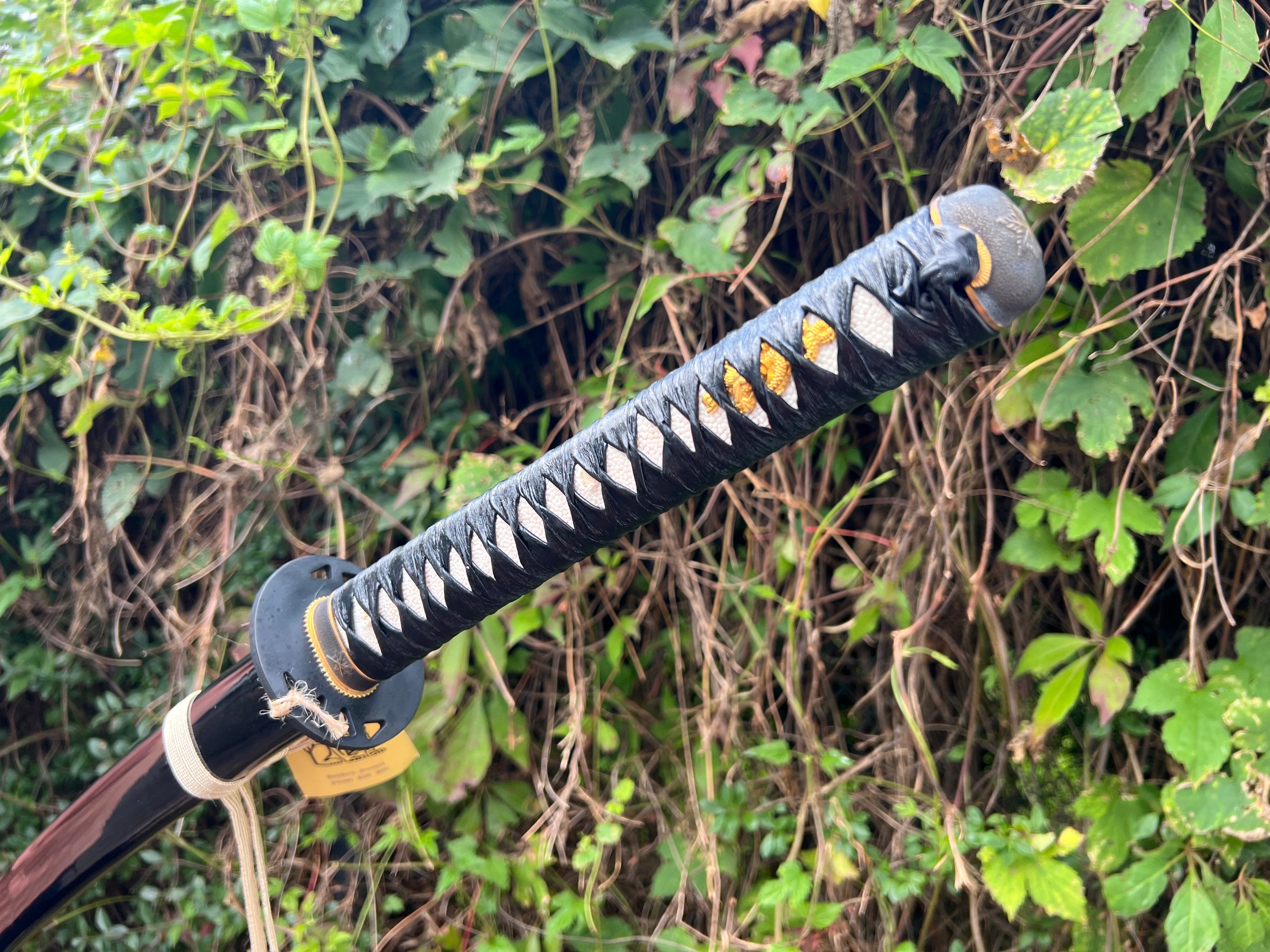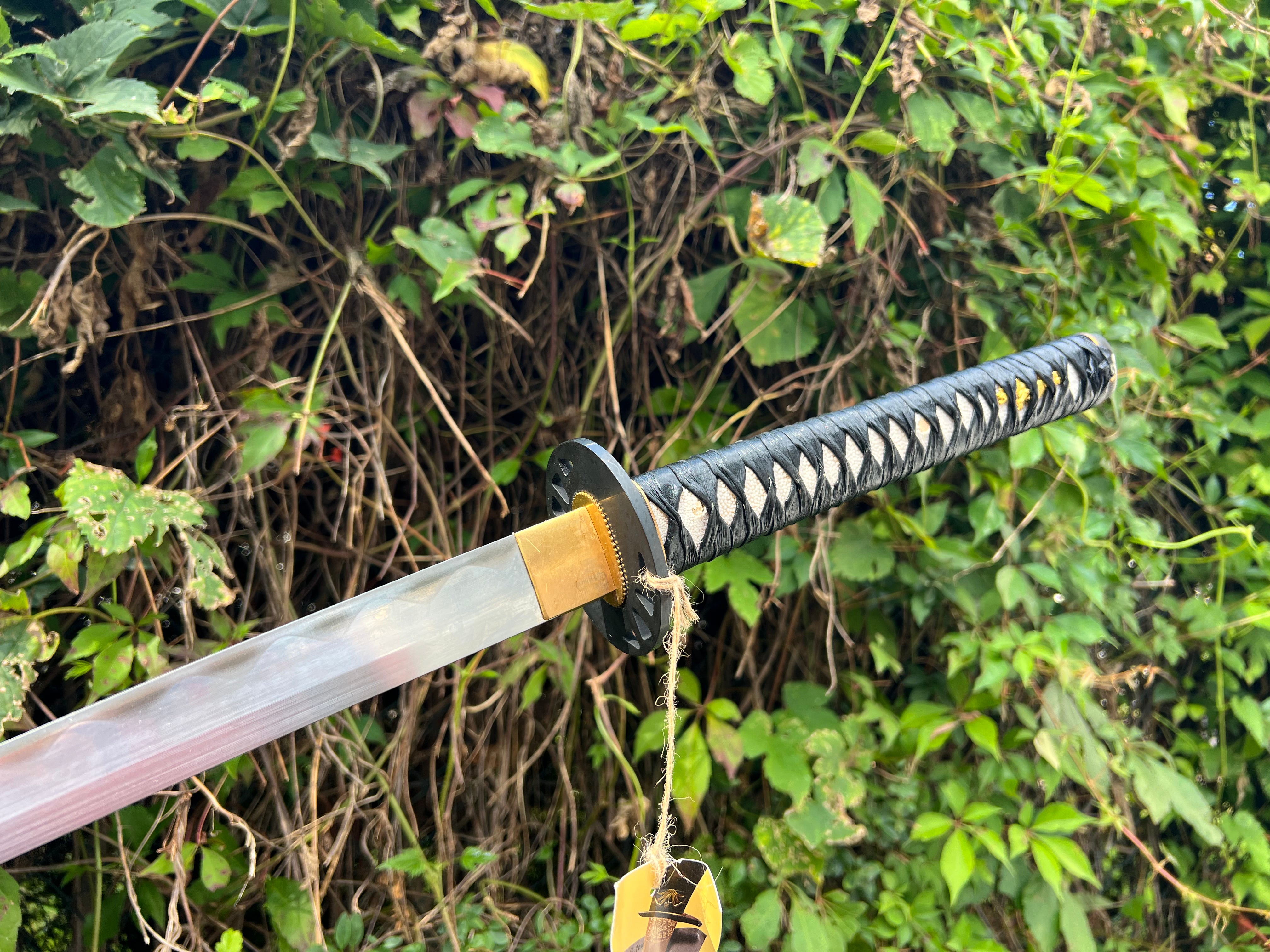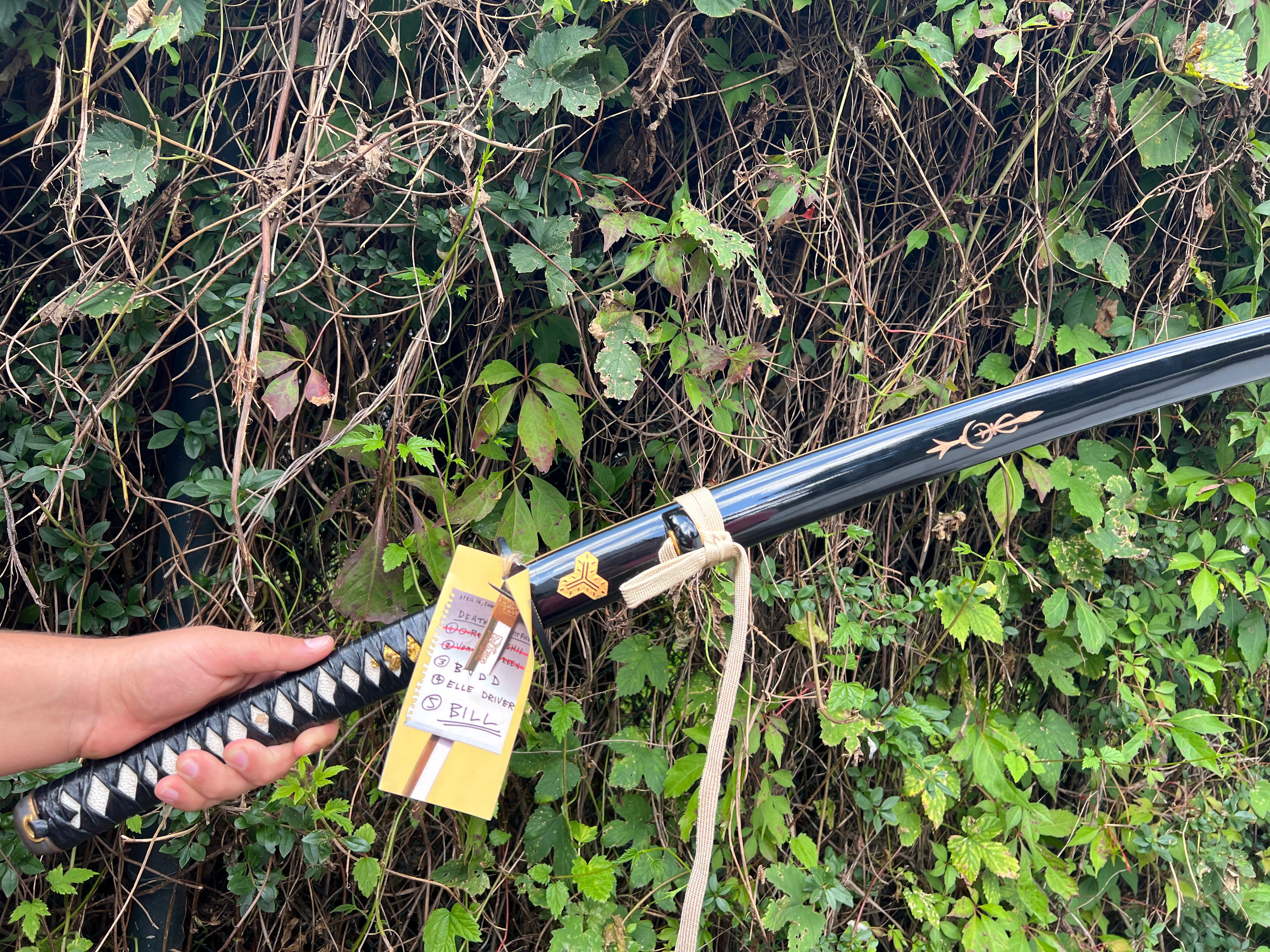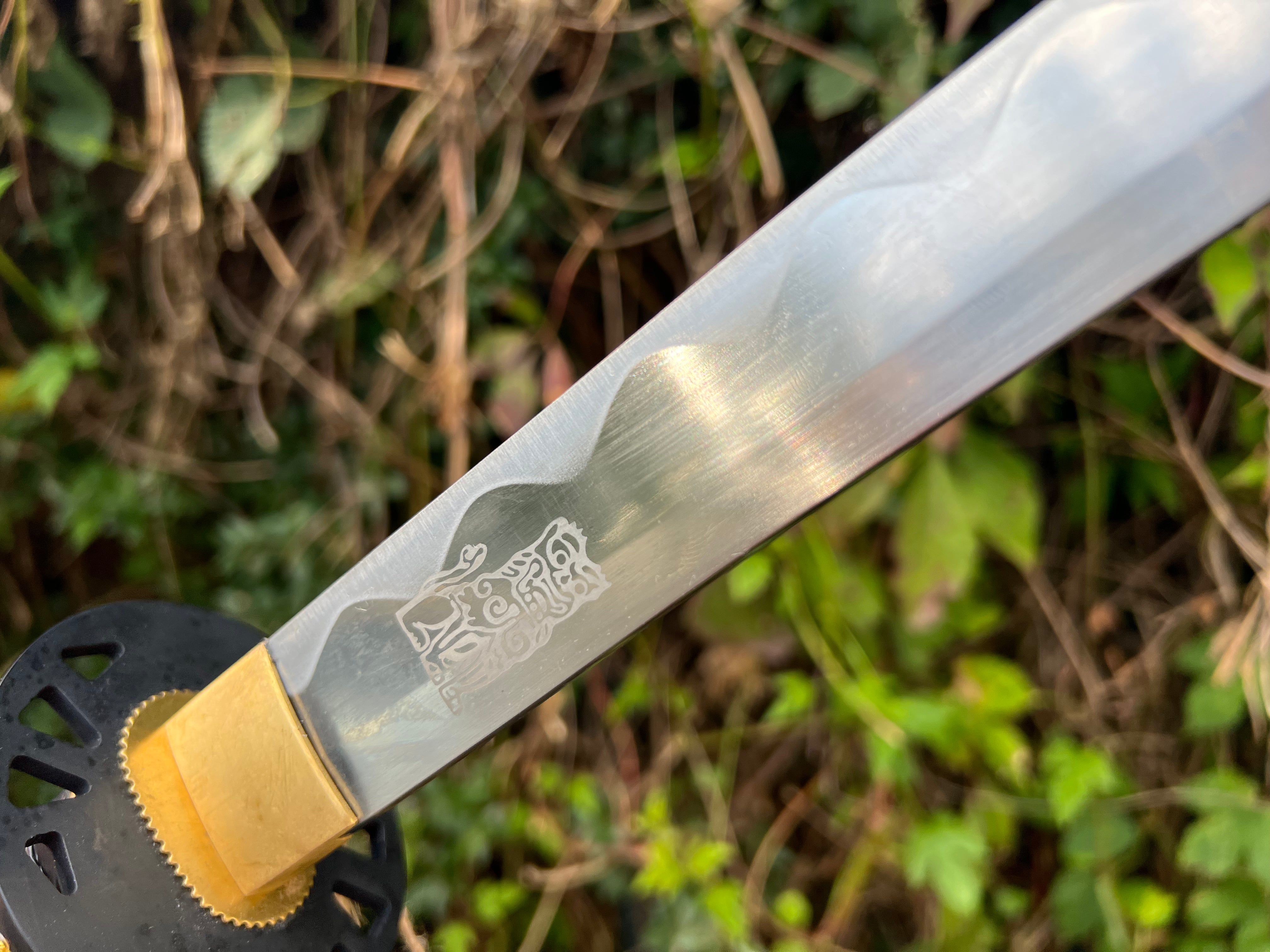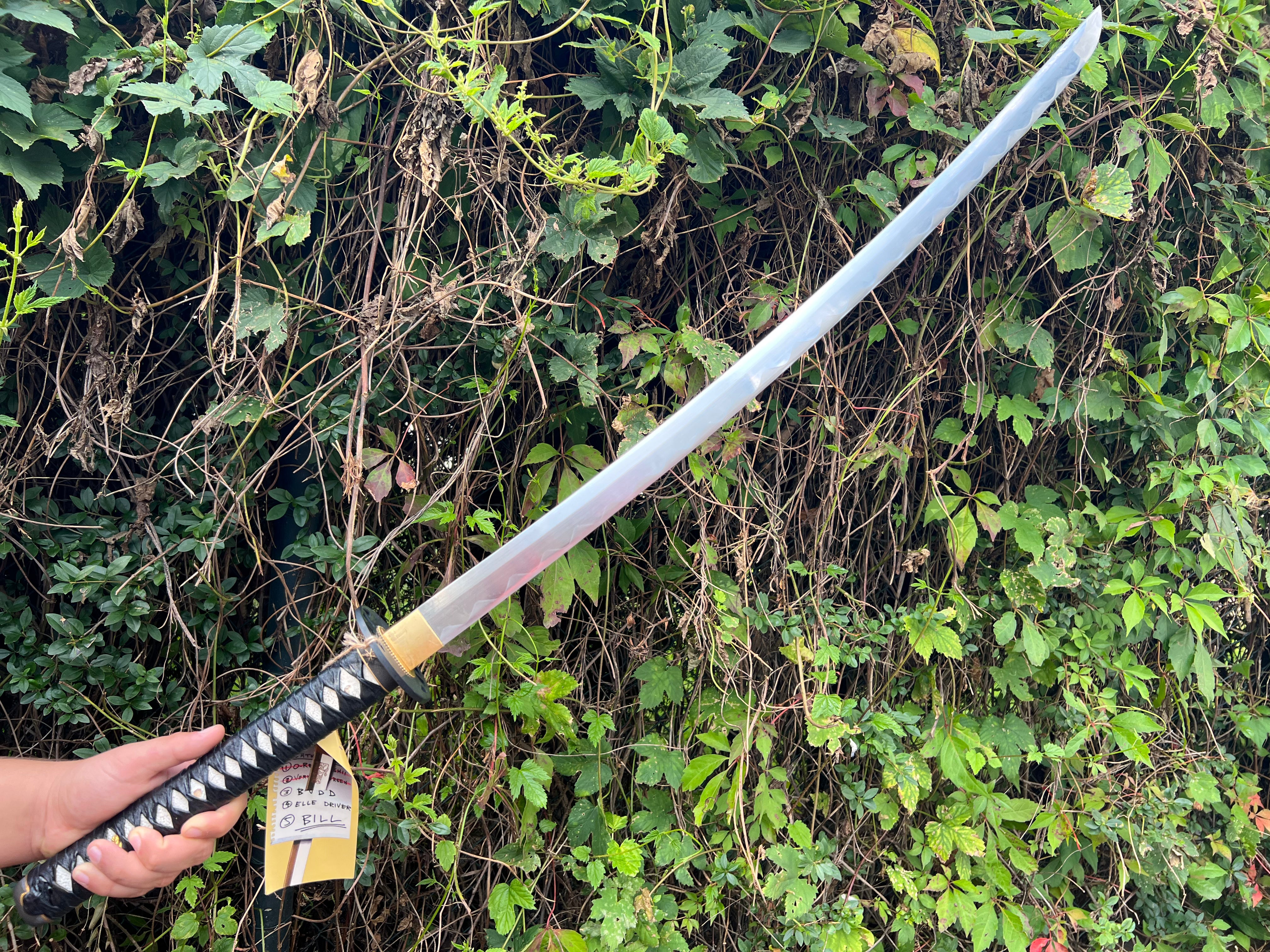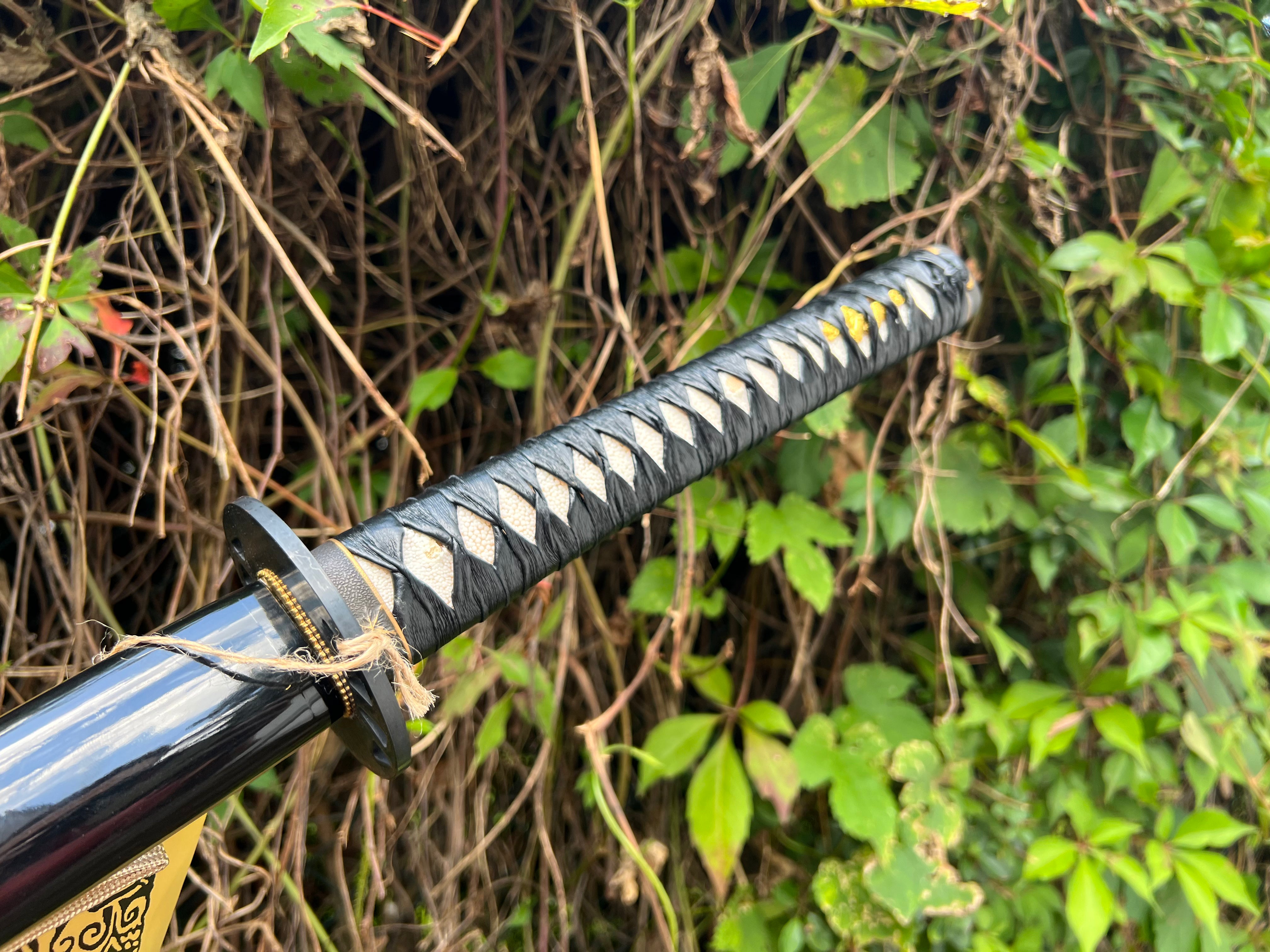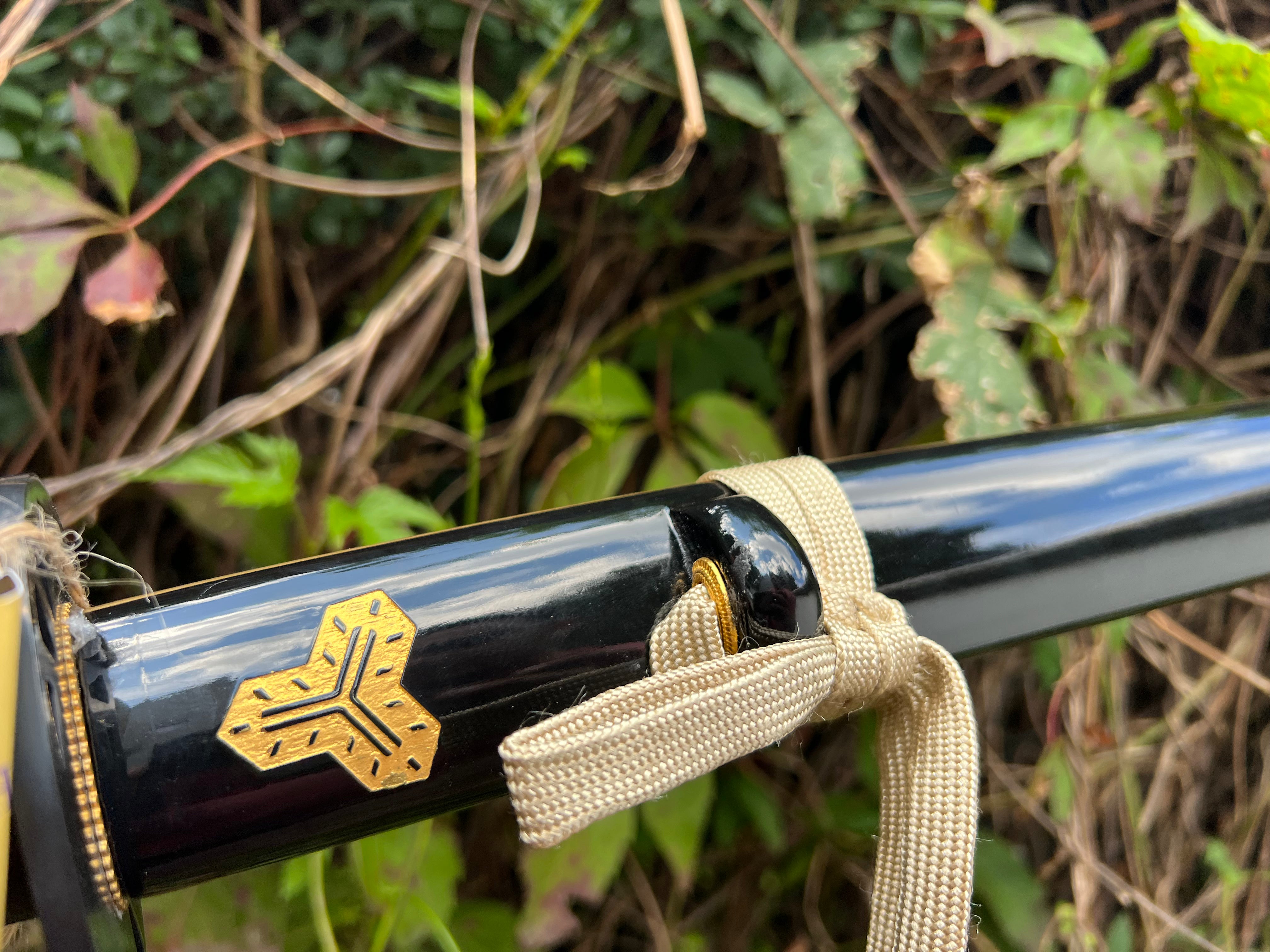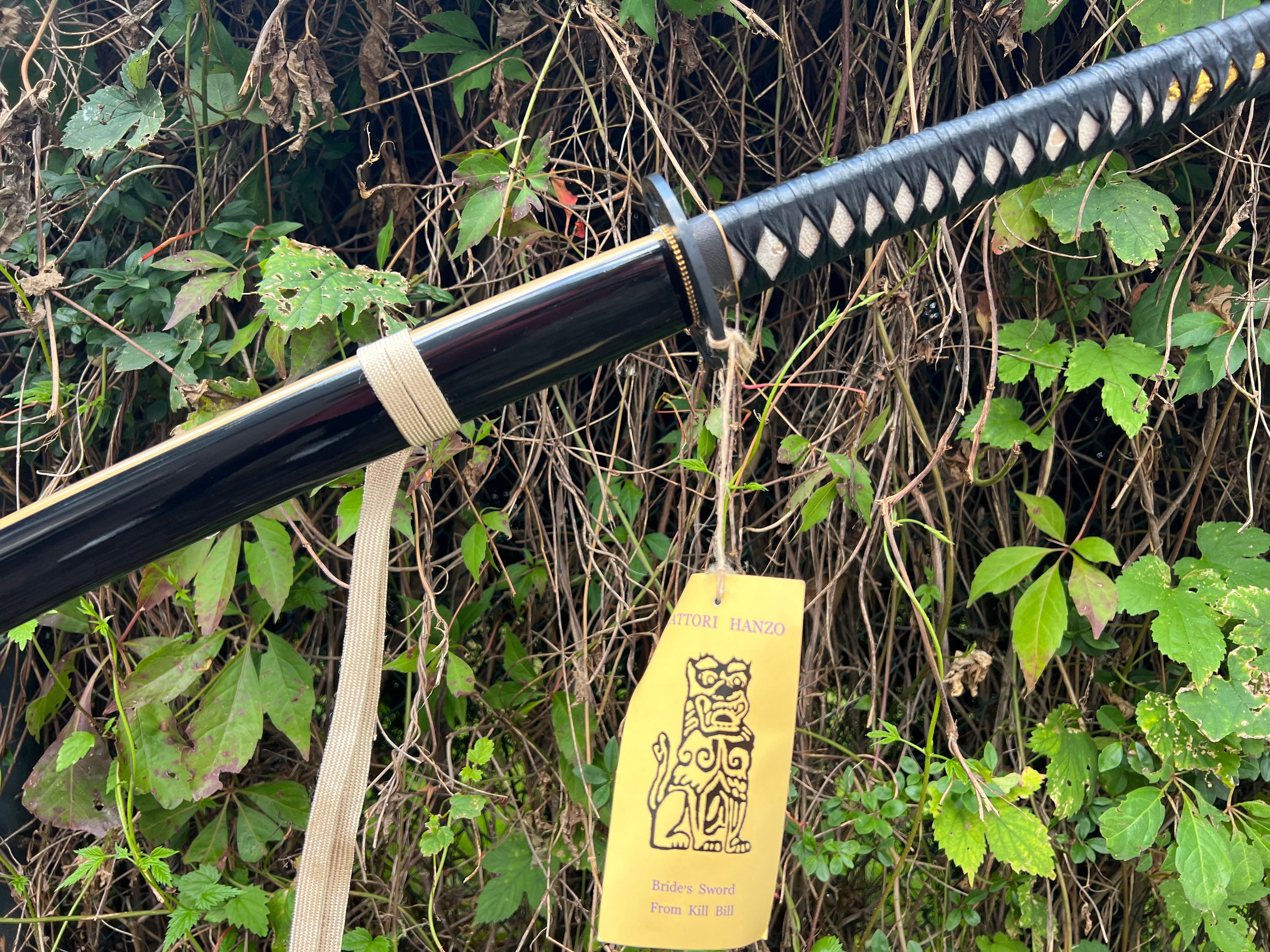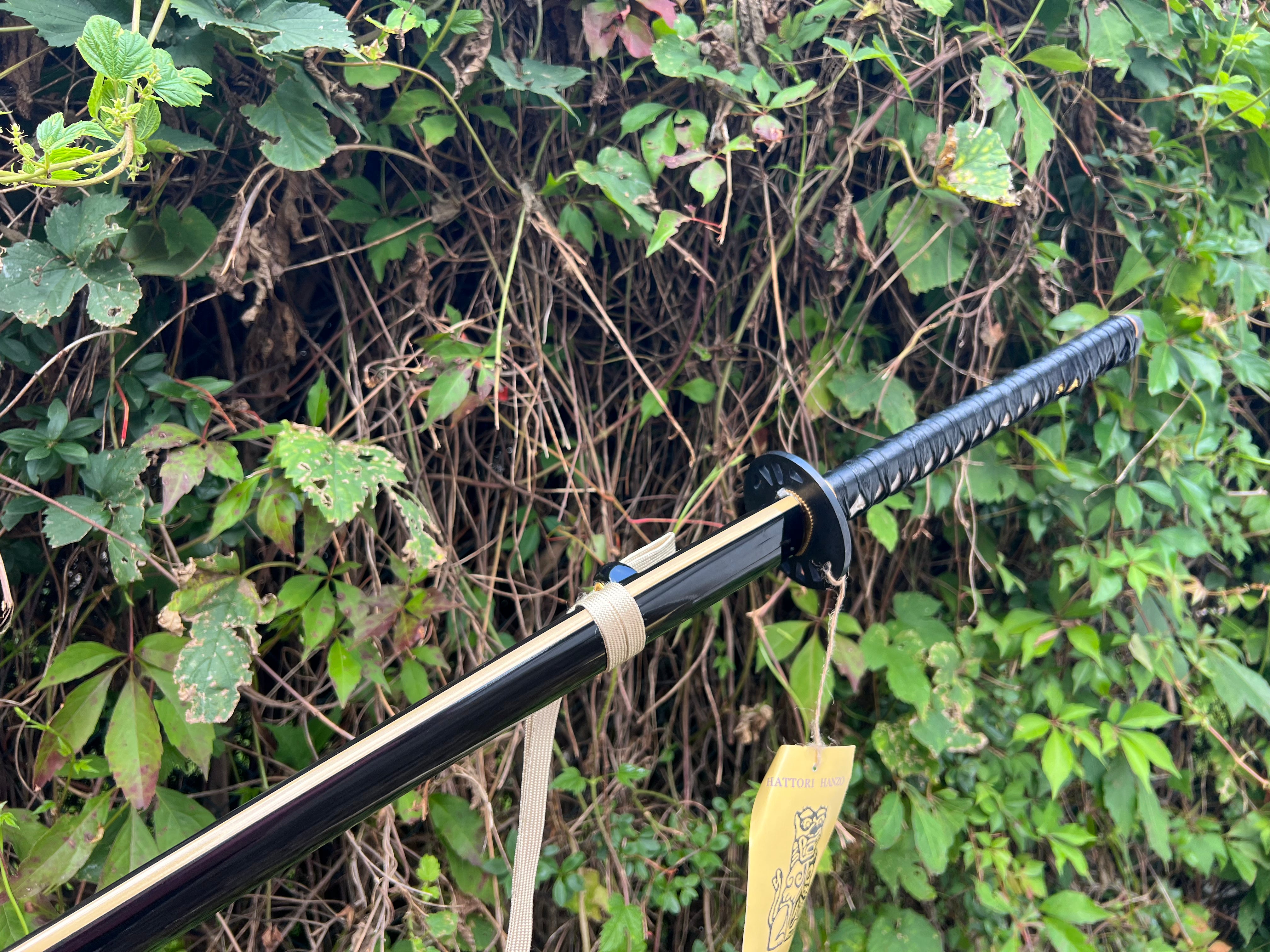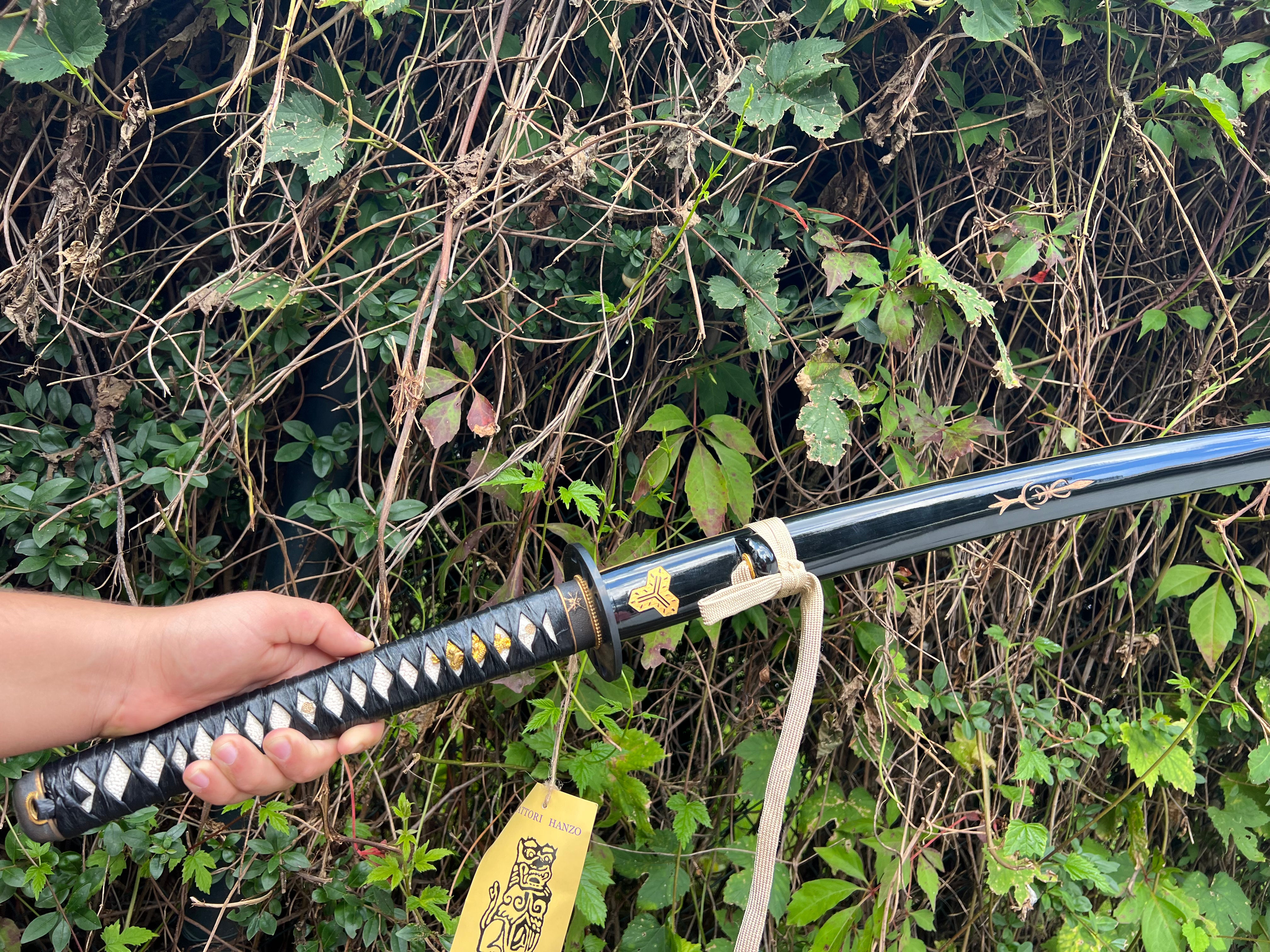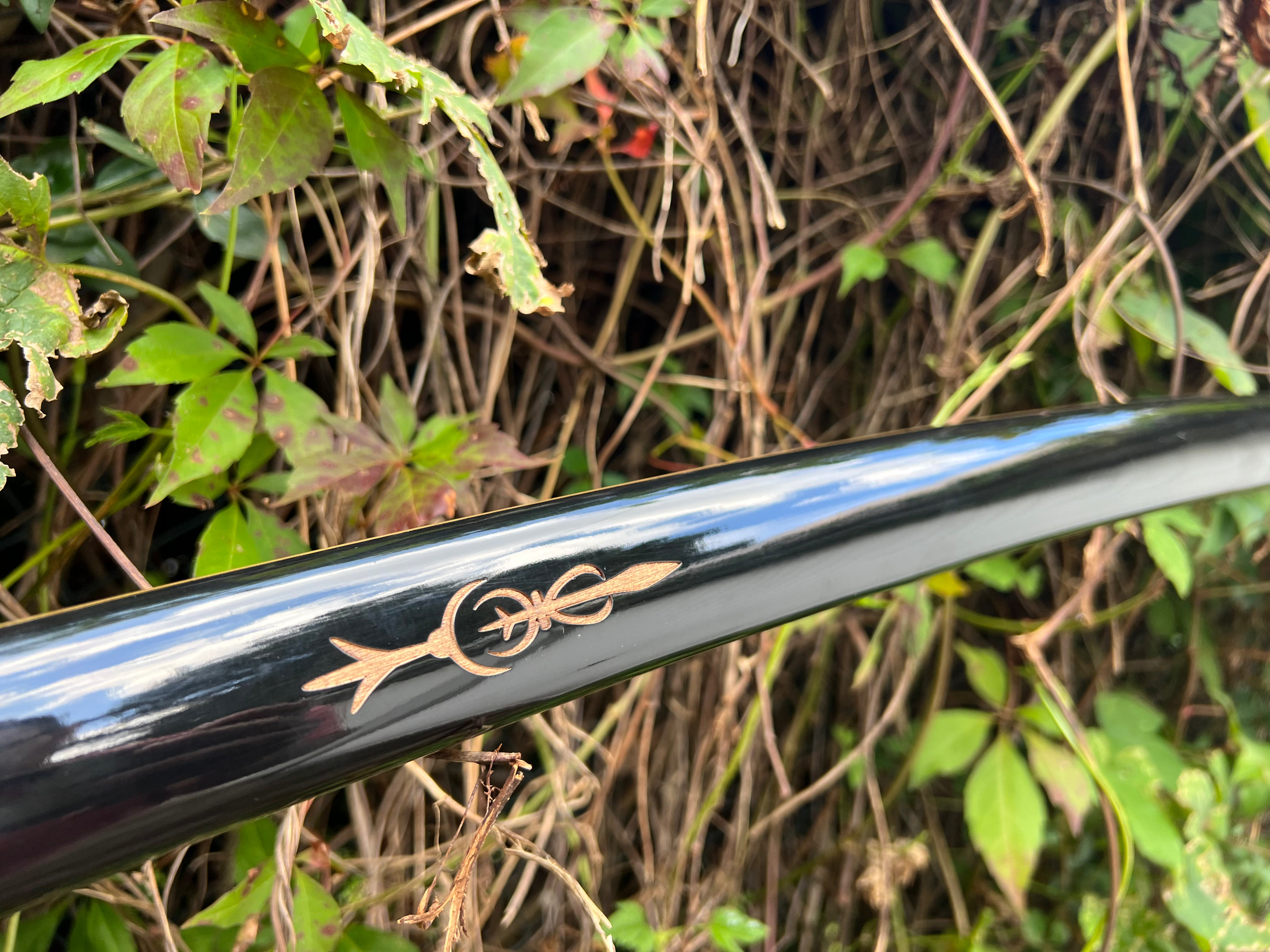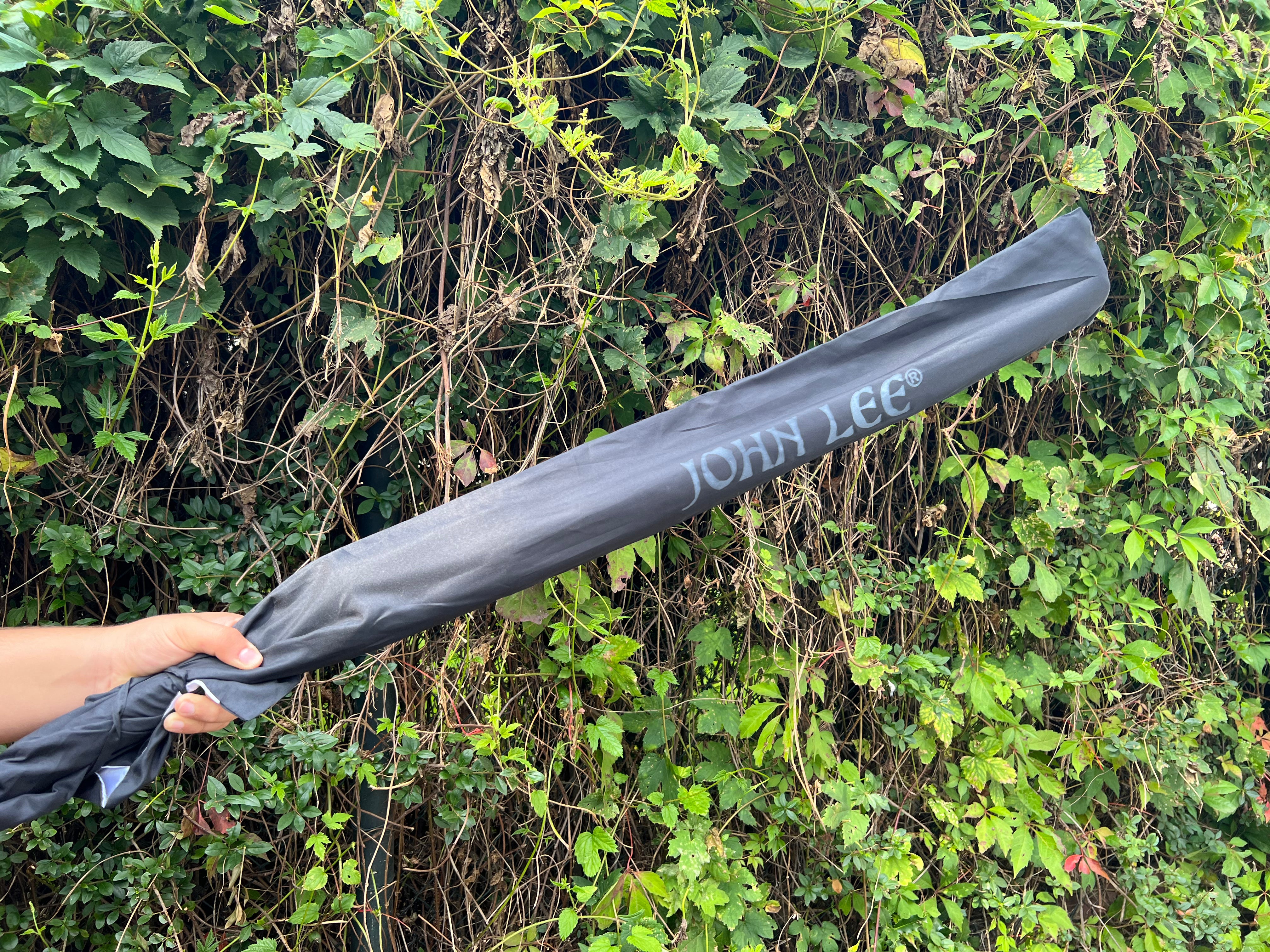 Brides Katana - Kill Bill
---

The film sword-Bride's Katana is an impressive re-creation inspired by an iconic film. This sword perfectly captures the essence of the original blade and is a must for collectors and enthusiasts.

** Properties: **

-** 1045 carbon steel blade: ** The blade of the film sword is made of high quality 1045 carbon steel and features a shinogi-zukuri-style, ground-in Hamon line. The blade has no hollow (Bo-Hi), which gives it a robust and impressive look.

-** Real ray skin and leather winding: ** The handle of the sword is underlaid with real ray skin, which gives the sword an authentic touch. The handle winding is made of black leather in the classic Hineri Maki style, which offers both comfortable handling and an aesthetically pleasing look.

-** Black high-gloss lacquer sheath: ** The sheath of the sword is designed in the Kuroro style and painted high-gloss. This gives the sword an elegant yet powerful presence.

-** Collector's box and grooming set:** The sword comes in an appealing collector's box, complete with a velvet-cut high-gloss lacquer stand and a care kit to keep the sword in the best condition.

** Technical Details:**

-Blade: 1045 carbon steel
-Handle material: wood/ray skin/leather
-Sheath: Wood
-Total length: 103 cm
-Blade length: 73 cm

The film sword-Bride's Katana is not only an impressive replica, but also a work of art in itself. Crafted with attention to detail and made from high-quality materials, this sword will surely make the hearts of movie lovers and collectors alike beat faster.