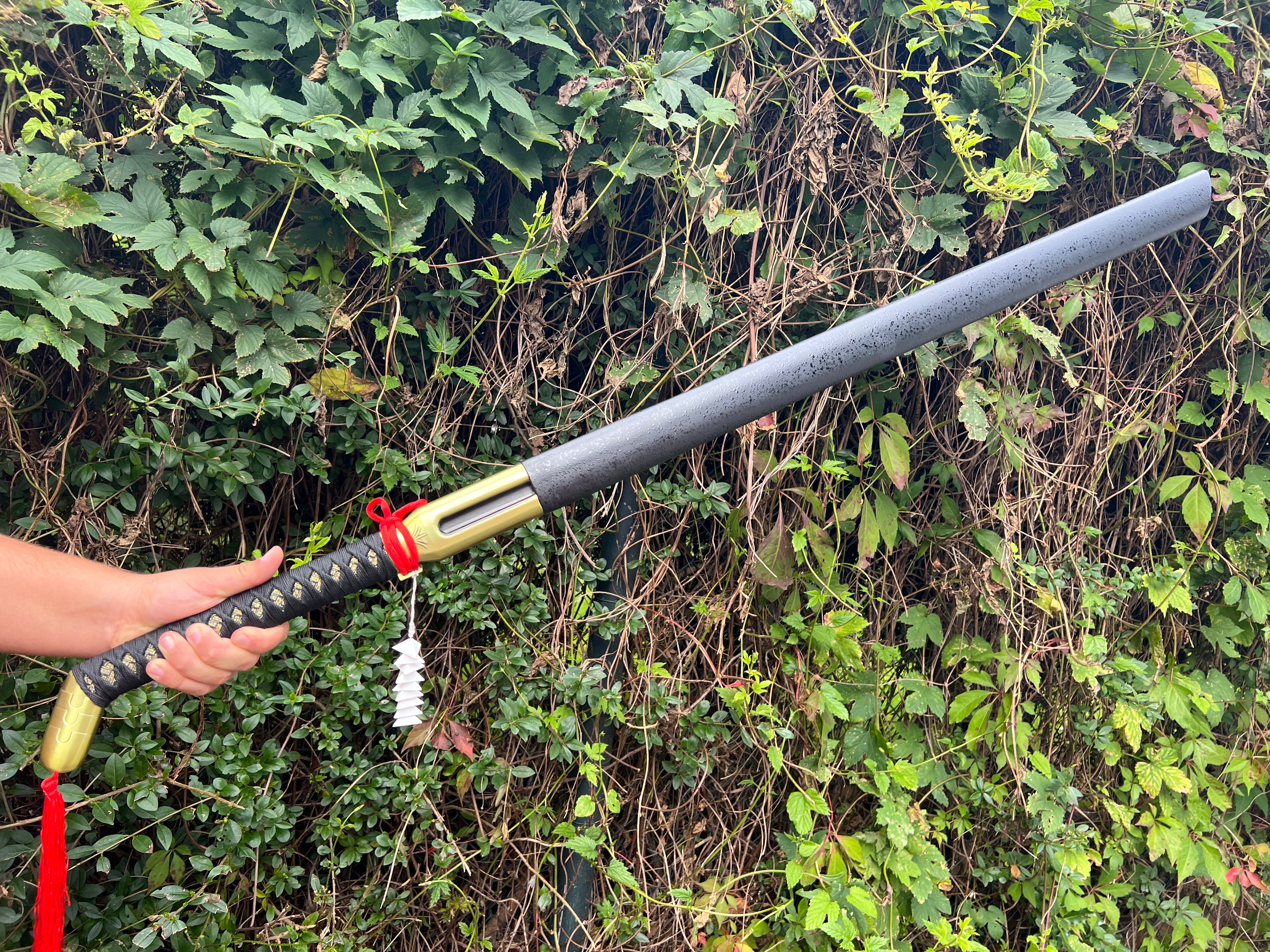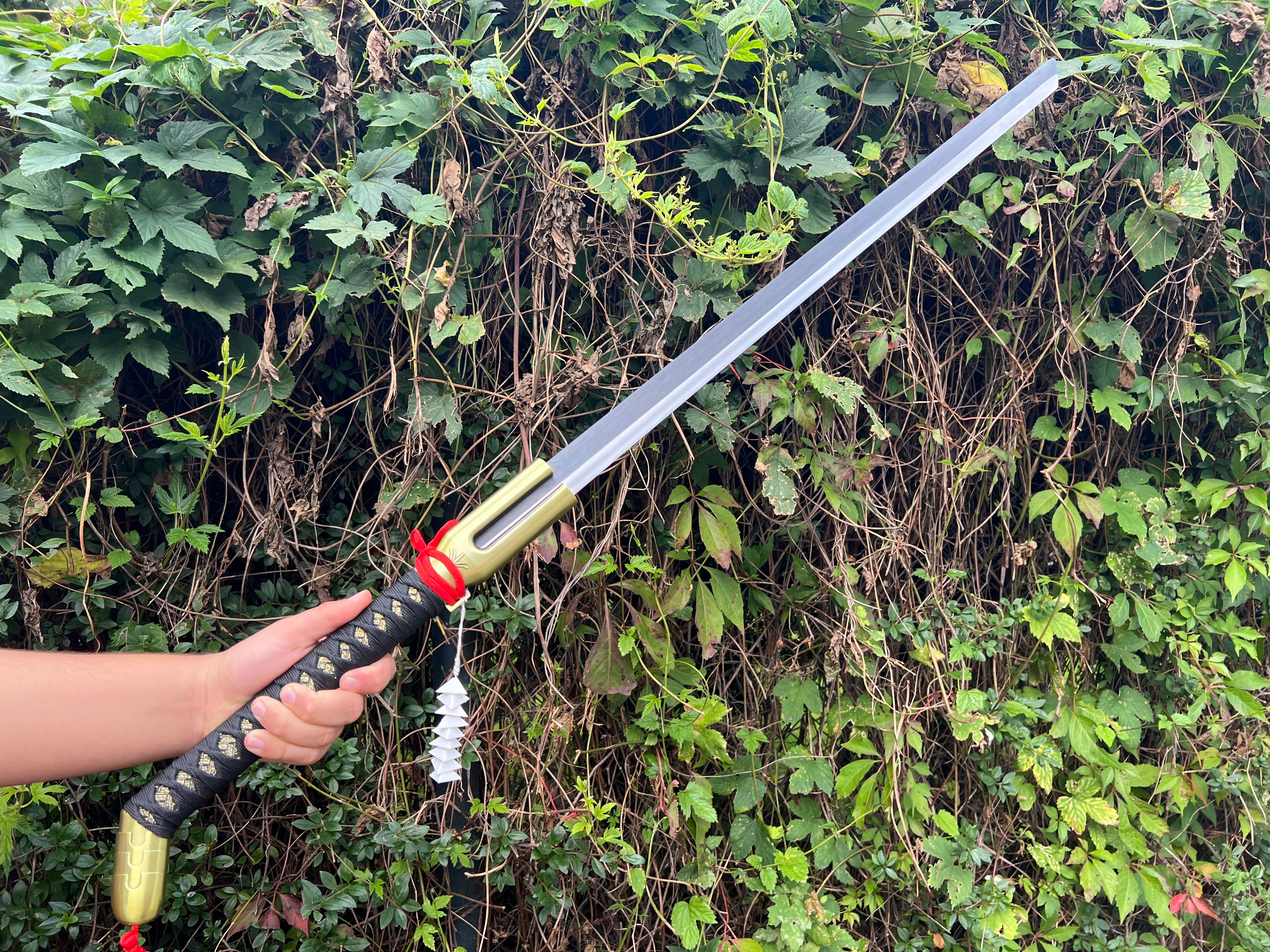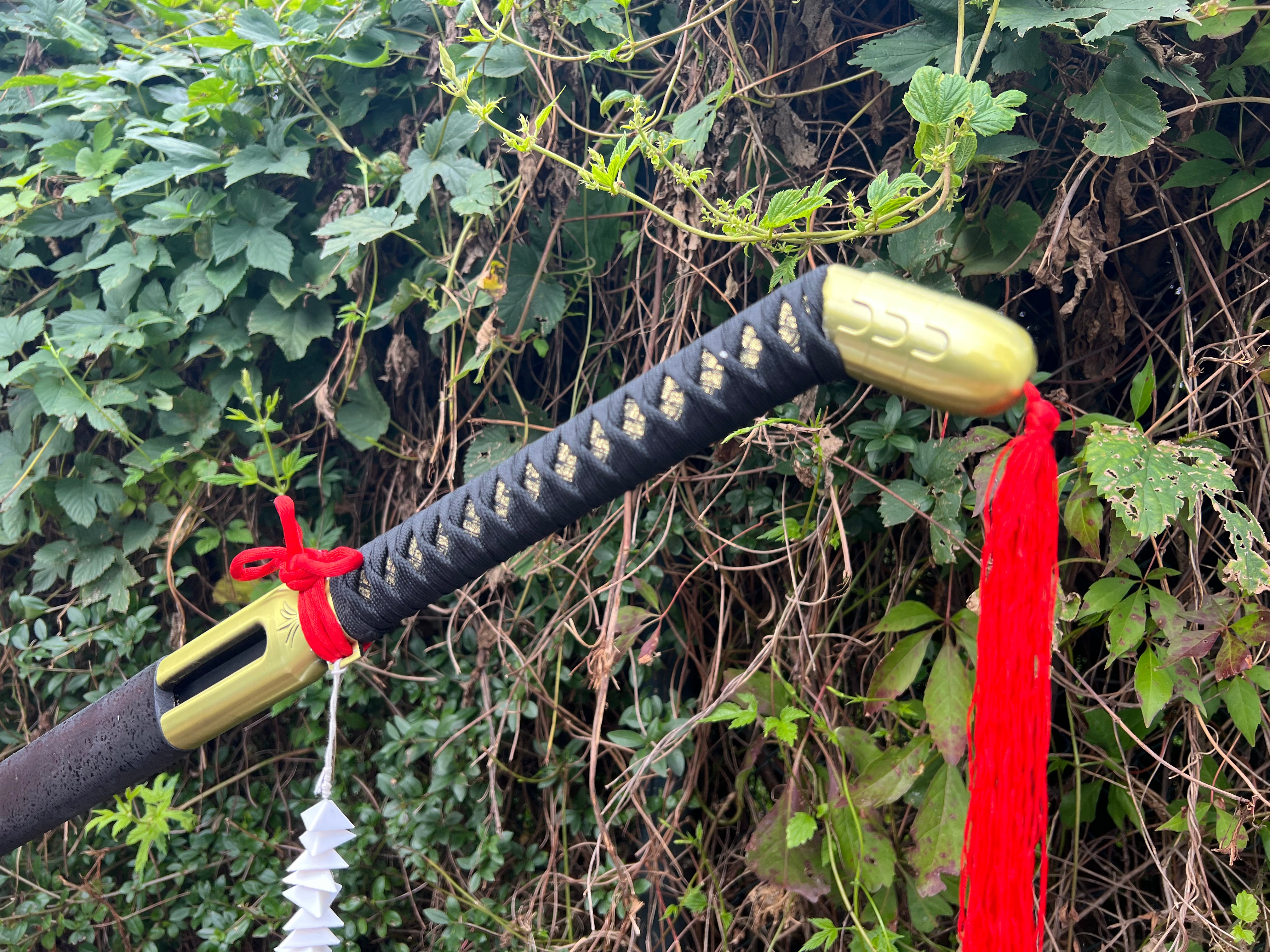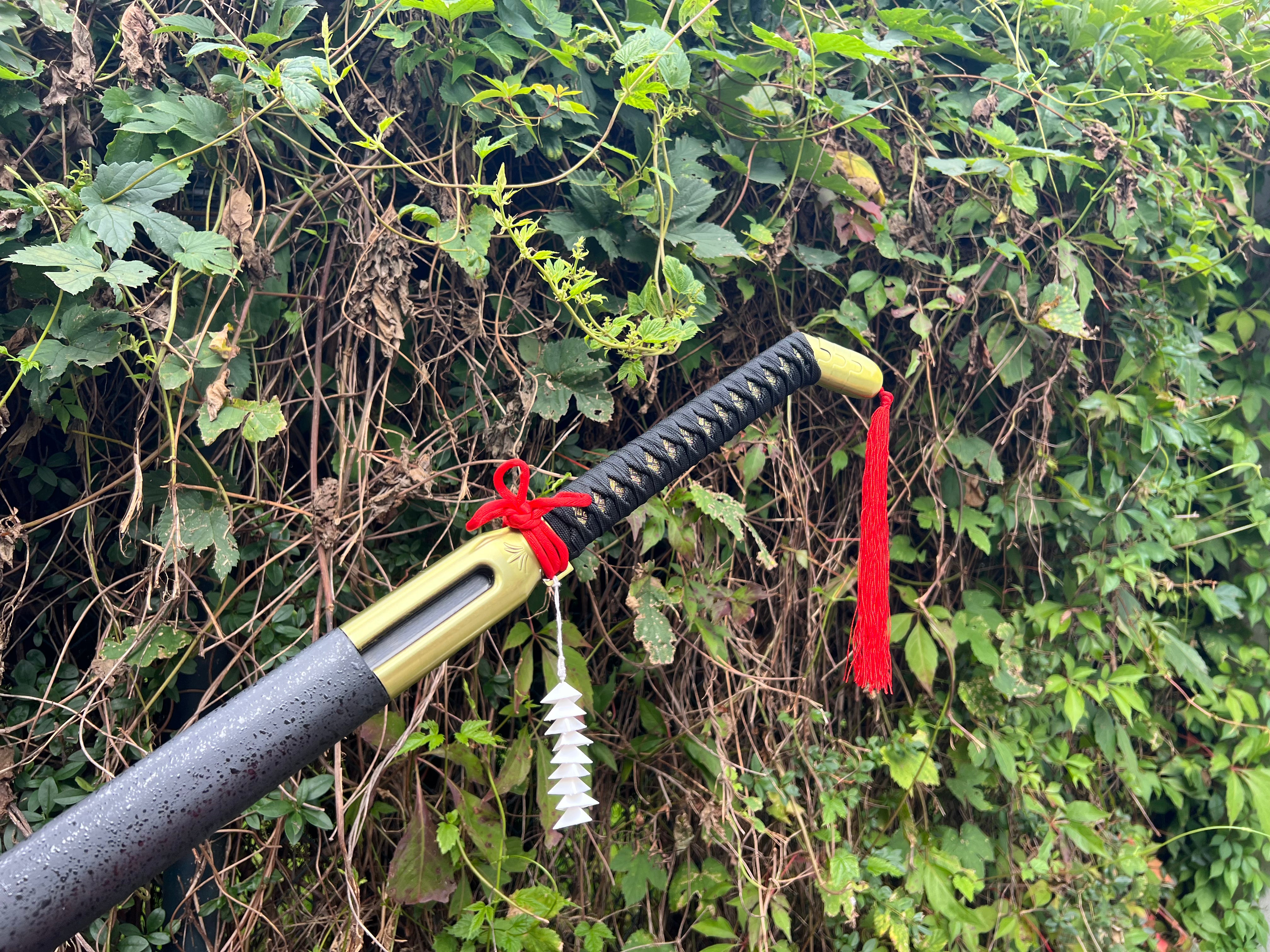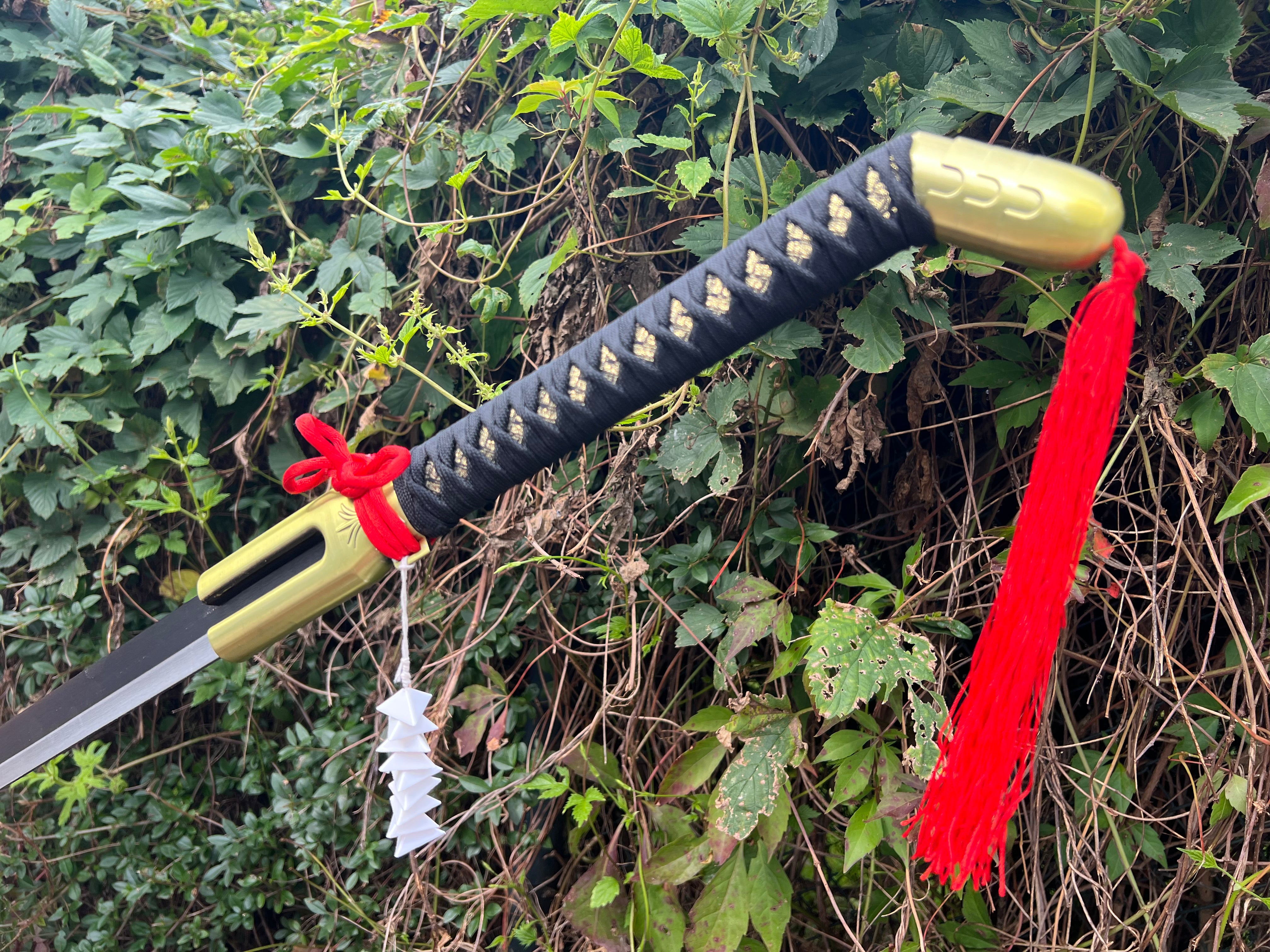 Benihime Sword-Bleach (Pre-order)
---

The Benihime Sword is an impressive tribute to the iconic sword of Kisuke Urahara from the popular anime series Bleach. For fans of the series, this sword is a way to experience the fascination of the Bleach universe up close.

** Main Features: **

-** Imaginative Inspired: ** The design of the Benihime Sword is directly inspired by the sword of Kisuke Urahara from the Bleach anime series, giving it an unmistakable aesthetic.

-** High quality materials: ** The sword combines metal and Cordura to ensure both an impressive look and longevity.

** Technical Details:**

-Total length: 110 cm
-Blade length: 73 cm

** For collectors and anime enthusiasts: **

The Benihime sword is not only a work of art, but also a symbol of passion for anime. It is an indispensable piece for Bleach fans and collectors.

** An adventure in your hand: **

Whether you're a loyal follower of Bleach or simply wowed by imaginative swords, the Benihime Sword offers the chance to bring a piece of the Bleach universe into your home.

** Follow in Urahara's footsteps: **

Order your own Benihime Sword and immerse yourself in the exciting world of Bleach, which is marked by adventures, secrets and strong characters.