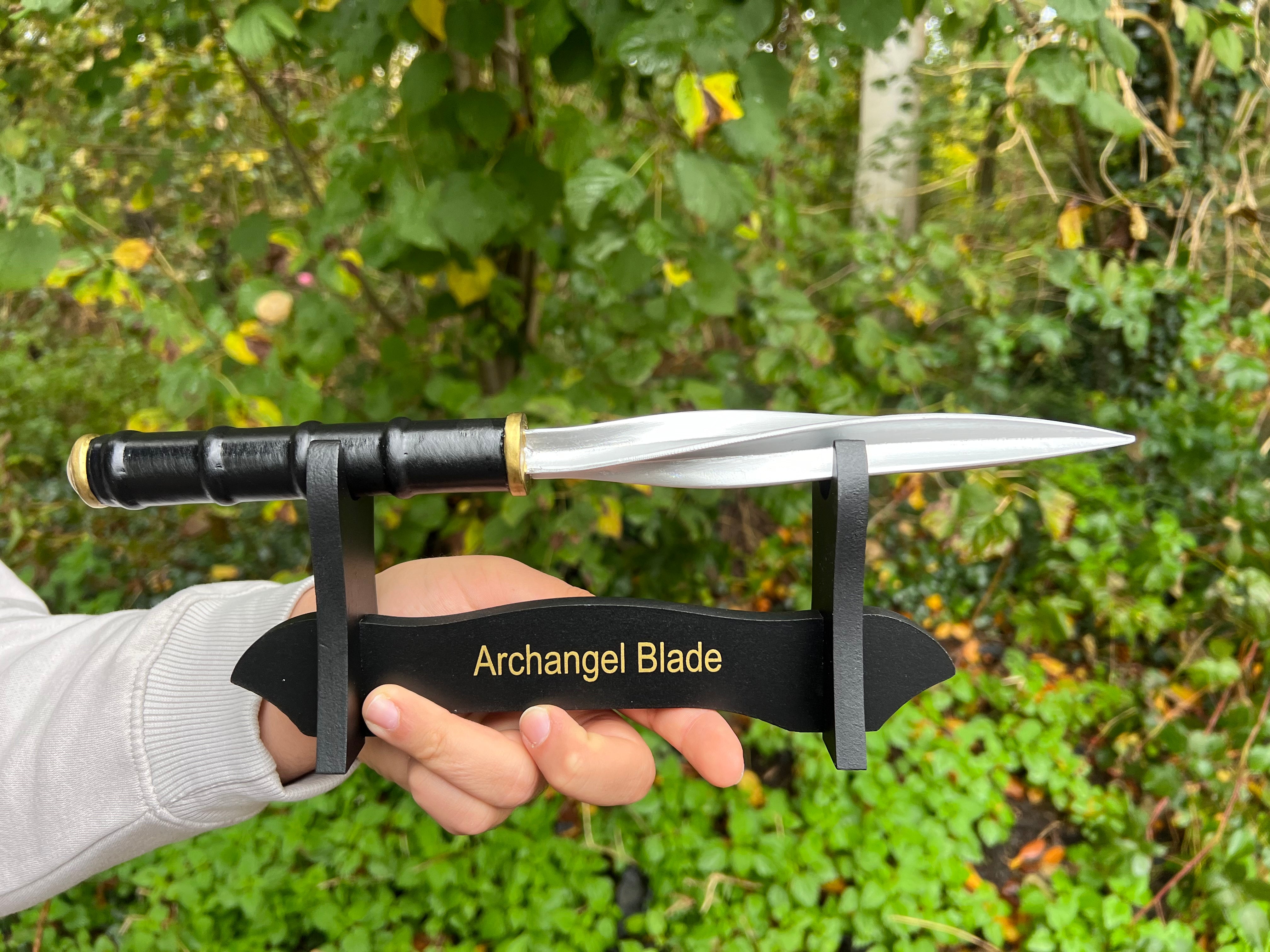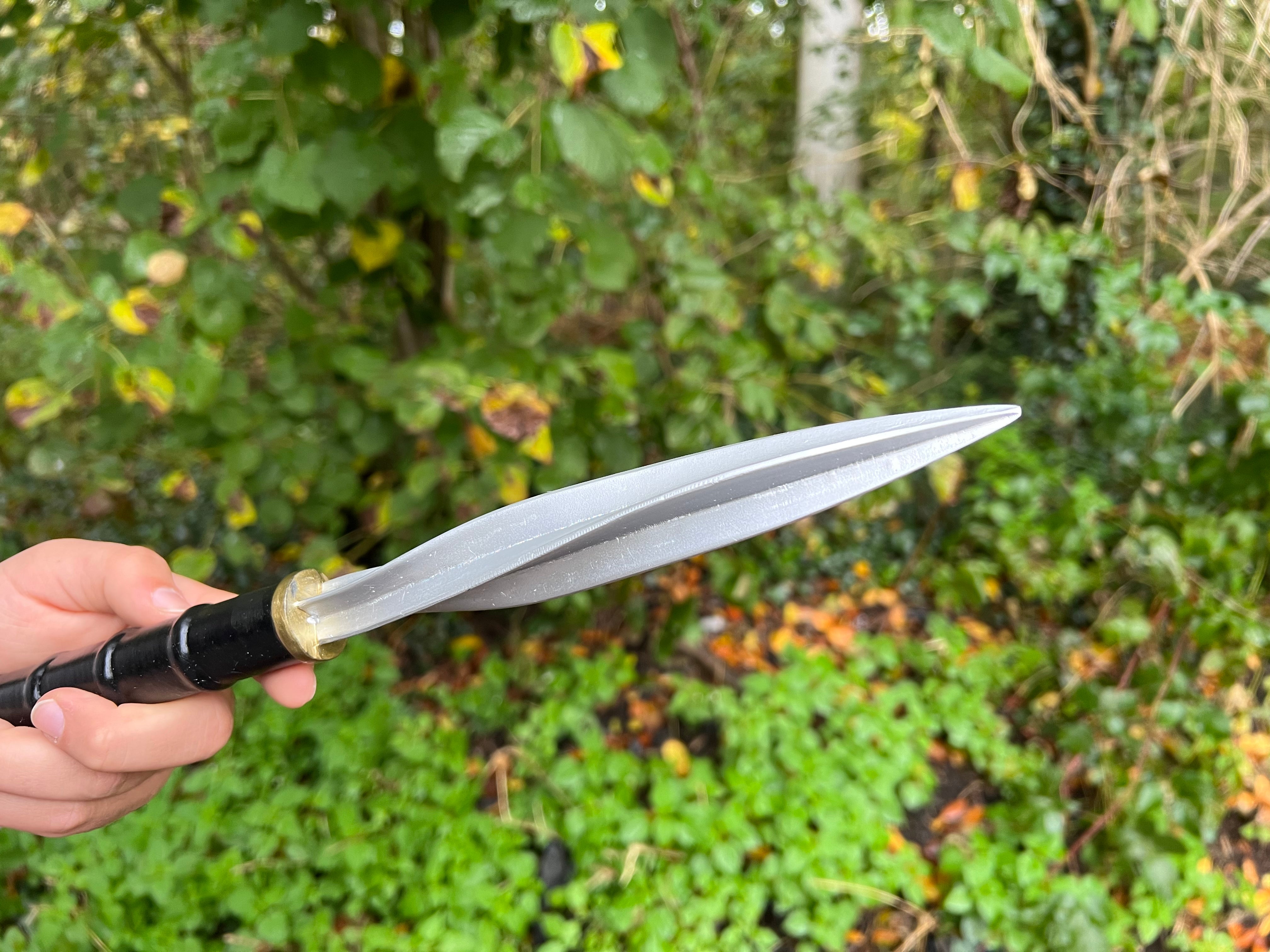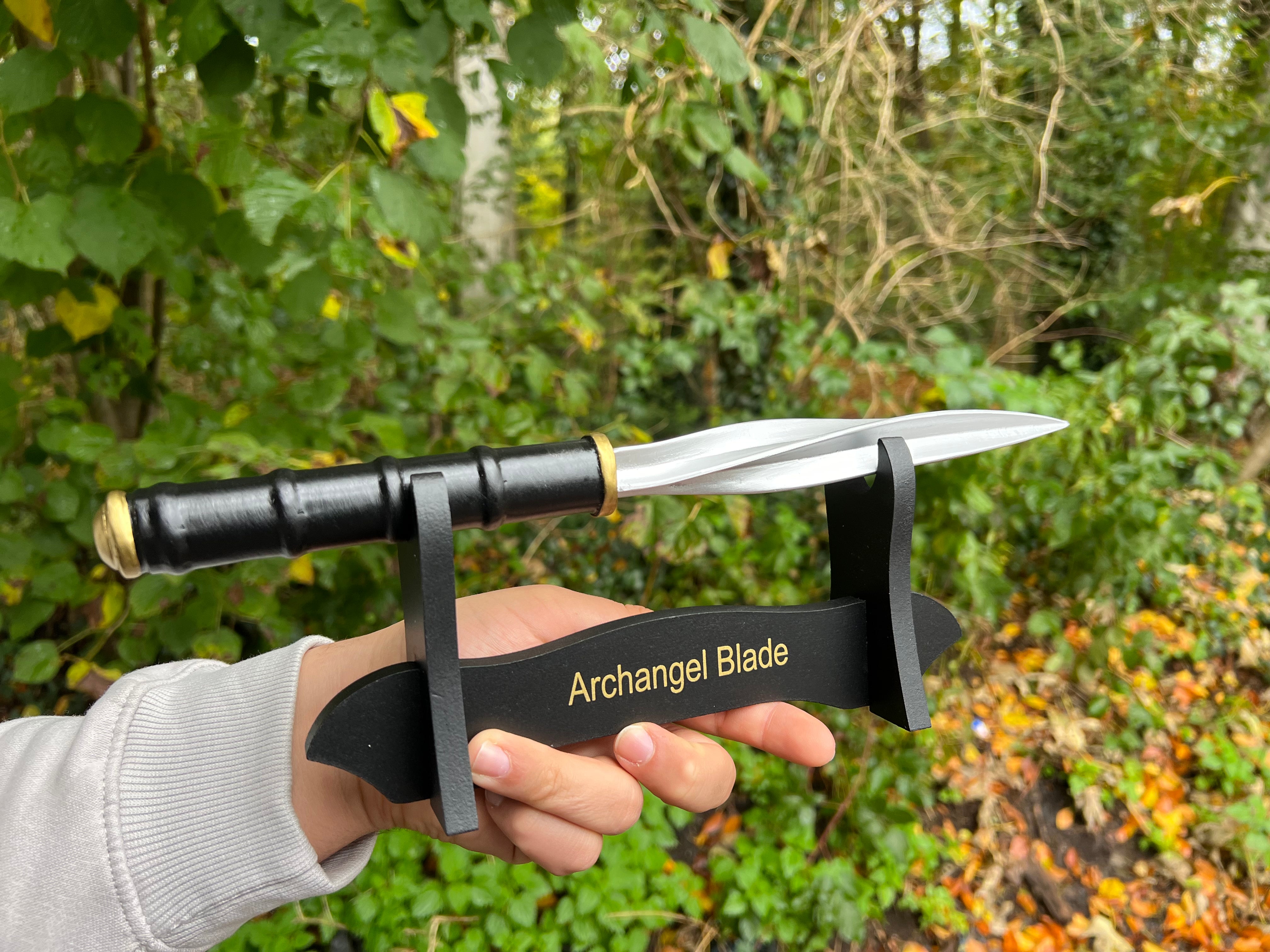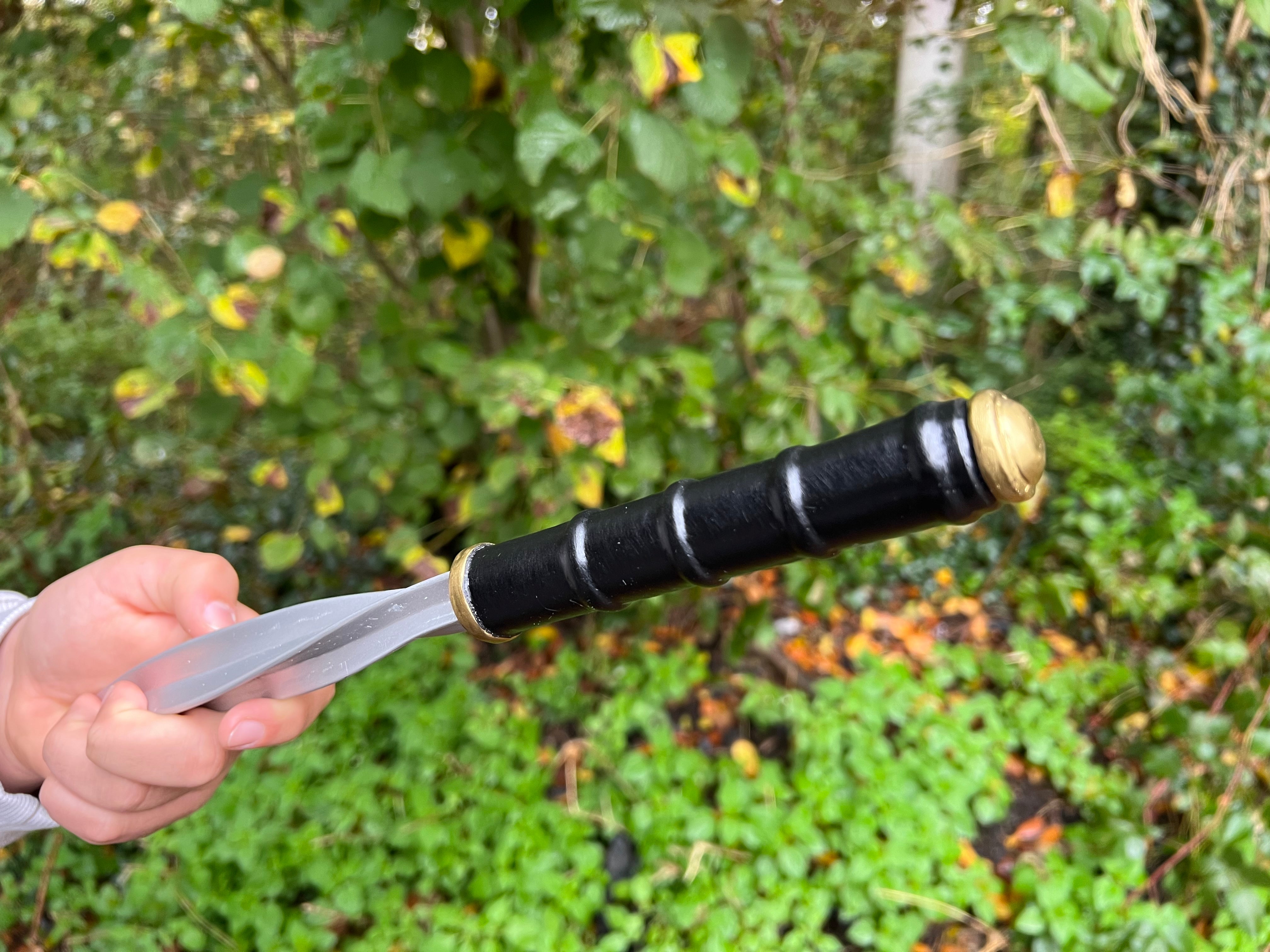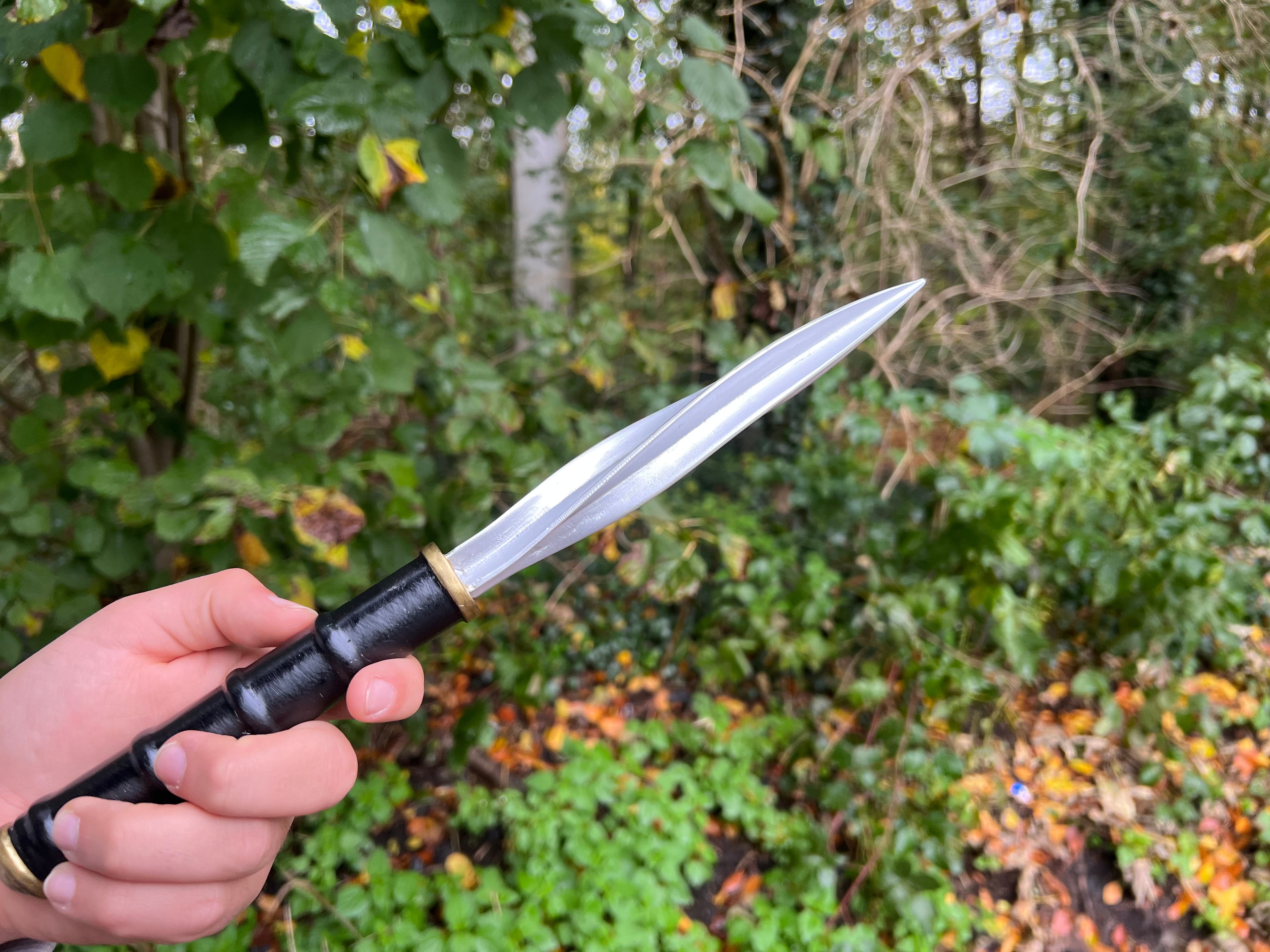 Archangel Blade - Supernatural with wooden table stand
---
Learn the magic of the TV series Supernatural up close with the fantasy dagger "Archangel Blade", a careful replica of the famous angel gun prop. This dagger is the must-have for all followers and lovers of the series and blends seamlessly into any collection or cosplay wardrobe.
The blade and the handle of the dagger are made of robust plastic, which not only ensures safe handling, but also ensures impressive attention to detail. With a blade length of 195mm and a total length of 340mm, this replica perfectly represents the mystical aura of the angel's blade.
Included in the delivery is an elegant wooden table stand, which perfects the presentation of this unique piece and makes it an eye-catcher in every room. The dagger's total weight of just 135g makes it the ideal companion for fairs, conventions, or simply as an eye-catching decoration.