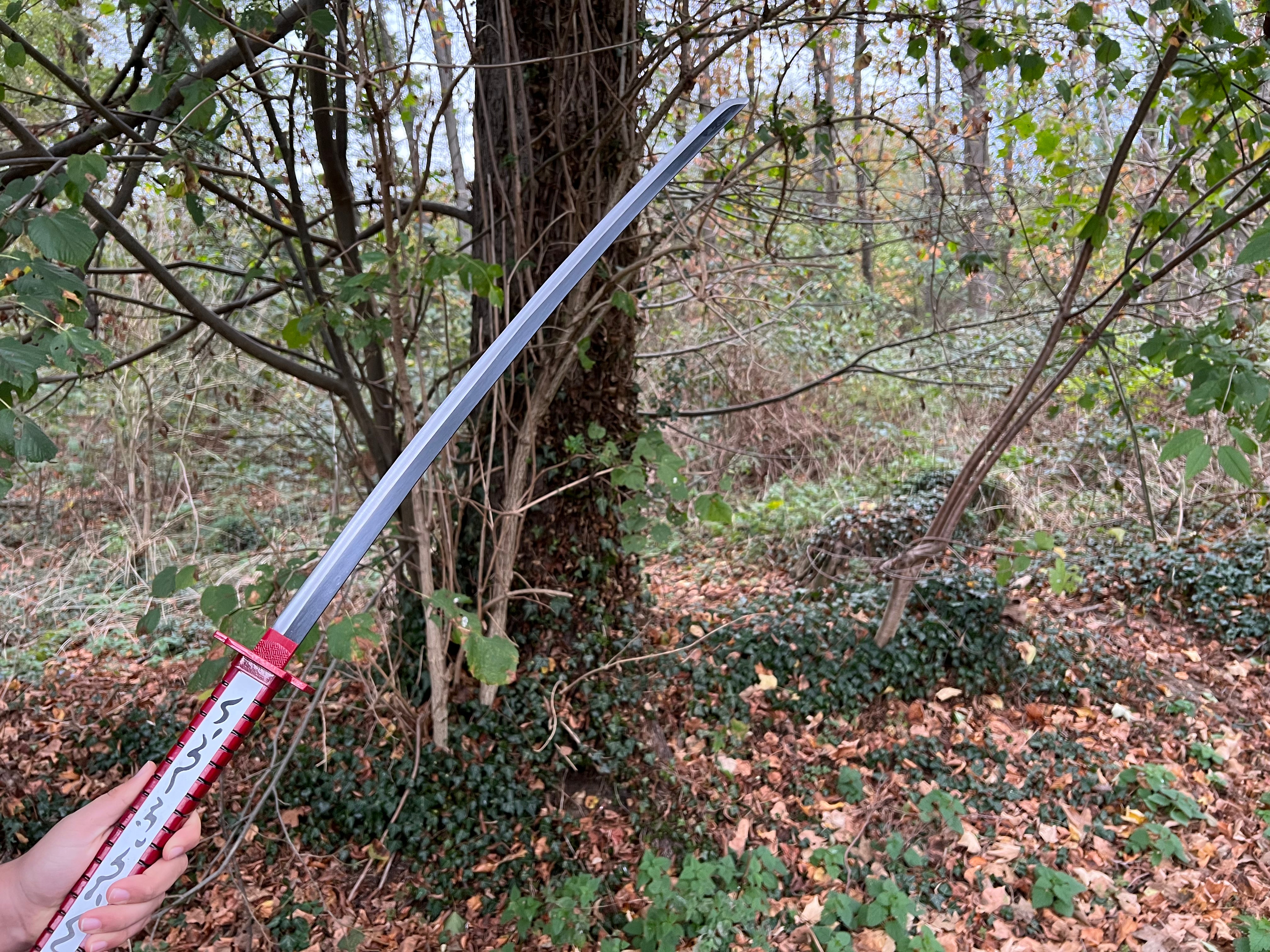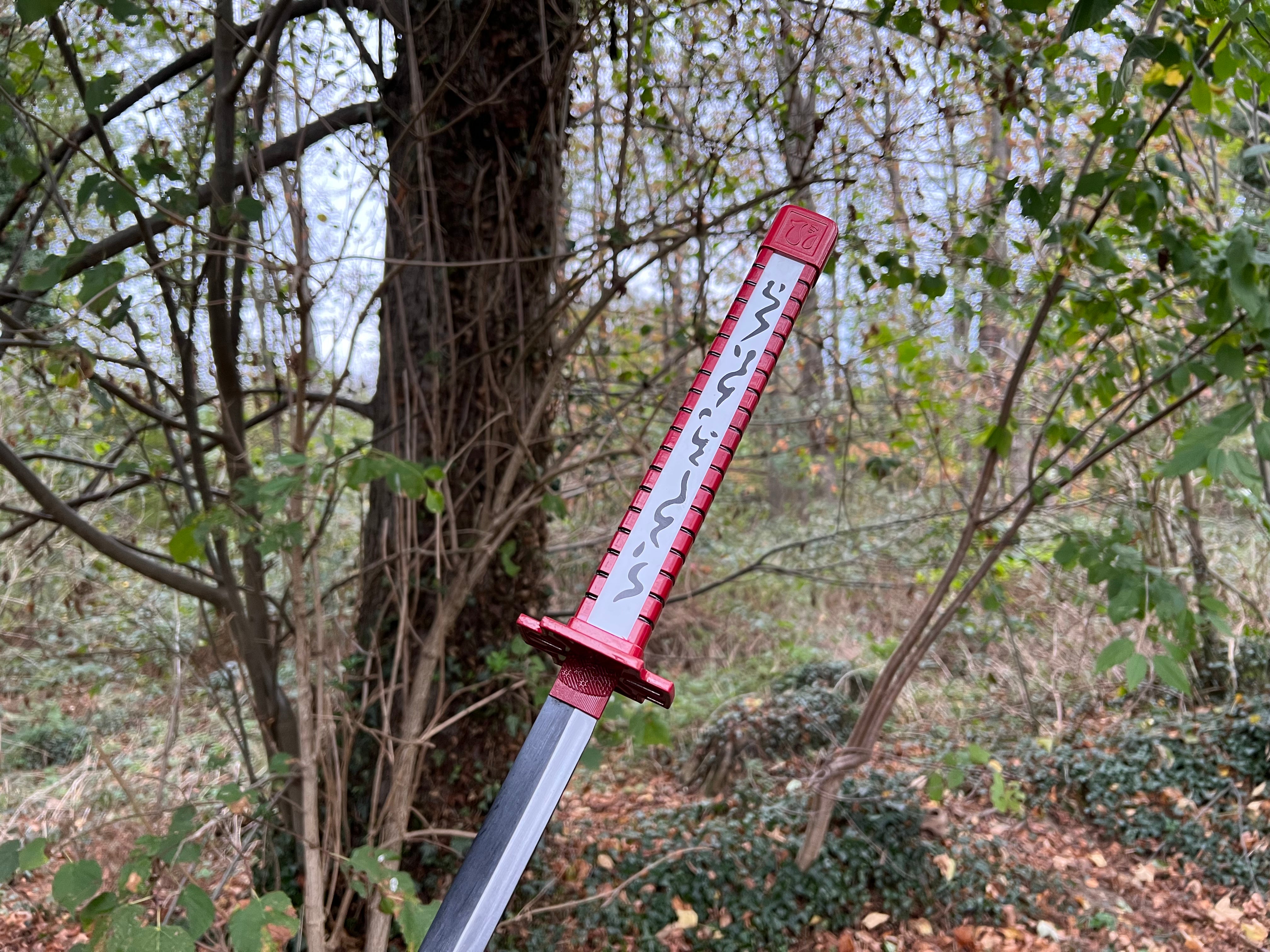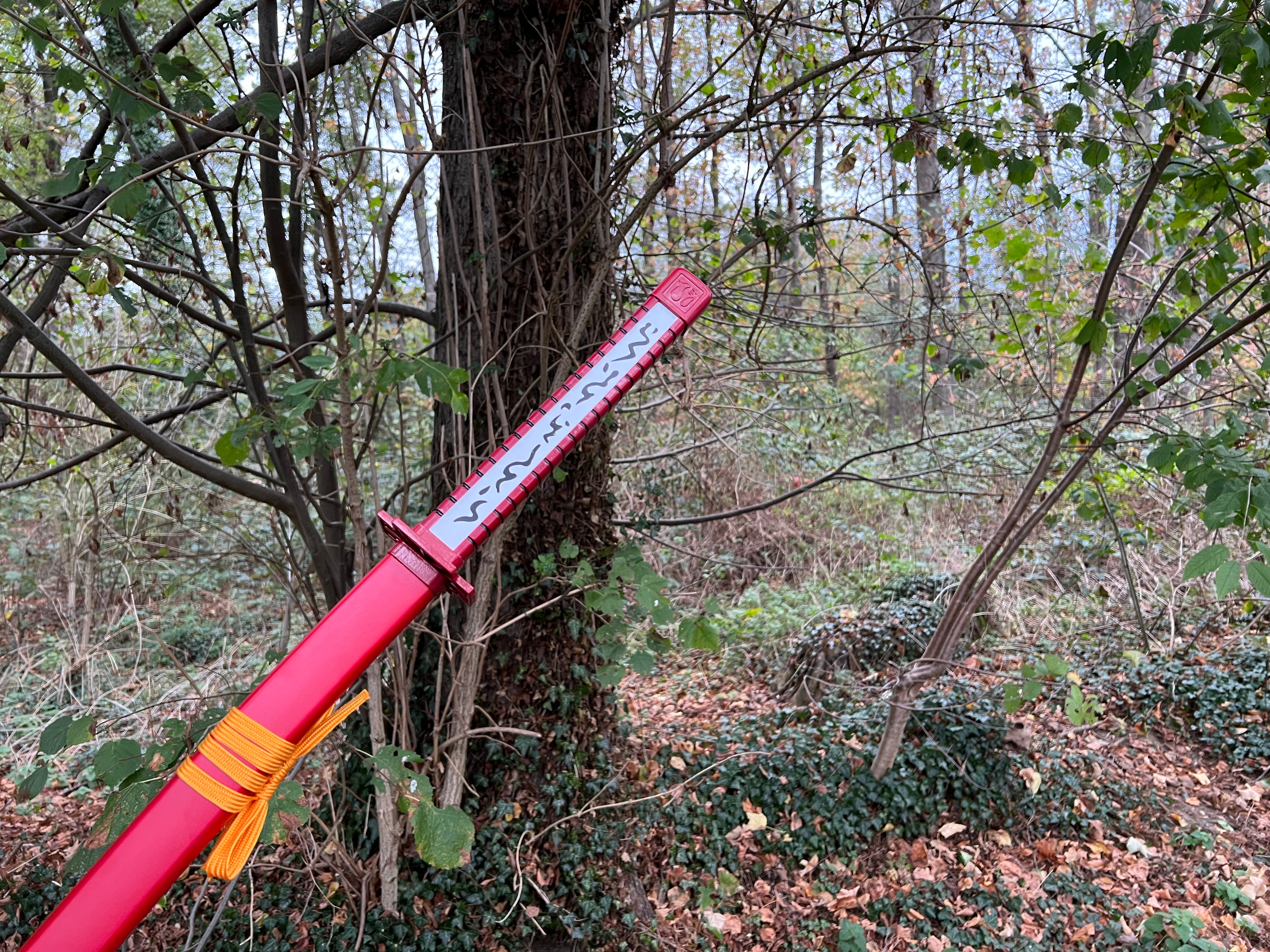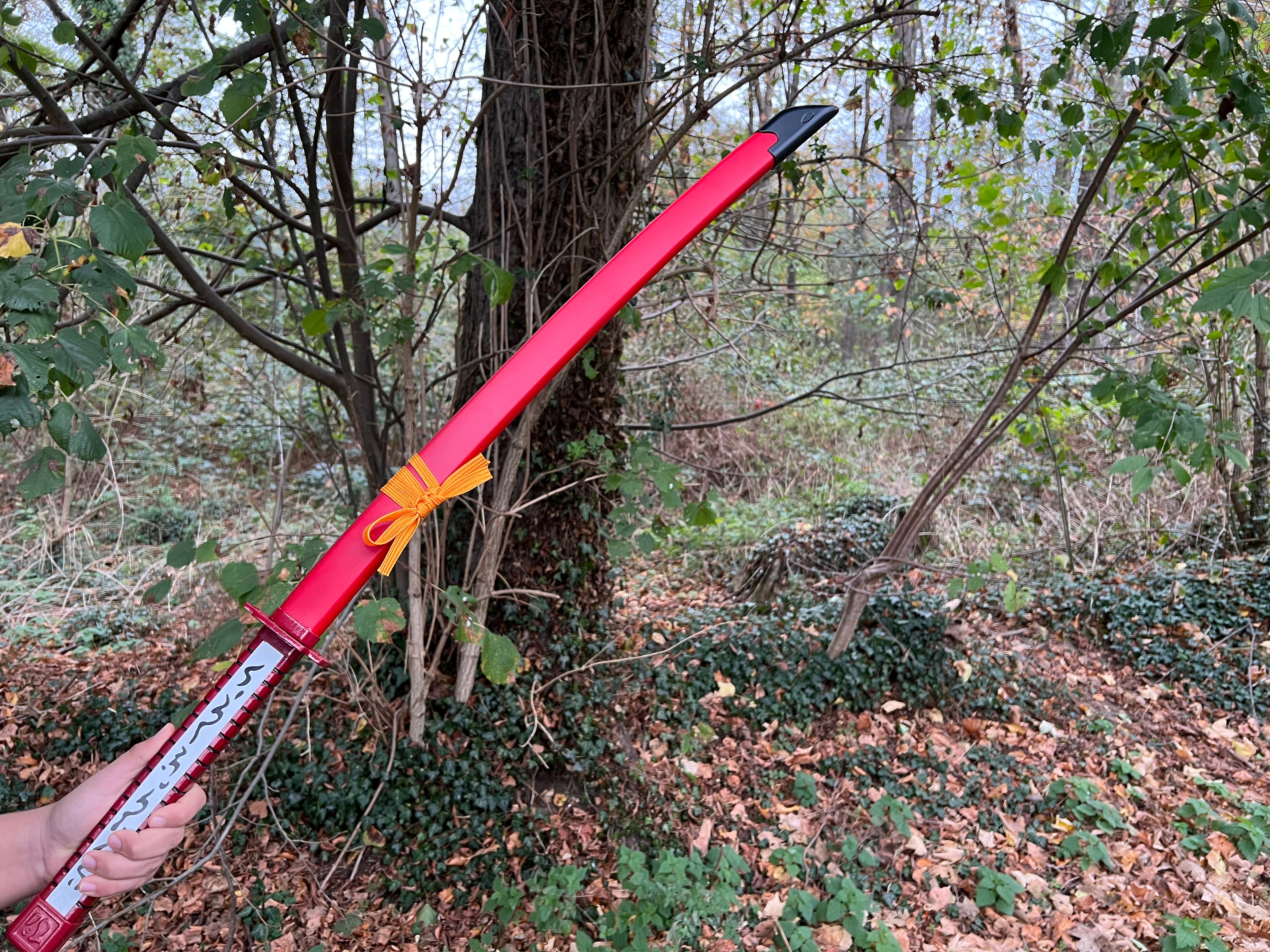 Akame Murasame Katana - Akame Ga Kill (Pre-Order)
---
The Katana Murasame from Akame Ga Kill. Akame is one of the main protagonists of the series and is in possession of the Imperial Weapon Murasame. The Imperial Weapons are among the most powerful weapons in the world. Akame is also one of the assassins Night Raid.
The total length of the katana is 103cm
The blade length of the katana is 68cm
The katana has a handle with a length of 23cm
The weight of the katana is 1kg
The blade is silver and has a black shading
The material of the blade is high quality carbon steel
A hardwood sheath is also included
The katana is only suitable for decoration and not for use. It is a replica from the anime Akame Ga Kill.