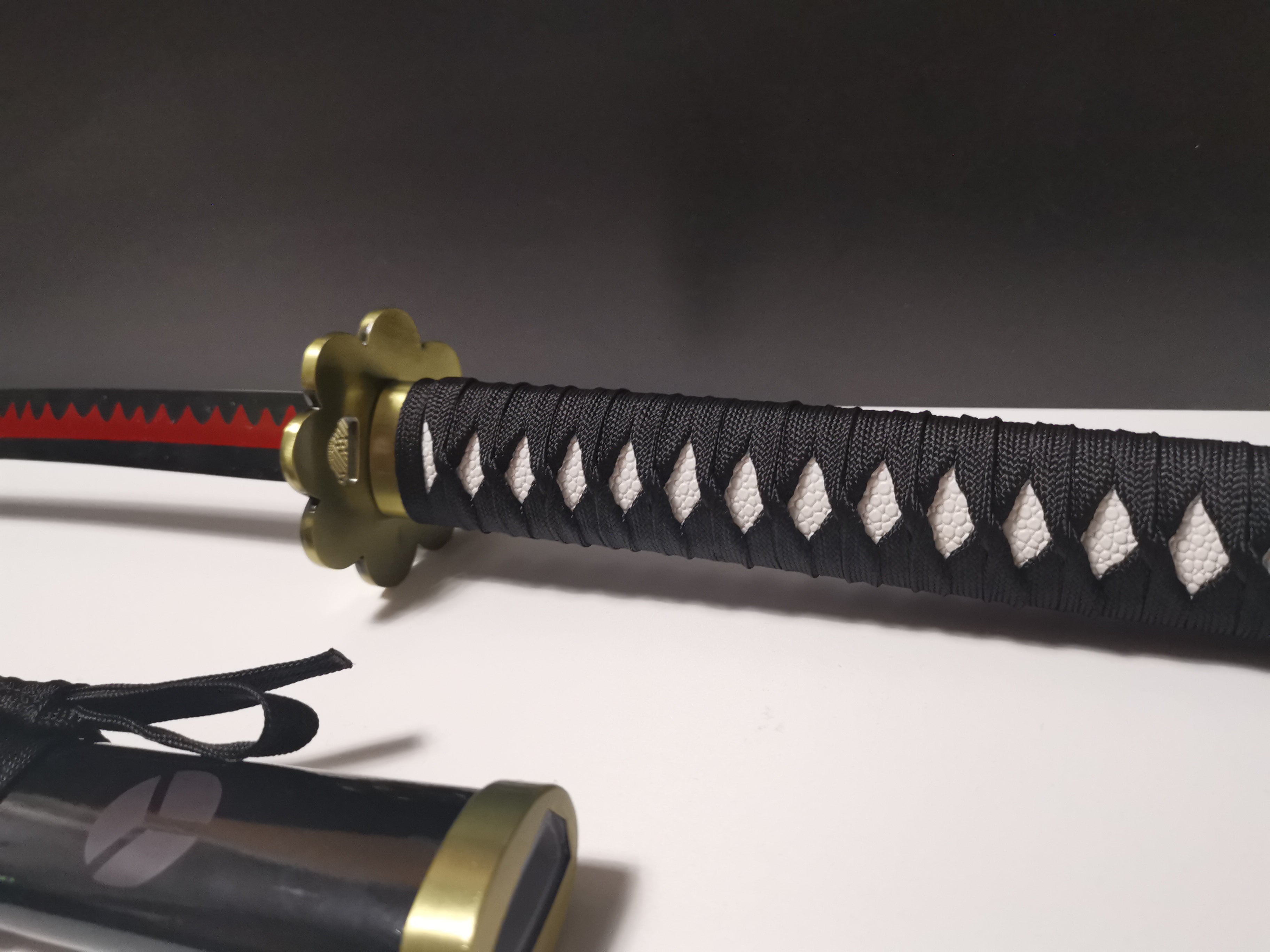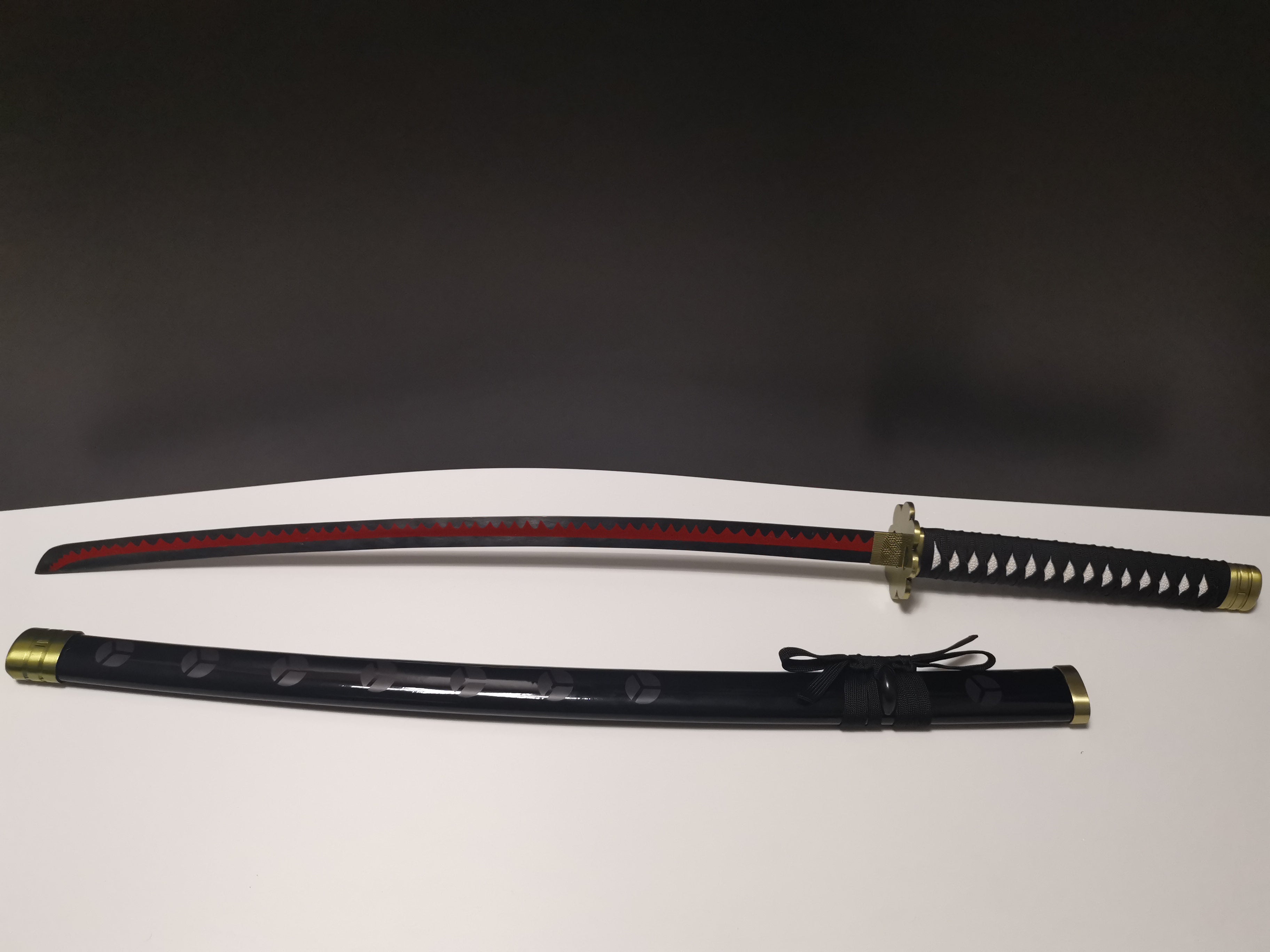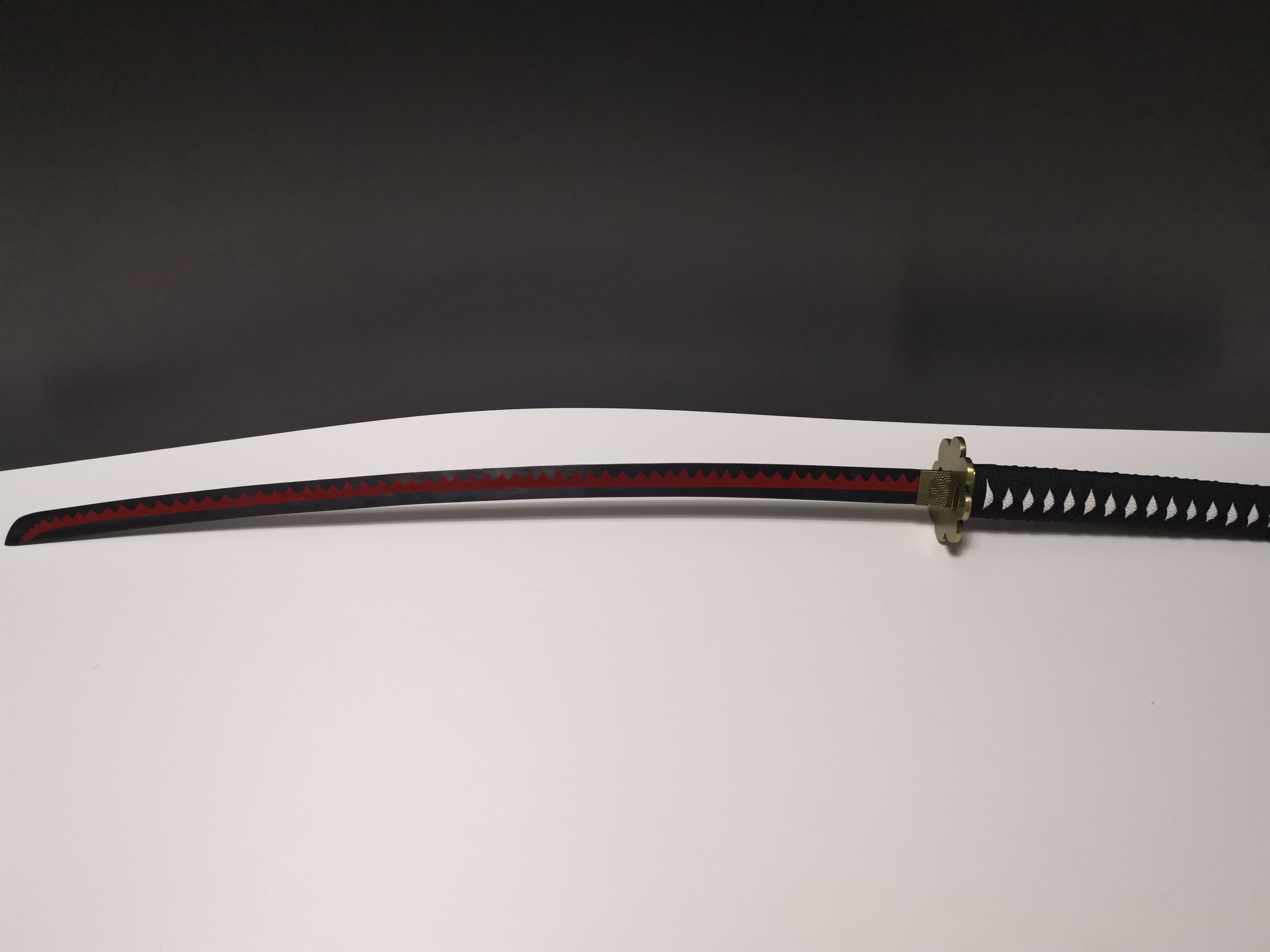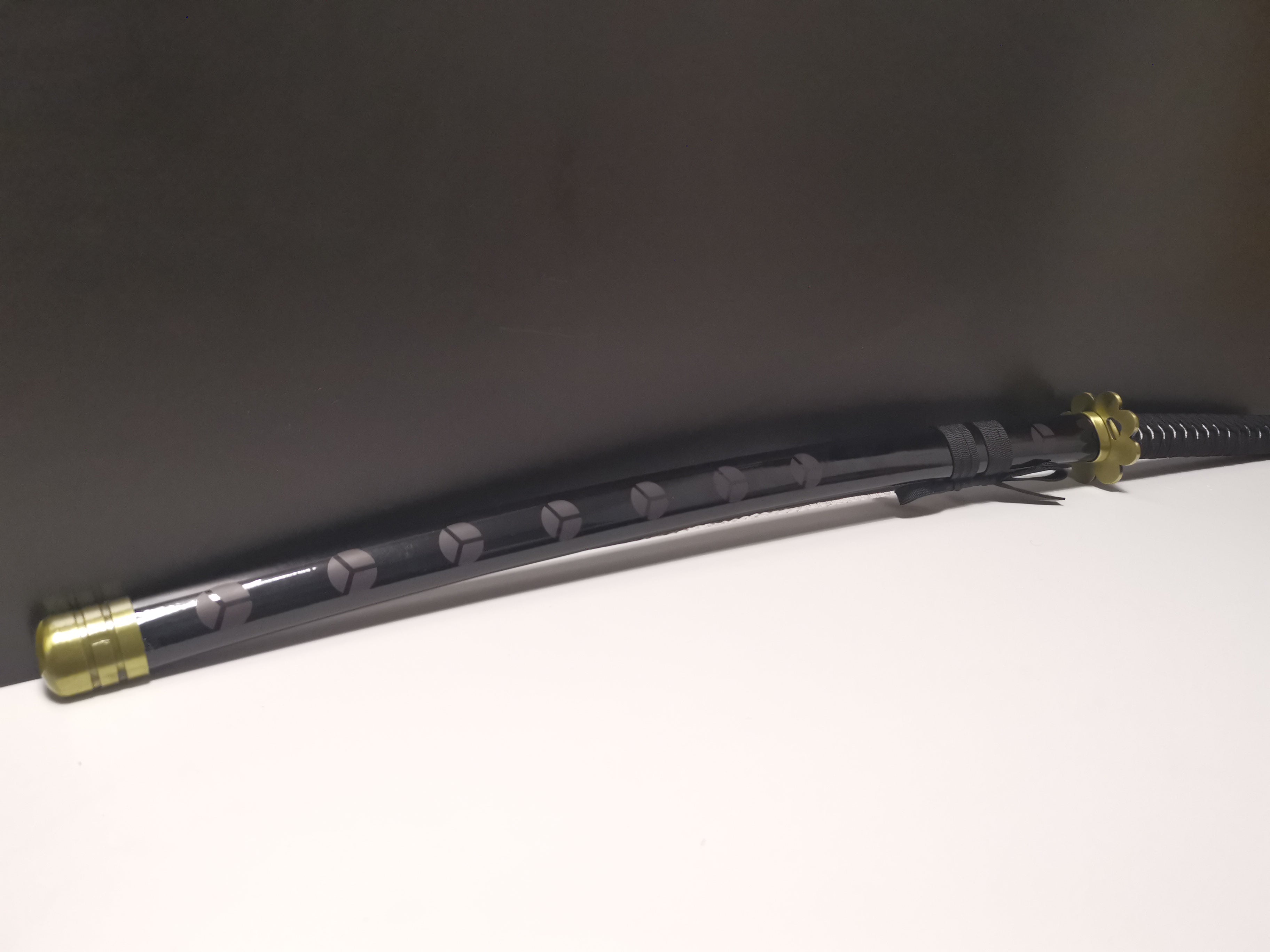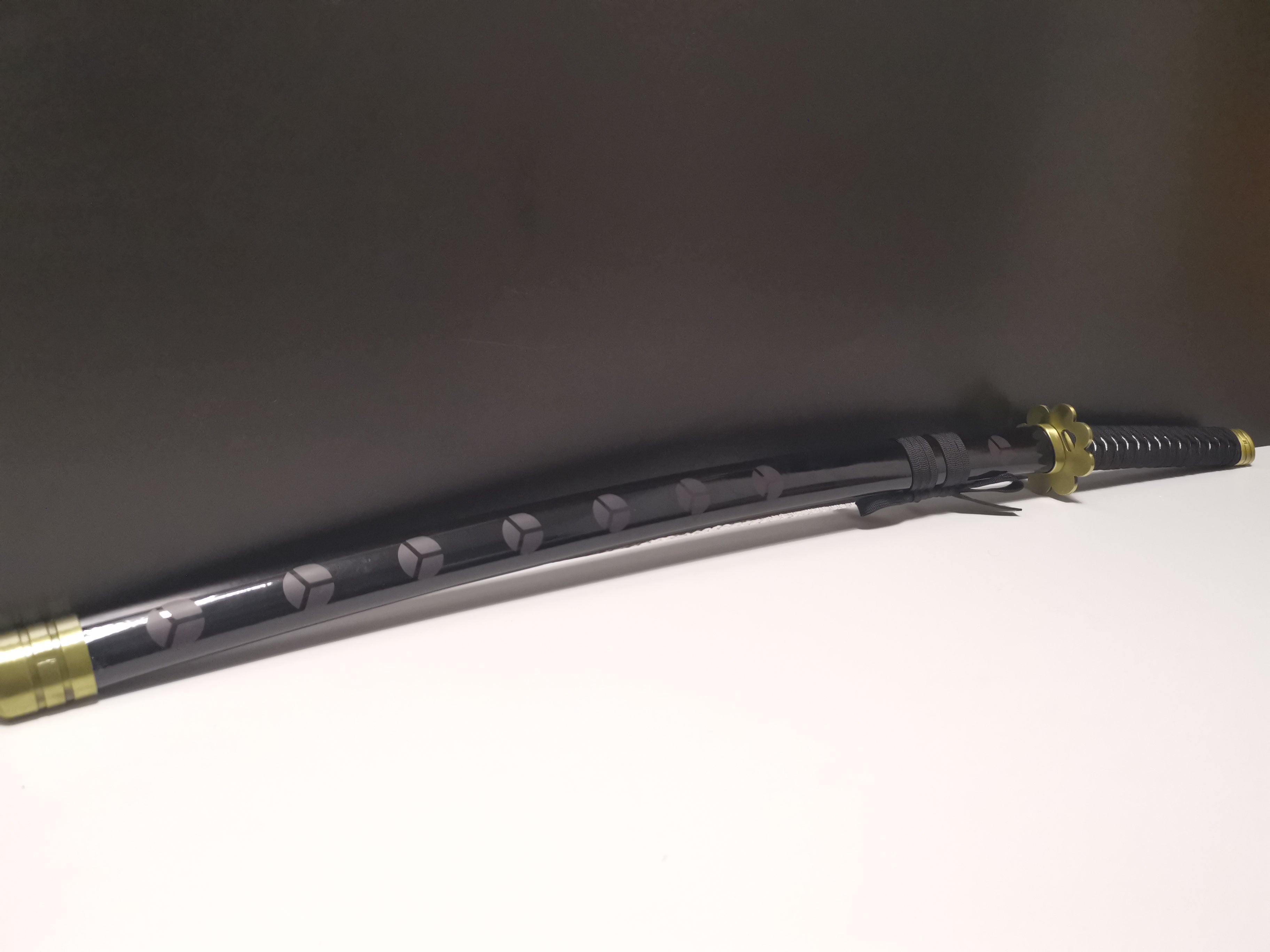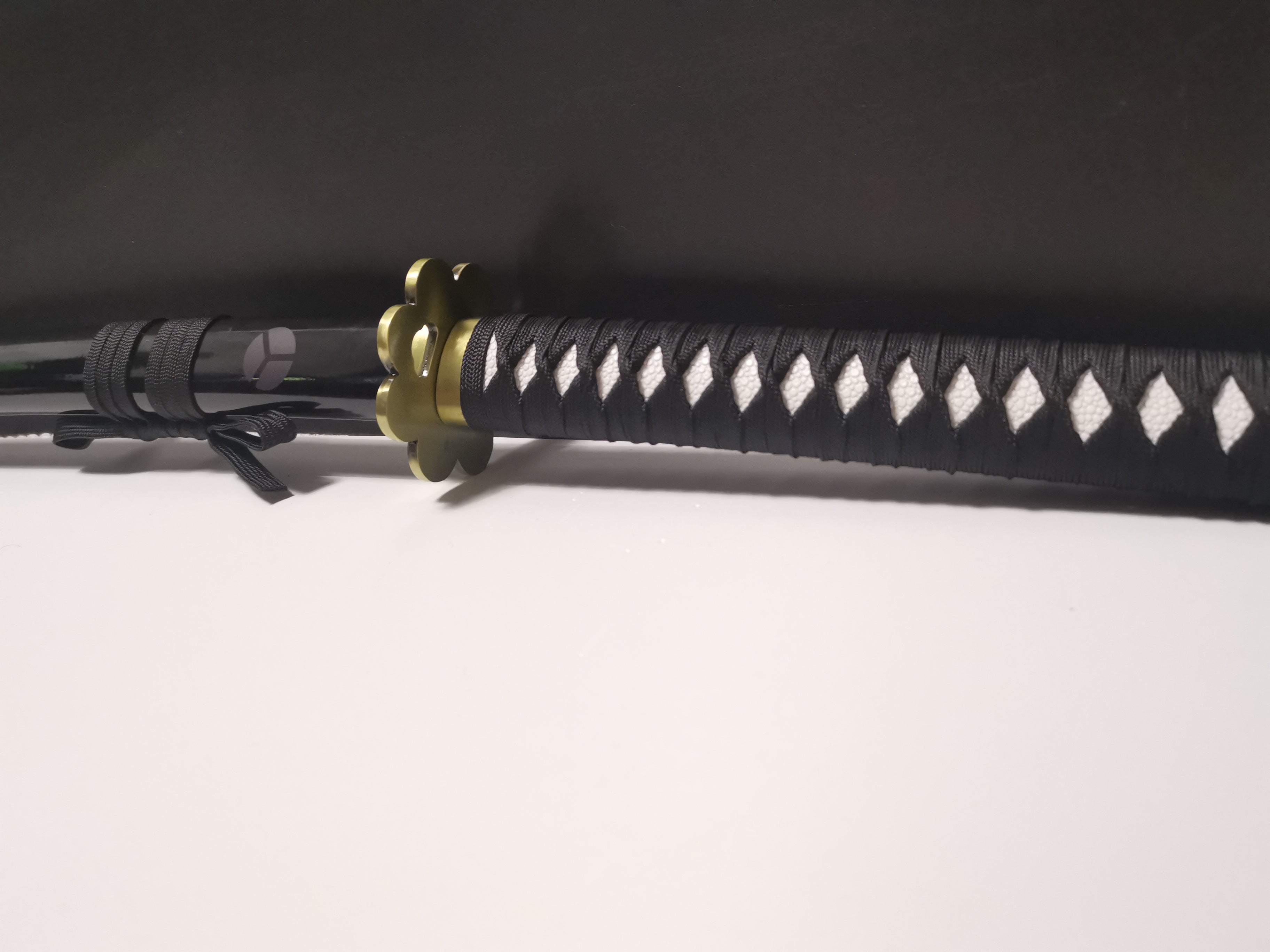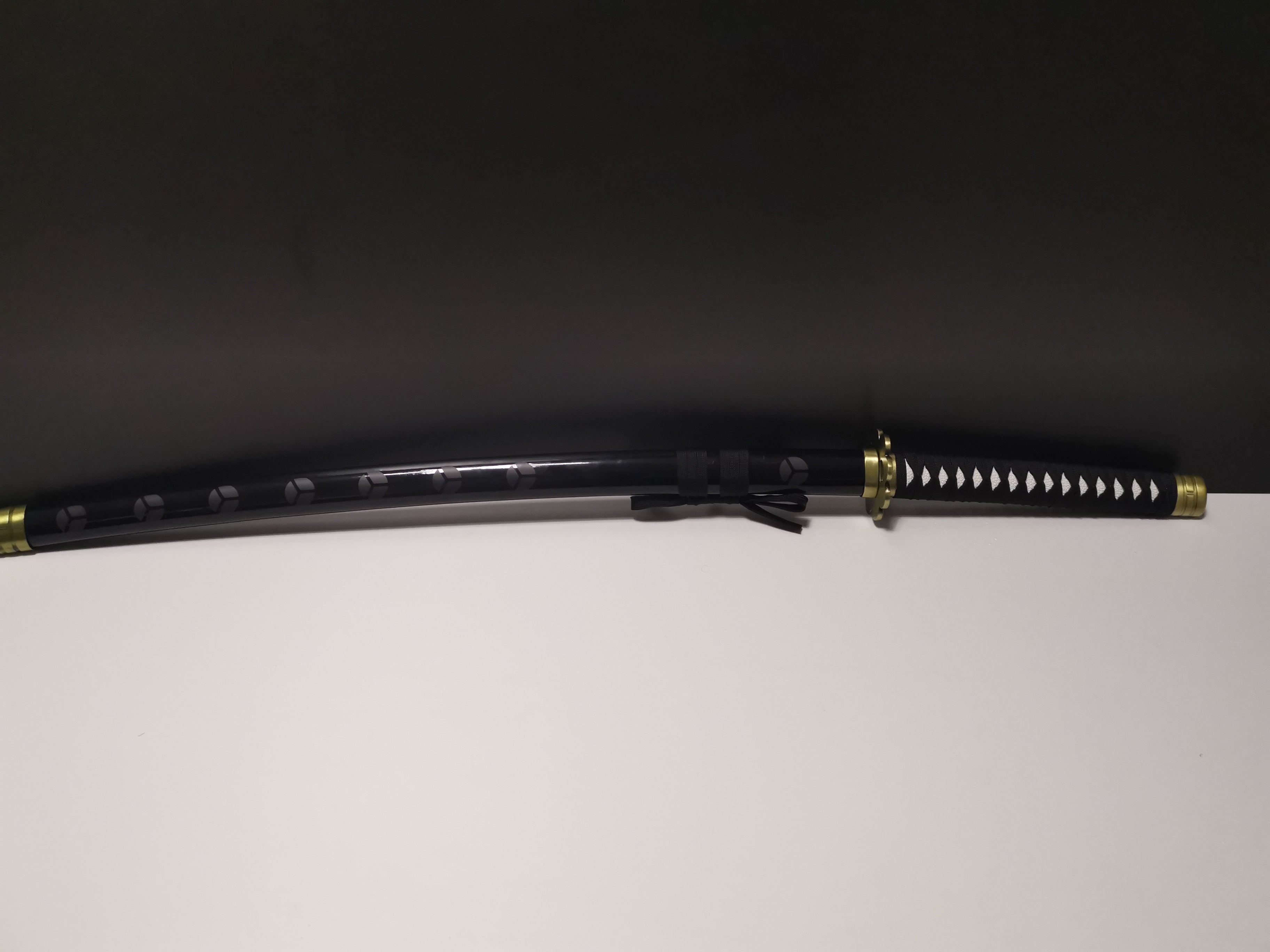 Zoro Shuusui Katana - One Piece (pre-order)
---
The Shusui Katana of Zoro from One Piece is a rare and powerful weapon used by the famous swordsman Zoro. Famed for its sharpness and unmatched cutting ability, it was forged by legendary blacksmith Tenguyama Hitetsu. This Shusui Katana is a true masterpiece and a must have for any One Piece collector and fan. Get your own Zoro Shusui Katana now and become a master of sword arts.


The total length of the katana is 96.5 cm
The blade length of the katana is 68cm 
The katana has a handle with a length of 25cm 
The weight of the katana is 1kg 
The blade is black with red trimmings 
The material of the blade is high quality carbon steel
The handle is made of hardwood and is wrapped in nylon and imitation fish skin.
Also included is a hardwood and black lacquered sheath with brass detailing
The katana is only suitable for decoration and not for use. It is a replica from the anime One Piece.