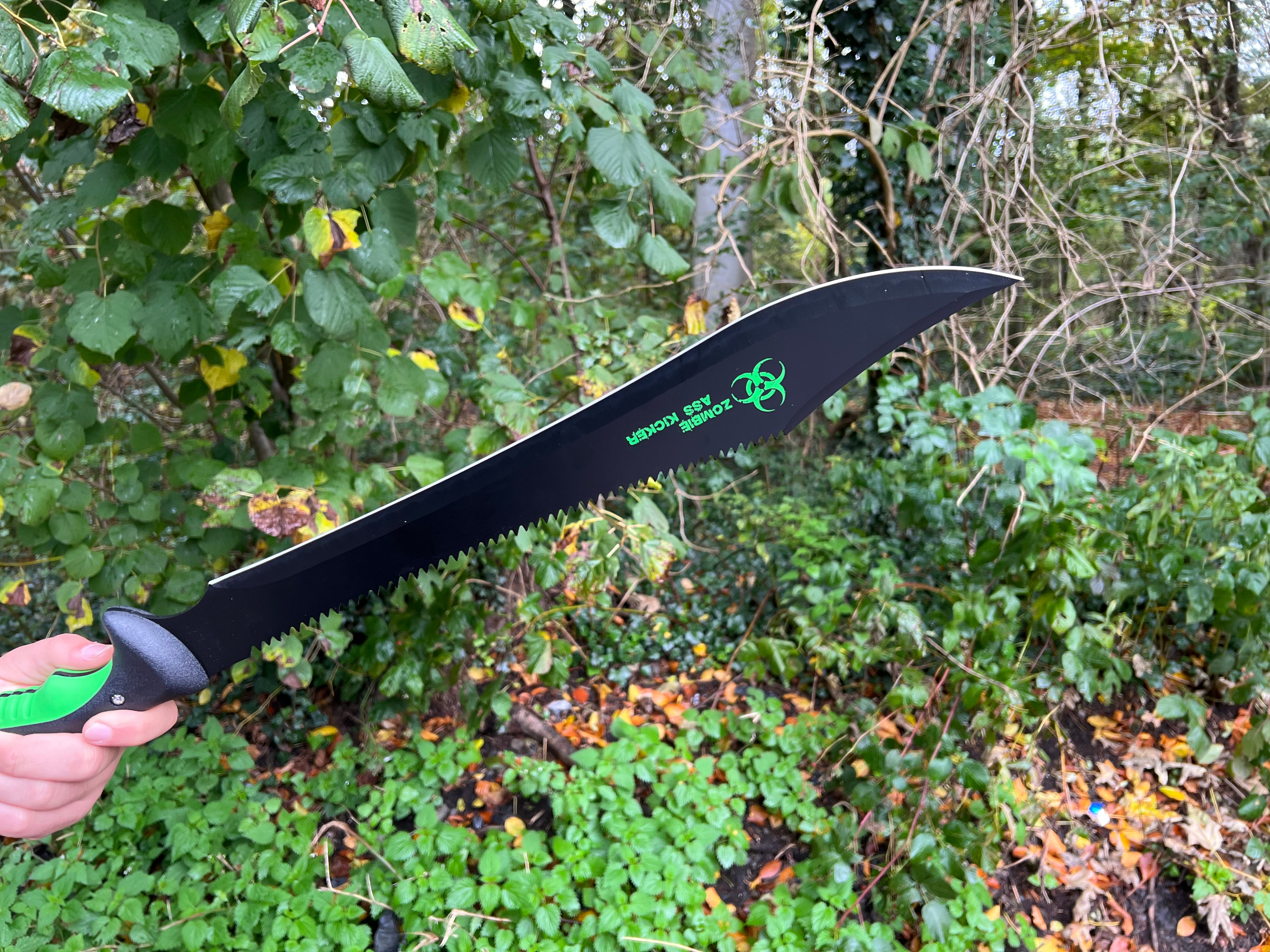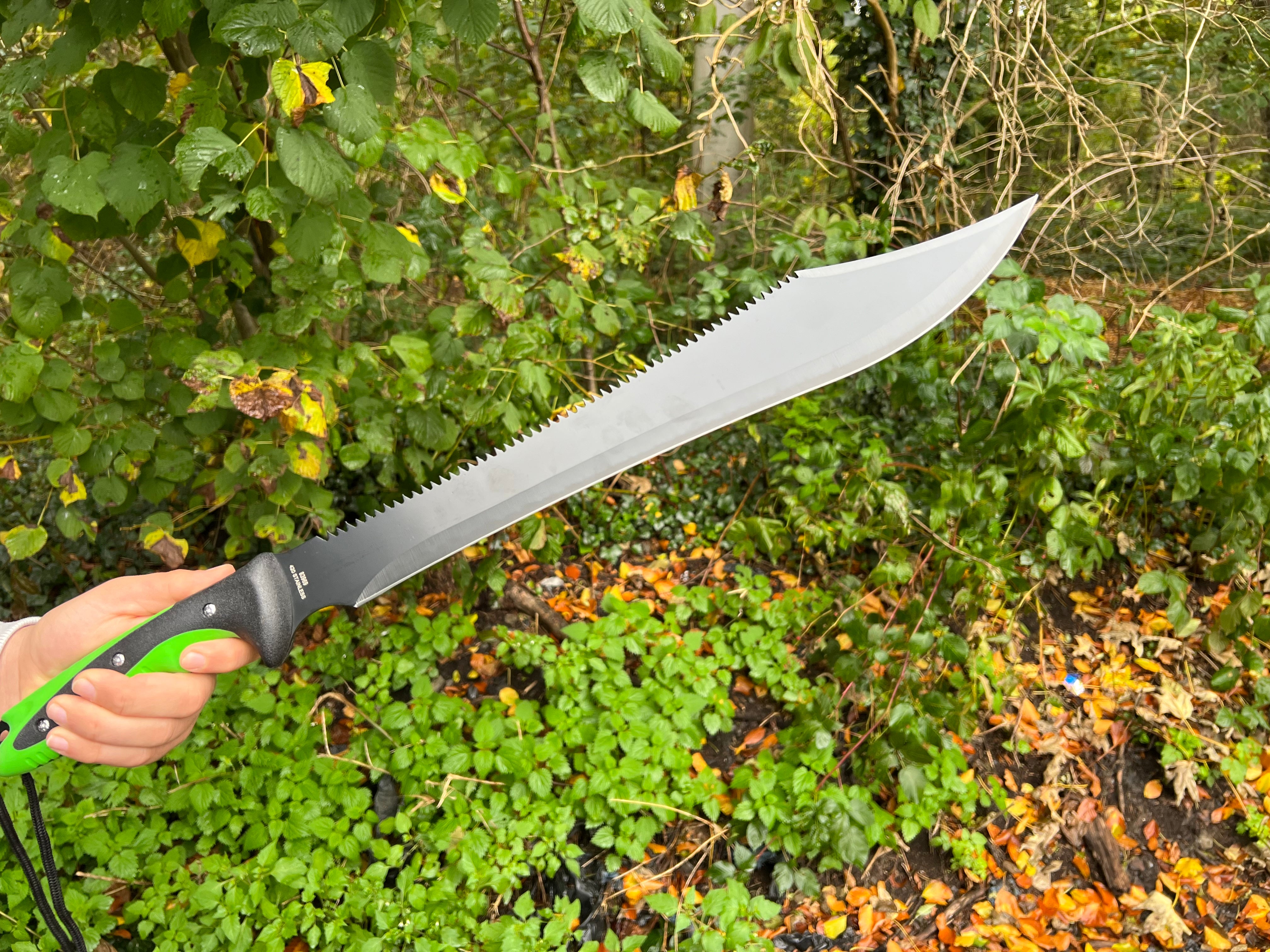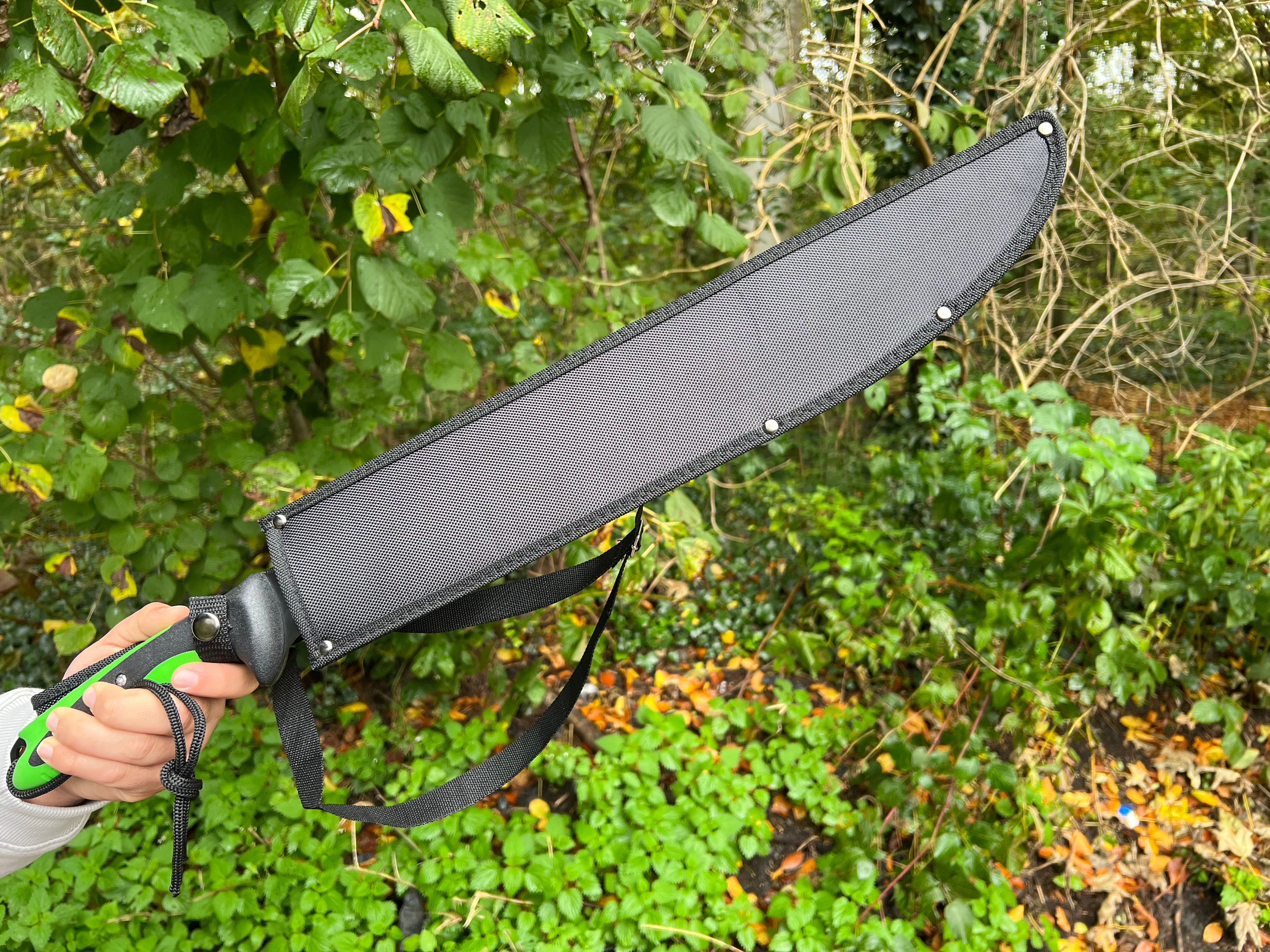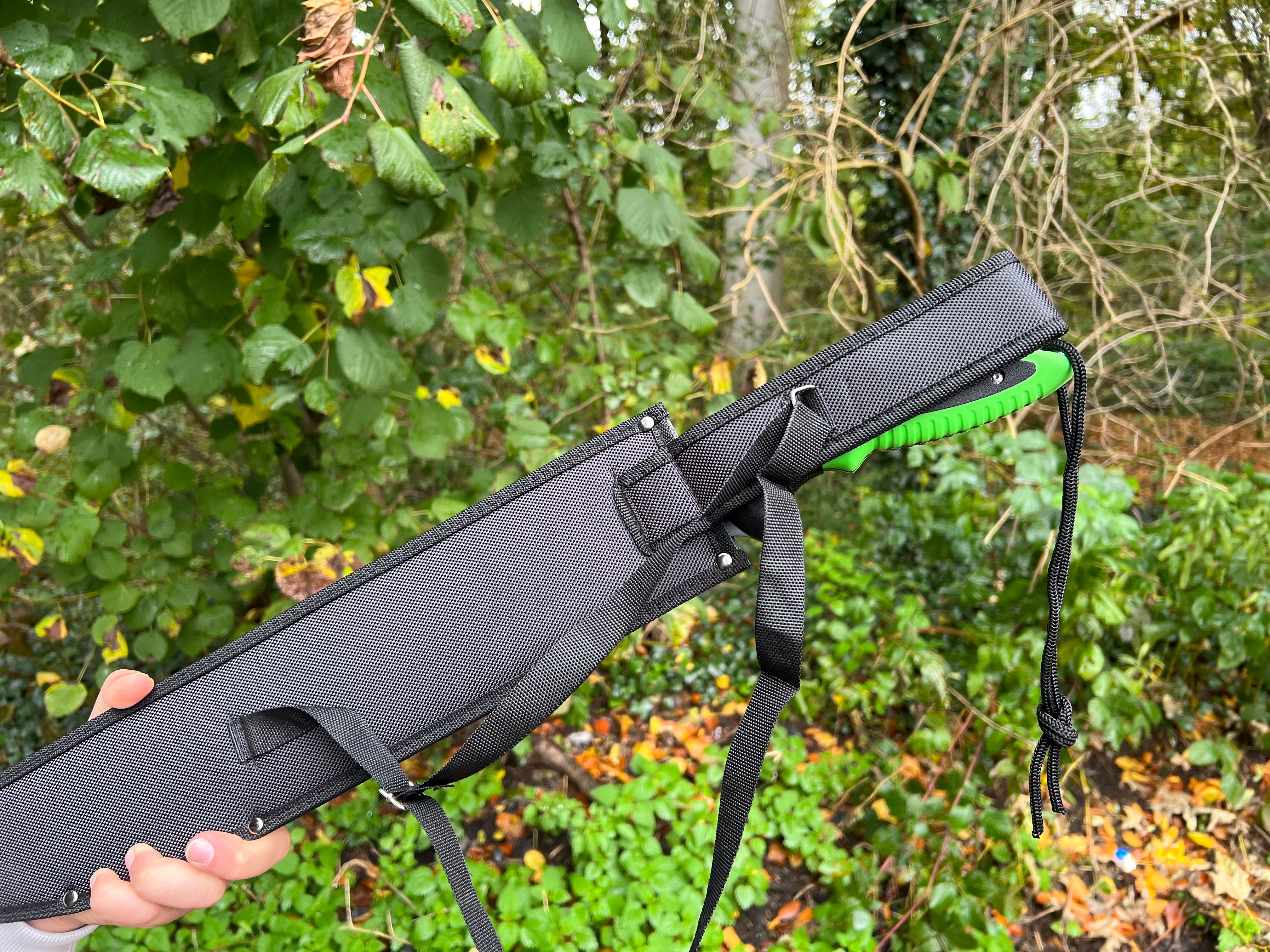 Zombie Dead Machete Sawtooth 420 Stainless Steel Blade Rubberized Handle Mating Including Nylon Sheath
---
Get ready for emergency with the Zombie Dead Machete, a robust and versatile tool specially designed for survival specialists and outdoor adventurers. Whether for the forest excursion or as an essential part of your emergency equipment-this machete is designed for reliability and efficiency.
The 460mm long, black coated blade made of 420 stainless steel is fitted with a saw-toothed finish on the top, giving you a wide range of uses-from precise cuts to cutting through robust materials. The total weight of only 550g ensures fatigue-free work, even for long-term activities.
The screwed-on handle is provided with a zombie-green rubber insert, which not only sets a visual accent, but also ensures optimal grip, even if it is wet and slippery outside. The catch strap attached to the end of the handle provides added safety and prevents the machete from sliding out of your hand.
The Zombie Dead Machete is delivered with a matching nylon sheath that not only offers protection for the blade, but also makes it easier to carry the machete safely. With a total length of 630mm, this tool combines range with handiness, which makes it the perfect companion for any outdoor activity.
Purchase from 18 years of age, please have an age verification at info@mizuyama.de when buying