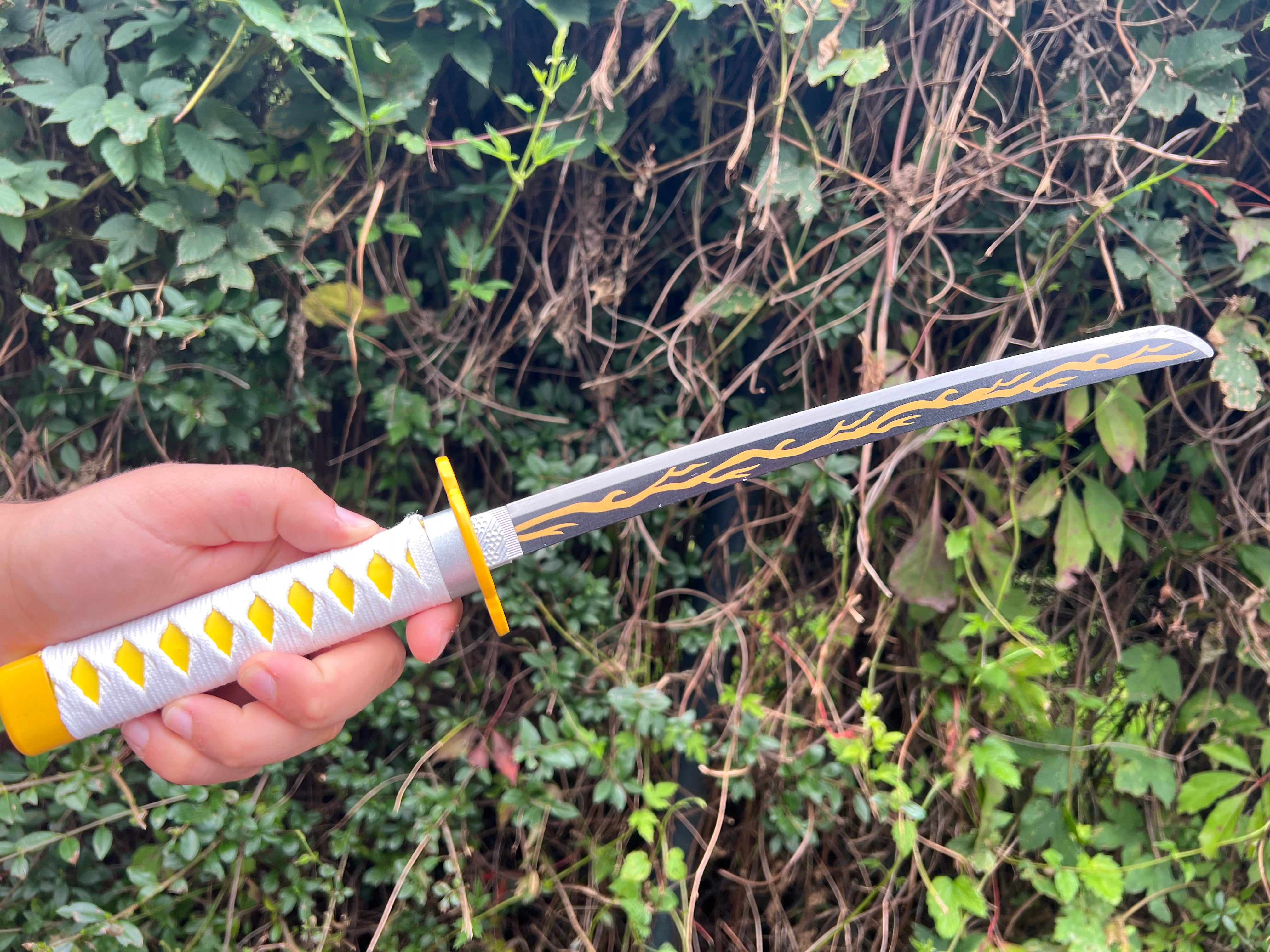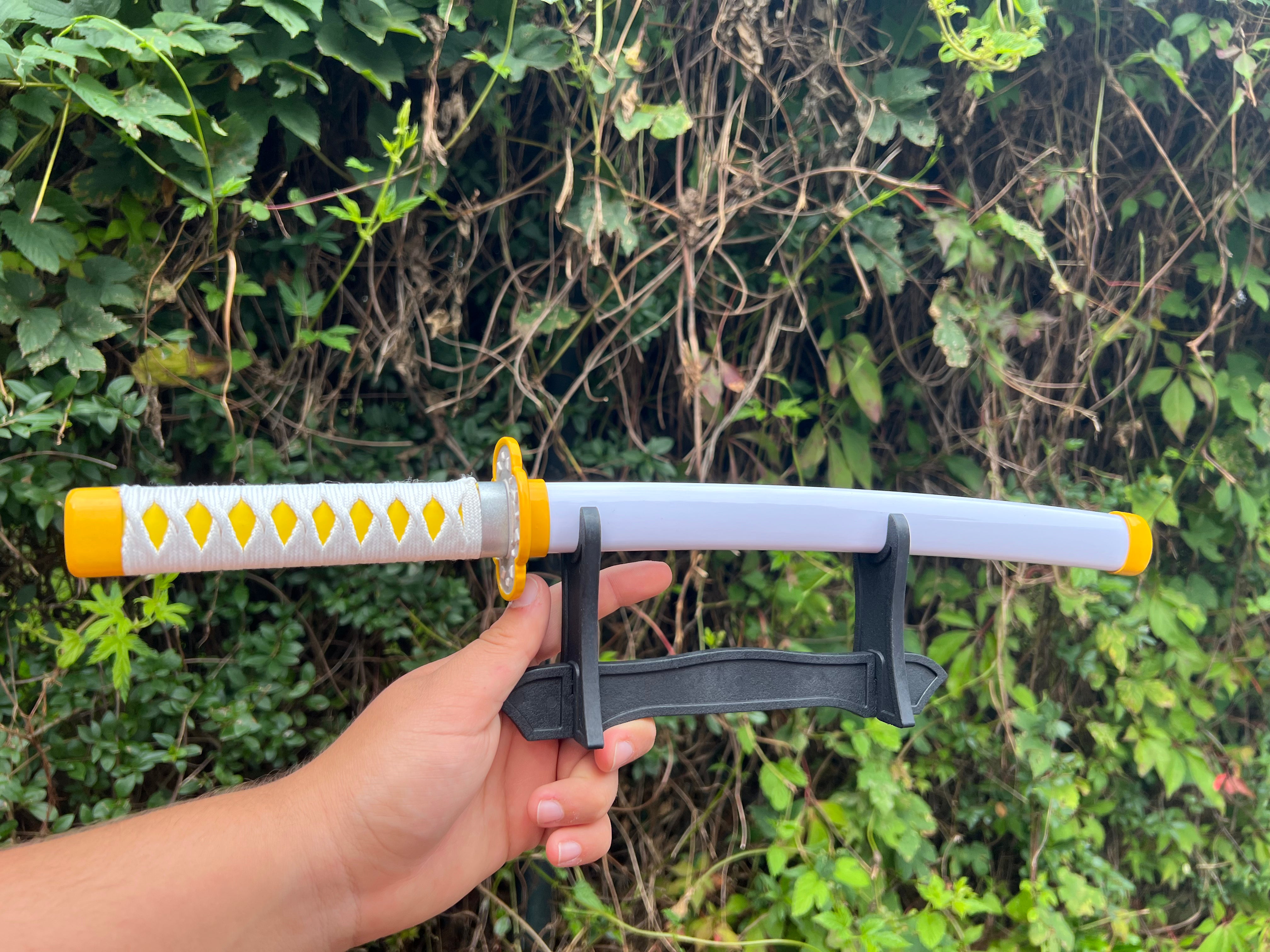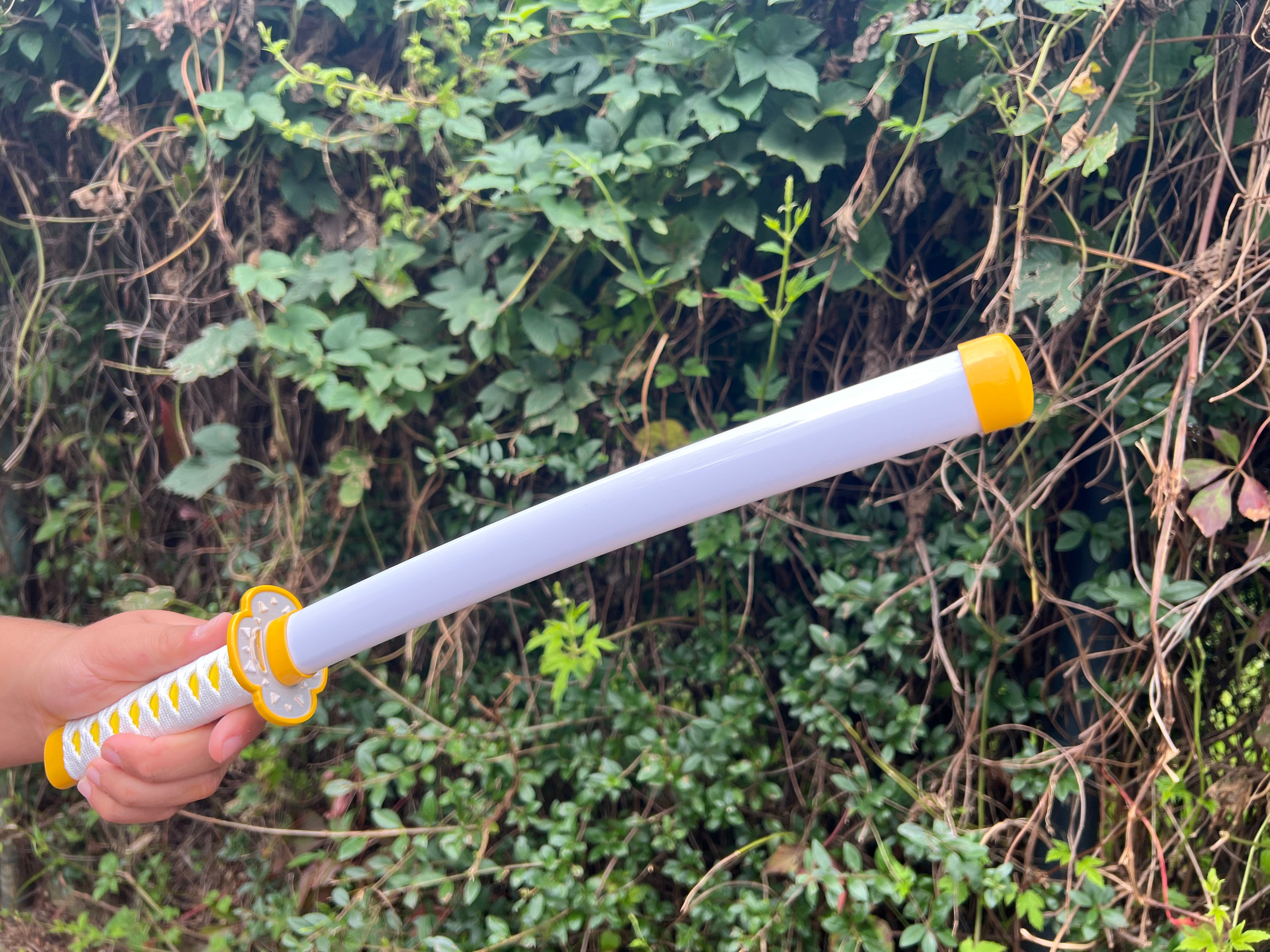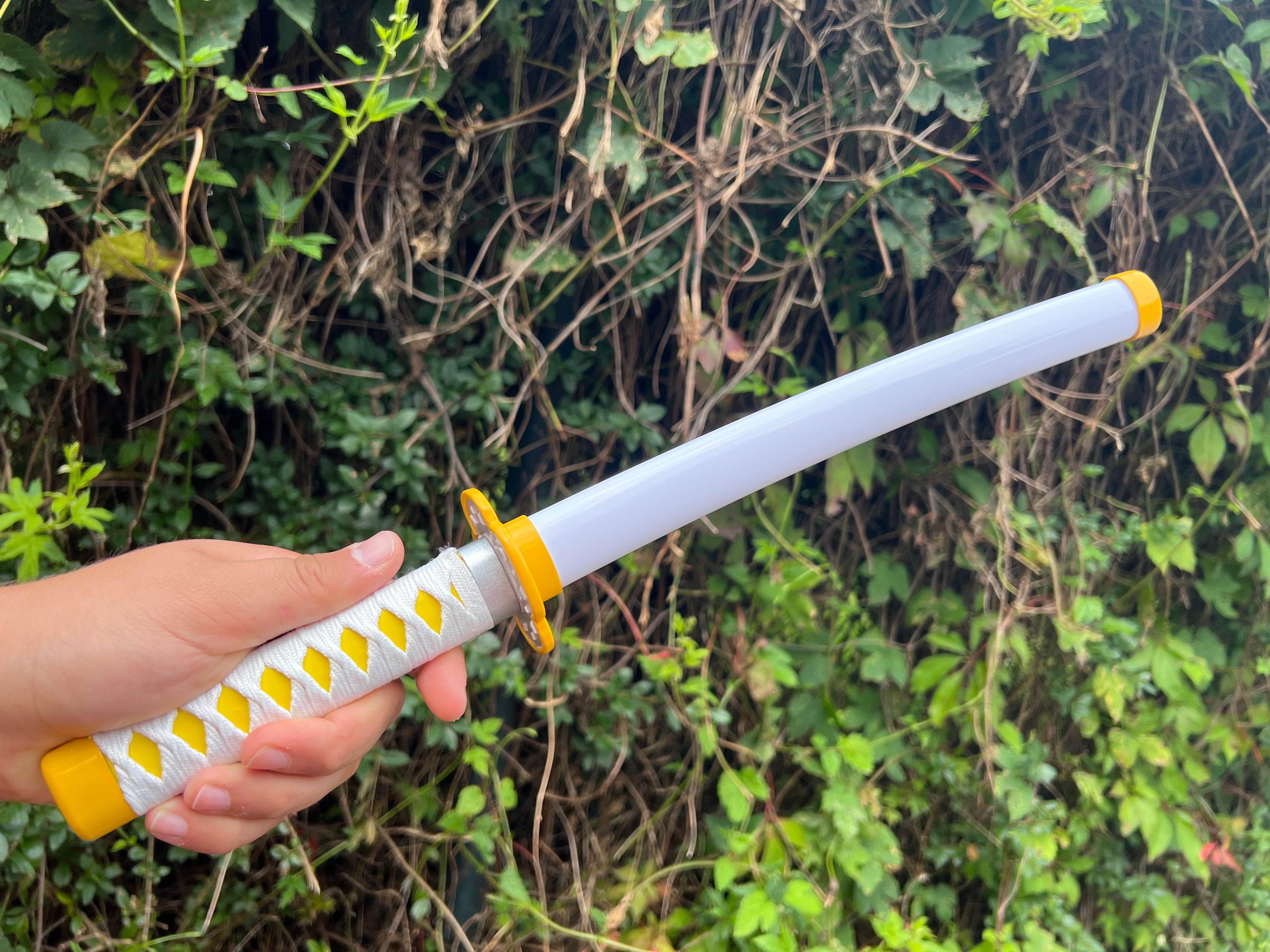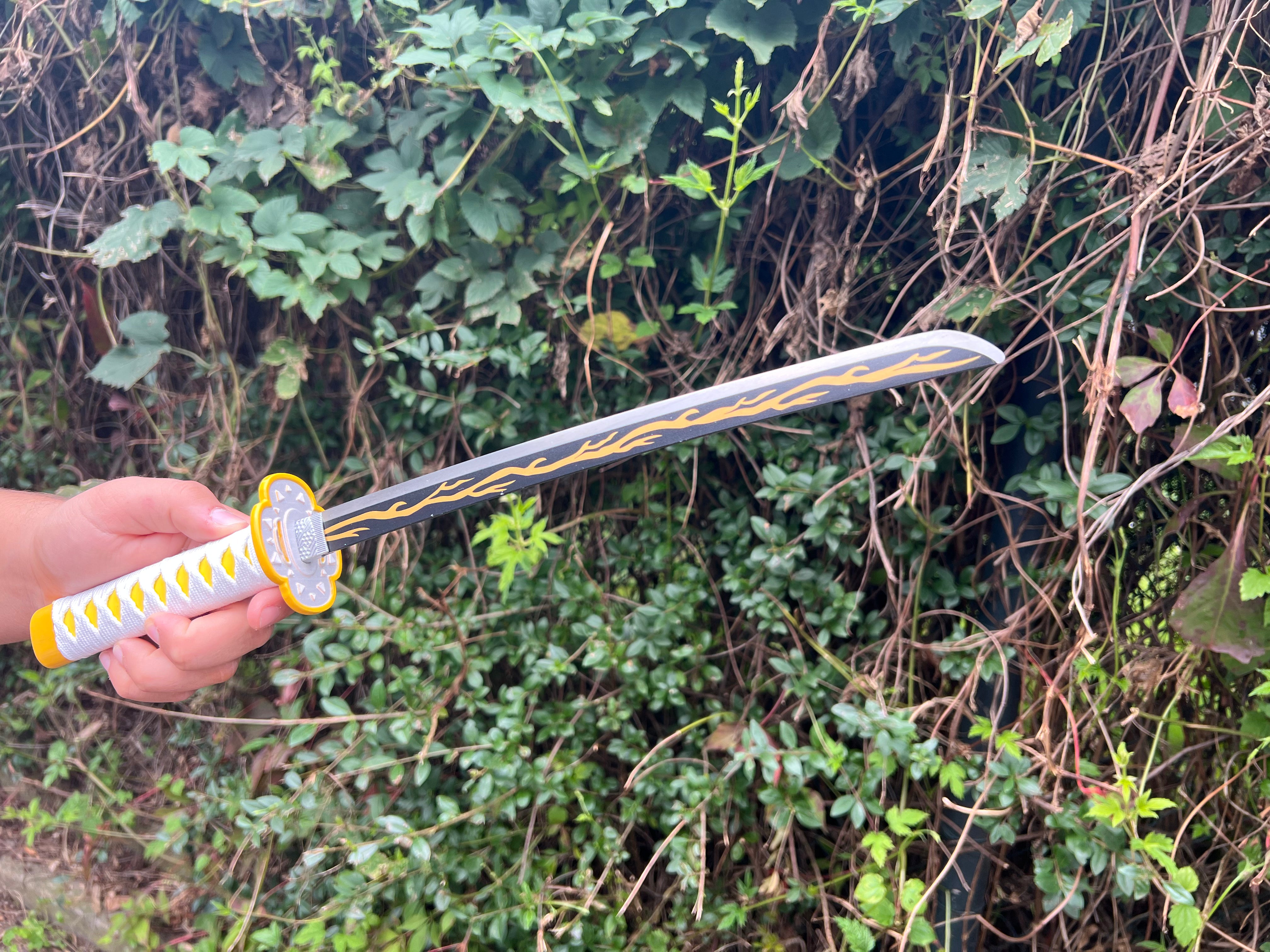 A Demon Slayer's Sleep
---
After a while, the Edition
Experience the power of the Demon Slayer - Kimetsu no Yaiba universe with this impressive Mini Katana replica inspired by Zanitsu Agatsuma's sword. Immerse yourself in the world of the anime series and feel the magic of this unique sword.
** Main Features: **
-Authentic design: This Mini Katana has been designed with attention to detail to capture the essence of Zenitsu Agatsuma's sword from Demon Slayer. The careful design of the blade, handle and embellishments gives this replica an authentic touch.
-- Special embellishments: The Rope-Covered Plastic Tsuka, the Metal Tsuba and the careful embellishments make this Mini Katana a special collector's item.
-Complete set: The Mini Katana comes with a plastic table stand that allows a stylish presentation. The supplied plastic sheath offers additional protection.
** Technical Details:**
-Total length: 430mm (with sheath 455mm)
-Blade length: 280mm
-Tsuka length: 280mm
-Weight: 166g (with sheath 235g)
-Blade: Steel
- Duck: Rope Covered Plastics
-Tsuba: metal
-Sheath: plastic
** Immerse yourself in the world of Demon Slayer - Kimetsu no Yaiba:**
This Mini Katana is not just a replica, but a ticket to the captivating world of Demon Slayer. Feel the adventures of Zenitsu Agatsuma and other characters in a unique way.
** Perfect for fans and collectors: **
Whether you're an avid fan of Demon Slayer or a passionate collector of replicas, this Mini Katana will reflect your enthusiasm for the series. It is a piece of the epic saga of Kimetsu no Yaiba that you can proudly present.
Enrich your collection with this special mini Katana replica, inspired by Zenitsu Agatsuma's sword. Order now and get home a piece of the Demon Slayer Universe!