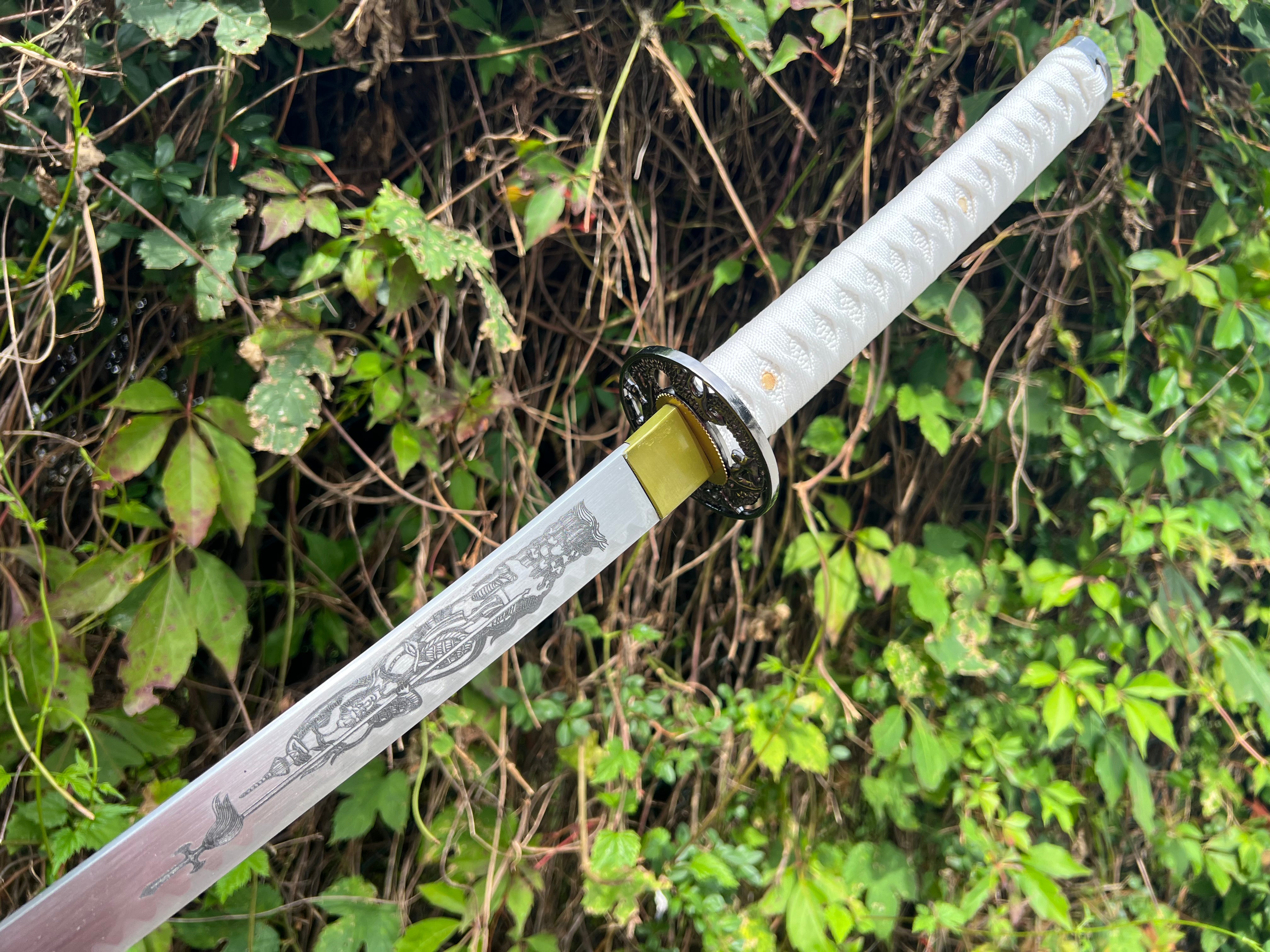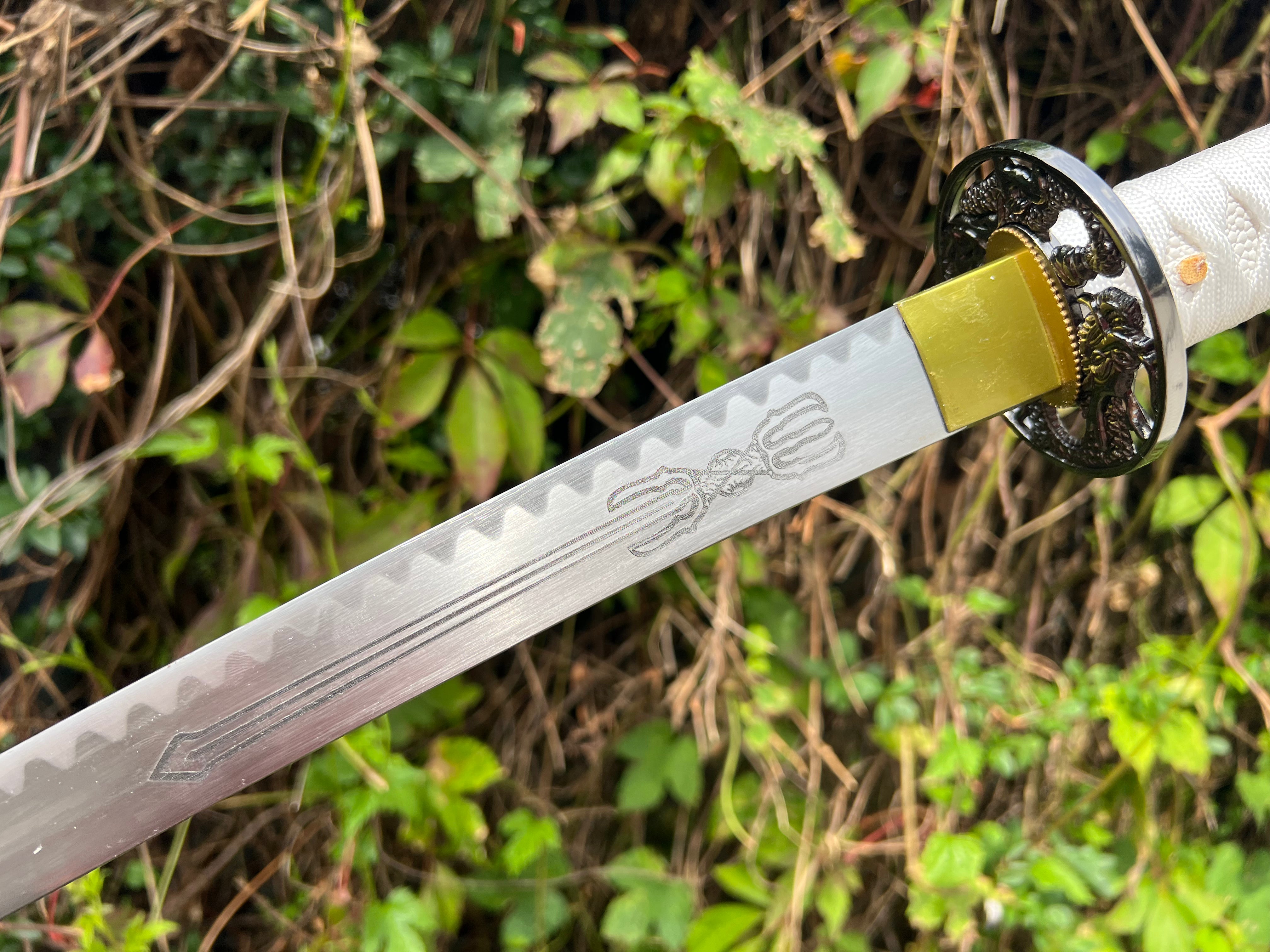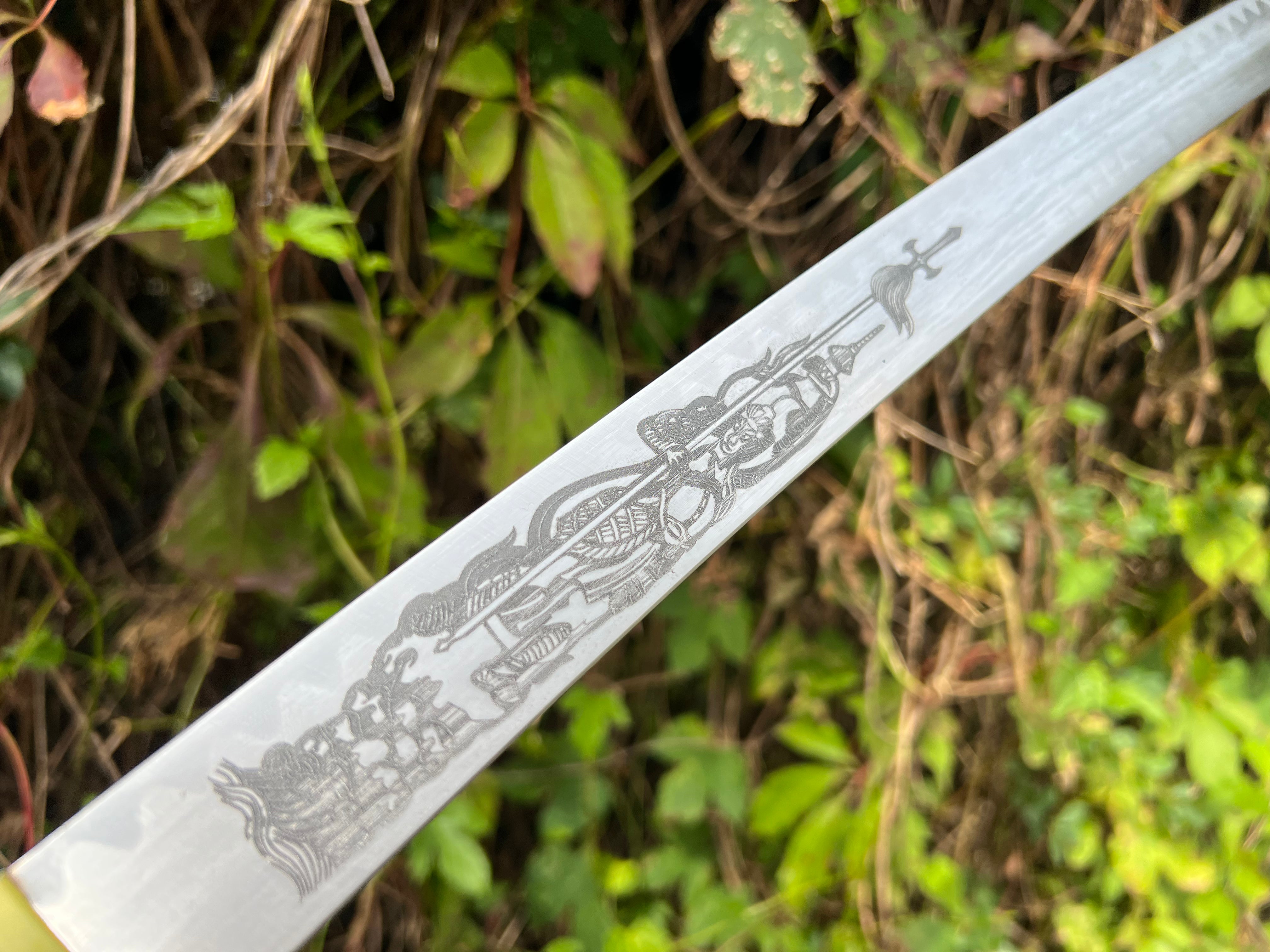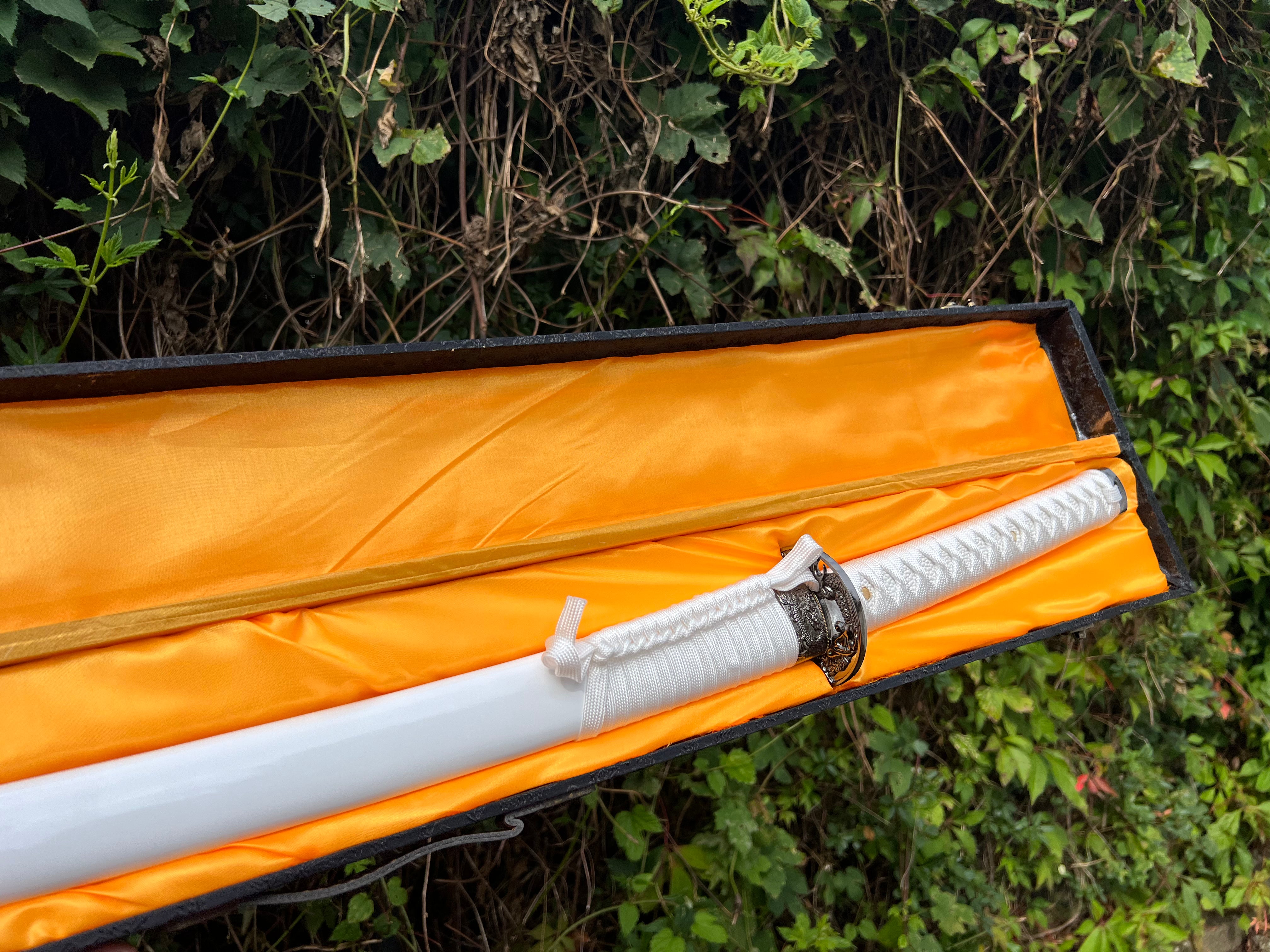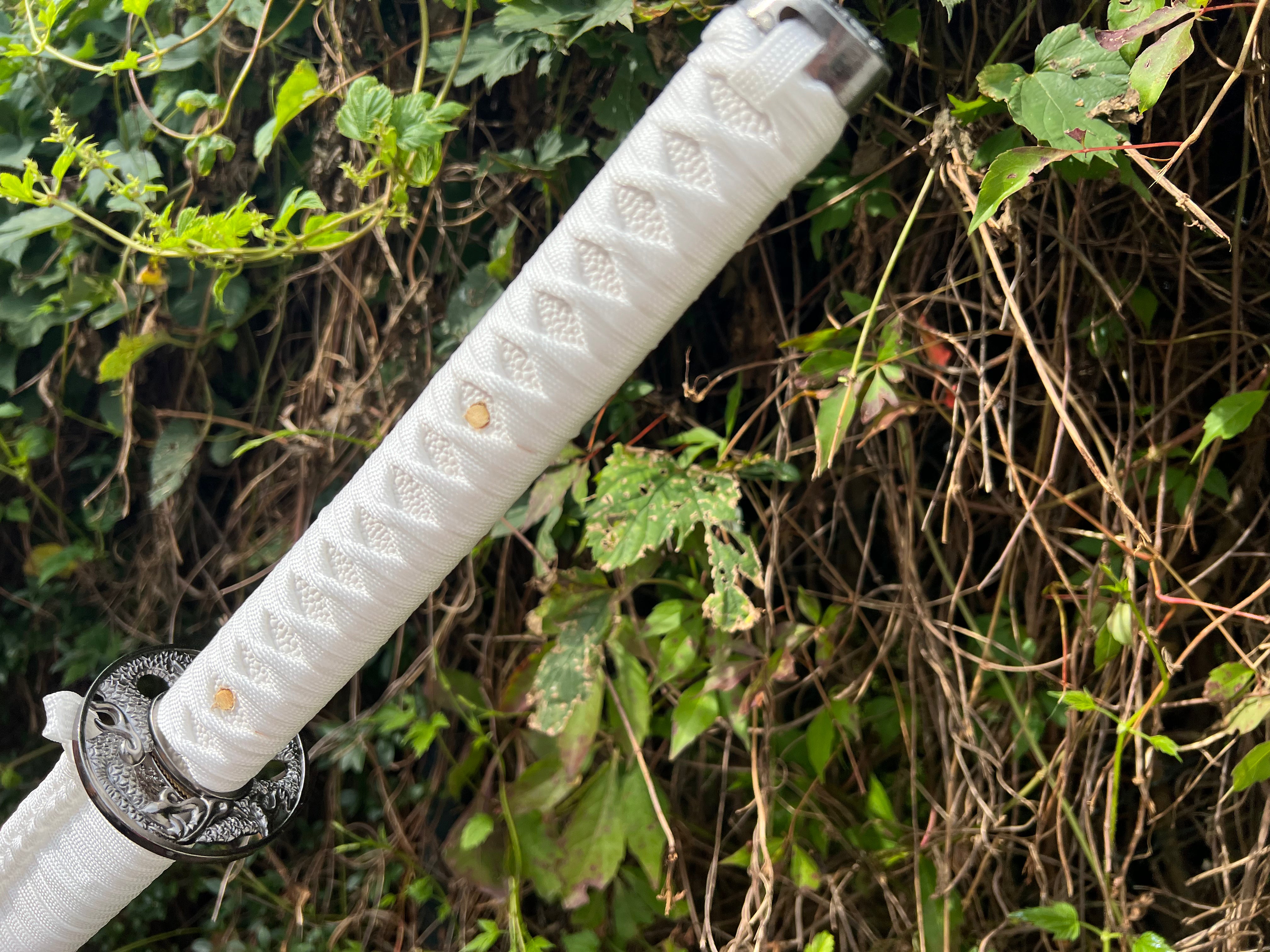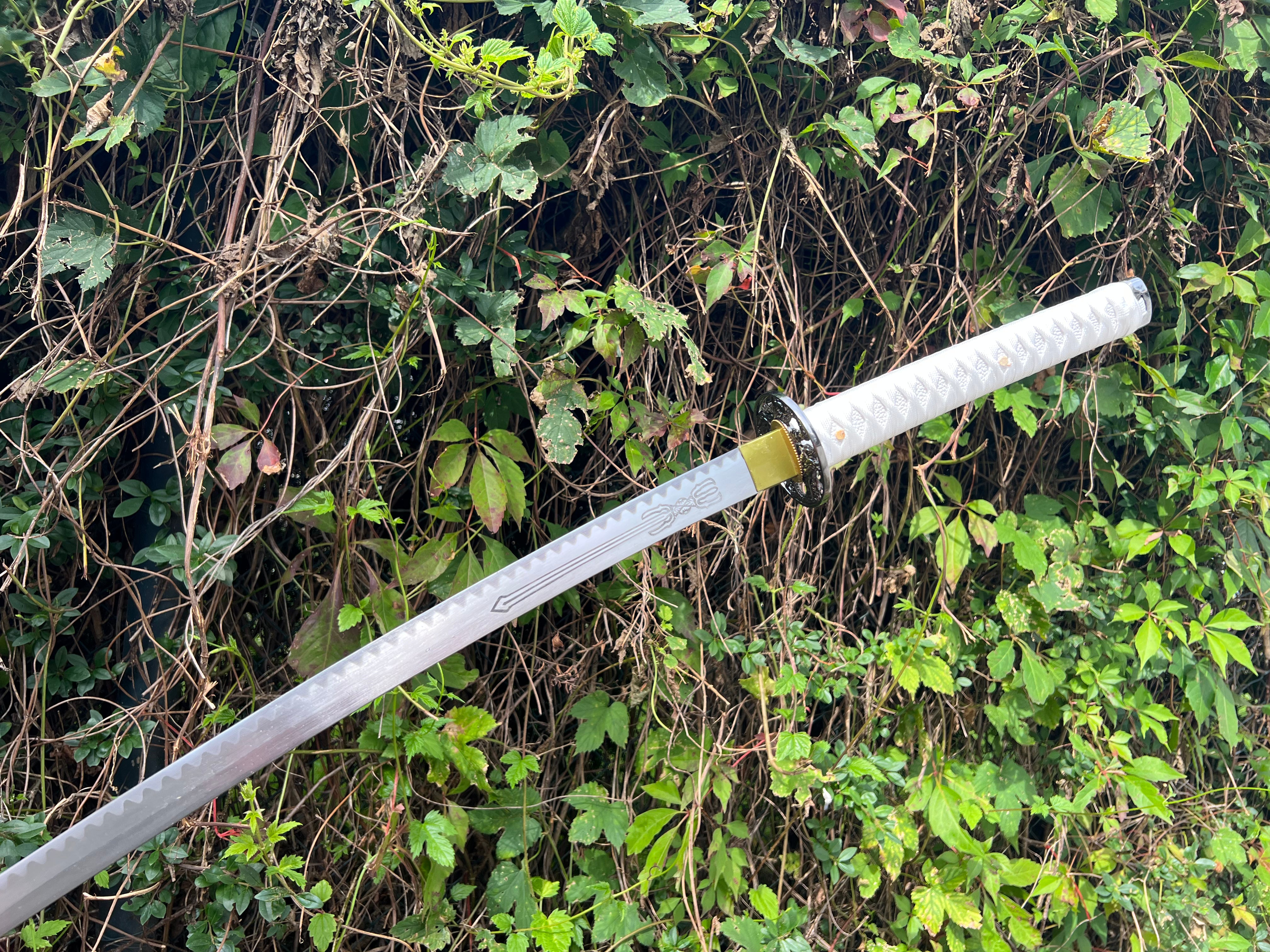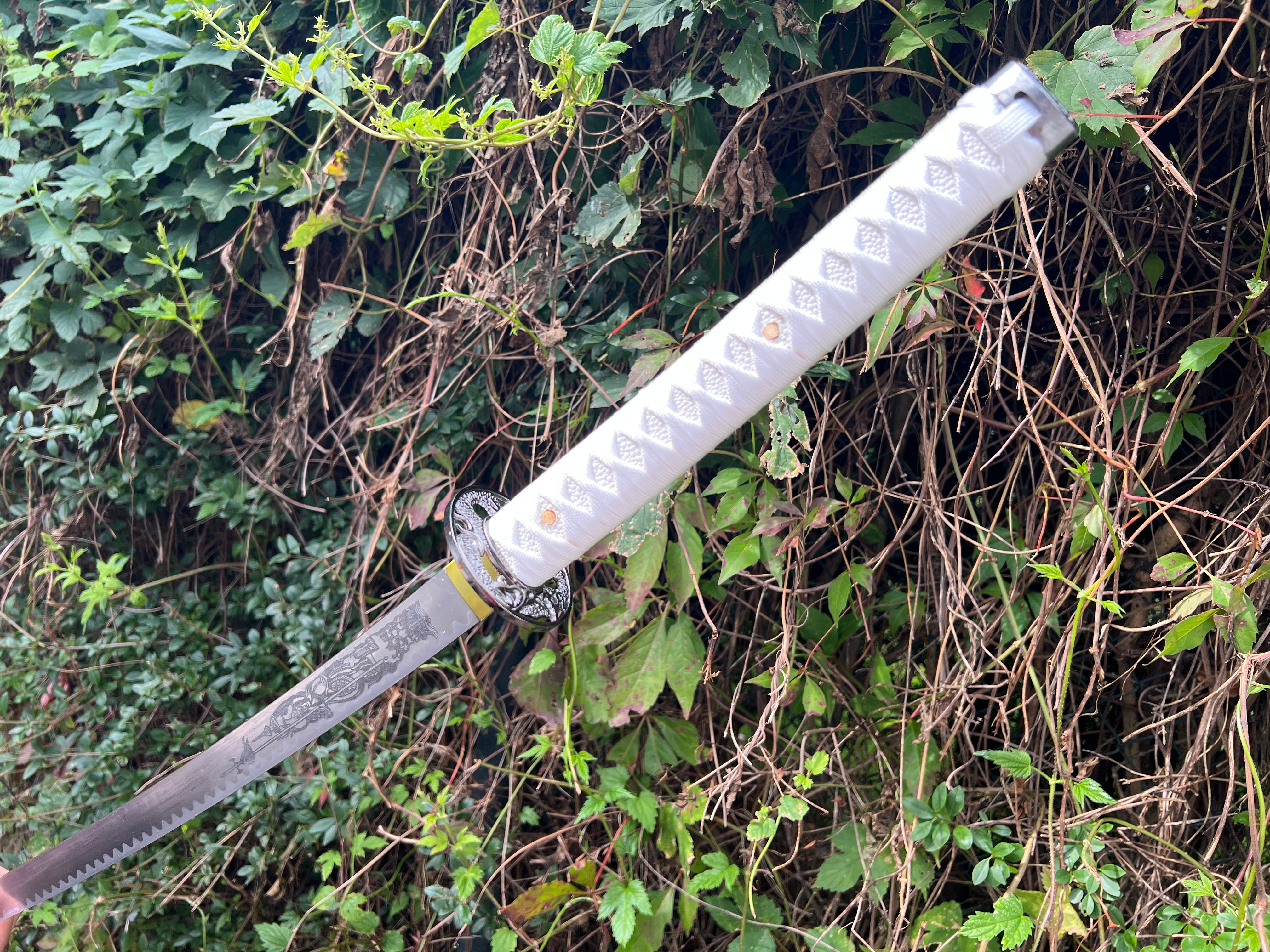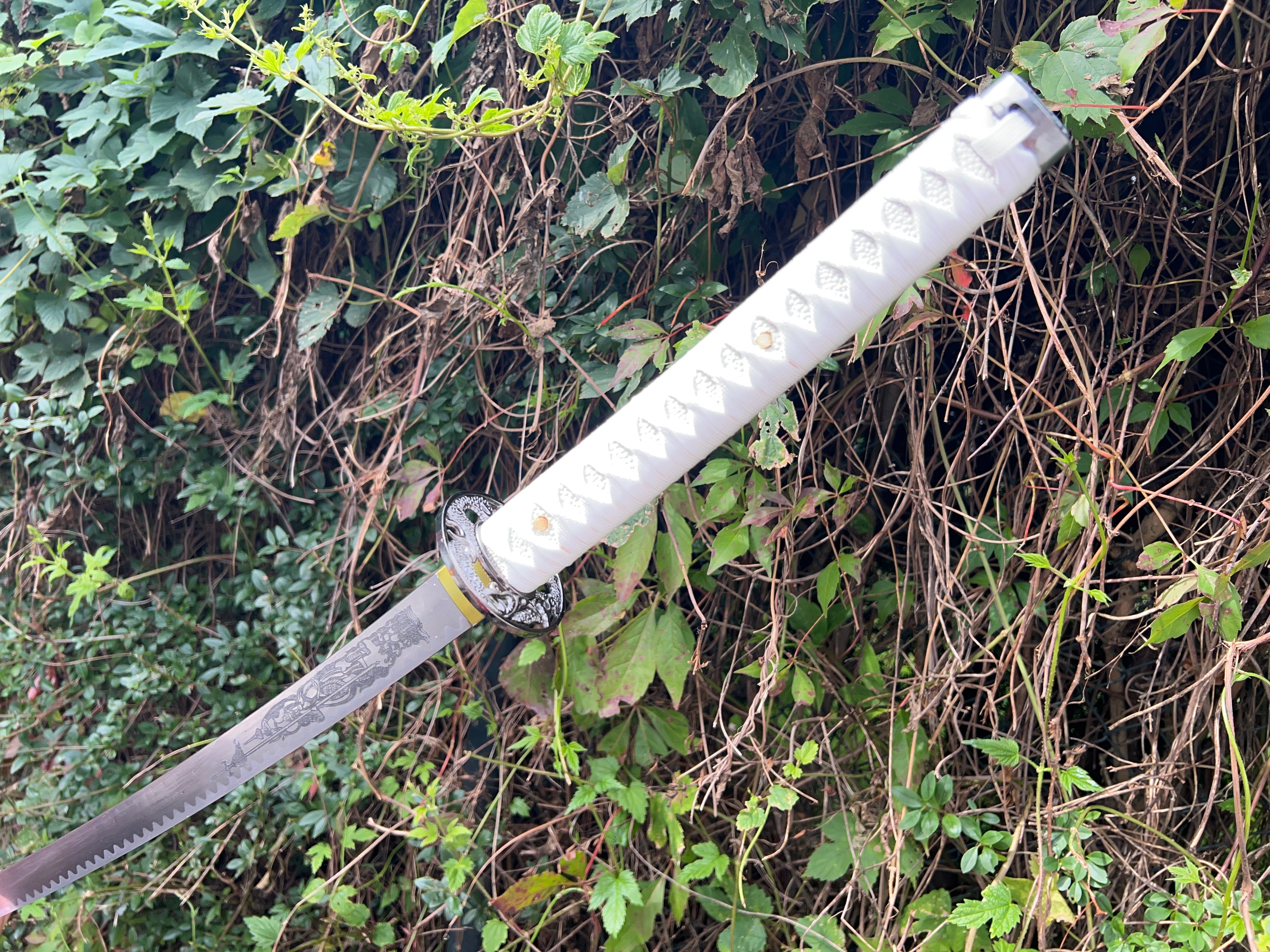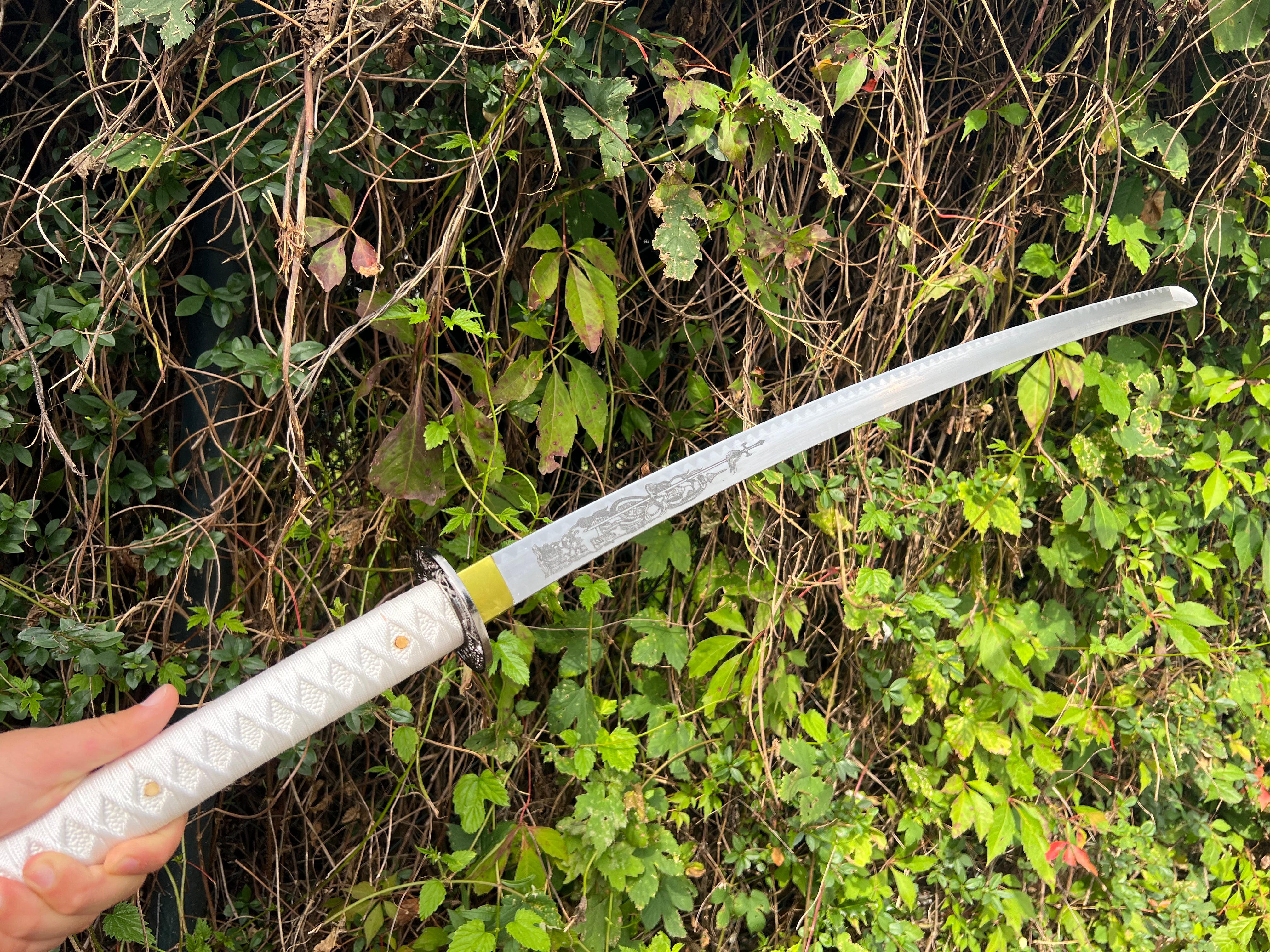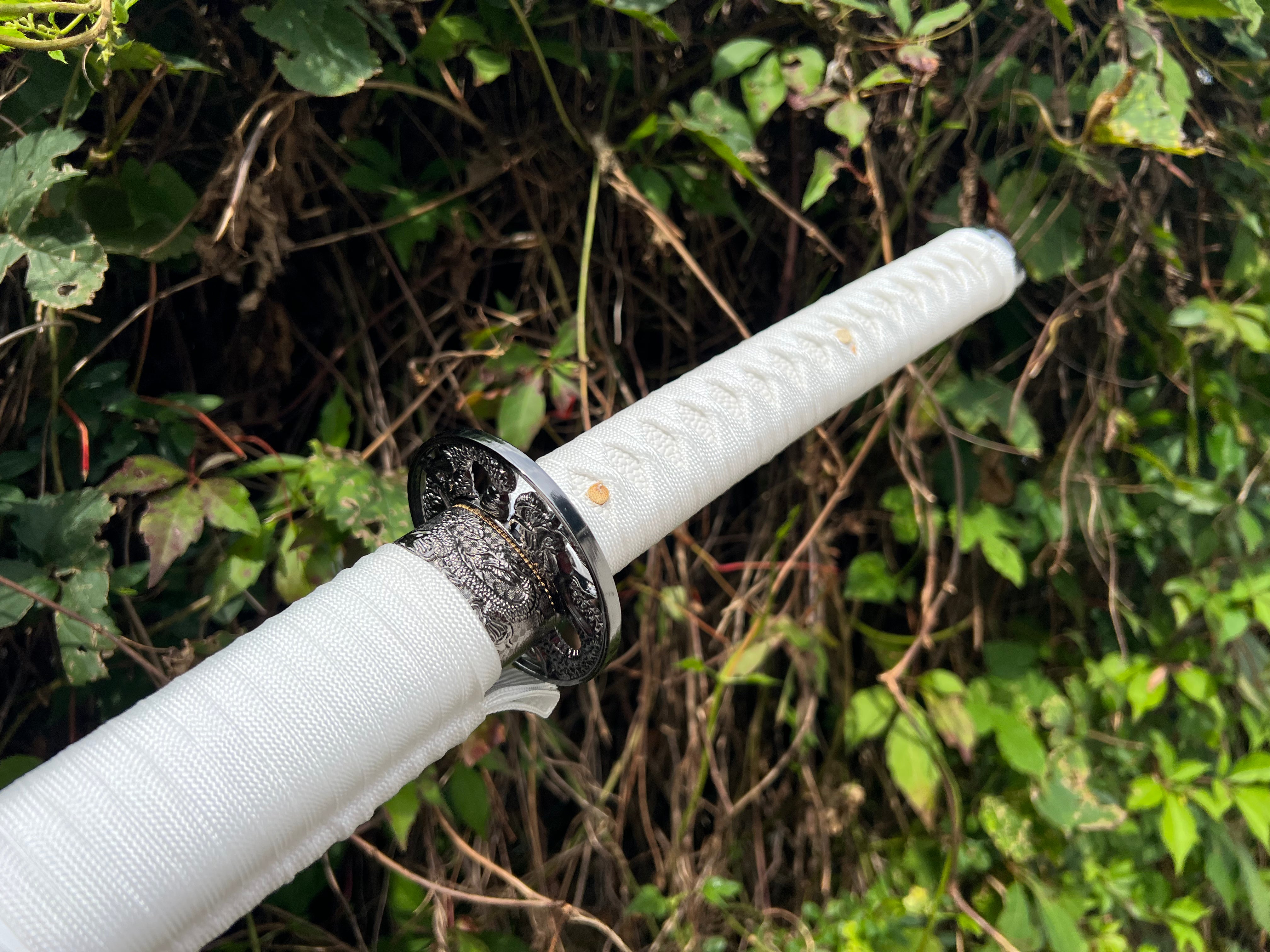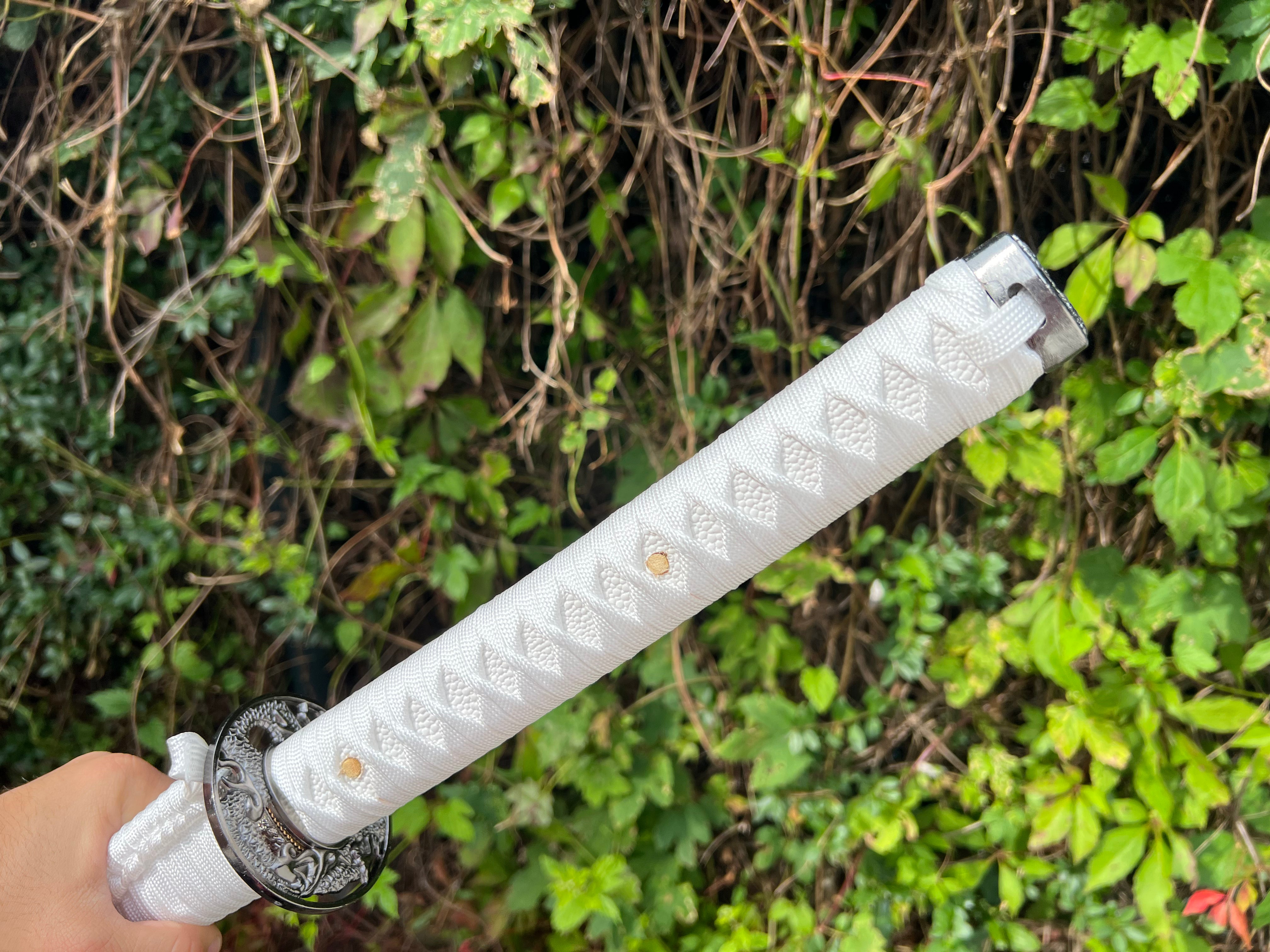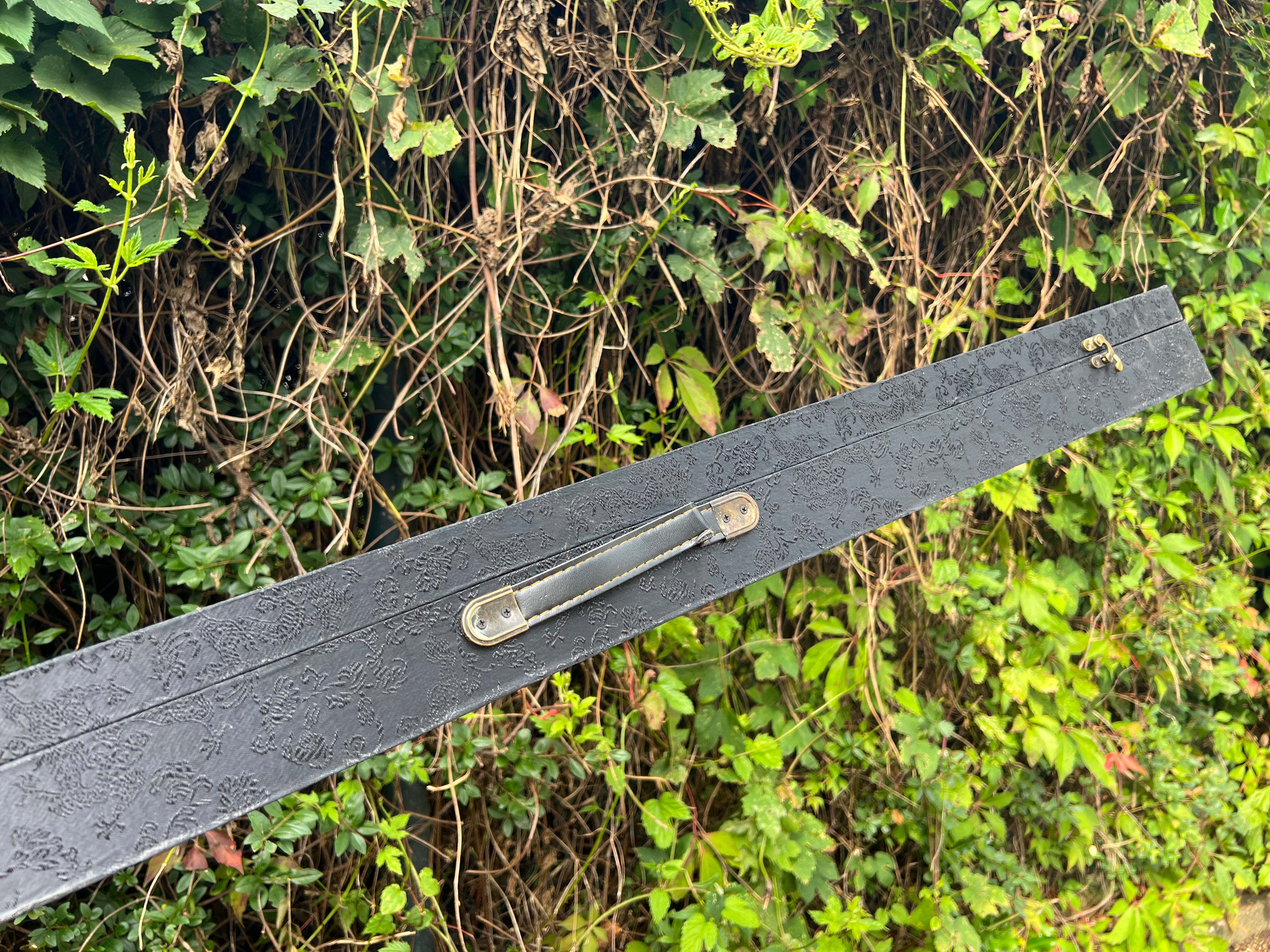 Wukong Legend Katana
---
The Wukong Legend Katana is an impressive replica honoring the iconic figure of the Monkey King, also known as the Wukong, from Chinese mythology. With stunning engraving on the blade and carefully designed details, this sword is not only a decoration, but also an impressive work of art.

** Main Features: **

-** Wukong Engraving: ** The careful engraving of Wukong on the blade gives this katana a unique and impressive touch.

-** High quality materials: ** The blade is made of carbon steel, while the sheath (Saya) and handle (Tsuka) are made of wood. A metal tsuba (hand guard) completes the sword.

** Technical Details:**

-Total length: 1030mm
-Blade length: 680mm

** Presentation and packaging: **

The Wukong Legend Katana comes in a noble wooden box wrapped in silk. This elaborate presentation makes it an ideal gift for collectors and art lovers.

** A legend brought to life: **

Wukong, the Monkey King, is one of the most famous figures in Chinese mythology. This sword honors his strength, his courage and his thirst for adventure.

** A masterpiece of craftsmanship: **

The Wukong Legend Katana is not only a representation of the legend, but also an example of careful craftsmanship. Every detail has been wisely designed to capture the aura of Wukong.

** A tribute to Chinese mythology: **

Order the Wukong Legend Katana and bring the energy and fascination of Chinese mythology into your home. This sword is a tribute to one of the most significant legends and a remarkable addition to any collection.